Play Together, Stay Together: 10 Best Video Games for Couples
Teamwork makes the dream work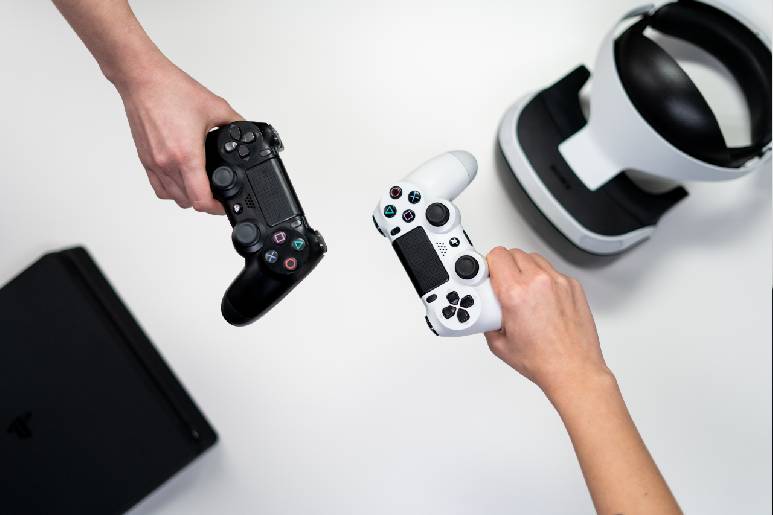 Everyone loves playing video games with their friends so why not play it with your special someone? Playing games together can be an excellent way to bond and add some healthy competition into your relationship and of course, the winner gets automatic bragging rights. Snuggle up on the couch with your controller or hop into a voice call because we've rounded up the best of the best co-op games to play with your significant other.
It Takes Two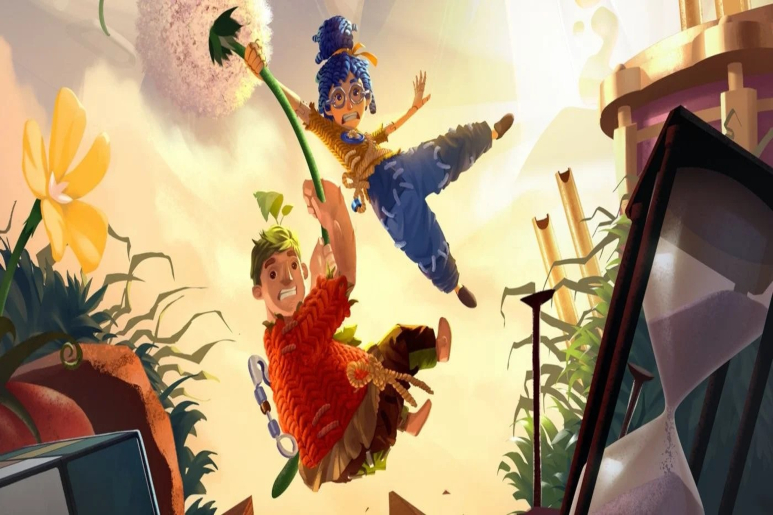 📷 Game Informer
Oh no! Parents, May and Cody have decided that it's time to break up. Things just aren't working anymore and to make things worse Cody never takes the rubbish out and May has had enough. Divorce doesn't sound like a couple friendly topic to for a video game but in its own strange and kooky way, It Takes Two makes it work.
Join these pint-sized parents on their perilous journey from their garden shed to their house. Sounds simple right? Wrong, this epic trek has many dazzling and colourful detours bursting with wacky gameplay and puzzles to solve. There's such a wide variety of different play styles and puzzles to complete, you'll feel like a kid in a lolly shop; one moment May and Cody are working together to stir a giant pencil to complete a connect-the-dots picture, and then the next, they are fighting dragons and wizards in a dungeon. And just when you think the developers can't do anymore, they conjure up even more new wacky adventures for May and Cody to go on. There's nothing else quite like it. Its heartfelt story will certainly bring you and your partner to tears so get the tissues ready.
Release Date: 2021
Platform: PC, PlayStation 4 + 5, Xbox One
Cost: $50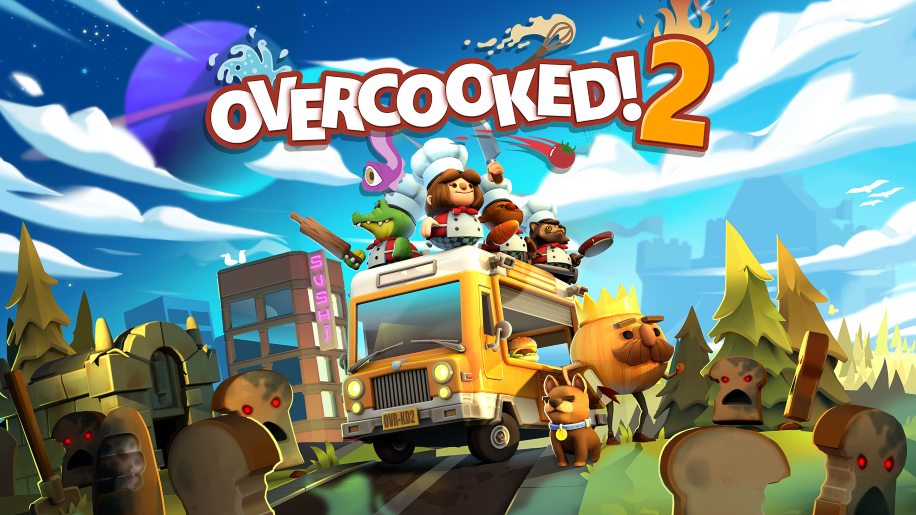 📷 Steam
Overcooked 2
This charming little co-op game will certainly get your tastebuds tingling. Incredibly easy to play, cute characters and animations makes Overcooked 2 an absolute joy to experience. Channel your inner Jamie Oliver- or in some cases Gordon Ramsay as you frantically cook recipes for your evil overlords, the Onion Kingdom. This game gets absolutely chaotic which isn't necessarily a bad thing and spices up your gameplay. Throw food into the hands (or mouths) of your teammates as you chop vegetables, grill meat and prepare the seasonings all while trying to navigate the incredibly goofy and silly kitchen layouts which include hot air balloons, a white-water raft and even a gourmet kitchen in space.
Despite all the chaos, Overcooked 2 is an egg-cellent game to play with your partner and makes for a great fry-day night in.
Release Date: 2018
Platform: PC, PlayStation 4 + 5, Xbox One and S Series, Mac, Nintendo Switch
Cost: $35- $40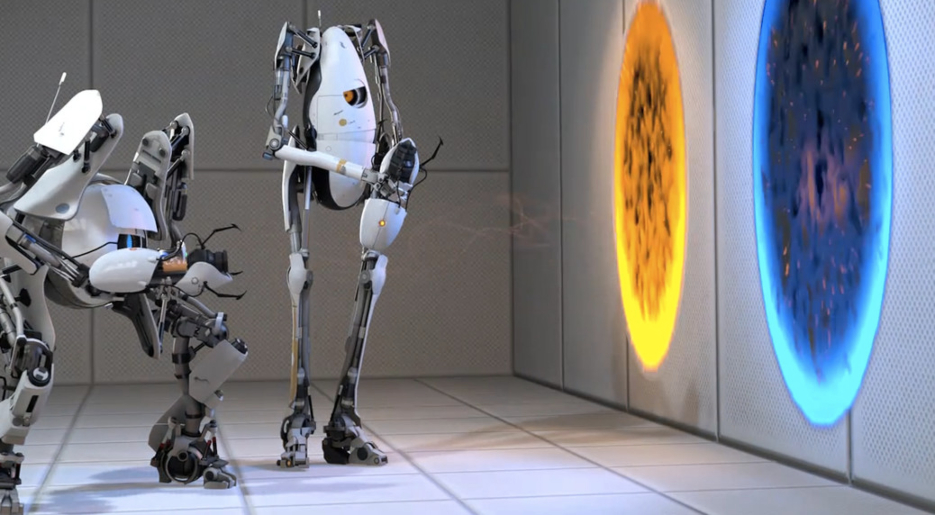 📷 Giant Frickin Robot
Portal 2 (Co-Op Campaign)
Are you ready to test the boundaries between fun and rage? Since its release in 2011, Portal 2's co-op campaign has become infamous for causing scuffles between players. It's a puzzle game with a twist, as you play as two cheeky robots, Atlas and P-Body, armed with you guessed it- portal guns. Teleport, jog, smash and squeeze your way through a plethora of mind-bending levels and test your problem solving and communication skills. This game is a sucker for unintentional deaths so make sure to not rage too hard at your partner. But don't worry, the feeling of accomplishment, once you've finally beat the evil GlaDOS, is next to none. You get bonus points if you complete the game without rage quitting- congratulations you and your partner are one of a kind.
Release Date: 2011
Platform: PC, PlayStation 3, Xbox 360, Mac
Cost: $10-$15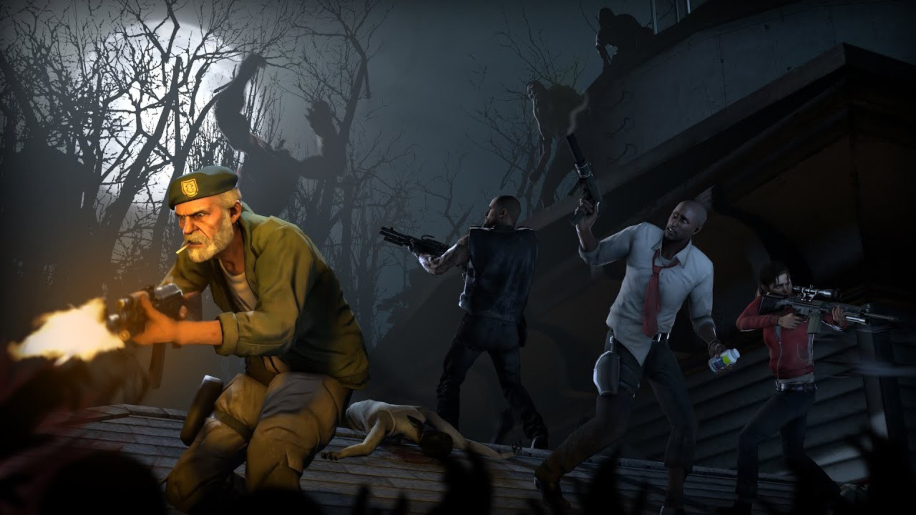 📷 Steam
Left 4 Dead 2
If you've ever wanted to be the next zombie-fighting double act like Rick and Lori Grimes, then this game is a no brainer. Get ready for a jump scare or two with this first-person shooter as you and your fellow survivors fight off hoards and hoards of the undead, using anything you can find like guns, frying pans or katanas. It's amusing, extremely addictive and is bound to have you and your partner terrified. There is also an option for multiplayer and you can play with up to 4 of your friends, which means an opportunity to go on a bloody virtual double date.
Release Date: 2009
Platform: PC, Xbox 360, Mac
Cost: $14.50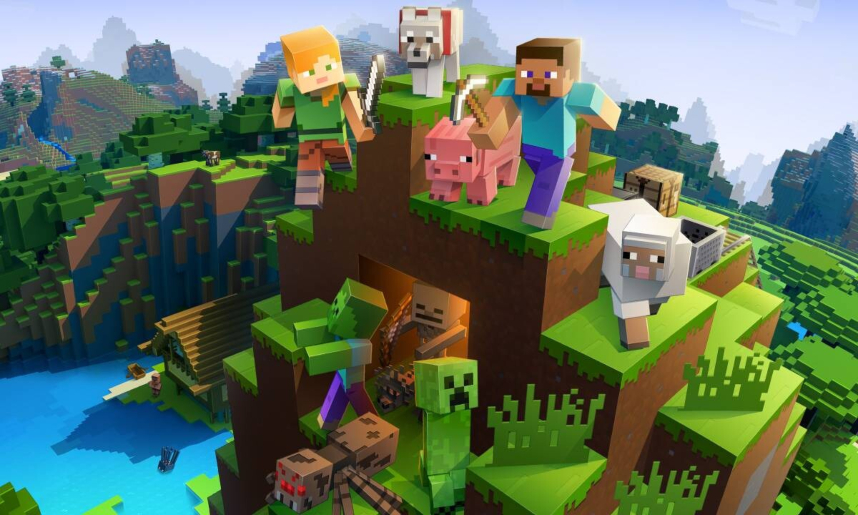 📷 Mojang
Minecraft
In the decade or so since its release, Minecraft has become one of the strongest sandbox games on the market. If you haven't been living under a rock, then you've probably heard about it. It's simple game design makes it perfect for couples who haven't played that many video games before and don't know where to start.
With the release of its newest update called Caves and Cliffs, there's no better time to be investing into a realm with your special someone. It's free to play 30 days and allows you and 10 friends in the same world. Explore and build to the skies in creative mode or bunker down in a fortress with survival mode. Conquer the countless biomes, tame all the animals and create the biggest farm known to man. It's a sandbox so you know, let your imagination run wild.
Release Date: 2009
Platform: PC, PlayStation, Xbox, Mac, Nintendo Switch
Cost: $35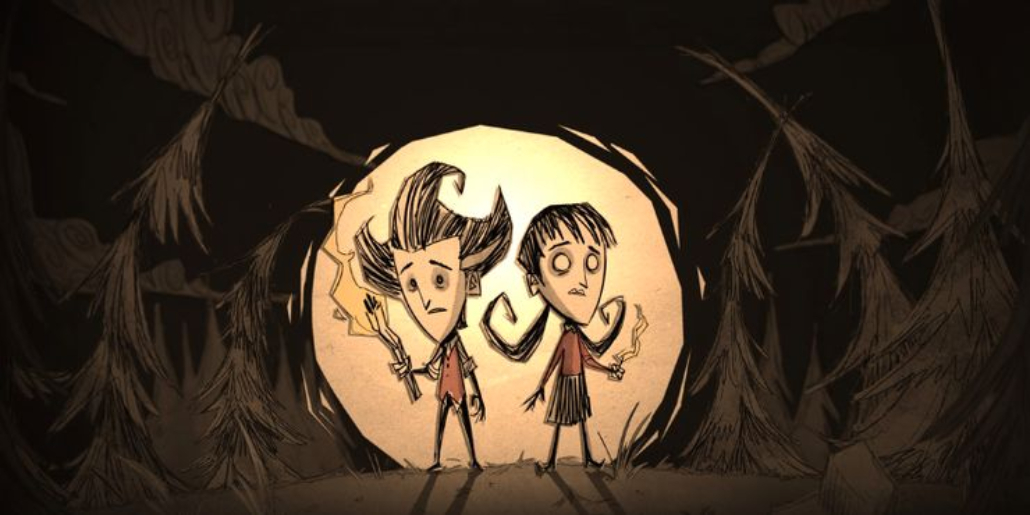 📷 Steam
Don't Starve Together
Imagine if Tim Burton's Corpse Bride mixed with every survival game under the sun- that's the vibe that Don't Starve Together gives off. This freakishly refreshing game is perfect for those late-night co-op gaming sessions. Be prepared to spend hours and hours on your little world, fortifying your base, customizing your kooky character and collecting supplies. There's only one goal in this game and it's quite obvious: Don't Starve. However, this is way easier said than done and surviving can become extremely frustrating. But once you get the hang of it, summon enough patience to keep going, Don't Starve Together rustles up a winning gameplay experience that's great for playing with friends or as a couple. And it's always nice to build a house together even if it's virtual.
Release Date: 2016
Platform: PC, PlayStation 4, Xbox One
Cost: $20-$25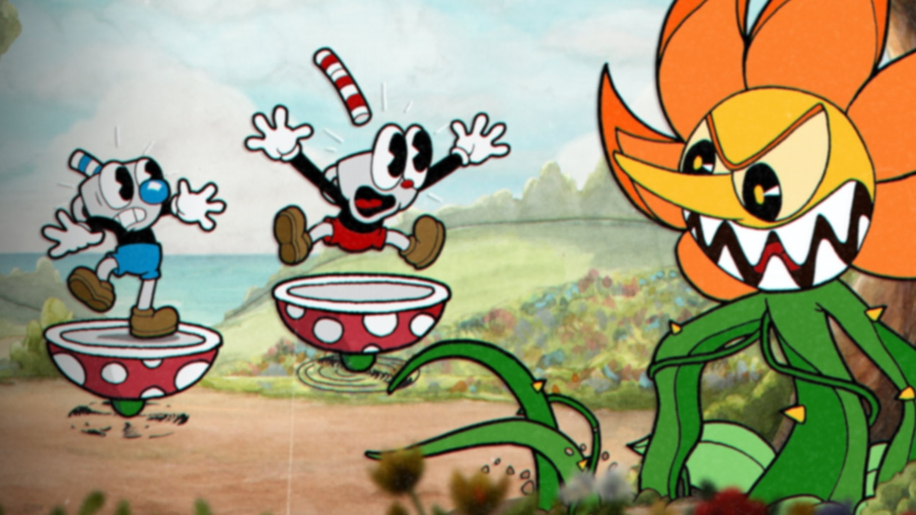 📷 GamesRadar
Cuphead
This nostalgia trip of a game has the reputation of being insanely difficult but don't let that deter you from playing. It's well worth the pain and frustration of dying several dozen times and will test you and your partner's ability to work together and communicate; the sense of accomplishment you get after finishing a particularly difficult level will have you fist-pumping the air in joy. It's those little moments that make playing Cuphead all the more of an experience and the 1950's Disney-inspired art style just takes the cake.
As Cuphead doesn't have a multiplayer online mode, it's the perfect excuse to have your significant other over and have a good old co-op couch gaming session. There's nothing quite like it.
Release Date: 2017
Platform: PC, PlayStation 4, Xbox One Mac, Nintendo Switch
Cost: $28-$30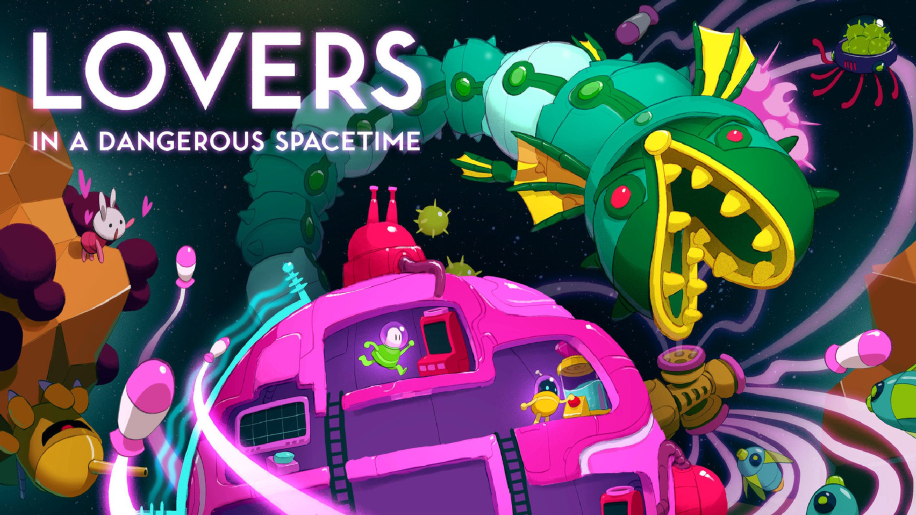 📷 Mac Box Games
Lovers in a Dangerous Spacetime
Imagine being stuck in the deep depths of space with nothing but your trusty crew to rely on. Sounds pretty scary but Lovers in a Dangerous Spacetime turns this terrifying experience into something colourful and full of hope and optimism. Pilot your little purple spaceship through the galaxy, man your stations and save the various space animals along the way.
It's less of a co-op game and more of a co-dependency game as you have to really work together with your teammates to keep your spaceship balanced and your space bunnies safe. We'd recommend playing as a couch co-op dream team to get the most fun out of this one.
Release Date: 2015
Platform: PC, PlayStation, Xbox, Mac, Nintendo Switch
Cost: $20

📷 IGN
Luigi's Mansion 3
Move aside Mario, it's time for Luigi to have his time in the spotlight! Join him and his ghost pet dog, Polterpup in exploring the 17 floors of a haunted hotel (not a mansion as the name suggests). It's your classic Halloween ghostbusting romp and with equipped with his own supernatural backpack and vacuum, Luigi certainly gives Dr Venkman a run for his money. Every time you move up a floor, the hotel gets weirder (and spookier) and so do the puzzles. Of course, along the way you have to fight off a variety of wacky boss ghosts including a pirate shark and even a Godzilla lizard.
As the Nintendo Switch is the king of couch co-op gaming, it's only fitting that Luigi's Mansion has a multiplayer. Actually, it has two -local or online. Snuggle up with your partner and play as Luigi and his gooey doubleganger, Gooigi. This mode is pretty much the same as the single player campaign but teamwork makes the dream work right! And pounding ghosts into the floor is incredibly satisfying especially if you've had a hard day. Trust us, give it a go.
Release Date: 2019
Platform: Nintendo Switch
Cost: $68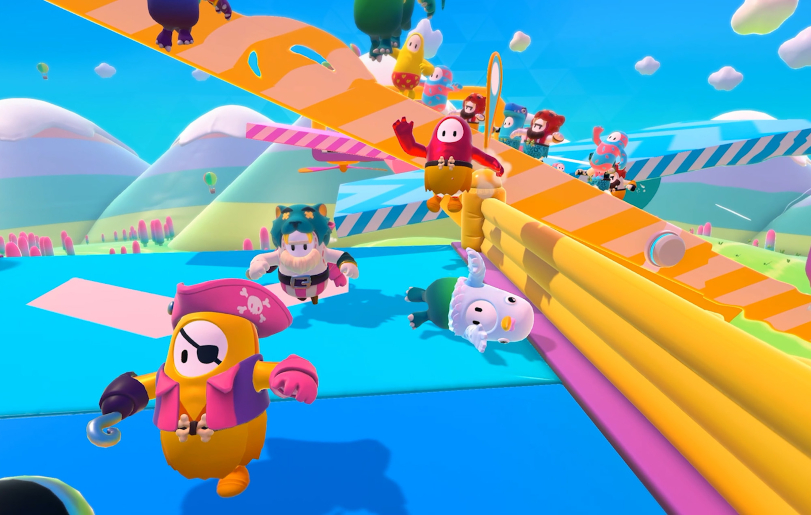 📷 NME
Fall Guys Ultimate Knockout
Rising to popularity in the depths of quarantine, this lockdown staple charmed the world with its bright colours and cute characters. Fall Guys: Ultimate Knockdown brings together the very best elements of Battle Royale, obstacle courses and 90's reality TV shows like Wipeout to create a truly goofy and fun gaming experience. With no guns in sight, Fall Guys is simple: get to the end of the course and win the game. However, it's not as easy as it may seem and as you've probably already guessed, you are going to be doing a lot of falling in this game. Never fear, you can dive, wobble, stumble and even get catapulted through the obstacle courses and mini games
Great for some healthy competition and fun mid-week chiller, Fall Guys will have you falling for it in no time.
Release Date: 2020
Platform: PC, PlayStation, Xbox One + S Series, Nintendo Switch
Cost: $15
Studies say that couples who play together, stay together so what are you waiting for? Grab those headsets, some of your favourite snacks, hop into a voice call or snuggle up on the couch and get gaming.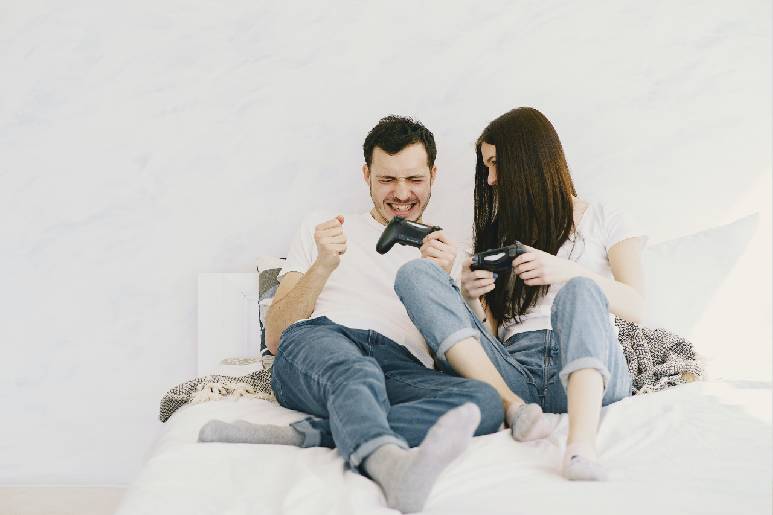 📷 Gustavo Fring
About the Author

I love walking at my local Sunshine Coast beaches, exploring new brunch spots (as long as they have coffee and hash browns- I'm all set) and enjoying a classic ginger beer with lime.
When I'm not stressing over my uni assignments, I like to practice photography, play video games with my friends and paint.
Currently dreaming of learning how to ski and visiting the snow in NSW.