Poland's Underground Salt City
Wieliczka's Mysterious Salt Mine
If you're on the lookout for a mystical vacay spot, we might just have the place for you. Wieliczka Salt Mine in Poland appears as an underground kingdom of salt bricks and tunnels. In actual fact, the rock salt was discovered in the 13th centaury, when the first shafts were dug under the town of Wieliczka, in Southern Poland. Also known as the 'Underground Salt Cathedral of Poland', the space has been open since the medieval times and is a National Historic Monument. The multitudes of rooms are connected via tunnels and galleries of salt carvings. Pretty crazy idea for a gallery date, but hey, it's 2019 right? Time to get inventive.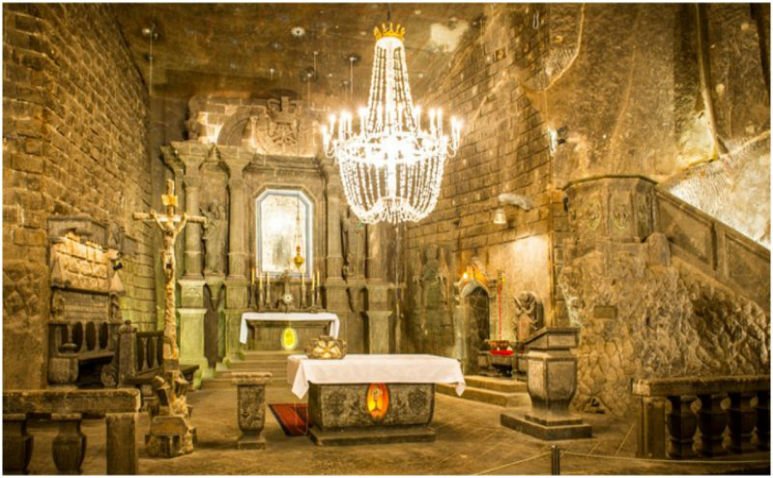 Photo courtesy of The Vintage News
The place is steeped in history, having been built as a defensive structure initially, used in World War Two, then used as a mine once more. The mine also has four chapels. One of them is known as the Chapel of St Kinga. The chamber is dedicated to a Hungarian Princess, because of an old legend. The princess was about to marry the Prince of Krakow, and as part of her dowry she asked her father, King Bela to give her a lump of salt.He took her to a salt mine, where she took her engagement ring and tossed it into a shaft. When she arrived in Krakow, the princess asked the miners to dig deep into the mine, until they found a rock. The miners found a lump of salt, which had her ring inside it. Thanks to the story, she became known as the patron saint of salt miners, and watches over them as they work.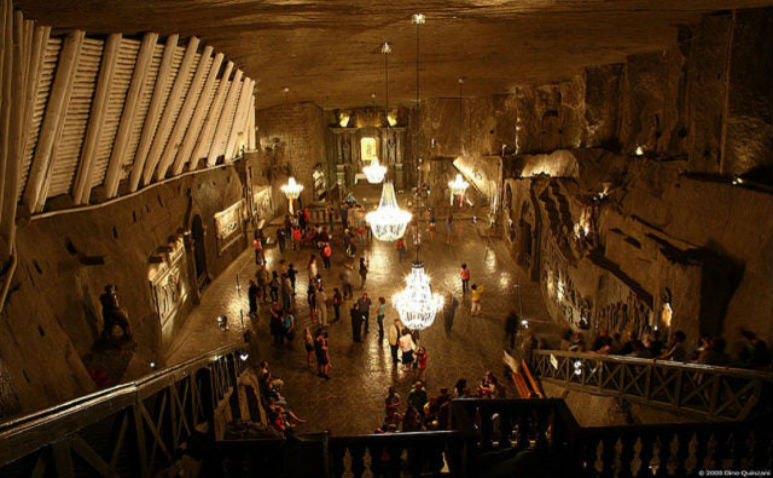 Photo courtesy of The Vintage News
It's just a genuinely amazing place, and definitely worth checking out if you ever happen to just be wandering around Poland (hey, it could happen). Whether you're going for the history or just the aesthetics, Wieliczka Salt Mine is a beautiful little mystery waiting to be seen!
About the Author
If you ever need to find Arion, she's probably at home playing board games, or at a local gig in the Valley. Having just turned 20, she's got a passion for creative writing and social equality (shouldn't we all?). She's been writing for as long as she can remember, whether it's a creative, editorial, or argumentative piece. Overall, she just wants to write whatever and whenever she can, and she's eager to learn along the way.