QUEENSLAND ISLAND ESCAPES
Go on, take a break. We know you want to.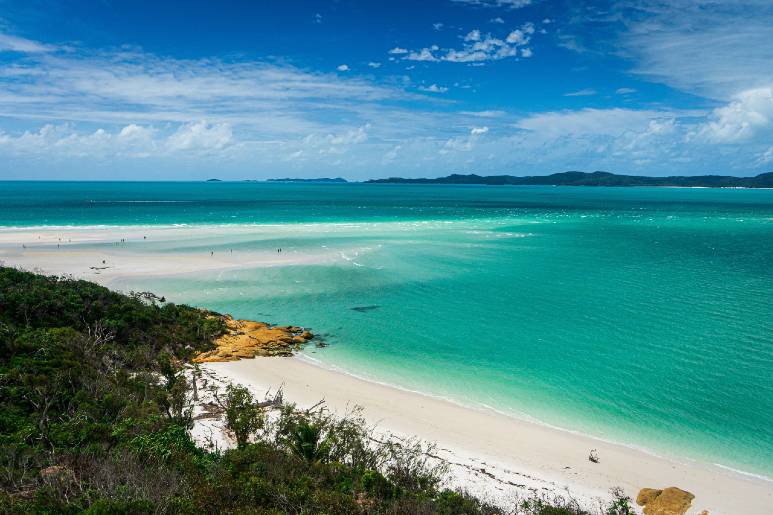 It's getting closer and closer to summer and with lockdown restrictions easing in Queensland, we are all well overdue for a holiday. Take this as your sign to grab your besties, slip into your favourite blue bikini and soak up that much needed Vitamin Sea. This is our guide to 6 of Queensland's best paradise islands.
Green Island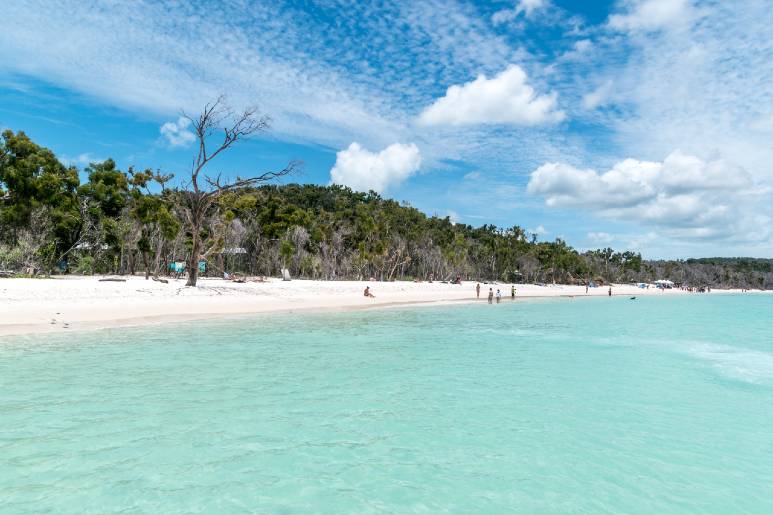 📷 Vladimir Haltakov
Heaven on Earth is waiting for you on Green Island. Just a short 45 minute boat ride from Cairns, this gorgeous island retreat is one of the Barrier Reef's best coral cays. Covered in a 6000 year old tropical rainforest, this little island holds its own with its breath-taking beauty and natural wonder.
As soon as you step off the boat, you'll be spoiled rotten with dozens of places to swim and snorkel. Paddle with a stunning range of marine animals such as sea turtles, reef sharks (they won't bite) and shoals and shoals of tropical fish.
If snorkelling isn't your jam, Green Island is the place to be if you want to give windsurfing a go. The Green Island Resort offers complimentary equipment and lessons. The resort also offers sunset and stargazing tours for those who don't want to get their feet wet and are looking for something a bit more intimate.
Island Size: Greenie is only 37 acres so approximately a quarter the size of Disneyland

Where to Stay: Green Island only has one option for accommodation and that's the island's eco-friendly resort. Consisting of 46 luxury hotel suites, the resort prides itself in creating a sustainable family friendly experience. Every room has its own private balcony so you have plenty of space to soak in the rainforest's gorgeous atmosphere.
Best Time to Visit: If it were up to us, we'd be here 24/7 for the rest of our days. There is no bad time to visit this tropical island paradise but if you are seeking a more private trip, we'd recommend travelling in the wet season from November to April.
Highlights: Seawalker Diving, Snorkelling, Glass Bottom Boat Rides, Windsurfing, Cassius, the world's biggest crocodile in captivity.
Stradbroke Island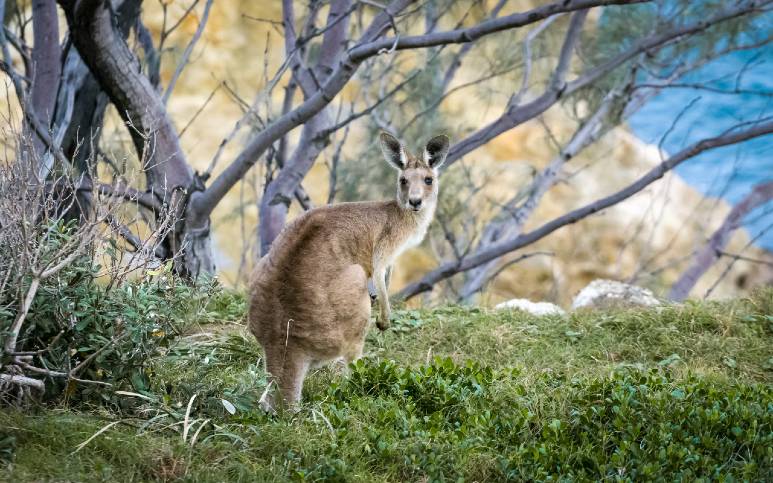 📷 Mark Galer
Just a hop, skip and a jump from the Port of Brisbane, Stradbroke Island is the perfect destination to unwind. The moment you step off of the ferry, you'll feel like you are on holiday thanks to Straddie's retro and laid back vibes. However long you stay, be it a week or just an afternoon, you'll never run out of activities to do, places to explore and people to see.
Hike up the island's pride and joy, the North Gorge Walk and take in those stunning coastal views. Pack your binoculars as Straddie is known for its teeming population of Humpback Whales, who frequently stop here on their annual migration (who could blame them, it's beautiful). No need for a Whale Watching cruise here, you can see every one of these playful from dry land.

Where to Stay: As a busy tourist town, Straddie has an ambiance of places to stay on your travels. Kick back and sleep under the stars at the Minjerribah Camp Grounds or if camping isn't your vibe, choose from a variety of gorgeous holiday rentals all over the island including Point Lookout.

Best time to Visit: Again, Straddie is perfect all year round. However, if you want to get in on that Whale action, we'd recommend travelling there between early May and late November.
Highlights: Cylinder Beach, Amity Point, Point Lookout, laidback vibes.
Moreton Island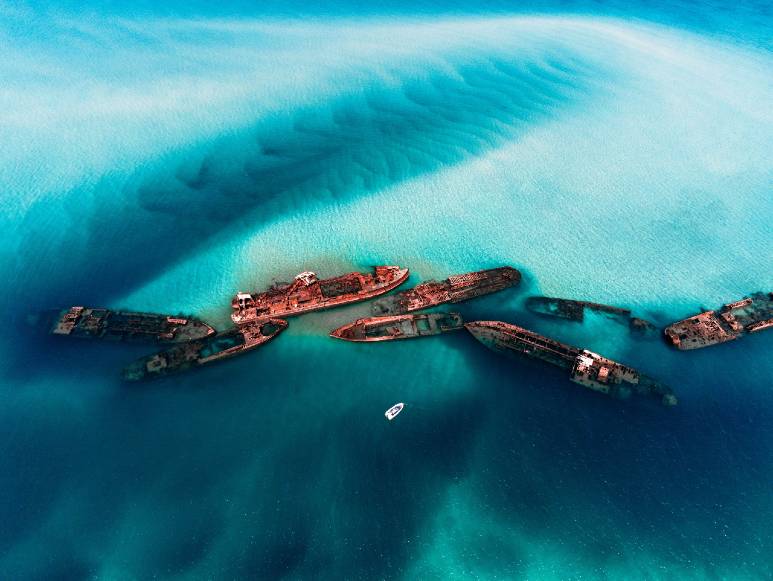 📷 Guillaume Marques
Right in Brisbane's backyard, Moreton Island is the third largest sand island in the world- how crazy is that! A short 75 minute ferry ride from the mainland, this natural wonder is just waiting for you to arrive. Spend your days 4-wheel-driving on the sandy beaches or snorkelling in the famous Tangalooma Wrecks. After a long day in the sun, start your evening off with a bang with Tangalooma Resort's Dolphin Feeding. Don't worry, these dolphins are completely wild, each with their own names and personalities. Its a great way to get up close and personal with these majestic creatures. Go on, they won't bite!
Where to Stay: Moreton Island's most popular place to stay has got to be Tangalooma Resort. It's right in the bay and you can be first in line for their sunset dolphin feeding. If you want to try something a bit more remote, never fear there is a ton of camping grounds available too.
Best time to Visit: Definitely book your trip in the Summer and Autumn months. You'll have clear skies, glorious sunshine and the occasional sunburn but that's all part of the experience right?
Highlights: Tangalooma Wrecks, Whale Watching, Dolphin Feeding, World class Dive Sites

Heron Island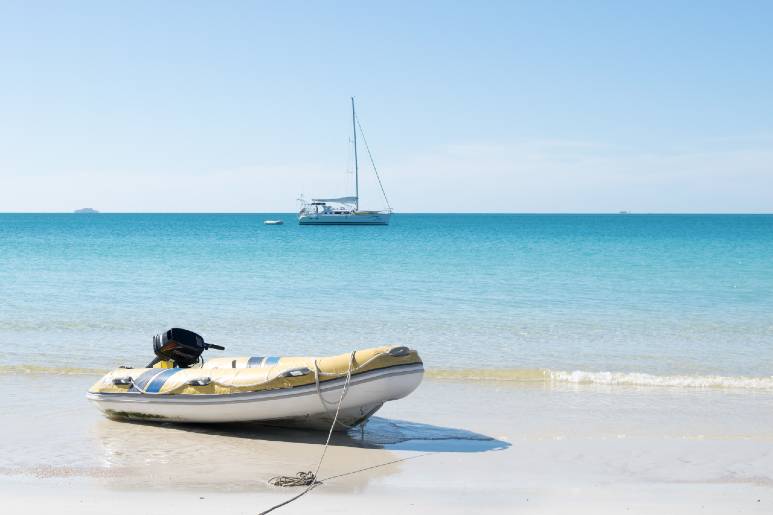 📷 Zhimai Zhang

Escape the 9-5 rat race and escape to Heron Island. A 30 minute flight from Gladstone, this island is an oasis of natural beauty and wildlife. Follow in David Attenbourough's footsteps and explore the Capricornia Cays National Park and meet the locals- over 200,000 seabirds such as the beloved noddy turns and mutton birds. These cheek characters are everywhere on the island and make a big impression on visitors (you'll miss them when you leave trust us).
If getting wet is more your style then you're in luck as Heron Island has some of the best diving and snorkelling spots in the Great Barrier Reef. With over 20 dive sites to choose, you'll never run out of places to explore so what are you waiting for? Grab your favourite bikini and jump right into the crystal clear waters and discover shovelnose rays, small reef sharks, manta rays, pods of dolphins and even the jewels of the ocean, the majestic Humpback Whales.
Island size: Heron Island is 29 hectares in size but it makes up for it's small size with a massive amount of wildlife. You'll feel like you are in your very own nature documentary.
Where to Stay: Like many of the other islands on this list, Heron Island is all about sustainability. It's eco-friendly resort has room for around 200 people and it's apartments boast spectacular forest, beach or reef views.
Best time to Visit: You can visit all year round but we would totally recommend visiting between November to March. This is Turtle laying and hatching season so it's the perfect opportunity to get up close and personal with these beautiful creatures.
Highlights: Snorkelling, Diving, Loggerhead and Green Turtles, Seabirds.
Lady Elliot Island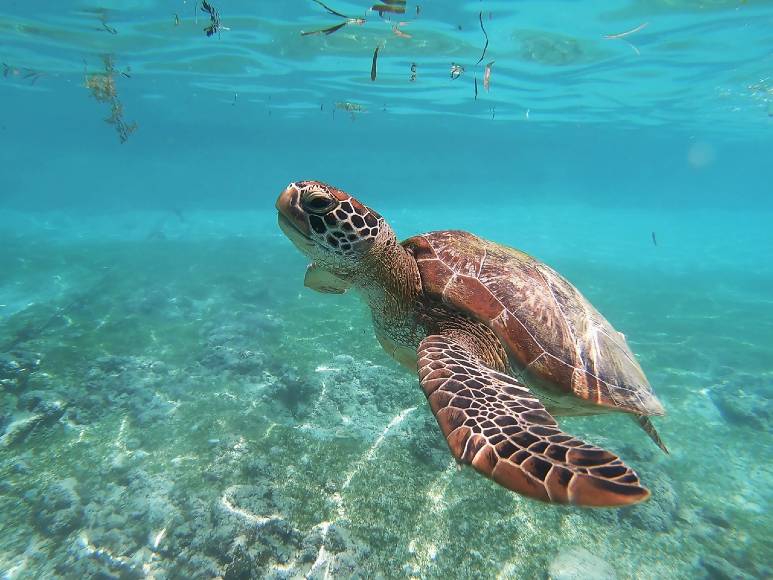 📷 Olga Tsai
One of the most remote islands on the Great Barrier Reef, Lady Elliot will be a trip that you won't forget in a hurry. This little slice of paradise is only accessible by seaplane and definitely deserves a spot in your biggest photo album. Snorkel through it's shallow bays and coral coves while sharing the ocean with a variety of incredible marine life such as Loggerhead turtles, manta rays and reef sharks. Wander the pristine beaches, through the Coral Gardens and up to the iconic Lighthouse while making friends with the 105 species of seabird that call this island home.
Island size: Lady Elliot is just 110 acres and you can walk around it in 40 minutes
Where to Stay: Lady Elliot has it's very own eco resort. With no mobile reception, it's a great opportunity to embrace nature and take a break from social media. Choose between Glamping cabins or units, both are right on the beach so once you wake up, it's straight into the ocean for a morning swim
Best time to Visit: The summer months but in particular November to February as Lady Elliot plays hosts to the reef's local turtle population as they find the best beaches to nest on.
Highlights: Loggerhead, Hawksbill and Green Turtles, Diving, Seabirds, Manta Rays
Hamilton Island

📷 Dean McQuade
Hamilton Island is the crown jewel of the Whitsundays. A holiday maker's dream, Hamo deserves to be on every single postcard there is. Surrounded by kilometres and kilometres of untouched coral reefs and pristine beaches, it's surely something special. Explore the crystal clear waters via boat, helicopter or seaplane and see for yourself the legends of the Heart Reef and Whitehaven Beach.
Not keen to fly? You're in luck as Hamilton Island has some of the most renowned dive sites in Queensland. Book an all day diving experience at Paradise Lagoon or Manta Ray Drop Off and make friends with a kaleidoscope of marine life. Doesn't that just sound divine? Go ahead, book your flight! We know you want to.
Island size: Hamilton Island is the biggest island on this list. It's 740 hectares and best explored via golf buggy.
Where to Stay: Join former guests like Taylor Swift and Leonardo DeCaprio and stay at the luxury resort, Qualia. Designed to complement the natural environment, Qualia is relaxation central and has a strict no children policy (bliss for parents). However, if that's not for you, Hamilton has a variety of different stays like the family friendly Palm Bungalows.
Best time to Visit: Like most islands on this list, Hamo is best visited in Summer. If you are a sailing fan, be sure to visit in August as the island is hosts the Hamilton Island Race Week with competitors sailing in from all corners of the globe.
Highlights: Reefs, Whitehaven Beach, Heart Reef, Natural Beauty, Relaxed Vibes.
Pack your bags right now, we're going on holiday. These islands are so irresistible just close your eyes, point and enjoy.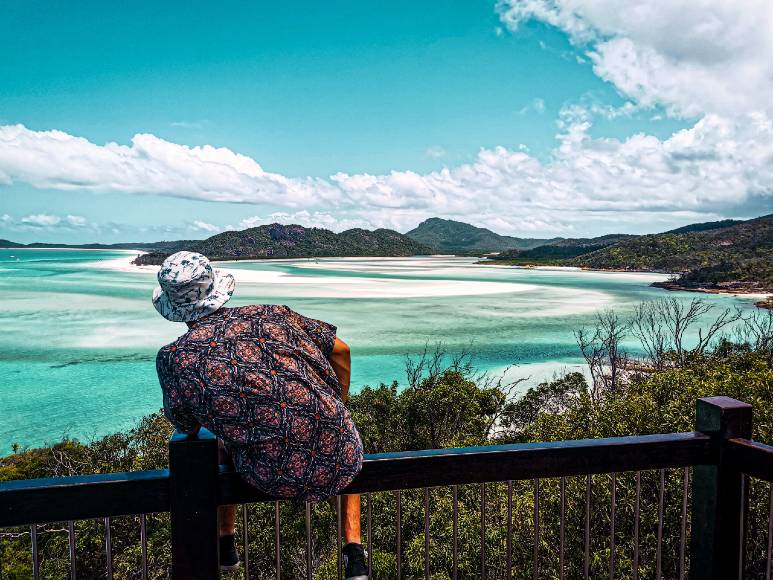 📷 Romain Terpreau

About the Author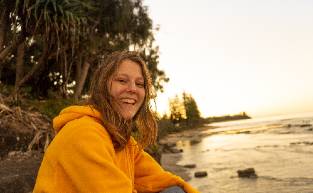 I love walking at my local Sunshine Coast beaches, exploring new brunch spots (as long as they have coffee and hash browns- I'm all set) and enjoying a classic ginger beer with lime.
When I'm not stressing over my uni assignments, I like to practice photography, play video games with my friends and paint.
Currently dreaming of learning how to ski and visiting the snow in NSW.