Smirnoff Seltzer Springs is bring Palm Springs to Byron Bay for Splendour in the Grass this weekend!
Seltzers and poolside vibes, yes please!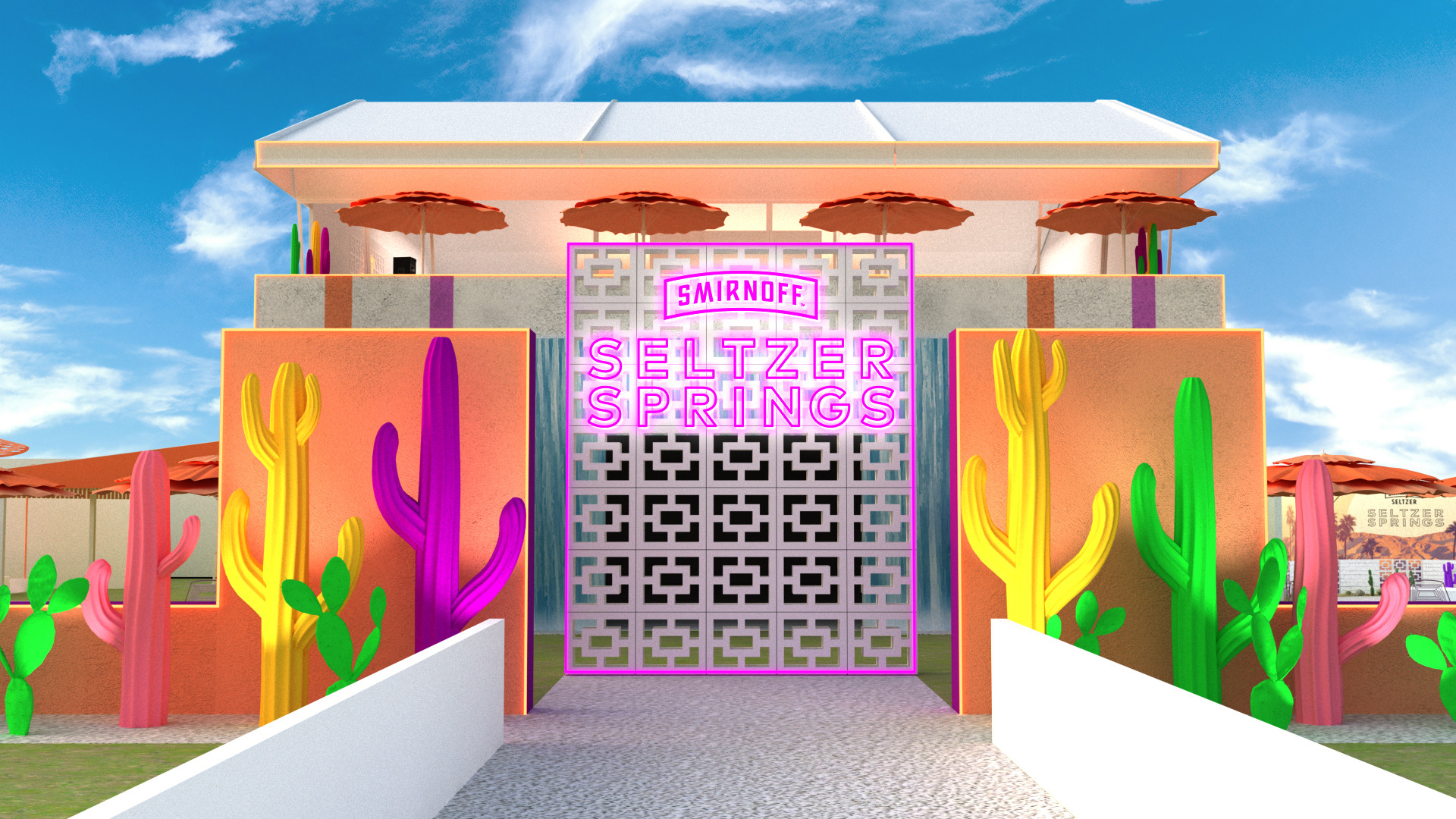 Everyone's favourite festival is just days away! Splendour in the Grass is back and this year Smirnoff will also be returning with their brand new immersive experience Smirnoff Seltzer Springs bringing them Palm Springs vibes to the heart of Byron Bay.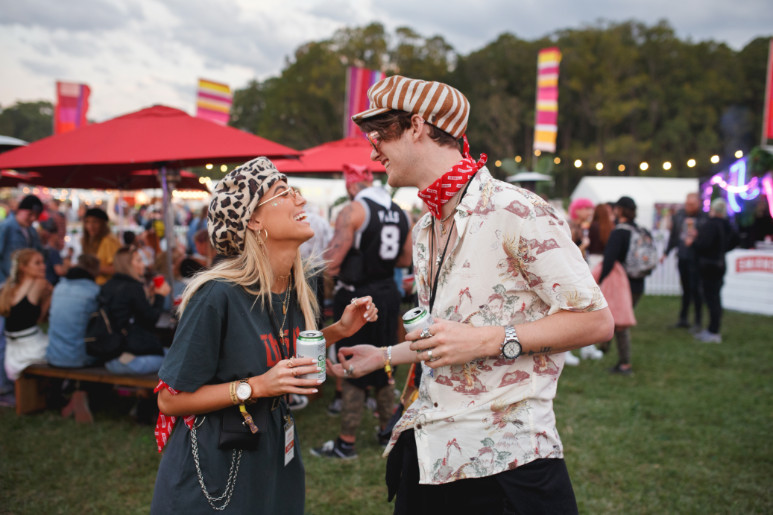 📷: Smirnoff Seltzers
The two-story mega-marquee will be a Smirnoff Seltzer sanctuary located right in the heart of Splendour. evoking Palm Springs poolside vibes, it's the perfect place for festival goers to relax, listen to music from up-and-coming artists, and of course, drink some of Smirnoff's classic seltzers!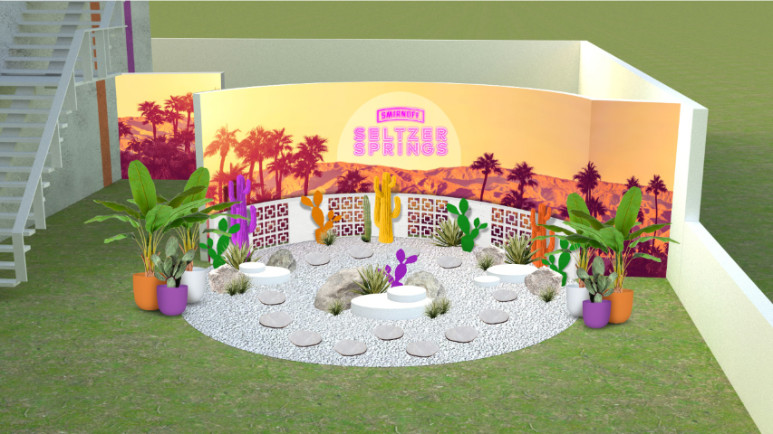 📷: Smirnoff Seltzers
As soon as you walk up to the Smirnoff marquee you will be welcomed by vibrant beach umbrellas, crazy cool waterfalls projected on led screens the desert oasis of Smirnoff's Cacti Land and attendants handing out seltzer samples. the party starts as soon as you arrive.
On the ground floor, you'll find Cacti Land a dessert oasis with bright colourful larger than life cacti. perfect for that Splendour insta pic. A seating area to sick back and chill. An indoor bar to sample all of your favourite Smirnoff classics. And the desert-inspired Cabana stage where from 12 pm everyday live music from upcoming DJs and artists, as well as world-known favourites such as Adrian Dzyuke, Laura King and April Kelly, will be spilling into the desert-inspired space until 2 am every day of the festival!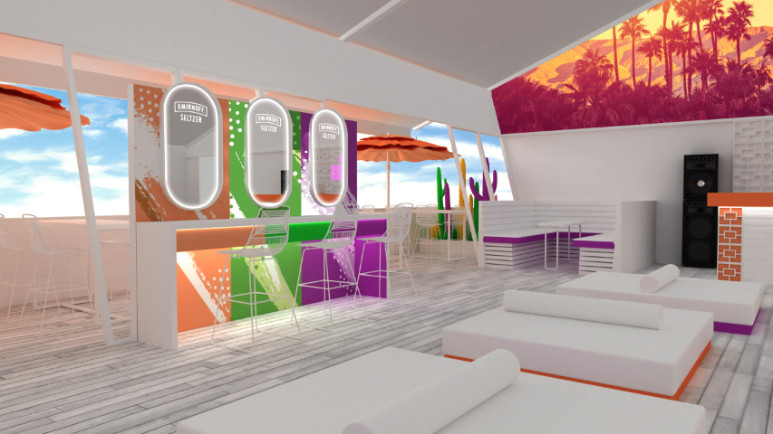 📷: Smirnoff Seltzers
On the second floor of the Marquee, you'll find panoramic views of the festival at the Rooftop Terrace, relaxing day beds, and the Smirnoff enviro-glitter station. To keep your makeup festival ready at all times. Smirnoff Glitter attendants will offer 3 looks inspired by 3 Smirnoff seltzers flavours. Lime, Peach iced tea and Passionfruit.
And if all this isn't enough for you, Smirnoff will also be rewarding some lucky winners With free Gold Pass access to the festival grounds and the VIP treatment for the rest of the weekend. To win all you have to do is head to Smirnoff Seltzer Springs on the first day of the festival ( Friday 22nd of July) and get involved with the Photo Booth Area, dance to the Dj or head to the Enviro-glitter station. Winners will be randomly selected each hour from opening so make sure you stand out in the crowd!
Splendour could you get any more exciting!!! Catch Ya at the festival.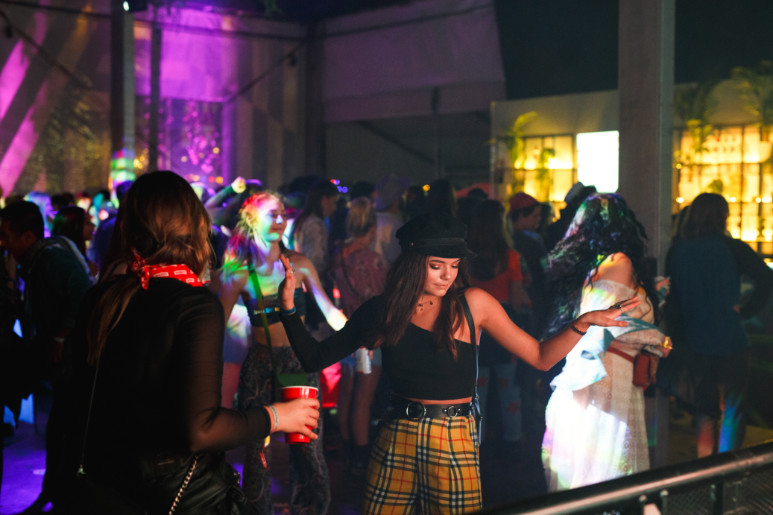 📷: Smirnoff Seltzers
About the Author

Just a girl with a big appreciation for the Hollywood world. I have a deep passion for the stars and fashion but for now, you'll see me out and about on the Gold Coast. I always have an iced latte in hand and am always thinking about my dogs. I believe that people who are creative are the greatest gift in life.