The Best Deals For Foodies On a Tight-Ass Budget
Brissy's best cheap eats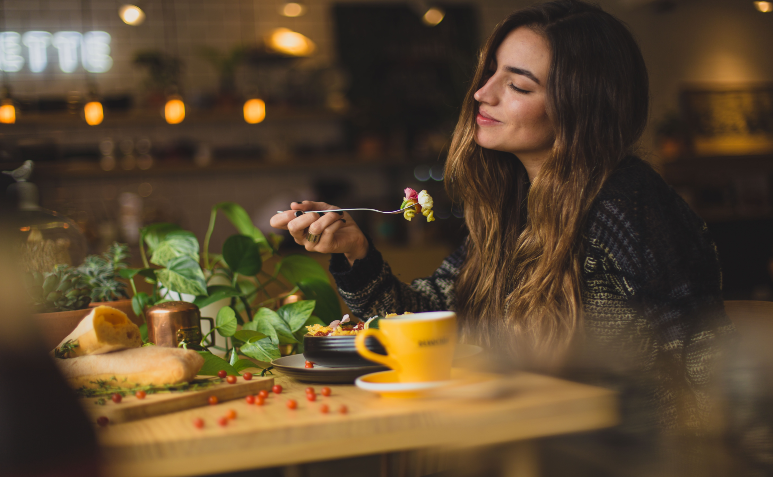 Don't go through that drive-thru, we've got something much better on offer for you. Cheap doesn't have to mean cheap in quality, not when so many local legend Brissy businesses are offering up some delicious foodie deals for you. We've created a list of the best deals on offer for your Sunday, Monday, Tuesday, and Wednesday to sort out all of your cravings.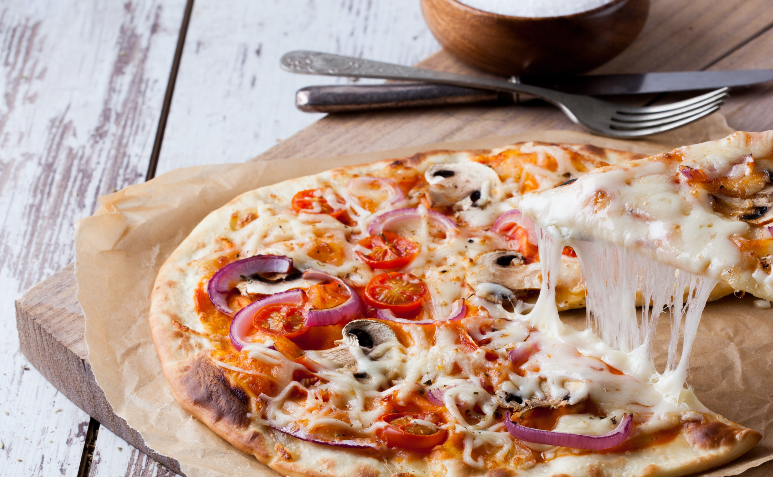 📷: Kelvin Theseira
Sunday
Every Sunday after 5pm the deal of the city is offered at II Posto. Not only do you get a delicious authentic pizza for $15 but you get to top it all off with a $9 cocktail. Your entire dinner is done and dusted for only $24, and what a meal it is.
Looking for a good deal with fancy food and drink? Sink your teeth into the Fox Hotel's deal of two rump stakes plus a bottle of Union Hill shiraz for only $50. Where else can you get two steaks and an ENTIRE bottle of shiraz for that? Top it off with the legendary service, a killer atmosphere, and a trip upstairs to their rooftop bar and you've got a deal made in heaven.
An all-time Remy's fave is back on offer, the classic 2-for-1 burger is back to satisfy your Sunday night cravings. Join the legends at Remy's for the full diner experience between 3:30-6:30pm and get 2-for-1 burgers for you and your fave foodie buddy.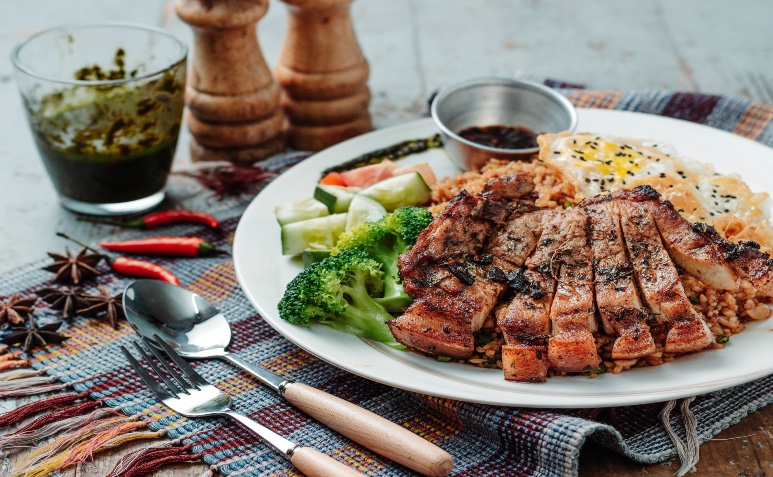 Monday
Ditch the Mondayitis blues and take your pick from any steak on the menu and get another one for free. Take a bite out of this well-done deal from 4pm every Monday. Whether you're out for a family dinner or are seriously hangry from a day at work, take advantage of this seriously rare deal.
If you're a hopeless ramentic then this is the deal for you. Hai Hai serves up $10 ramen between 4:30-5:30pm every Monday and Tuesday. All you need to do is make sure you've got your butt in a seat before 5:30 otherwise you'll miss out. After all, the early bird gets the ramen.
Start the week off right with a deliciously cheesy note and treat yo self to all you can eat pizza. From 5pm every Monday in November chow down on the finest pizza around for only $25 with any drink purchase. To make it even better splurge an extra $5 to add Gnocchi, cause why not?
Round up your foodie BFFs and get them to King Tea fast for the early bird banquet. Take your pick from the omnivore, vegan, or vegetarian banquet on Monday & Tuesday from 5-6:30pm. For $30pp you and your group of 4 or more get an entire banquet to yourselves and don't stress about fitting it all in, you get to take it all home.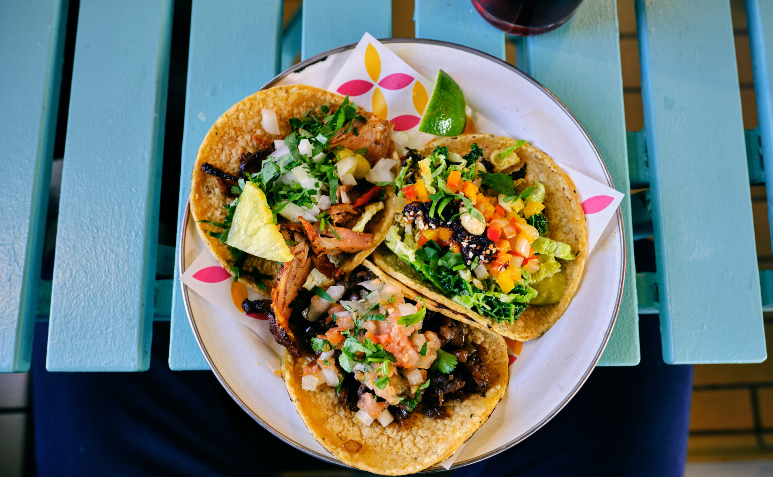 Tuesday
We gotta taco 'bout Bloodhound's Taco Tuesday deal. Get 3 tacos for only $10 from 5pm every Tuesday, only $10! This bar and kitchen is famous for its tacos, so you are in for a seriously delicious deal. With a huge array of drinks on offer it's the perfect Tuesday combo meal.
You read that right, Mucho Mexican is offering up their finest tacos in an all you can eat 90-minute bonanza. This ultra-vibrant restaurant turns up the dial even further with their meal deals. Join them on Tuesday after 5pm and try your hand at all you can eat tacos for just $25.
Feast on the OG pub classics for only $20 at Stockies. Every Tuesday they serve up rump steaks and chicken parmy's with a glass of either wine or beer for you to enjoy. Join the local legends at Stockies from 5-9pm to get your hands on this delicious deal.
Indulge in tight Greek Tuesday to get your hands on a super delicious Yiros and a drink for only $11.95. Can you imagine a better deal? Cause we sure as hell can't so get your Greek every Tuesday with the Yiros Shop.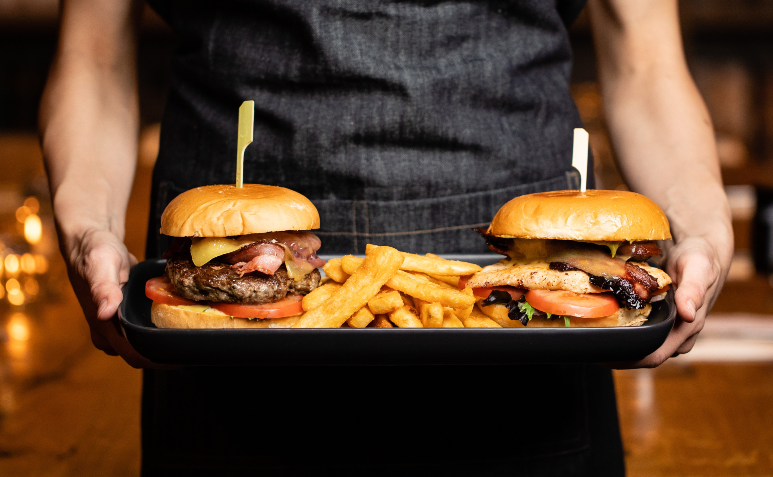 📷: Peter Dawn
Wednesday
One of Brisbane's best burger joints is literally giving away their burgers. All you need to do is order a drink on Wednesday's from 5pm and you can get 2-4-1 burgers! Their burgers range between only $14-$19 so this is one delicious deal that you need to get your hands around.
Choose between burgers and lunch bowls at Birds Nest Toowong for only $9.90. Get your hands around a karaage, pork, vegetarian, or grilled chicken burger, or dig into the same flavoured bowls.
Get your hands on Brisbane's best wings for only $1 on Wednesdays. Join Hudson Corner for lunch or dinner to get your original buffalo wings with Hudson BBQ sauce. With plenty of other BBQ delights on the menu why not add some more to your deal to make one hell of a cheap (and delicious) meal.
The mid-week blues are legit but one thing that's always guaranteed to kick their ass is 10c wings at Elcamino Cantina. Every single Wednesday you get a chicken wing for just 10c so go all out and stock up. To get your hands on this succulent deal all you've got to do is buy a drink whether it's a soft drink, beer, wine, or a cheeky margarita and you unlock this magic deal.
There you have it, fellow foodies, these are some of the best food deals on offer around Brisbane to satisfy your cravings without burning a hole in your wallet.
About the Author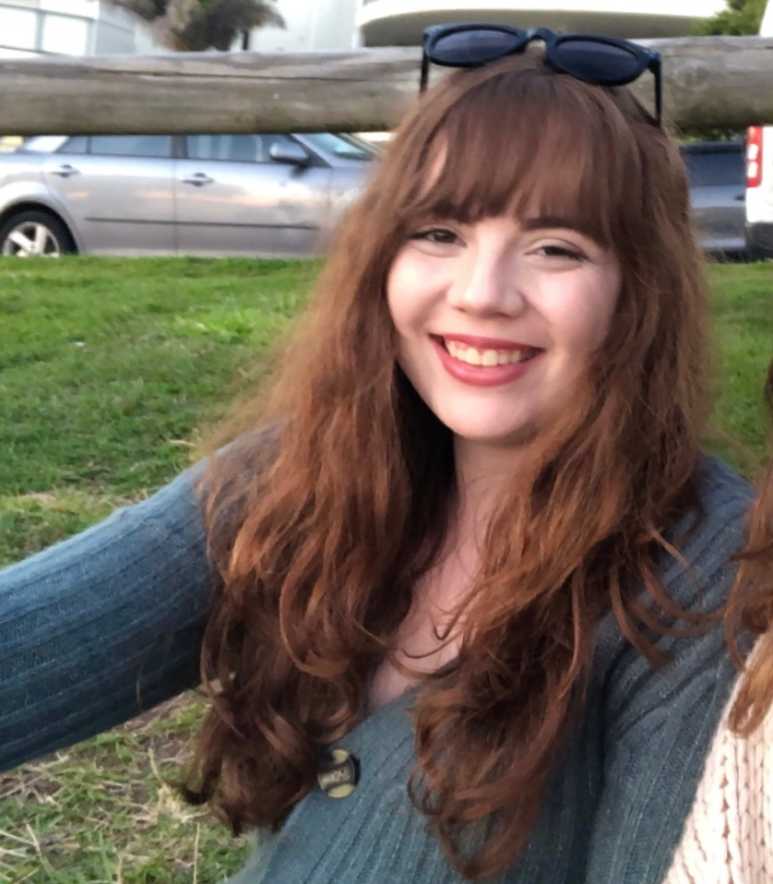 Born in Scotland and a true Aries, Melissa can be found searching for her next sugar hit and writing spot. As a lifelong reader she'll probably have a book in her hands…and one in her bag… or maybe two in her bag. An ex-martial artist turned Pilates lover, you'll find her on her way to her next workout with a chocolate bar in hand.