The Complete Father's Day Guide For 2020
For Brisbane's No.1 Dad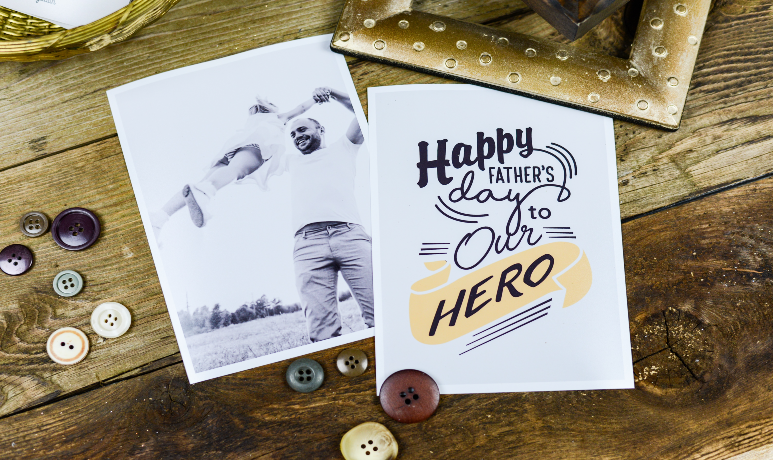 That time of year when we have to laugh at those dad jokes, even though they torture us, is near. September 6 is all things dad and if you are struggling for gift ideas, how to spend the day or where you can get a cracking meal, read on for the total Father's Day guide.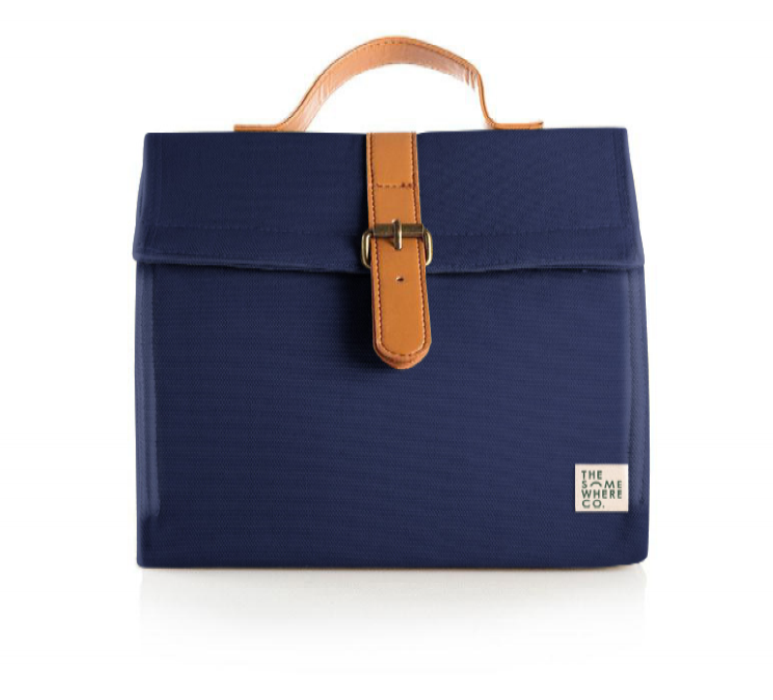 For the Eco Warrior Dad
The Somewhere Co. has a gift for the eco-conscious busy bee dad who is always on the run. The Lunch Satchel is spacious and stylish, so Dad will always want it on hand. Save money and the environment by packing lunches every day into this insulated satchel (or pack a cold one, it'll be kept just right). It's available in both Olive Fields and Midnight Snack, so order one today, Dad will love it.
Give Dad the power to say no to damaging single-use plastic that comes with his takeaways with his own reusable and recyclable cutlery kit. It comes with a metal case to keep the knife, spoon, fork, chopsticks, straw, and straw cleaner all neatly stored away. The quality steel means these cutlery pieces will last for years, but once it is time to say goodbye they can be completely recycled.
Your eco-conscious Dad will appreciate this one very much, not only does this save him from buying those wasteful plastics, this bottle keeps his drinks hot and cold and can be recycled once he's done with it. It's non-leaching so it is a long-term gift, but once he's ready to say goodbye he can do so with the environment in mind.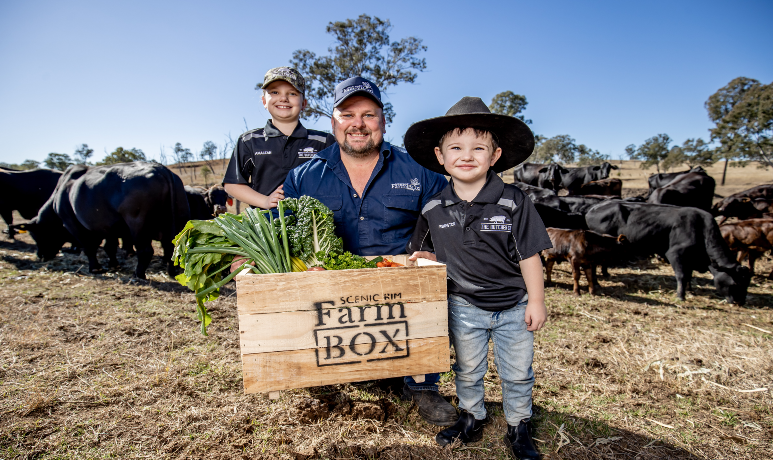 For the Foodie Dad
If Dad wears the chef hat in your house, then give him the ultimate gift with an ingredient box all set to make Kate's special Brisket and Slaw recipe. The meal will be big enough for the whole family, and even better, the box comes with some extra little goodies for every meal such as double-smoked bacon and organic eggs for brekky, Waxed Cheddar snacks, a sweet little Caramel slice, and a 4 pack of Carrot Beer (It's delicious, trust us). The box is a gift to dad and local producers as you are supporting them through these tough times.
There's no better way to say "I love you, Dad" than with some downright delicious food that can be sent straight to his door. If you can't spend the day together, or your dad is a true foodie, then send him some love with As a Matter of Platter. They have three Father's Day platters to choose from such as the scrumptious dessert platter that includes chocolate cupcakes, Toblerone bars, Baileys chocolat luxe, Tim Tams, and iced donuts (YUM).
A Father's Day hamper from JudyC will delight your foodie Dad this Father's Day. It comes with Pure Vermont Whisky, rocky road, an engraved hammer, some delectable Loco Love dark chocolate, and Elvis brownies. Yep, that's right some genuine Elvis brownies made from maple glazed bacon, peanut butter, banana and chocolate, which sounds damn delicious, thank you very much.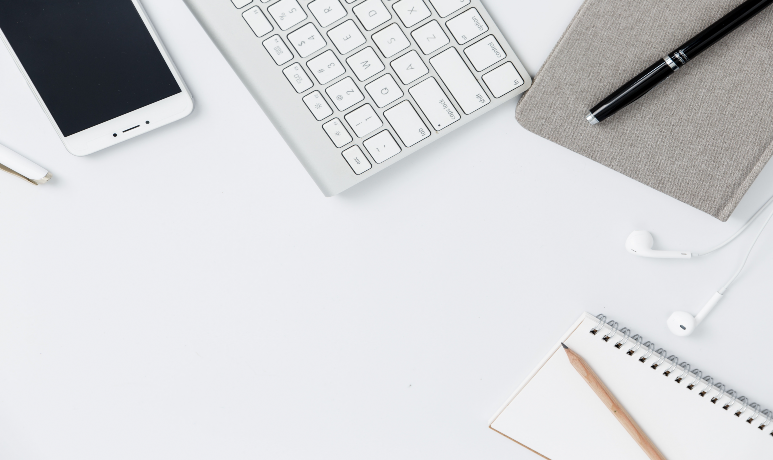 For the Tech Obsessed Dad
The essential for any tech-loving dad is a pair of AirPods. Perfect for on the go business, listening to music with ease and getting shit done on the run. With built-in Siri, he can access everything he needs with a single word. Get him a pair today here.
The love child of the classic turntable and modern-day Bluetooth system, the Marley Stir-It-Up gives your tech-obsessed Dad the chance to dust off his old vinyl and listen to them in a whole new way. The Turntable connects to your Bluetooth speaker to play music anywhere in the home and has a headphone port, so you can listen in private. Give Dad the gift of music, tech, and some much-loved nostalgia this Father's Day.
Combine his love of tech with sentimental memories to make a truly unforgettable Father's Day gift. Keep all of his most precious moments stored securely on the LED Photo Frame so that they really can last a lifetime.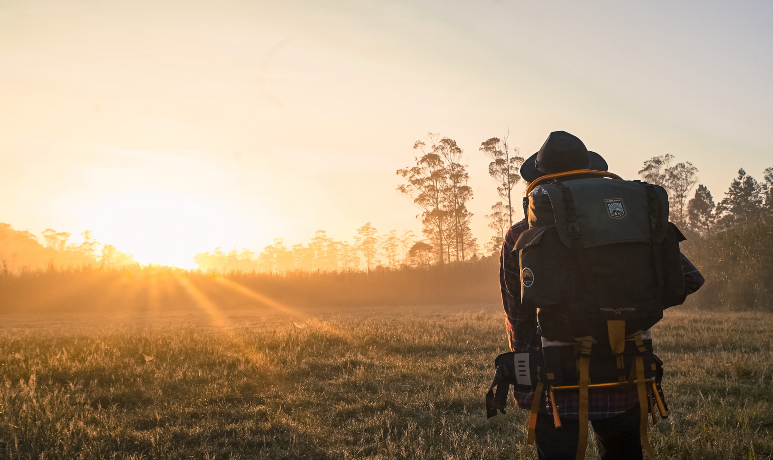 For the Bear Grylls Dad
Victorinox knows exactly what your camping, fishing and adventure dad needs this Father's Day, a brand spanking new 10 tool pocket knife. Small in stature but filled to the brim with usefulness, the Farmer X Alox has his cutting, screwing, opening, and sawing needs covered.
For the Dad who loves water sports but always ends up ruining what's in his bag, the Sea to Summit is here to save the day. It's full of space-saving tricks and made from a waterproof material with tape-sealed seams, so no amount of splashing will break this bond.
Give Dad the best support for his next escape to the water with some super grip shoes. With a rubber outsole and a quick-drying upper, these shoes will hold dad in place on even the wildest adventure. They have extra overlays to protect your feet making them a fishing trip must-have. Super stick, extra protected, and easily drained out shoes make the Bear Grylls experience that little bit cushier (Don't tell Dad that part).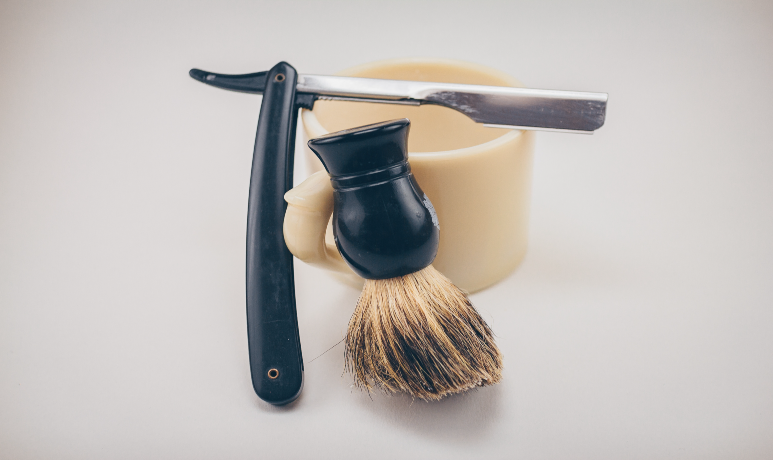 For the Well-Groomed Dad
Coming in at only $15.95 is a gift that combines dad's two great loves, well-kept hair and a cold one. The Beer Shampoo Bar will please even the pickiest of groomed dad's as it will deeply nourish his hair and it is 100% palm oil-free. This bar is the perfect little gift for any dad this Father's Day.
The Body Slab is full of essential oils to hydrate and cleanse. With a fresh aroma and large size, the Slab is the perfect grooming gift for your Dad. To top it all of the bar won't disintegrate as it shrinks down, no more crumbling messes at the bottom of the shower. For only $25 the Body Cleansing Slab is a brilliant body buy.
For the Dad's that can't stand that stubble, given them the gift of a smooth, clean shave every day. The Bamboo Razor will be Dad's new favourite with its precision trim, pivoting design, AND the fact that it is super eco-friendly. From the bamboo handle to the un-chromed metal pieces this razor is a must for any well-groomed eco-bloke.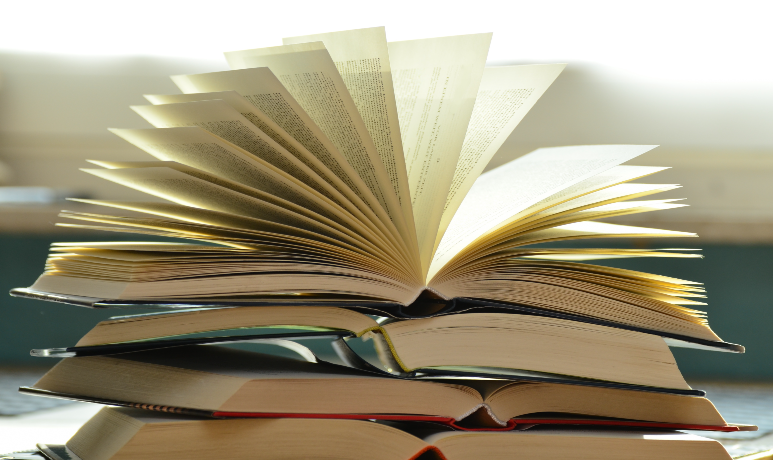 For the Bookworm Dad
If you have a bookworm Dad you'll know how exciting it is for him to get a brand-new book. Now just imagine how he'd react to getting a surprise new book every month hand-delivered to his door. Just fill out the Riverbend Book subscription form for Dad by choosing the subscription you want and what genres he loves, and that's it! Sign dad up here, he'll thank you for it later.
Dad will be completely booked after this gift. Spoil the avid reader in your household with a voucher to Brisbane's very own Avid Reader Bookshop. If you know a bookworm you know they are very particular about what they love, so give dad the gift of $20-$200 to spend on novels of his choice this Father's Day.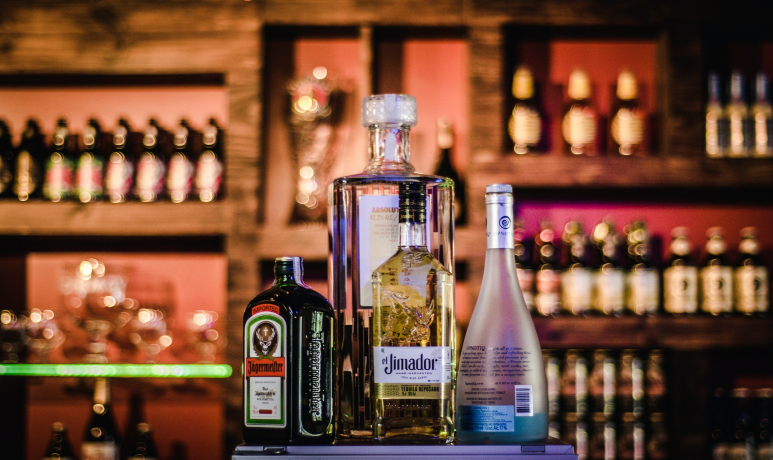 Liquid Gifts
Alcohol is the classic Father's Day gift, but that doesn't mean it has to be boring! Balter is stepping it up a notch with their Father's Day 'Snazzy' Dad Pack. If your Dad loves a cold one then stop looking, this is the present for him. Make him snazzy with a Balter Tee (in black or blue), a Balter 16oz / 470ml 'Craft Master One' Glass, 4 smiley beer coolers, and a 375ml Tinnie.
Did you know that you can support a local business by buying booze for Dad? Grab Dad a bottle of Brisbane's finest gin from our local boutique crafters Winston Quinn Gin. They have five flavours available including the classic dry gin and strawberry gin. You'll find them at these stockists. So, go on, pour Dad a drink and have a gin-tastic Father's Day.
Sirromet Winery has the perfect drop all wrapped up in a premium birchwood cylinder, all you need to do is add the bow. Choose between any of the 5 Tempo Verita collection options, Vermentino, Fiano, Lagrein, Saperavi and Montepulciano for $49. It's a gift that looks as good as it tastes, and it can be found here.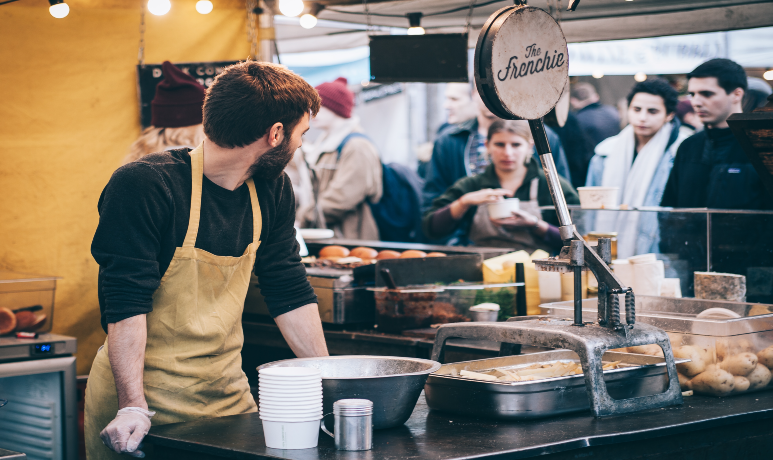 Events Dad Will Love
The Sunshine Coast has an offering that no dad could refuse, a BBQ and beer roadshow bonanza at a theme park. Yep, that's right it's food, drinks, and rollercoaster rides. Dad (and you too) can spend the day eating the best meat cooked by BBQ legends while you drink Australia's best craft brews. Seriously, you'll struggle to find something better than this. The roadshow takes places on September 5 and yes eagle-eyed readers that is the day before Father's Day, but he'll be happy to celebrate early for this. Grab dad a ticket today and splurge for the extra $25 to use Aussie World's rides, it's worth it.
Make the trip to the Carrara Markets on Father's Day weekend for two days of classic and custom cars. There will be over 50 classics rides on display for dad to admire. He can chat with the cars owners about their rides, meet other car enthusiasts and jam out to some music. Of course, the markets will be on too so it's a double event! Join dad so he can get some great pics, we all know they sometimes need a bit of help with that part. It runs from 8am to 3pm each day and is free entry.
Father's Day Fun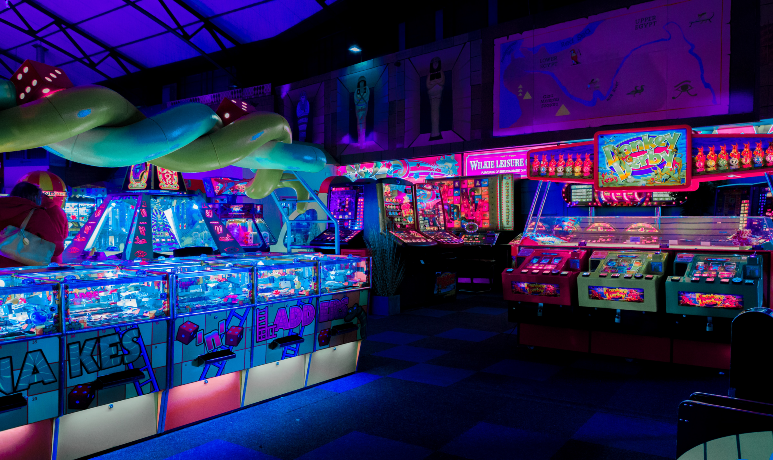 Treat yo Dad to a funtastic day of bowling, bumper cars, virtual reality, and some amazing food and drink. You'll find every gamer dad's dream at Archie Brothers Cirque Electriq in Toombul. Take Dad and the rest of the fam for an unforgettable day of fun that will bring out the inner competitor in everyone.
Give your dad a Father's Day as unique as he is by taking him axe throwing in Newstead. That's right, axe throwing. It's fun, active, makes you feel like a Viking and you can even have a drink or two! Axe the usual Father's Day routine for something exhilarating that will make his day.
Let Dad lead and be the hero you already know he is while he saves the world from a zombie apocalypse, helps you escape the Zodiac Killer or breaks you out of prison (No.1 dad material right there). Dad's play FREE all Father's Day week (August 31- September 6) so get the fam together and celebrate your family's very own hero.
Day Trip It
Escape the city for a day and explore nature as a family. With so many beautiful local options you are honestly spoiled for choice. Pack up the car with your finest beachwear and head to the Sunshine Coast for a sun-filled, casual day. Explore Mooloolaba's wharf, esplanade and beaches, or head further north to the holiday haven Noosa. Don't forget about the smaller areas though, for example, Moffat Beach is just as stunning, has plenty of cafes and will be much less crowded. Or why not head over to Bribie Island and put those Bear Grylls style gifts to use for some camping. Even stay close to the city and spend the day at Mt Coot Tha enjoying the view from the lookout and picnicking at JC Slaughter Falls. Don't forget your hat and sunscreen, because spring is back!
Not Your Average Gifts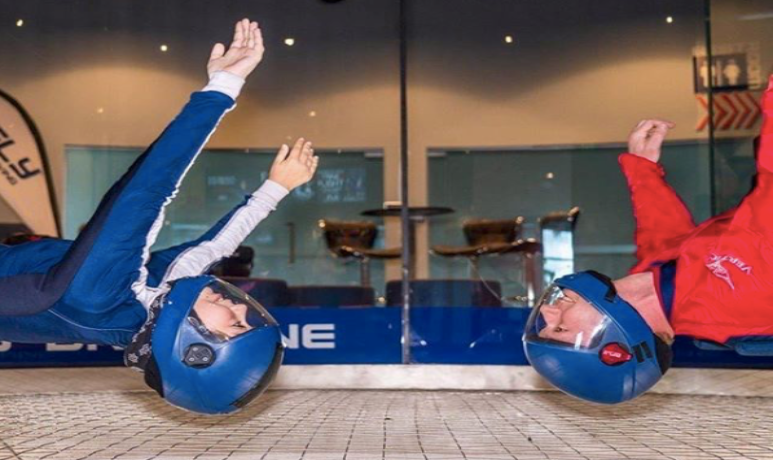 Surprise Dad with an exhilarating gift that he will never forget. Give him the chance to experience the out of this world feeling of weightlessness, without having to literally jump out of a plane. It's all the fun without the parachute. iFLY is offering some awesome Father's Day deals and gift vouchers, so check them out here.
Calling all the artistic Dad's out there, this one is for you! The Stamford Hotel is offering a Canvas & Create Afternoon to paint the Story Bridge while snacking on some delicious tasty platters. Whether he is a novice or pro this class will add a pop of colour to his dad. It runs from 12:30pm – 2:30pm and is $59 for adults and for the kiddies over 12 it's $53. Reservations are key for this one so follow the prompts here.
Give the gift of adrenaline by putting Dad behind the wheel of a turbo rally car in Ipswich for four laps plus an extreme lap driven by a professional. He'll learn the ropes (and all the necessary safety rules) before setting off on an adrenaline-filled day. Everything is provided for him (including snacks!) so all you need to do is show up on the day and let the race begin. You can book him in for a certain day or buy him a voucher to use when he's ready, either way, this gift is anything but slow.
Have a Delicious Father's Day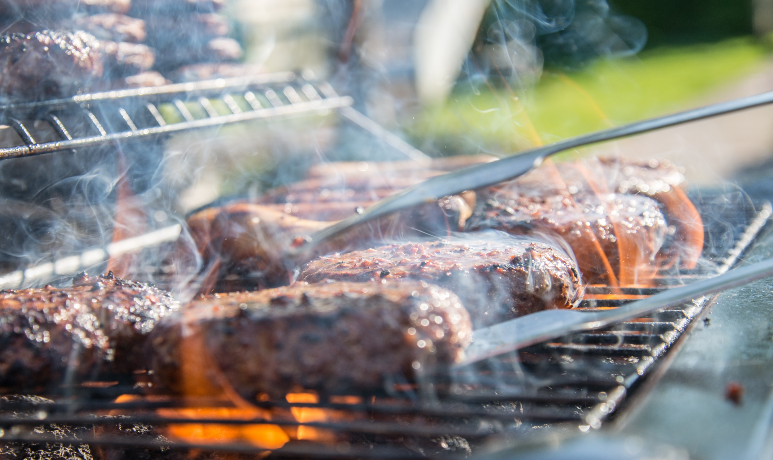 Take your barbie lovin Dad on a journey to America's south for brunch, lunch, or dinner this Father's Day. Why have him cook it up himself when The Smoke BBQ can do it so well? They'll serve him authentic American BBQ smoked in a Hickory wood smoker (can it really get any better than that?). Bookings for the special Father's Day brunch menu can be found here.
Does your Dad like beer? What about food? How about fresh, local beer he can drink inside the brewery while eating some damn good food? West End offers Brisbane Brewing Co. where Dad can enjoy his day in a luxe beer garden sampling the best drinks Brisbane has to offer. Book a table this Father's Day so he can sit back, relax, and enjoy.
Your Dad deserves the best, right? We know he does and we are sure you agree, so take his Father's Day lunch to new heights with Lurleen's three-course lunch with views of Moreton Bay and Stradbroke Island. Kick it off at 12pm with Premium Trilogy Wine Tasting, it's hosted by Australian Wine Maker of the Year 2017 Mike Hayes, so good drops will be all round. Running till 6pm you can truly make a day of this experience and why wouldn't you really, with three courses of food lined up such as delectable cheeses, antipasto plates and rib fillet or fish, and all you need to do is sit and enjoy! The food on offer is to 'dine' for so make your reservation for this exclusive lunch today.
Last Minute Prezzies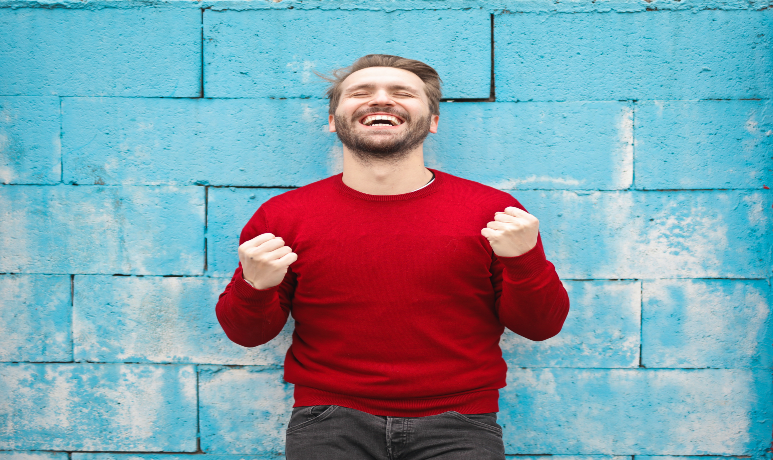 No Dad on earth can resist embarrassing every member of his family by telling Dad jokes at the most inappropriate moment he can find. Although the jokes might make us want to smash our heads against a wall, your Dad loves them. So, this year give him the most Dad gift ever with a book full of jokes that only he can relate to. Find it here or here.
Tell dad you care by giving him a gift that shows what he REALLY thinks. The "I Survived Another Meeting That Should Have Been an Email" notebook is perfect for your work from home or office dad who is completely done with the shit. Why not top it off with the "I Sit Next to An Idiot" pen to complete the 'I'm done with you people' ensemble.
People are busy, we've all been there, and if you find yourself in a last-minute gift induced meltdown then there's a simple cure: an adventure anywhere on the SE Coast. Buy Dad a voucher for a V8 car race, hot air balloon ride, flight simulator or a helicopter flight to use whenever he wants to. No need to pick the day or even use it on Father's Day, just pick from a real-life choose your own adventure book for him. Put down those last-minute socks and jocks and get dad something that he really wants.
Use this guide to get some inspo for this Father's Day but just remember, it really is the thought that counts. No matter what you end up doing, showing that you care is the best gift that there is.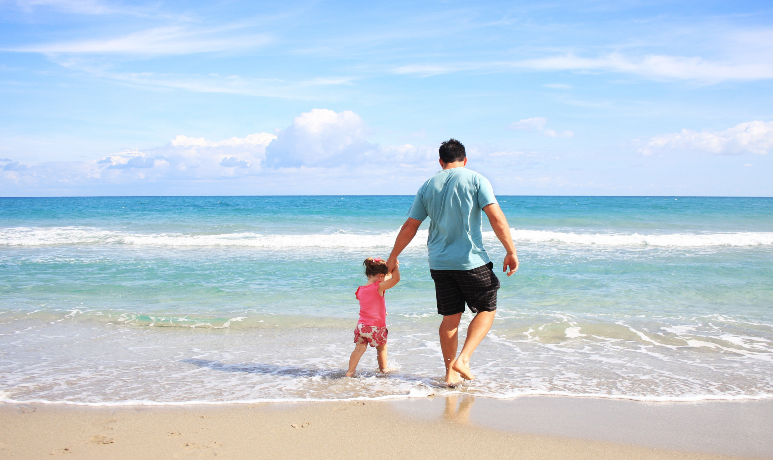 About the Author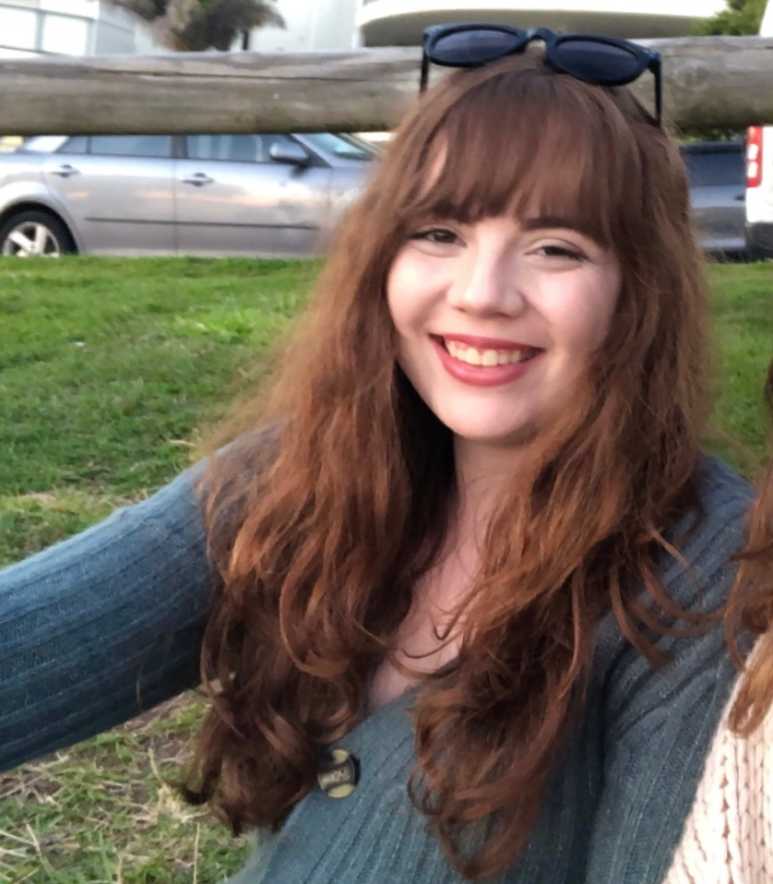 Born in Scotland and a true Aries, Melissa can be found searching for her next sugar hit and writing spot. As a lifelong reader she'll probably have a book in her hands…and one in her bag… or maybe two in her bag. An ex-martial artist turned Pilates lover, you'll find her on her way to her next workout with a chocolate bar in hand.