THERE'S A CONFETTI REBEL IN OUR MIDST. WATCH OUT; DESIGNER ON FIRE
WE TALK TO THE FACE BEHIND SYDNEY'S HOTTEST T-SHIRT BRAND.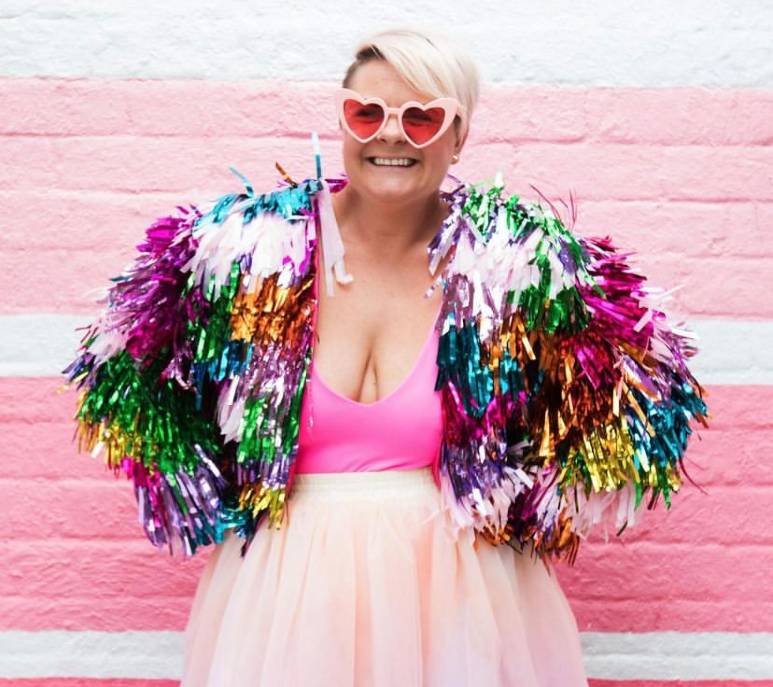 There are so many hidden gems in Sydney's Northern beaches and we happen to have stumbled across one of them. She's got more glitter than Elton John on a stardust-covered pony and more Girl Power than the Spice Girls on tour. Let's take a hot minute to talk to Rebel Spice herself.
THE IMPORTANT STUFF
NAME:
Amy Clarke
NICKNAME:
Aims
BUSINESS:
CONFETTI REBELS
The Northern Beaches, Sydney. I run and own a female empowerment apparel company.
JOB TITLE:
CEO (Chief Entertainment Officer) of Confetti Rebels.
📷 : Confetti Rebels
THE LOW DOWN OF OUR Q&A
TELL US ABOUT YOUR BRAND AND WHAT THE MESSAGE IS BEHIND IT?
After battling with my own hang-ups and anxiety, I wanted to create a brand that people could relate to, connect with and form a community of people that can really resonate with my style and message.
WHAT DO YOU LOVE MOST ABOUT WHAT YOU DO?
Helping other women be comfortable in the skin they're in and selling rad clothing that makes people feel liberated.
DESCRIBE A DAY IN THE LIFE OF YOU?
Coffee, snuggles with my kids, packing orders, dancing to my own beat, sleep, repeat.
WHAT ARE YOU PASSIONATE ABOUT?
Helping charities in need through my business by raising money to support them and connecting with other like minded people.
TELL US MORE ABOUT THE CHARITY SIDE TO THE BUSINESS.
I TRY to donate as much I can to charities and foundations whilst still trying to make a profit for the business to thrive. I pick charities that help people close to me and charities that have helped my families in the past.
WHAT'S YOUR LIFE PHILOSOPHY?
Enjoy each day as it comes, dream big and have fun.
5 WORDS THAT DESCRIBE YOU
LOUD, energetic (that's the ADD), opinionated, flighty and colourful.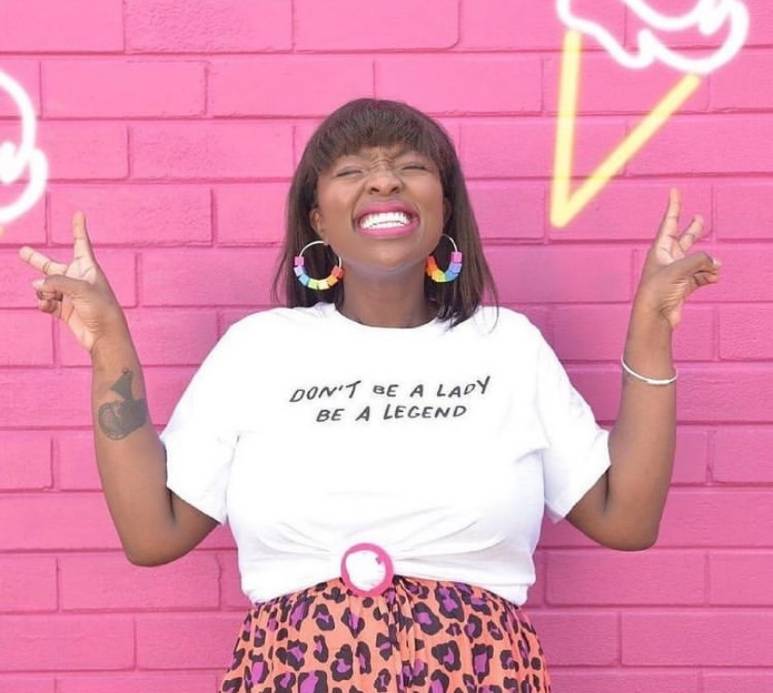 📷 : Confetti Rebels
WHAT INSPIRED YOU TO CREATE CONFETTI REBELS?
I was a mum of two and needed a (non-office) job that would ooze my personality and style, I love and always will love slogan tees and thought I could combine my talent with apparel and BAM, there you go. Confetti Rebels was born!
WHAT WERE YOU DOING WITH YOUR LIFE BEFORE YOU SET UP SHOP?
I took time off 9 years ago to look after my father who was sick with cancer, and sadly after he passed I started my own freelancing job working as a graphic designer. Before that I worked for a radio station but being a DJ never worked out.
WHAT ADVICE WOULD YOU GIVE TO ANY ONE LOOKING TO START UP A SMALL BUSINESS, ESPECIALLY DURING THIS CURRENT CLIMATE?
Build up your social media, INVEST money and take that risk. Unless you are putting your house on the line, DO IT. Don't be afraid to be yourself. No one wants a phoney. Be authentic. BE YOU. Even if you sell clothes hangers, there's obviously a reason why. TELL PEOPLE WHY!
WHAT DID YOU WANT TO BE WHEN YOU GREW UP?
An actress and thank you to Instagram I live out that dream every damn day.
WHAT WOULD YOU TELL YOUR 16 YEAR OLD SELF?
Babe, you're beautiful. DUMP HIM and trust me you're gonna be OK. I PROMISE.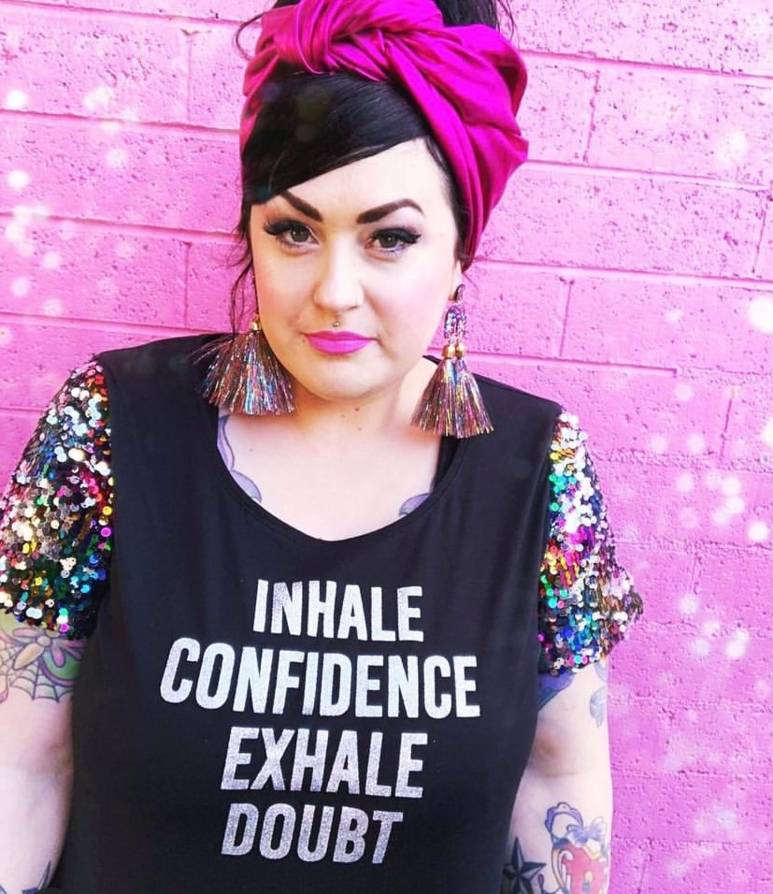 📷 : Confetti Rebels
THREE PEOPLE (DEAD OR ALIVE) YOU WOULD INVITE FOR DINNER PARTY?
Busy Philipps (she is a famous actress but I believe one day we will be best friends.) Aussie Indigenous actress Miranda Tapsell, (brilliant talent) and Stevie Nicks.
YOU ARE TURNED INTO A BIRD, WHAT BIRD WOULD THAT BE?
Magpie. They are loud and ruthless.
IN AN ALTERNATE UNIVERSE, WHAT WOULD YOU BE DOING?
I'd love to be a doctor. Like Patch Ads style. But I don't have that kind of brain or that kind of stomach. Yuk!
YOU ARE KIDNAPPED & HELD FOR RANSOM, WHAT TV/FICTIONAL CHARACTER WOULD YOU GET TO RESCUE YOU?
Ryan Gosling. Then we would get married and live happily ever after. It's OK, my husband is aware about this potential scenario.
WHERE IS YOUR FAVOURITE HOLIDAY DESTINATION?
Anywhere with water and big gum trees.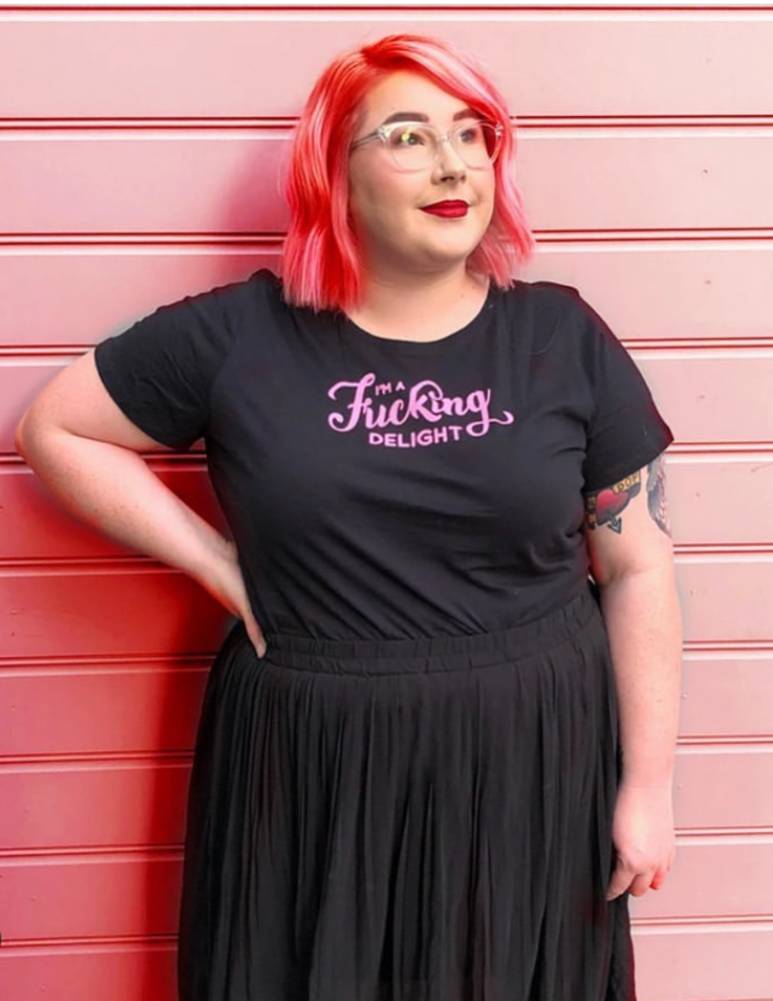 📷 : Confetti Rebels
FAVOURITE PLACES IN AUSTRALIA TO…
EAT: Berts @ Newport, NSW
DRINK: Love, Tilly Divine in Darlinghurst Sydney
CHEF: Miguel Maestre and Maggie Beer
RELAX: Palm Beach, Sydney
SHOP: Made 590, Newtown and Sorry Grandma shop in NSW
TO IMPRESS: Lake Eyre (SO PINK) My favourite colour
CULTURE/ARTS: Mona Museum in Tassie
EVENT: Finders Keepers markets around Australia
SYDNEY'S BEST KEPT SECRET IS:
Rollers Bakehouse in Manly. Far out, their croissants are orgasmic.
MY WORDS OF WISDOM:
"Think before you speak, read before you think." - (Fran Lebowitz)
NEXT EXCITING THING FOR ME IS:
CHRISTMAS! So much festive goodness coming to the store and PYJAMAS!
CONFETTI REBELS
Confetti Rebels Website | Confetti Rebels Instagram | Confetti Rebels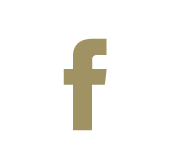 Follow, stalk and be inspired by this ultra-cool Aussie label taking female apparel and injecting lots of sass and style into what women wear.
We love Amy & her legendary brand Confetti Rebels more than Kanye loves Kanye. We were so excited at some of the Tee slogans we almost wet our plants (perhaps a good new Tee slogan!??). We know one thing for sure, we have all our Christmas, birthday & any occasion now covered.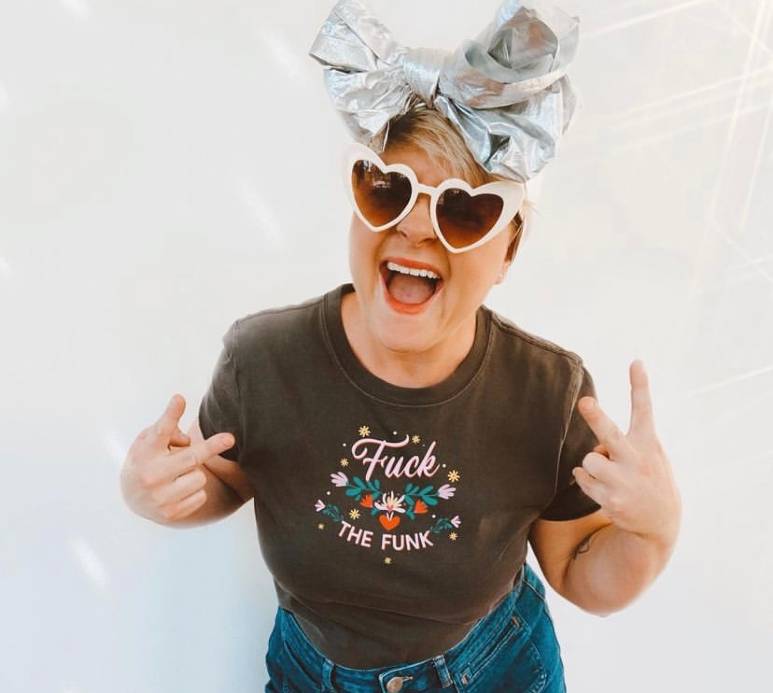 📷 : Confetti Rebels
About the Author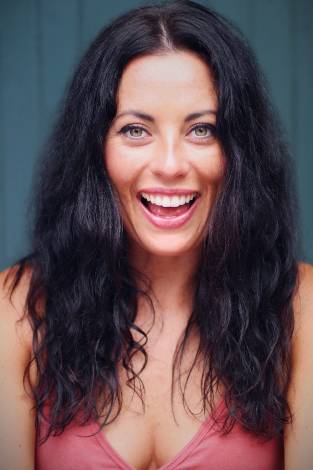 Hi I'm Jodie and I am an ice-cream addict. Other addictions include, and are not limited to, sunshine, music, coffee and the ocean. I'm all about those high vibes and good times, no shoes and salty hair type of life, (really should brush my hair before I form another dreadlock.)
Straight 'outta London, The Magical Land of Oz is now very much home but whenever those gypsy roots call to me, I'm partial to a little exploring.
A modern-day pirate of sorts, (partial to a cheeky rum,) a nineties chick who won't say no to a dance off, especially if it involves slamming to the left or shaking to the right.
When I'm not writing, you can find me torturing taking humans through a Reformer Pilates class, pretending to be another human through the magic of acting or pounding the coastal walks of Sydney, breathing in all that clean air, being all healthy and planning the dog-nap of various pups along the way.