Top 10 Breathtaking Breakfast Items in Brisbane
Meals to make you a morning person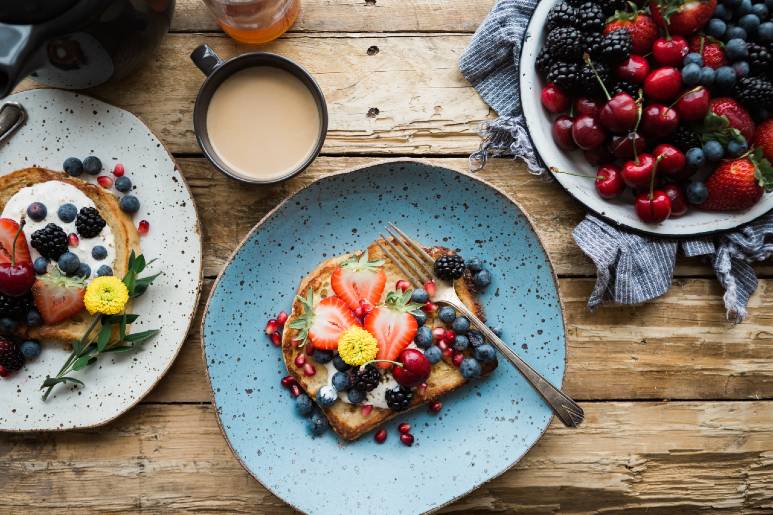 Every Brisbanite loves a good breaky, we won't deny that, but some cafes have just upped the ante. Like, seriously upped. We are here to shine the morning light on these menus, with our list of Top 10 Breathtaking Breakfast Items in Brisbane. In no particular order, of course.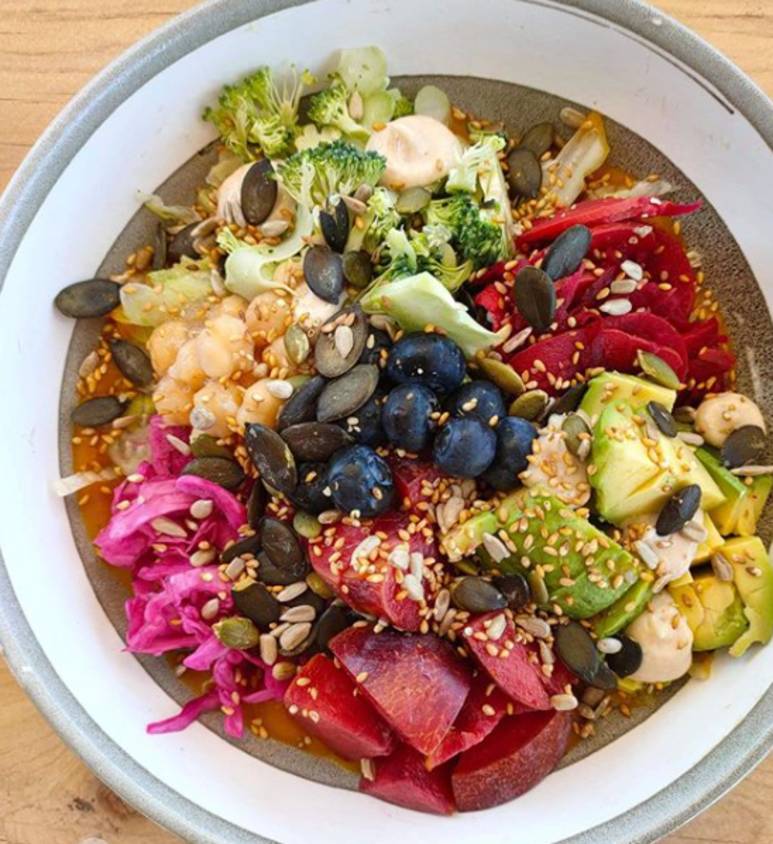 📍 Newmarket
Apart from having the friendliest staff (100000/10 for customer service), Willow and Spoon also specialise in creative and crafty meals. Look at those colours on the Rainbow Bowl! This Newmarket café has so much to offer – look out for the crispy chicken and bacon waffles too!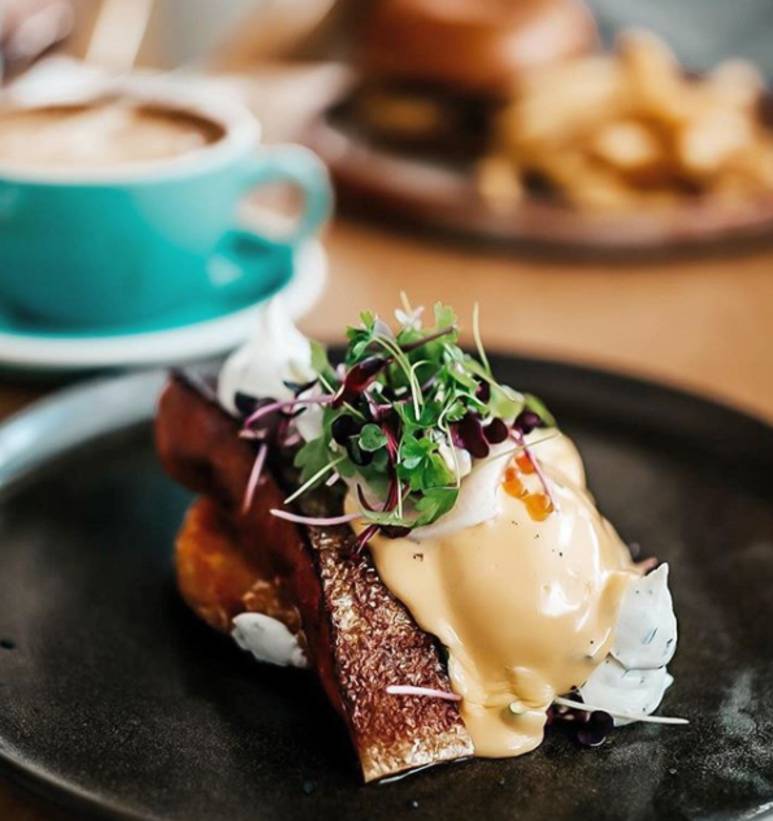 #2 Smoked Salmon Benedict – Morning After
📍 West End
Smoked salmon benedict. Who thought we needed it? And now we have it, we simply cannot get enough. Morning After has done it again; slaying that breakfast game.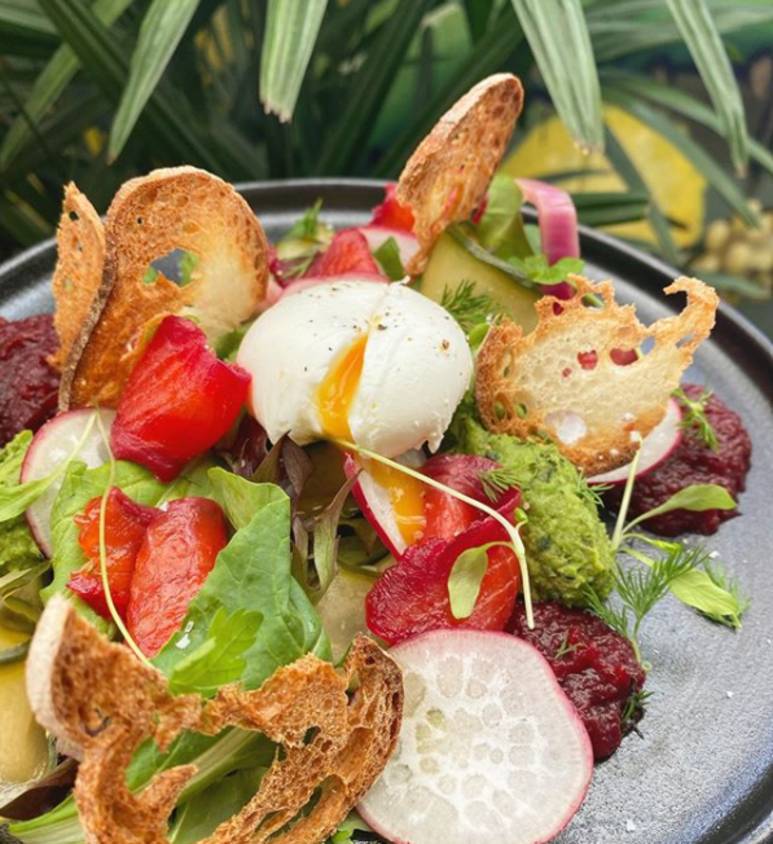 #3 G & T – Pablo
📍 New Farm
Pablo has got some serious game. Aesthetically – brilliant. Taste test – to die for. Cafes that can deliver an instagramable and delicious plate have got my vote, and there's no doubt Pablo succeeds. Check out this G & T!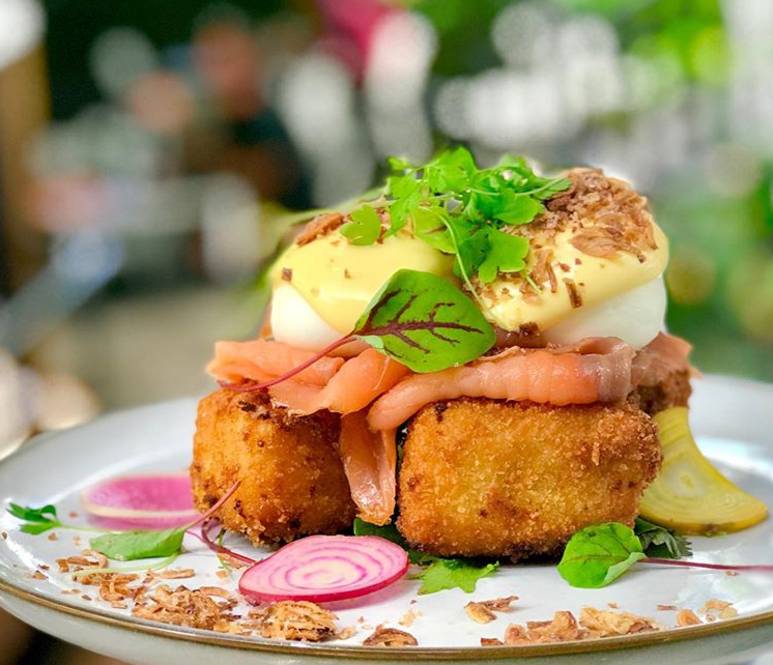 📍 Graceville
Drooling. Putting Mac n Cheese and Benedict in the same sentence has got my heart pumping. Seeing a picture of this heavenly dish has my eyes watering. Tasting it sent me to another dimension. Need I say more?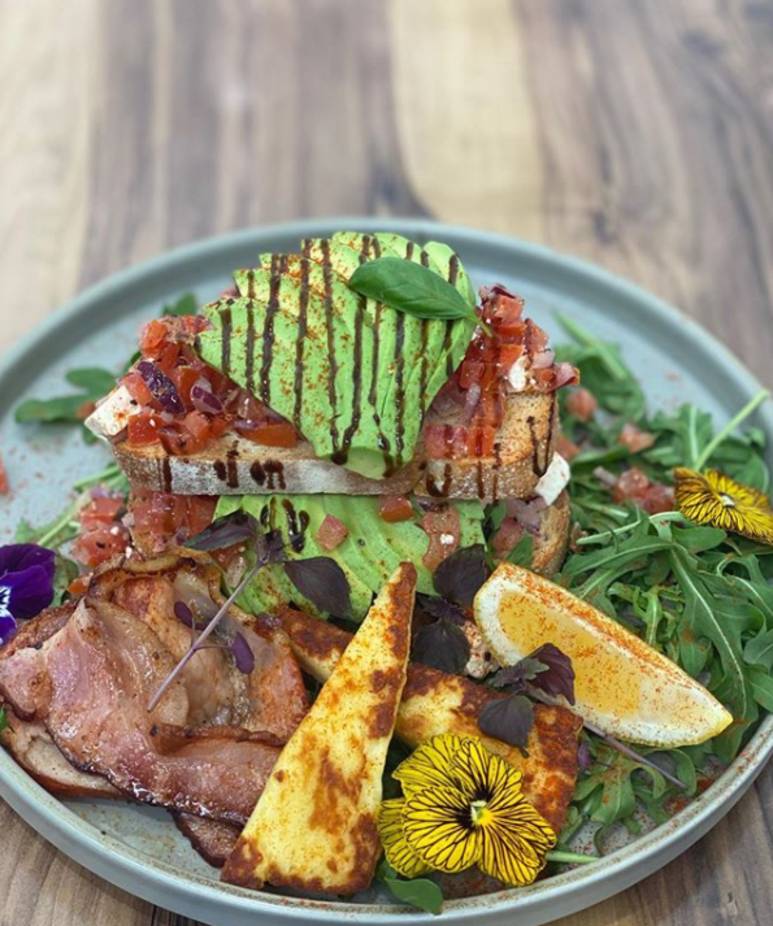 #5 Avo Stack – Andonis
📍 Yeronga and Yerongpilly
Okay, hear me out. Everything (I mean everything) on Andonis' menu is stunning. I wanted to highlight the Avo Stack in particular. Just look at it. That drizzle, those flowers. I'm done.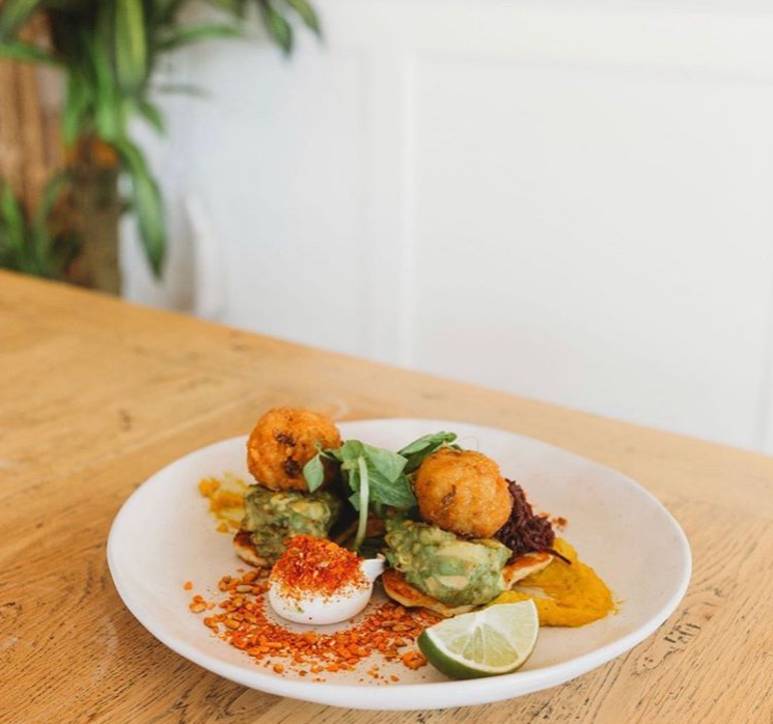 📷: @pawpawcafe
#6 Signature Hash – Paw Paw
📍 Woolloongabba and Balmoral
It's fresh, it's flavourful, it's frivolous, it's Paw Paw's Signature Hash. Beetroot relish, smashed avo, and I'll leva you with this: Turmeric. Hummus.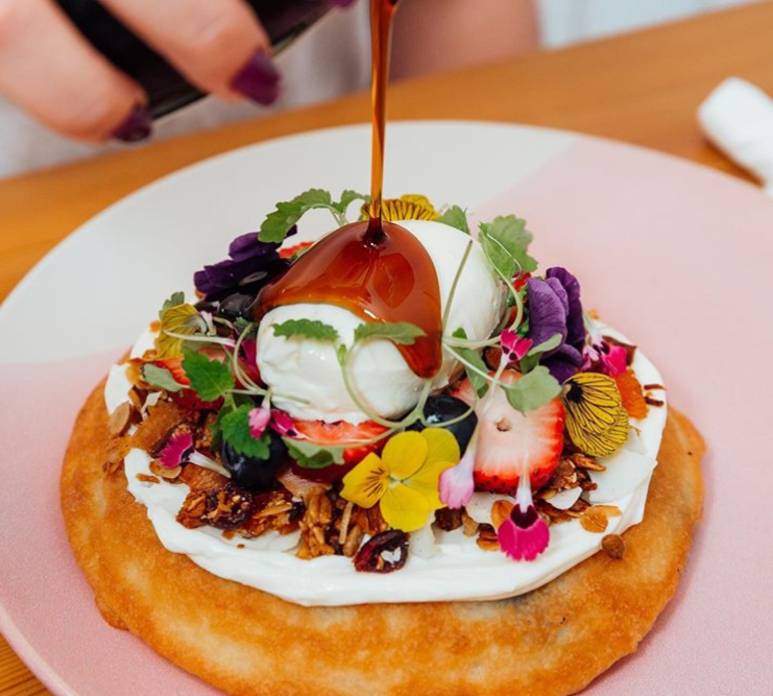 #7 Vegan Blueberry Hotcake – Peach
📍 Auchenflower
Yes, yes, 100000% yes. Not only is this absolute hot cake delicious but it is also vegan. It's a win win. It's also…uh… GORGEOUS.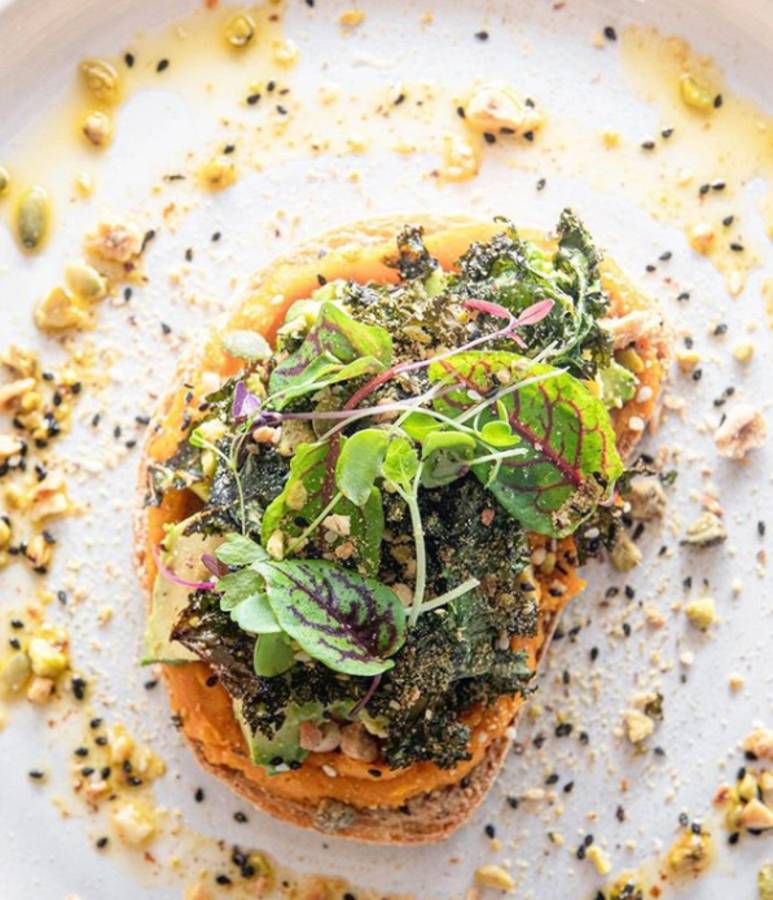 📷: @oneclick_nz
#8 Pumpkin Puree Sourdough – Miss Jones
📍 New Farm
How can a meal simultaneously capture fullness and lightness? This gorgeous slice creates a perfect balance between the two, offering a great start to any day.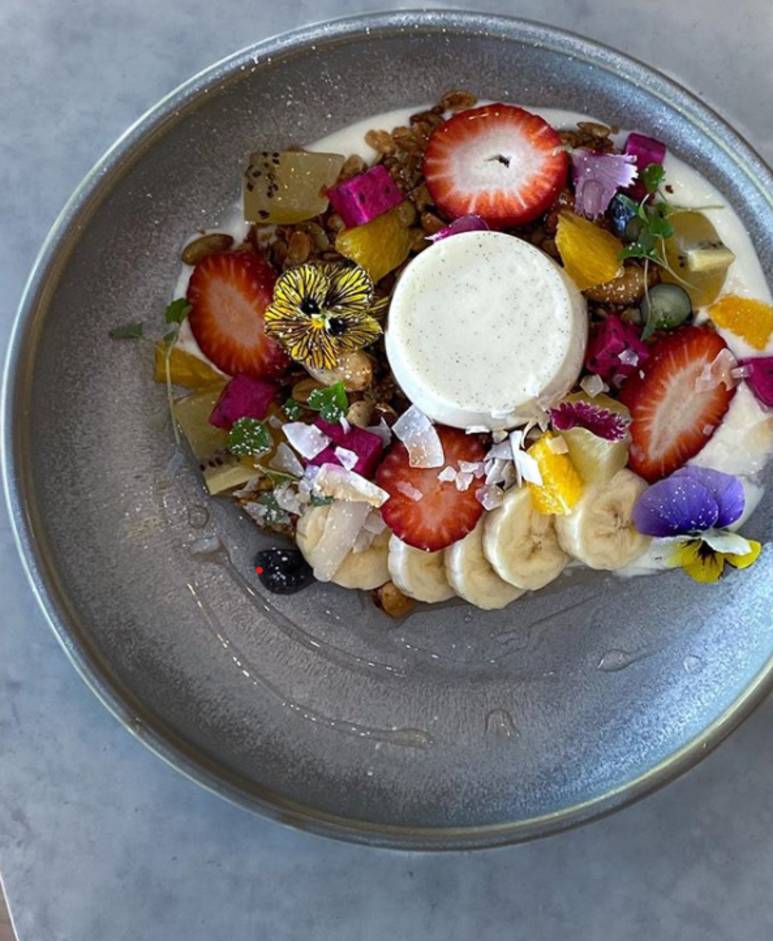 #9 Lychee Panna Cotta – Plentiful
📍 Graceville
Panna Cotta for breakfast? Don't mind if I do! It's refreshing, it's creamy and most importantly, it's lychee.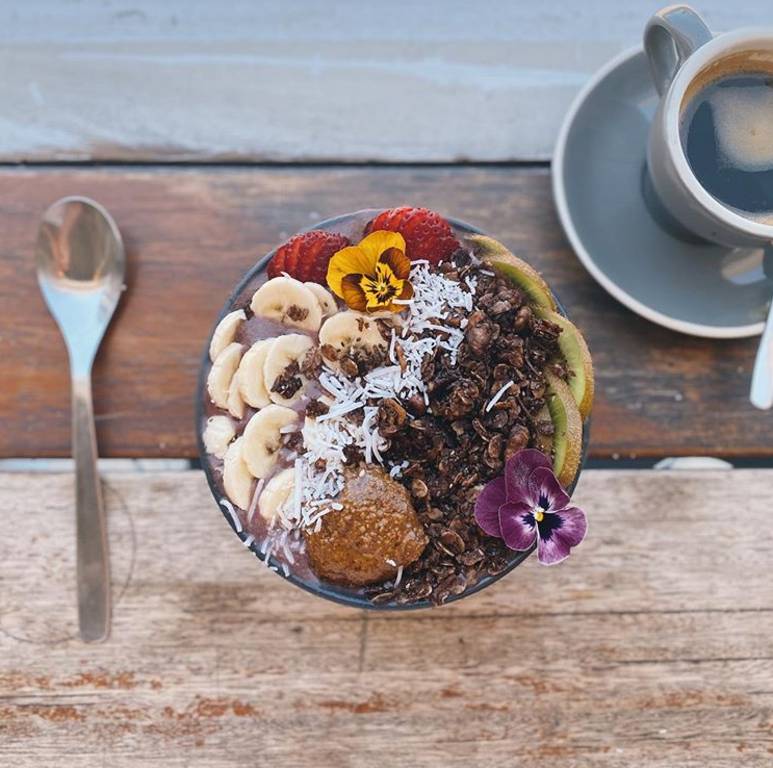 📍 Fortitude Valley
What would a breakfast guide be without the humble acai? Paradise delivers the goods when it comes to anything, especially their fantastic acai.
If these delectable dishes don't make you want to get up at 5:30 am, I don't know what will.