Tryp Hotel | Staycation
Live like a rockstar...
Has you're mother ever proclaimed you treated her house like a hotel? Not to fear, witty remarks like Jimmy Carr won't get you anywhere in life. At least you know there's still a place you can find that rockstar solitude; TRYP.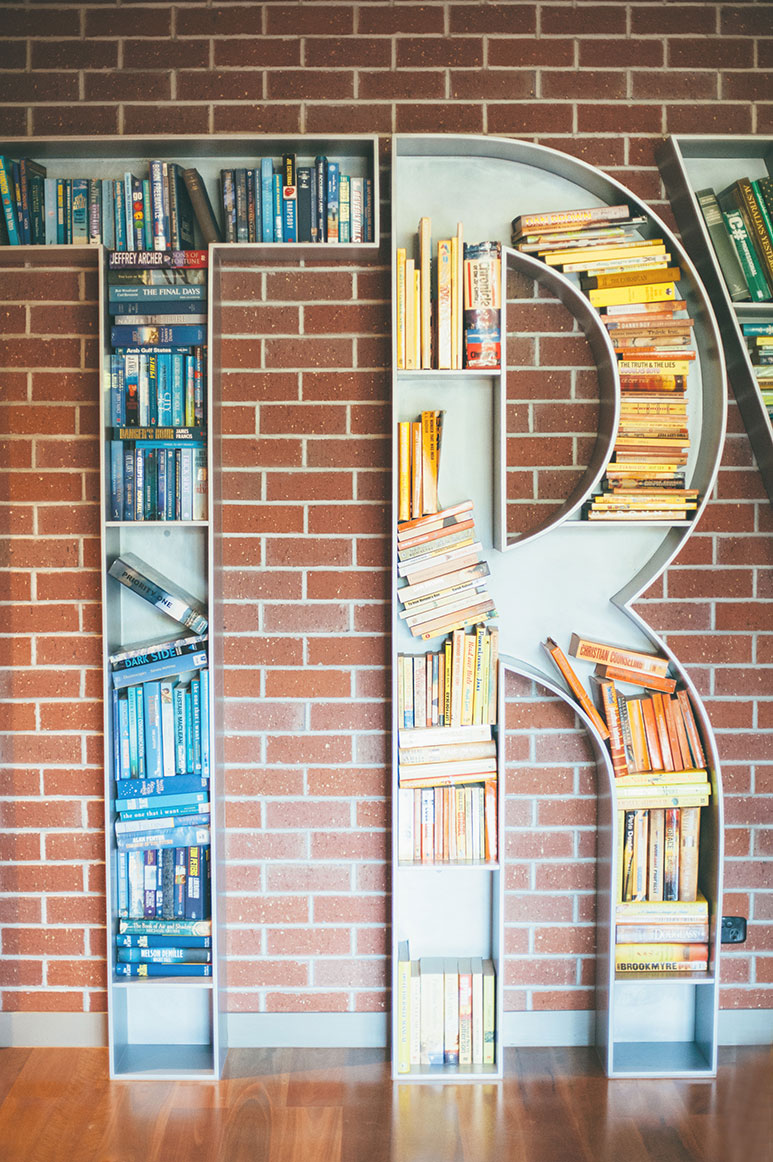 There was a time in history when hotels where meant for trashing and room service was meant for 4am. Waking up past check out, some would find spaghetti bolognese found half slipped down the bathroom door wall. Not to mention, the tiny bar fridge bottles scattered in places even the next four hotel guests wouldn't be likely to find.*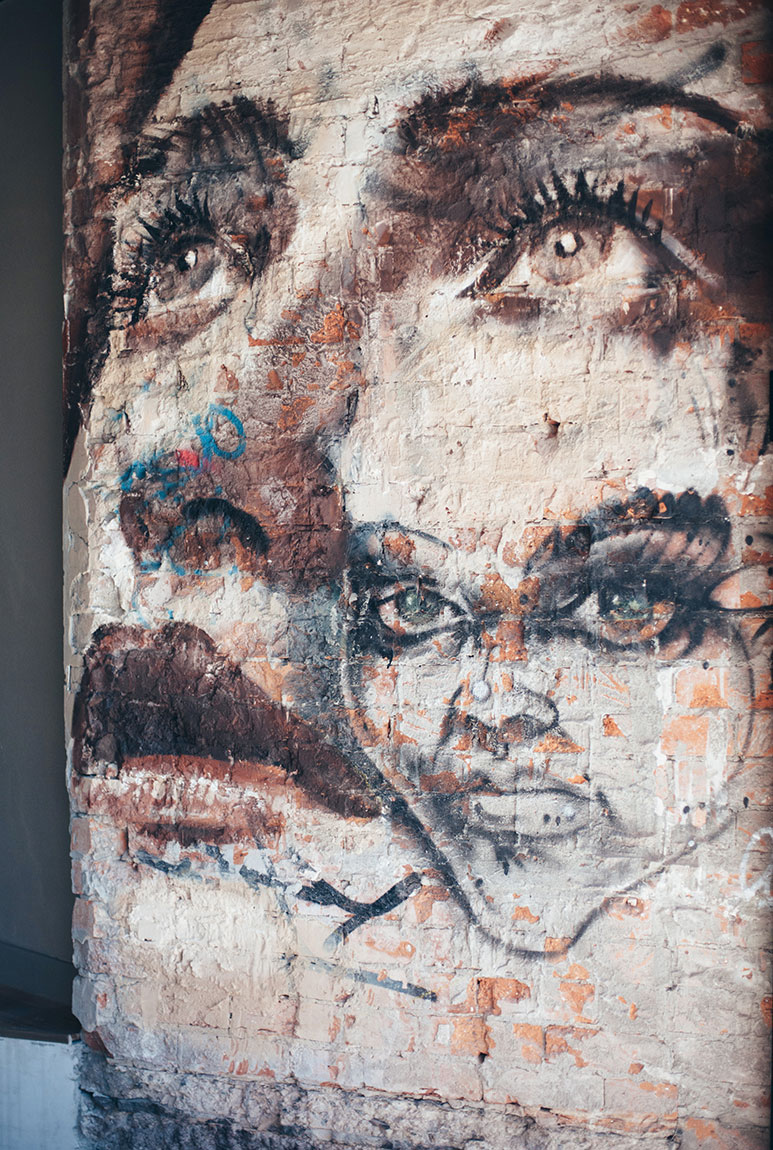 At Tryp Hotel (Fortitude Valley), it's a little bit different and a little bit the same; replace spaghetti with Chur burger and tiny bottles with Yaga and Red bull (a cheeky treat left for you to start your stay with). Thirsty? Ascend to UP, one of the biggest rooftop bars in Brisbane for delicious cocktails, wines, draught beers and tasty seasonal canapés. Another cocktail perhaps?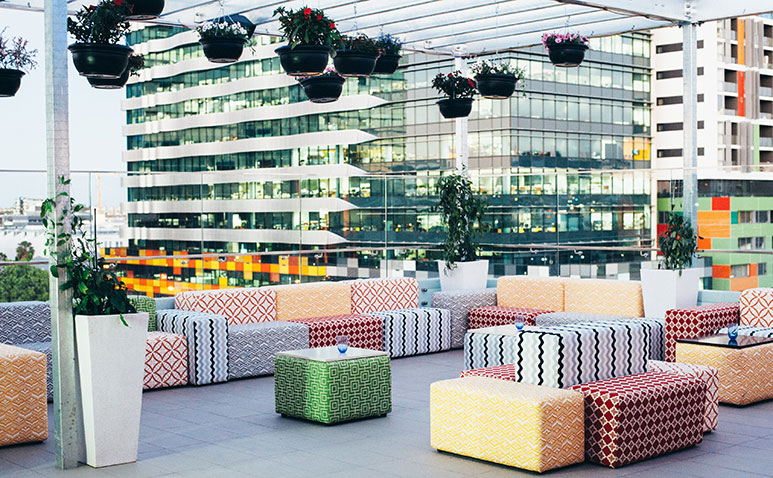 If the location or full list of amenities doesn't impress you, you might like to check your eyesight, the evocative and larger than life artwork surrounding Tryp surely will. The devil literally lives in the details here, from custom hand basins to Zambeli amenities; digesting the experiences will have you craving that distinctive Tryp feel long after you leave.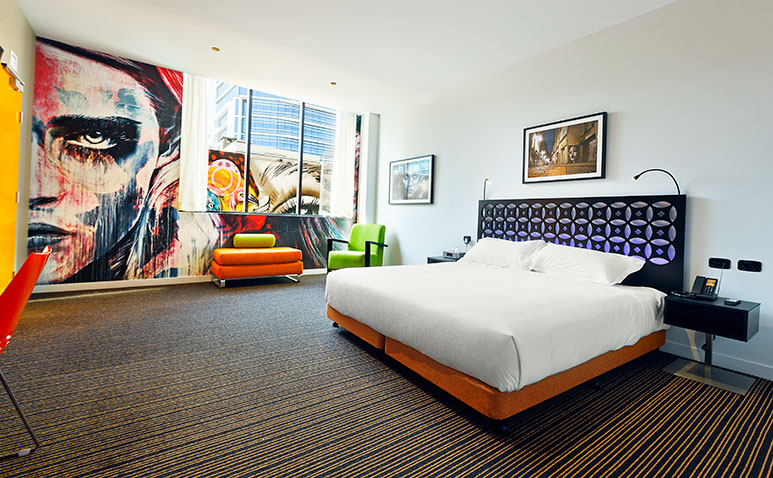 This charismatic boutique hotel will tryp you out with its playful artistic contrasts and stellar location in the heart of Fortitude Valley. With walls dripping with edgy art from world-renowned street artists, pick your unique urban pad and immerse yourself in a range of funky room types ranging from street art queens to courtyard, internal spa rooms and rooms with private balconies and spas.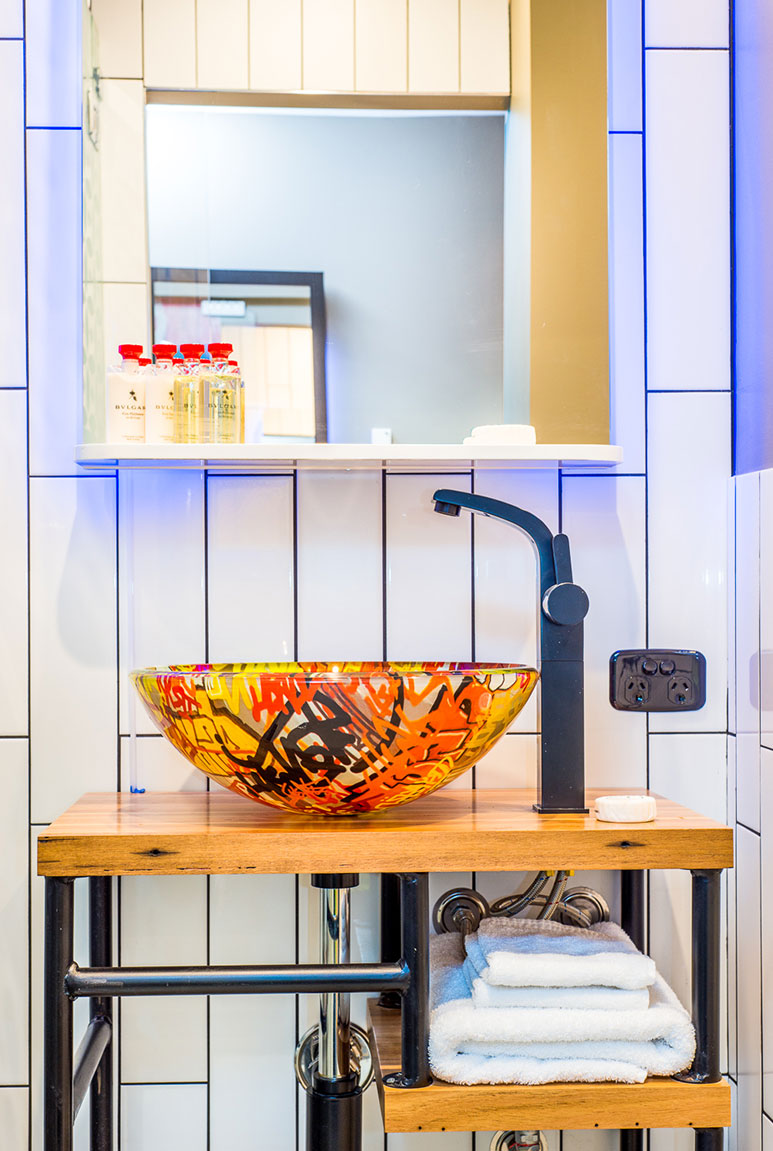 So whether you're a global trotter, holiday hipster, young business type or just getting kicked out of home, Tryp has you covered. Live life like the rockstar you are, and make Tryp your new haunt for work, play and stay. What happens at Tryp stays at Tryp. Let the adventures begin...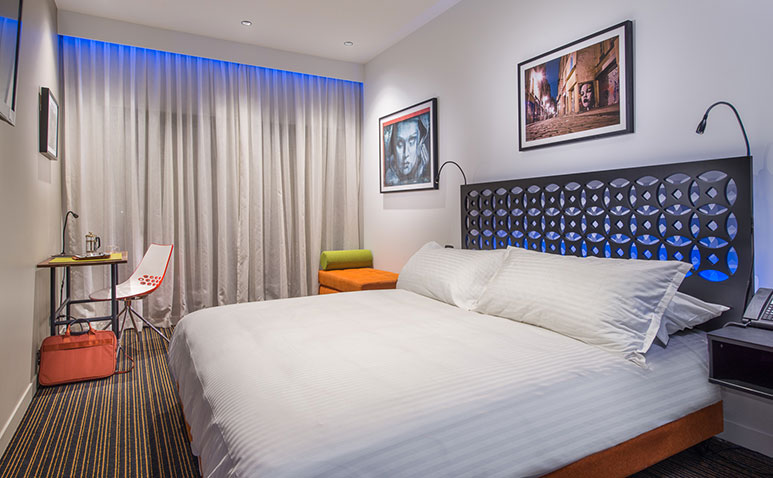 *The Good Guide recommends trashing hotel rooms responsibly. No Russell Crowe's please!
-
Digital ink slung by the awesome Katie McIntyre
Photo's by the very cool Tryp Hotel
Related Articles