The Ultimate Valentine's Day Guide
Love is in the air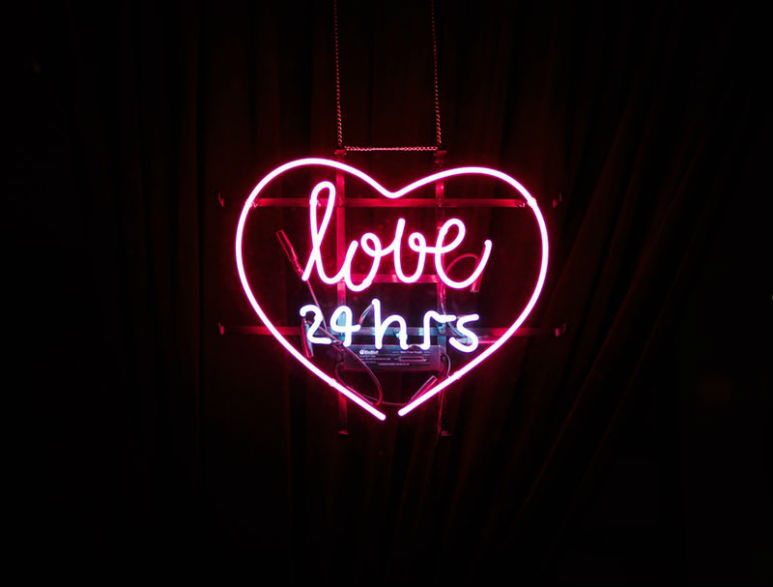 Wondering where to go this Valentine's Day or what to get your special someone? Here at The Good Guide, we have curated the ultimate Valentine's Day guide FOR 2019 to ensure that you and your Valentine have a fabulous V Day whatever your style may be. Here is the best of the best, which will be sure to impress!
DRESS TO IMPRESS...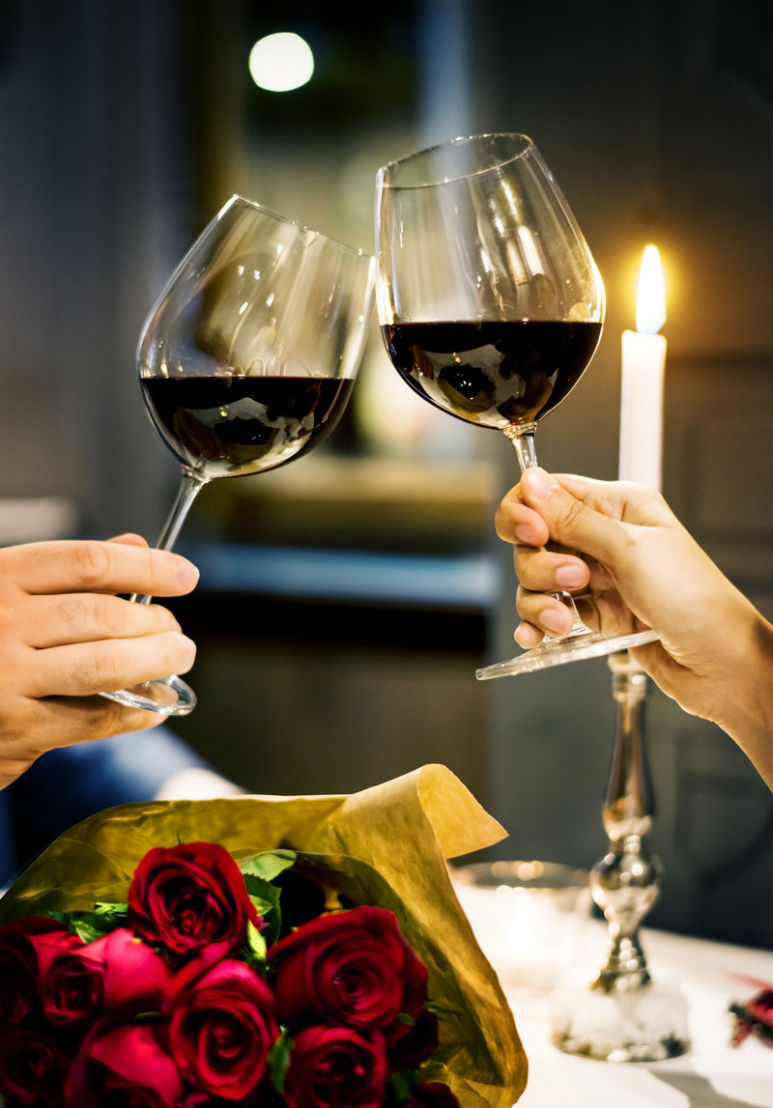 Sip on a fine wine (or cocktail), and savour the flavour this Valentine's Day at Walter's Steakhouse. From fresh oysters to their famous steaks, Walter's will provide you with an experience like no other that will have you and your Valentine wanting more.
Enjoy Brisbane's best river views this Valentine's Day with a unique shared dining experience like no other. Focusing on local and seasonal produce in a relaxed but indulgent setting with an elaborate menu to die for... Patina is the perfect place to impress your better half this Valentine's Day.
Providing a variety of world-class steak cuts, this premium steakhouse ensures a memorable culinary experience with its intimate and relaxed dining atmosphere, perfect for your Valentine's Day this year with that special someone.
There's romance in the air at Six Acres Restaurant this Valentine's Day! For only $79.00 per person, you will receive a glass of sparkling on arrival, a 3-course dinner, and a rose to take home! Set in Brisbane's new lively King Street precinct, this Valentine's Day Dinner will be a fun, delicious evening!
Nostimo invites you and your special someone to enjoy delicious Greek cuisine with a generous helping of exceptional Greek Hospitality this Valentine's Day. Who doesn't love a bit of Greek Hospitality?
You've stolen a pizza my heart! If a place to indulge in "the good life" this Valentine's Day sounds like a place you want to be, Persone is where it's at in the new Brisbane Quarter. With a modern take on traditional Italian recipes, Persone will have you and your date screaming "TE AMO" by the end of the meal.
You will be spoilt for choice in this foodie precinct with a buffet of options for all your discerning tastes this Valentine's Day. However the piece de resistance for V Day in King Street is Montrachet. One of Brisbane's most desirable restaurants is the perfect setting for your Valentine's Day.
Be treated to an indulgent night at Donna Chang's very first Valentine's Day. The pastel tones, two story high ceiling and grand chandeliers create the perfect setting for a romantic dinner to celebrate the international day of love and friendship. Indulge in 4 delicious courses, sure to tantalise your tastebuds for $98 per person, with the option to add signature matched wines for $40 per person. 2 sittings available at 6pm and 8pm.
A MORE CASUAL AFFAIR...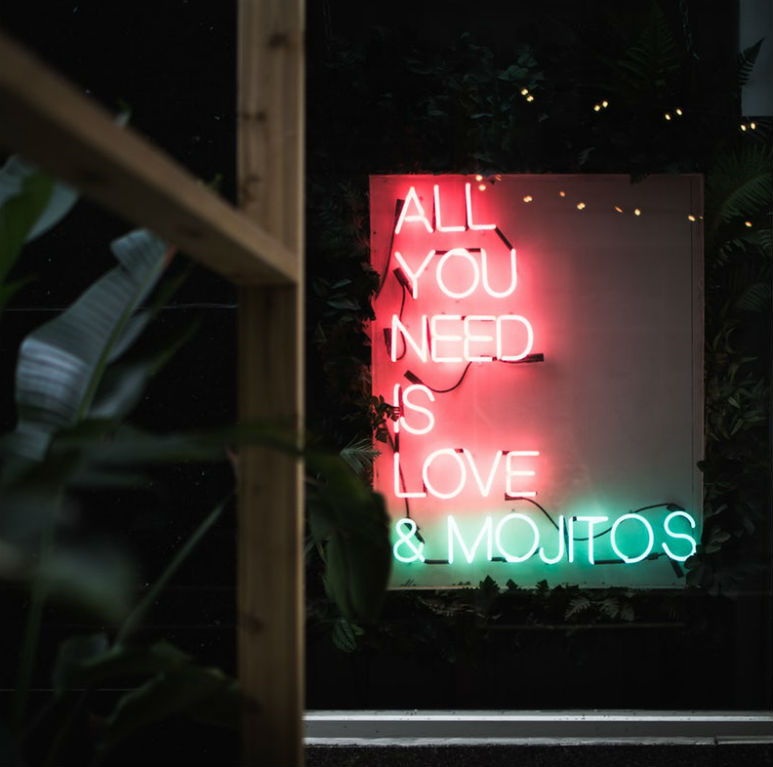 Looking for something different to do this Valentine's Day? Why not go on a winery and tastings tour around Sirromet Wines before indulging in one of their three onsite restaurants... You can never go wrong with fine wine and good food!
Think rich mahogany, dim lighting, leather seated booths and over 350 shades of whiskey. This slick AF vintage lounge bar will put the sexy back into your Valentine's Day plans. This is the perfect destination those looking to give their date a fine tailored drinking experience.
Great food, a relaxed chilled out sexy vibe, and interesting drinks... what more could you want this Valentine's Day? Along with some of the best cocktails in Brisbane, Canvas Club's kitchen delivers mouth watering Spanish tapas that will have you and your date drooling!
Arguably one of Brisbane's best jazz bars... yes this place jazz'tastic! Why not jazz things up a bit this V Day and head to Doo-Bop Jazz Bar for some live music and dancing while you enjoy some drinks and a bit to eat!
Intimate theatres showcasing all the latest films with the comfiest chairs in town, Blueroom Cinebar will have you and your Valentine kicking back sipping on a G&T and indulging in delicious food right from the comfort of your seat this Valentines Day.
Feel like doing something other than the standard dinner and drinks this Valentine's Day? Why not head down to the Queensland Theatre and see a show for V Day or even better yet, if you know your Valentine loves the theatre you could gift them a season pass! #winwin
TREAT YOURSELF...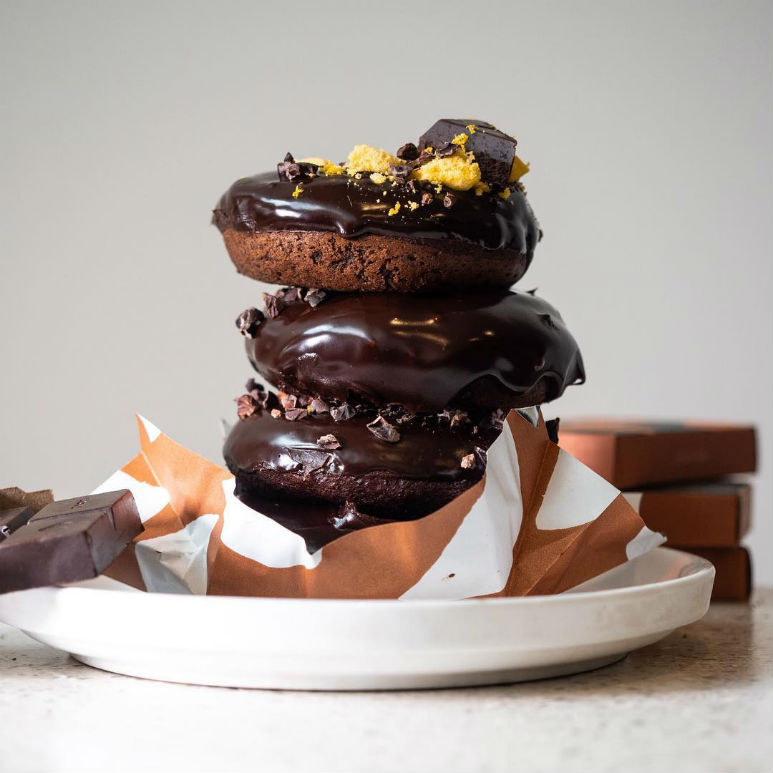 NoDo are a whole lot more than just delicious donuts. Treat your valentine to a delectable, wholesome and gluten-free treat without having to compromise on taste or texture or the feeling of guilt afterwards. #winning
If your special someone has a sweet tooth then Cake & Bake is the perfect treat for them this Valentine's Day! From sweets, treats, cakes & slices or even a custom made cake, the Queen of baked goods, Jocelyn Hancock will look after your every need.
IT'S THE THOUGHT THAT COUNTS...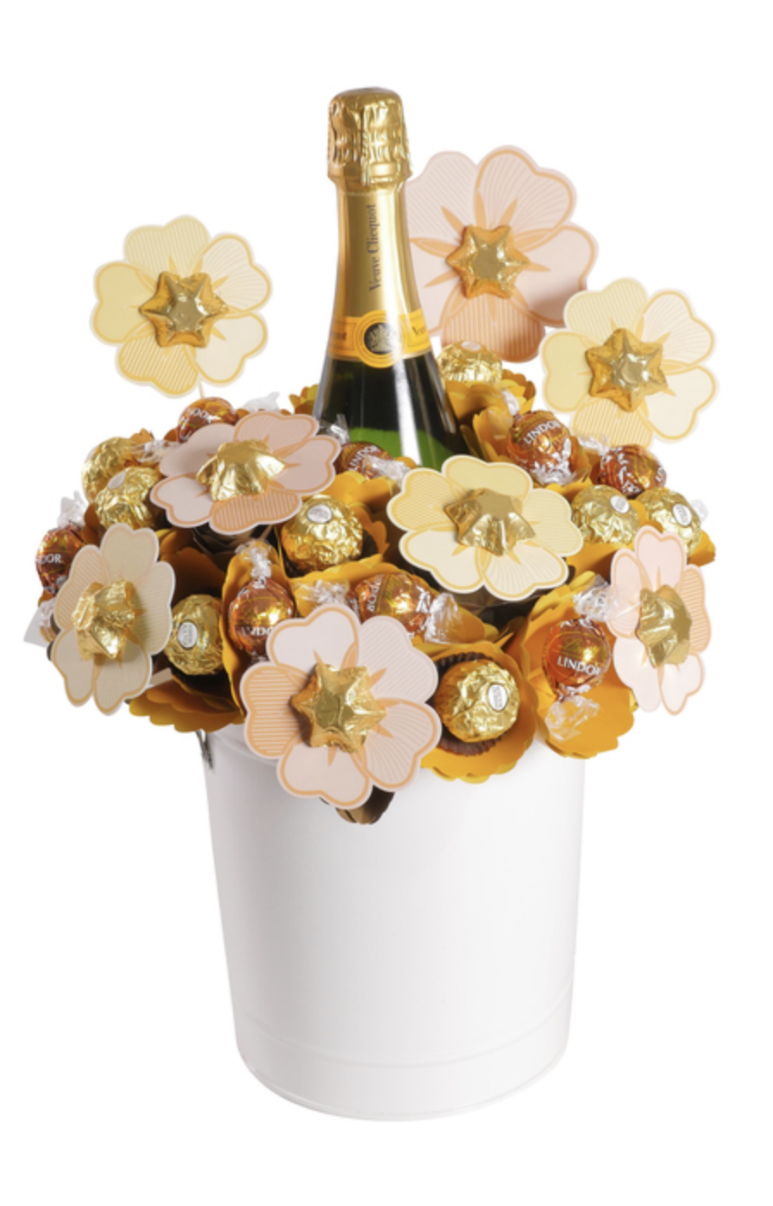 If there's one thing we love more than champagne and chocolate it's that loved up feeling. That butterflies in your tummy, weak at the knees, mumbled words – good old fashioned L.O.V.E. Treat that special someone with a gift that'll leave a lasting impression (long after the champagne and chocolates are gone!). They'll love it. You'll love it. Everyone is a winner!
Let your partner know how much they mean this Valentine's Day with Brewquets awesome range of beer bouquets (hence the name). Guaranteed to make any heart swell with pride.
Looking for that perfect bouquet of flowers for that someone special in your life, to let them know just how much they mean to you this Valentine's Day... Look no further because Lillipollen is the master in curating beautiful bouquets that speak for themselves.
Are red roses a bit too cliche for you? Why not treat your Valentine to a beautiful and sassy custom made pot from Arc & Family and plant that will outlive everyone else's Valentines day flowers.
NOTHING TASTES AS GOOD AS BEAUTY FEELS...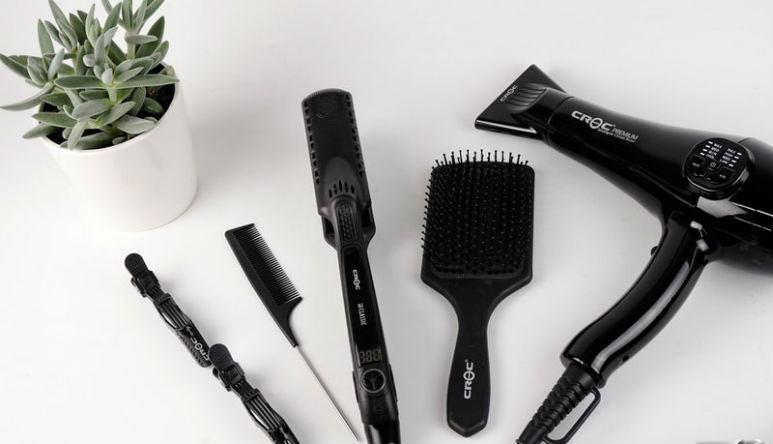 The glossy pink door hints at the glamour that awaits you at this chic Teneriffe 'one-stop-shop' boutique. Treat your Valentine to an unforgettable experience at White Gold Boutique this V Day to get you sone serious brownie points.
Give the gift long lashes and impeccable brows. Blow your valentine away with a gift voucher for any beauty service at this luxurious beauty bar. Be sure to include a few extra $$ so she (or he) can take full advantage of the champagne and gin bar.
SOMETHING SPECIAL FOR YOUR SPECIAL SOMEONE...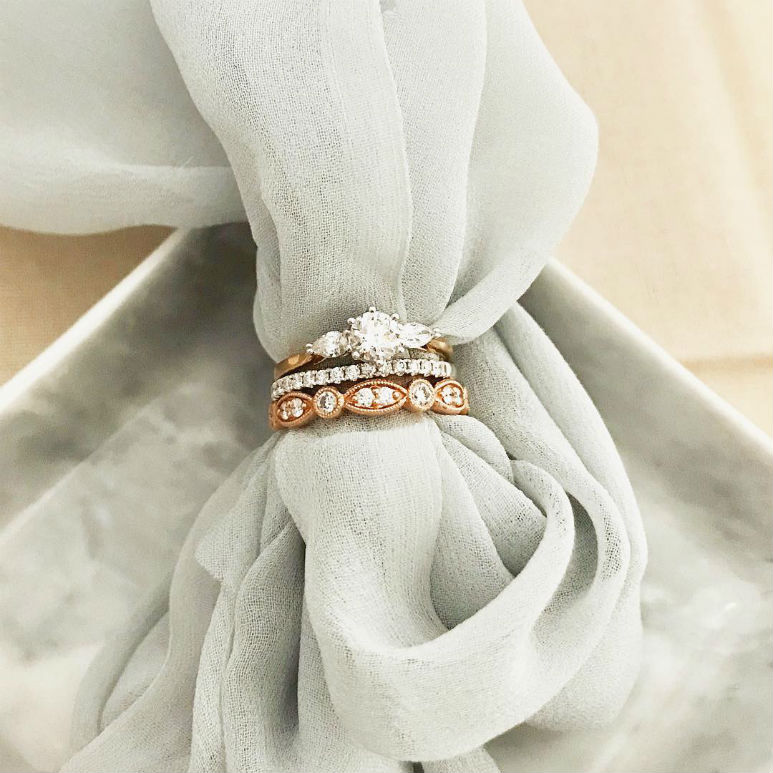 Want to let your Valentine know that they are one in a million? What better way to do that than by treating your special someone to a one-off piece of jewellery from Lunnah Dunn.
The perfect Valentine's Day gift for him and her. Hand crafted designer hide handbags/manbags for the woman (and man) who lacks pretension, exudes sincerity and searches for truth and beauty in everything.
Born out of a dream to create fun, retro and boho inspired jewellery and accessories, if you are looking for a gift that is fun and quirky, Birdee & Star is the place for you.
Looking for a unique treasure to gift your special someone this Valentine's Day? There is no better place than Camp Hill Antique Centre to look for a beautiful antique for your Valentine to have them feeling extra special.
About the Author

Ashleigh is fun, flirty and on her way to thirty. You can win her over with booze, food & good vibes. When she's not out and about, you can almost always find her curled up on the couch, with Maltesers and popcorn in hand, re-watching friends for the 99th time. How you doin'?