Vegan's Guide To Brisbane
Top 7 VG Restaurants
Sick of skimming the restaurant menu for the 'vg' symbol? On the hunt for something new and heathy? These top seven vegan restaurants in Brisbane are sure to find a place on your must-eat list.
Breakfast
If your regular smashed avo breakfast option has lost its appeal why not check out Charlie's Raw Squeeze for a variety of breakfast options and raw treats. This 100% Vegan restaurant attracts vegans and carnivores alike, where popular menu items like acai bowls, fresh juices and smoothies continue to attract a crowd. Whether you're on the hunt for new snacks for the kids or wanting a quiet place to unwind, Charlie's delivers a great pit stop for your busy schedules. With cafés scattered throughout Brisbane suburbia you're never too far from a tasty raw snack.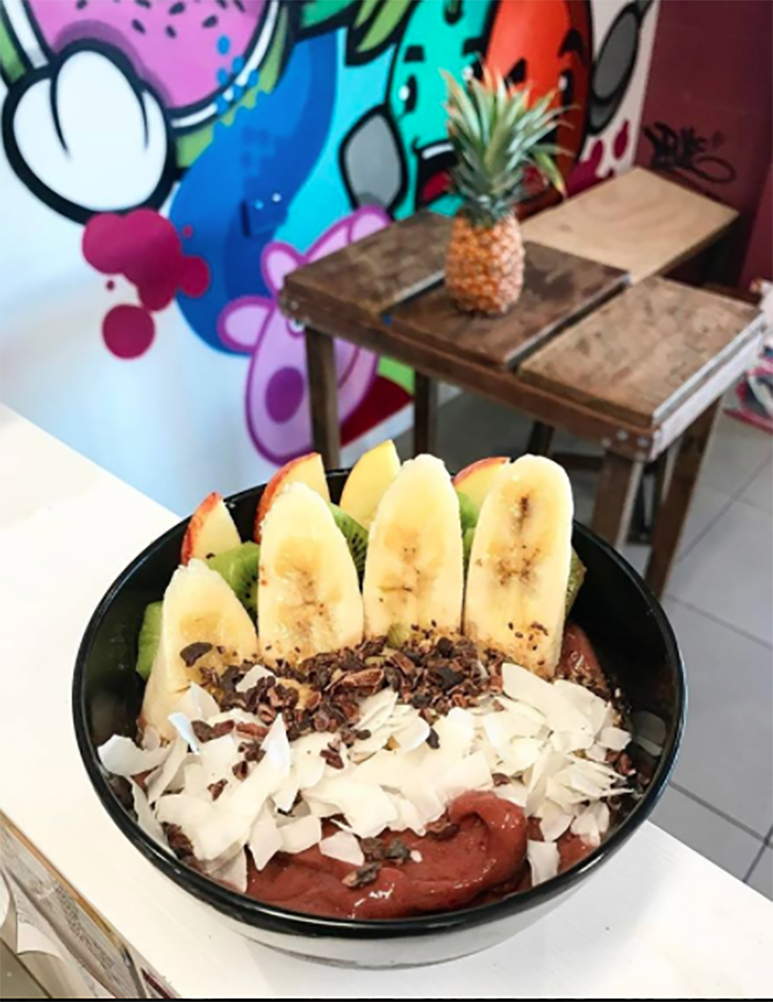 Another great unique and Instagram worthy breakfast option is the Pawpaw café, in Woolloongabba. This café offers customers a range of options catering for all dietary requirements. Their breakfast menu boasts a variety of delicious vegan options such as, the crowd favourite, poached pear waffles or Israeli avocado toast. The Pawpaw café's aesthetic interior gives a minimalist atmosphere and is an enjoyable meeting place for friends, family and colleagues.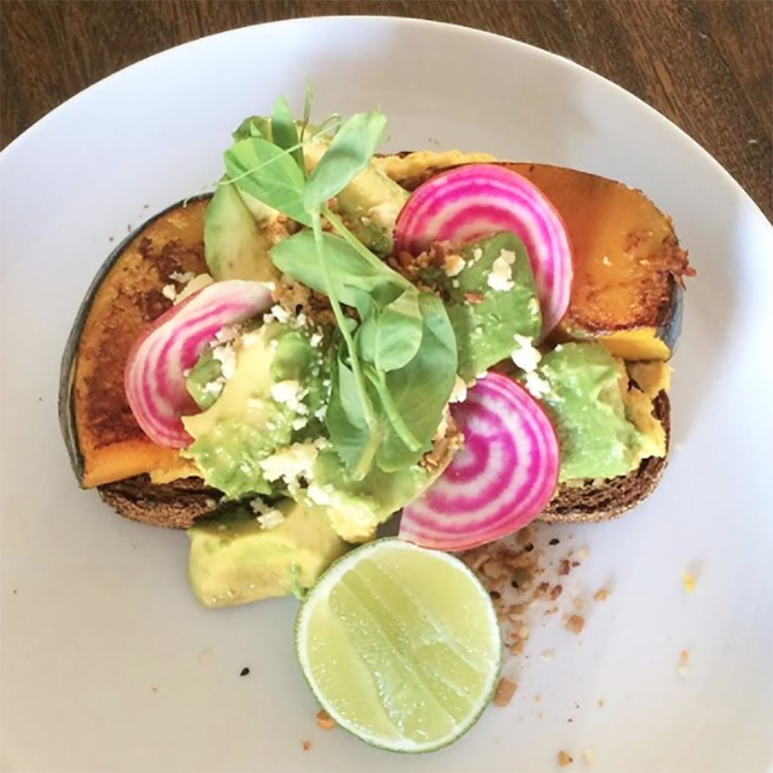 Lunch
If you're in the mood for something unhealthy but don't want the guilt that comes with it, The Green Edge café is your best bet. This family owned business attracts a range of customers looking to get their hands on meals they forgot they loved. 100% vegan bacon double cheese burgers or creamy mushroom and leak risotto are just some of the options that this café has to offer. The friendly staff welcome all customers looking to unleash their tastebuds on some of their irresistible menu options. Offering service for breakfast, lunch and dinner this café also doubles as a vegan health store stocking a range of products promoting sustainable living for yourself, your home and your furry loved ones. In Winter, try the fresh soups...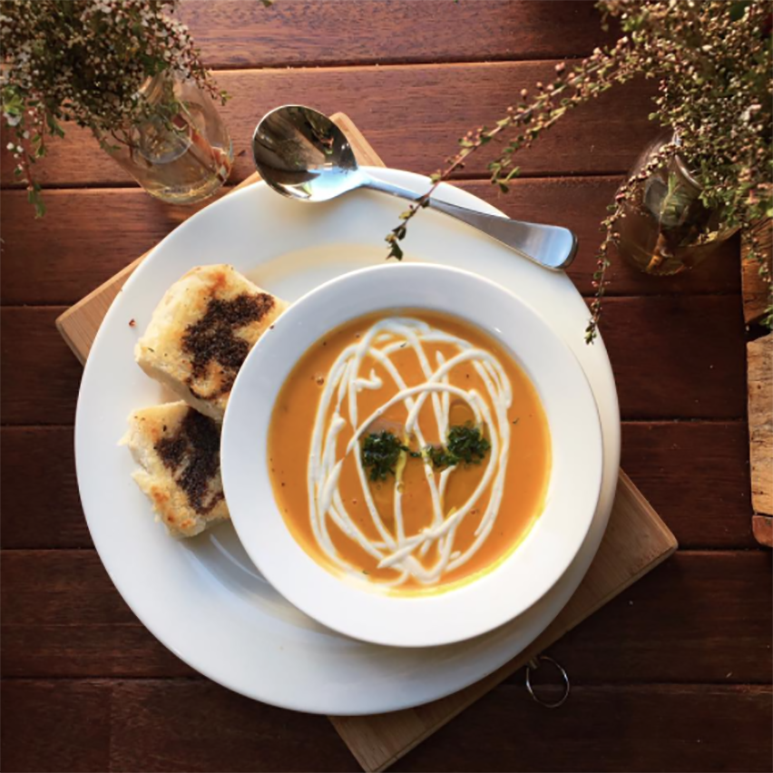 If you're sick of the standard veggie pattie, lettuce and onion combo MooFree Burgers might be your saving grace. From Monday to Sunday Moofree burgers opens their doors, offering high quality and creative sudo-meat burgers and chips. Known for their great customer service and inviting environment MooFree Burgers gives customers Five Guys-esc Burger vibes minus the animal products. Food is generally quick to arrive, making it a perfect option for anytime of the day, including your daily coffee break lunch run. With a permanent restaurant located in Northlakes and roaming food trucks, Moofree burgers should be coming to a location near you soon!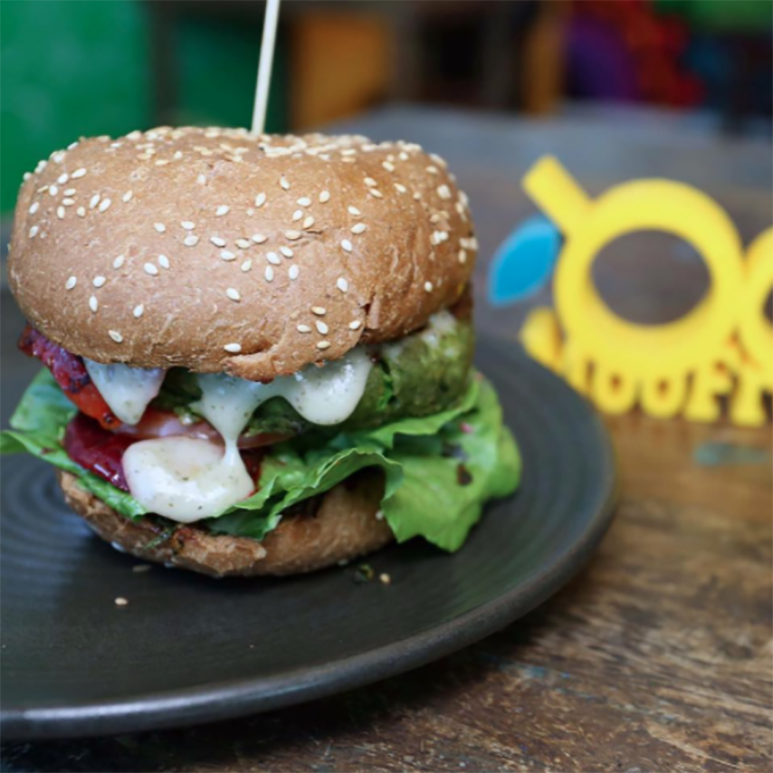 Dinner
If you're craving oriental cuisine that strays from your standard boiled tofu and rice, a concealed restaurant off Logan road may be worth your time. Su Life offers a novel, yet, appetising alternative for vegan meals serving mock meats and seafood, straying from traditional oriental Brisbane restaurants. Su Life brings a refreshing atmosphere to oriental restaurants with counter ordering and self-service. A wide array of menu items such as mock spicy crispy chicken, various hot pots and veggie steak curries makes it easy to fulfil any cravings.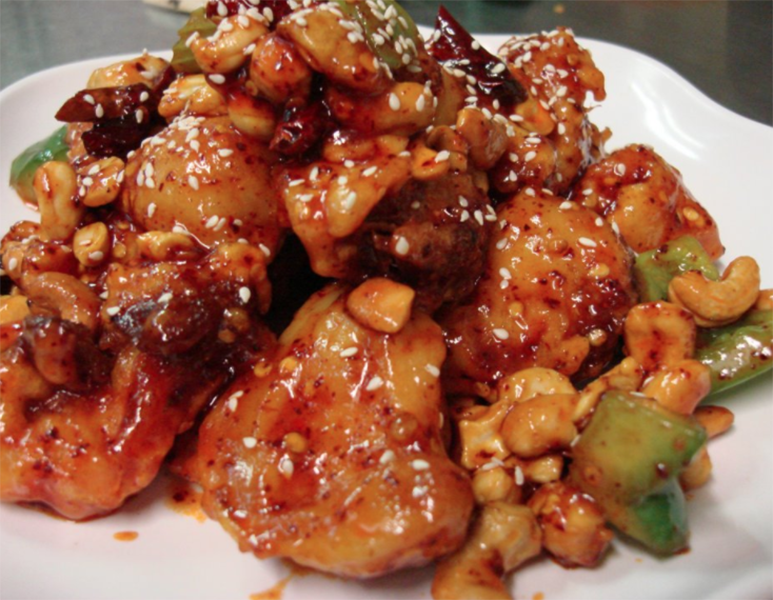 Recently relocated to the Indooroopilly area, 7 Hills Indian provides authentic meatless dishes from all regions of India. The menu clearly indicates vegan options and the staff are more than happy to accommodate other dietary requirements. Vegan dosa's and spicy vindaloo are some of the personal highlights of the menu. Next time you're on a quest for a delicious Indian meal, look past the dated exterior as you won't regret the journey to this restaurant.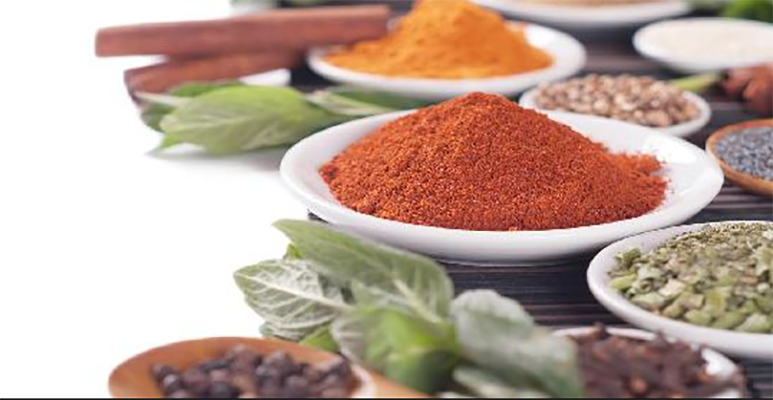 Treat Yourself
Looking for a treat to finish off your week? How about heading to Nodo Donuts in Newstead where their menu is full of vegan and vegetarian options. Nodo is well known for their raw doughnuts and extensive coffee and drinks menu known to satisfy cravings. So, if you're in need of a wake-me-up as you head into the weekend grab an impresso natural shake and raw rocky rose donut which will surely do the trick.
So, whether you're looking for your next vegan meal or if you're on the hunt for some healthy alternatives these top seven vegan and vegetarian restaurants in Brisbane are sure to be home to some of your new favourites.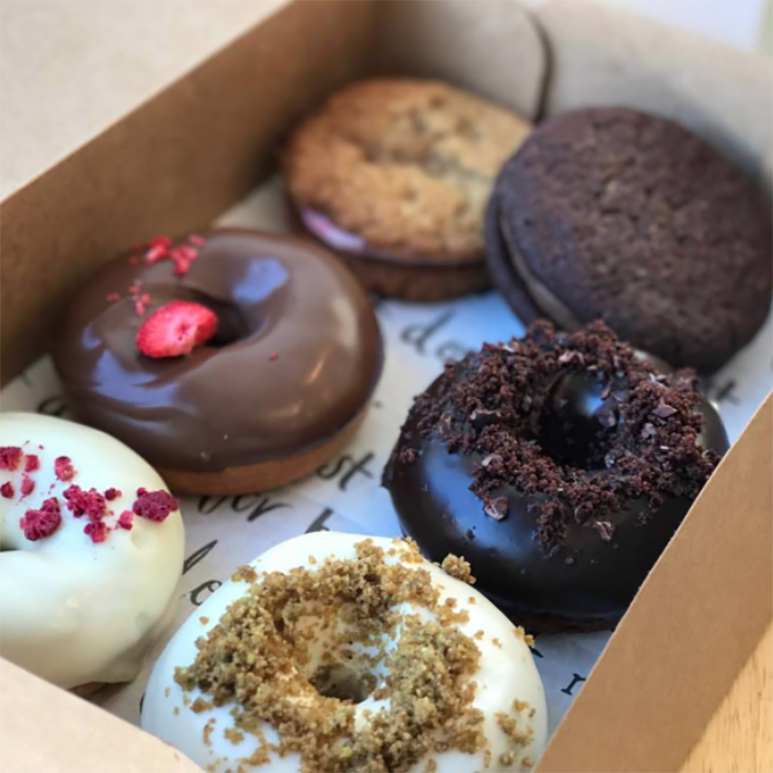 About the Author
Jess Robertson, a self-proclaimed coffee snob, fitness junkie and tasty food activist has a hunger for adventure and travel, but can appreciate a good Netflix and sleep session. With a passion for equality for all living beings she aims to be the best version of herself, all the while indulging on what life has to offer. As she enters her final stages of her Marketing, PR and Journalism degree, she often finds herself in coffee shops spending unnecessary amounts of money on avo toast, all in the hopes of finding Brisbane's best coffee spot.