WAVES FOR DAYS: 8 SWELL SURFING SPOTS ON THE GOLD COAST AND SUNSHINE COAST
You can't buy happiness, but you can buy a surfboard, and that's pretty close.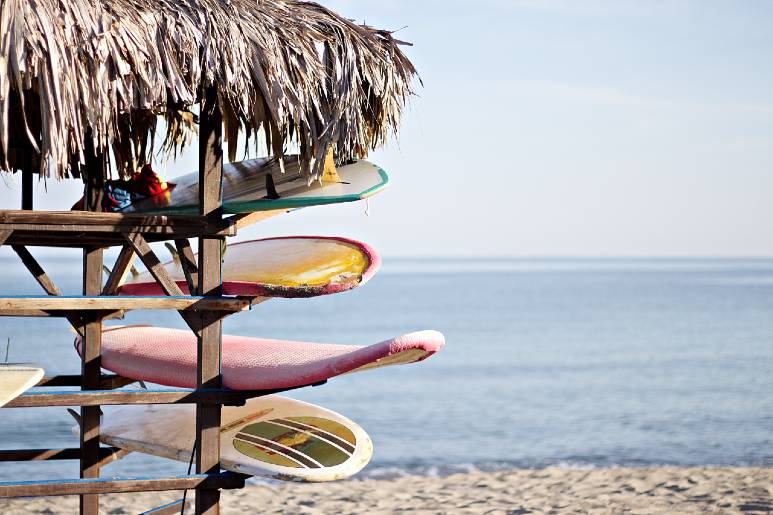 Picture this, you've just bought a brand-new surfboard, lathered it up in wax and covered yourself with an incredible amount of sunscreen. You've zipped up your wetsuit and you're ready to go catch a wave. But where? There are so many options! It's hard to know where to start. Luckily for you, we've uncovered the best surfing spots right on your doorstep at the Gold Coast and the Sunshine Coast so dive in and you'll be upright and cruising in no time. Gnarly dude!
GOLD COAST
We all love the Gold Coast. From its bougee locals and fantastic night life to its pristine coastline and smashing waves. The Goldie is a powerhouse for big waves and surf swell and is home to some of the world's best surfing champs. So, it's a no brainer that you have to surf here no matter what your level. Here's some of our favourite spots!
South Stradbroke Island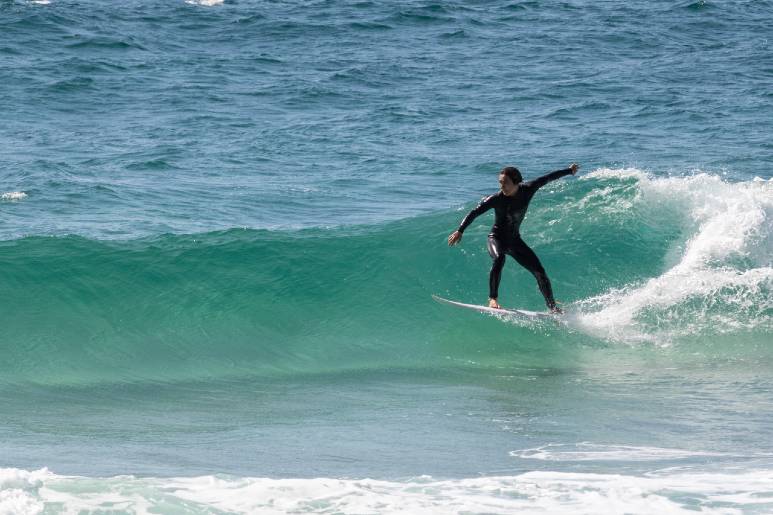 📷 Barbara Rezende
Sitting 200 metres from the Spit, this remarkable man-made is every surfer's dream and one of the most beloved destinations on the Gold Coast. A hop skip or a water taxi across the channel from Southport or Runaway Bay, you'll find an exposed beach full to the brim with veteran surfers and the occasional brave newbie. Sand pumping from Broadwater has pushed South Straddie to the top of every surfer's favourite spot as it draws powerful swells just metres away from the beach, ensuring for one hell of a ride.
Burleigh Point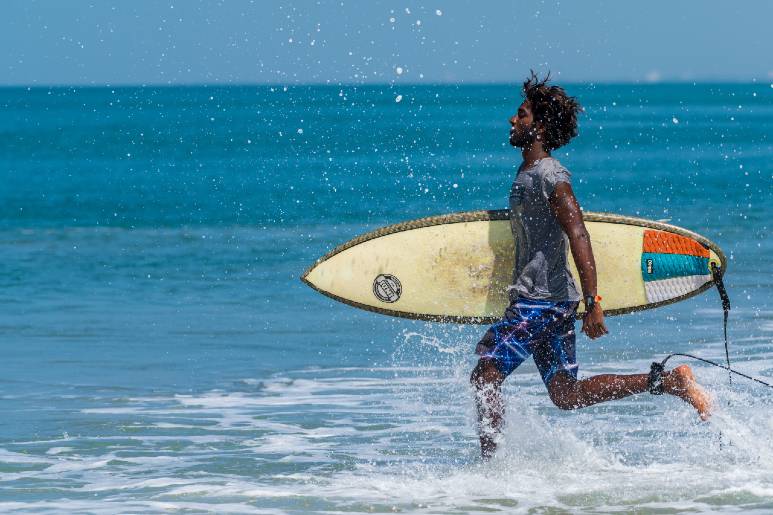 📷 Parthiban V
Suit up, take the leap and jump straight from the rocks into the surf at Burleigh Point. This massive sandy stretch is home to some of the most spectacular waves in the world and has provided the ideal testing ground for generations of pro surfers. Definitely not for the faint hearted, Burleigh is famous for its rocky terrain, giant swells and adrenaline pumping barrel rides. If the waves are too tough here, it's ok just remember, when in doubt, surf it out.
Snapper Rocks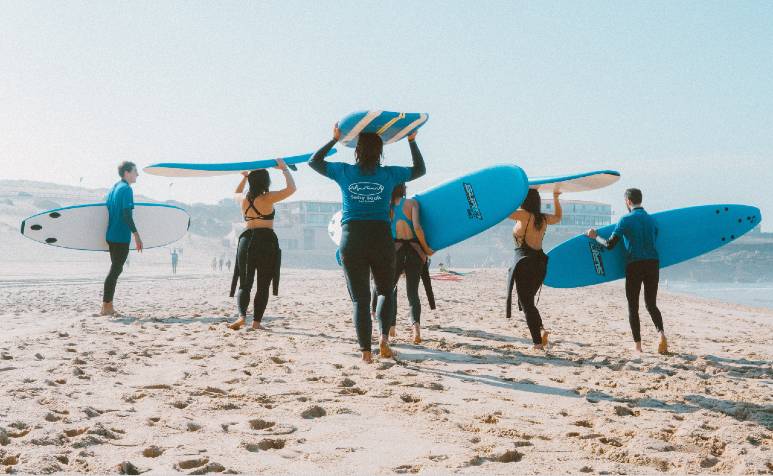 📷 Elle Hughes
Good vibes happen in the tides. Starting off in the South of the Gold Coast, Snapper Rocks is the perfect spot to ride some point breaks. Known affectionately by the locals as the Superbank, Snapper Rocks attracts crowds of surfers from all over the country including competitors of the Corona Open World championships. Ride along the 2-kilometre-long legendary waves and become part of the history of the most consistent breaks in Queensland.
Surfers Paradise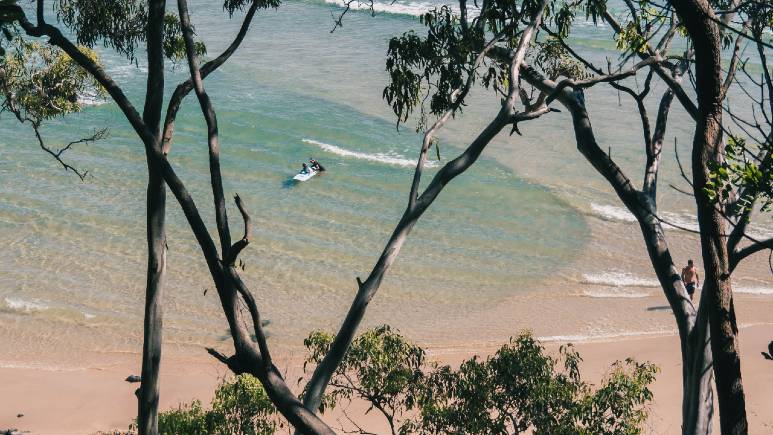 📷 Gian Porsius
As the name suggests, Surfer's Paradise isn't short of a wave or two. This godfather of surfing culture, this famous Goldie suburb has everything you'd ever want as a newbie to the sport. The waves here are gentle, smooth and is a fantastic place to gain your sea legs. Be wary though, this spot is extremely popular with tourists and swimmer so only surf between the blue flags to avoid unwanted injuries to others and your ego.
SUNSHINE COAST
Ah the Sunshine Coast. Home to the three essential ingredients to the perfect summer getway: sun, sand and surf. This Instagramable coastline is teeming with beaches just waiting to be discovered by you and your besties. Once you see them, it's impossible to resist grabbing your board and going for a cheeky ride.
Noosa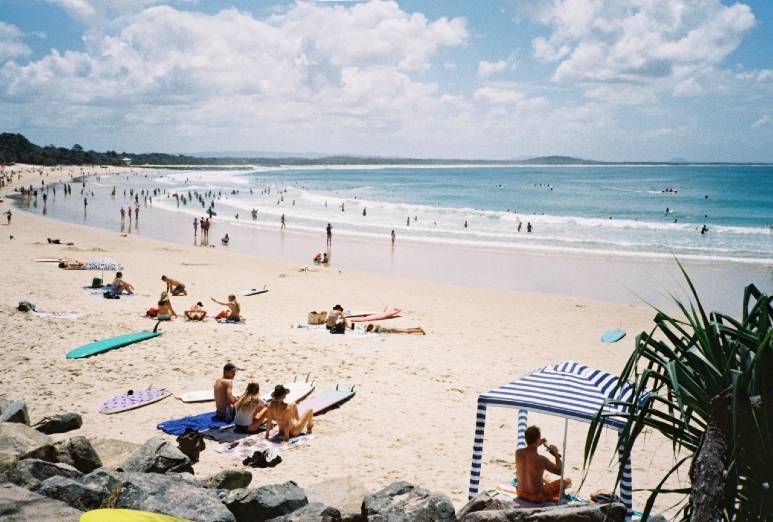 📷 Rayger He
Noosa is the place to be! Not only is it a hub of food, sun and sea it's world famous for its surf too. Whether you are just getting your fins or are an extreme wave catcher, you're bound to find your perfect spot here. Take a hike up through the gorgeous Noosa National Park and ride the swells at Granite Bay and Sunshine Beach or if you just learning, go up to Little Cove where the waves aren't as big. Wherever you decide to dive in, you're guaranteed to have a bloody good time.
Mooloolaba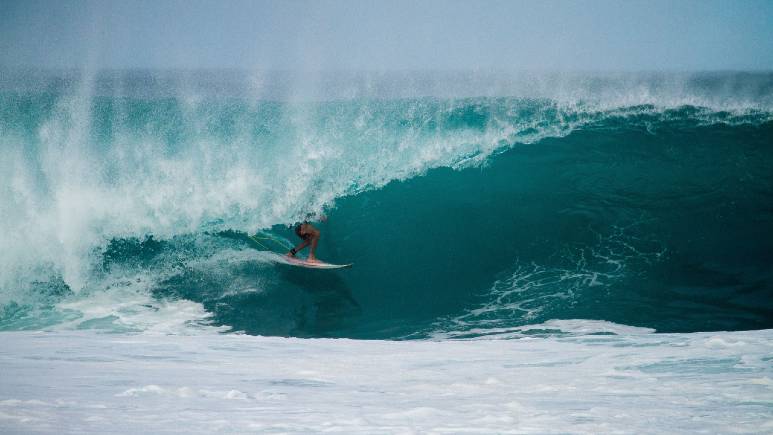 📷 Ben Warren
Smack bang in the middle of the coast, Mooloolaba is a hive of activity and one of our favourites. Providing a long-protected stretch of waves and pockets, you're sure to find some barrel waves here. Once you come out of those sparkly fresh waves, it's only natural to crave a coffee to recharge. Never fear, there are plenty of cafes and restaurants all along the esplanade for you and your mates to enjoy. Tuck in!
Caloundra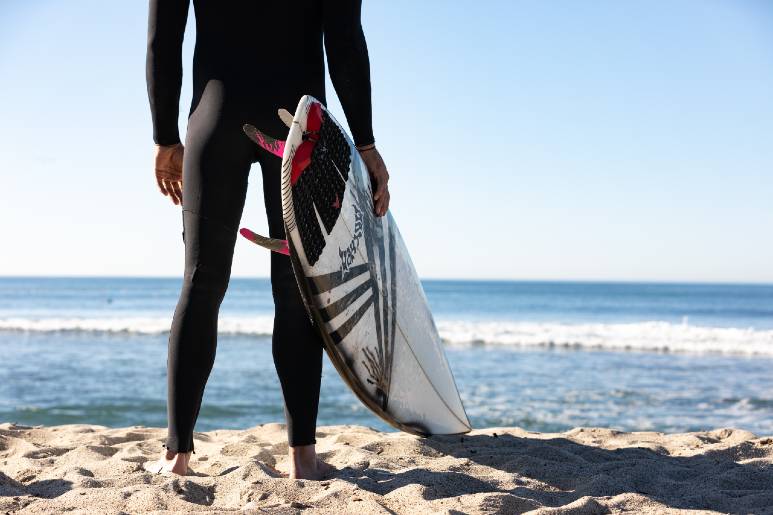 📷 Evan Dorian
This patrolled beach paradise is sure to have you coming back for summers to come. Home to several world champion, Kings Beach has certainly made a name for itself. Sporting golden sands and crisp waters, surfers are usually restricted to the southern end of the beach due to its popularity with families. Don't be bummed out though, this little pocket of paradise offers an breathtaking beach-break and gentle swells.
Coolum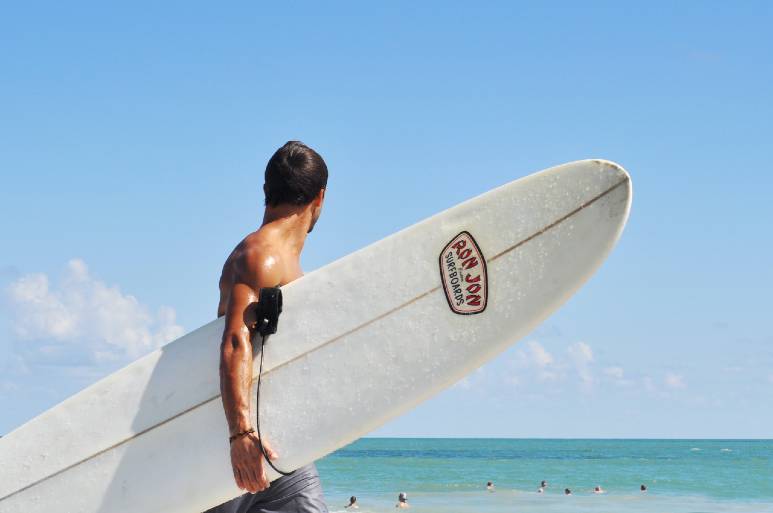 📷 Alex Shutin
Situated at the halfway mark between Caloundra and Noosa, Coolum beach is a hidden gem for locals and holiday makers alike. As far as surfing goes, this spot has vast expanses of sand and a sheltered headland further north so you can put your board in the water at any point and still have a ripper of a time. If you are feeling more adventurous, be sure to head up to Stumers Creek and catch some barrels if the conditions are right.
Whether you are just finding your sea legs or itching a year long itch of catching that perfect barrel wave, we're sure you'll find the perfect spot for you in this list. Grab your wetsuit, wax up and enjoy some world class waves right in your backyard. Happy Surfing!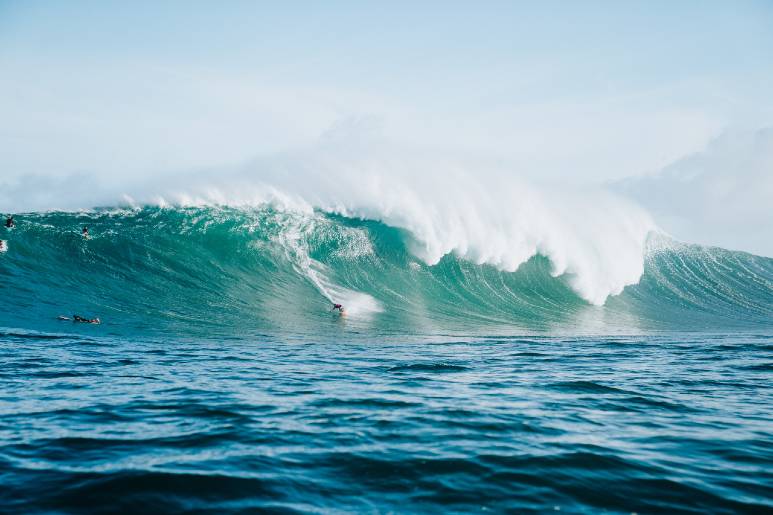 📷 Guille Pozzi
About the Author

I love walking at my local Sunshine Coast beaches, exploring new brunch spots (as long as they have coffee and hash browns- I'm all set) and enjoying a classic ginger beer with lime.
When I'm not stressing over my uni assignments, I like to practice photography, play video games with my friends and paint.
Currently dreaming of learning how to ski and visiting the snow in NSW.