Brisbane's Best Pizza Guide
In Pizza we crust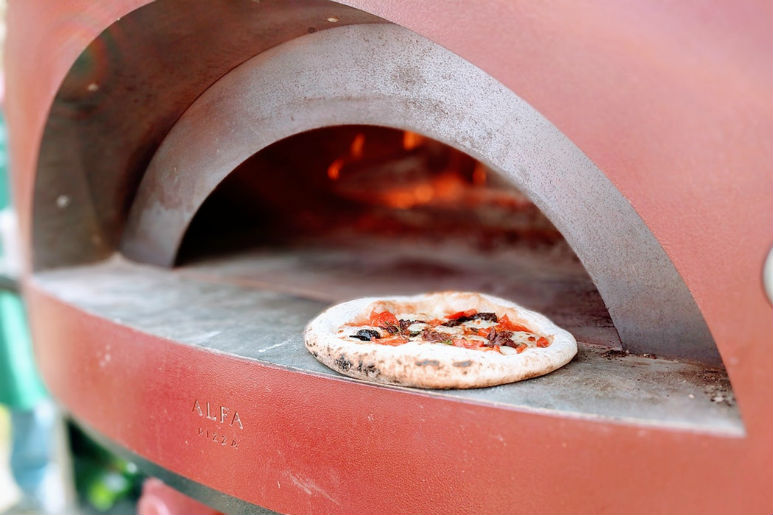 Pizza is the thin crispy dough hand rolled to precision and topped with a beautiful array of authentic ingredients. An Italian dish that has conquered the quest for doughy perfection and that has started the argument of who makes it best? Brisbane's Italian restaurant scene is thunderous; offering us more and more rounded shaped heroes to indulge on year after year.
The times of stuffed crusts and tinned pineapple have surpassed, bringing us all to agree that less-is-more and fresh is better – but choosing where to get your pizza fix can be a challenge in itself. Here is a list of pizzerias, we think, tick all the pizza boxes and will aid you on your pursuit for a #SliceOfHeaven.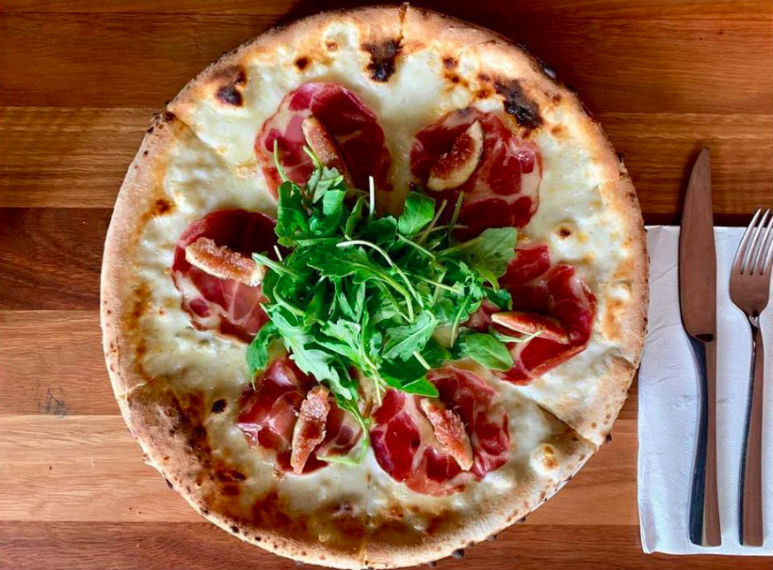 With a modern industrial ambience located on the corner of Grey Street and Fish Lane, Julius Pizzeria has quickly made its mark on what is a pretty special dining precinct. Importing an oven from Italy that is supposedly the God Father of all ovens – Julius Pizzeria is successfully making the simple taste robust.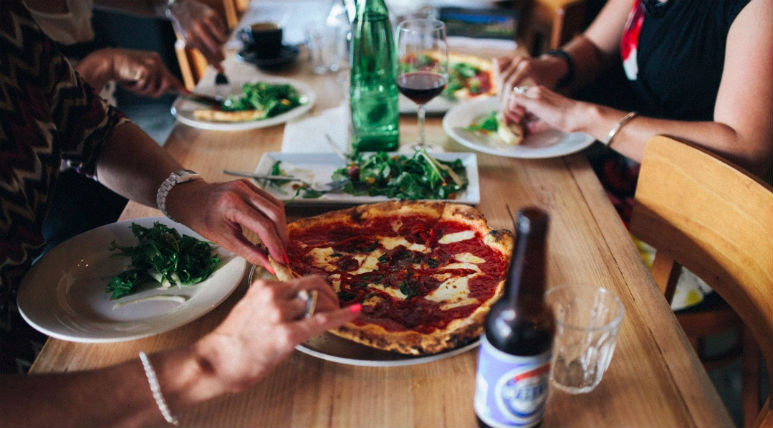 Sorellina is making proper Neapolitan pizza like the way it's supposed to be. Using '00' flour, freshly pressed tomatoes and a wood-fired oven. The Italian boot has made its mark here, an easy-going fit out and a modest menu that delivers high-quality pizza.
Putting an emphasis on sourcing locally grown produce with an oven designed and built in Brisbane, Tinderbox is neatly tucked away behind its bigger sibling Harvey's. You can expect a hint of smoky flavour that is produced from the Beechwood burning away, and if you're curious about the progress of your pizza take a look through the built-in peek hole.
Italian owners, Italian waiters, Italian music, Italian wine, Italian food and even somewhat of an Italian setting, Pizzeria Violetta is the suburban gem of authentic pizza. Take yourself away from the busy city and enjoy this little nook.
Feel like escaping to New York and Rome at the same time? Right in the heart of the Valley, you will find Boroughs of New York where you can close your eyes and transport to where you'd rather be, whilst downing one of their rustic, Big Apple style crusts.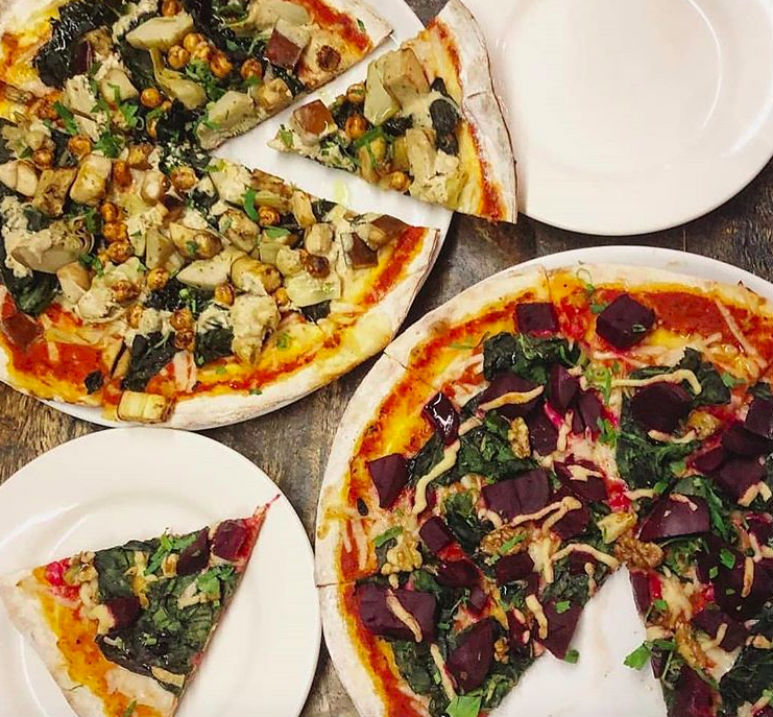 Nestled amongst the leafy areas of West End, The Burrow brings a relaxed approach to making a damn fine pizza. An old Queenslander that is a mix between grandmas house and a student retreat, The Burrow oozes cool and delicious.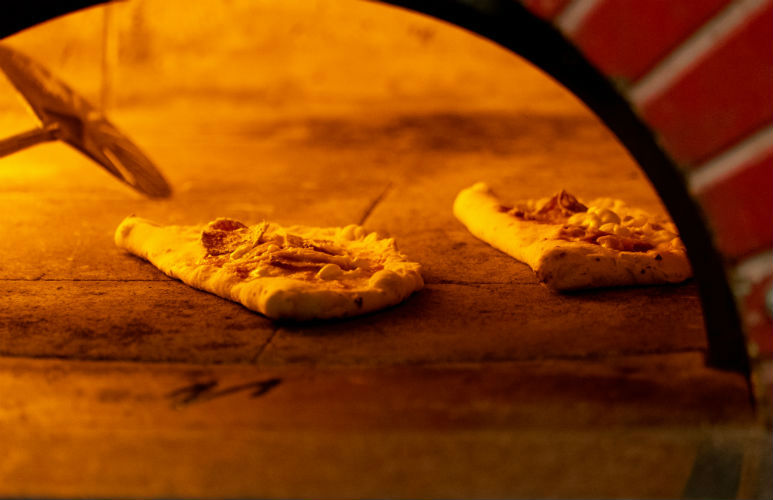 Recently named amongst the 10 best restaurants in Brisbane, it is hard to look past Tartufo for a #PieceOfPizza. The venue is effortlessly chic and the food accompanies this connotation perfectly. The Quattro Formaggi will have you saying cheeeeeeeeese.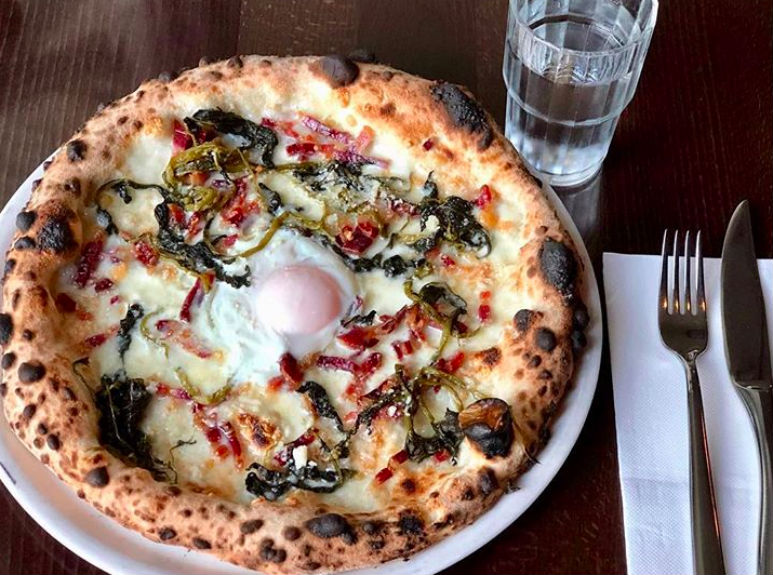 The sibling to previously listed Julius Pizzeria, Beccofino has established itself strongly when it comes to the pizza game. A no bookings policy ensures a fast paced atmosphere that goes hand in hand with the casual family friendly dining. If you're after something a bit more adventurous give one of the sweet pizzas a go, dessert and dinner all in one.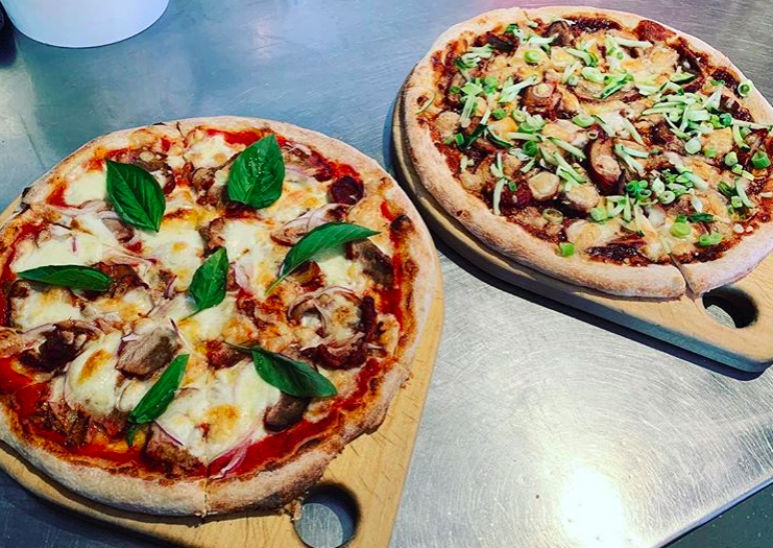 Serving wholesome food that is defiantly worth savouring in an easy, casual setting. II Forno is the perfect meld of a modern Australian influence on the traditional Italian dish. Monday to Thursday is pizza hour where all takeaway pizzas are reduced to $17.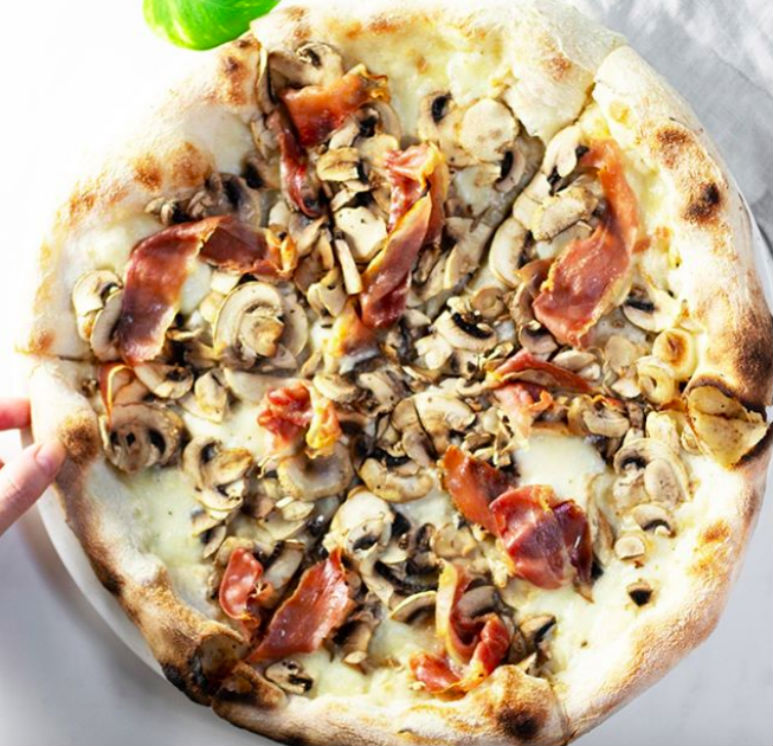 This laneway location takes you away from the usual cluster that is the CBD. Offering 12 beers on tap and a menu that will light up your eyes, all the pizzas are worth a try, with a special mention to their Nutella creation.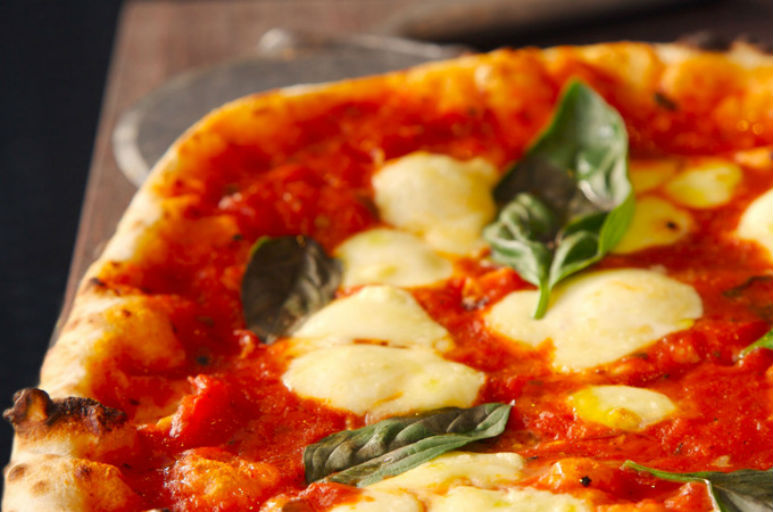 Overflowing tables that start in the tiny inside and spill out onto the footpath the reason many dine here is solely to devour one of their pizzas. Offering refined yet generous toppings, Sugo Mi will satisfy your spherical cravings. #YouWannaPizzaMe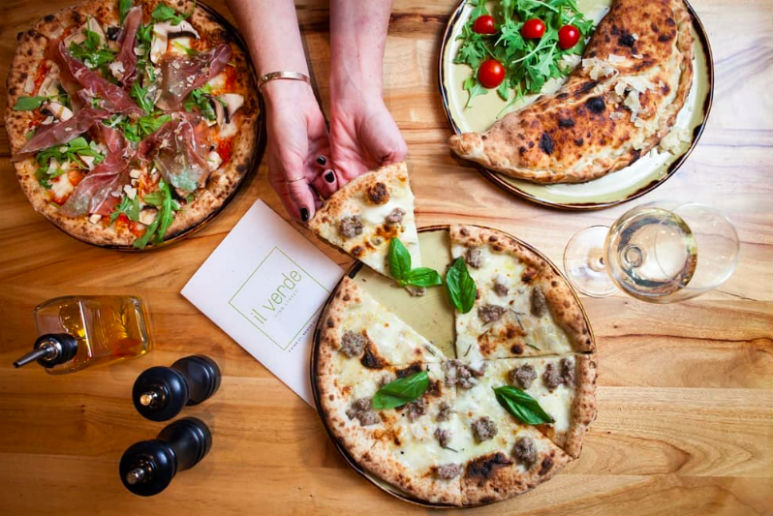 If you haven't been to the King Street Precinct you're seriously missing out. Aside from offering numerous killer dining spots (like La Macelleria & Welcome to Bowen Hills) they've got some seriously good pizza. Il Verde (or the green, in Italian) is King Streets modern Italian dining destination. Their flavours come from fresh and sustainable (or green) ingredients – something the team at Il Verde takes strongly to heart.
And just when you thought your weekends couldn't be topped, Il Verde want you to save your dough and enjoy a Slice of Sunday with $20 pizzas available with any drink purchase!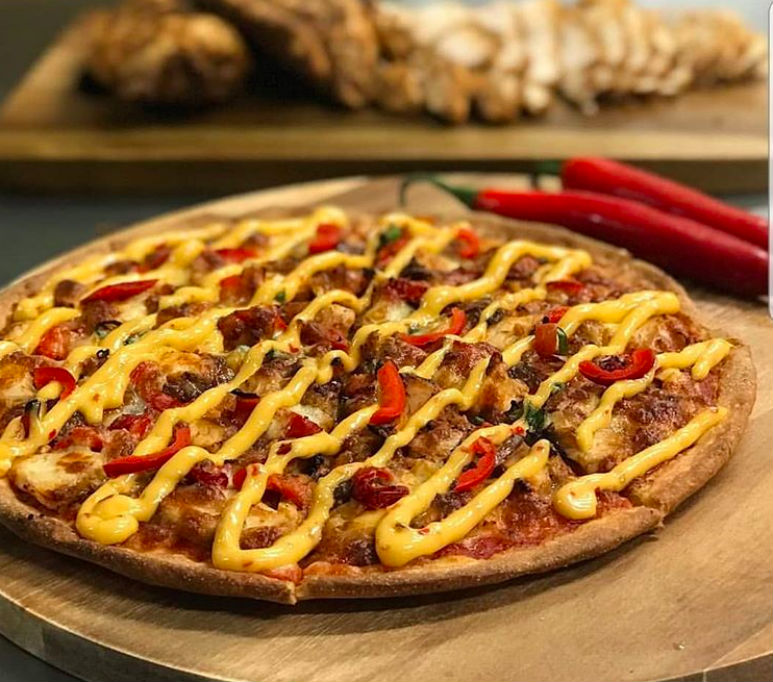 Crust Pizza makes everyday moments more delightful. When this happens, and they call it A Crust Above Moment. A Crust Above Moment is opening the box and seeing the pizza for the first time. Or taking that very first bite. It's relaxing on the couch at the end of the week with pizza, a bottle of wine and your main squeeze. (We recommend their pulled pork pizza, AH-MAY-ZING).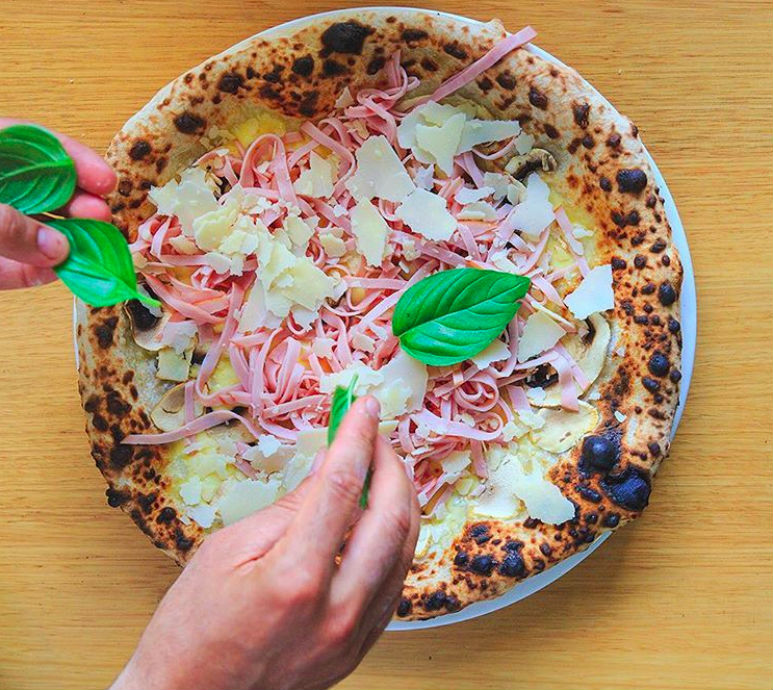 Salt Meats Cheese is a family-owned Italian restaurant group and purveyor of gourmet Italian produce. They have a passion for honest cooking using quality ingredients and are proud to share this passion with their guests (and we can taste it too!). They also have THE BEST vegan pizzas.
Feast on pizza for days! Remember, pizza doesn't go to your stomach, it goes to your heart.
Ps. carbs don't count on the weekend!
About the Author

Born and raised in Brisbane, I am a huge advocate of all things local and backing the little guy. Beer/Coffee are mans best friend, along with sunny days and adventure.