WIN LUNCH AT BRISBANE BREWING CO
Friday Lunch for Two with Beers = Cheers!
Friday lunch at Brisbane Brewing Co is the new black (or amber). With a salivating amount of choice in the $20 specials, what's not to love?
Think Braised beef brisket or pulled pork served with house made apple slaw and a choice of chunky beer battered or sweet potato chips or crumbed chicken breast schnitzel, fish'n'chips, chilli non carne (yes, that a delicious option for the vegetarians), hot & cold deli hoagies (that are only $18). Mmmmmm. It's even better than it sounds. Trust us!
They also always run a different burger with a pot every week and now that it's chillier a soup with a beer as well. All specials come with a pot of core range BBCo beer or soft drink. That's what I am talking' bout! Life truly doesn't get much better.
Interested in trying out the Brisbane Brewing Co Friday lunch for your good self and a wingman/woman? (valued at $50) YES! Get 2 lunches of your choice and two pints of beer. We will be giving away 4 experiences over 4 weeks.
To enter, head to The Good Guide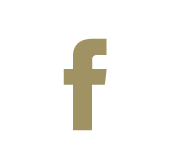 and read the BBC competition post. It's easy and you could be the winner winner chicken dinner! Go on, what are you waiting for?? Do it now.
#getinmybellynow #fridayonmymind #getyourposseforfridaylunch #brisabnebrewingco #fridaylunchiswhereitsat #spreadtheword #yes #westend #tasty #goodbeer #greatfood #bringiton #fridaylunchspecials #brisbanebrewery #thegoodlife #thegoodguide #thelocalhunter #hunted