Win Tix To Valerian
One of Ten Double Passes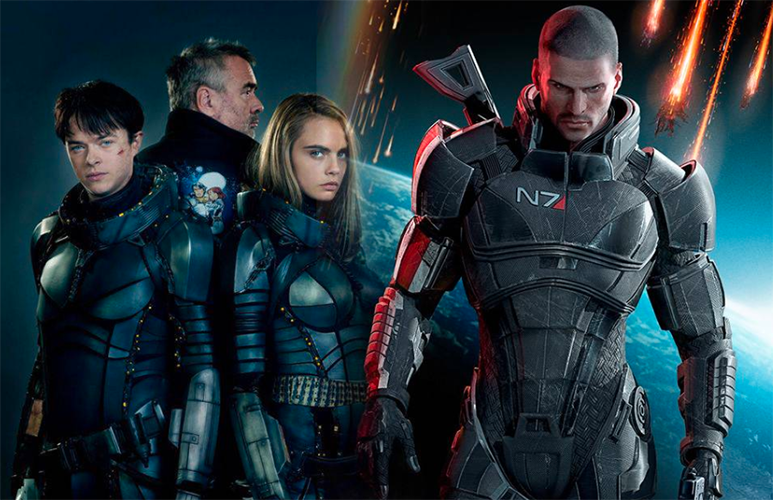 Valerian and the City of a Thousand Planets (French: Valérian et la Cité des mille planètes) is a 2017 English-language French 3D science fiction action-adventure epic film, written and directed by Luc Besson, and co-produced by Besson and his wife, Virginie Besson-Silla. The film is based on the French science fiction comics series Valérian and Laureline, written by Pierre Christin and illustrated by Jean-Claude Mézières. It stars Dane DeHaan as Valerian and Cara Delevingne as Laureline, with Clive Owen, Rihanna, Ethan Hawke, Herbie Hancock, Kris Wu, and Rutger Hauer in supporting roles. Besson independently crowd-sourced and personally funded Valerian and, with a production budget between $177–210 million, it is both the most expensive European and independent film ever made.
In the 28th century, special operatives Valerian (Dane DeHaan) and Laureline work together to maintain order throughout the human territories. Under assignment from the minister of defense, the duo embarks on a mission to Alpha, an ever-expanding metropolis where diverse species gather to share know
ledge and culture. When a dark force threatens the peaceful city, Valerian and Laureline must race against time to identify the menace that also jeopardizes the future of the universe.
Release date:
10 August 2017 (Australia). See the trailer here.
Want to win one of ten double in-season passes to this movie? Of course you do! Simply email

This email address is being protected from spambots. You need JavaScript enabled to view it.

by 5pm on 14th August and it could be your very lucky day...