Word On The Street #105
Fresh air, Kitchen fare 'n' Brissy Flair
Wow, what a week we've got ahead! There's plenty of fun to be had - rain, hail or sun - it's your time to shine. Grab your comfy shoes because we've got plenty of walking to do as we explore free festivals in the city and in the South, rummage through giant garage sales in the West and hunt down captivating performances scattered among Brisbane's nooks and crannies.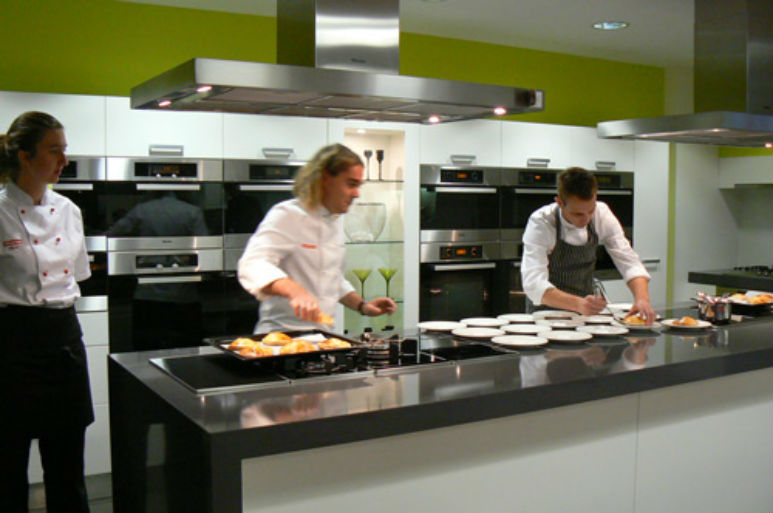 There's a new foodie haven in town in Newstead also that's going to help you be a master chef in your kitchen. Let's pray the sun shine's again 'cause we're ready to soak up all it's glory by strollin' around the city and exploring what's new and happening in this fine city.
Somehow, having an intolerance to gluten has become quite an epidemic in today's society but hey, we ain't judging and either is foodie precinct, Welcome to Bowen Hills. In fact, they've decided to support the folk with special dietary requirements by hosting a 2 day gluten-free festival! The 'We Hate Gluten Festival' will take over the grounds this Saturday & Sunday ( 21-22 April) and will feature gluten-free food trucks such as Neshama, Wing Fix, Mr Burger Brisbane and London Spuds as well as Curry in a Cone, Gluten Free Donuts and many more. There'll also be plenty of gluten-free booze available too!
We couldn't think of a better way to end the working week than with good food, friends and family, music, booze and the great outdoors. Every fortnight, West End's Davies park will turn into a mini festival with live performers, market stalls, street food and pop-up bars. There'll also be giant games, jumping castles and an animal farm for the kiddies! Did we mention The Sunset Social is fully-licensed, pet friendly and totally free? Head down from 5 pm this Friday for a swell, social evening.
There's nothing we love more than nabbing an epic garage sale or thrift shop bargain. One mans trash is another mans treasure, right? Brisbane's Biggest Clothing Garage Sale is returning to Bizzell's Garage on Latrobe Terrace this Saturday, April 21 from 10 am until 3 pm and is set to be bigger than ever. Rummage through old & new clothing, swimwear and shoes, as well as vintage denim, leather and all sorts of accessories. Looking for something for the home? There'll also be assorted home wares, plants and succulents on offer. Head over to Paddington this weekend and score yourself a bargain or two!
Oh, the 80's. You'd have to agree, the 80's certainly were totes cool AF. From the fashion to the music and all the classic flicks in between - nothing quite compares to that era, right? The Elizabeth Picture House are taking it back to 1986 with their special screening of Labyrinth this Friday, April 20 at 7 pm. Don your best rock 'n' roll outfit and get ready for some big screen 80's karaoke pre-screening. Grab your tickets now, it's time re-live the glory days.
Returning to Queensland for it's 6th year is the ever-creative, Anywhere Theatre Festival. It's a Brisbane based not-for-profit company with a vision to propel a world-wide trend for exciting, engaging, passionate performance regardless of access to traditional theatre infrastructure. So basically, the festival makes it easy for performers to perform anywhere but a theatre, for anyone to host or experience a performance in a space they wouldn't expect. From cafes, bars and parks to art galleries, residential homes and even car parks. Anywhere Theatre Festival literally puts on showstopping performances, anywhere! Opera in an alley anyone? Check out the guide to see who's playing, where.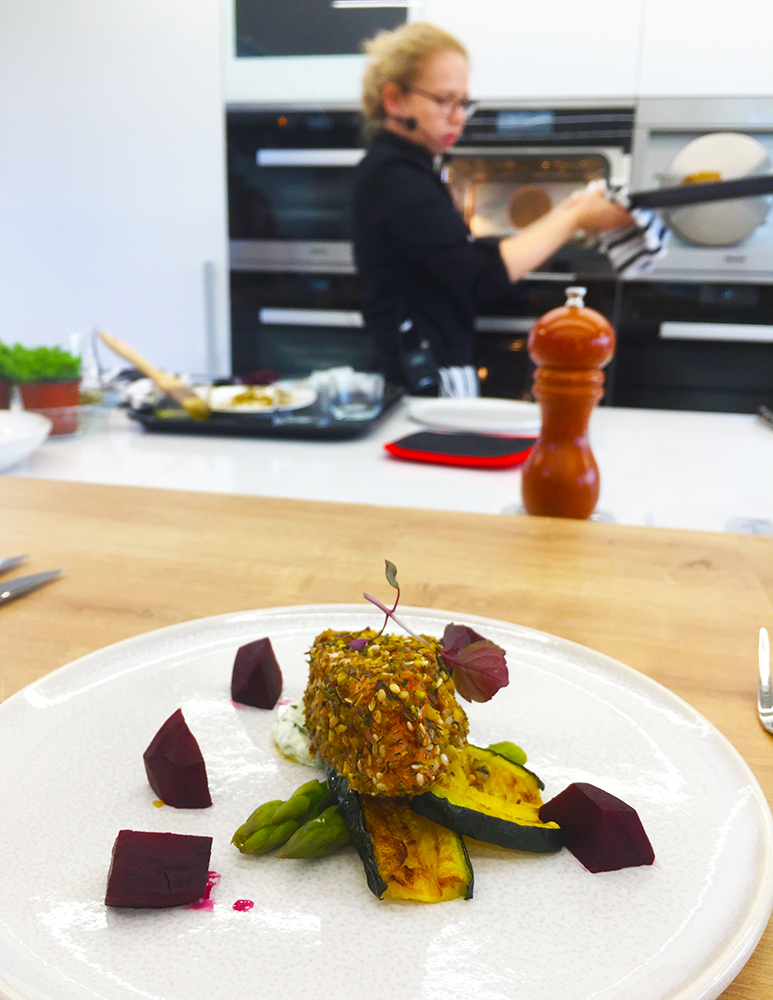 If you're anything like us, you can watch two episodes of Masterchef and think you could be the next culinary master. Well, guess what!? You totally can get your pro-chef on with the help of Miele appliances. Miele offers products that set the standards for durability, performance, ease of use, energy efficiency, design, and service. They certainly set the benchmark in lifestyle appliances! How does a pressure cooker and steam combination oven sound? How about temperature control cooking? Check out the shiny new (and very beautiful) Miele Experience Centre for complimentary appliance demonstrations. Forget 2-minute noodles, how does a caramelised roast chicken sound?
Miele Experience Centre offers Master Cooking Classes with a range of enviable brand partners including Shannon Bennett and Maggie Beer, offering culinary insights and delights. Mmmmmmm!
Setting the benchmark for lifestyle appliances, Miele can really change your life. Yes please!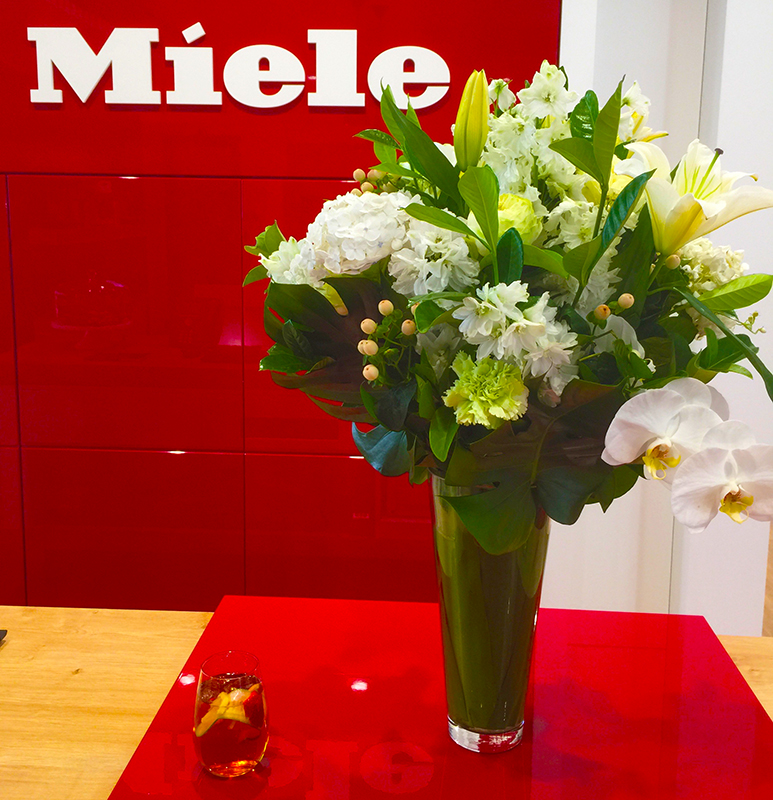 About the Author
Coffee addict, blogger and full-time foodie, Christie Smith is an amateur photographer, lover of wine and social butterfly. Her creativity came at a young age but really started to bloom whilst living abroad.
Desperately trying to escape the chilly conditions of London, Christie found herself seeking refuge in many unique, bars and cafes hidden throughout 'foggy town'. As the camera roll started to fill, so did her desire to share her experiences with the world, thus leading to blogging. Christie is never one to decline happy hour invitations, brunch dates or Saturday morning market-hopping with the girls!