Word on the street #139
Know what's on the menu? Me-n-U
It's going to a sweaty and delicious week as summer begins to settle in Brisbane. Fire up the group chat and gather up your friends cause you'll definitely want to a taste of what Brisbane has to offer this week. Trust us, these new summer menus and foodie destinations will make you happier than an ibis with a hungry jacks chip.
NEW SUMMER MENU'S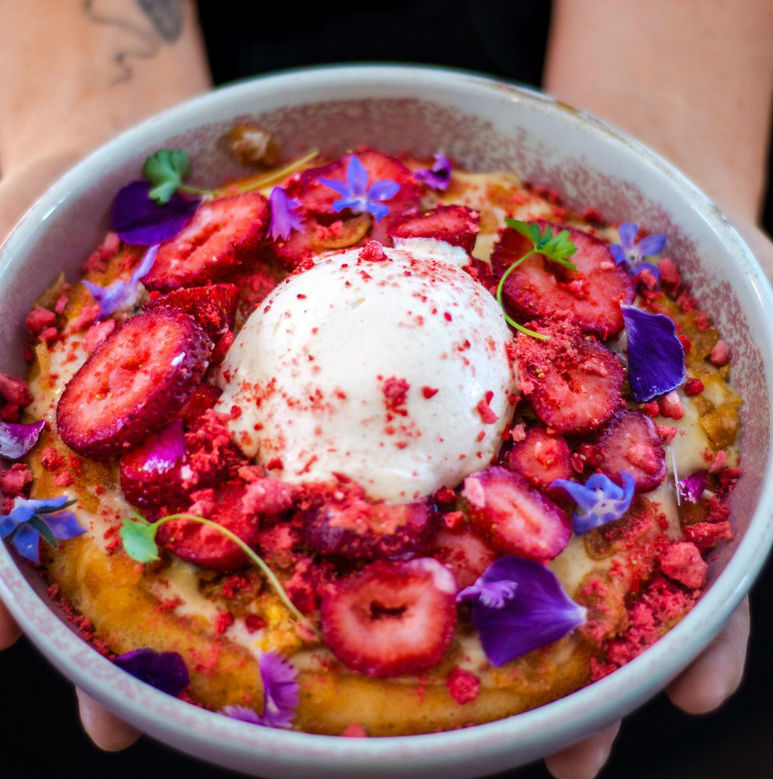 It's time to eat more hole foods (get it?)
If you haven't already heard, Nodo has recently opened at Camp Hill, but what's better than two Nodo locations? Two locations and the launch of their new summer menu! (duh!). They've got sourdough hotcakes, frozen summer bowls and their greenest bowl! Complete your meal with one of their to-die-for donuts. Remember, the only trust circle you need is a donut.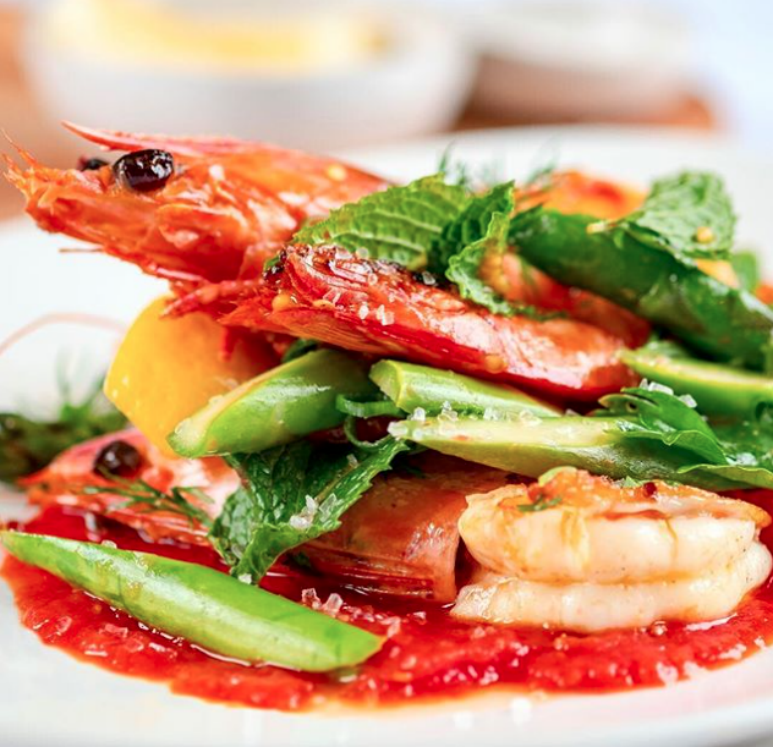 Scrumptious, sensational, saucy seafood
Celebrate summer with Gambaro and their spectacular new summer menu! Their satisfyingly summery seafood dishes will surely tingle your tastebuds (ours sure is!) We're talking about BBQ King prawns, salmon tartare, grilled scallops, and so much more drool-worthy meals. Now that's what we call #FoodPorn.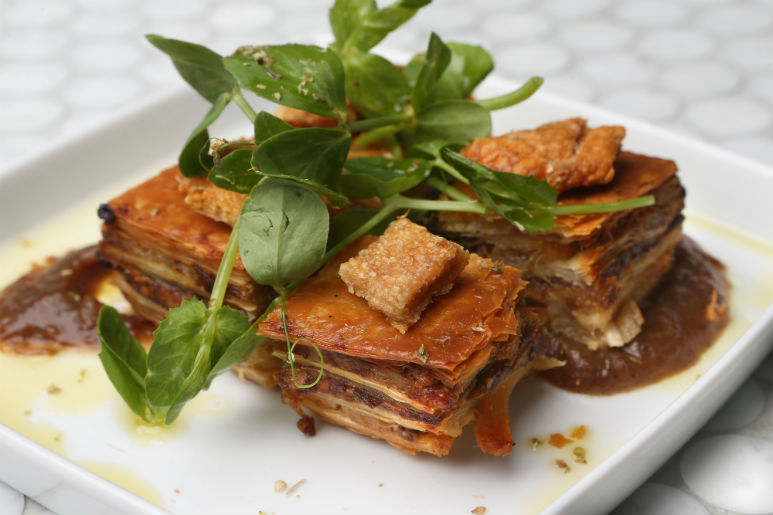 You know you're in for a fantastic summer when Nostimo's new summer menu boasts Pork Belly Baklava, Ancient Salmon, and Drunken Green Prawns. Internationally acclaimed flavour-maker David Tsirekas has created these culinary masterpieces for everyone to enjoy. Transport your tastebuds to Greece with these traditional dishes and their contemporary spin.
If you're looking for a little cheeky date night, Clapham Junction is here to treat you right. Book a table on a Thursday night and enjoy their Thursday Evening Tapas special. 3 tapas of your choice, paired with 2 glasses of their wine selection, or just buy the whole bottle!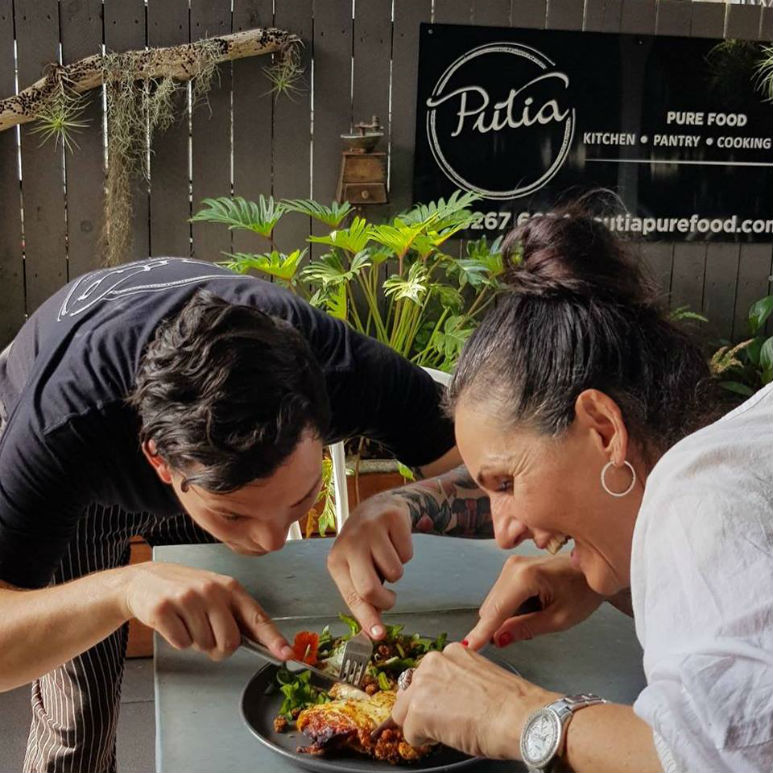 Putia Pure Food Kitchen has released their new drool worthy summer menu that features all the amazing flavours of this season's bounty. With an abundance of tasty gluten-free dishes as well as low carb and keto items, you'll spoil yourself silly with options!
Or book in for Putias last cooking class for the year. Cook up a storm this Christmas and dazzle loved ones with your gingerbread house making skill and Christmas decorations.
Not too keen on Christmas cookies? No worries, new cooking classes for 2019 are in sale now! A great Christmas gift idea for friends or family.
CHRISTMAS IS COMING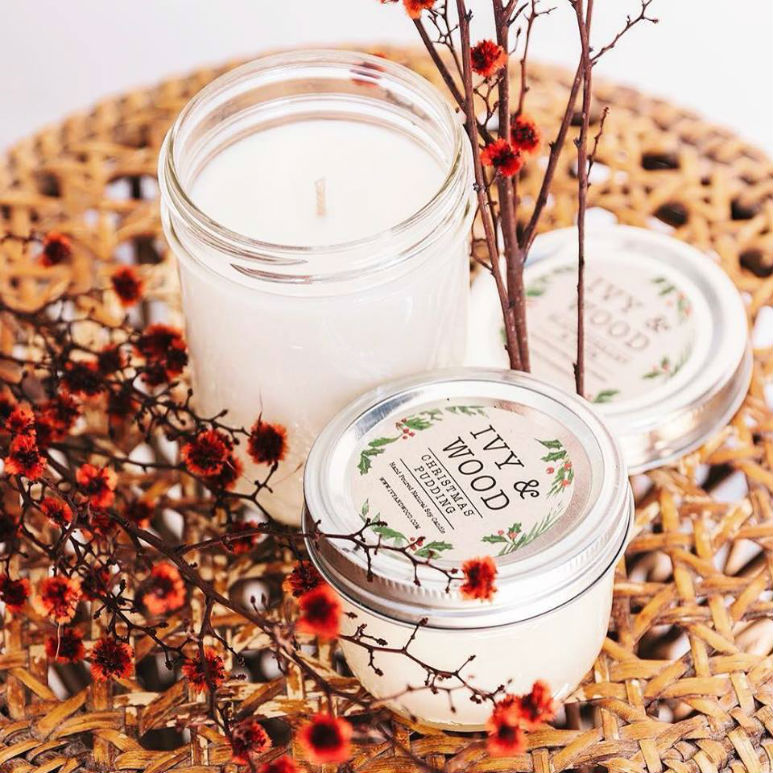 Rally up your friends, family, and fur babies for an evening under the stars.
For the first three weekends of December, The World Food Markets will be hosting The Christmas Festival. A community twilight picnic at the Brisbane Powerhouse forecourt to bring people together to celebrate the wonderful season of Christmas.
All homegrown and hand-picked, indulge in delights and goodies from local small businesses. Have a stroll under the stars and twinkling lights while you browse the market and food stalls with Christmas decorations, wreaths, provide, artisanal handmade goods & gifts.
The festivities start at 5pm-9pm.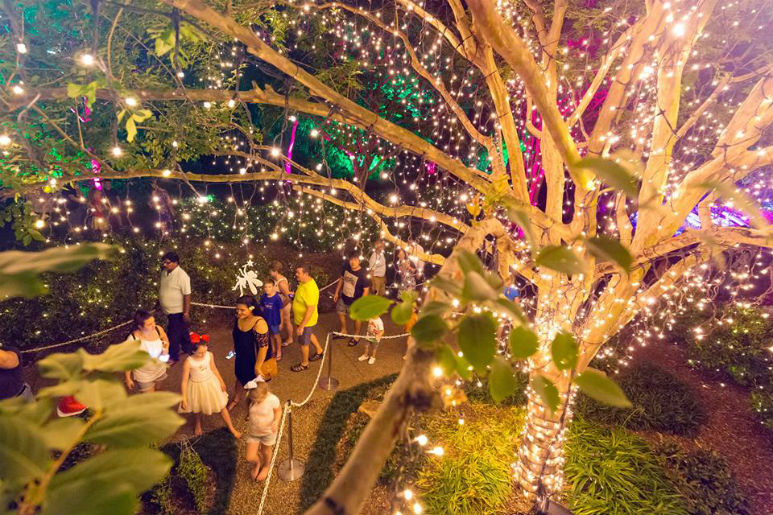 Food trucks and fairy lights, name a more iconic duo we'll wait.
Imagine munching on mouthwatering food truck eats in a magical glittering wonderland of mesmerising lights.
This Christmas Roma Street Parklands gives you this opportunity as they transform into the Enchanted Garden. Wonder through shimmering gardens of delicately-lit weeping figs, a twinkling rainforest, and to a tranquil lake where you can feast on food trucks eats or listen to live music.
The Enchanted Garden is open from 6:30pm to 10pm, entry is free, and goes on until the 19th of December.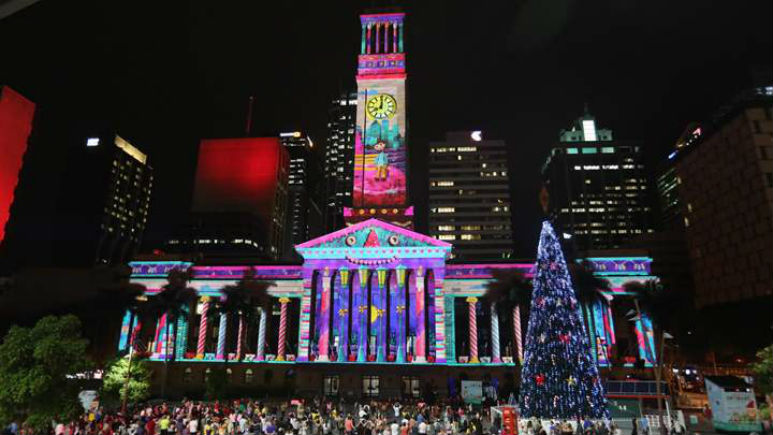 if you haven't seen it, you're missing out. With its enchanting narrative and creative flair, the Gold Lotto City Hall Lights is one of Brisbane's highlights for the silly season.
Catch the playful Aussie Christmas tale come to life every fortnight until Christmas. The custom animation will surely leave you breathless and spark that Christmas excitement.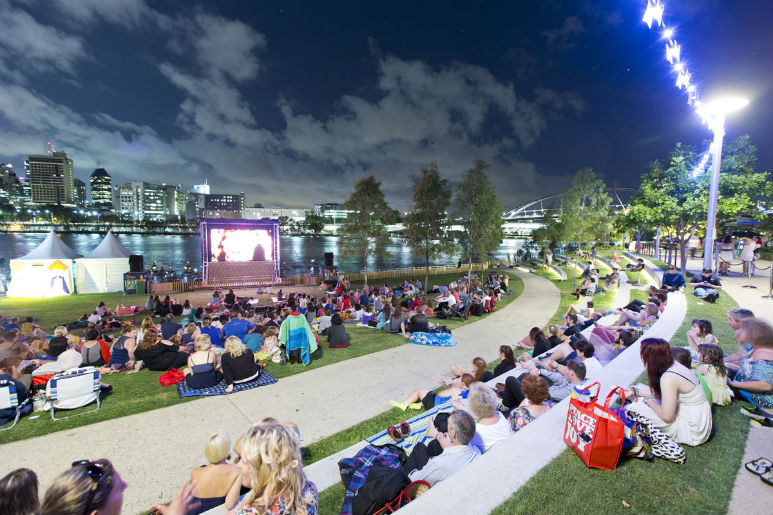 What's Christmas without Christmas movie classics? Head on over of South Bank on the 14th of December for the pop-up Christmas Cinema at River Quay. There's a smorgasbord of free, family-favourites that will add a twinkle to your eye and make you feel warm and fuzzy inside.
Besides, you can never watch "How the Grinch Stole Christmas" and "Home Alone" too many times, right?

If you've ever dreamt of shopping at a little European Christmas market, your dreams have come true. South Bank's Christmas Markets are pretty much the mini Brisbane version.
The cobbled streets of Stanley Plaza combined with twinkling decorative lights and the pine fragrance of Christmas trees are the perfect backdrop for the Christmas-themed markets, whose stalls are also gaily adorned in their best yuletide decorations.
And it gets better, there's free kids activities and a special appearance from the man in red himself...Santa.
Struggling to find the perfect present for Christmas? Don't stress, check out our ultimate Christmas gift guide to help you out. If you are stressed, allow us to help you get some TLC with our chic Christmas beauty guide with if you're looking to create memories this holiday, then have a look at our Christmas activity guide.
About the Author
Out in the beaches of Australia, you can find this charismatic girl laying in the sand with a sangria in one hand and her book in the other. If she's not at the beach, you can catch her on the hunt for the best tacos in Brisbane. She's a sucker for romance or fiction books, but also enjoys her true crime and murder podcasts.