Word on the street #170
It's A Good Day For A Good Day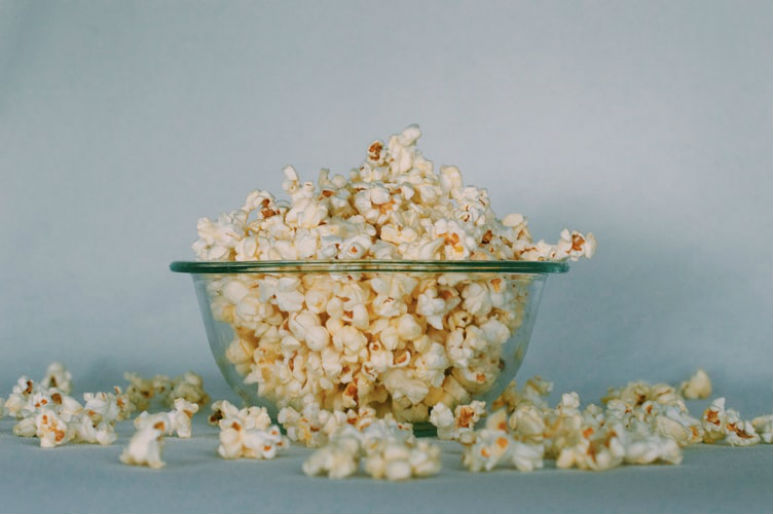 Hope you guys have some spare time this week! There's a ton of foodie festivities, must-watch movies and local events that you wouldn't want to miss. Trust us, your calendars will be completely booked once you see these events lined we've lined up for you.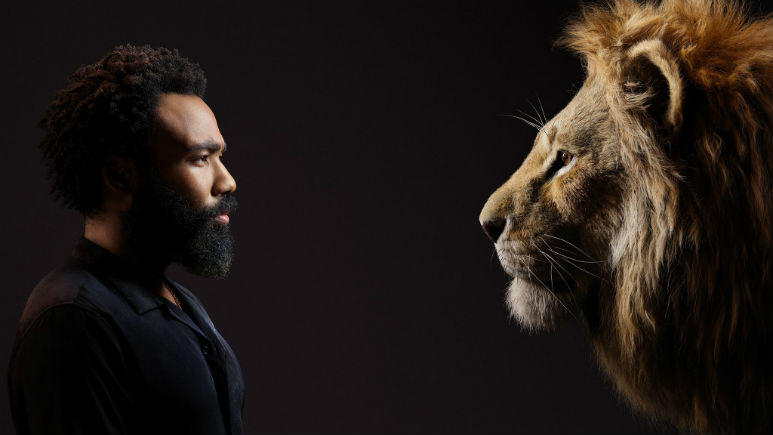 The highly anticipated live-action remake of the animated masterpiece "The Lion King" roars into cinemas worldwide this Wednesday! (TOMORROW!)
If you haven't already heard, the all-star cast includes Donald Glover as Simba, Beyoncé Knowles-Carter (insert fangirl screaming here) as Nala, James Earl Jones as Mufasa, Chiwetel Ejiofor as Scar, Seth Rogen as Pumbaa and Billy Eichner as Timon.
If you've been living in a rock or just need to get a little more excited for the film watch the trailer here.

Nordic Noir, stunning dramas and quirky comedies are just the tip of the iceberg at this year's Volvo Scandinavian Film Fest.
This Thursday, make your way to The Palace Cinema and immerse yourself in a diverse selection of films from Denmark, Norway, Sweden, Iceland and Finland.
From cheeky, star-studded comedies, darkly humorous dramas, and modern-day Scandinavian mysteries, this year's Scandinavian Film Festival will surely blow you away with their cinematic gems.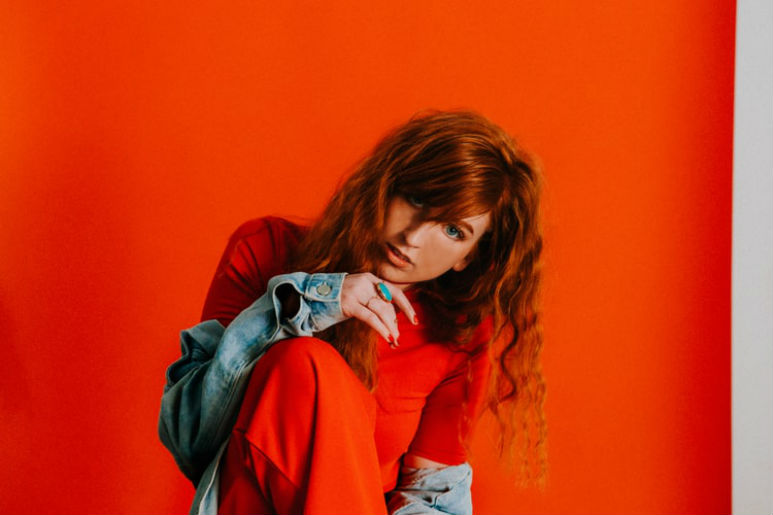 Calling all fiery hot redheads of Brisbane and Gold Coast - Finn McCool's Hottest Ginger competition is back!
Finn McCool's Irish Bar is officially on the hunt for Queensland's Hottest Ginger and will once again host an epic celebration of all things ginger with a heat in Brisbane and the Gold Coast.
Whether it's your best mate, girlfriend, boyfriend, brother, sister or even that local barista with beautiful strawberry blonde locks you can't keep your eyes off - nominate that token redhead in your life right now - or even your own red hot self for the chance to be crowned Queensland's Hottest Ginger 2019.
So what are you waiting for? Round up your mates, nominate the hottest ginger in your life HERE.
Brisbane Heat - Finn McCool's (located in Fortitude Valley) on Friday 19 July from 7 pm and the Grand Finale - Brunswick Street Mall (located in Fortitude Valley) on Sunday 4th August from 3 pm.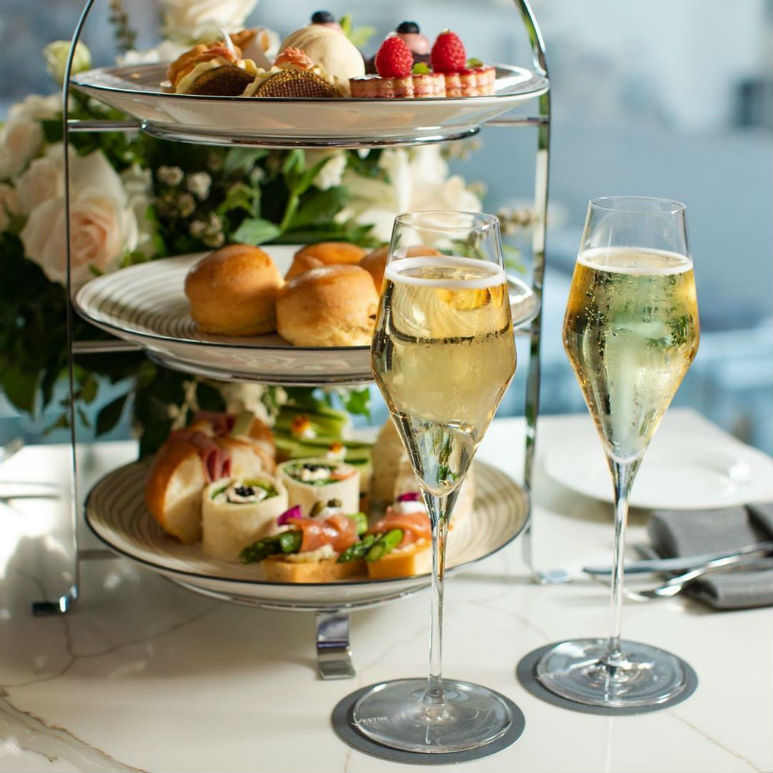 Gather up your gal pals and slip into something a little more luxurious this Sunday because the fancy-smansy signature high tea has officially launched at The Westin Brisbane! Think gourmet savouries, decadent sweets and more…
The delectable, lush experience includes mouth-watering sandwiches and savouries such as the Milawa chicken & Granny Smith apple pinwheel with compressed apple, and Citrus cream cheese, mint & cucumber finger sandwiches.
Wash it all down with a glass of champagne and enjoy a range of decadent sweets, like the choux au craquelin-blueberries cream cheese or the royal chocolate sandwich, or go for the traditional buttermilk and date scones #YUM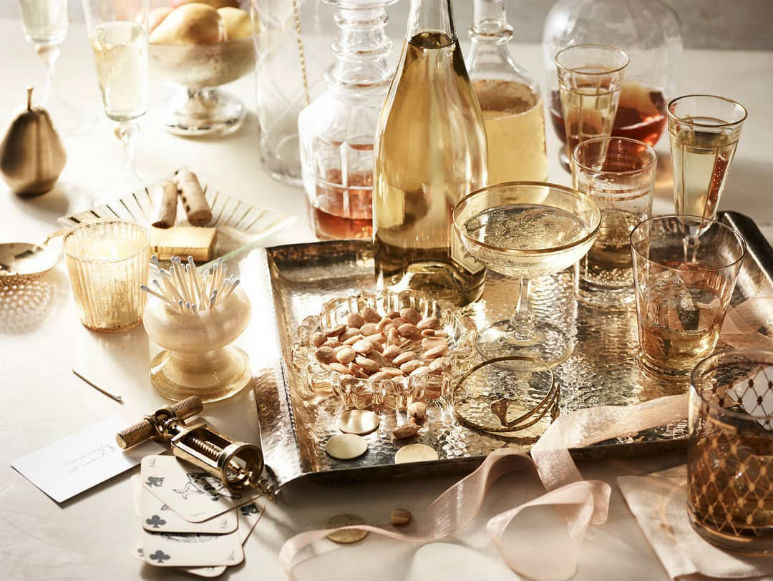 Or, if you're more a long lunch kinda person, then try out the Champagne Long Lunch. Every Sunday, enjoy 2 hours of Laurent Perrier Rosé, Laurent Perrier La Cuvée Champagne, Prosecco, Mimosas, and Pimm's Cups with a mouth-watering three-course lunch to die for!
Imagine signature main courses including Yardstick Beef or the Moreton Bay Bug Spaghetti, and a selection of three handcrafted items from Pastry Chef Mia's delicious Dessert Trolley (Yes to all those Harry Potter fans!) – it's a finely curated experience you don't want to miss!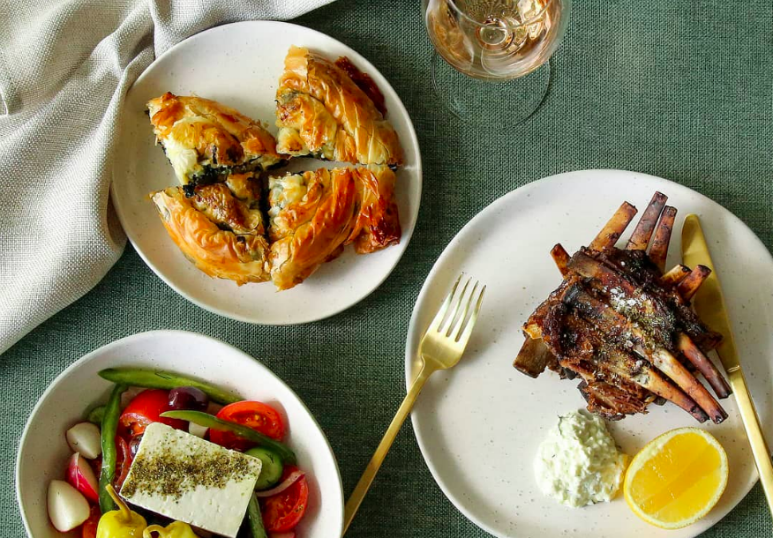 Get ready to see the largest street closure and event to date! Yup, James Street Market day (Sunday, 28th July) will expand from Bucci to Sixes And Sevens, to make way for James Street's newest additions, Hellenika, Lobby Bar, Gelato Messina and Moscon.
From Calzone Rosso by Jocelyn's Provisions to Bucci's legendary Arancini (and Aperol Spritz!) and freshly shucked oysters by FreshFishCo plus Manousheh by Gerard's Bistro get ready for a seriously good feed.
One thing you should definitely give a try is the co-created delights by Gelato Messina and Hellenika (which, btw, is exclusive to Market Day) featuring Baklava Gelato Sundae and Loukoumades Gelato Sliders!
James Street Food & Wine Trails starts on Thursday 25th July leading up the street-wide Market on Sunday 28th July. See you there!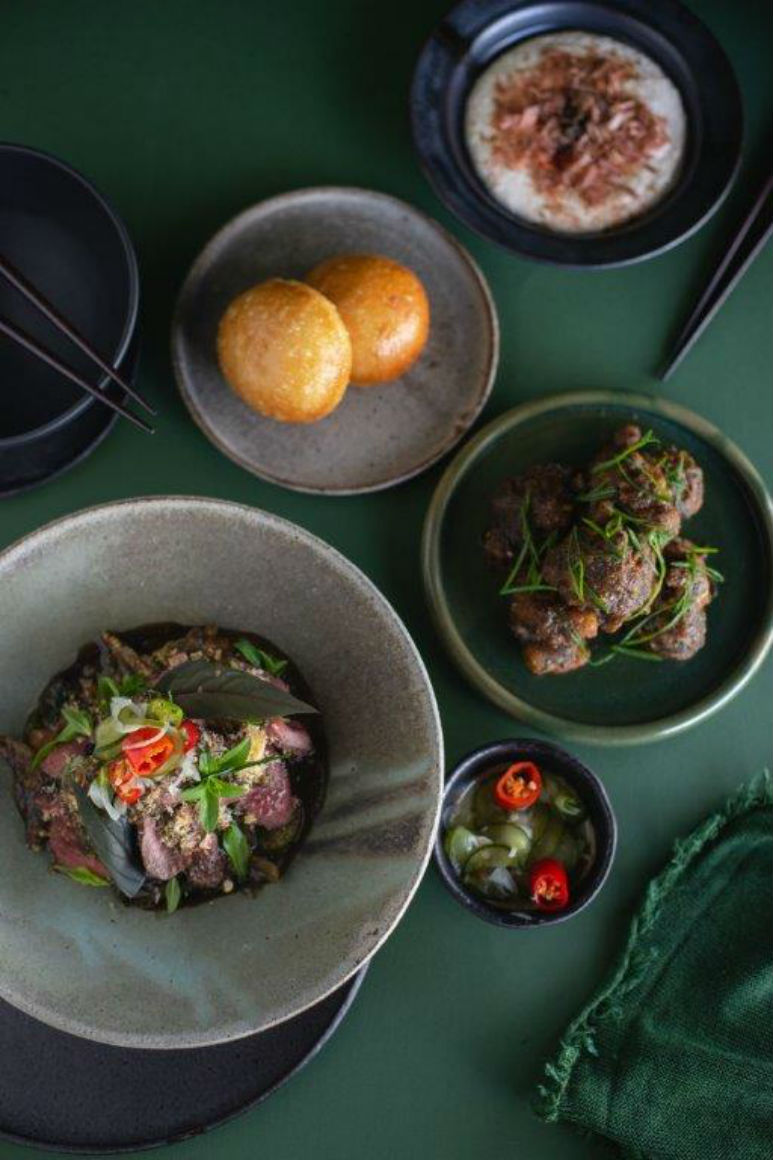 What goes better with Tamarind Restaurant's Head Chefs, Dan Jerrett's, grain (beer) or grape (wine)?
The vote will decide. Get amongst the action with a fun and interactive evening at The Tamarind Restaurant as chef Dan Jarrett will serve up an Asian banquet masterpiece while Moffat Beach Brewing Co and Brockenchack Wines go head to head to win your approval.
The banquet style 4-course dinner will be served with a glass of beer & glass of wine, then each guest will vote on their preferred pairing!
So indulge yourself with a scrumptious meal located in a rainforest fringed with luxury. The Asian-influenced oasis will make you feel like you're a world away, as your surrounded by natural beauty and tranquillity.
Book your tickets here.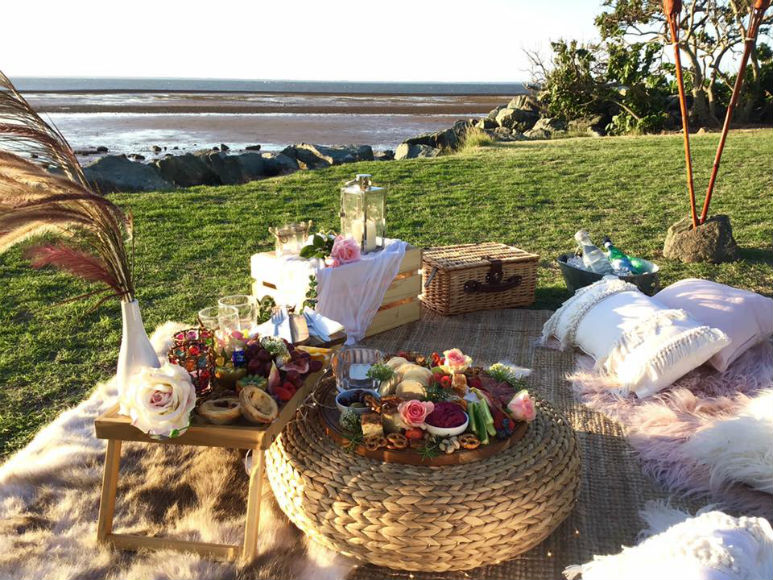 Looking to surprise a special someone with something special? Look no further, grab your mobile and give Sunset Picnics & Platters a call. Let them help you create the perfect romantic setting, whether it's for a proposal, anniversary, birthday or just a romantic date, they've got you covered.
With a stunning setup and exquisite platters, they'll make sure to make the day extra memorable for you and whomever you're planning on sharing it with.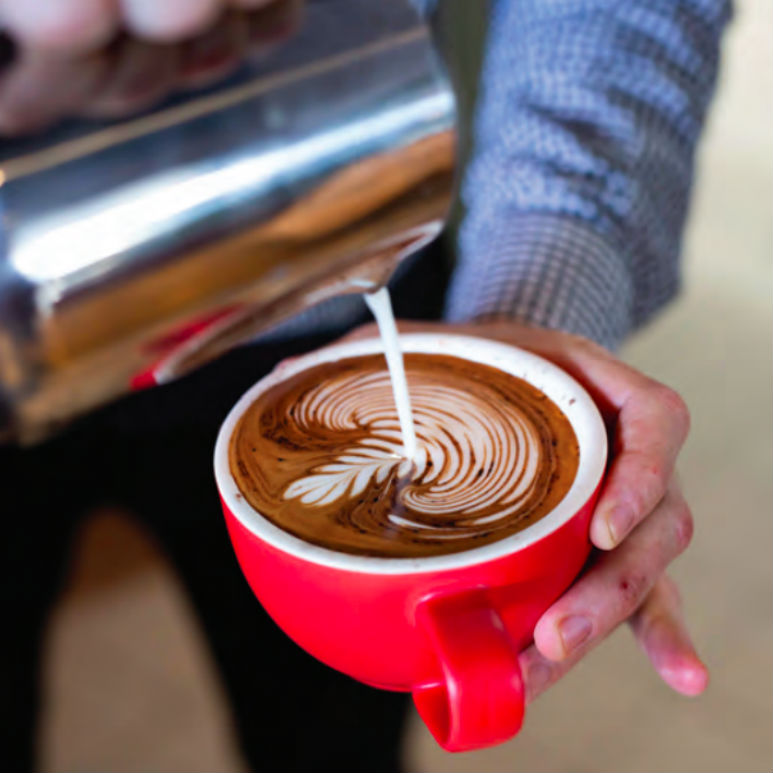 Get ready for some exciting news! Everton Plaza has got 4 new stores and we promise they're all crowd-pleasers.
Start your mornings to your new brew at Stellarossa. More than just great food and coffee, Stellarossa will be decked out in their completely new style, design and branding with the focus being an ambience where you can unwind, watch the crowd, catch up with friends and family while enjoying perfect coffee and delicious meals. Oh, and your furry friends are welcome too!
Then we've got the Neighbourhood Market Co. The family-owned Neighbourhood Market Co will be the fresh produce cornerstone of the dining precinct, open from dawn until dusk, packed to the rafters with everything from meats, cheeses, breads, antipasta, fruits, vegetables and more.
Everton Park's newest nail salon has arrived - complete with waxing services! LaDiva Nails & Beauty as all the classic offerings of a nail salon such as manicures, pedicures and acrylics, but with a modern twist. As well as all your favourites, they specialise in intricate nail art in any design that you can imagine - if you can dream it, they can do it! Alongside nails, LaDiva also offers your most popular waxing services. From eyebrows and legs to arms and toes, you will leave LaDiva not only feeling relaxed and revitalised, but as smooth as a baby!
Finally, North Brisbane, prepare your senses for a New York dining experience with 5 Boroughs. With a menu larger than the empire state, cool and upbeat music and live sports flowing out to a beer garden-style outdoor area, 5 Boroughs has once again combined design, service style and product offering to create something unique for Brisbane.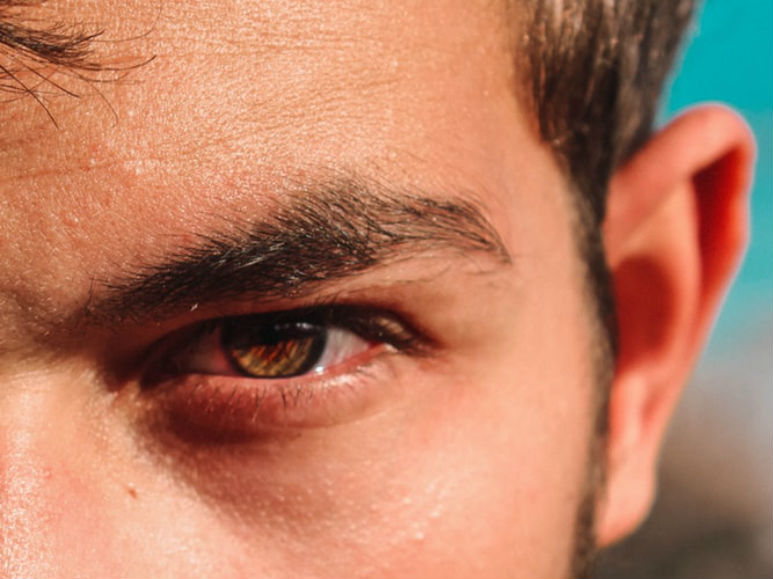 Who says girl have to be the only ones with fleek eyebrows? Not Kailo Wellness Medispa! This Thursday, Kailo is stepping up in a bid to battle bushy man brows, inviting women to book the men in their life in for a FREE eyebrow shaping treatment.
The professionals from Kailo want to give men the opportunity to try something new, and to experience, all the indulgence Kailo has to offer. The eyebrow shaping treatment will allow men to say goodbye to monobrows and messy overgrowth.
Remember, a good eyebrow shape can go along way!
Booking for Kailo's FREE eyebrow shaping day can be made by contacting the spa.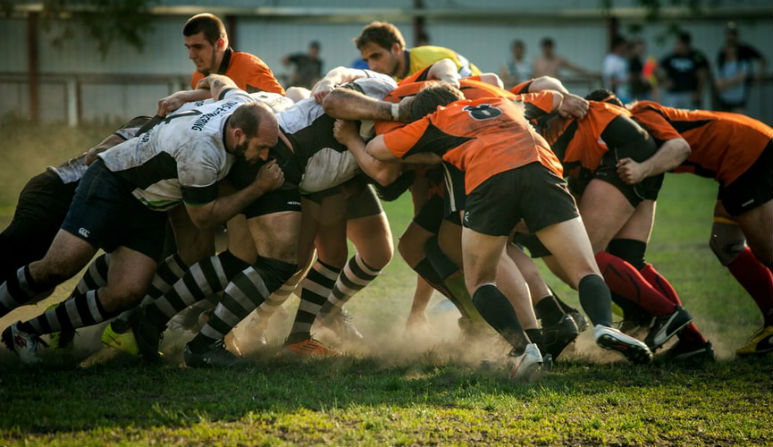 The Reclink Australia Community Cup is back, bigger and brighter than ever! This year's theme for the national event is based around Paul Kelly's timeless rallying cry From Little Things Big Things Grow.
The much-adored charity Aussie rules football series, which raises awareness and funds for street charity Reclink, is hitting Brisbane for another year as part of the national Community Cup tour!
The fun, family-friendly event will feature an incredible football match, live music from a host of local bands and artists as well as bars and food trucks.
Every dollar raised in the Brisbane match goes directly to Reclink Australia programs within Queensland, funding much needed participatory opportunities in sports, recreation and the arts for those experiencing disadvantage within our community.
It's never been easier to make a difference, just relax and enjoy family entertainment, live music and of course the big game!
Tickets can be bought here.
About the Author

Out in the beaches of Australia, you can find this charismatic girl laying in the sand with a sangria in one hand and her book in the other. If she's not at the beach, you can catch her on the hunt for the best tacos in Brisbane. She's a sucker for romance or fiction books, but also enjoys her true crime and murder podcasts.