Word on the Street #52
Laugh until you cry, then laugh some more!
Another one bites the crust, February is done and dusted. Look at all you've eaten this year already… and there's so much more fun, entertainment and food to come. Best be ready there's enough laughs to go around for the next month to make your stomach hurt.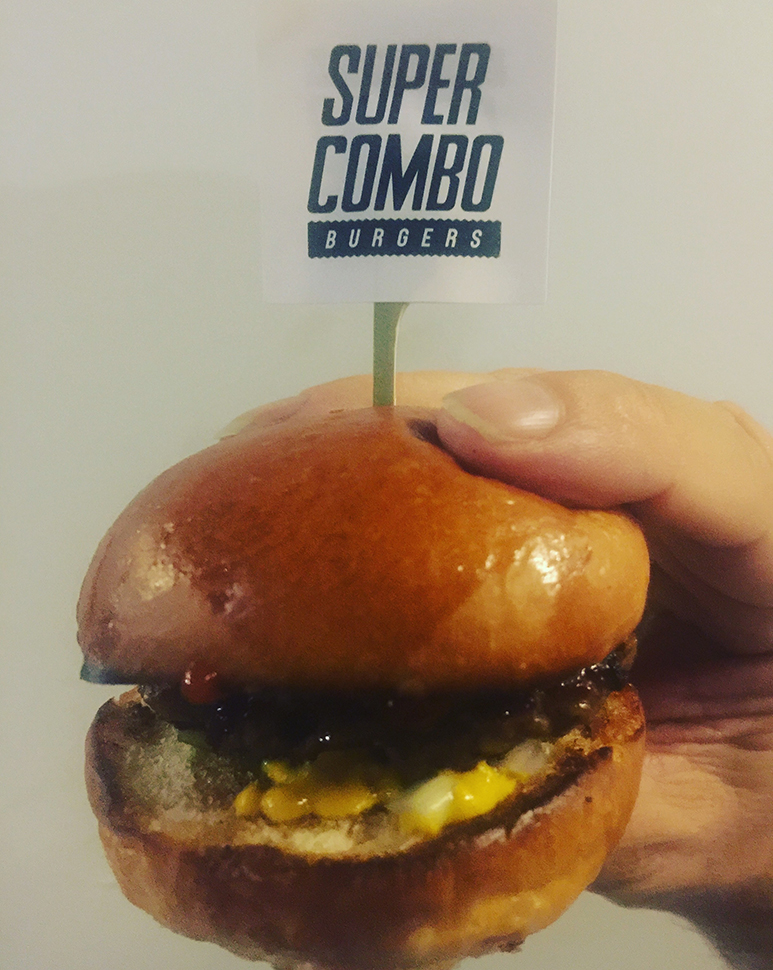 A street fighter-themed burger joint has opened in King St, Fortitude Valley. Brisbane's newest burger concept is here.
Co-owners Michael Nham and Hao Vu have a passion for quality food and award-winning burger from their beach-side eatery in Melbourne, NSHRY. They've now combined their hospitality experience together with their love for arcade games in their hometown of Brisbane…. and Super Combo was born.
Super Combo's burger menu draws inspiration from all over the world. Their burgers are complemented by a tasty selection of sides, alongside a unique collection of locally and internationally sourced specialty sauces. To complete your meal, a mouth-watering list of shakes are available.
The full Super Combo experience will not only comprise of quality food and a distinct game theme but also a fun and quirky environment where you will be treated like family and can enjoy a break from the real world!
A Super Combo burger is a special burger made under a certain condition, that is usually a tastier version of a burger. Super Combos are powerful collections of flavours, and they strike the tastebuds on multiple levels. Super Combo has officially entered the game. Are you ready?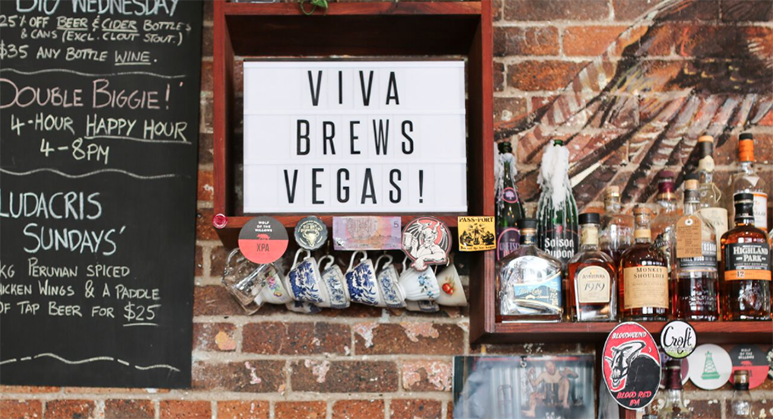 Now in its fourth year, Brewsvegas sprang from a love of the local beer and wider community that help make Brisbane such a wonderful place to live. As Brewsvegas has grown and evolved over the past few years, so too has Brisbane. Thankfully, good beer has thrived along with it, and year on year we've seen the prevalence of quality, flavoursome beer increasing in our local bars, pubs, restaurants and bottle shops. With all the demand for good beer we've continued to see new breweries pop up in our midst, as well as exciting growth for some of our existing local legends.
We all have our favourite bars and breweries, places to eat and play. For all of us though, our journey into the wonderful world of good beer started with a willingness to try something new. So it is in that spirit, that we urge you to treat yourself to a new experience, makes some new friends and drink some new beer. May the fourth Brewsvegas be full of surprises and cheer. Viva Brewsvegas!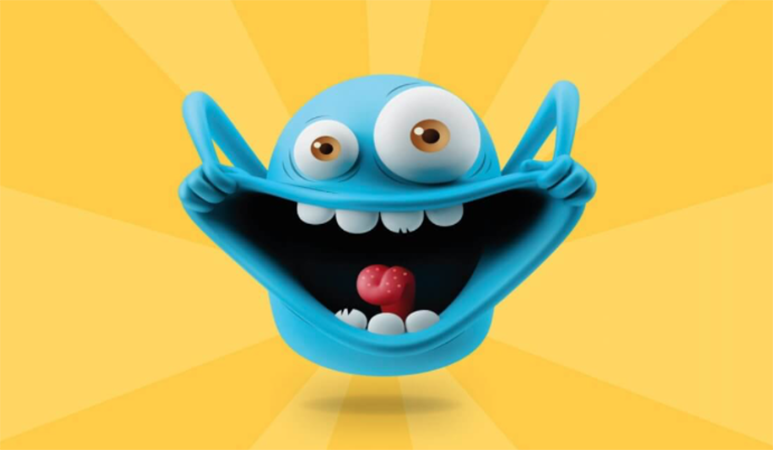 BRISBANE COMEDY FESTIVAL | LAUGH CENTRAL

SUN 26 FEB–TUE 28 MARCH, 2017. The eighth annual Brisbane Comedy Festival is the biggest yet! We have over 66 comedians across four weeks performing at two major venues. Brisbane Powerhouse will be bursting at the seams with the funniest people in the country, so we've expanded to four locations within the stunning Brisbane City Hall to host some of the most hilarious international and national laugh-makers.
The festival kicks off with the Brisbane Comedy Festival Gala at Brisbane City Hall, then runs throughout March for night-after-night of side-splitting fun.
Don't hold back; take in as much comedy as possible, and remember what Steve Martin said: "comedy is the art of making people laugh without making them puke." Download the whole guide here.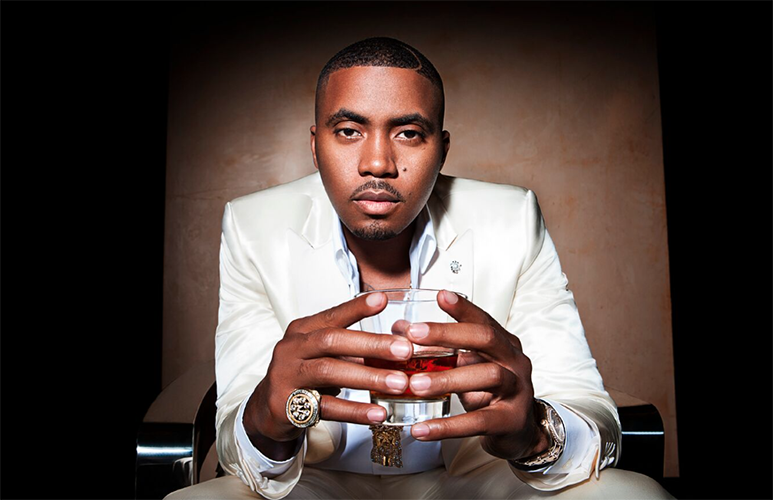 BLUESFEST | NEW ARTIST ANNOUNCEMENT
Today Bluesfest Byron Bay brings you another mighty fine round of artists to perform at its 28th annual Festival at the Tyagarah Tea Tree Farm, just outside of Byron Bay over the Easter long weekend from Thursday 13th to Monday 17th of April and it just keeps getting better.
Next week Bluesfest will bring its final announcement that will include the much loved Boomerang Festival, once again to be held within the precinct of Bluesfest. Also released today is the much anticipated (almost) full playing schedule, including playing times and stages.
With the Festival only 5 weeks away, certain ticket types are reported to be on the verge of selling out.
On the forefront of this announcement is one of Americas top Hip Hop artist Nas, teaming up with New Orleans renowned Brass band The Soul Rebels for an exclusive Australian performance. You can only catch Nas and guests The Soul Rebels at Bluesfest this Easter and nowhere else in Australia!
The collaboration between Nas and The Soul Rebels is actually so rare that it is hardly seen anywhere in the world, only playing very few Festivals this year, including New Orleans Jazzfest and the 12th Annual Brooklyn Hip Hop Festival.
Before Nas's 13 Grammy nominations, seven platinum albums and Top 5 rankings on MTV's 10 Greatest MCs of All Time and The Source's Top 50 Lyricists of All Time, 17-year-old Nas would take daily trips to Manhattan hoping to secure a major label deal, only to be shot down by nearly every label. This amazing artist has come a long way and his debut album Illmatic is still rated one of the finest EVER.
Over the 2017 Easter long weekend (Thursday 13th to Monday 17th of April) Bluesfest will present one of its biggest festivals to date at the Tyagarah Tea Tree Farm just outside Byron Bay. With back to back performances for 12 hours a day on multiple stages, a gourmet variety of food stalls, markets, on site camping and parking, it will be a haven for music lovers of all ages this April.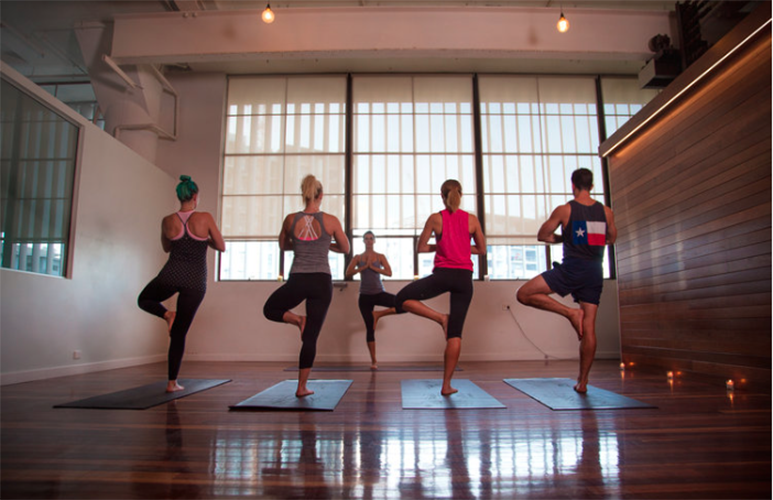 RESTORATION ZONE AT FUNCTION WELL | NEW
The Restoration Zone is a holistic approach to health and fitness helping you function well in all aspects of life. Part of the Function Well in Teneriffe, the Restoration Zone has a dedicated yoga studio, steam room, sauna, sleep pod, meditation and practitioner suites for expert health and wellbeing. The dedicated yoga studio offers over 20 specialised yoga and stretch classes. Come and experience revitalisation of your body, mind and spirit.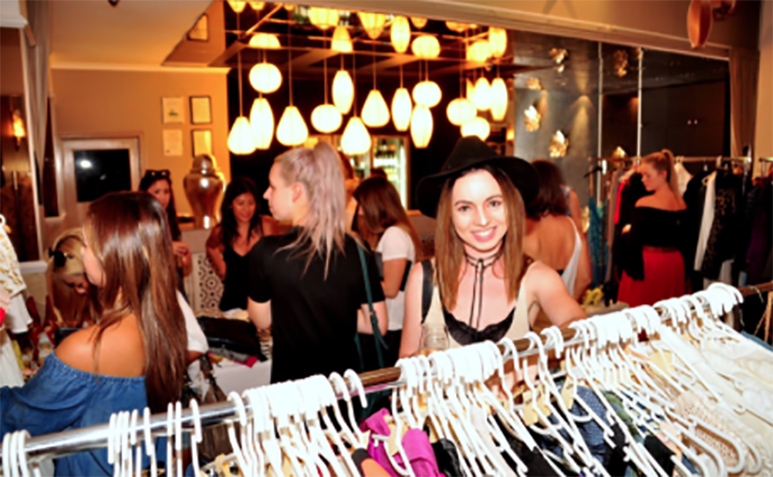 THE DIVA'S WARDOBE | SUN 12TH MARCH
Shop for new and pre-loved designer fashion at bargain prices! One day only, get the girls together and pick up designer threads for less!
Experience The Diva's Wardrobe as a VIP with early entry and bubbles on arrival. Please follow this link to book your VIP ticket: http://tix.yt/divavip120317 STRICTLY LIMITED VIP TIX.
Pick up the best designer fashion finds from Brisbane's Premier New + Pre-Loved Designer Fashion Market and be spoilt with early entry one hour before the event opens to the public and a glass of bubbles on arrival with your VIP ticket.
Choose from hundreds of designer brands like: sass & bide, Ralph Lauren, Ellery, Camilla, Aje, Zimmermann, Maurie & Eve, IRO, Missoni, Isabel Marant, Alexander McQueen, Christian Louboutin, Bless'ed are the Meek, Romance Was Born, Stevie May and many, many more.
Over 10,000 new and pre-loved designer clothes, shoes and accessories at fabulous prices from Brisbane's top fashion insiders.
The venue MIRRA, is one of Brisbane's most elegant venues. Be treated to a glass of bubbles from the bar while you shop and feel like a true Diva! The next Diva's Wardrobe is on 12th March from 10am-2am… 10am for the VIP's and general tickets fro 11am. It's $2 gold coin donation to enter… get your good self a bargain!
About the Author
Eco Entrepreneur | Lifestyle Curator | Innovator | Creative | Ideas Generator
Custom Publisher | Media Maestro | Marketing Manager | Lover of Life!
I am in love with innovation, creativity, the arts, independent business, travel and culture. The Good Guide was created as a lifestyle choice to share and connect like minded people and business. Music Festivals are a way of life. Support local artisans. Think Glocal. Cut costs, not trees. Eco Entrepreneur.
I am old enough to know better, but young enough to still do it anyway! I'm in love with my dreams, married to success and having an affair with life. I forgot to go to the gym today. That's 10 years in a row! (lucky I like yoga!). Normal people worry me! You talk it. I LIVE it.
I'm thinking of painting a blue square in my backyard so Google Earth thinks I have a pool. Everything I'm not makes me everything I am. Yes, I do frequently burst out in song! Stressing and obsessing just isn't my style. All I want is someone to make me smile! Laugh daily, it's good for the soul!
I talk to my dogs (Grace & Jedi) as if they human. I can count the amount of boyfriends I've had on one hand (If I use a calculator). I love Audrey Hepburn, she is the epitome of style. Always look on the bright side of life! Monty Python's "The Life of Brian' is pure gold! Quentin Tarantino has a really cool style with his movies. I like to throw a good soiree. Admit it. Life would be so boring without me! Stay fabulous!
Bragging rights
Been there, done that and that and that... and looking forward to the next adventure!