Your Essential Guide to BrisFest 2020
Laser shows and artistic wonders await this September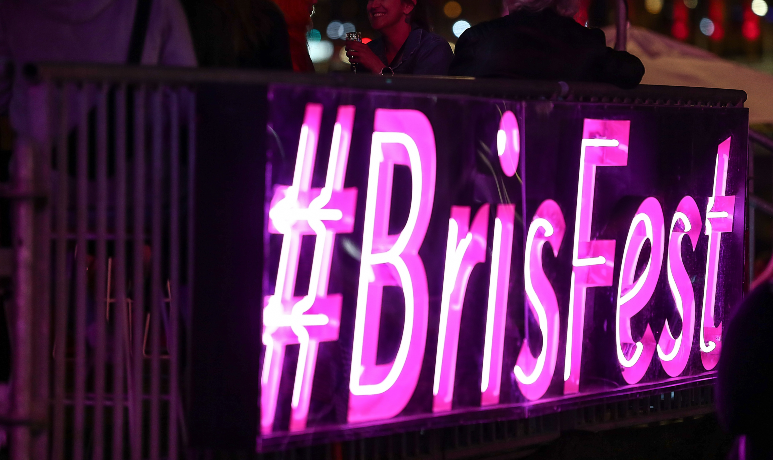 Boldly going where no festival has gone before, Brisfest is back with its 2020 Boldly Brisbane program. This year's festival will look a little different, but the COVID safe plan means we still get to enjoy Brisbane's most anticipated event of the year. Expect concerts in your street, laser light shows, and some pretty damn amazing art installations.
The Festival will run from September 4-26 and reach 190 suburbs with 91 events and 490 performances across music, art, theatre, and dance. Extra good news, 73 of these events are free!
We've put together the low down on this year's Brisbane Festival, so read on to find out what's happening this year.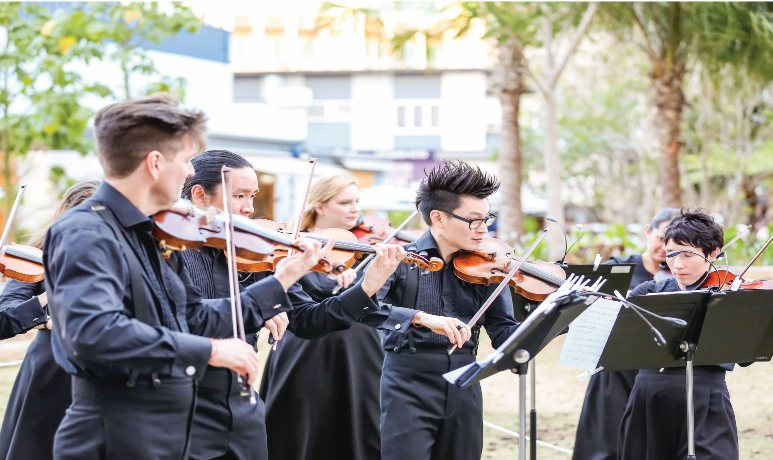 Hit the High Notes
South Bank will be alive with the sounds of music this September with performances by a quintet from Queensland's Chamber Orchestra. Settle in at Rainforest Green for an afternoon of soothing, classical tunes to watch the sun go down with.
Brisbane's biggest music bonanza is coming to your street! The Brisbane Festival will be serenading 190 suburbs with pop-up cabaret shows, DJs, jazz musicians, folk music, and the finest classical music you'll ever hear. They'll appear in your cul-de-sac for a concert, perform serenades in the street, and set up a stage in your park to bring the music to you.
Washington Ι 12, 13 & 15 September
Get all dolled up in your best black and white attire for Megan Washington's album and silent film launch. The Tivoli is hosting this event, so you know you're in for a damn good party. At only $45 per ticket grab one today and get ready to boogie.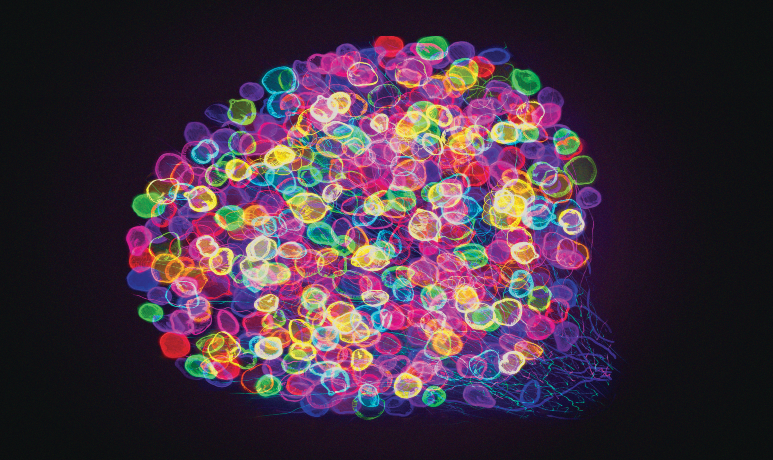 Art these fantastic?
Follow the rainbow to Brisbane's very own pot of gold at West Village. The garden will be lit up with luminescent rainbow arches that artist Hiromi Tango hopes will bring people together in a relaxing show. It's a beautiful display that soothes the mind and brings people together in our new, socially distant way.
Keep your eyes peeled for 6 giant Gouldian Finches because they've just landed across the city to spread some much-needed hope. Artist Florentijn Hofman wants you to look and smile when you lay eyes on these magnificent creatures. You'll find them across the inner-city area in places such as QPAC, South Bank, and Goodwill Bridge.
Have you ever wanted to see activism in action? What about being a hero? Well, now's your chance to save the day, well save the day for some cartoon heroes that is. Take part in this exciting social experiment for local legends and join your fellow Bris-vegas citizens to save the heroes from sharks and dangerous lasers. Make sure to bring your smartphone, it's now your superhero tool.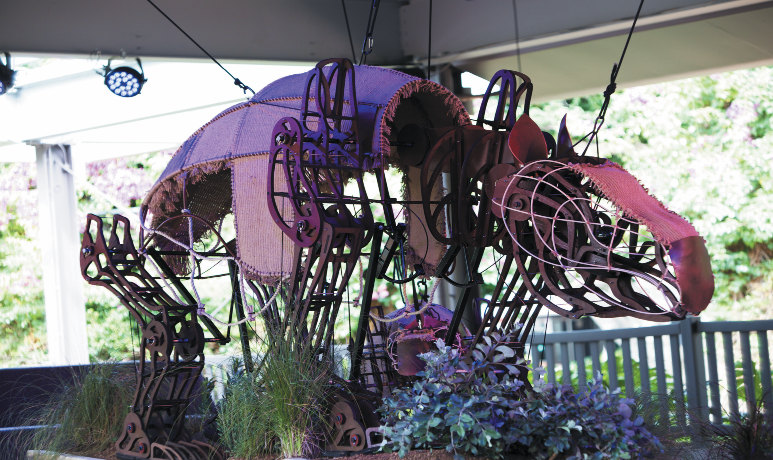 Fun for the Fam
Head back in time on an adventure to the Pleistocene era and see the giants that used to roam Australia. Brought back from the past by the Dead Puppet Society, kids can see how different the world use to be. After they've seen the enormous creatures, the kids get a chance to make their very own. Bookings are essential for this family fun event so jump online on September 11 to get yourself a spot.
Let's get physical! Your suburb is about to be ambushed by flipping acrobats, flash-mobs, prehistoric puppets, and epic lollipop ladies for some surprise exercise mayhem. It's no traditional workout that's for sure, they'll be flipping down the drive away and dancing on the paths. Get ready for the Dead Puppet Society, Flipside Circus, Elements Collective, The Mask Family, Manoeuvre, and Debase Productions to invade a neighbourhood near you.
Head to Brisbane Powerhouse to hear some mysterious tales from century-old storytelling machines. Brisfest's most enigmatic event is upon us, bring the family together to hear the wonderous tales from machines made by the obscure inventor Celeste Mackellan.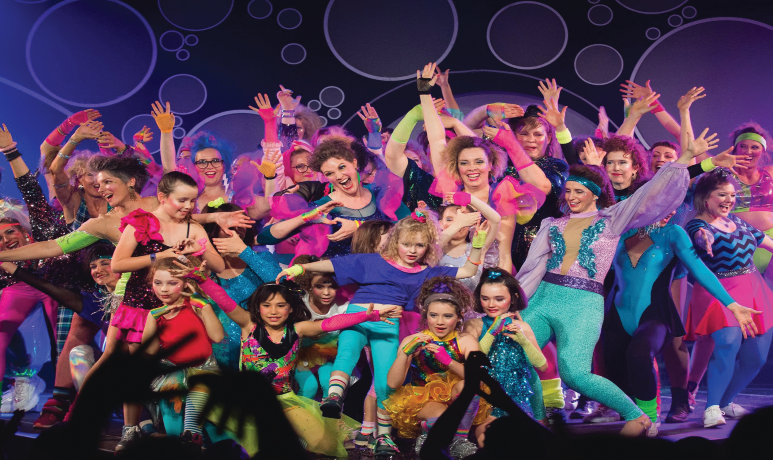 Dancing into Brisbane
Get your boogie on every Friday at the South Bank Parklands. In a Brisbane Festival first, you'll be swaying to the music with a four-square metre space around you. Don't worry, you won't be lonely, not with the dozens of other people dancing in their squares around you. Be prepared to twerk, sway, and shimmy through some games and music from the best ages.
Arc Ι 18 & 19 September
Watch a rhythmic journey of the human spirit and our search for purpose and connection after our time isolated from one another. Australasian Dance Collective brings together this moving piece that will have you looking deep within yourself about our isolation experiences. Watch the 30-member youth ensemble perform at River Quay at 5pm to witness an event reflective of our new era.
Coming Back Out Brisbane is a celebration of Brisbane's older LGBTIQ+ community through dance. Come together on September 20 at The Tivoli for a jubilant affair of fun and flair created by All The Queens Men. It's a time to celebrate, dance, and socialise all in recognition of some truly amazing people.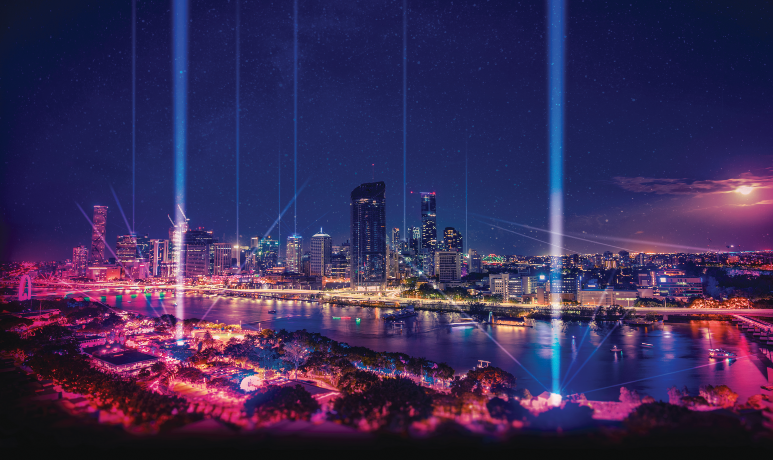 Super Special Events
Sunsuper Night Sky Ι Every Friday and Saturday, September 4-26 September
The city sky becomes a canvas every Friday and Saturday night during Brisfest for a light-show spectacular. We've had to say goodbye to Riverfire, but the sky will still shine brightly this year with a new laser and light installation. Set to an ethereal soundtrack the show will featuring interconnecting and pulsing lasers visible from dozens of spots across the city and beyond. It's a symbol of this new world and a way to begin connecting with the city again, so join Brisfest every weekend and be prepared to be amazed.
The thunder is back baby on September 26 with the ADF fly over display. To continue to honour the ADF's amazing work throughout the pandemic and bushfires the festival is having a high-altitude fly over of Brisbane. The display is always an astonishing sight and this year it's more important than ever to show our support, so make sure you look to the skies this September 26.
This September head into the city, or even just your own suburb, and support our local artists who need us now more than ever before.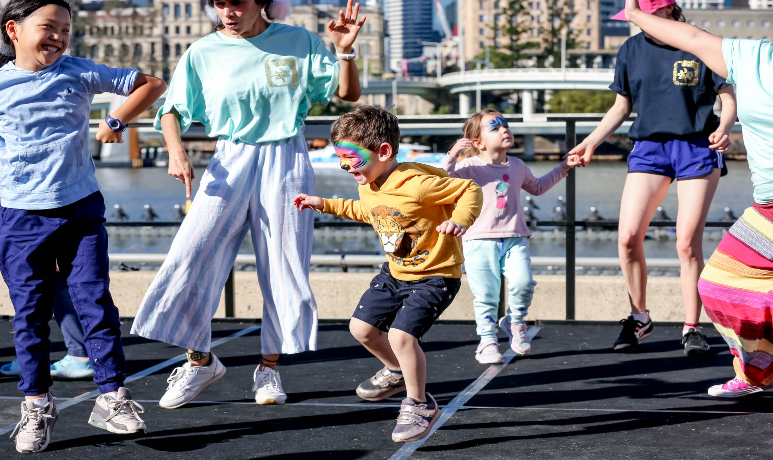 About the Author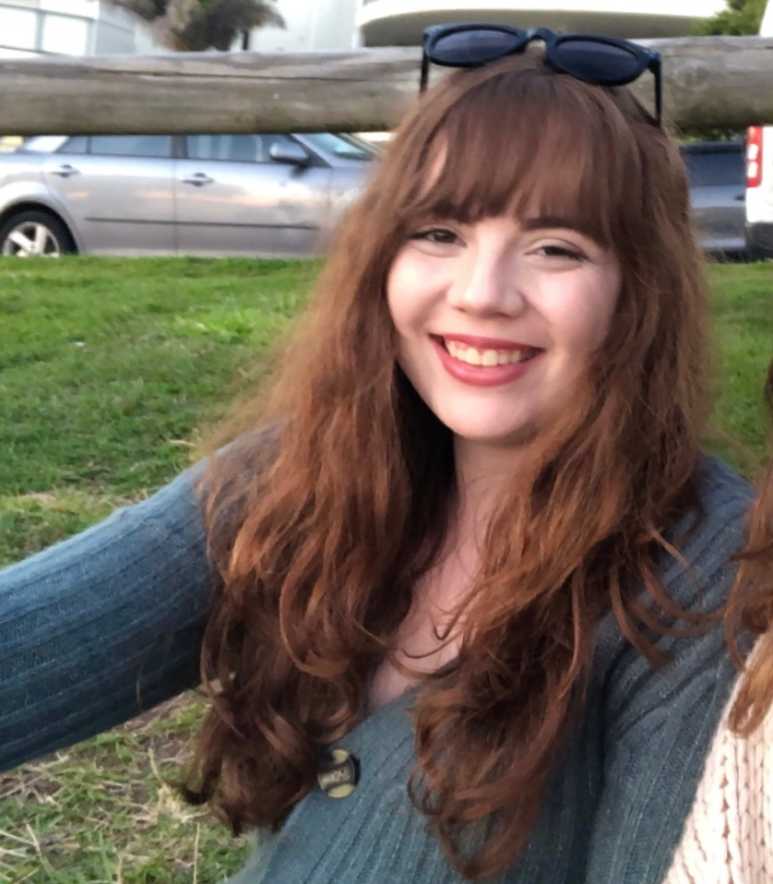 Born in Scotland and a true Aries, Melissa can be found searching for her next sugar hit and writing spot. As a lifelong reader she'll probably have a book in her hands…and one in her bag… or maybe two in her bag. An ex-martial artist turned Pilates lover, you'll find her on her way to her next workout with a chocolate bar in hand.