Your Ultimate Guide To Brewsvegas 2019
How to Have a Beer-tastic Time this Brewsvegas!
It's that time of year again to call your boss and come up with a half believable excuse to get the week off work - it's Brewsvegas week baby! Starting on the 14th of March and wrapping up on the 24th, this city-wide event is sure to get you ready to cheers the week away! Whether you want to spend the entire week exciting your taste buds with some of Brisbane's best beer, or just a chill hang after work, we've got you covered with this list of the hottest venues on offer so you can make the most of this beer-tastic event!
All Week Goodness
Let's kick start this list with the one and only Pint of Origin! For those of you who are unsure as to what this involves, nine venues will each host a state (or country) and dedicate their taps towards that region brewing talents. It's finally time to settle the debate of which state (or country) is better! Some of our favourites include Queensland (obviously!) and New South Wales both being represented at Tippler's Tap Fortitude Valley, South Australia residing at Brewhouse Brisbane, Victoria at Newstead Brewing Co. and the USA setting up at Brewski Bar.
Now if that isn't enough to get you excited, there's also slowly smoked pork rib burgers just waiting for you to taste it alongside with the new Fritzen Beer hosted at Fritzenberger Petrie Terrace and Wilston. Alternatively, Mikel Borg Bjergso, internationally acclaimed as one of the most innovative and cutting edge brewer in the world has just found home sweet home at Saccharomyces.

Friday 15th
Double Digit Duke-Out 2
6pm - 12am | FREE
Head on over to Fritzenberger Petrie Terrace to witness history in action as Brewdiots defend their title against Fritzenberger themselves, Helios Brewing Company and Revel Brewing. It'll be a keg of a good time!
Blurb Your Enthusiasm
March 15 & 16 | FREE
Brewhouse sure know what we want with sixteen beers on offer over two jam-packed days, and eight one-off beers available too! To fully immerse yourself into South Australian Breweries be sure to participate in the scavenger hunt too (there may even be some beery good prizes on offer!).
Hoppy as F$%k U$A II
All Day | FREE
You'll be happier than a child on Christmas morning with what Brewski Bar has on offer! With sixteen of the hoppiest beers from the USA on offer, you won't know what hit you! Make sure you hit up Brewsvegas socials for the lineup!
Saturday 16th
Aether Brewing Long Lunch
12pm - 5pm | $90
For a long lunch you won't be forgetting anytime soon, Aether Brewing has you sorted! With their core range and special release beers paired with a sensational degustation of local, seasonal produce, you'll be happier than a seagull with a chip! Connect with more than just the food and beer, as you understand first hand the passion behind Aether Brewing.
Ballistic Festival
1pm - 7pm | FREE
The Ballistic Festival is your go-to stop for all elements of beer culture. With great craft beers, food trucks, live entertainment and music catering for all members of the family! With the release of their latest Sleep When You're Dead beer and an Autumn Seasonal you'll be digging the chilled weekend vibes at Ballistic Brewing Co. With the added option of attending a low and slow BBQ and Smoker master classes and demonstrations by Two Butchers, what more could you ask for?
Madden Mashdown
12pm - 5pm | $40
Ballistic Beer Co. and Hop Nation are going head to head in the Ultimate Madden Mashdown and need twelve players to represent them in six rounds of Madden NFL. Tickets include a collectable Madden Mashdown tee and Collab beer, with the winner taking home the ultimate Mashdown merch and beer prize. This is one NFL game you don't want to miss! If NFL isn't your thing, supporters are still needed and are welcomed with the car park tailgate BBQ party (free entry!). All of this is happening at Ballistic Alehouse West End! Come and cheer your team on!
Tipsy With The Gypsy
2pm - 6pm | FREE
With a growing number of so-called "gypsy" brewers figuring out how to get their brews to the public without a million-dollar investment, Brisbane Brewing Co. has challenged them to come up with brand new, never seen before brew! With ten taps to choose from and fifty-litre kegs going around, these brews are sure to set your night right! Don't miss out, once these brews are gone you might never see them again!
Choose Your Own Brewventure
10am - 2pm | $50
Choose your own Brewventure with Catchment Brewing Co.'s head brewer Daniel, as you make key decisions in making the beer you'll assist in brewing on the day. For an introduction into the science and process behind commercial brewing, look no further!
Battle of the Band Brews
7pm - 11pm | $18 Pre/$23 Door
What's better than live music and great beer? A contest of brews and tunes! Head on over to Soapbox Beer to watch local bands battle it out with their own craft beer. For a contest of music and beer, there's no better place to be!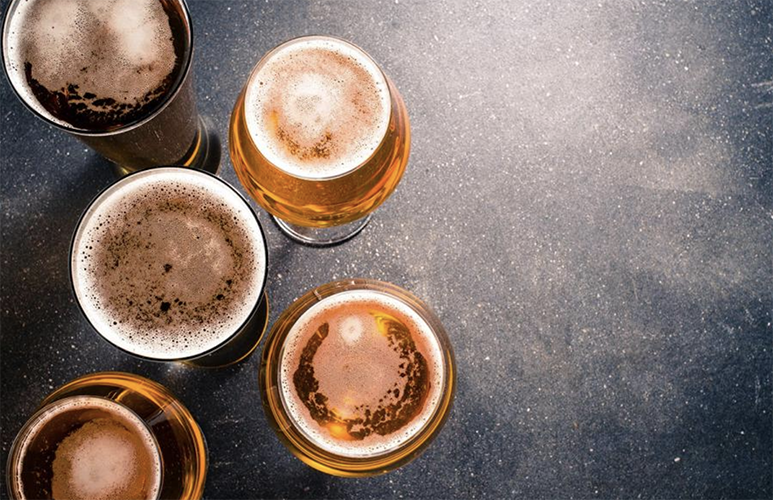 Sunday 17th
What the Truck Party
11am - 6pm | FREE
Beers + food + beats = the perfect Sunday! This is the mother of all truck parties! Celebrate in the sunshine with a cold beer at Felons Brewing Co. to live your best life this Sunday. A little birdie told us that there may even be some limited release beer on offer!
3 Legged Beer Footrace
11am - 7pm | FREE
Look no further for the greatest every 3 legged beer race to have hit Brewsvegas! You'll start at the famous Newstead Brewery, indulging in some of Brisbane's finest brews, before getting your leg tied to your partner and marching down Ann Street to the Osbourne Hotel. Here, Newstead Brewery and the Osbourne Hotel will launch a collaborative beer that will be the talk of Brewsvegas! So come along for an afternoon of fun, DJs, live music and New York Pizzas!
Floaty McFloatface
12pm - 4pm | FREE
Ever want a blast from your past and crave a spider? No, not the eight-legged kind, the coke and ice cream one! Well, now there's an adult version and it will not disappoint. Introducing you to The Burrow, where they've paired a whole bunch of beers to some delicious pastries/sweets, served with lashings of ice cream! For an afternoon of saying goodbye to being an adult and full of guilty pleasures, look no further!
Breakfast of Champions
10am - 12pm | $40
For the easiest recovery from Saturday, look no further than Brewhouse Brisbane's Breakfast of Champions! They've got you covered with four breakfast beers, 3 courses, brew knowledge, games and a cheeky giveaway, what more could you ask for? Dine like the champion we know you are!
Running With The (Bad) Shepherd
7am - 1pm | FREE
We all know how amazing beer can be, but it comes with a strong price - a beer belly! Never fear, Newstead Brewing Co. has got the answer! This Sunday morning run some trails on Mt-Cootha with Scott Thomson, a force to be reckoned with from Bad Shepherd Brewing, then enjoy some beers and breakfast! If running isn't your scene don't worry, there'll be beer on offer for the whole day for you to enjoy, sweat-free!
Farmhouse Fondue
12pm - 2:30pm | $120 for 2
Fondue for two - yes, please! Grab a mate or that hot tinder date and come along to Brewski Bar's Farmhouse Fondue for two for a classic cheese fondue (from a genuine 1972 recipe). Paired with four funky Farmhouse Beers from the USA, bring a buddy and enjoy a relaxing Sunday that might get your mother's approval!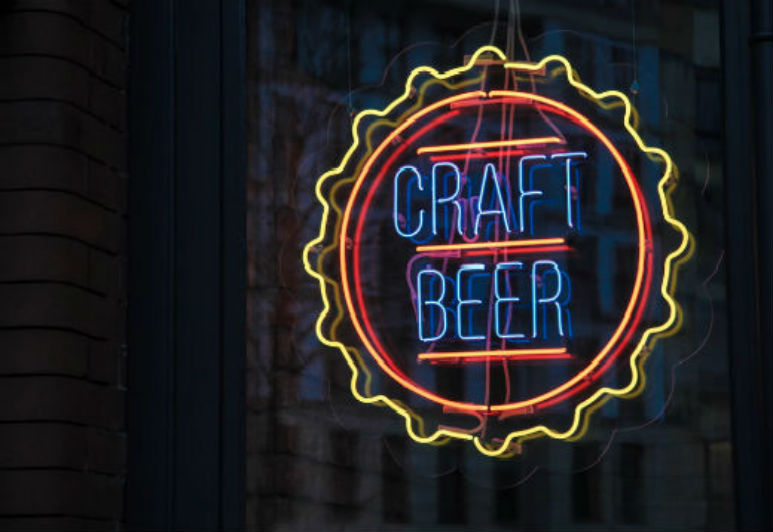 Monday 18th
Warpigs Brewpub Feast
6:30pm - 9pm | $100
Saccharomyces is hosting one of the greatest collaborations yet - with both American Brewery 3 Floyds and Danish brewer Mikkeller creating Warpigs Brewpub. For an authentic Texas barbeque joint with American-Danish style brews in between, it's all coming straight to Brisbane just for your enjoyment. This is one epic night you won't want to miss!
Dungeon Quest
6:30pm - 10pm | FREE
Head on over to Netherworld for a night full of 1st level RPG adventures, dungeon exploring and challenges! This is a night sure to stand out from the rest. With a series of quests to complete, ranging from treasure hunts, riddles, gaming challenges all to earn XP to claim some awesome rewards! Loot includes a limited edition enamel pin for all brave adventurers along with a few pints courtesy of the ale-makers! That's a game worth winning!
Molecular Monday
6:30pm - 9:30pm | $99
The Catchment Brewing Co. is offering one of the most unique dinners yet! More than just a beer matched dinner, this feed will be made up of ingredients from different parts of the brewing process to create a five-course degustation worth its weight in grain! Get in quick, there are only 20 tickets on offer!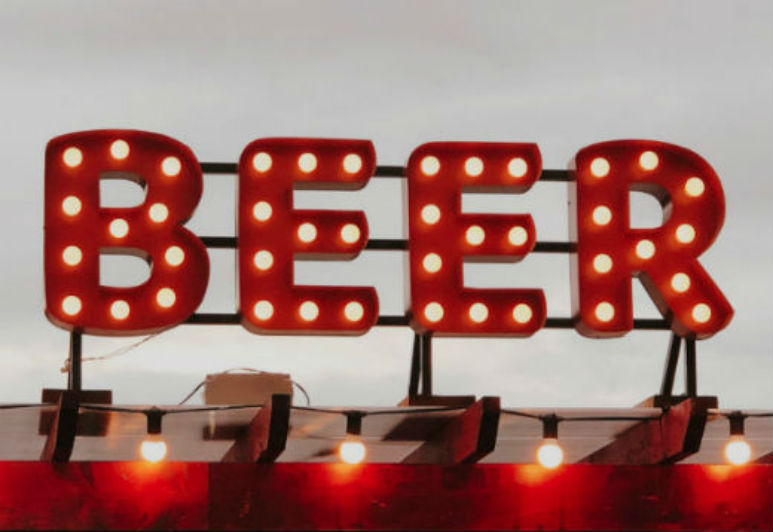 Tuesday 19th
Brewers Trivia
6:45pm - 10:45pm | $10
Gather around for a night of trivia with your favourite - Archer Brewing! Archer Brewing is collaborating with other Brisbane breweries (think last years BNEIPA), then hosting a trivia night to celebrate! One ticket gets you a seat at the table (or you can book a table) with a brewer. The winning team receives a brew day with Archer Brewing's very own Gavin Croft! You also receive a free beer with your ticket!
Eat No Evil
7pm - 9:30pm | $80
Eat and drink your way through the best of West End! Jumping from canapés at BOSC, entrees at Catchment Brewing Co., followed by delightful mains at Brisbane Brewing Co. then sweetening the night at Archive Beer Boutique. All accompanied by tasty craft beers. What more could you want on a Tuesday?
Chef to the Death
6pm - 9:30pm | $65
Only one chef will be left standing! Prepare yourself for the biggest culinary battle Brisbane has ever seen, hosted right here at Newstead Brewing Co! Eight dishes, four courses and two chefs, who will be the winner? It's up to you! Watch as these chefs prepare and serve your food, then vote on your favourite. Spaces are limited to get in quick!
Stouty As F$%k U$A
All Day | FREE
Brewski Bar is giving you the biggest challenge yet! It's time to drink the world's best imperial stouts on offer. Ranging from Perennial, Firestone Walker, AleSmith, Westbrook, Hoppin' Frog and Prairie to name a few, this Tuesday is going off with a bang! Don't worry, there's also some smoking American barbecue food on offer to help the beer go down. Now that sounds like the perfect Tuesday!
Mikkeller's Ol & Bord Danish Dinner
5:30pm - 8pm | $100
Saccharomyces is hosting Mikkeller's take on the Scandinavian culinary tradition of an open-faced sandwich on rye bread. For one night only, experience culinary greatness over a three-course Ol & Bro dinner matched with your choice of exclusive Mikkeller brews.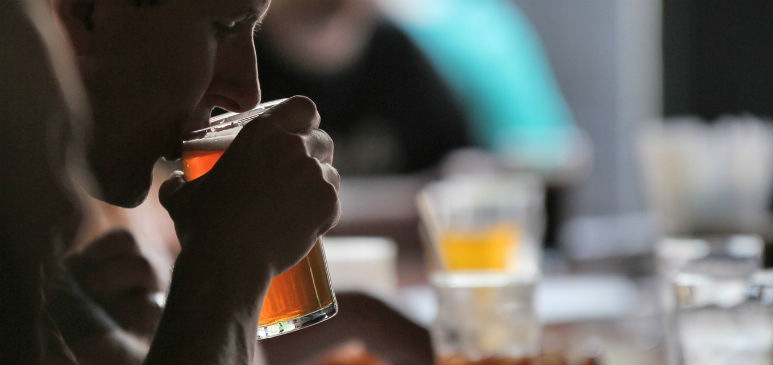 Wednesday 20th
Biere Et Fromage
7pm - 8:30pm | $30
Us Aussies know beer, and the French know their cheese, so why not combine the two and see what you get? The answer: a night of delicious, local beers with incredible imported French cheese at Brendale Brewing Co. The lovely brewers will talk about the selection of beers on offer, whilst the experts from Le Fromage Yard will teach you all there is to know in the cheese world. You'll be able to taste four beers matched with cheeses - which are all available for purchase so you can impress your friends with your expert knowledge!
Ingrained - A Beer and Food Pairing
6pm - 10pm | $120
Semi Pro Brewing and Dylan Cashman, former head chef and owner of The Blue Door on 5th, explore the raw ingredients in beer and teach us how to make three amazing courses out of them. This is perfect for you to impress your date with later!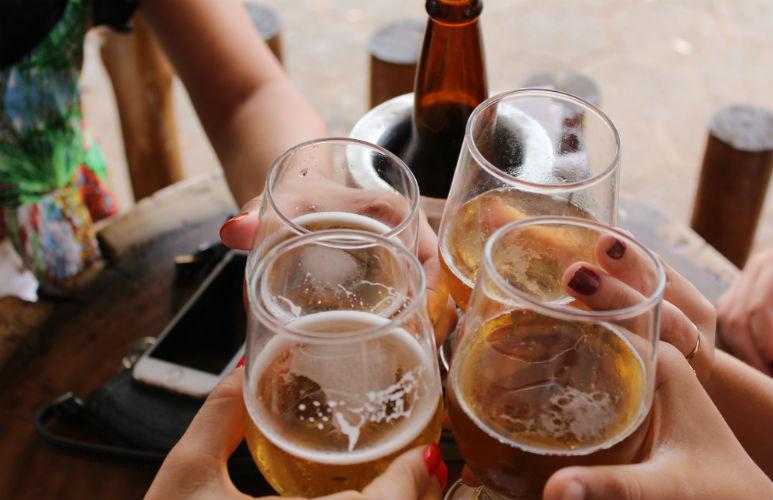 Thursday 21st
Blind Boilermaker Banquet
7pm - 9:30pm | $80
Stone & Wood Brewing are teaming up with Archive Beer Boutique to present you with a Blind Boilermaker Banquet featuring four mystery courses, each of which are perfectly paired with a boilermaker. Fear not, you won't be blindfolded (you can save that for later!), but you'll need an open mind and empty stomach!
Getting Schwiftier
4pm - 12am | FREE
For a Rick & Morty themed event with beer look no further! Brisbane Brewing Co. is teaming up with Epic Beer to give you a once in a lifetime night! There will be Rick and Morty themed brews, brand new Epic kegs and lots of food to go around! Nobody exists on purpose. Nobody belongs anywhere. We're all going to die. Come drink some beer!
Mashed In (Live)
4pm - 5pm | FREE
Hosted at the wonderful Newstead Brewing Co., join Sean Ryan and Matt Lick discuss the Brewsvegas week so far on their live episode of Mashed In! With special guests covering music, beer, entertainment and general nerd culture - there's something for everyone! There will be Killer Sprocket Beer on tap, and possibly some special releases. So come along, sit back, and listen to the boys wrap up Brewsvegas highlights!
Kaiju & Killer Sprocket Watch Samurai Cop ... Again
6:30pm - 10pm | FREE
Kaiju and Killer Sprocket are teaming up again to show (or explain to) us the confusing, yet oddly appealing film Samurai Cop! Join in for a night of commentary from two brewers who have seen the film too much to be considered sane and indulge in a line up of collar brews, core range treats and special release treats - all being hosted by Newstead Brewing Co!
(S)ale of the Century
6:30pm - 10pm | FREE
Join Newstead Brewing Co. for a night full of confusion and laughs with their live taping of the game show "(S)ale Of The Century" - a game show in which four breweries play for the opportunity to win the (figurative) buyout of a lifetime. This is a rare chance to witness a true hero in action. Bookings are recommended.
Battle Of The Barrel III
From 6pm | $110
Witness one of the best battles Brewsvegas has on offer! With Brewski Bar hosting the third edition of this hectic event featuring two Barrel Aged rock stars, one representing Australia and the other America. Expect beers and cheese for everyone! With a night as intense as this you won't know what's hit you!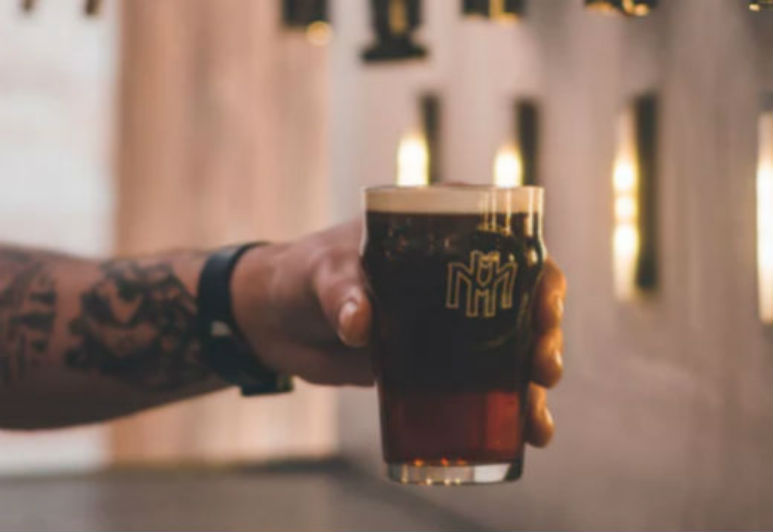 Friday 22nd
Fair Dinkum
6:15pm - 12am | $25
Prepare yourself for a 50% night you don't want to miss! Newstead Brewing Co. is partnering with Kaiju with their freshly brewed beer on offer! It's time to get fancy! With a dress code of 50% fancy and 50% as ridiculous as you can go, there'll definitely be something to look at! Your ticket will get you canapés, exclusive first try of the beer, live entertainment and the fanciest beer launch you'll go to! Don't stress if themed parties aren't your thing, there's an onsite wardrobe at your disposal so you have no excuses not to come!
Well Tapped VI
5pm - 11pm | FREE
Prepare yourself for one hell of a competition to kick off the eve of the last weekend of Brewsvegas! Tippler's Tap in Fortitude Valley is hosting this wicked competition where fourteen local gypsy brewers brew one-off beers to be on tap all night! Come on over and feel the creativity in the air - it's the perfect way to start your weekend, I promise!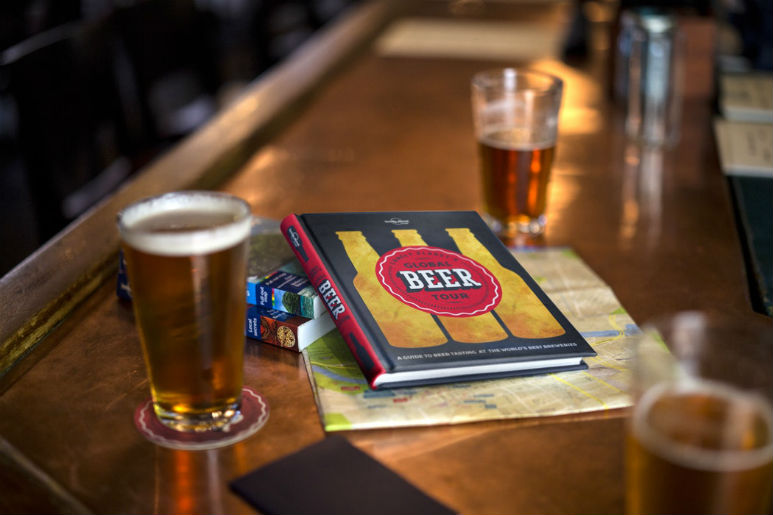 Saturday 23rd
Fishing With Aether
5am - 4:30pm | $325
Keen for a fishing adventure? Love a good beer? Look no further! The guys over at Aether Brewing have organised a fishing trip just for you! How can this get better you ask? Everything's included! That's right, Aether are providing transport, 9 hours on the water, rods, baits and eskies of the finest beer from their brewery accompanied with food to match! All you have to do is make it to Aether Brewing at 5am and (hopefully!) catch some fish - easy!
Beermuda Triangle
1pm - 7pm | FREE
This is one threesome you definitely want to be a part of! Ballistic Beer, Helios and Slipstream are combining forces to provide you with the best beer the Southside has to offer! Don't worry about getting lost, there's a free inter-brewery bus provided to get you sufficiently happy at all these breweries!
Meet The Maker
6pm - 10pm | $99
Local is best and what better way to support local than to know who's growing your food? Join the team at Ballistic Beer Alehouse, Matt Kirkegaard and Food Connect for a night full of mouthwatering food, cold beer and storytelling. Matt will present four courses and introduce the chefs, brewers and farmers behind each one. To make this event even more local, Ballistic's head brewer, Lachy Crothers, will produce an exclusive beer for the night, also using only Australian sourced produce.
All Hopped Up
10am - 12am | FREE
Hops for days! Who doesn't love that magical flower that makes beer taste better and life brighter? Brewhouse Brisbane is offering a showcase of SA's best hop bombs! There'll be 8 new beers on offer - but don't worry, they won't all be IIPAs. So come in expecting a wide range of styles to peak your tastebuds and curiosity and leave feeling satisfied!
Bridges and Roads
9am - 12pm |$10
It's coming to the end of Brewsvegas and you all know what that means - it's time to do something about that beer belly that's beginning to form (yes, I'm sorry, we noticed it!). Lucky for you, Newstead Brewing Co. has a solution! An easy 40km cycling circuit lead by the one and only Ben Krauss - founder of Bridge Road Brewing and a cycling legend! Don't stress, there's plenty of stops along the way with refreshments and once you've arrived back at Doggett Street there's a special unveiling of something Bridge Road Brewing and Newstead Brewing Co. have been working on! Brunch, coffee and beers starting from 10am.
The Brewers Panel
4pm - 5pm | $20
Head on over to Newstead Brewing Co. for an informal, informative afternoon that includes beer tasting, part show-and-tell, and part Q&A! Have you ever had any questions about brewing, how to make it big as a brewer, or just want to find out what the next best thing will be, head on over and find out!
Abnormal Brewing Co.
1:30pm - 3:30pm | $64
America is back and this time giving us one of their hottest brewpubs on the West Coast! With special visitor Jeff Milton coming over to tell us more about Abnormal Beer Co., Brewski's famous BBQ plates and six abnormal beers on offer, come on over for a chat, you won't regret it!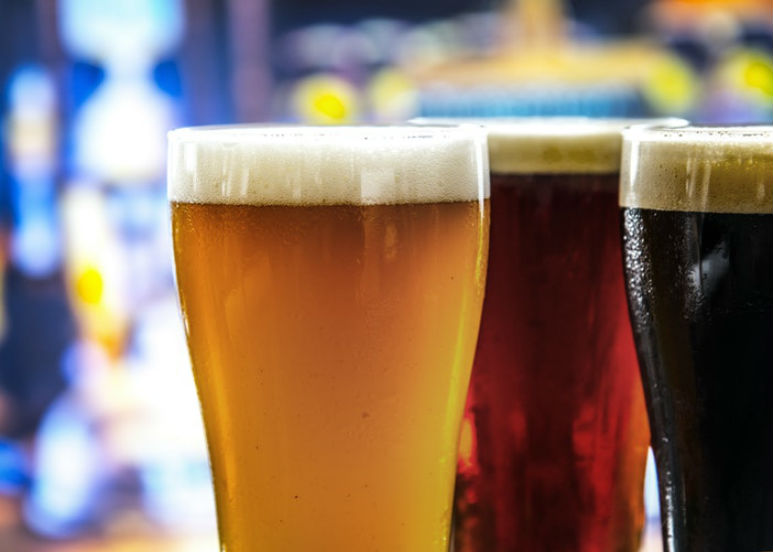 Sunday 24th
Alleyway
12pm - 8pm | FREE
You may know Fonzie Abbott for its coffee, but now you'll know it for its beer! Their tap house and alleyway beer garden will give you perfect Sunday afternoon vibes - with specialty beers, cocktails and their very own Wishbone spirits, this is a Sunday you don't want to miss!
Day of the Dog
9am - 1pm | FREE
Head on over to Newstead Brewing Co. and witness their transformation into the dog-friendliest bar in town! Bring your pooch and enjoy your Sunday in style, with live music, food, coffee stalls and a photographer, you'll be living the high life!
5th Annual Calibre Block Party
12pm - 10pm | FREE
Thanks to Saccharomyces, Fish Lane is being taken over by Calibre Craft Beer Traders! Get keen for some amazing Australian brews and spirits! With a live DJ, live art installations, market stalls, food trucks and of course Australian beer, you'll be living your best life this Sunday!
So enjoy this list of some (keyword: some!) of the events on offer this Brewsvegas, and go wild! With all this beer waiting for you, that shouldn't be too hard!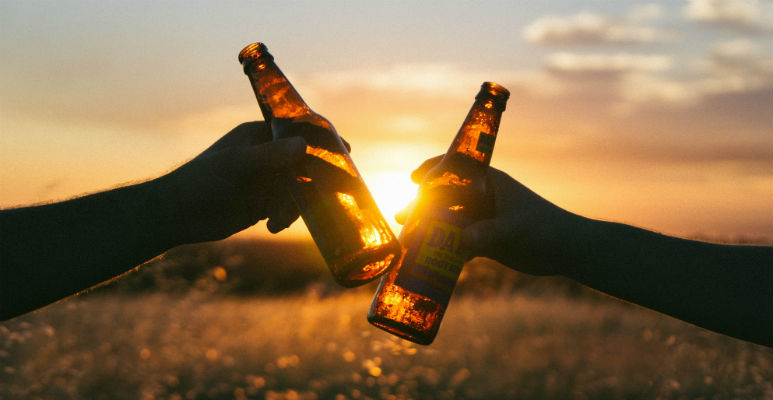 About the Author
In an ideal world you'll find me on a beach, but in reality it's more like anywhere my friends and family are. I'm a lover of pups (especially my own), travelling and new experiences, I'm constantly up for a challenge! I'm always keen for an adventure, so let's go on one!