21 Epic Aussie Experiences To Add To Your Bucket List
It's time to hit the road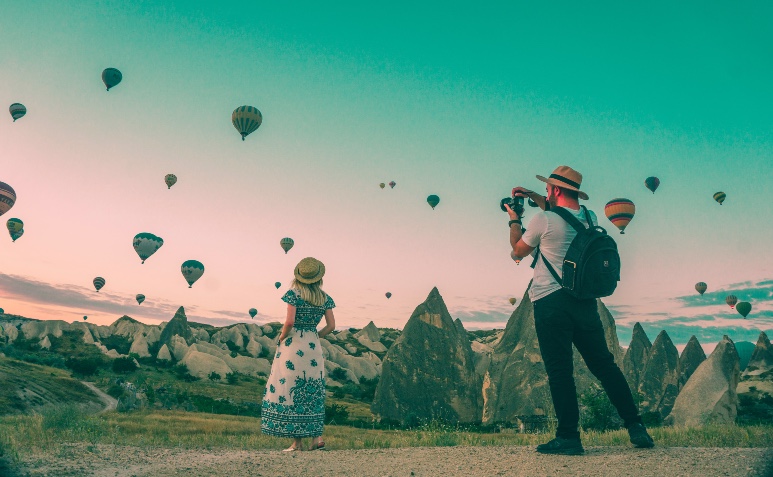 Hip hip, hooray! Our nation is finally starting to open back up again which means it is time to start exploring. We've been couped up for a while now and everyone is itching to experience life again (Netflix gets old fast). What better way to do this than ticking off your very own bucket list! Australia is home to thousands of experiences you can't get anywhere else. We can't give you everything you can do but we can provide you with a peek into the bucket list activities you can tick off in Australia right now and some inspo for plenty more travel.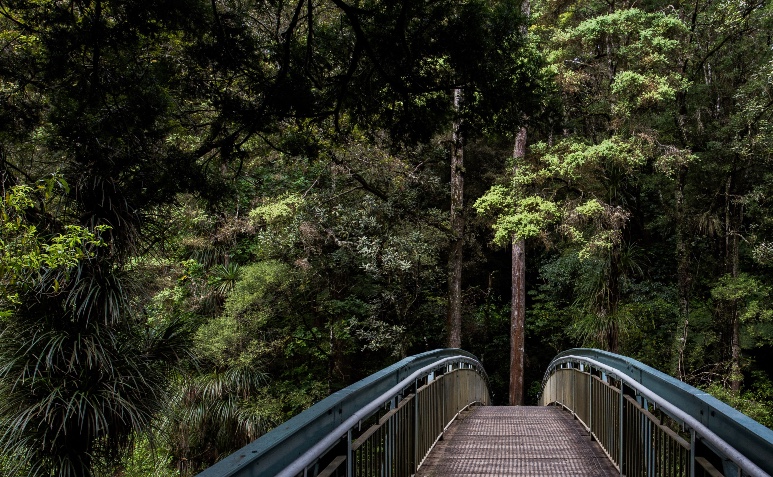 Explore Nature At The Scenic Rim Trail by Spicers
Gasp at the spectacular views the Great Dividing Range provides while enjoying an all-day hiking experience. You'll be exploring trails through a 2000ha private nature refuge that is owned by Spicers Retreats, so it is the very definition of exclusive. This is truly one for nature lovers to off their bucket list.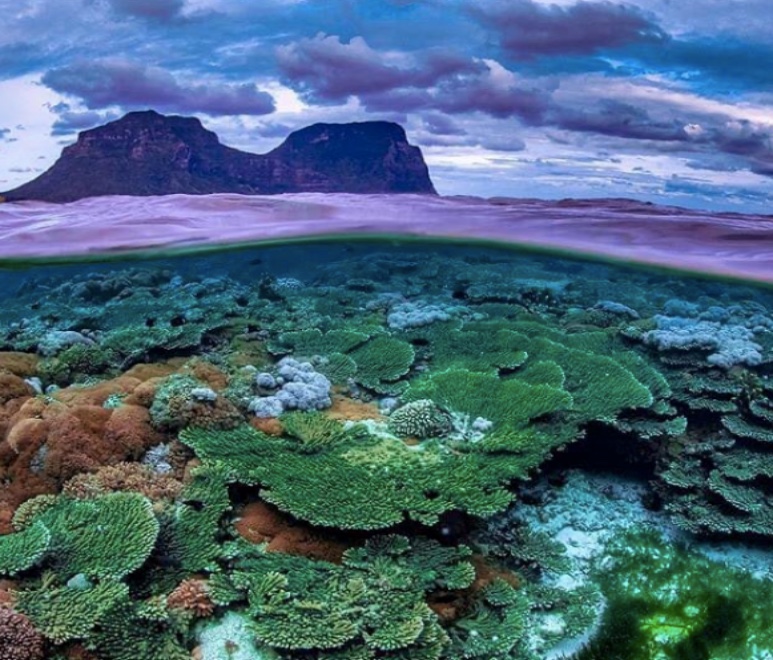 📷: @visitlordhowe
Have The Best Of Both Worlds At Lord Howe Island
If tropical destinations are your thing then Lord Howe Island needs to be on your bucket list. With an unmatched scenery and an endless list of things to do Lord Howe Island is a must. Hit two birds with one stone and get your dive and climb on in one day. Spend the morning in the depths of the ocean and the afternoon on top of the world.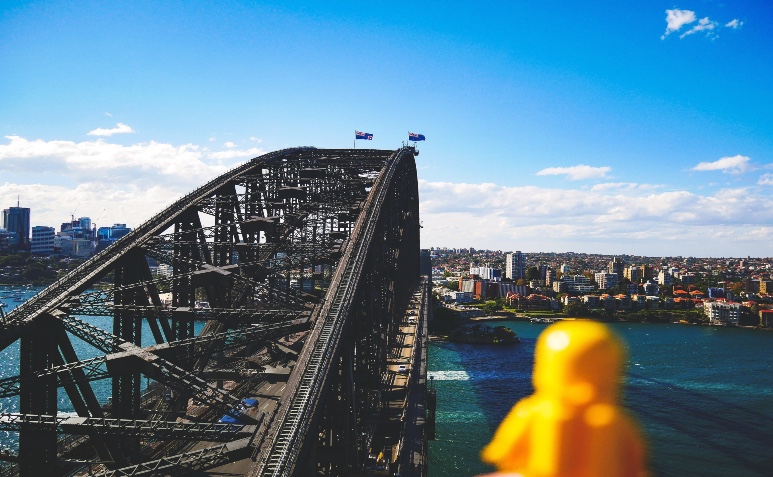 See New Heights Climbing The Sydney Harbour Bridge
An absolute Aussie classic the Sydney Harbour Story Bridge climb gives you the most spectacular views around. See the entire city from a single vantage point and burn off calories while you do it. Tick off your bucket list and new year's resolutions in one go!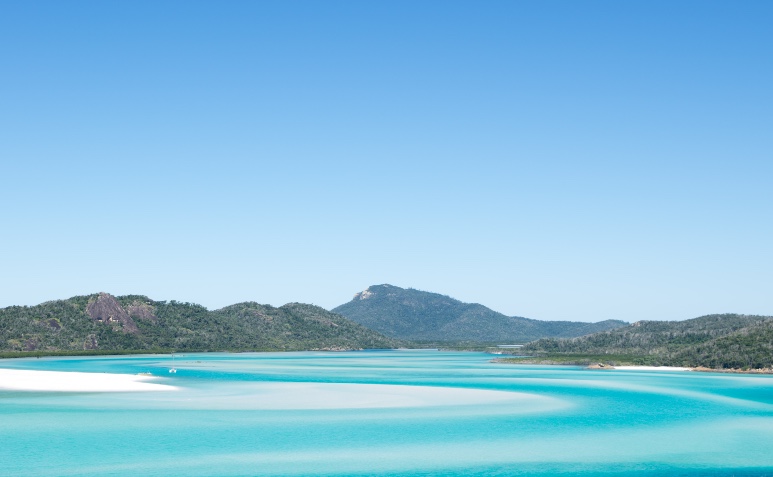 Feel Fintastic At Whitehaven Beach
There are plenty of beaches in Australia but none of them is a match to Whitehaven. The pure white sand is a sight that must be seen to be believed. No, you can't bring any sand back with you, but you can snorkel, explore, and tan the day away on the pure white sands.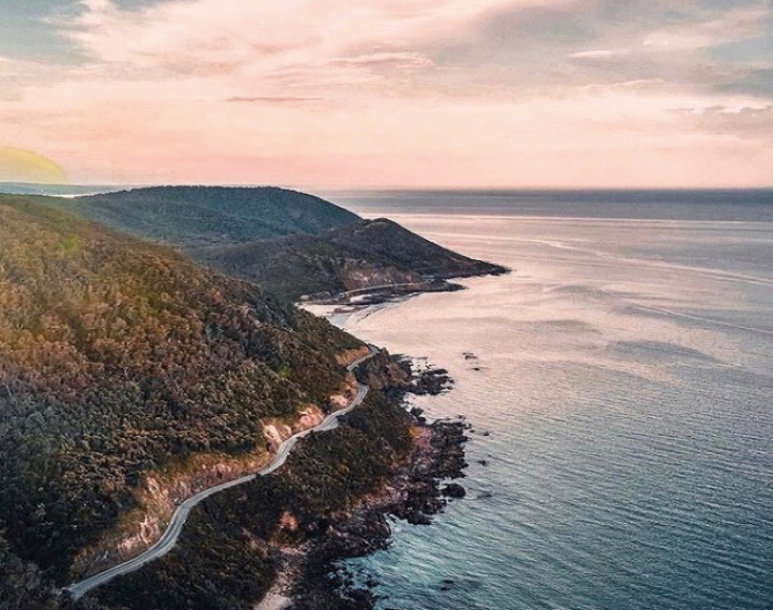 📷: @safari.global
Do It All On The Great Ocean Road
Talk about having the world at your feet. Take a road trip to the Great Ocean Road to see the towering 12 Apostles, dive under waterfalls, explore rainforests, watch the surf break, mountain bike and explore local towns to get your feast on while supporting small business. If this isn't on your bucket list already, it needs to be now.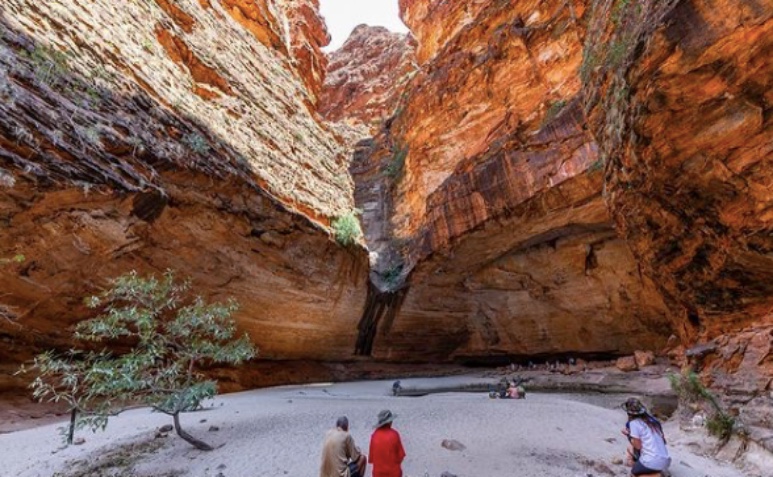 📷: @landibradshawphotography
Soar Over the Bungle Bungle Range
There are few areas of land as unique and beautiful as the World Heritage-listed Purnululu National Park. With the Bungle Bungle range and plenty of other natural beauty flying overhead is the best way to see this wonder. With heaps of flight options to choose from (you can even add a guided walk!), there is something for everyone. Have your camera at the ready, this is a bucket list tick you'll want to document.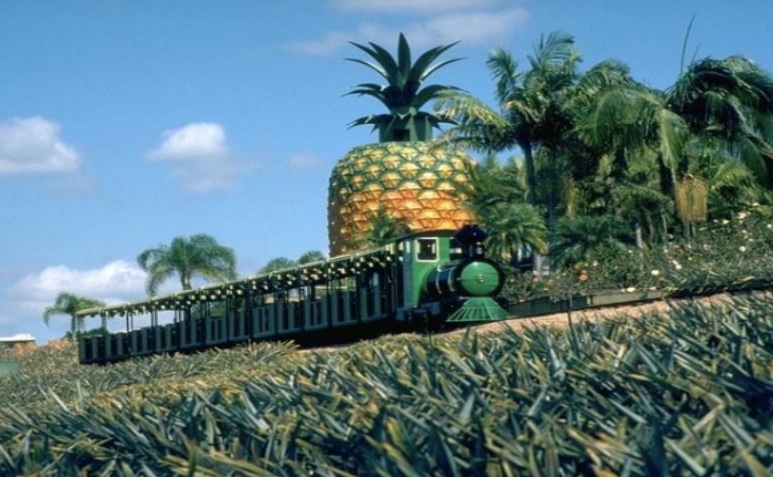 📷: @the_big_pineapple
Make a Day At The Big Pineapple
Every Queenslander knows the Big Pineapple but if you haven't gone to visit it yet you are missing out. Of course, there are the iconic Insta pics to take but did you know there is a zoo and high ropes treetop course too? Not to mention they have the best ice cream in the world (no, that isn't an exaggeration). With all this in one spot, you've got to tick this one off your list.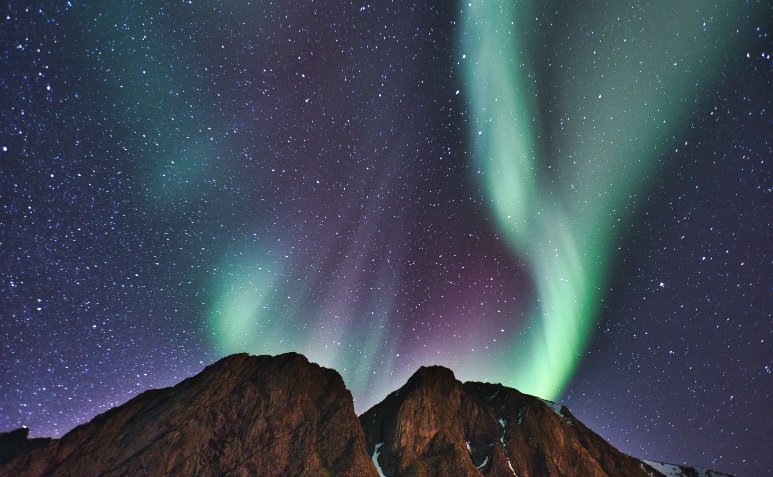 Goodbye Northern Lights, Hello Southern Lights
Everyone knows about the Northern Lights, but our very own Southern Lights are just as spectacular. Take the trip to Tasmania and go as far south as possible to witness this unbelievable sight in person. Head to the sandy shores or set up in a car park, all you need is an unobstructed view of the south to be completely captivated by this shining wonder of the world.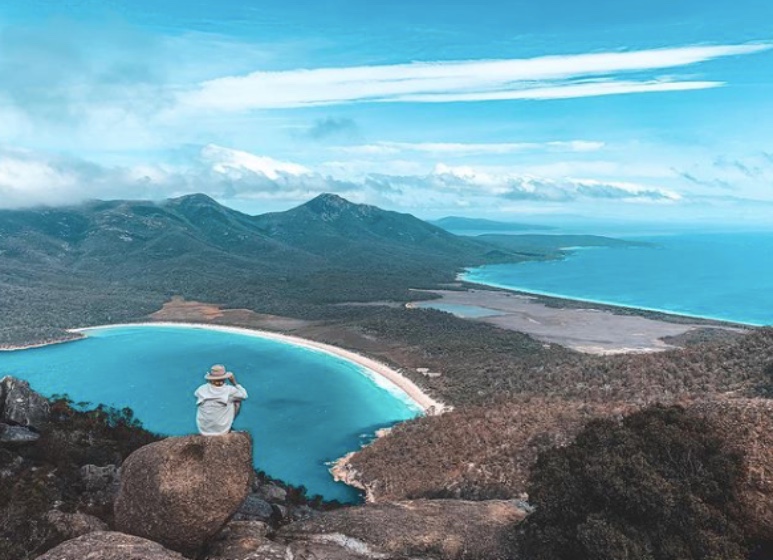 📷: @bayliiieee
Have A Secluded Escape In Coles Bay
How many people can say they've seen pink mountains? Anyone who visits Coles Bay that's who. Yes, it is crazy to think about mountains being pink, but Coles Bay is nestled underneath these spectacular peaks. It's worth going for the mountains alone but Coles Bay also happens to be a seaside village with uncrowded beaches and crystal-clear water (no strangers in the background of your pics!). Go for the mountains and stay for the atmosphere, this is truly worthy of a tick off your list.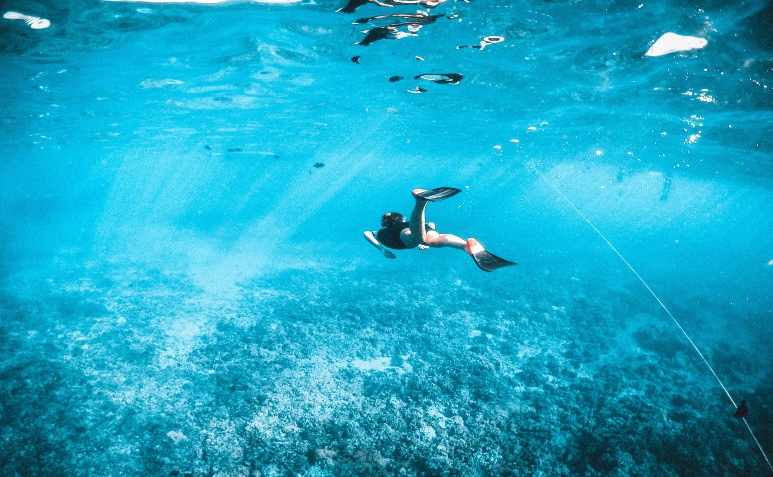 Go Under The Sea With A Great Barrier Reef Scuba Dive
The entire Whitsundays is bucket list-worthy but to be specific diving on the Great Barrier Reef is the number one part. Immerse yourself in an underwater wonderland to see all the thingamabobs that live under the sea. There are so many options for heading out to the reef but we recommended the tours that include glass-bottom boat rides (they are even better than you think).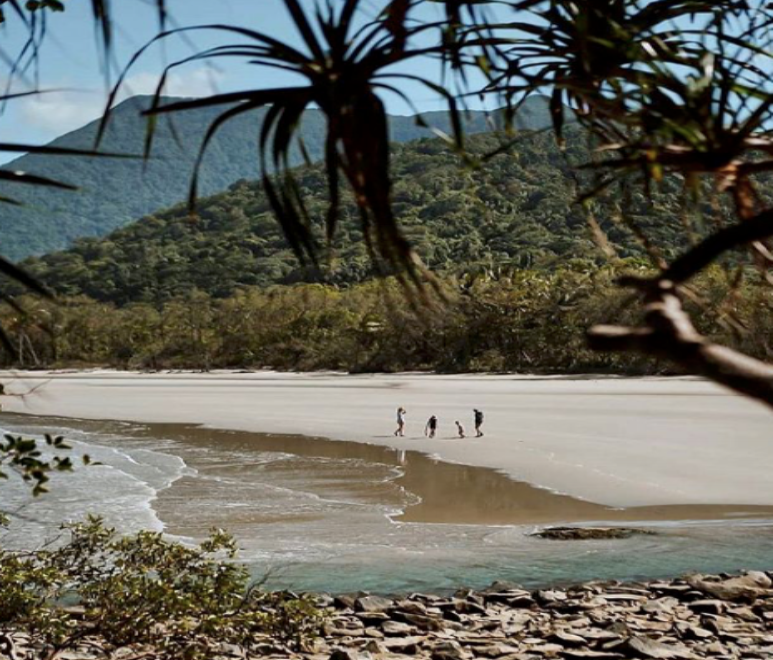 📷: @these.wander.days
Take Your Time In Daintree National Park
This one deserves at least a few days to explore and lucky for us the Daintree provides accommodation for every type of traveller. The 95km Daintree region is home to a nature lovers' paradise. Even if you aren't the hiking type, explore the Daintree at your own pace with bird watching, horse riding, or chillin' on the beach. If adventure is more your thing then go croc spotting or take a wild 4WD on Bloomfield road. There is a crazy amount on offer and it's right here in Queensland just waiting for you to arrive!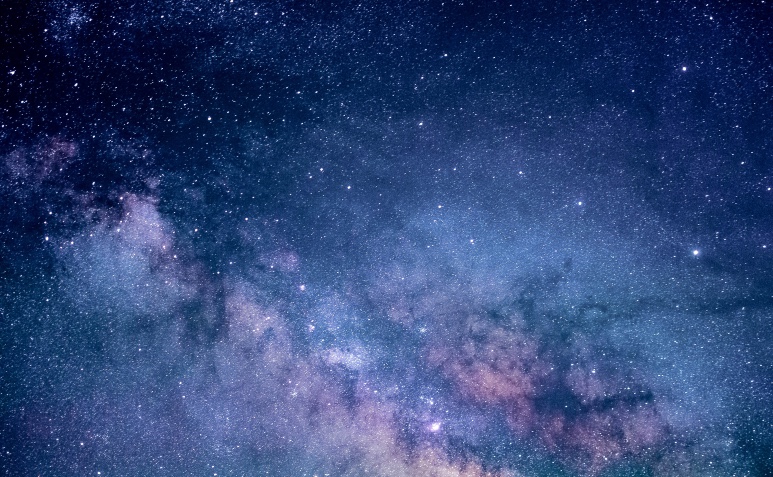 Gaze Into The Eyes of The Universe at Jump-Up Winton
One of the most amazing experiences in life is looking up at night and seeing the stars, not the stars we see in the city, but the real true night sky in the outback. Uninterrupted by light pollution you can actually see out into our wider universe. At the Jump-Up in Winton Queensland, you can see truly alien sights that are so rare now. Gaze up and ponder your place in the universe in Winton, it's right here waiting.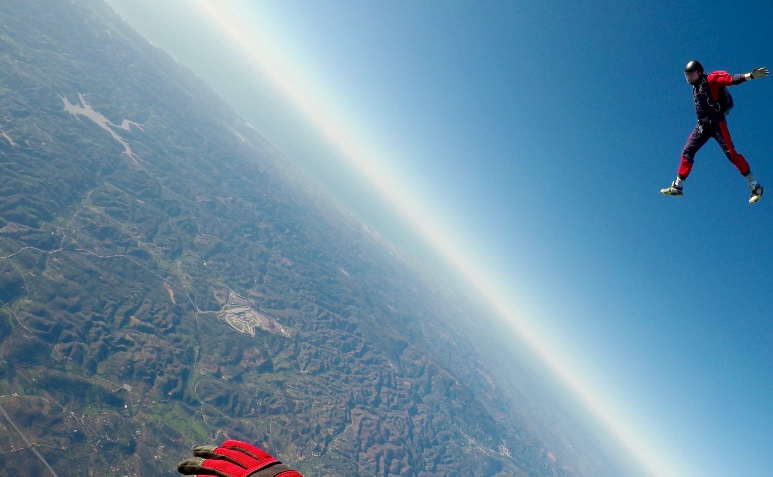 Skydive Over Our Best Sights
The skydive is a quintessential bucket list item but we want to take it up a notch with skydives that bring you over the best our country has to offer. Take the leap of faith 15,000ft over Hervey Bay to come to a safe landing on beautiful beaches or freefall for a heart-pounding 60 seconds over Noosa to see our best beaches and hinterland.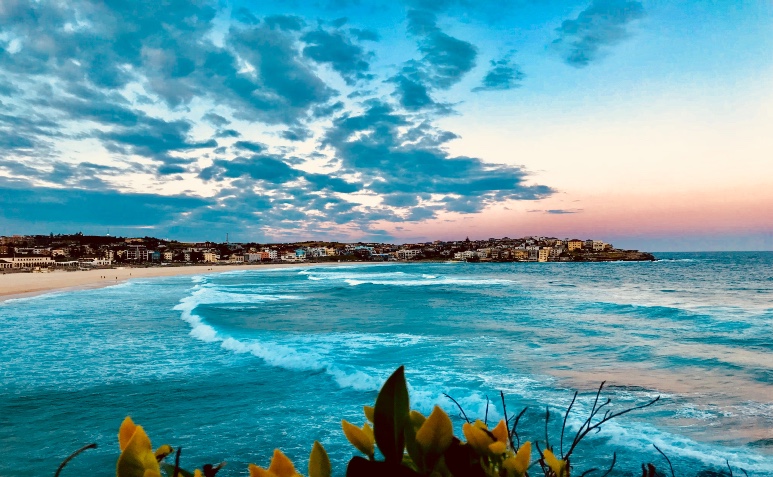 Get Cosy With Lifeguards At Bondi Beach
The Bondi Beach visit shouldn't just be for international visitors, Bondi is arguably Australia's most famous beach and no self-respecting Aussie can go through life without seeing it once. Catch a glimpse of the lifeguards that made the beach famous, try to get in the background of a shot from the show that made those lifeguards famous, or just seas the day by relaxing on the sand.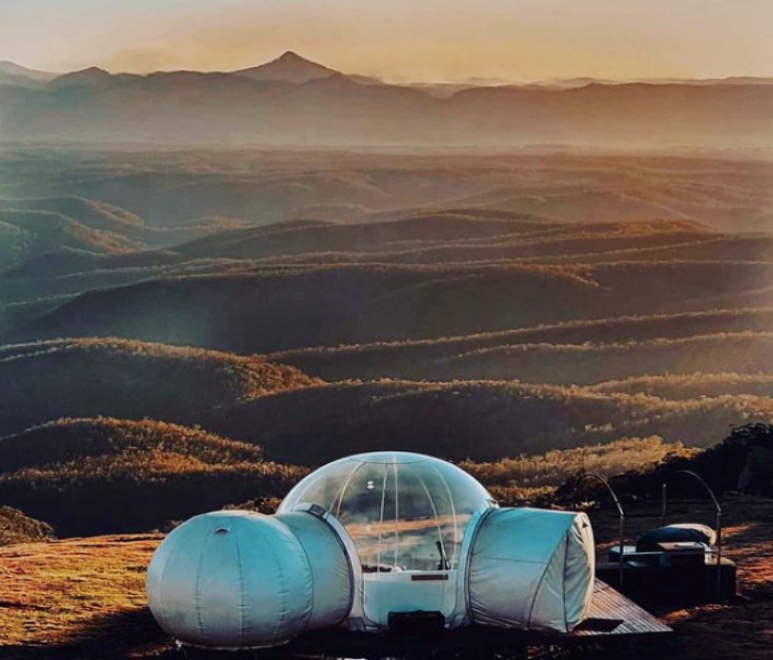 📷: @tangthaiiiii
Spend The Night In A Bubble Tent
Take about a room with a view 😱. Capertee Valley in NSW is home to three unique bubble tents that are open for booking. Get out of your comfort bubble and discover these luxurious bubbles for a night (or two) you will never forget. Each one is hidden from the other giving you complete privacy in this natural wonderland. No worries about running into other guests or waiting to use the hot tub (which they have btw) you have the whole valley to yourself.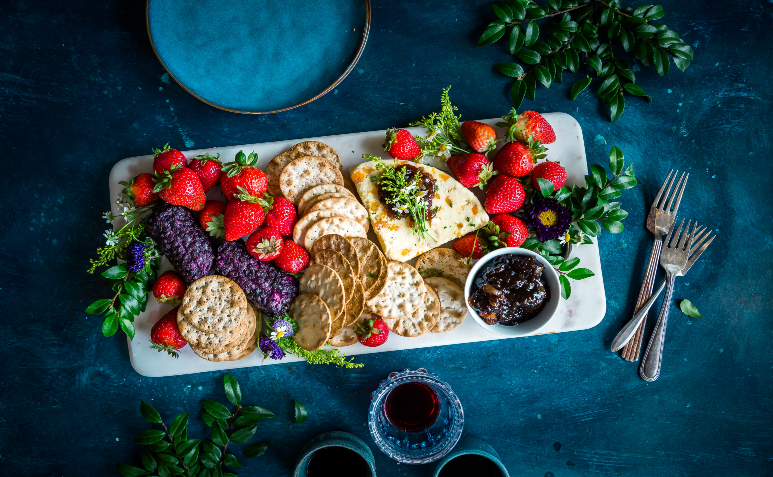 Eat Your Way Through Brisbane
This isn't one thing to tick off but more like a mini bucket list in itself. With such an array of tastes in the city, there are literally hundreds of places to take your pallet on tour. Pick your favourite flavours and write a list to tick off as you go. Start the day with a delicious breakfast, down some mimosas at brunch, fill up on lunch, stop for nibbles in the afternoon, indulge in fine dining for dinner, and top it all off with a dessert of your choice.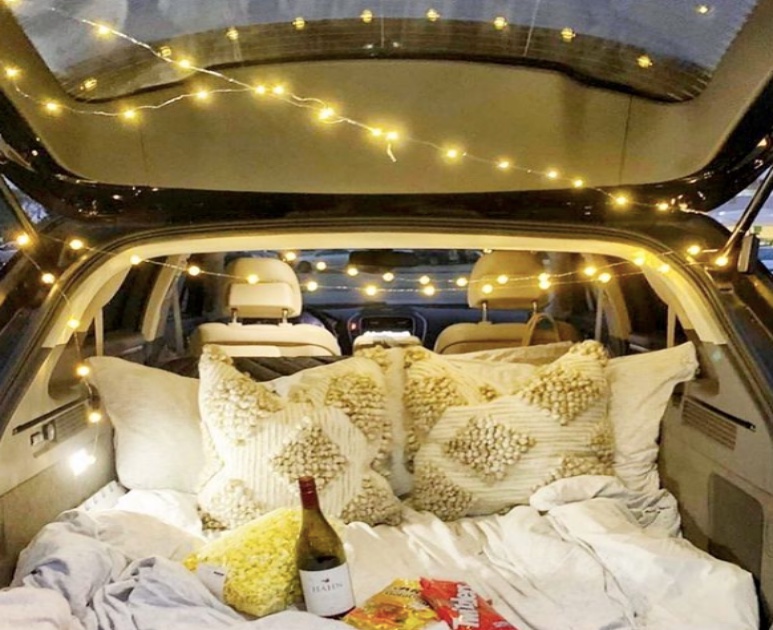 📷: @yataladriveintheatre
Drive Back In Time At A Drive-in Cinema
Live like you're from a different decade for a night and roll up to a drive-in cinema. There are hundreds across Australia and lucky for us some of the best live right here in QLD. It might not sound bucket list-worthy but believe me, once you've done it, you'll understand. Do it properly and set up in the tray of a ute and or the boot of a hatchback with blankets, cushions, snacks, and of course, good company. Snuggle up and watch your favourite film or a new release while under the stars with your fave people ever. It really is a night you'll always remember.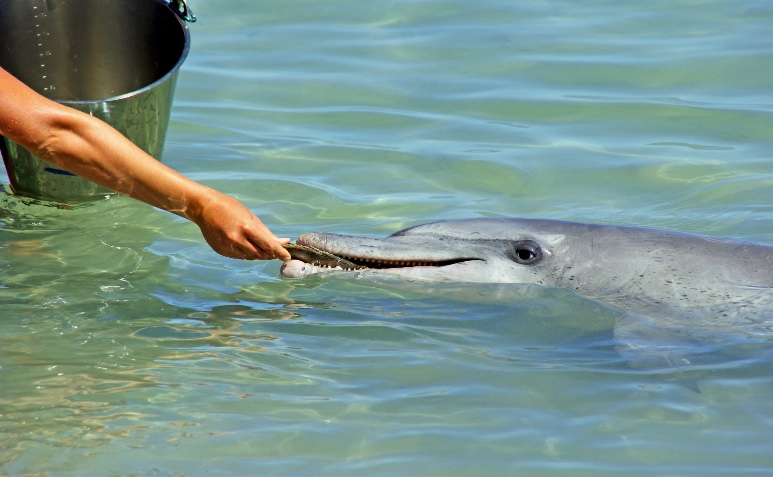 Get Up Close and Personal With Dolphins
They are some of the most beautiful, intelligent, and cute animals on the planet so why wouldn't you want to get up and close and personal? Head to the Tangalooma Island Resort off the coast of Brisbane to spend your night feeding dolphins. This is such an amazing thing to tick off your bucket list as how often can you get so close to the amazing animals? It's so close to home you can tick it off right away.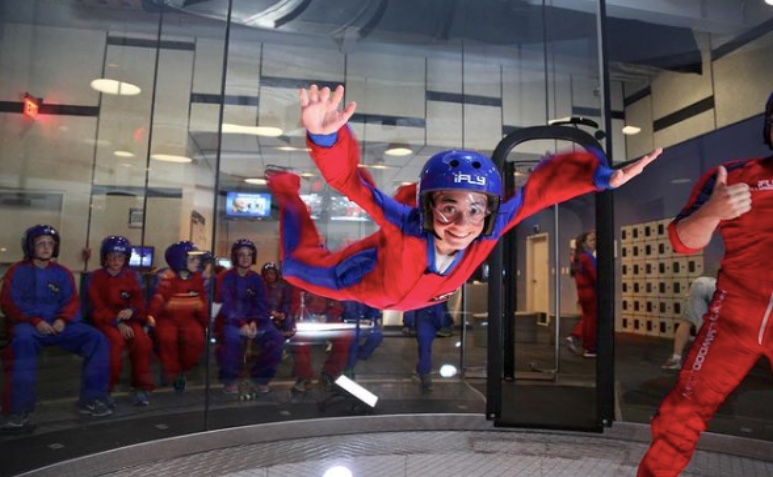 📷: @ifly.brisbane
Experience an Adrenaline Rush with an Indoor skydive
Want to feel the rush of freefall but not quite ready, or able, to skydive? Well, we've got a solution for you. Tick freefalling off your bucket list by doing an indoor skydive with iFly. They are located all over Australia and here in Brisbane, so you can tick this one off wherever you are. Do it as a one-time thing or get hooked and start perfecting your fly, either way, there is no going past a flying experience that avoids jumping out of a perfectly good plane.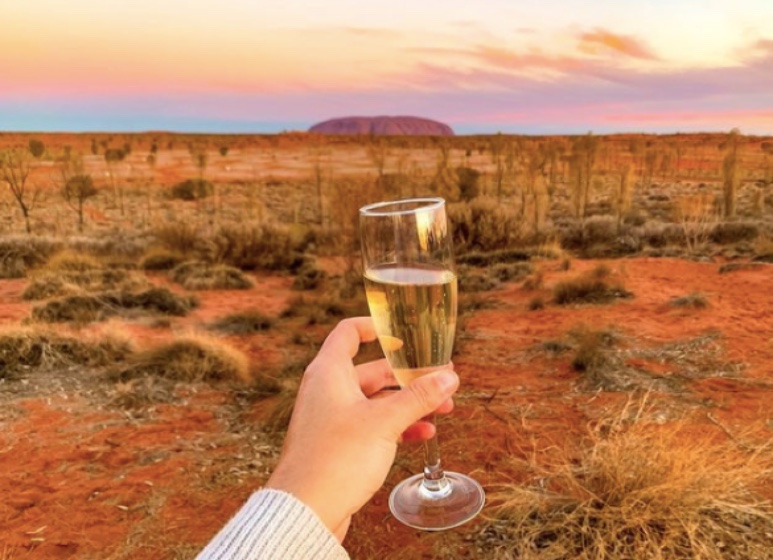 📷: @exploreshaw
Dine Under The Outback Sky with Sounds Of Silence
A truly unique Australian experience is the opportunity to dine under the stars in the outback. With no light pollution, fumes, or traffic blocking the sky you can see a sky that's disappeared from most people's view for decades. Spend four luxurious hours on top of a dune that overlooks the Uluru-Kata Tjuta National Park sipping on sparkling wine and snacking on canapes. You'll experience a fine-dining experience served with the most spectacular view of your life, we can't stress enough how much you need to add this to your list.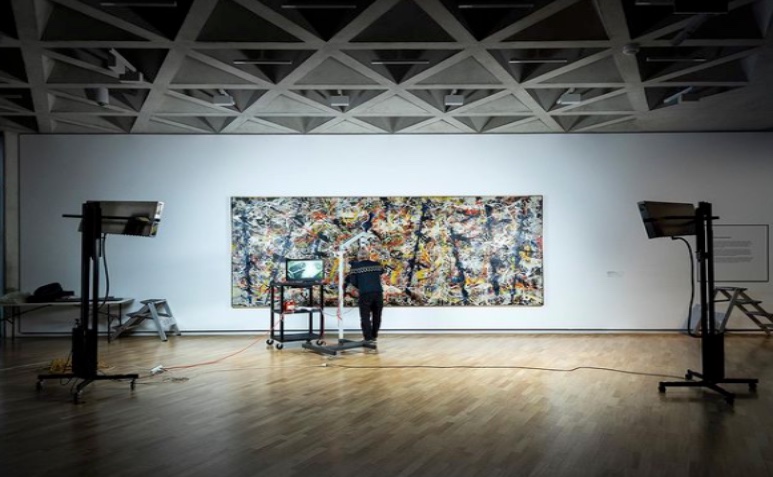 📷: @nationalgalleryaus
Enter A New World At The National Gallery of Australia
Bucket lists aren't all skydives and scuba dives, experiencing 160,000 pieces of art is a memorable experience of its own. Take a walk down culture lane in our country's national gallery to see the world's largest collection of Aboriginal and Torres Strait Islander art. Witness our country's history as you stroll down the hallways of the gallery. Reflect on our art, history, culture, and achievements to make this bucket list experience unforgettable.
And that's a wrap! We hope this tickles your travel bone and here's hoping we can complete all of these soon.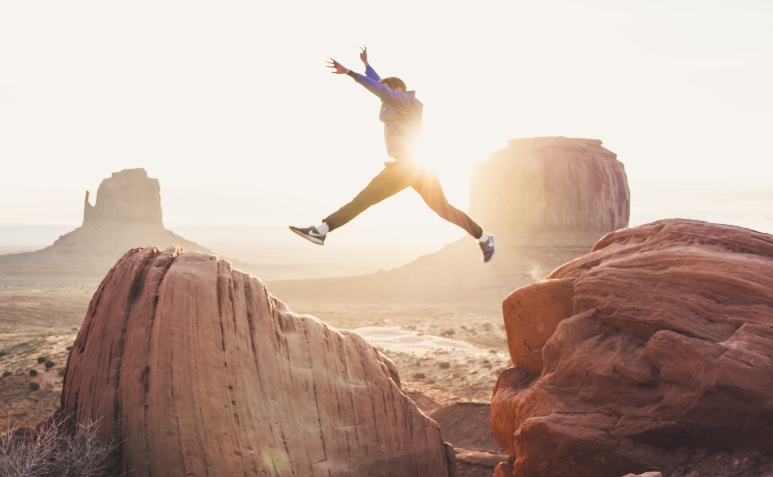 About the Author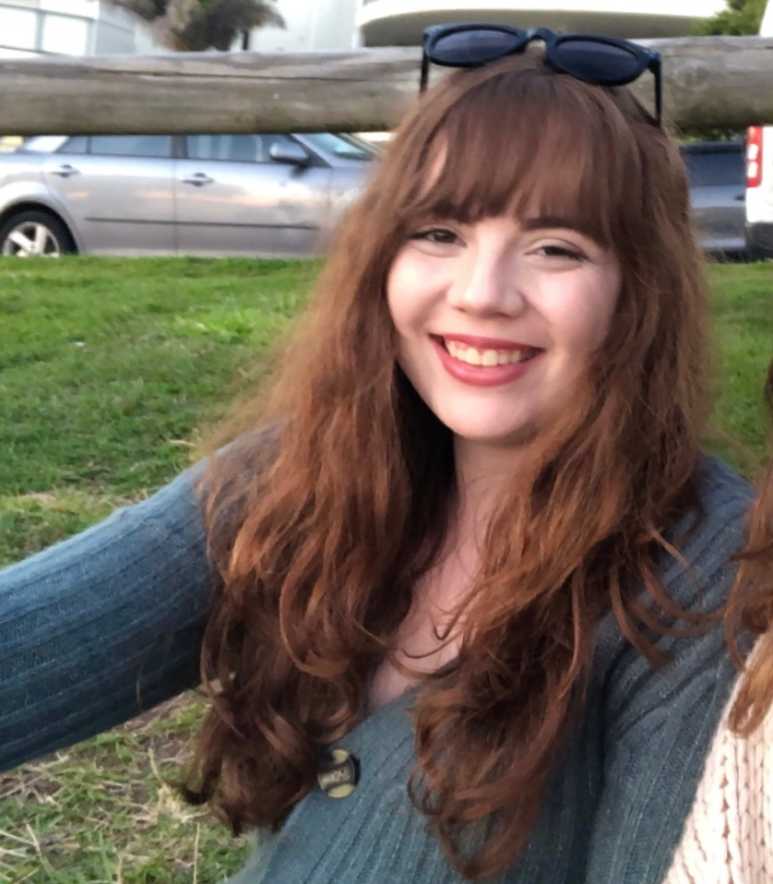 Born in Scotland and a true Aries, Melissa can be found searching for her next sugar hit and writing spot. As a lifelong reader she'll probably have a book in her hands…and one in her bag… or maybe two in her bag. An ex-martial artist turned Pilates lover, you'll find her on her way to her next workout with a chocolate bar in hand.