5 luxe local jewellery designers
If you like it...put some bling on it!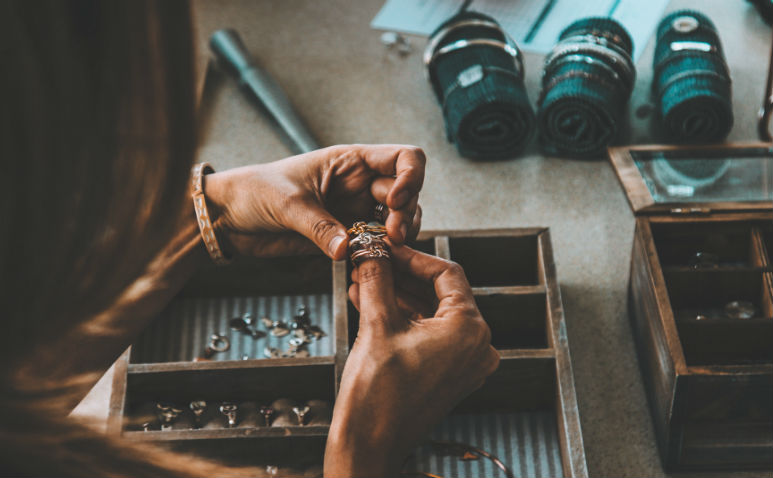 We all know local is lovely: but some things are harder to find than others when you're trying to support local. There seems to be no shortage of food and drink around Brisbane, but what about accessories? That's right baby, today we're talking jewellery. Bling. Diamonds. So, if you're looking for some sparkle, a statement piece, or maybe that very special ring, consider these designers when it comes to your gem hunt. Lets dive right in!
Lannah Dunn is a family owned jewellery house established in 1985. They source jewellery from France and the UK, and in particular focus on rare or antique pieces, as well as having a steady range of modern bling to compliment it. So if you're looking to channel a little old school beauty in your life, the likes of Marilyn and Bettie Page would approve of Lanna Dunn Fine Jewellery.
Christie is an Australian designer based in Edward Street, Brisbane. Her line ships globally and is bringing back that 80's excess look that we've all missed so dearly, with an Aussie twist. We're talking big, gold, and beautiful. Her range of bracelets, earrings, crowns, and more, all take inspiration from her Greek background and things she's picked up over her years of travelling, alongside her love of vintage runways and fashion. She's checking all of our boxes!
If you're looking for a bit of history in your accessories, this is the brand for you. Natasha Schweitzer started her own jewellery line when she was just 16, in 1972, when this kind of craftsmanship was still a man's game. Now taken over by her two daughters, their jewellery the perfect fit for any occasion, and widely recognised as an important part of history in the jewellery game. It's sleek, it's funky, and it's unique. That's a tick of approval from us! Gold standard, ladies.
By Baby is the answer to all of our prayers! The brand was created by Angelique Andronis, daughter of Australian jeweller Angelo Andronis. If you've got a festival or event coming up and you're looking to add some shine to your outfit, you need to check this brand out. With a soft modern twist on traditional jewellery, By Baby is keeping on trend with the current contemporary jewellery style, without being too on the nose about it all.
Molten store is a treasure trove of all the best bling you could dream of. The brand has reinvented the basics, and are giving us serious jewellery jealousy. The brand started as a one-woman store in 2011 and has since taken off, but stayed true to it's values: Molten Store is run by a female team and focuses largely on sustainable production! It's all the best bits of the best stuff. And, if you're looking for something a bit different, remember that they have vintage, up cycled, and bespoke pieces. It's a little bit of everything!
About the Author

If you ever need to find Arion, she's probably at home playing board games, or at a local gig in the Valley. Having just turned 20, she's got a passion for creative writing and social equality (shouldn't we all?). She's been writing for as long as she can remember, whether it's a creative, editorial, or argumentative piece. Overall, she just wants to write whatever and whenever she can, and she's eager to learn along the way.