Behind Earth Markets | Meet Tsambica Manettas
She's kind of a big dill!
Good food can be hard to find, but we've unearthed where it's hiding, at Earth Markets! And who can we thank for such an amazing place? Tsambica Manettas! One of the co-owners behind this gourmet greengrocer.
NAME:
Tsambica Manettas
NICKNAME:
Tsam
JOB TITLE:
Business Owner
VENUE: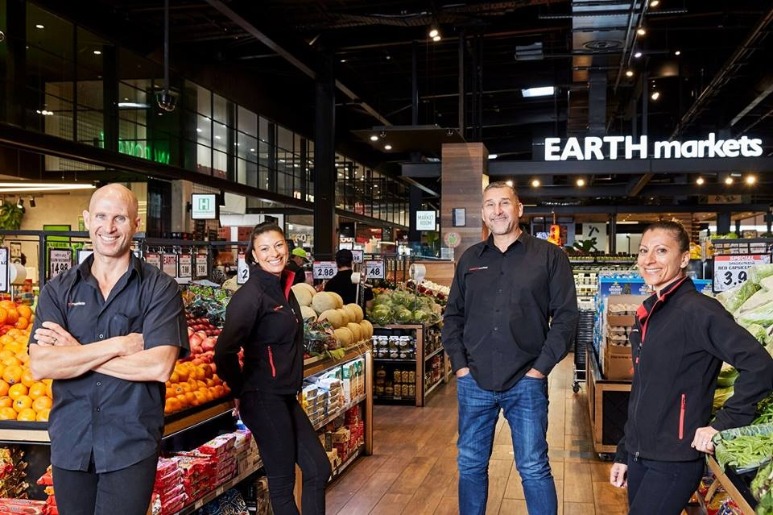 WHAT DO YOU LOVE MOST ABOUT WHAT YOU DO?:
Thirty years ago, I met the love of my life, almost since day one we did everything together, we created a beautiful family, and we build a successful business with an amazing team of individuals. What I love most about what we do is the journey along the way, looking back inspires me and drives me; it honestly is an incredible feeling.
DESCRIBE A DAY IN THE LIFE OF YOU? :
My alarm goes off at 3.45 am. I'm at training by 5 am. By 6.10 am I'm having my coffee, checking my calendar, going through my emails, catching up on social media and reading my book (I'm reading Becoming by Michelle Obama atm my children got me for Christmas). I then get on with my day, taking care of business, visiting my stores and catching up on bookkeeping. In the afternoon I like to be home early to spend time with our dog Bolder, in my garden and cook a lovely dinner ( I love cooking and spending time in my kitchen)
WHAT ARE YOU PASSIONATE ABOUT? :
My family, I love doing everything for them and feel very fortunate to have them. I'm also passionate about our community, we are always supporting and helping those that need it most through Earth Markets, and we are hoping to do more of that in the future.
WHAT'S YOUR LIFE PHILOSOPHY? :
If you're grateful, positive, genuine and see the good in everything, you'll always be happy; there's no doubt about that.

5 WORDS THAT DESCRIBE YOU:
happy, affectionate, pedantic, hard-working, kind
WHAT DID YOU WANT TO BE WHEN YOU GREW UP? :
Growing up I was very creative and artistic; I wanted to be a graphic artist and eventually have my own graphic art and advertising business
THREE PEOPLE (DEAD OR ALIVE) YOU WOULD INVITE FOR DINNER PARTY?:
Tony Robbins - I love his passion for humanity and life coaching, his seminars are always sold before I get the chance to buy a ticket, if I invite him over for dinner, I'm guaranteed not to miss out.
Sofia Loren - A natural beauty. Despite her celebrity status, she's so humble, she has never forgotten where she came from, she's always happy and positive, she maintained a low profile, and she was happily married for 50 years until her husband passed away. Even at 84, she still exercises and maintains a healthy lifestyle. A true legend.
Hugh Jackman - Not only he's the sexiest man alive, but I love his views on marriage, parenting, work, self and life in general. I bumped into him and his beautiful wife at a coffee shop in Burleigh one morning, he was more than happy to have his photo taken with me, and I seriously wanted to ask them to come over for dinner that day. He's also a philanthropist.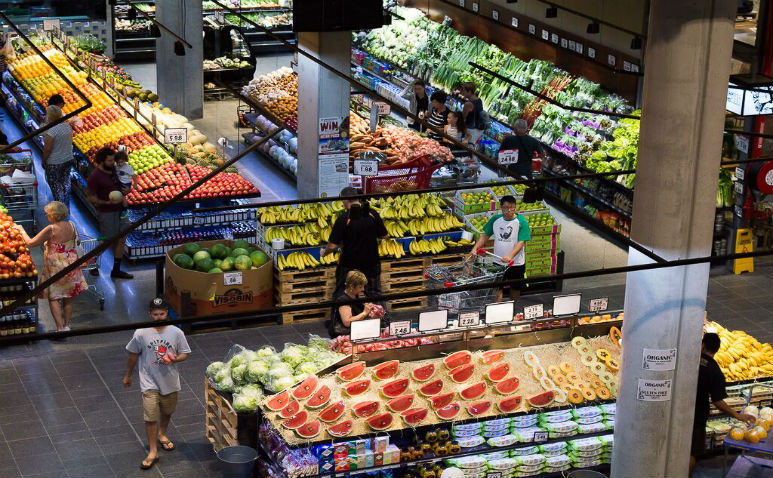 YOU ARE TURNED INTO A BIRD, WHAT BIRD WHAT THAT BE? :
I'd like to be turned into a swan; I love watching them slowly glide through the water; they are so graceful.
IN AN ALTERNATE UNIVERSE, WHAT WOULD YOU BE DOING? :
I love my life and our Gold Coast, I wouldn't change a thing but I do think about living on a property close to the beach and social scene ( I want the best of both worlds haha) where I can grow my own fruit and veggies, just have a few animals and cook fresh food. My main focus would be to share it all with family, friends and anyone really and inspire them to be happy and healthy. For holidays I'd like to travel the world and participate in outdoor cooking shows.
YOU ARE KIDNAPPED & HELD FOR RANSOME. WHAT TV SERIES WOULD YOU HAVE COME RESCUE YOU? :
The Nanny, I used to love that show, she's hilarious.
WHERE IS YOUR FAVOURITE HOLIDAY DESTINATION? :
Greece, of course, and I, also love Hamilton Island and the Whitsundays; it's like a slice of heaven right on our doorstep.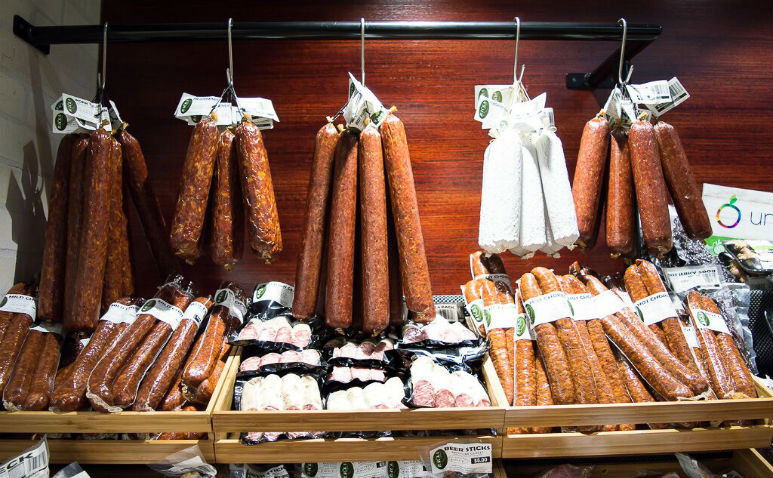 FAVOURITE PLACES IN BRISBANE :
EAT: Hellenika at the Calile, James Street, New Farm, the dishes are very traditional, "Hilopites" was one of my yiayia's (grandmother's) favourite specialties
DRINK: Anywhere along Eagle Street Pier, the view of the Story Bridge is amazing
RELAX: Anywhere where I can dance and enjoy a glass of red
SHOP: Queen Street Mall, has everything, I used to go there as a kid, brings back memories
TO IMPRESS: I visited the rooftop bar at Emporium South Bank recently, and I love it
EVENT: I love attending the concerts at the Greek Club when singers come from Greece to perform
SUNDAYS: Walking along our river at Kangaroo Point, such a beautiful view of our city buildings.
BRISBANE'S BEST KEPT SECRET IS:
I love everything about the New Farm Deli. Relaxed atmosphere, amazing menu and wine list, deli, homemade take-home meals and continental groceries, I feel like I'm in Europe and I want to buy and order everything when I'm there. It's been there for so long; they have really evolved over the years.

MY WORDS OF WISDOM:
Follow your dreams the money will come later. Love your life and everyone in it; we are only here for a short time.
NEXT EXCITING THING FOR ME IS:
Earth Markets is my main focus, but my sister Voulla and I are working on @tsambicaandvoulla. We are passionate about food, so we have created this platform to inspire you using fresh ingredients to create nutritious and delicious meals in your own kitchen. Eventually, we would like to get involved in helping the community by organising fundraising events.