Behind Indriya | Meet the Chef
Sensational Settings & Fantastic Flavours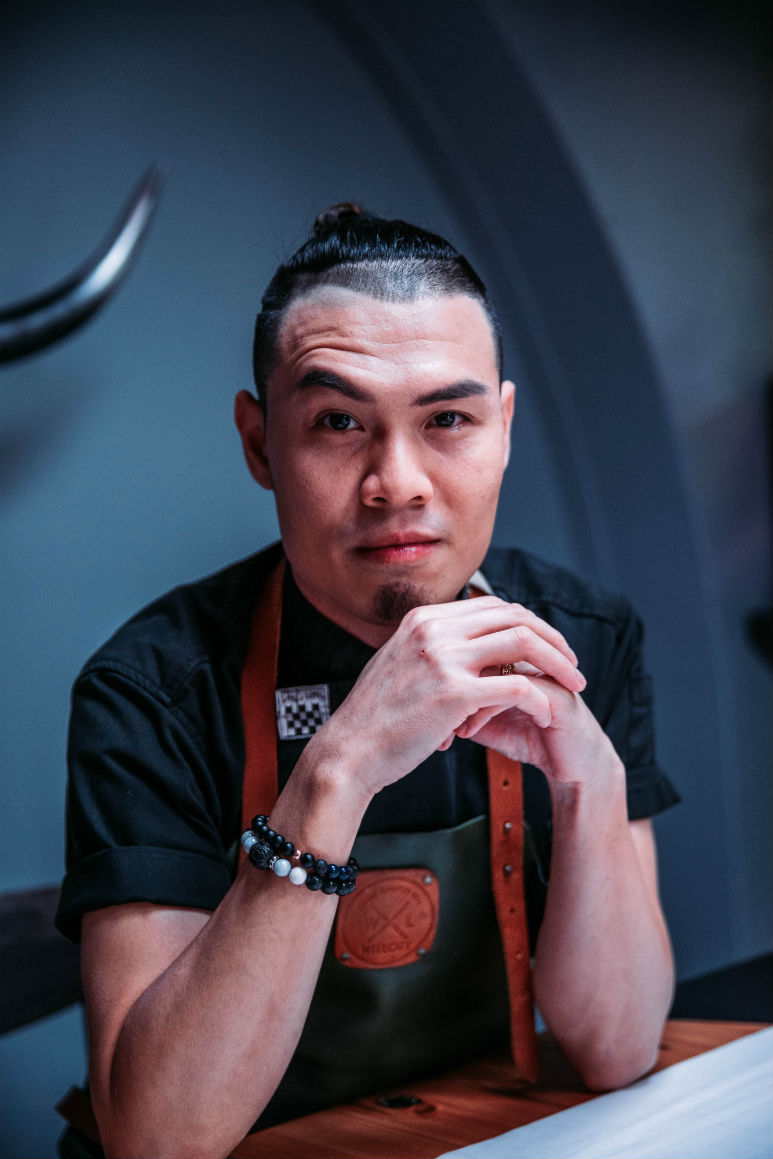 He's the man behind the sensational flavours of Restaurant Indriya. He pushes culinary boundaries and explores creativity with his dishes. Get ready to immerse yourself in his unique rebellious aesthetics and delectable cuisine.
NAME:
Eugene Lee
NICKNAME:
"Aik" which is my second name and it rhymes with EGG
JOB TITLE:
Executive Chef
VENUE: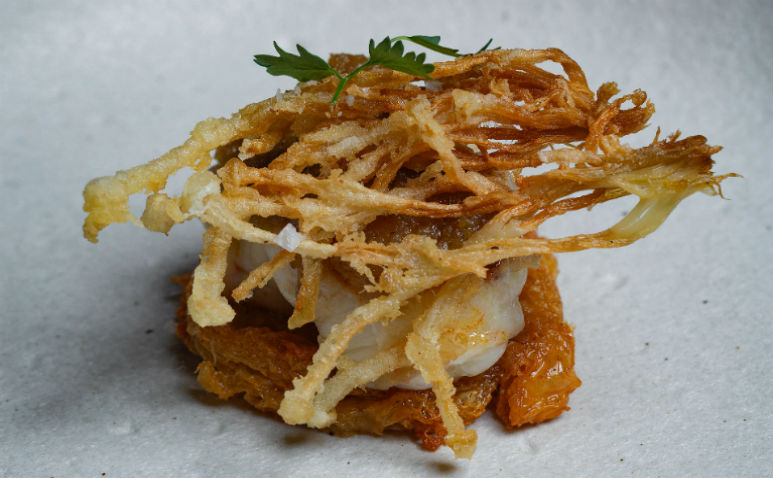 WHAT DO YOU LOVE MOST ABOUT WHAT YOU DO?
It makes me feel like an alchemist and a magician at the same time without needing to strip!
DESCRIBE A DAY IN THE LIFE OF YOU?
Mirrors lots of mirrors as I love myself sometimes too much. But I like reflecting on things. Dress up my best - prefer to be dressed than stressed. Always walk out my front door with head held high. Eat breath sleep "flavours". Yoga. Stretch. Playing in my playground ie the kitchen. Binge on runway shows. Watch what other chefs are doing. Talk to my orchids. Belly rubs and cuddles my cat. Pamper my body, skin, face, hair. Light incense. Ring my singing bowl. Breathe. Love. Have tea. Grateful never contented.
WHAT ARE YOU PASSIONATE ABOUT?
I am passionate about pushing my art and cooking style further all the time. Expanding creativity, pushing boundaries, blurring lines. And tell the world that being rebellious is not pretentious, it is empowering
WHAT'S YOUR LIFE PHILOSOPHY?
Good people or bad people are just perceptions of people of each other - what is worst are hypocritical assholes pretending to be someone they are not and justifying everything they do

5 WORDS THAT DESCRIBE YOU
Artist, Androgynous, Leather, Platform Boots, and Rebellious
WHAT DID YOU WANT TO BE WHEN YOU GREW UP?
I want to be a maid because when I was a kid I thought maid is the best things ever, they can do everything!
THREE PEOPLE (DEAD OR ALIVE) YOU WOULD INVITE FOR DINNER PARTY?
1. Leigh Bowery - worship his art, obsessed with his creativity, love his unique rebellious aesthetics
2. Johnny Weir - my current fashion God
3. Violet Chachki - only because I want to see how she is going to eat in that corset and waist! No seriously, I love her to bits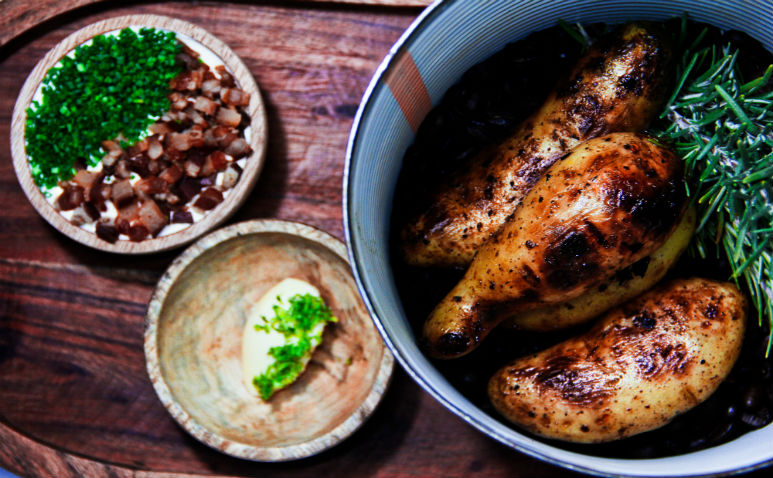 YOU ARE TURNED INTO A BIRD, WHAT BIRD WHAT THAT BE?
Always a Phoenix person - a symbol of determination and grace
IN AN ALTERNATE UNIVERSE, WHAT WOULD YOU BE DOING?
Fashion designer. I want my clothes to know no gender. Creating shapes, using fabrics, forms and proportions that are not bound by the rules of fashion
YOU ARE KIDNAPPED & HELD FOR RANSOME. WHAT TV SERIES WOULD YOU HAVE COME RESCUE YOU?
Stranger Things. David Harbour can save me OR PLEASE kidnapped me instead!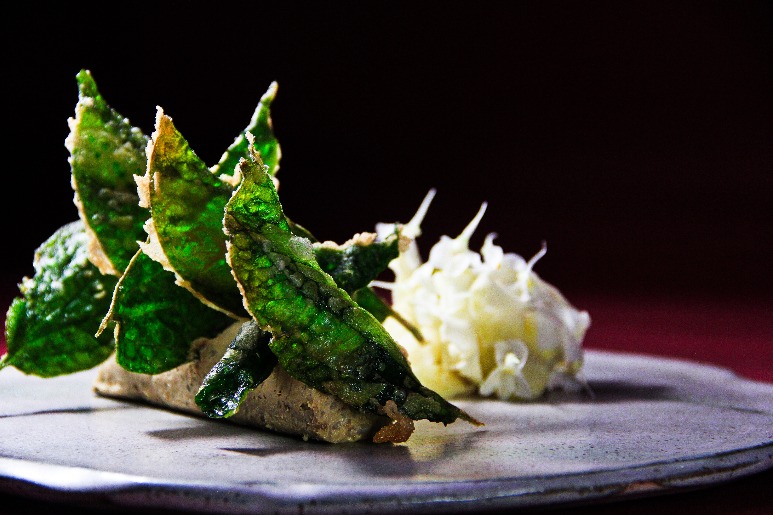 WHERE IS YOUR FAVOURITE HOLIDAY DESTINATION?
Prague
FAVOURITE PLACES IN BRISBANE
EAT: Tatsu
DRINK: Heretea Sunnybank, THE Laneway for cocktails
CHEF: Aaron Holt
RELAX: KFC or Hungry Jack's by Kangaroo Point cliffs
SHOP: Cos Clothing, CBD
TO IMPRESS: Madame Wu
CULTURE/ARTS: Powerhouse
EVENT: Gin Festival
SUNDAYS: Sherwood Arboretum for picnics, long walks Southbank riverside, ferry rides one end to another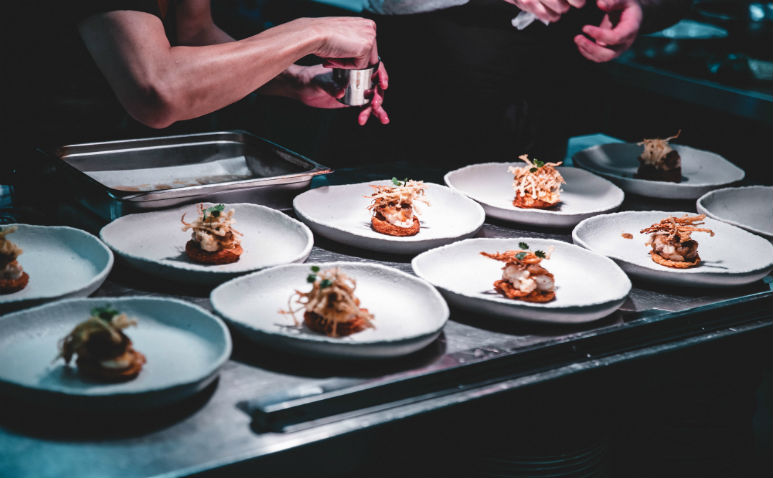 BRISBANE'S BEST KEPT SECRET IS
You can go anywhere without shoes...apparently, it's called Earthing
MY WORDS OF WISDOM
Travel, open up your mind, open up your heart. Do crazy things that scare you. Celebrate nature for its stark beauty. Appreciate the imperfect, appreciate the incomplete, appreciate the impermanent. Get as much solitude to recenter yourself but don't alienate yourself. Keep more than you show, speak less than you know!

NEXT EXCITING THING FOR ME IS
launching my very own unisex accessories line and home sculptures BlackBecomesHim & BlackBecomesHim Home.
MORE
My alter ego is a Blingsmith (alternate universe do exist) - I started out crafting pieces of jewellery and fashion accessories for people that matter most and myself. I am into exquisite natural stones and ancient gems. Each piece is handcrafted and is unique to the bearer as the stones carry meaning. The label BlackBecomesHim is the manifestation of my love for everything dark and enigmatic. I then decided to venture into making sculptures that revolved around the aesthetics of Ikebana for my home. Now, all sculptures in Restaurant Indriya are uniquely handcrafted by myself!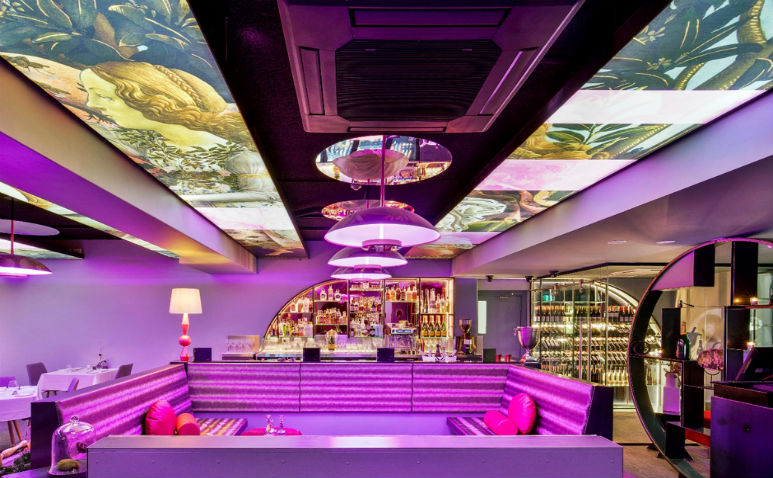 About the Author

Out in the beaches of Australia, you can find this charismatic girl laying in the sand with a sangria in one hand and her book in the other. If she's not at the beach, you can catch her on the hunt for the best tacos in Brisbane. She's a sucker for romance or fiction books, but also enjoys her true crime and murder podcasts.