Behind Stylised
Local Designers | Meet Charlene Tran
It's finally here! Mark your calendars from the 7th-10th of June for the Best of Brisbane Style & Design Market held at Indooroopilly Shopping Centre! LOVERS of all things pretty, come and meet the creatives behind Stylised who travel near & far (and sometimes across oceans) to create memorable, lust- worthy visual treats for you and your guests.
Stylised believe in celebrations and events that make your heart beat faster, that your guests will talk for years about and that will be relived time and time again with fond memories Their services include but are not limited to; planning, styling, table- scape design, speciality installations, corporate event design, ceremony design, blooms, centrepieces, décor, papergoods, luxe linens, gorgeous furniture, draping, lighting and inventory hire.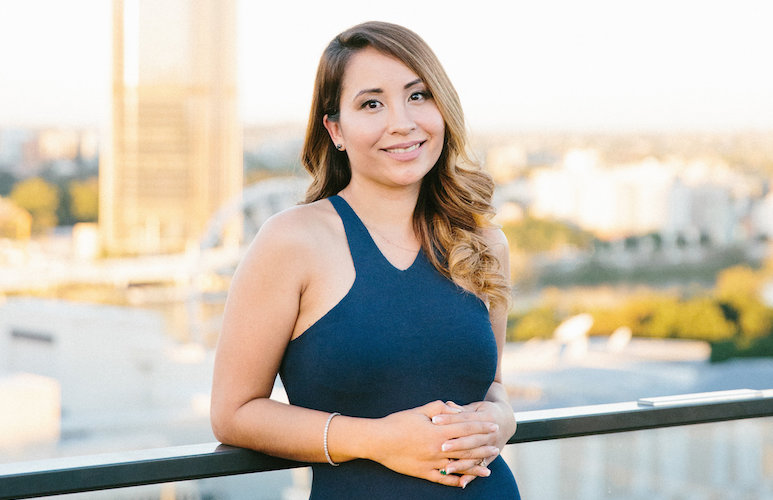 NAME: Charlene Tran
NICKNAME: Charlie
JOB TITLE: Creative Director + Head Imagineer + Floral Artisan
VENUE: Stylised
WEBSITE: Stylised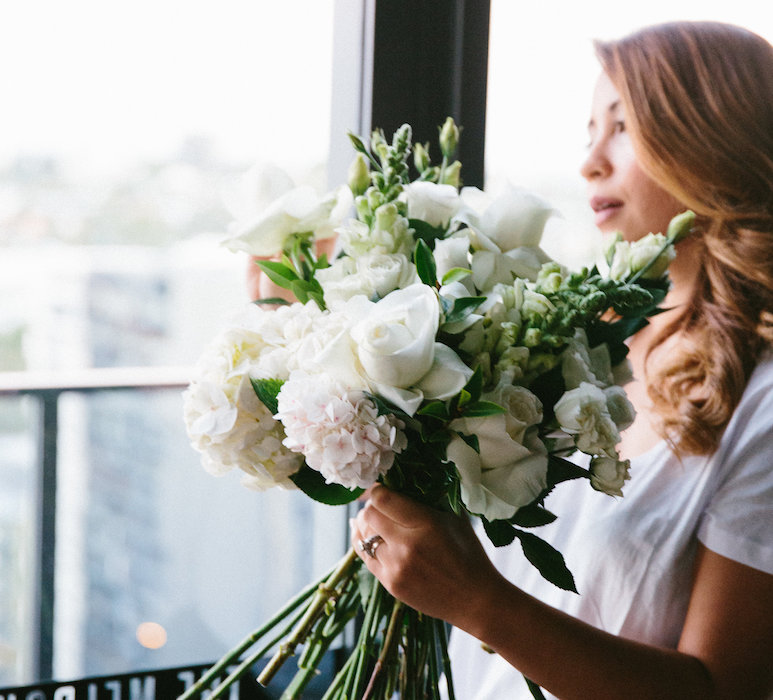 WHAT DO YOU LOVE MOST ABOUT WHAT YOU DO? I love the constantly evolving styles and ability to express personality and creativity through the different mediums we combine to create the perfect bouquet or perfect event. No two are ever alike which keeps us on our toes 😊
DESCRIBE A DAY IN THE LIFE OF YOU? My typical work day varies day to day! I think as a creative entrepreneur you need to wear so many different hats that you really must be flexible and quick- thinking. I typically spend mornings responding to emails, placing order for gear and sourcing blooms. Most afternoons I can be found buried in blooms or unpacking some new work toys! My afternoons are spent meeting with styling and planning clients, creating styling concepts and moodboards or R & D for our numerous projects on the go! I do fit in a 20km bike ride or walk every evening with the Hubby because me- time is SUPER important and it helps clear my mind!
WHAT ARE YOU PASSIONATE ABOUT? So many things!!! Travelling and exploring the world (with the hubby), helping others reach their goals, world domination, flowers (and LOTS of them!), food,
WHAT'S YOUR LIFE PHILOSOPHY? Never settle always strive for greatness. If you do not try you have already failed.
5 WORDS THAT DESCRIBE YOU: Innovative. Creative. Driven. Passionate. Travel- obsessed.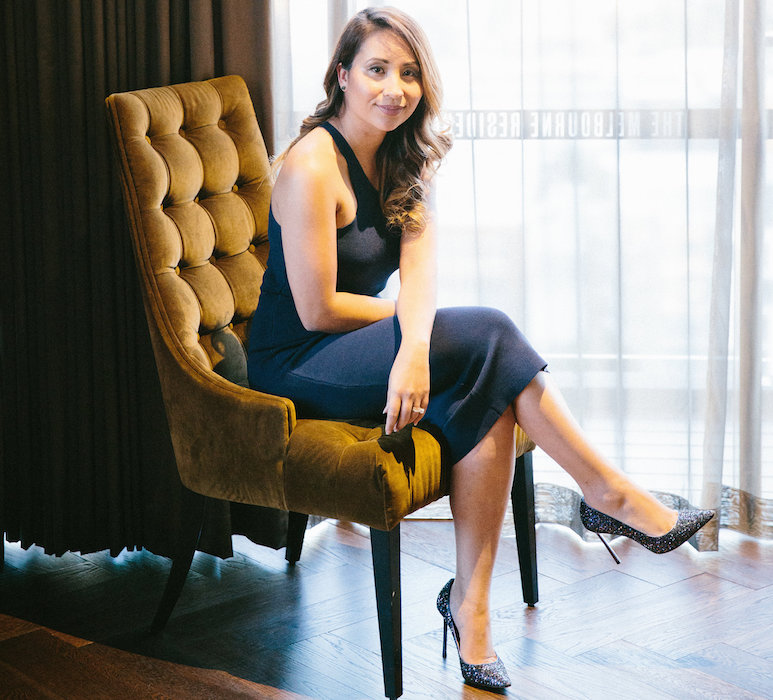 WHAT MAKES YOUR BRAND UNIQUE? We believe that every moment, every event and every gift should create an experience, one that is lusted- after, enjoyed and reminisced. Our team of artisans and creatives work tirelessly to curate a gorgeous selection of lush blooms, feature pieces and custom details from all around the world to satisfy our clients. We do not believe in cookie- cutter, we will go the extra mile to create amazing. We believe in EPIC.
THREE PEOPLE (DEAD OR ALIVE) YOU WOULD INVITE FOR DINNER PARTY?
Preston Bailey- LOVE his work and would love to pick his brain!
Oprah Winfrey- she built a brand like no other so is the original Boss Babe!
Jane Lu (Showpo)- because she has had success and failures and got up after every single one! She built a brand on her terms!
WHAT MADE YOU INTERESTED IN THIS EVENT? I LOVE the innovative approach the centre has taken to involving the public and creating a shopping experience rather than just a 'location'. It really appeals to my 'out of the box' style and I liked the idea of keeping it local and collaborating with other great local artisans and designers.

WHO'S YOUR INSPIRATION? Everything! From nature to architecture to fabrics! I love layered textures and unconventional/ surprising combinations!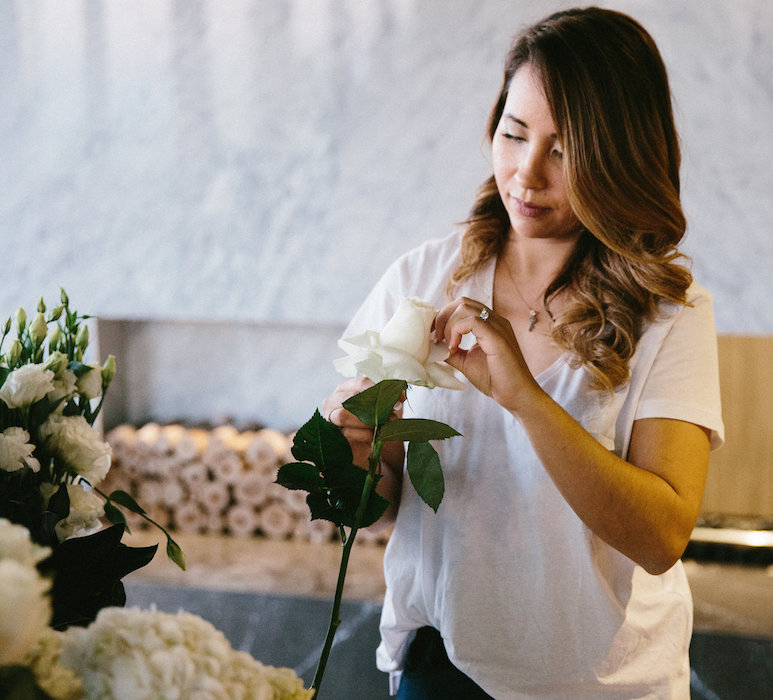 IF YOU COULD MEET ANYONE IN THE WORLD, DEAD OR ALIVE, WHO WOULD IT BE? Preston Bailey
WHAT BRINGS YOU THE GREATEST SATISFACTION? Seeing things come together (from design to implementation) and the look on the client's face when they see their vision come to life!

WHAT IS THE BEST ADVICE YOU'VE BEEN GIVEN? My Husband- if you do not try you have already failed- take the leap!

WHAT IS ON YOUR BUCKETLIST? More travel!
WHAT IS YOUR GREATEST INDULGENCE? Travel- I love how it broadens your horizons!
WHAT IS THE BEST GIFT YOU'VE EVER RECEIVED? So many amazing gifts so little time!

WHAT IS THE ONE THING POPLE WOULD BE SURPRISED TO KNOW AOUT YOU? I am a little shy 😊 (but don't come across that way!)
WHAT IS THE ONE THING YOU WISH YOU KNEW WHEN YOU WERE YOUNGER? That you can achieve anything with a little confidence, a lot of determination and a clear goal!
WHERE IS YOUR FAVOURITE HOLIDAY DESTINATION? : Aghh so many to choose from! My FAVOURITES are Istanbul + Petra + Anywhere in Greece!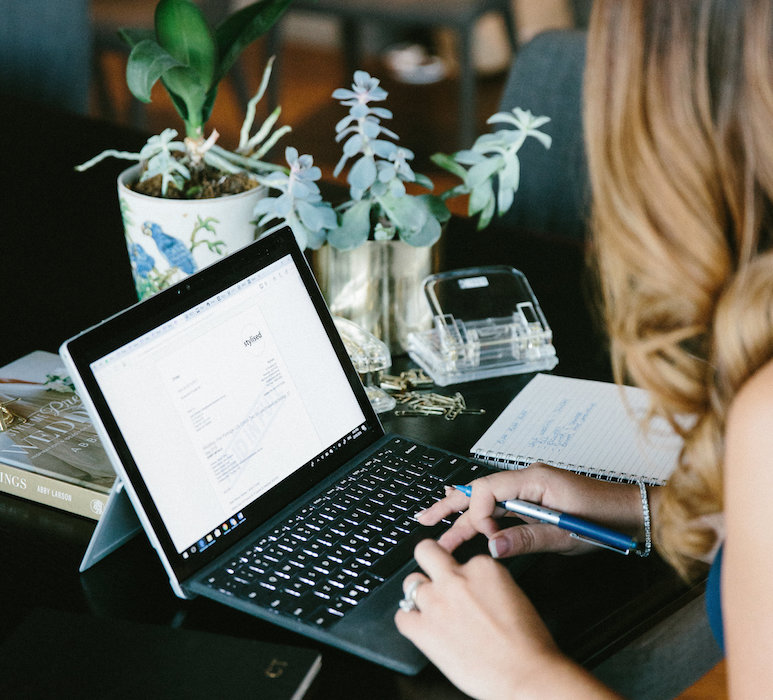 FAVOURITE PLACES IN BRISBANE :
EAT: Blackbird or Ponchana or Cheeky
DRINK: Byblos- best Expresso Martinis in town
CHEF: Alistair McLeod
RELAX: South Bank
SHOP: Indooroopilly or James Street
TO IMPRESS: W Hotel- our tour has been amazing and we cannot wait for drinks by the bar!!!
CULTURE/ARTS: Budha's Birthday
EVENT: Riverfire on my rooftop
SUNDAYS: My Apartment with a grazing platter and a glass of wine watching the sun go down on the city.
BRISBANE'S BEST KEPT SECRET IS: The incredible network of bikeways that let you explore the city! At night it is so peaceful!
NEXT EXCITING THING FOR ME IS: Our subscription boxes!
We will be introducing our new Subscription boxes. Beautifully curated seasonal blooms carefully packaged in our custom boxes for safe delivery. Perfect to get your design on!
These will be delivered in our custom packaging designed to keep the blooms in the best condition and create anticipation when they arrive (because who doesn't love opening a gift box?).
MORE: Other obsessions- Tomorrowland festival in Boom, Belgium! We go every year and the atmosphere and set designs will blow your mind! Overseas weddings! LOVE travelling to create the visions of our clients 😊 Youtube videos! Currently filming our new channel filled with tips and tricks on entertaining, wedding planning, florals and travel! (surprising how much you can spout on when you genuinely love the topic!!!