Best 10 of Drag Race Season 10
Let's! Get! Sickening!
This season of RuPaul really brought it, each Queen had so much to offer turning out stunning looks and keeping us well and truly snatched. There was everything to love this season, from the goofy mini-challenges to iconic looks, mind-blowing makeup and who else waits all season for the new "RuSical"? It was a season that begged you to be tucked in (ha!) and ready to be launched into the glamorous world of Drag with Mother Ru and her girls!
We've come to the grand finale of RuPaul's Drag Race season 10, and it was GRAND! Sisters, to celebrate ten seasons of RuPaul we've compiled a list of the 10 best LEWKS, 10 most iconic moments, and our 10 favourite Queens. Get Ready Squirrel Friends, this season there were 10's all around, it was sickening!
Gentlemen, start your engines; and may the best woman win!
One of my favourite parts of every season is watching each Queen make her grand entrance on episode one, bringing her best look and tagline to the workroom, so is there any other way to start without celebrating each of the Queens in all their glory?
As much as it pains me to pick my favourite Queens, these are my top 10 Queens for the season.
Yas Queen!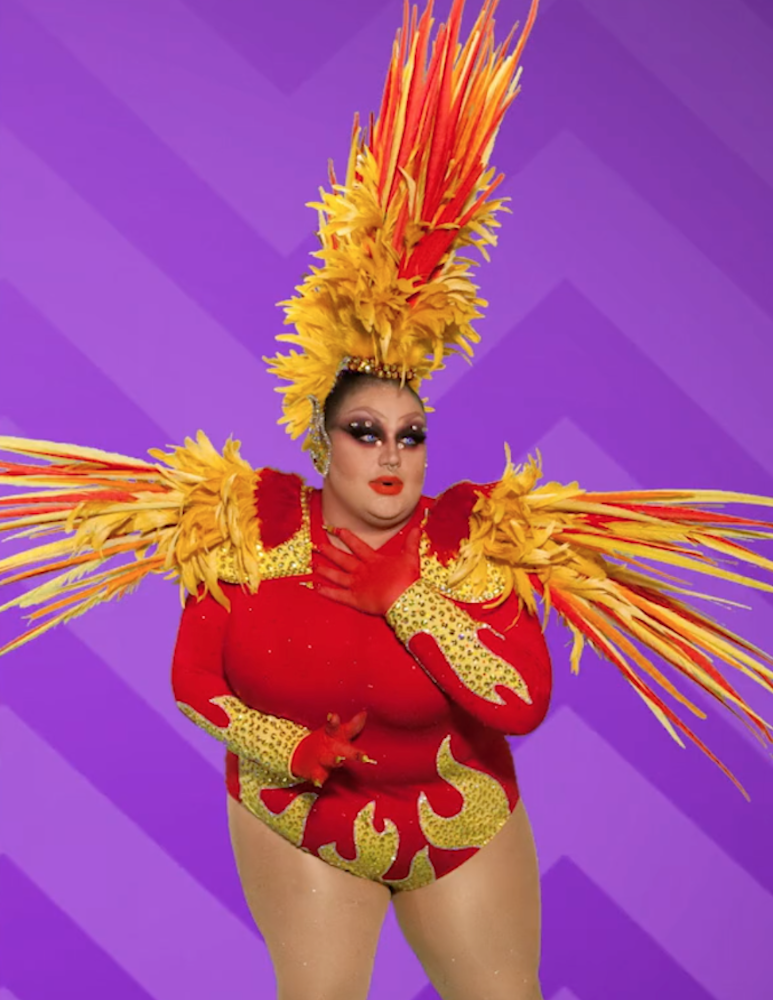 Eureka O'Hara burst into the workroom with a fiery hot rhinestone bodysuit, and flame hair, like a phoenix rising from the ashes in her return from season 9, Eureka stayed hot all season snatching weaves and giving us life!

Eureka is a proud representative for curvy Queens all over the world, and she gave us body-ody-ody all season long! Her effervescent and boisterous personality made her my favourite Queen; although she didn't win this season, she won my heart.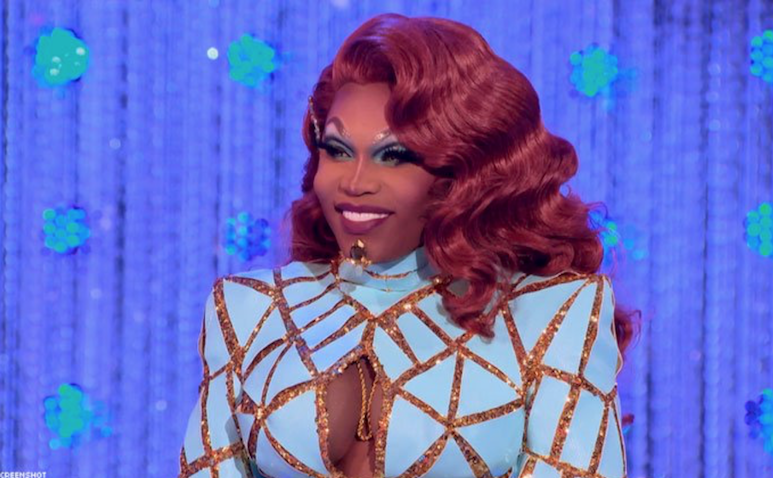 Asia O'Hara managed to be one of the sweetest and most sickening Queens all season turning out some of the most creative looks, and working in her years of experience as a New York Queen.
There was not a dry eye in the room when Asia risked her place in the competition to help others create their "Last Ball on Earth" looks, and cried in front of her hero Tisha Campbell.
Asia stood out this season for her generous heart, serious creativity and New York charm, and yes, she finally gave-up that pussycat wig!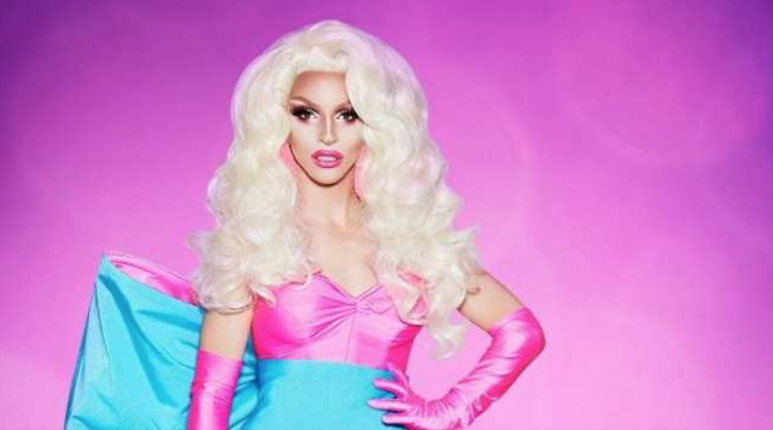 If she's thin, white and salty what is she? The funniest Queen of the season: Miz Cracker, of course!
Miz Cracker gave us some serious laughs this season and giving us FLAWLESS lewks. She didn't just turn up, she turned out! Quick-witted with a New York attitude, Miz Cracker somehow made pickle costumes so appealing it left us gagging (dill with it).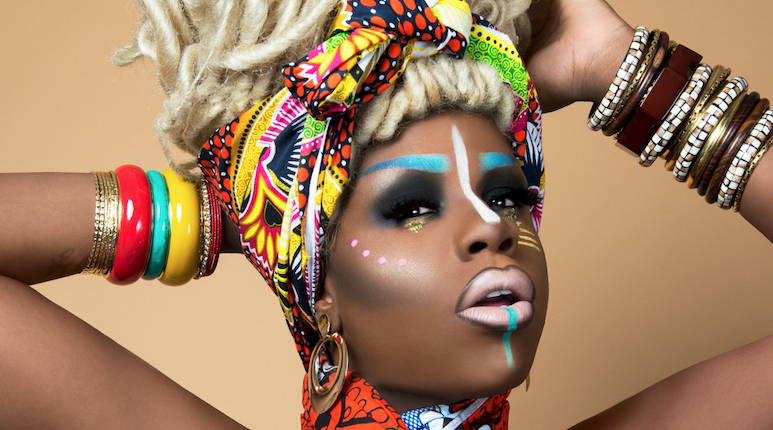 Monet came into the season ready to sweep up the competition (and clean up the competition with her sponge). It's pretty hard not to love someone who's drag name came to her while she was eating fried chicken.
Monet was more than deserving of her Miss Congeniality title, showing her genuine love for her Drag Race sister the whole season.
Like her Maya Angelou character said, "Like dust, I will rise," and yes honey she did rise!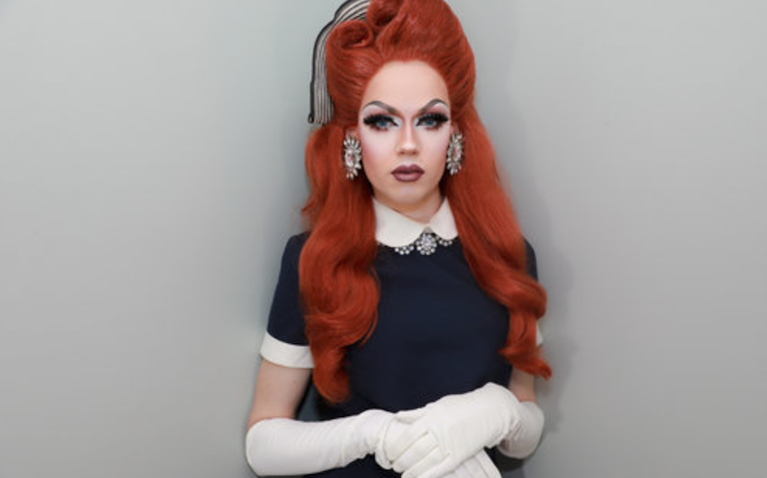 I do declare, Blair St. Clair, an heir with no compare had our hearts melting with her sweet, sweet stare.
Blair served up some serious Golden Age glamorous looks, with gorgeous hourglass silhouettes and wigs so good they snatched everyone else's away.
Being the first ever Indiana representative on RuPaul's Drag Race, she absolutely slayed the competition and did her state proud.
Blair's heartbreaking confession on her final episode was eye-opening and heart-wrenching. It hopefully allowed for others in similar situations look for support within their family and community, and find the strength to push forward and chase their dreams.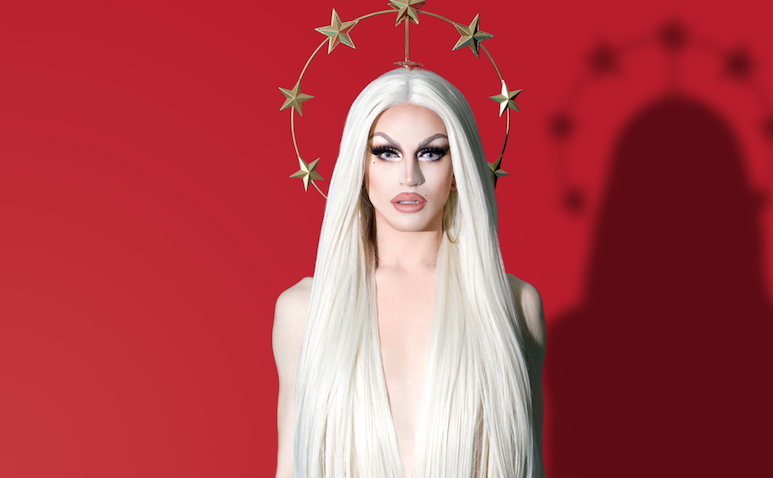 Our official Queen, and this year's newest Drag Superstar, Aquaria proved her young age was no comparison for her bold and show-stopping high fashion looks.
Aquaria kept us wanting more with her performances and sickening dance-moves, her Alaskan Winter Lucha Libre bikini was to die for.
She gave an unforgettable Snatched impersonation of Melania Trump that won her the challenge and gave us one of the most memorable Snatched performances in her-story.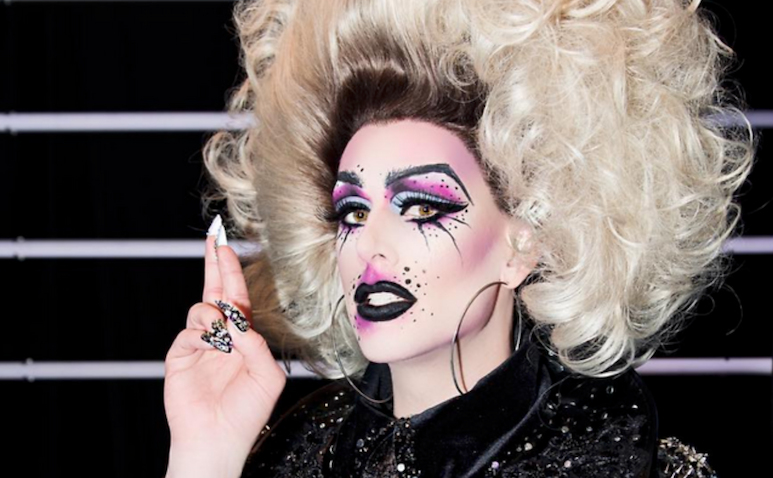 Dusty had one of the more unique looks of the season, serving kooky theatre looks along with her signature makeup dots on her face.
This Queen gave us New York realness, on and off stage; revealing her past was an eye-opening experience for the Queens and the audience, she told a painful narrative of conversion therapy that forced her to leave home and move to New York City. Dusty's story is like that of so many people in her community and understanding the hardship will hopefully help those people find strength in their future, and help allies understand the plight of those in the LGBTQ+ community.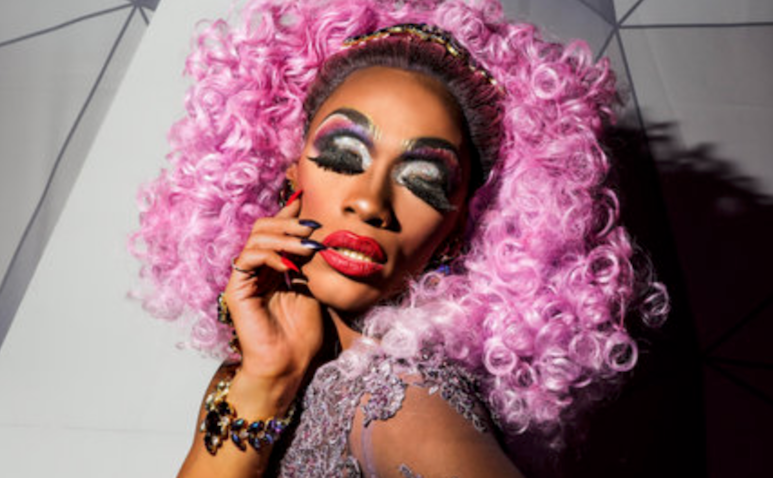 This season had me LIVING for the tea! Who brings the tea, and serves the tea better than The Vixen? No one.
Everyone loves a good villain, and this season it happened to be The Vixen. Serving art inspired lewks that could easily be displayed in The Louvre. The Vixen gave us drama, on and off the stage, with her Chicago attitude and tenacity.
The Vixen came to fight, and that she did.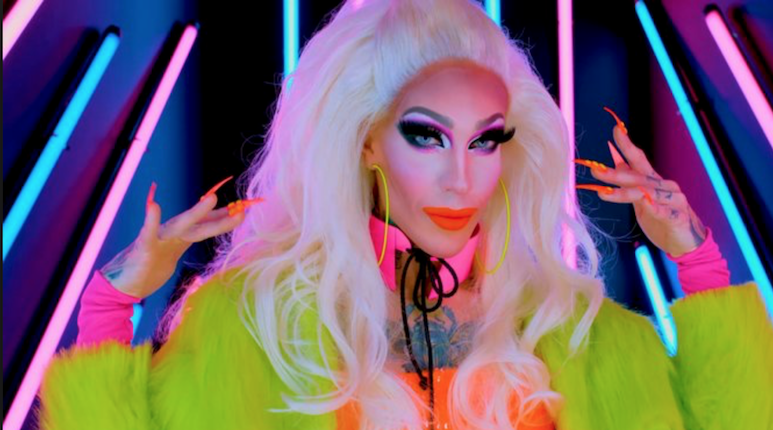 Our Quiet Queen, miss Kameron Micheals served some of the best looks the entire season, she turned out on the first episode and never stopped turning. Kameron may have been shy in the workroom, but the second she stepped on to the stage it was a metamorphosis of some serious lewks and inspired us with her verse in "American".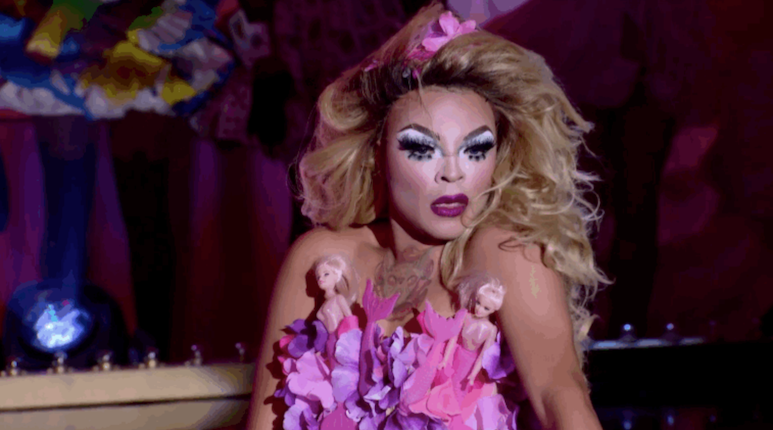 Is this even a list of our favourite Queens, if I don't talk about our viral Meme Queen miss Vanessa Vanjie Mateo. She gave us our most iconic line of the season, and probably this seasons official catchphrase. I've even seen it used as a verb.."Vaaaanjie!"
Drag Race is an iconic moment in and of itself, we've learned so much from Drag Race over the yearsand life would really be so different with out our favourite Drag Icons in our lives.
These are the top 10 most iconic moments of Drag Race season 10, hunty
Hands down my favourite moment of the season was watching Eureka and Kameron LipSync for their lives to "New Attitude" by Patti LaBelle on episode 9. That moment when they both jumped into the split at the same time!!! GIRL!
The best part? No one got eliminated, who doesn't love a good ol' double save on Drag Race? This LipSync for your life had everyone on the edge of their seats and holding their breath.
When Miss Vanessa Vanjie Mateo sashayed away from the stage on the first episode, she gave us the most iconic catchphrase of the season, "Vanjie!". A viral trend on social media and my new way to greet, farewell and thank everyone I know. Vanjie is now Drag's (and my) own version of Aloha.
3. Snatched Game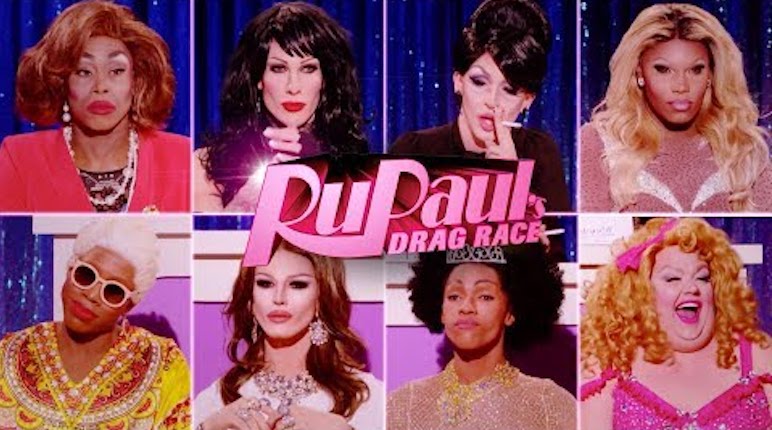 Okay, Monet X Change wrote some real poetry up on that Snatched Stage, and her impersonation of Maya Angelou was flawless, her performance was hilarious and her
Eureka had me howling with laughter with her one-liners as Alana "Honey Boo Boo" Thompson, she really got into character as little miss Honey Boo Boo, with the bright pink tu-tu and short attention span, she took her Snatch game to the next level by drawing on her own body and face with a marker.
But, no one could overshadow First Lady, Melania Trump expertly impersonated by Aquaria. From the accent to the, blinking to the hair Aquaria brought us Melania and trumped the other contestants.
4. Mama Ru's Advice
One of the most hearwarming moments of the season was in the Evil Twin episode, where the Queens had to come face to face with their inner sabotours and "Evil Twin". Throughout the episode, contestants confronted their insecurities.
Ru gave some of the Queens unforgettable advice, but my personal favourite was his advice to Miz Cracker: "Everyone else's opinion of me is none of my damn business."
5. Monet X Change Sponge Look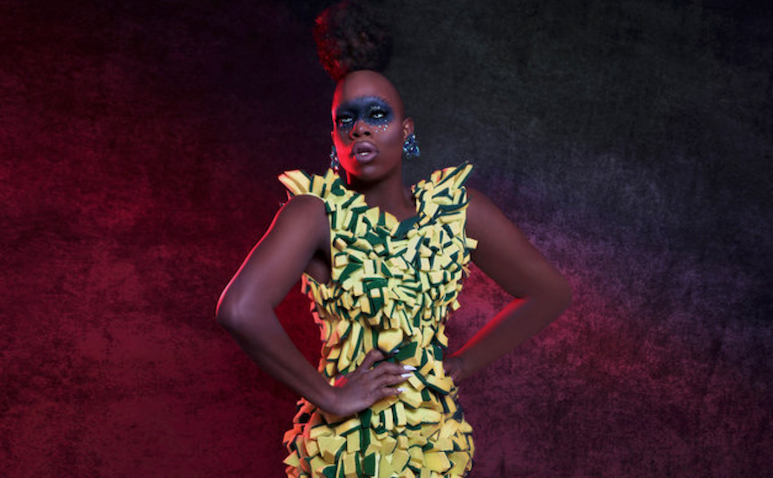 Monet's Drag on a Dime look was a dress made of sponges. If that isn't iconic i dont know what is. But what made this memorable, was the fact that a piece of sponge somehow made it into every episode following, and was even prayed to for good luck.
The lucky sponge worked for Monet, or maybe it was her talent, but she killed it this season.
6. Baby Aquaria & Baby Eureka on Bossy Rossy Show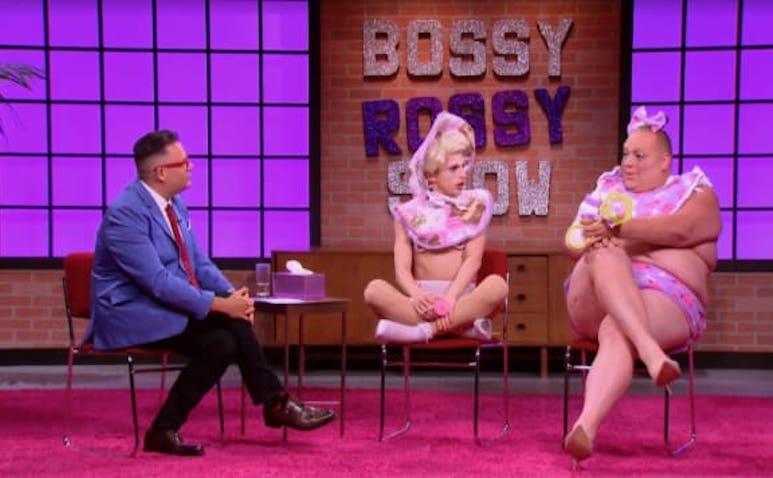 I think this photo speaks for itself. Aquaria and Eureka stole the Bossy Rossy Show, baby.
7. Butterface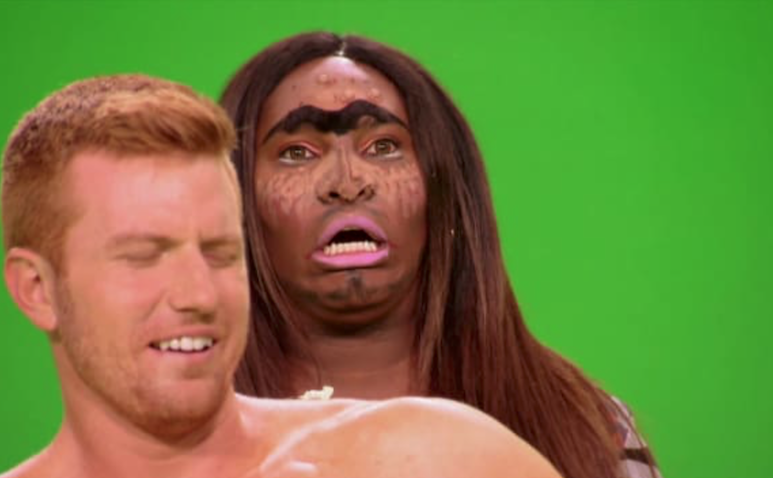 Miss Vanjie may have won the meme Queen crown, but comingin close second was Asia O'Hara in the Butterface App Challenge.
Asia was hilarious, she served looks on her body, but her face! She really took this challenge in her stride and served up some serious one-liners.
"Do you want a girl with a Baywatch body, but a hurricane face?"
8. Proportionizing!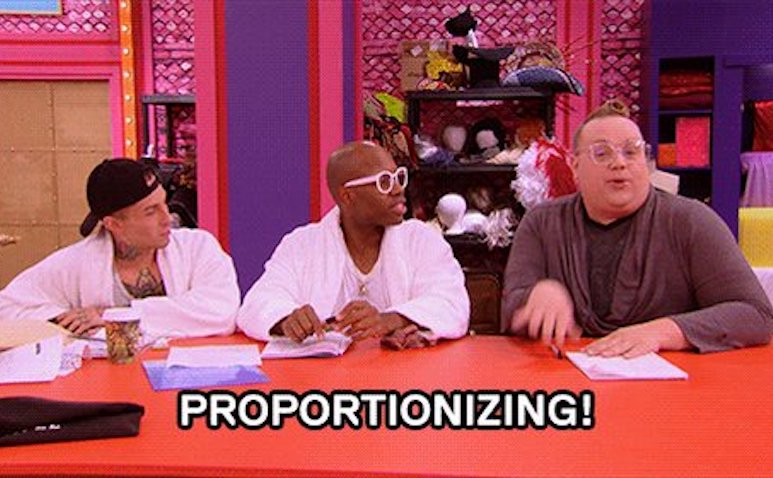 Watching Monet, Kameron and Eureka at their own DragCon panel was educational, hilarious and a highlight of the season. They werked the crowd and really know what they were talking about.
They each took their varying body types to their own advantage, with one muscle Queen, one Curvy Quee, and a bigger Queen showing the audience how they pad, proportion and dress their figures to proportion and highlight their best features.
This season we learned how to PROPORTIONIZE!
9. Seeing our favourite youtube stars in drag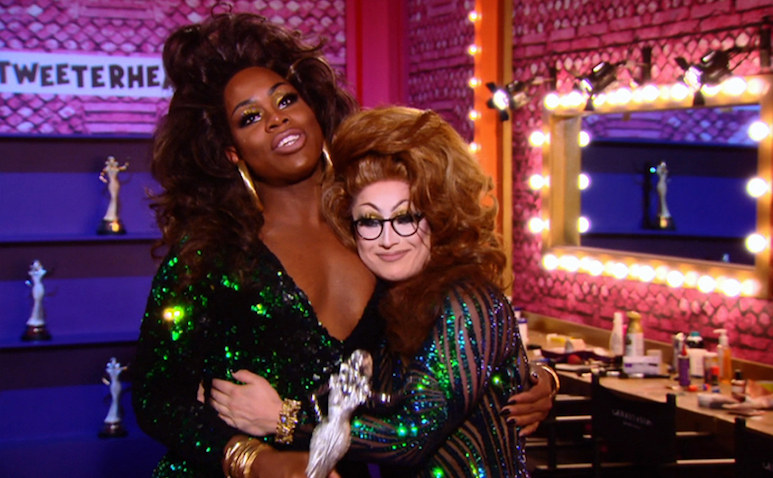 We saw each Queen turn some of our favourite YouTube kings into Queens, with the likes of Frankie Grande, Tyler Oakley, Chester See, Kingsley and Anthony Padilla turning into their Queen alter ego's and turning out!
It was great teo see the Queens work their magic, and build new friendships. Personally I loved watching Tyler Oakley put on a pair of heels and discover a new side of himself as Short Change.
10. Christina Aguilera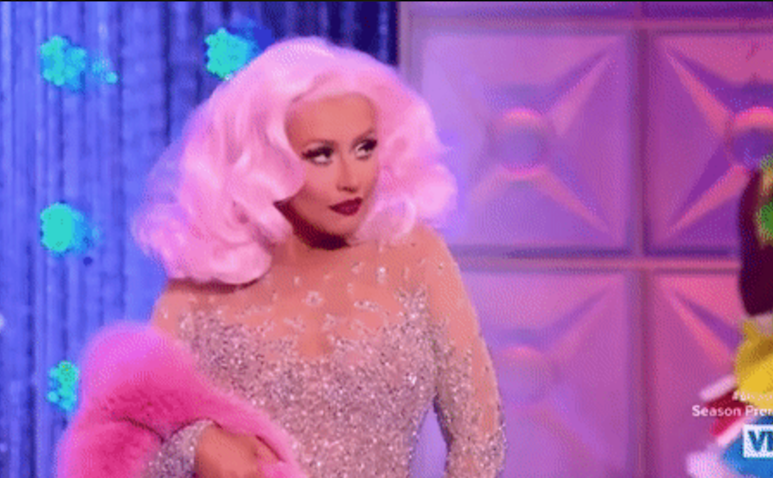 If we're talking Roman numerals, it is perfectly fitting for Xtina to be the first special guest on season 10. The Entrance! The voice! The hair! The outfit! Can I get an amen?
Of course, the greatest part of any Drag Race season are the Lewks the Queens put together. Kameron Micheals consistently turned out some of the most extravagant and high fashion looks, with Miz Cracker following closely behind, and I don't think anyone will be forgetting Asia's Tweety Bird Dress any time soon.
1. Kameron Michlaes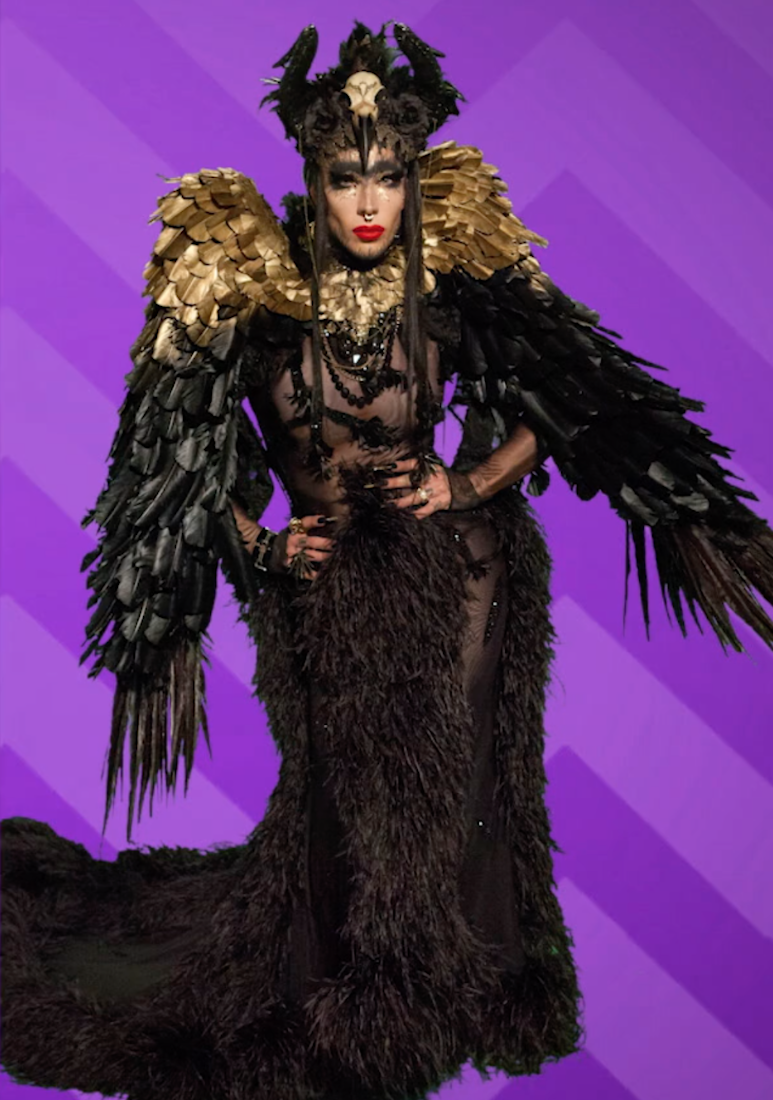 2. Aquaria Glitterific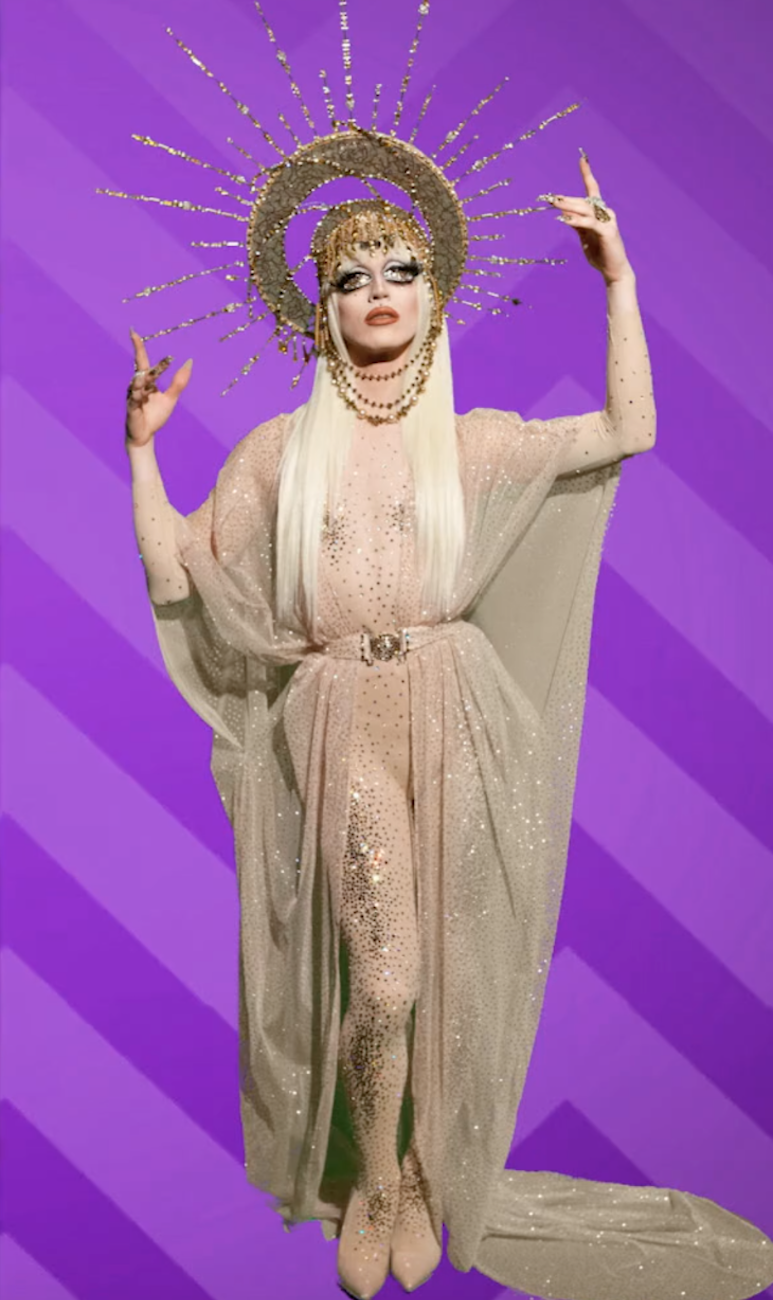 3. Aquaria Feather Look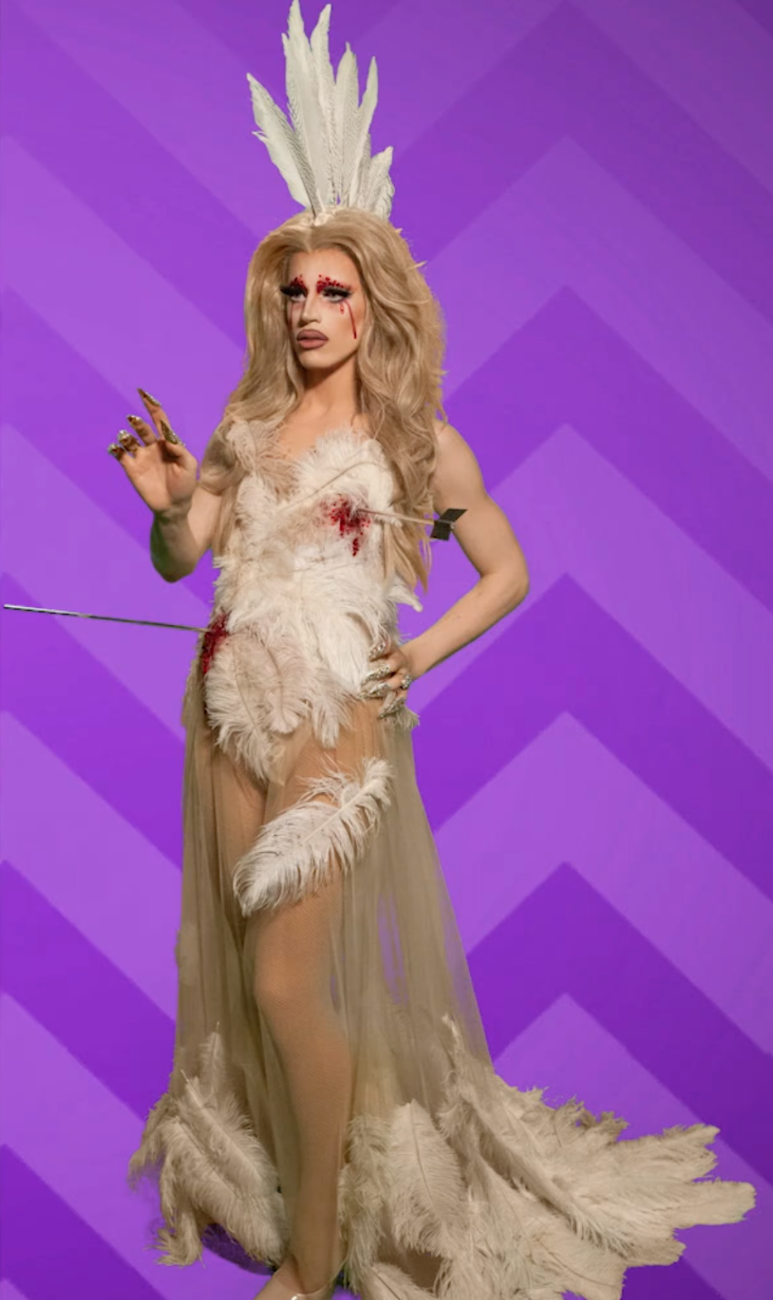 4. Miz Cracker Mermaid Look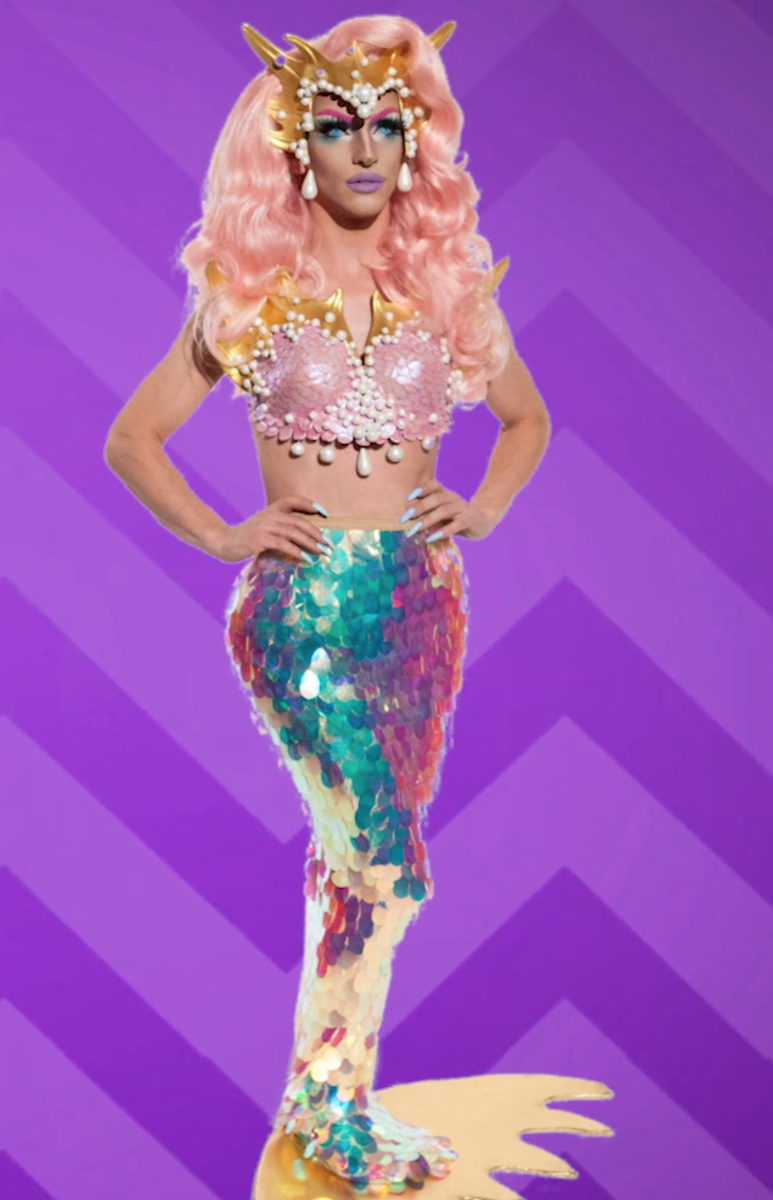 5. Monique Hart Drag on a Dime Cards Dress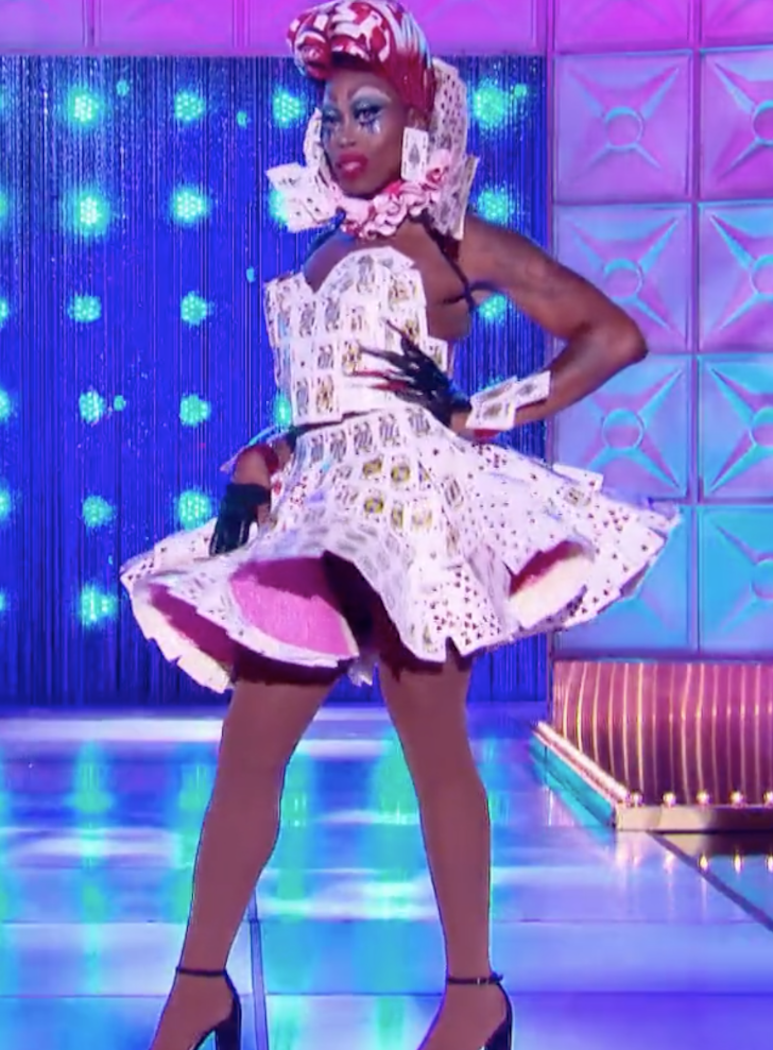 6. Miz Cracker & Miz Cookie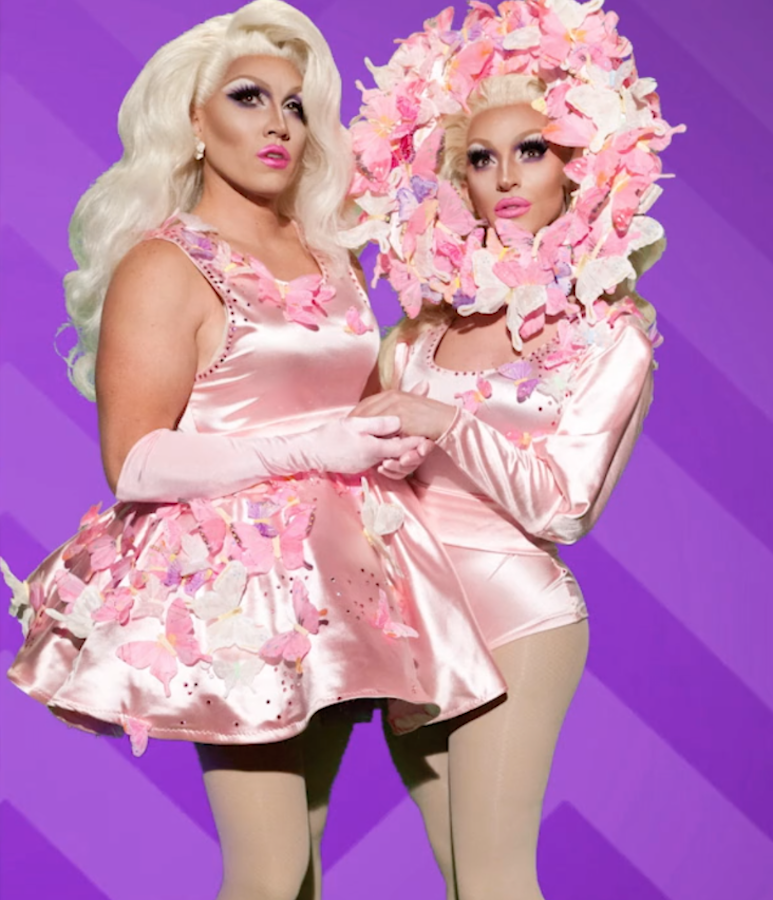 7. Asia O'Hara Feathers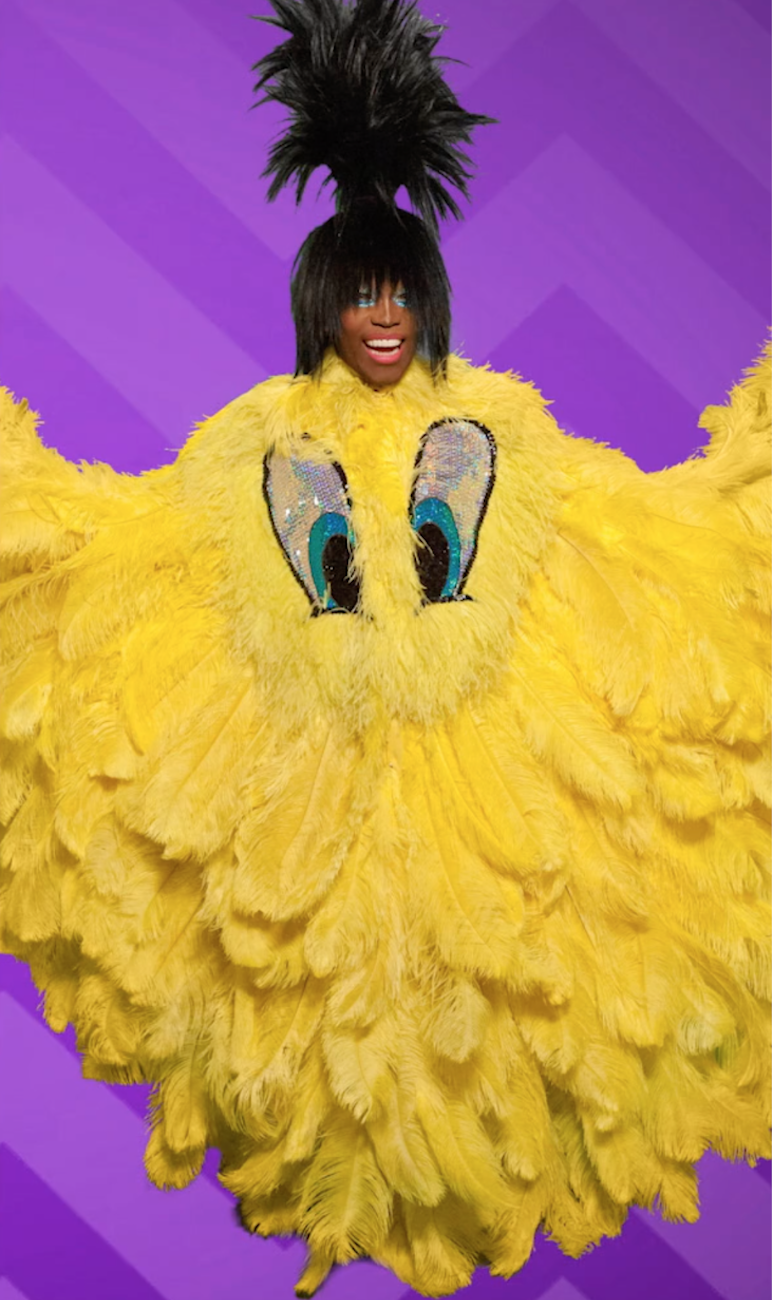 8. Kameron Michales Martian Eleganza extravaganza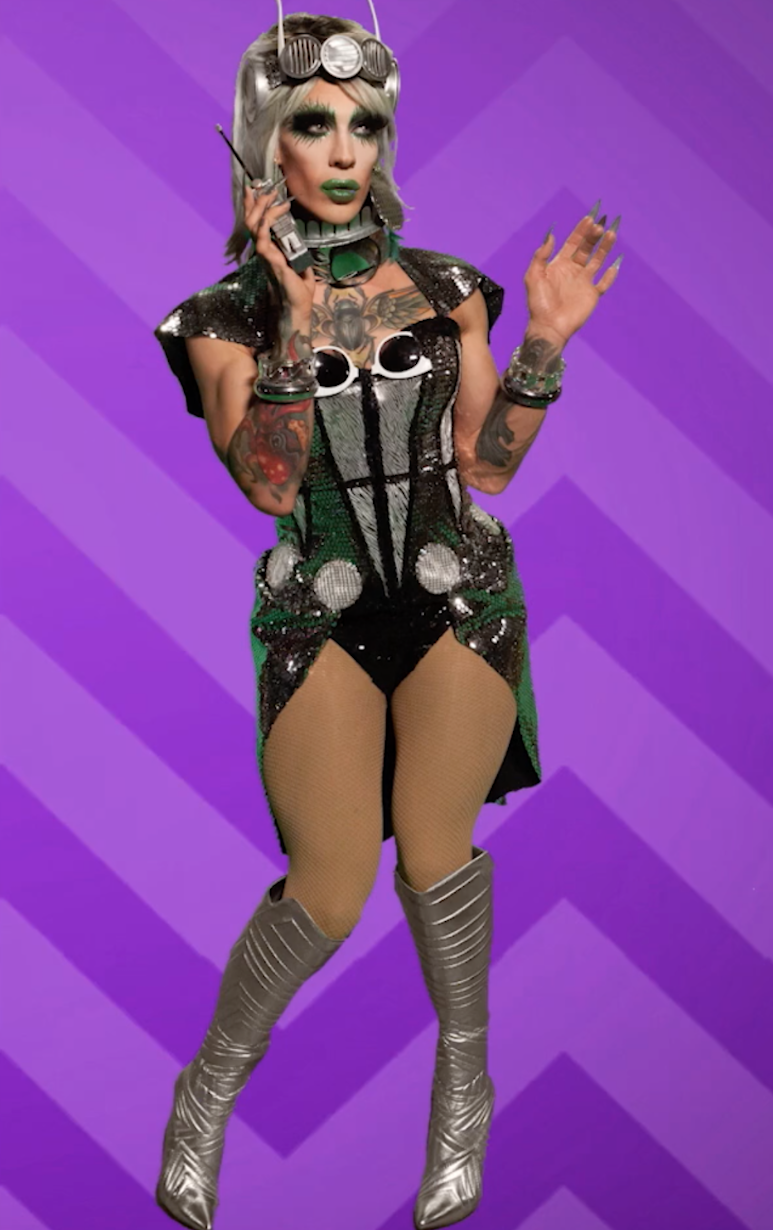 9. Blair St. Clair Hats Incredible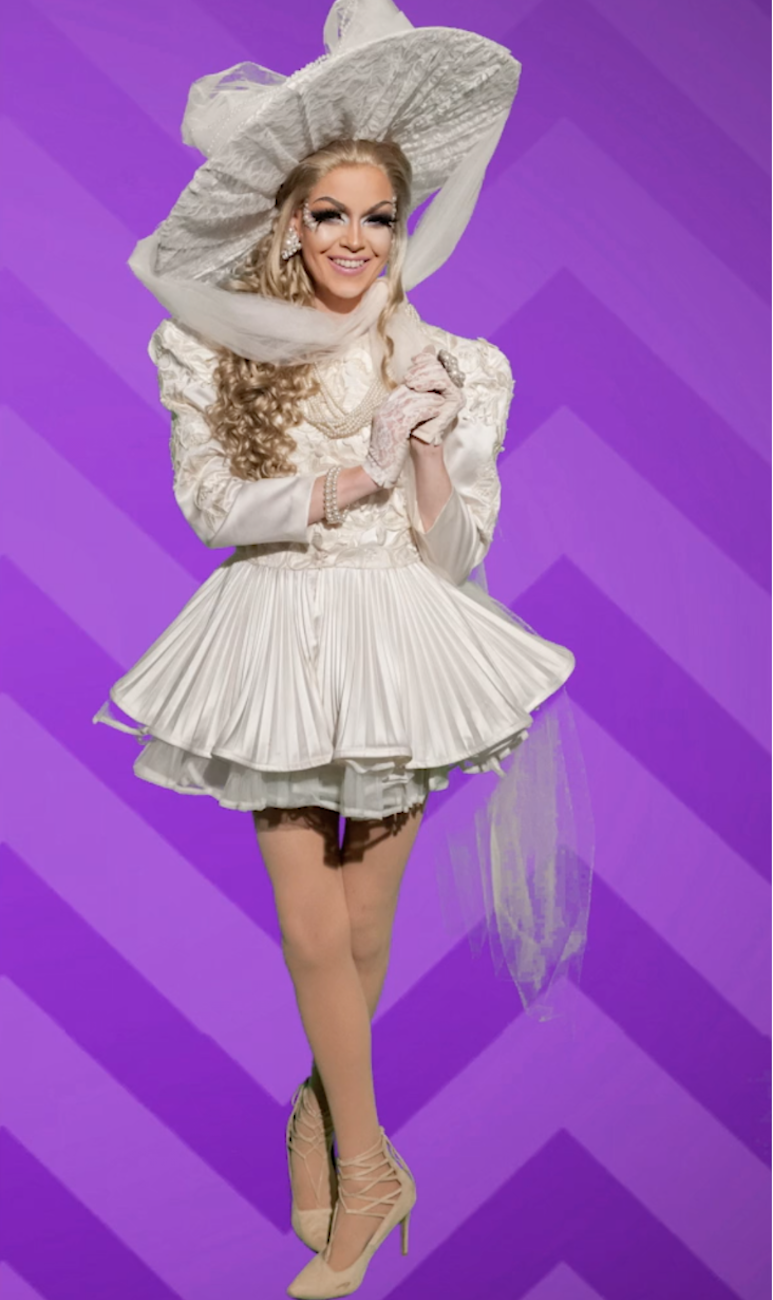 10. The Vixen Hat Dress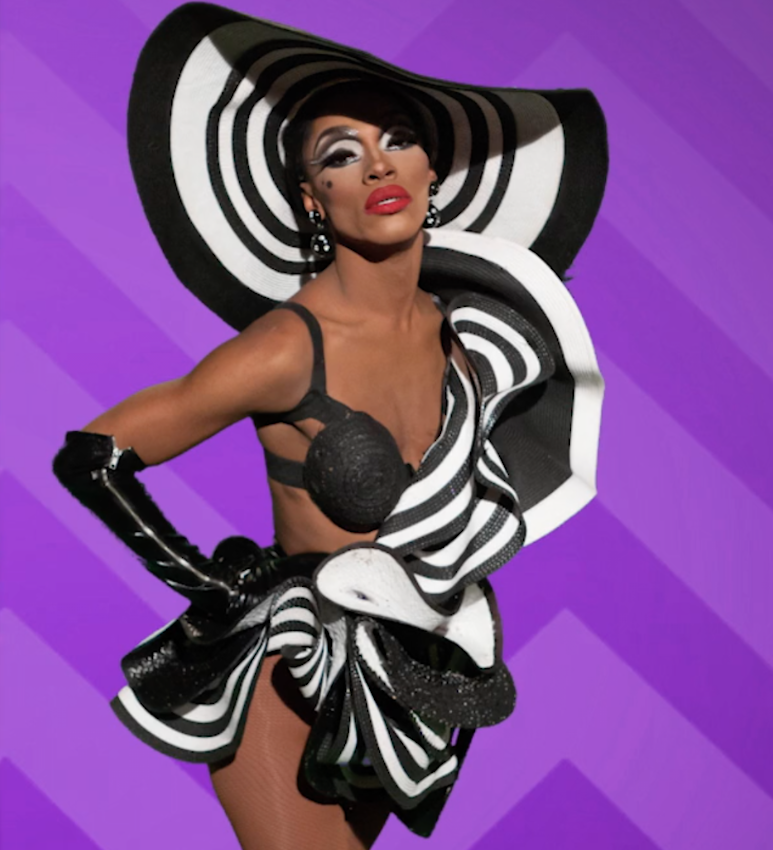 This season ended on a high note, and the QUeens were stunning and sickening. Each week it was harder to anticipate who would be eliminated, the and finale would have been fabulous with any of the four finalists winning.
I can't wait for the next season of drag realness, and my life will be empty without Drag Race. Now, it's time to sit down and watch some RuPaul's Drag Race Reruns.
And remember, what would Ru tell you? That's right: "Don't F*** it up!"
About the Author
Josie is obsessed with dogs and all things dog-friendly. She will speak to you in mostly Gilmore Girls quotes and song lyrics, and lives her life by the motto: "What Would Selena Quintanilla Do?" (WWSQD).
Josie is a proud Latina and will do almost anything for some Pupusas.