BEST OF BRISBANE STYLE & DESIGN MARKET
Meet the Local Designers, Fashion Makers & Style Shakers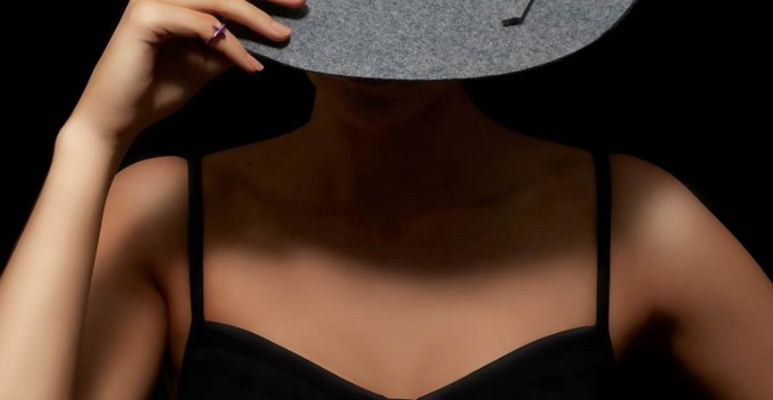 For those of you who think you need to travel to Melbourne or Milan for handmade fashion and totally unique styles – here's some good news for you!
The Indooroopilly Shopping Centre is holding its first ever Brisbane Style and Design Market between 7 and 10 June, where 22 local fashion architects will have an opportunity to delight you with their hand-made designs.
Brewing with excitement and with the Markets just around the corner, here's a taste of the designers who will proudly be displaying their creations to the fashionistas of Brisbane: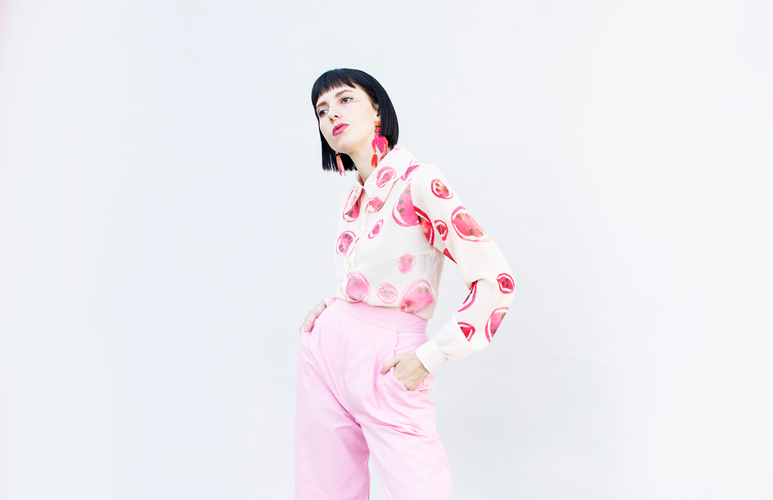 If you are after one-off handmade pieces that are fun and colorful with a touch of vintage - look no further than Alice Nightingale. Not only does she design and print, cut and sew all of her clothes, but she also specializes in fun and comfortable heels and wedges that are made entirely from second hand shoes, threads and fabrics. She also works and incorporates hemp in her clothing - which is never a bad thing. And my favorite of all - beautifully cut dresses with pockets! Take. My. Money.
Alice's range includes dresses, tops, swimwear, even knitwear and if her Etsy reviews are anything to go by, you will not be disappointed with the quality of her work.

Described as bold, quirky and cool, Birdee + Star specialise in laser cut acrylic jewellery that are true one-off creations. Shannon Ricketts, who established B + S, has a background in photography, filmmaking, art and cartooning and she creates pieces which are often quirky and that hint at nostalgia. Think Disco era meets Bris-Vegas!

The B + S collection offers a range of colourful and fun studs and dangle earrings that are influenced by retro and vintage styles. A little Birdee told me (see what I did there) that B + S will also be launching some new designs at the Markets, so you too can get yourself some ear candy.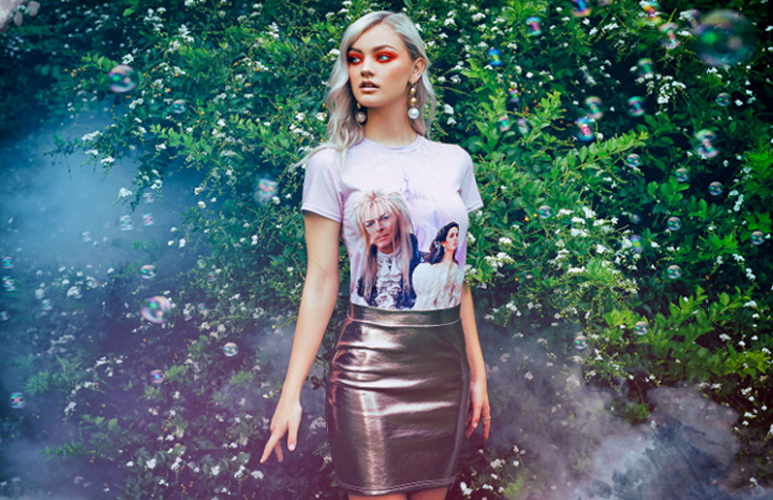 Black Milk Clothing is said to be for the Style Boss - and boy, they are not kidding! BMC has perfected the bold, loud print that is synonymous with their brand and they are taking no prisoners. From leggings, to dresses to t-shirts, their collections are as dazzling as the fantasy world they live in. Their latest release has being based on the cult classic, Labyrinth.
But if you're too young to know what Labyrinth is (shame on you!), rest assured they also released collections based on Harry Potter and the DC Comics, so you too can be a wizard like you always dreamed.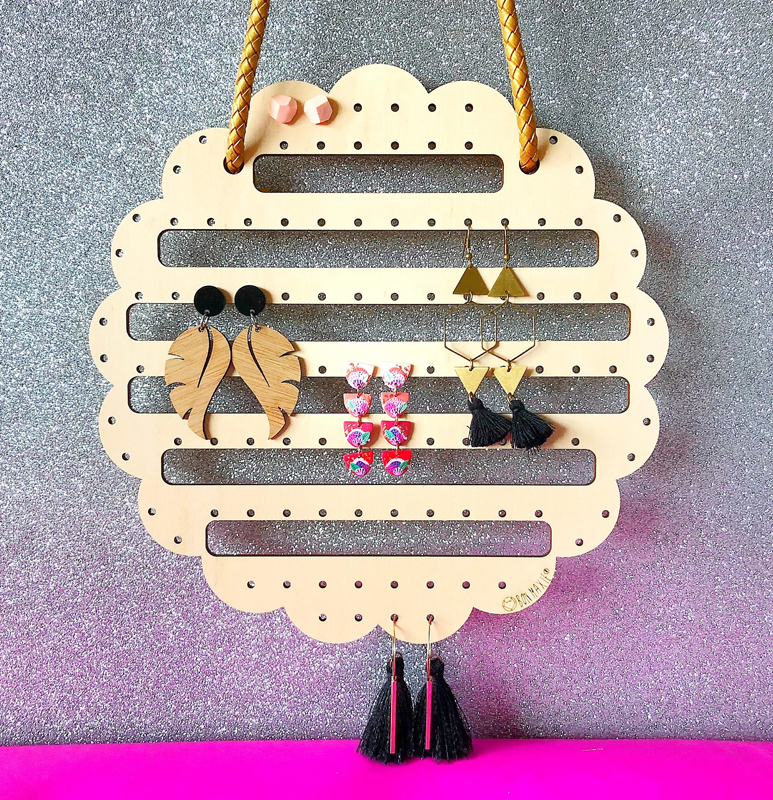 Did you know that you could waste over 56,000 minutes of your life searching for a lost earring? Neither did I, but there it is. Luckily, Bon Maxie will be at the Market to save you from wasting any more precious minutes.
Bon Maxie specialise in anti-boring earring holders that come in funky designs such as art deco and fruity inspirations. Described best as good looking, wooden holders, catering for both stud and dangle earrings, you will be sure to find a design that will fit right in to your home decor.
A recent collaboration with Kenzie Collective has seen Bon Maxie create studs and dangle earrings to adorn your new holders and I wouldn't be too surprised to see their new conceptions at the Markets.
Bon Maxie's range also includes keychains, ring holders and accessory holders so you never have to search for your belts again. Use your newfound 56,000 minutes wisely. You're welcome!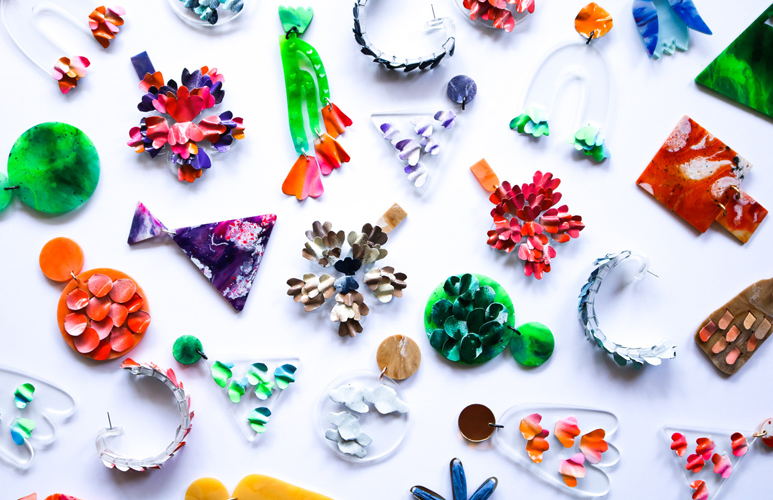 Love your wearable art? Then you will be excited to see Concrete Jellyfish show their stuff! Concrete Jellyfish design earrings that burst with colours and that are sure to pick up any outfit. Their designs are refreshing and lively, inspired by the Australian flora, fauna and culture. But that's not all - they have expanded into handmade clutches, each one unique, like walking pieces of art. There is said to be a secret weapon on the inside of these clutches and without knowing, one can only speculate that it's either a foldable full-blown mirror, or an endless supply of Tim Tams from the Tim Tam Genie.
Whatever the secret may be, you'll have to find out by visiting their stall and peeking inside while you get lost in the colourful wearable-art world they will exclusively be displaying at the Markets.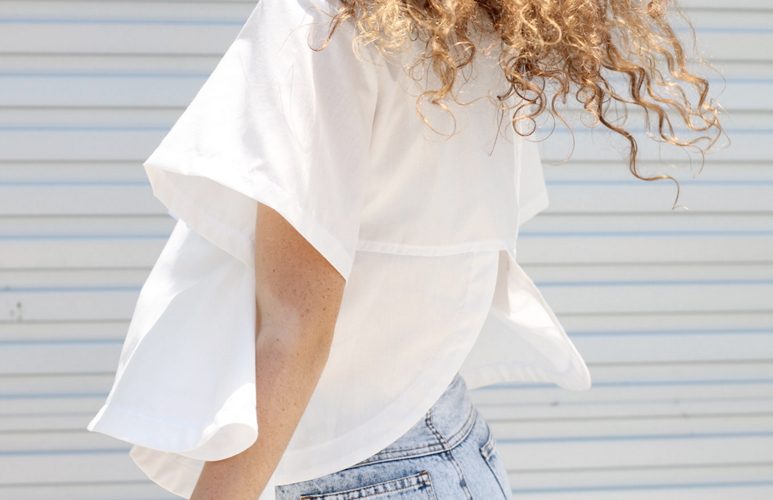 Some clothes are meant to be worn while they are in fashion but some pieces are meant to be timeless. Dann And Co are a clothing label that celebrate clothing not for a season but for long lasting memories. They believe in 'slow fashion', a term coined for a trend that is likely here to stay.
Their clothing is handmade and the earthy tone of their pieces will make you wish you were sipping lemonade whilst simultaneously picking lemons in the Mediterranean.

Their range includes tops, shorts, hats, scarves and dresses, designed to meet all your lemon picking and drinking needs.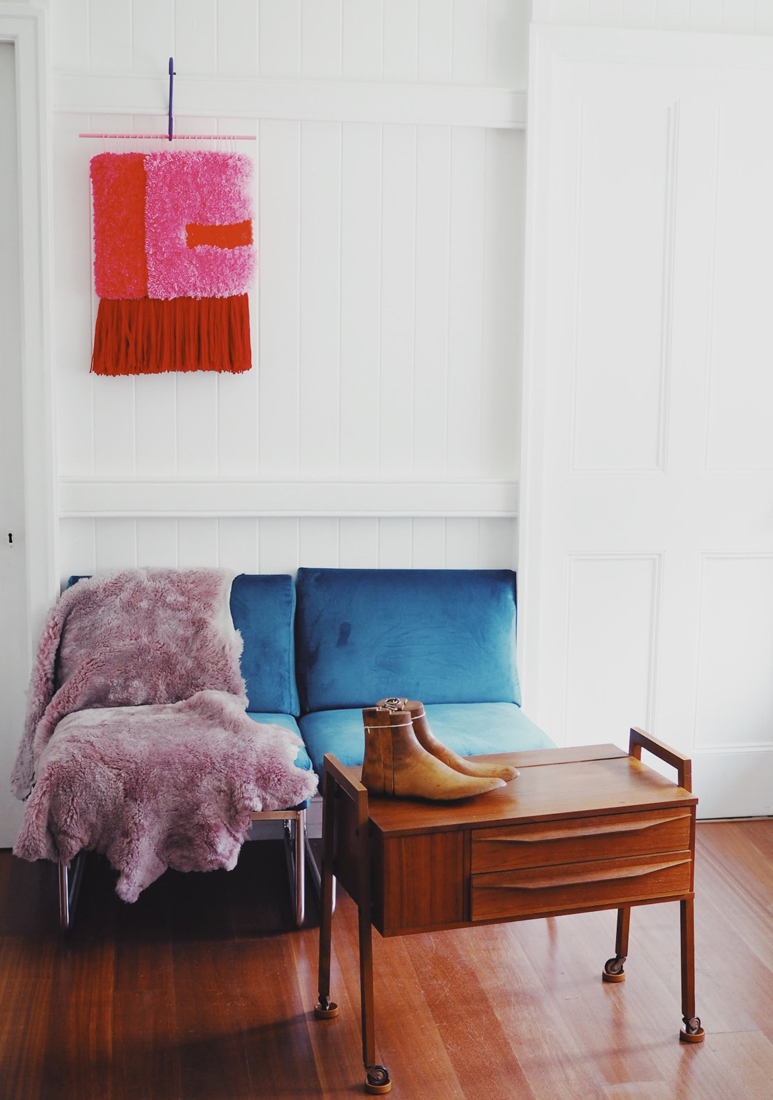 If sustainability is your jam, then you want to know about Felicity Cooney. Her style is known for the use of sustainable fabrics, such as roo leather, and taking a Zero Waste approach when it comes to her designs. As in, no fabric left behind!
Although we are coming into winter in Brisbane (finally) you'll want to check out the Felicity Cooney Summer Bag, which to me screams signature item. But in keeping with the theme of the current season, she is also about to release her first-ever winter range of gorgeous brogues, which I'm hoping she'll have on full display at the Markets.
Felicity Cooney's range includes summer sandals, bags, pouches and clothing that is as unique as it is graceful.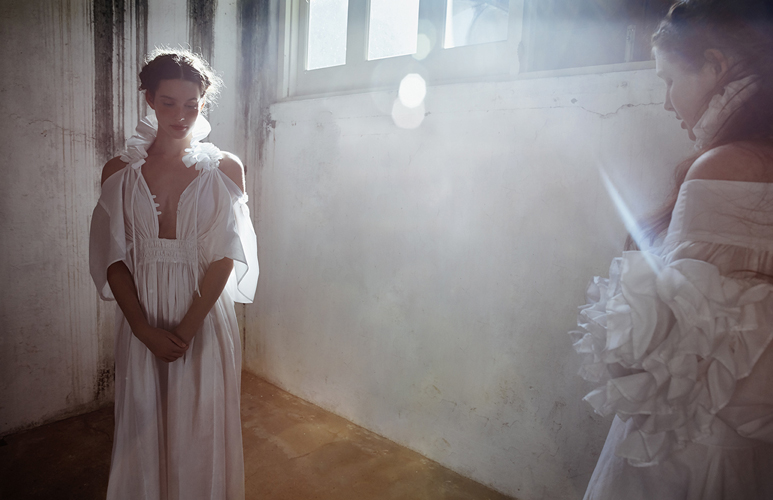 From the pages of Vogue Italia to the Brisbane Style and Design Market, you cannot miss the stall of Gail Sorrenda. It matters not that most of us couldn't read a word of the Italian article in Vogue, you won't need to, because you'll understand very quickly what the fuss is all about.
There is a romanticism, a certain feeling of brooding in Gail Sorronda's clothing and very much a 19 Century vibe coming across. There's frills and silk and ruffles, oh my!
The Gail Sorronda range offers a little bit of everything, all statement pieces, including dresses, blouses and skirts.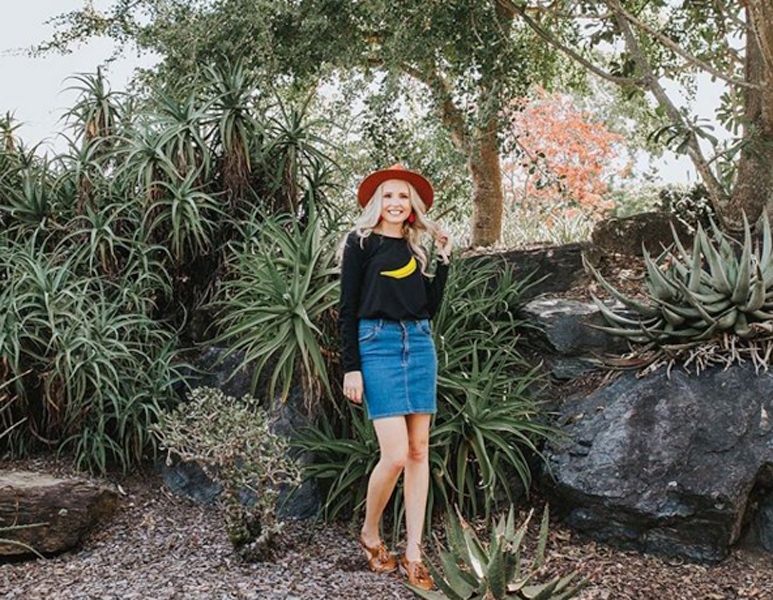 Started by two sisters with a shared passion for fashion, Jericho Road Clothing is best known for their striking patterns. Kate and Chloe (said sisters) started their label in 2016 after much deliberation, and aren't we glad they did!
Growing up in a rural town in Central Queensland is what's inspired JRC's adventurous prints, anything from how the sunset looks to the wildlife they grew up with, makes its way into their work. Although their dresses always catch my eye, they also have a range of fun sweaters, pants and tops that boast the same lively designs.
JRC have promised that there are many releases coming up in the next two months, so it will be an exciting showing at the Markets.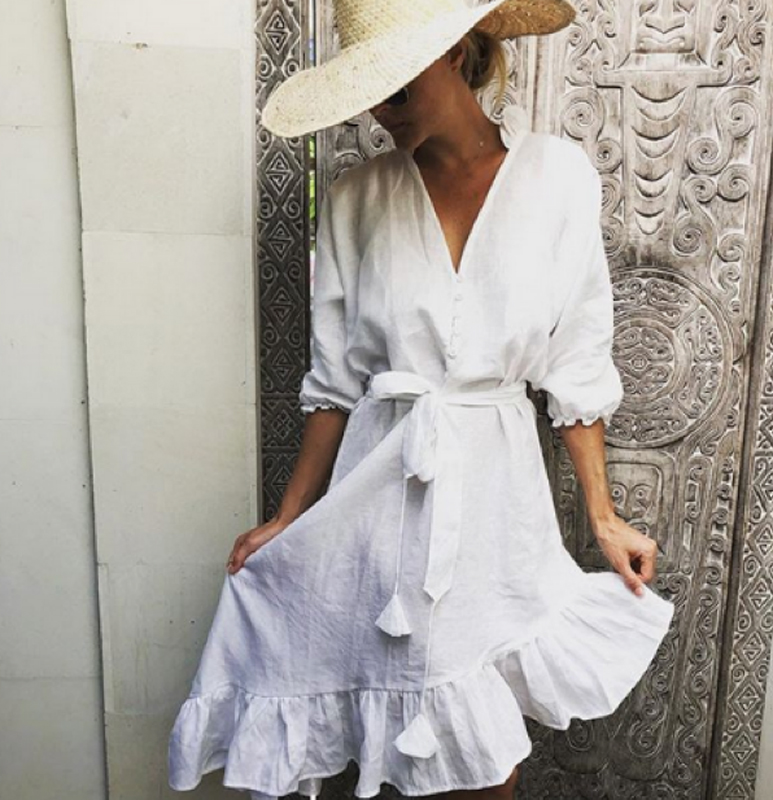 Bringing a little bit of Bohemian Luxury to the Markets, LJC Designs will have you feeling excited to explore your inner-bohemian. LJC has captured the eye of many with their endless embellishments, vibrancy and handmade sterling silver jewellery. LJC also cater to those a little more understated, with their luxe linen range and classic staples.
LJC were established in Bali and are inspired by island life. Their clothing will leave you daydreaming about beaches and sun basking. They offer an assortment of apparel, as well as accessories such as basket bags and linen hair scarfs that will perfectly complement your day at the beach.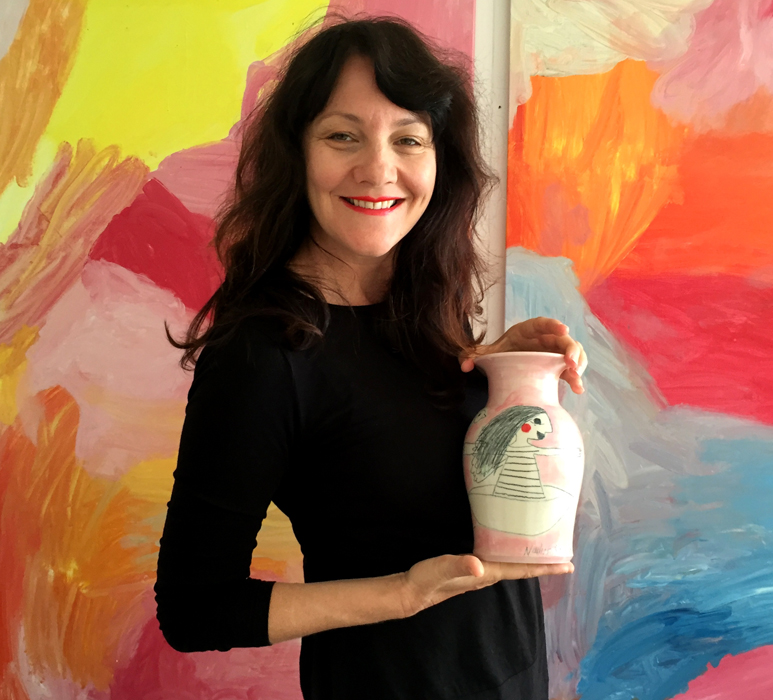 There is something at the Markets for everyone, and for the artist inside you, her name is Nadine Sawyer. Nadine Sawyer's art is a welcome foray into a world that is as fantastical as it is delightful. If you know nothing about art, it ok, nor do I, but you don't have to because art is about feelings. And her work leaves me feeling happy, her use of colours make me picture the art on the walls of my home where I will be able to wake up to the happiness this evokes in me every day.
Nadine creates abstract and figurative paintings, installation art, she paints on ceramics and has even designed a greeting card collection. Do yourself a favour and stop in to see her unique work displayed at the Markets, and feel them feelings.

Modern but classic, delicate yet daring, Natasha Schweitzer Jewellery will have you swooning over their signature pieces. A family affair since the 1970's, Natasha Schweitzer has taken her family's passion and created a brand that creates timeless jewellery with precious stones, natural pearls and fine metals.

Natasha Schweitzer Jewellery have a number of current collections, such as beautiful Letter necklaces (pretty self explanatory) and Elements necklaces, which are geometrically inspired.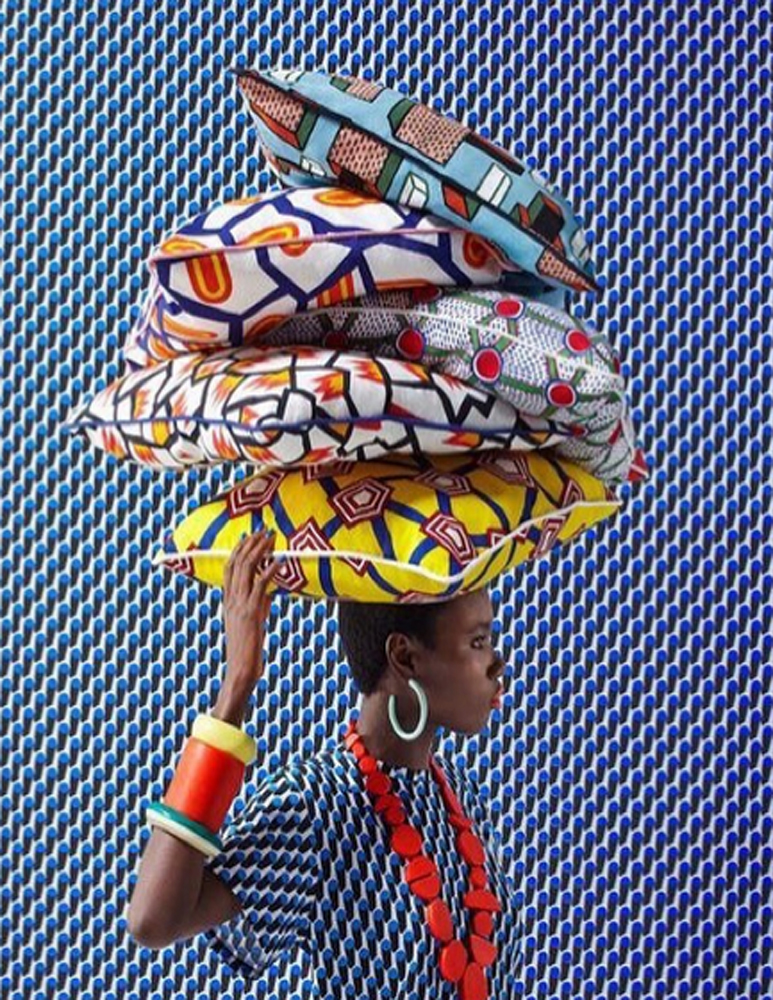 Native Cultures is a husband and wife team on a mission to promote the movement from mass production to hand crafted décor and accessories. Their style weaves together contemporary design with traditional methods, resulting in vibrant, exotic merchandise. Born in South Africa, Barri and Nikki Stear set out to bring some African design and flavour to Australia, but ethically so. They pride themselves on knowing who made their products and encourage you to as well.
Native Interiors have a variety of products in their repertoire, including jewellry, bath and body products as well as kitchen and dining items.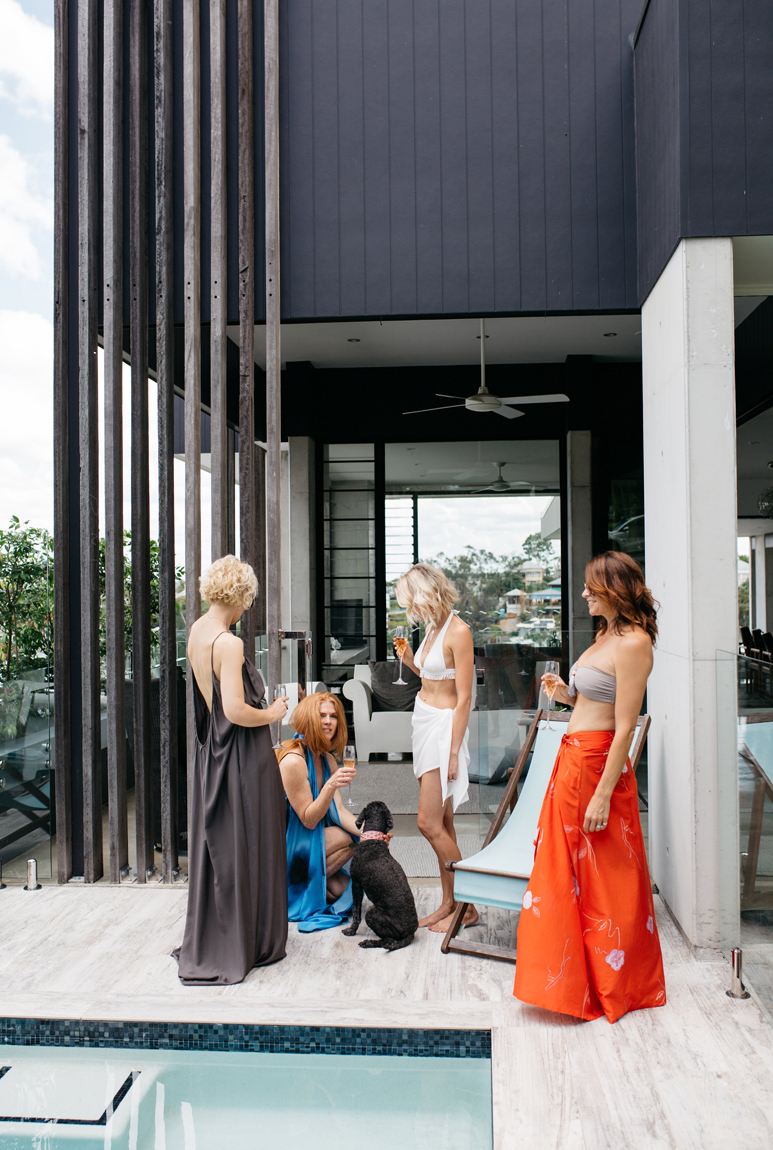 Wet. Dry. Sexy. Have I got your attention?
Robe was created in and for the Australian sunshine, with a desire to make something that will be flattering for every woman, that will make her feel sexy. And despite the fact that 'robe' sounds one dimensional, these are not just robes. They are skirts, dresses, wraps and more.
The crew at Get Robed say they don't get out much and encourage you to come and feel their fabrics at the Markets. You will be intrigued by their garments that transition from day to night, dry to wet. So don't refuse them and discover how one item, one perfect fabric, can help you lift your game at the beach by effortlessly going from one outfit to the next.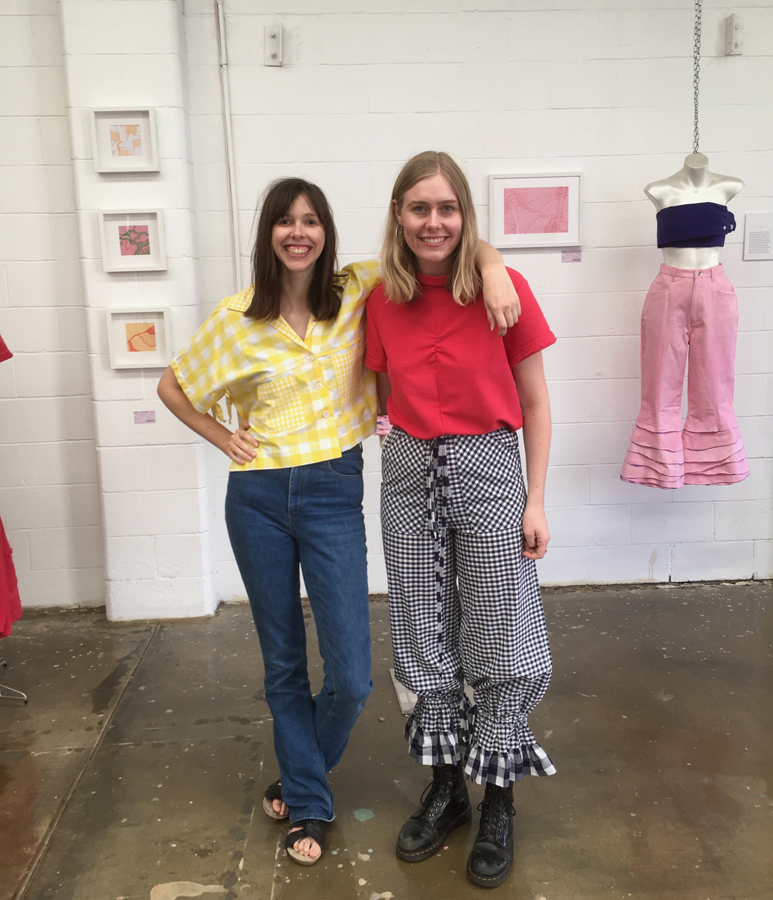 A pop up store created by two QUT graduates, Kate Evans and Kat Walsh, Salt promises to feature a range of amazing locally made garments, bags, hats and jewellery! But what's more promising is the amazing prints created by Kate Evans, that inspire her clothing.
Kate and Kat have a strong focus on creating fashion that functions outside of the throw away culture, fashion that connects to the maker and the wearer. This will be Salt's second pop up store; don't miss out what's sure to be an eclectic collection of art and fashion.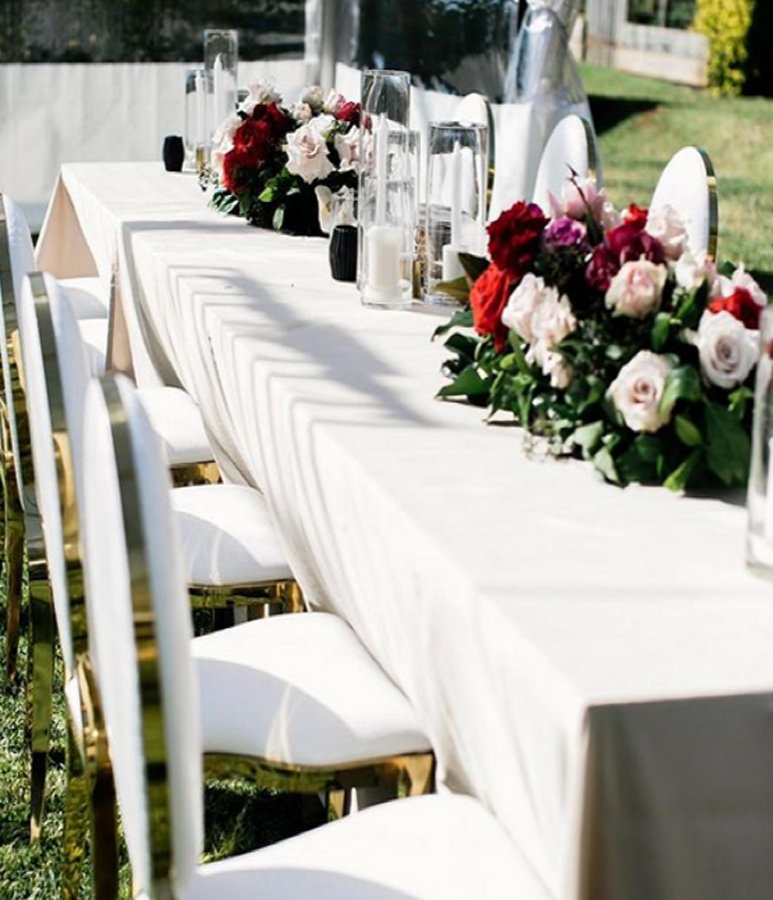 Event planning is not easy. Thankfully, the team at Stylised are lovers of all things pretty and have all bases covered when it comes to planning any special events. Stylists, Atrisans, Imagineers, Stylised are not your cookie cutter event planners. Their services include but are not limited to planning celebrations such as weddings, as well as corporate events - and everything in between.

They say that if you can imagine it, they can create it, so don't be scared to send them a curve ball by requesting the unicorn inspired wedding you always wanted but never thought possible.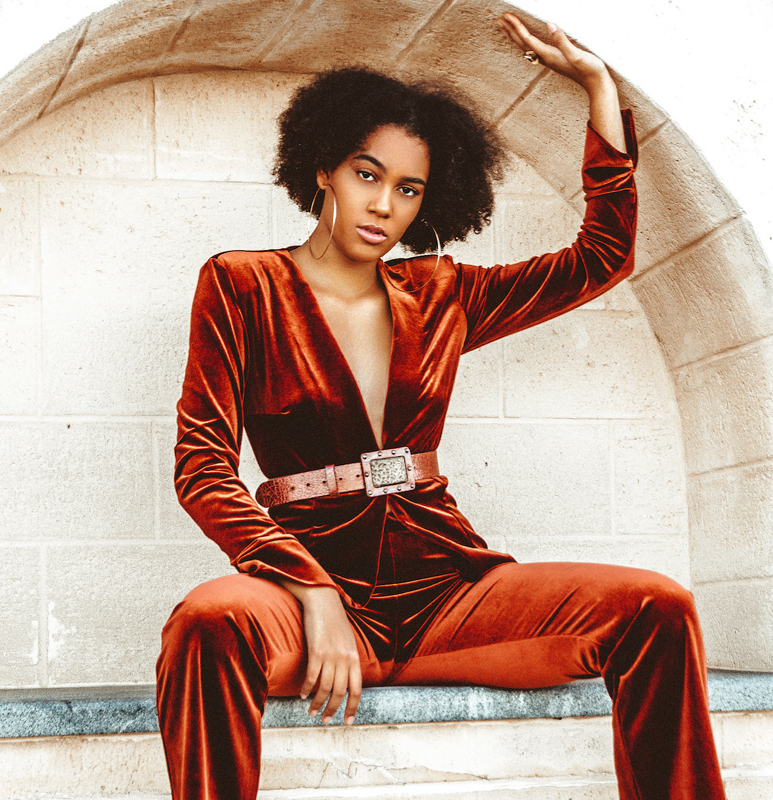 Want to stand out? Want to dress with a difference? Love velvet? Well then, you will love Why Mary. Why Mary is a Gold Coast based label, celebrating women's fashion and inspired by the beach. The owner and designer of the label, Janette Laver, is all about the reduction of waste and raising awareness of the negatIve impact of mass produced fast fashion.
Although much of their range is a chiffon lovers dream, flowy and breezy and ready for the summer, their winter release is a retro velvet look that's sure to turn heads.
Why Mary is heading to the runways of New York to show their Spring/Summer 2019 collection, so don't miss out on seeing it in our very own Brisbane first!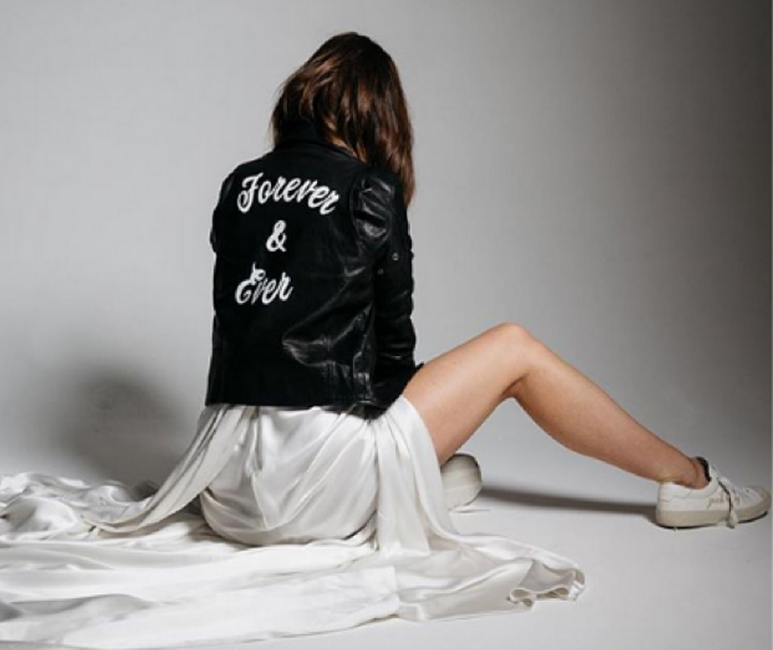 Now, I know your wardrobe has been screaming for a leather jacket and my friend, you are in luck. Winston Wolfe is your ultimate leather jacket shop, specialising in custom leather jackets, with a special interest in bridal leather jackets - you read that right!
Winston Wolfe is promising to bring something special to the Markets but with jackets called the Lennon and Hendrix as well as an Ivory leather number, I can't see how they could possibly top that.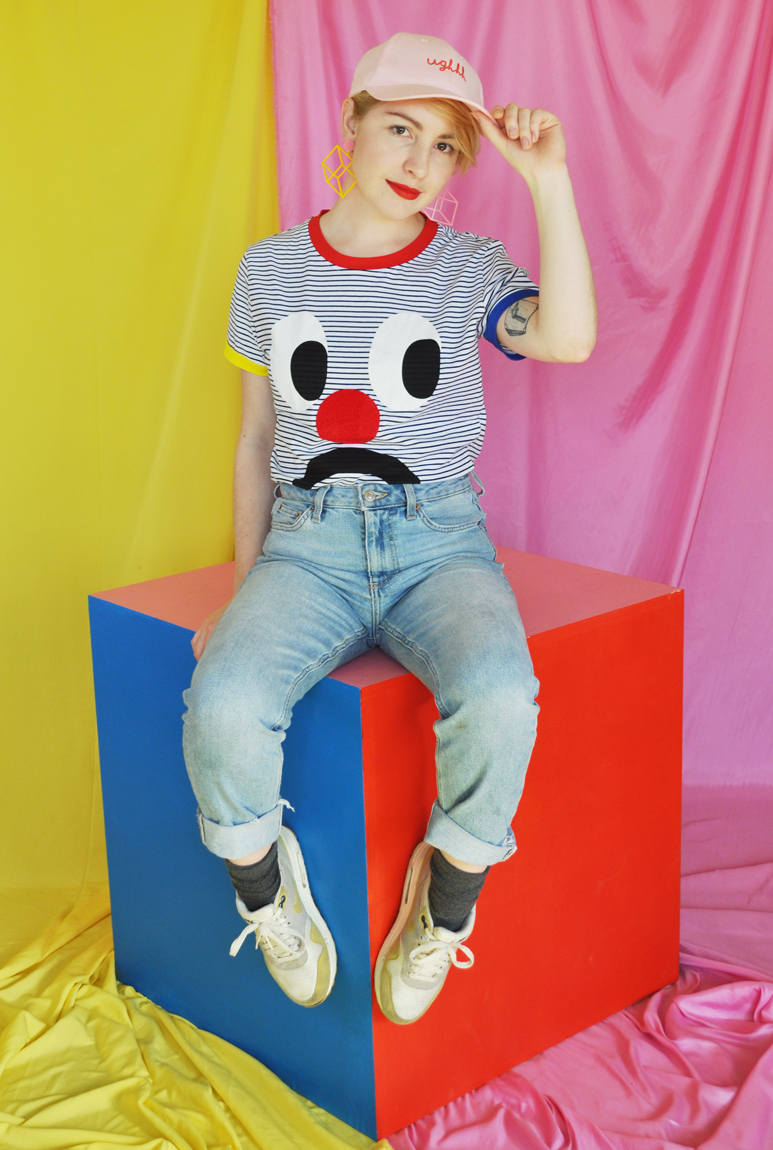 The Yippy Whippy jewellry and apparel range is about as funky and quirky as the name suggests. What's on offer is fun, vibrant designs that bring out the inner child that always wanted to wear their angry, pet frog on their t-shirt.
The designer and illustrator who runs Yippy Whippy, Nicole Castella, clearly loves The Simpsons, her fruits and vegetables and lots and lots of colours. There is an open, honest 90's nostalgia in her work which will appeal to a massive audience. If you ever wanted to wear Mr Burns Lisa earrings (yes, it is as disturbing as it is hilarious) or a nice Amy Winehouse brooch, you cannot miss the stall of Yippi Whippy at the Markets.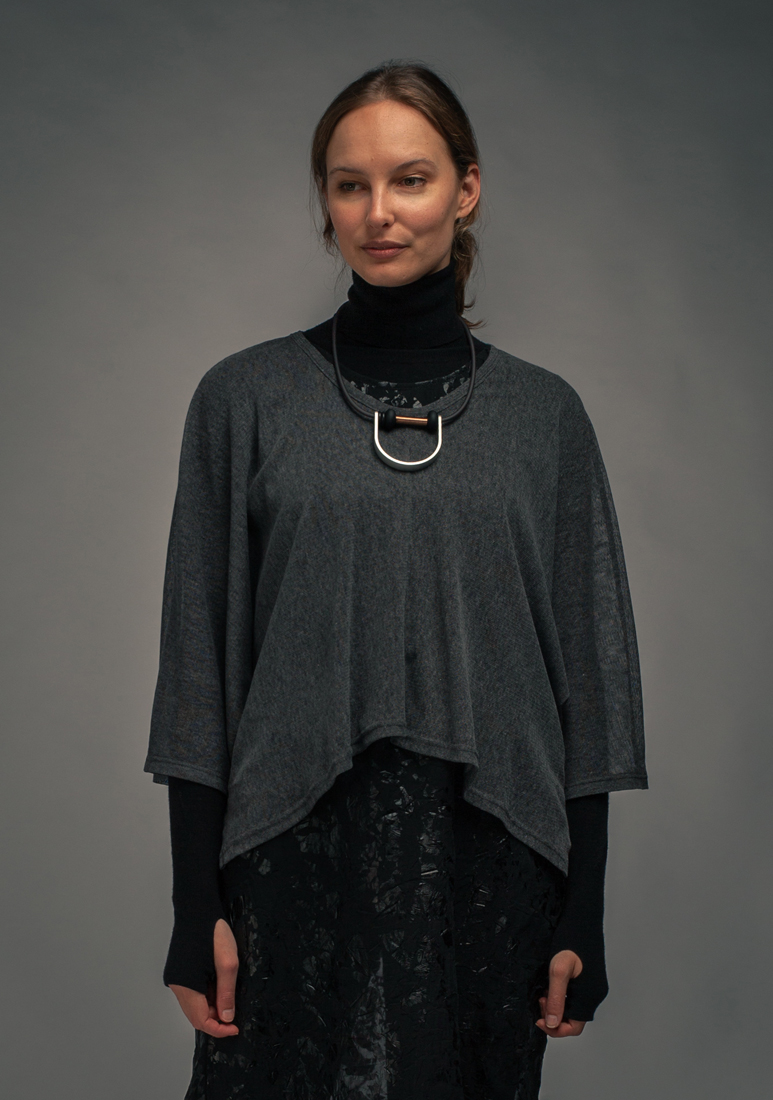 Japanese born and inspired by the culture, Masayo Yasuki has a dream to create multiwear clothes. It's something she continues to work on but what's starting to develop is clothing that can evolve with her customer, that can see them through look and lifestyle changes.
Dogstar is gaining momentum and is starting to gain international recognition. Masayo's unique style combines asymmetric cuts, multi wear collars, a love of Japanese fabrics and incredibly comfy wide leg pants. That alone is the reason to visit her stall at the Markets.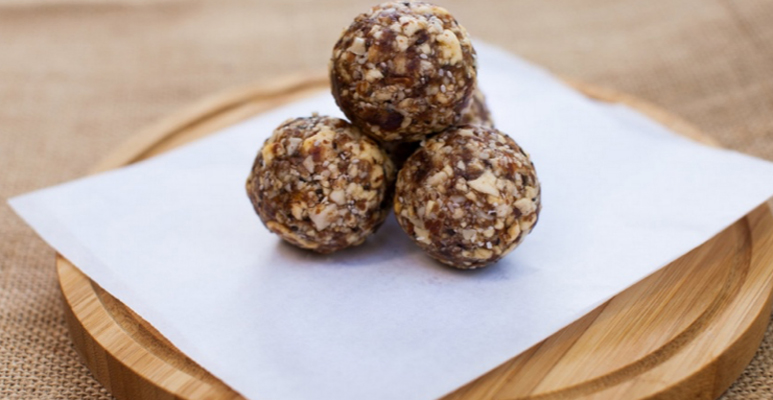 Now that your appetite is wet with all this talk of lemonade, basking and fashion, let's take a second to talk about Miss Bliss Treats. Self-described as the 'Best Balls in Brisbane', these raw, superfood-filled balls are crammed with goodness and sure to improve your mood should you miss out on an item you were hoping to pick up at the Markets. Or better yet, take a break while deciding where to next!
The Best Balls in Brisbane are made with dates, cacao and chia seeds so don't feel guilty about filling up on these tiny, delicious creations. You'll need your energy for all that shopping.
So, cancel your plans, bring your friends, put the 7th - 10th June in your calendar and come to the first of its kind, the Brisbane Style and Design Market which is poised to be a great success. And remember, there will be free canapés, drinks and live entertainment across all four days so there are no excuses to miss this amazing event. Meet you at Indooroopilly Shopping on level two under the chandelier. That's where it's at darlings.
Article by Billi Do
About the Author

Frolicking in the ocean and sipping on a cool beverage is how life was intended for Billi. An avid traveler and dabbler in creative expressions, Billi has tried it all – singing, make up artistry, photography and cross-fit coaching – wait, what?
Billi has loved writing since Hotmail accounts were cool, her 15 childhood diaries will attest to that. Years of practicing terrible poetry and managing her own teenage emotions have shaped Billi's passion for writing her stories and experiences for her few social media followers.
Adoring her young family and loving her close group of friends, Billi is planning on writing all about her upcoming overseas adventures as soon as the kids are old enough to appreciate all the effort it takes to travel with them.