Brisbane Bars with Games
Scull and Play
Whether you like it or not, the summer has properly set in and we all feel it alright! Instead of shrivelling up at home in the heat, we've rounded up some bars with games for when you wanna do more than just sit around and hydrate. Pinball, trivia, giant jenga or beer pong, you name it. These Brisbane bars have got their drinking game on while they provide you with your sweet summer relief!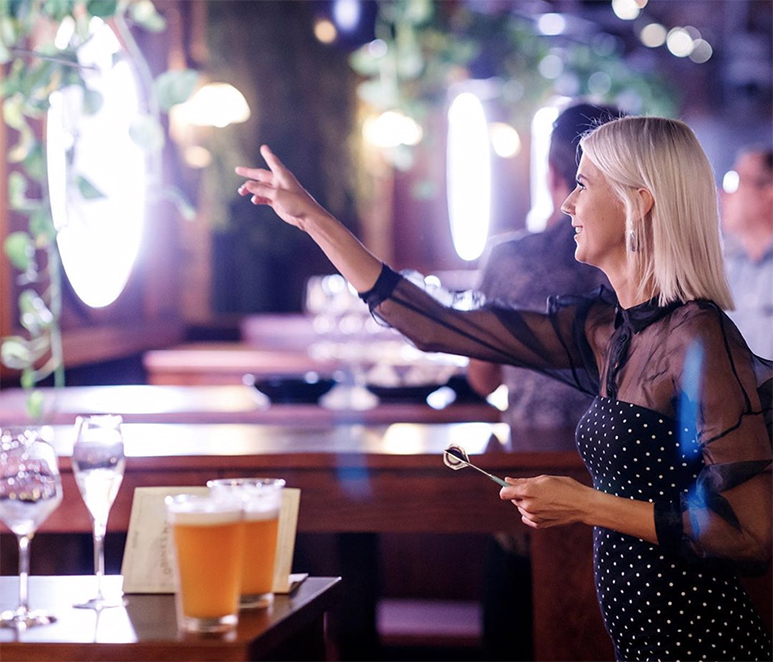 Designed to get folks off their devices and sucked into the moment, the concept of Oche delivers what the team calls an 'analogue social experiment' along with a banging' drinks menu. Oche brings a high tech, electronic twist to the old school pub game in its action-packed, two-storey establishment. So ready your throwing arm, step up to the Oche, and play darts like you've never played before!

If there's need to blow off some steam by hurling specific sharp objects across the room, Maniax is the place for you! This unique concept just involves mates, beers and axes. Come in for spontaneous fun over lunch break or 8-week competitions are available too for those wanting a more regular throwing gig.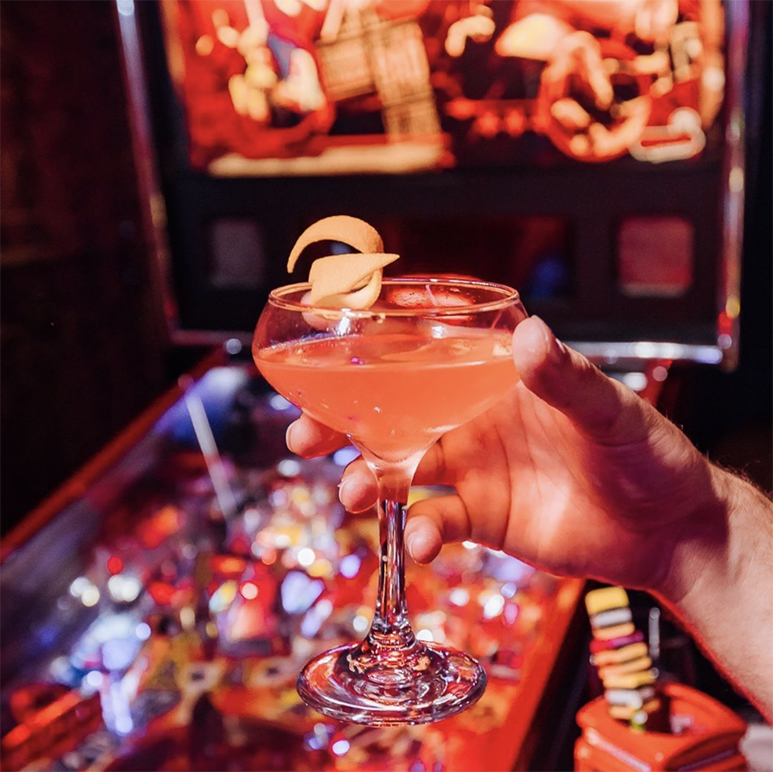 Lose yourself in this adults-only bar offering arcade games with a side of alcoholic bubble tea and prizes! Delight at the fact that you can restore your HP and MP with their tempting Asian-British influenced menu to continuously keep you amped up for a whole night of frenzied Mario Kart-ing.

Step right up and own that competitive edge of yours while you putt loose against epic views of Brisbane City's skyline. Weave your way around a rocky terrain obstacle course featuring sand, water traps and swinging poles. Visit on Mondays between 11.30am to 3pm to catch their lunch special – Pizza and a round of put putt for $29!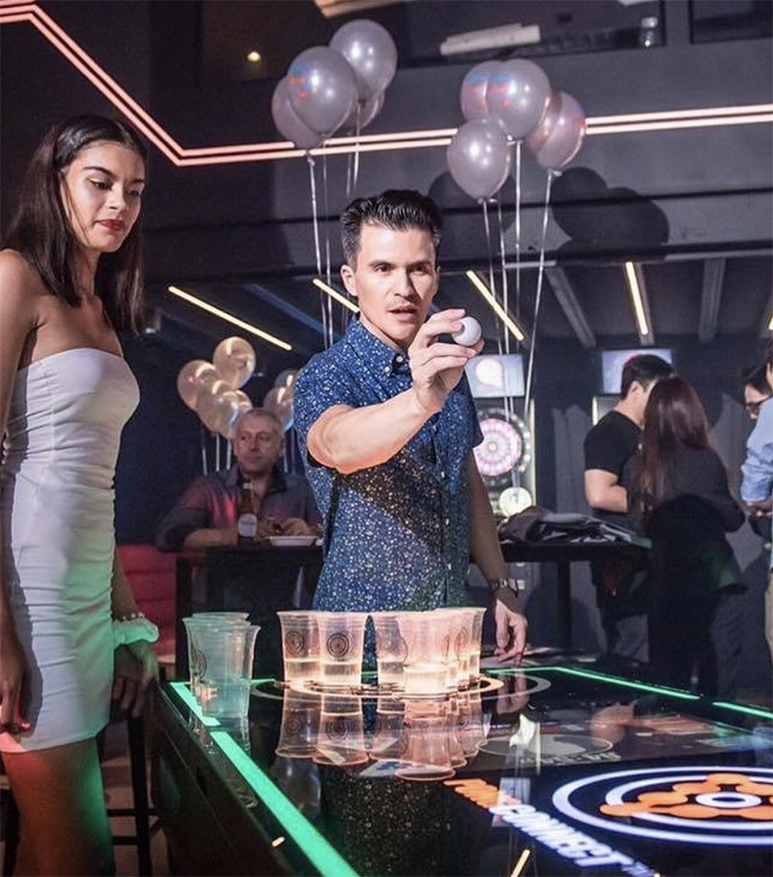 Sensory overload - guaranteed! Step inside Brisbane's first interactive arcade bar for a night of digitalised darts and electronic beer pong. This neon utopia sure is a first sneaky glimpse into the future of social digital gaming!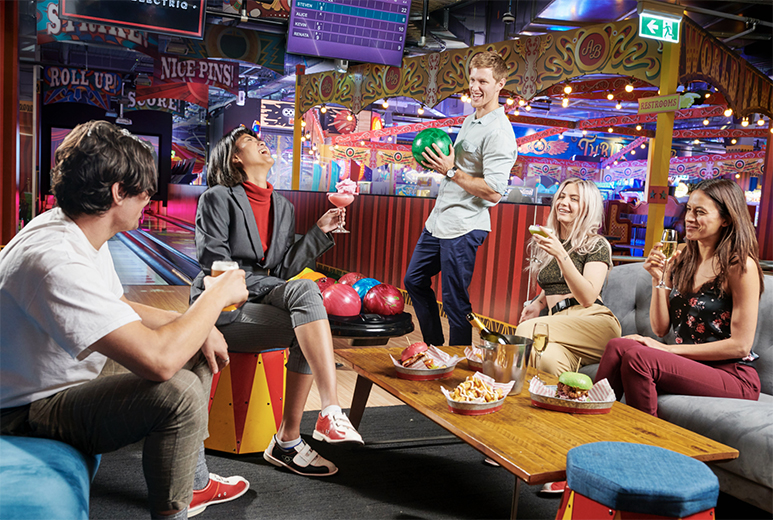 Arguably Australia's coolest arcade bar, brought to you by the team behind Holey Moley. Archie Brothers is a circus themed arcade bar complete with bowling, virtual reality rides, dodgems, gourmet kitchen, a full service cocktail bar and so much more!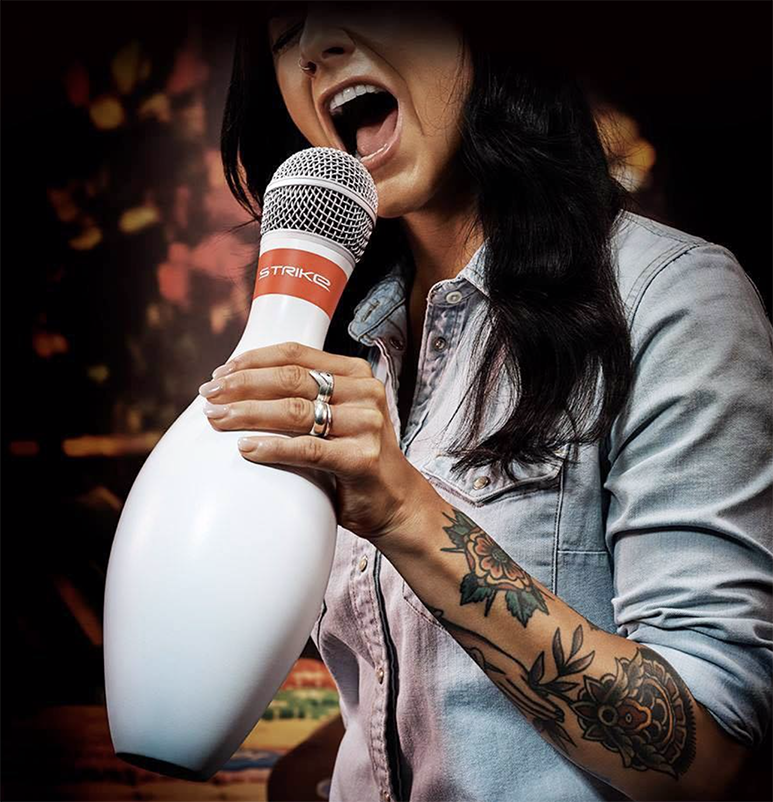 Strike features a swish bowling bar complete with 12 bowling alleys, pool tables, karaoke rooms and a laser tag arena – A kiddult's dream indeed! As for sustenance, the bar serves up all the burgers, pizzas and cocktails you will need.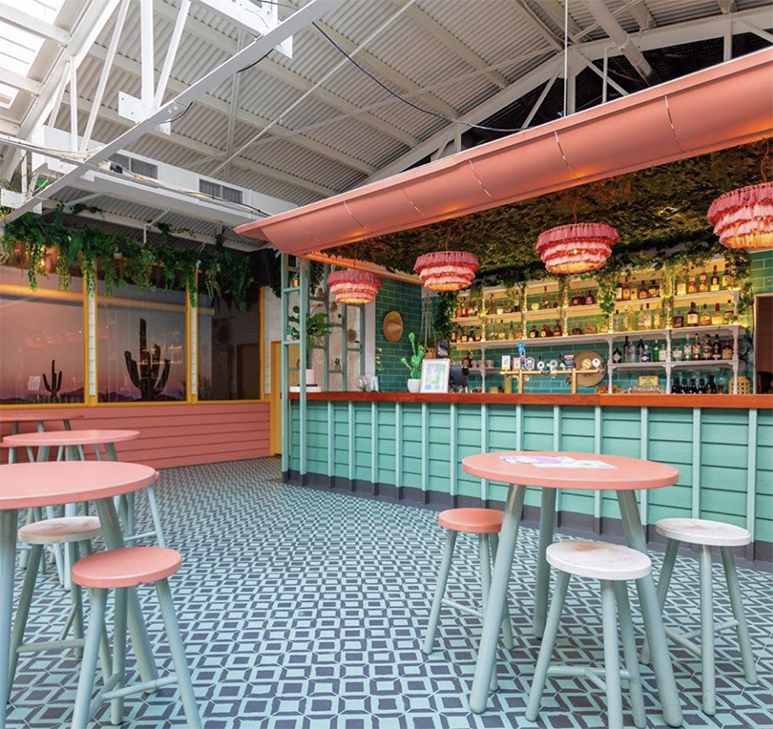 Prefer to kick on (or off) your night by knocking back cocktails over giant jenga? The newly transformed Ivory Tusk has all that and more! This bright pastel venue is now all for the Palm Springs vibes, complete with spaces for dancing, dining, cocktail drinking and even for Rockaoke. Drunk giant Jenga plus karaoke anyone?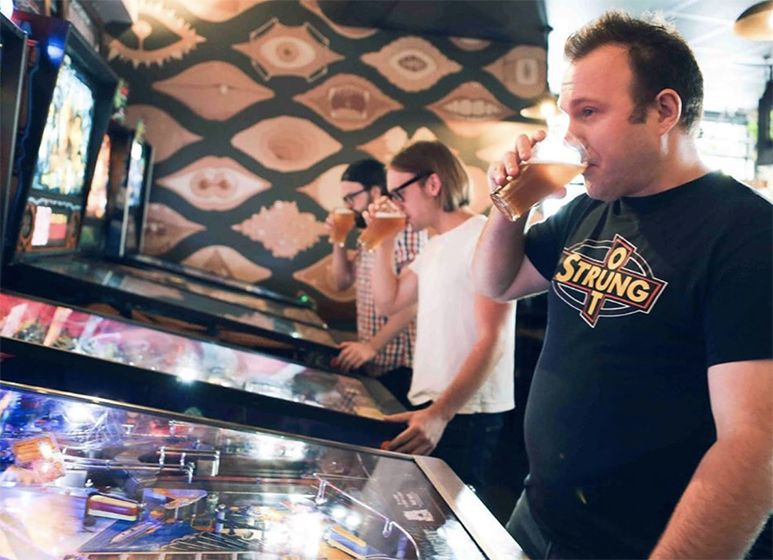 Come for drinks and stay for gaming relics from decades past. Known by punters of all ages for being Brisbane's first classic arcade game bar, this one's a classic and ticks all the boxes for good old fashioned fun!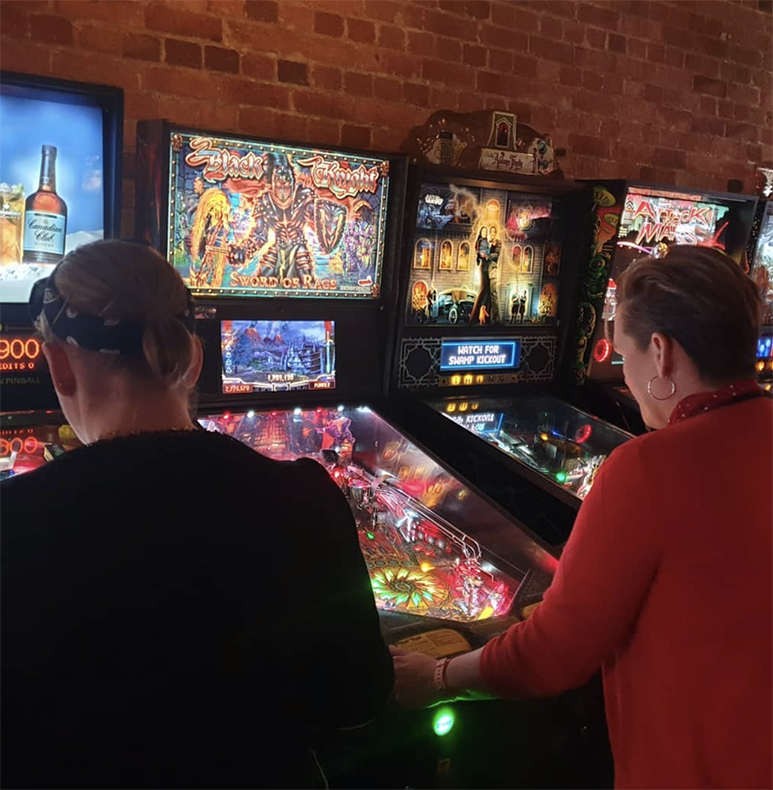 Hidden deep in the depths of Woolloongabba's historic Moreton Rubber building is an 80s style, retro arcade bar. Venture into this character-filled establishment and let your inner child resurface at the pinball machines before battling it out at the Space invaders downstairs while you indulge in some dagwood dogs. Is this heaven...?
Gather your squad right now because while the summer heat lingers, the game waits for no one!
About the Author
Kai is a self-confessed brunch devotee who believes in all things Matcha with a passion. When she isn't spending too much time on Instagram saving outfit inspiration and manicure pics, she'll be found putting together her next overly-extra festival outfit. Her ultimate life goals involve living in a Gossip Girl-style NYC apartment or being the face of her own jewellery line one day.