Brisbane's Most Appethaizing + Authentic Thai Restaurants
Tantalise your tastebuds and transport yourself straight to Thailand with these Thai restaurants across Brisbane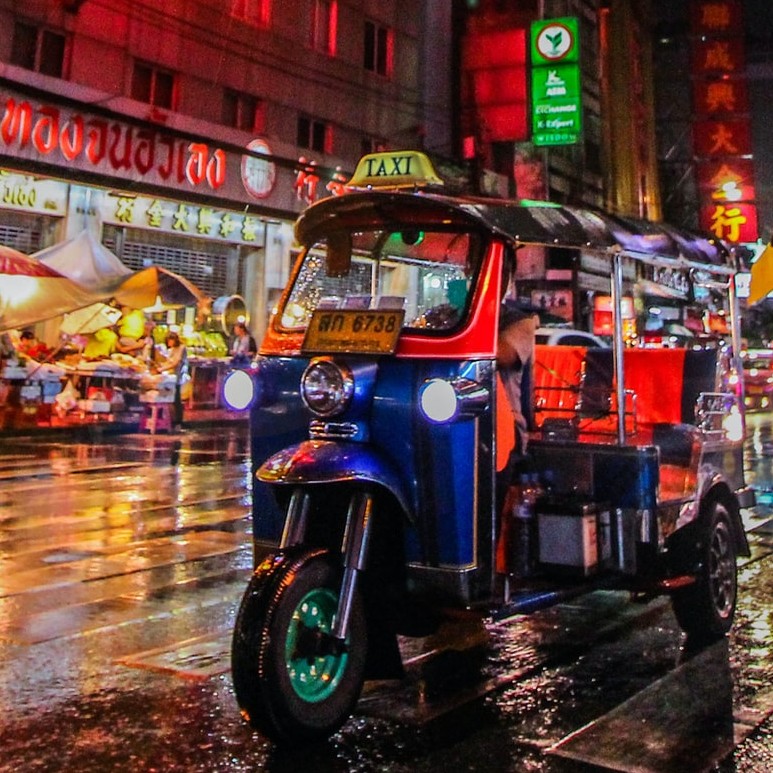 There's no denying that Thai food is delicious. It's the kind of cuisine that has a dish to suit all tastes and occasions. Whether it's a date, you're on a diet, or you're having plain old dinner at home in front of the TV, there's a Thai dish that'll suit your needs. We've hand-picked a few of our favourite Thai restaurants across Brisbane, because ain't nobody got time for bad Thai. Just pad that. Authentic Thai flavours just for YOU. Thai-riffic!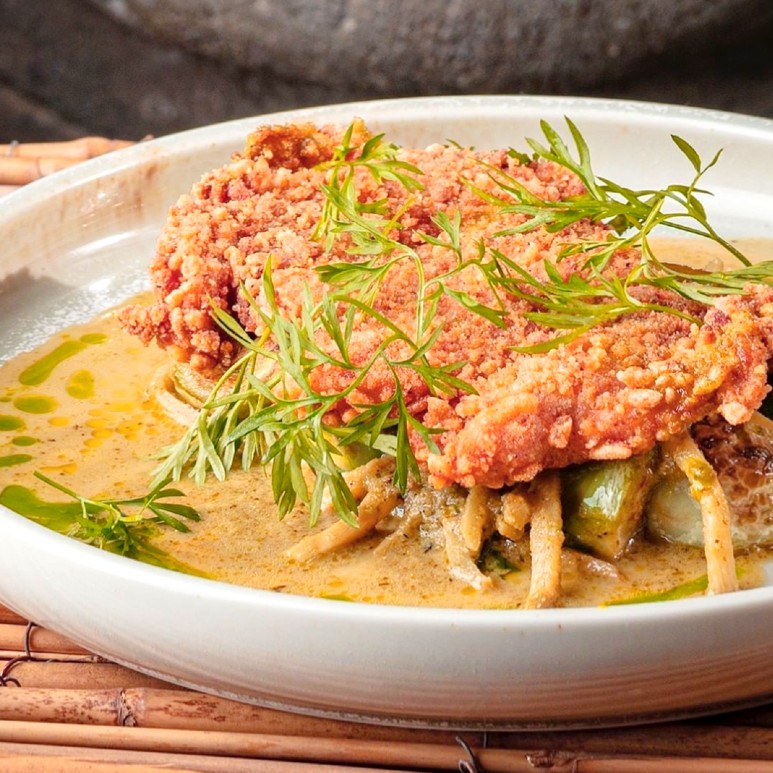 Tuk Tuk Restaurant + Bar is a Brisbane institution. Formerly Temple Thai, this Park Road venue is iconic. Escape the hustle and bustle in the lush tropical oasis, Tuk Tuk bar, atmospheric restaurant with plenty of seating. and options for intimate meals to large functions. With a killer new menu that will tantalise and thrill your taste-buds, check out their tasty banquets and extensive cocktail/drinks list here.
Whatever the occasion, Tuk Tuk is the answer. Grab your mates and get ready to feast yourselves on some tasty modern Vietnamese. The spice is right and Tuk Tuk will take you next level with flavours. Wash it all down with one of their insane cocktails and you're in for a Thai-riffic night. Feel like getting cosy, then get their tasty take-away 7 days a week. Book online and do your good self a flavour. You can thank us later.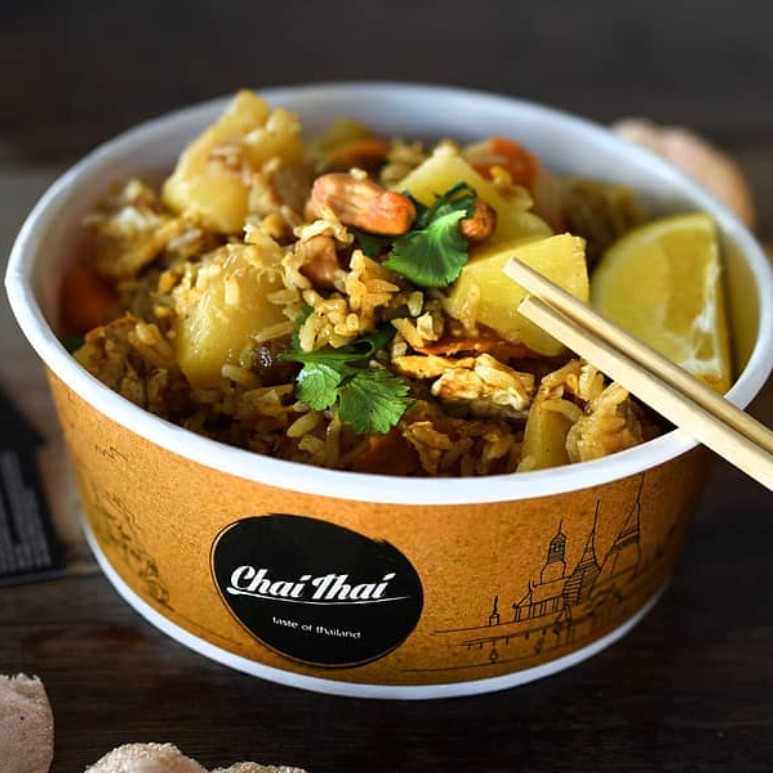 There's not a lot of seating at Chai Thai, as their corner venue is quite small. But that's okay, they let their food do the talking. The menu is packed with all the authentic and favourite dishes, from massaman curry to seafood laksa, the good old pad Thai to pineapple fried rice. The restaurant is always buzzing with people dining in, delivery drivers and those picking up a takeaway. Regardless, the food is always on point and the service is always quick. This is definitely the perfect takeaway meal.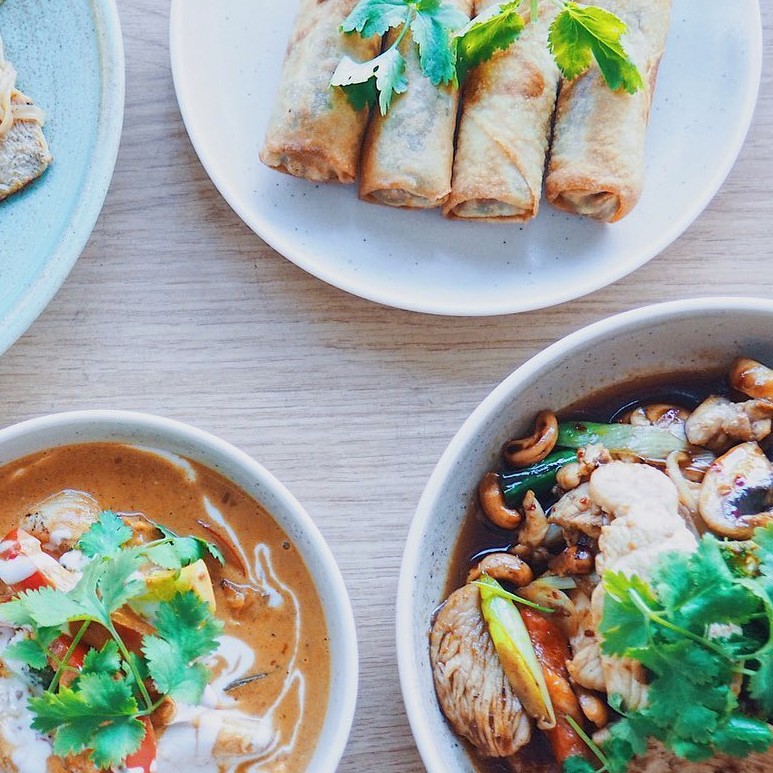 3. PAW PAW | WOOLLOONGABBA & BALMORAL
With two beautiful and colourful locations, Paw Paw offers modern Asian fusion and relaxed dining. The walls are adorned with murals, the interior filled with greenery and the lighting subdued. This is the ultimate dine-in experience for a casual dinner with friends. The menu is a fusion of flavours from all over South-East Asia, with some of our personal favourites being the steamed bao, chilli popcorn chicken and the DIY duck pancake.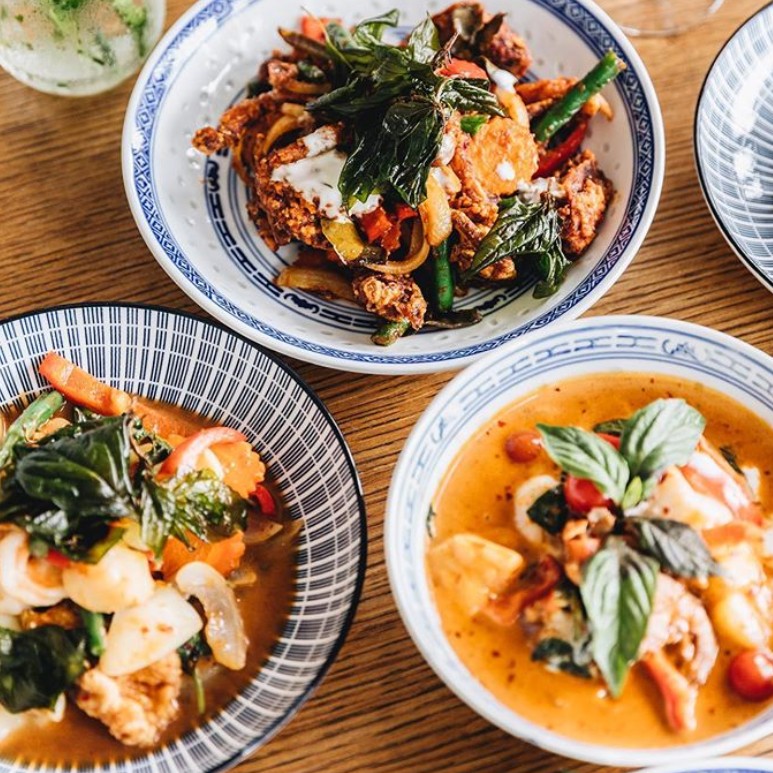 Located amongst the boutiques and cafes on Martha Street in Camp Hill, Mons Thai offers some of the best authentic and modern Thai food dishes. It's been voted 'Brisbane's Best Thai restaurant' three years in a row – so it must be pretty damn good. The vegan spring rolls, pad see ew and coco mango panna cotta are just a few of their most famous dishes. The venue is fully licensed as well, so you can enjoy a wine, beer or cocktail (or two) with your meal. Guess what? They also offer cooking lessons! There's no better way to learn than from the best in the business!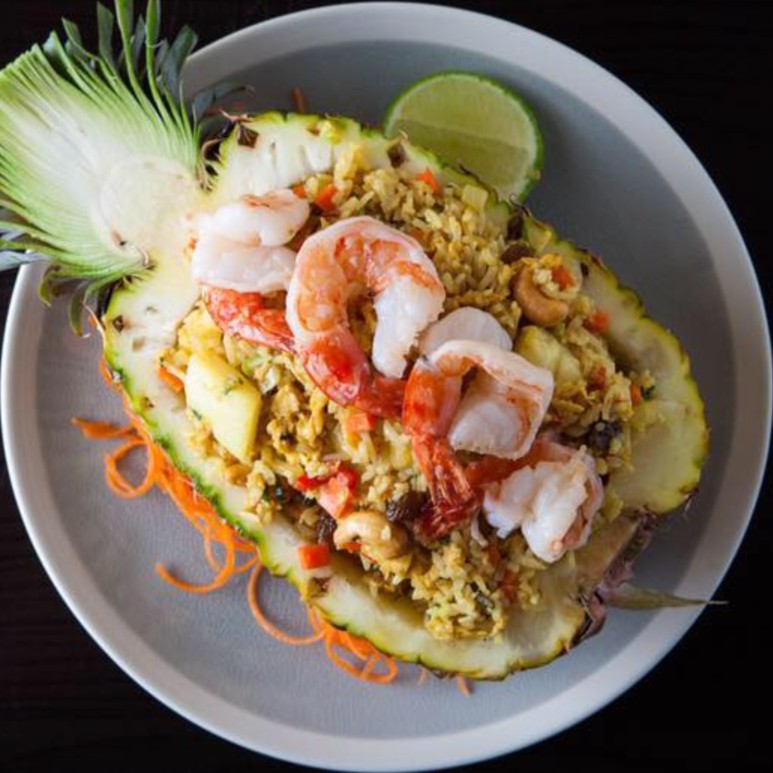 With the cutest and most inviting façade, Siam Pagoda is known and loved by people all over Brisbane. The venue is huge and has a courtyard out the back complete with exotic ornaments and an inbuilt outdoor bar. They offer a banquet menu too, so it's the perfect place to host your next special occasion. Their menu is a mix of modern and authentic Thai, so there's plenty of options for everyone to enjoy. Just make sure you leave room for dessert though – their traditional sweet mango, black sticky rice and vanilla ice cream dessert is literally life-changing.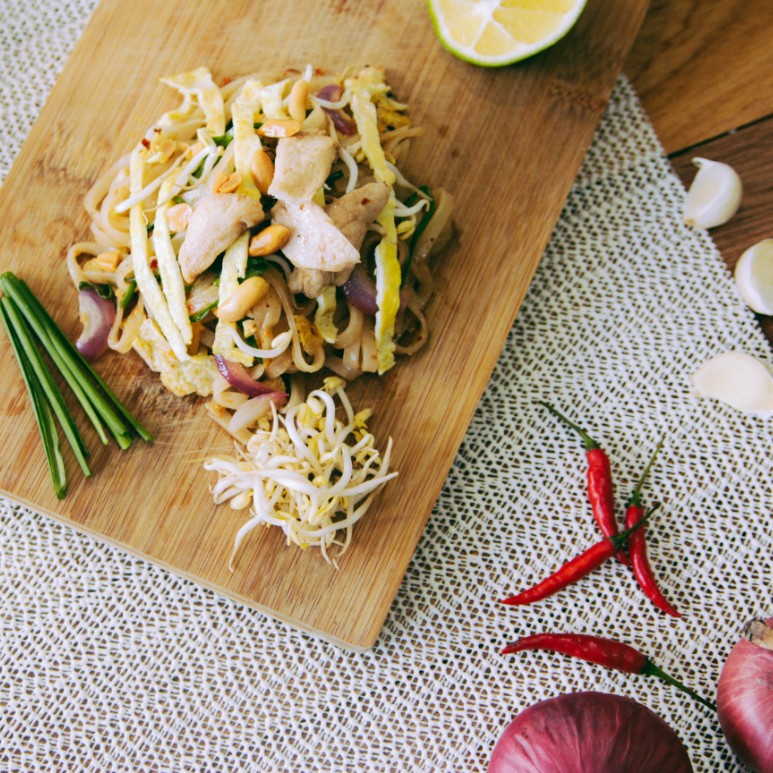 Blink and you'll miss this one. This tiny restaurant is nestled between the apartment complexes and buildings of Newstead. It has a homely feel with seating available for a maximum of 30 people (less now with COVID). Don't let their size fool you though, their menu is substantial and covers all the usual Thai favourites: starters, curries, stir-fries and noodles. With the purple walls, friendly staff and damn tasty food, this is definitely a Thai restaurant you need to try. Ring ahead to order over the phone, as they're not on any of the food delivery apps. We highly recommend the fish in their signature Ruean Phae sauce – you won't be disappointed!
So next time you're tossing up where to go for or order dinner, hit up one of these legendary Brisbane Thai restaurants! Thai not, you can't go wrong.
About the Author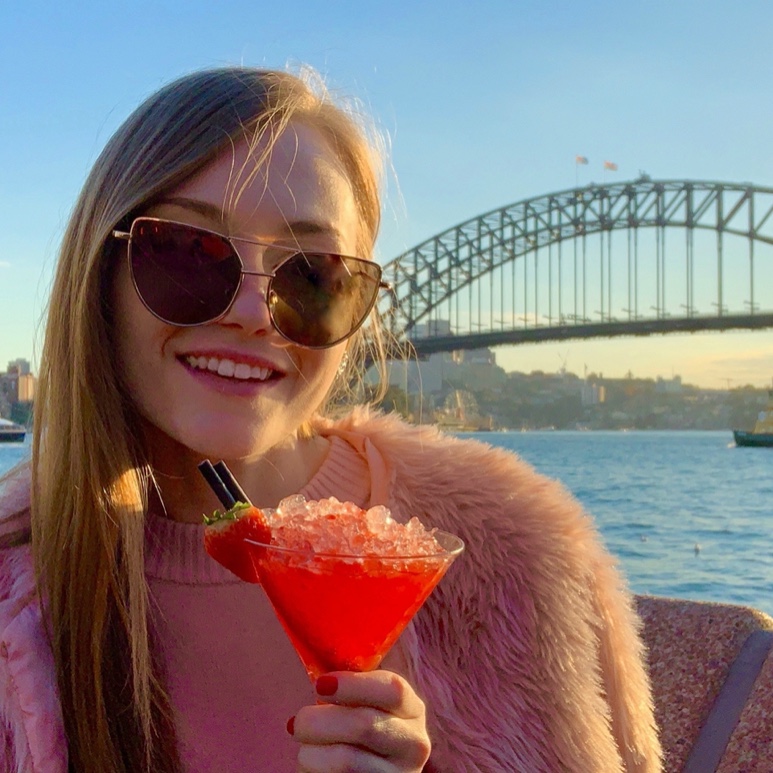 Marie-Louise is a full-time corporate chick during the day, and creative content curator by night. She likes to break the boring corporate stereotype with her love of bright lipstick, big earrings and patterned blazers. Just like every other twenty-something year old, she is trying to figure out her way in life while staying true to her sassy, stylish and witty self. Her love of interior design means that she spends far too much time (and money) acquiring eclectic and unique home décor. A firm believer in the healing powers of a gin and tonic, Marie-Louise lives and breathes all things related to style, fashion and creating the right aesthetic. In her spare time, you can find her boozy brunching with friends, listening to one of her many favourite podcasts or on a long walk around Brisbane with her fiancé, Christopher.