Brisbane's most insta-worthy brunches
Start Your Day The Scrumptious Way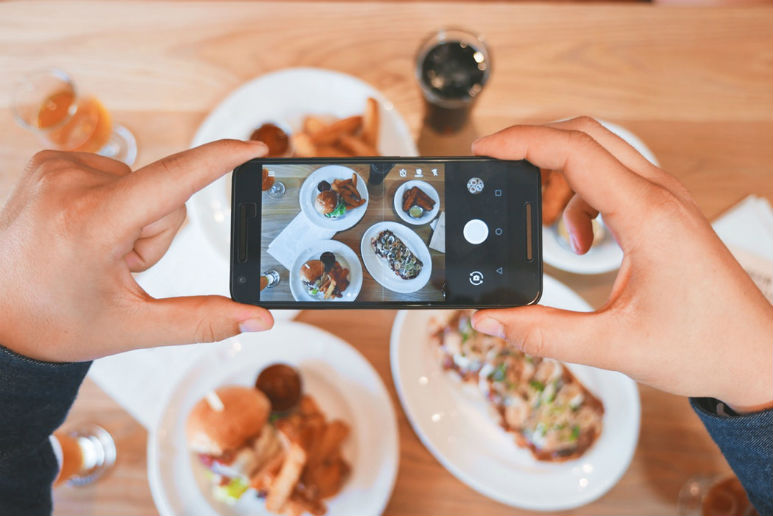 Mornings not your thang? Do you groan as you drag yourself out of bed in the mornings and slather butter on an unappetising and burnt piece of wonder white? We'll have you groaning with delight, not dread with these exotic and unique drinks and dishes from Brisbane's breakfast Gods!
Here's 22 of our top picks in Brisbane that will feed your belly and your insta feed... #yesyesyes #foodporn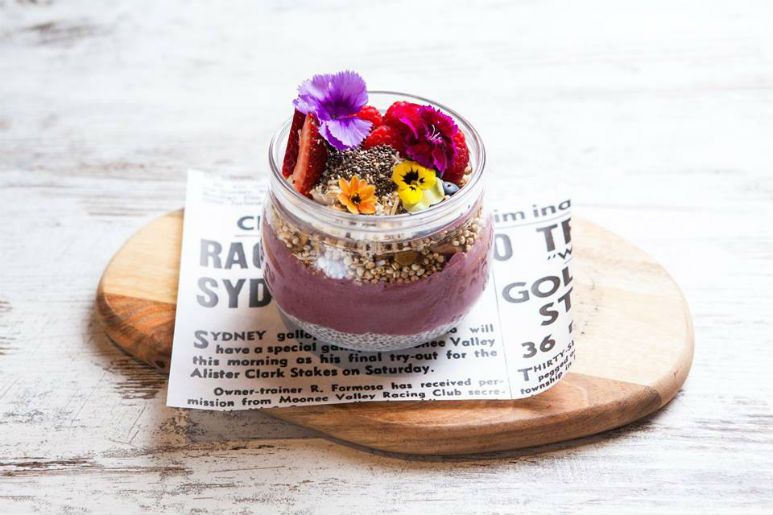 Something new is brewing at Brisbane's newest foodie mecca! Kuhl-Cher Coffee has joined the effervescent King Street community as a premium coffee outlet.
Set to be one of the only inner-city café roasteries in Brisbane, Kuhl-Cher Coffee will satisfy everyone's palette's from the coffee aficionado to the blissful bruncher. With all coffee beans being roasted on site, the roastery will create an aromatic coffee hub boasting the finest house blends and single origins from across the globe.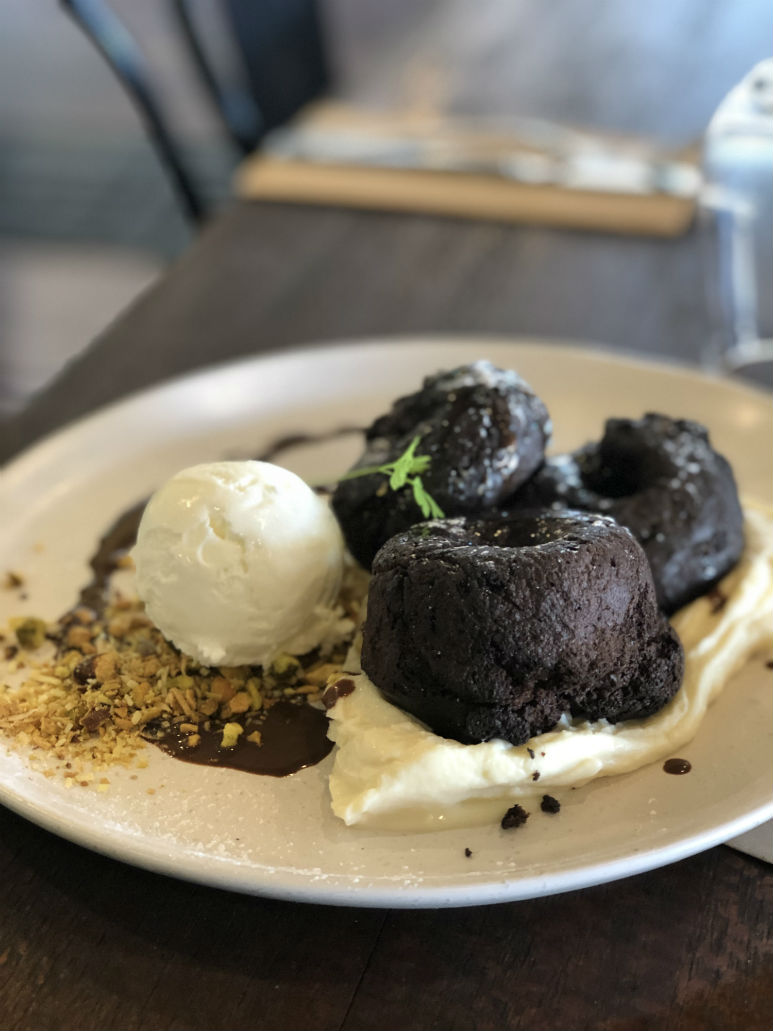 Whoever said greens taste bad, clearly hasn't been to Putia Pure Food Kitchen. With a menu full of healthy sweet and savoury options, you will leave this café feeling good about your nutritious choices and also incredibly satisfied! We recommend cramming your 5 serves of veggies for the day into one meal with the Zucchini "pasta" or Vegan breakfast crumpet.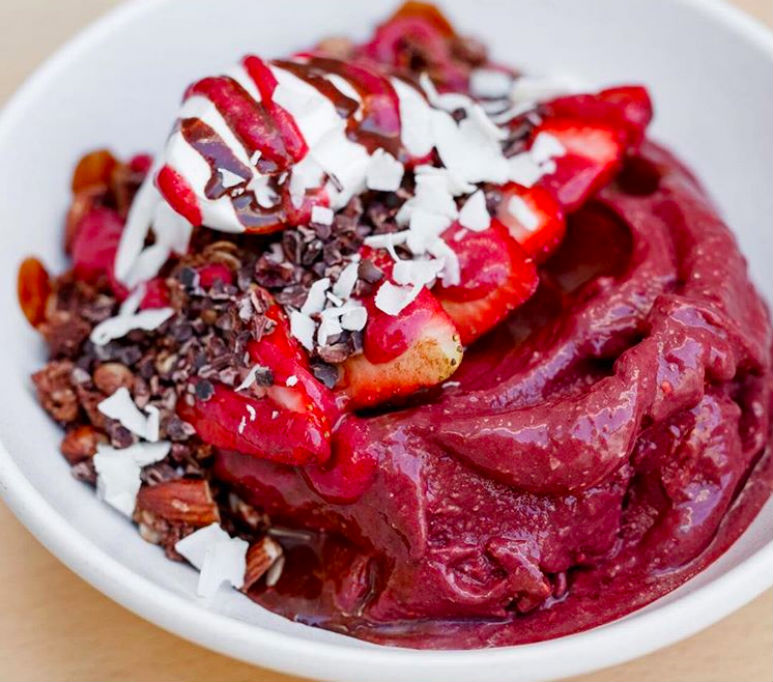 With a focus on freshness that's even echoed in the café's decor, Mylk + Ko have a crafted, extensive and playful menu that goes far beyond the standard brunch and lunch fare we're all used to. Seasonal additions and sensational acai options are inspired and capture the creativity and fun at the heart of Mylk & Ko's whole vibe.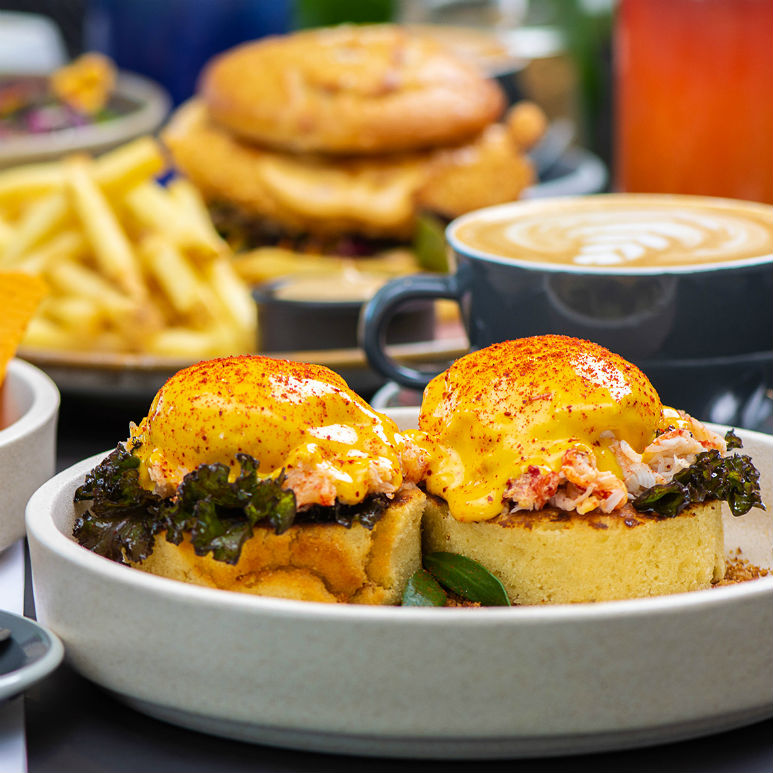 I know what you're thinking - donuts for breakfast? Not a good idea. But let me prove you wrong! It's time to indulge in those childish dreams and Nodo is the best place to go to do so! With their donuts made with love and gluten-free, you'll put the spark back in your step without the guilt of eating sweets so early in the morning. However, if I still haven't convinced you, fear not, there are plenty of other delicious options available to satisfy all of your breakfast needs!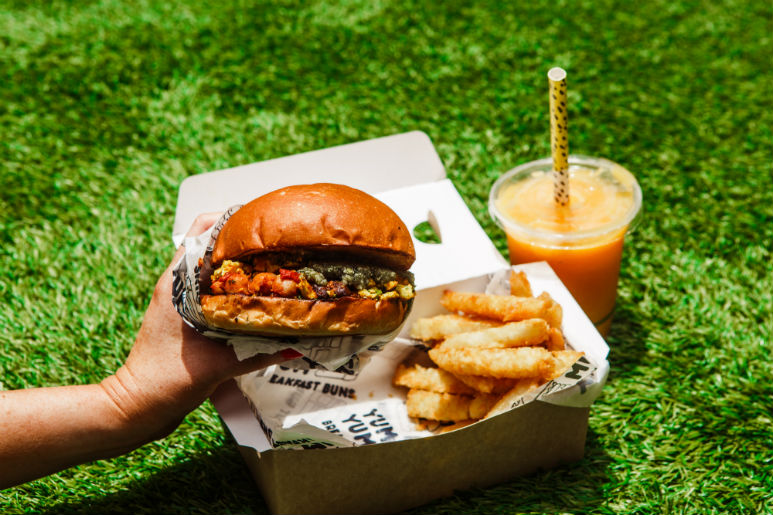 Brisbane's unique multi-level entertainment venue is now offering brekky! everyone rejoice! Introducing YumYum Breakfast Buns. Your cure for your next hangover. Have a choice of a mouth-watering milk bun or wholemeal (vegan and dairy free) + hash browns! and it gets better, they're also available in ubereats, so get the feed you deserve.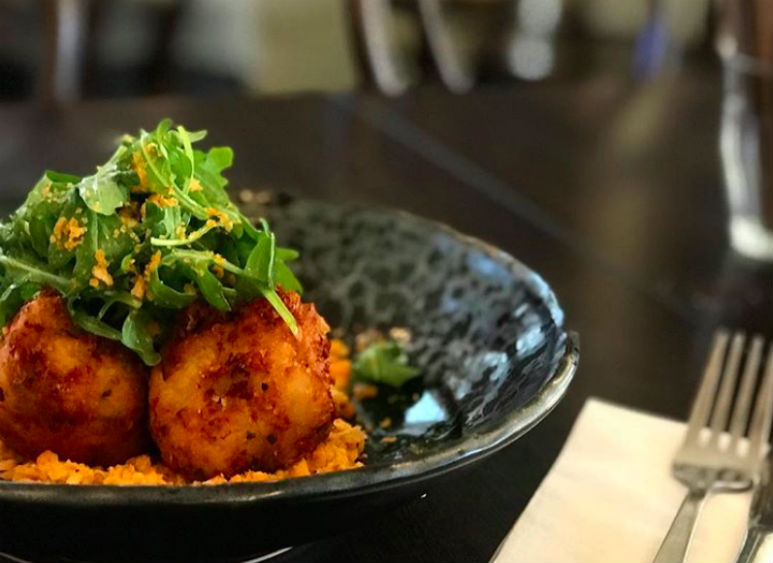 Left crying for more after downing your extra-large coffee order each morning? Well, dry your tears because Anouk has answered all coffee addicts' prayers by offering an entire bowl of coffee! Yes, you heard us right! Coffee. In. A. Bowl. If coffee isn't your thing, indulge in one of their salted caramel sundaes, for an equally delightful, caffeine-free treat!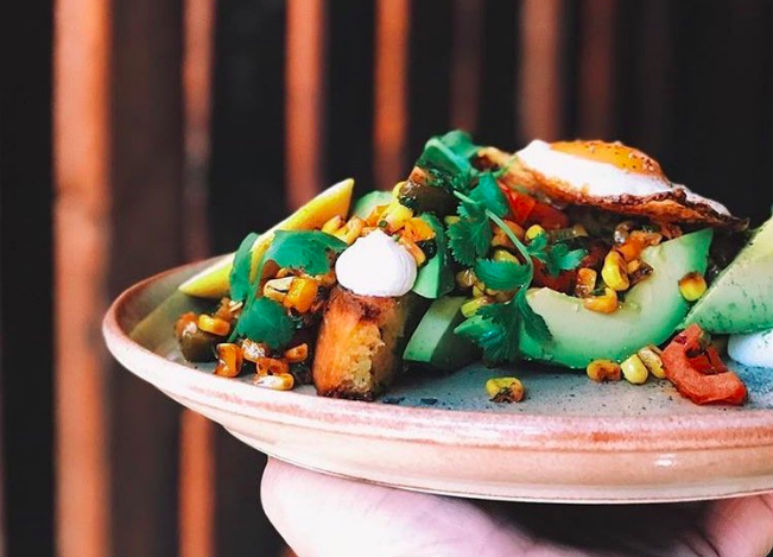 Why not visit one of Brisbane's long time and much loved hidden gem? Pearl Cafe, located in Woolloongabba, features a gorgeous, intimates and stock brick-walled bar-eatery. Serving breakfast and lunch every day and Dinner, Saturday to Sunday, Pearl Cafe is the perfect spot for the essential sweet treat and to really up your insta-feed.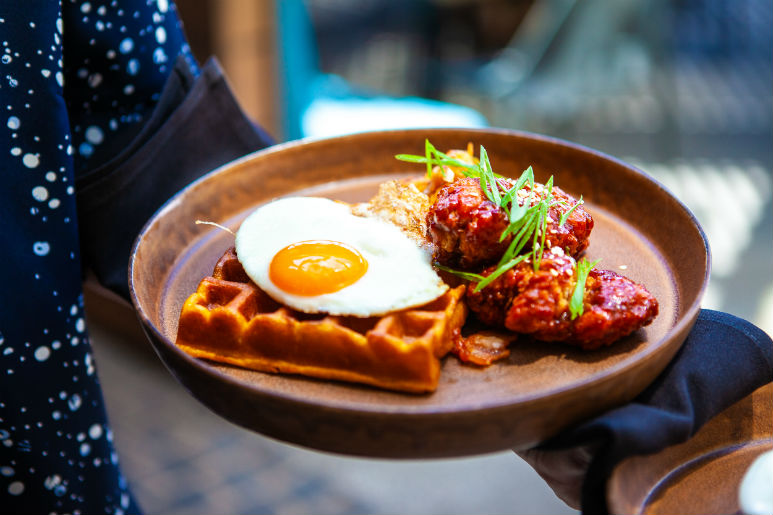 On Sunday mornings, the S is for Sunday bottomless Chandon brunches will turn Customs House's signature restaurant Patina into a sophisticated brunch destination!
Elevate your S is for Sunday brunch to something special add the two-hour unlimited Chandon package, with free-flowing Chandon S, Chandon Sparkling Brut Rosé, Chandon Bellinis, and Belvedere Bloody Marys.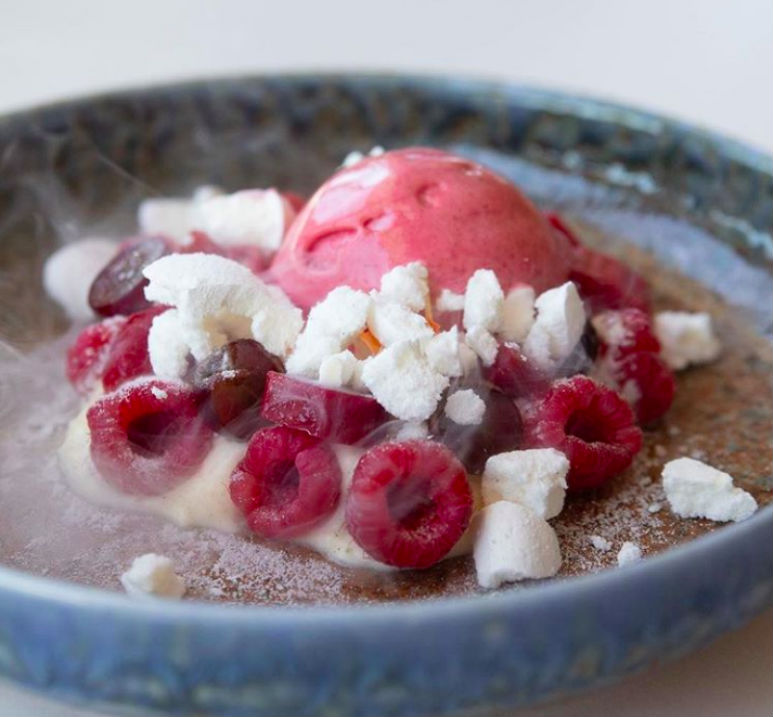 Enjoy an indulgent breakfast buffet at Sirromet, showcasing the best in seasonal, regional produce. Indulge in an array of breakfast favourites, including eggs cooked to order, bacon, sausages, beans, hash browns, Danish pastries, waffles and doughnuts, fresh fruit, smoothies, cheese selection and more.
Why not add a glass of wine with brekky? Start your morning wine-ding down with their impressive and sensational selection of wine! Sit back and take in their breathtaking scenery surrounding Moreton Bay.
Sirromet also offers a variety of dining options, from fine dining in the award-winning Restaurant Lurleen's to café style dining in the Tuscan inspired terrace or Cellar Door.
So grab a bottle and stick around after breakfast! There's no need to rush.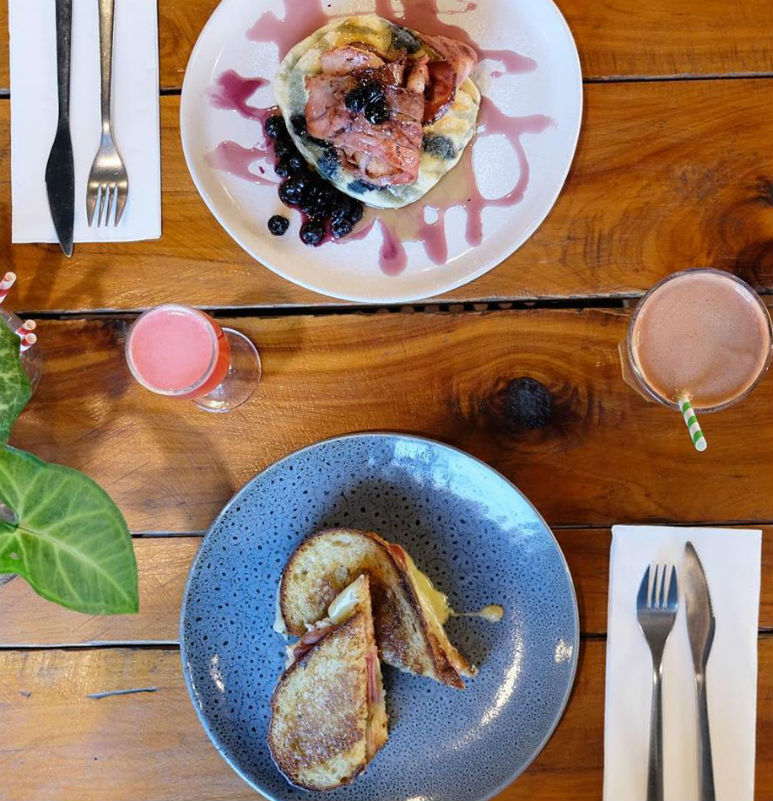 Ever miss the good old days of waking up with a sugar high by downing a bowl of coco pops, full of rich, chocolatey goodness? Now you can have the adult version without any guilt, at Annerley breakfast institution, Little Clive Café! Try the cocoa granola served with coconut pannacotta for a totally decadent and grown-up take on the classic coco pops.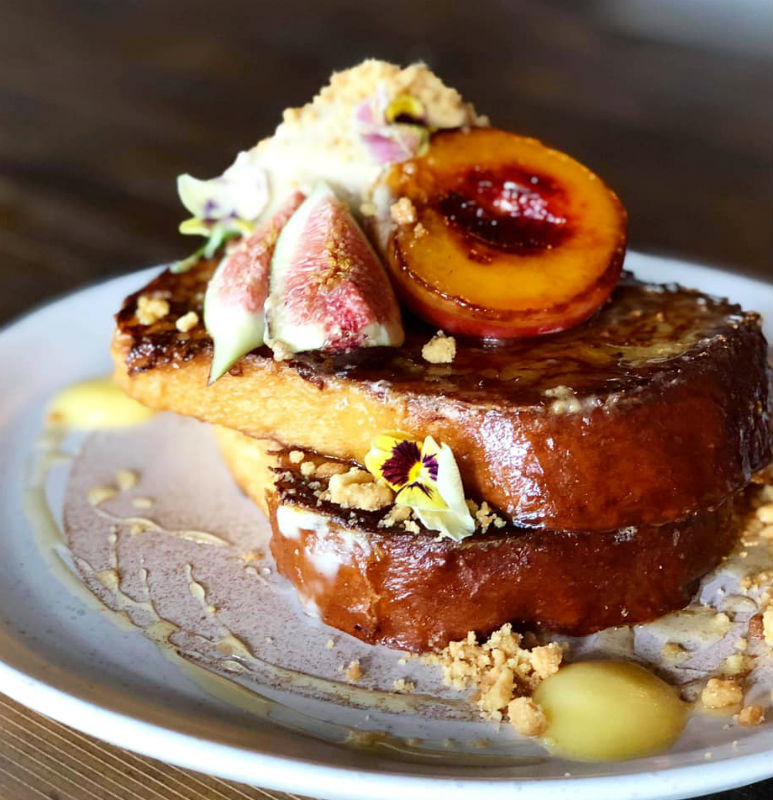 Start your day the sweet way with Clayfield café, My Mistress! Try not to drool as you down the fluffy French toast served with poached pears, almond crumble, house-made compote and vanilla ice cream and syrup. Go hard or go home and make your cheat day totally worth it by coupling the Brioche French toast with one of their irresistible iced chocolates, thickshakes or milkshakes!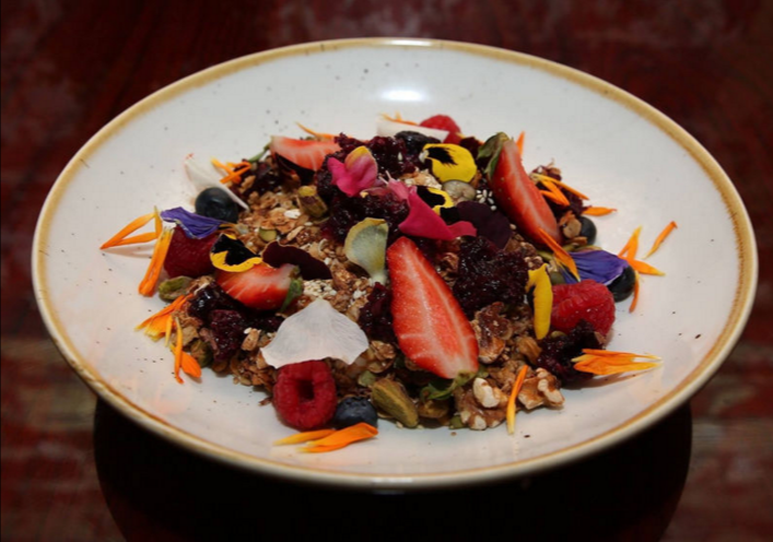 Be transported to the world of old-time Hollywood Glamour by this delightful retro inspired café's décor and delectable delights. Tarte serves milkshakes that are both iconic in name and taste! So grab a booth and channel your inner Audrey Hepburn or Marilyn Munroe while sipping on the chocolatey goodness of the 'Elvis', a milo and tim tam flavoured milkshake! Located in Camp Hill Antique Centre, this foodie gem brings all the boys (and girls) to the yard with their milkshakes.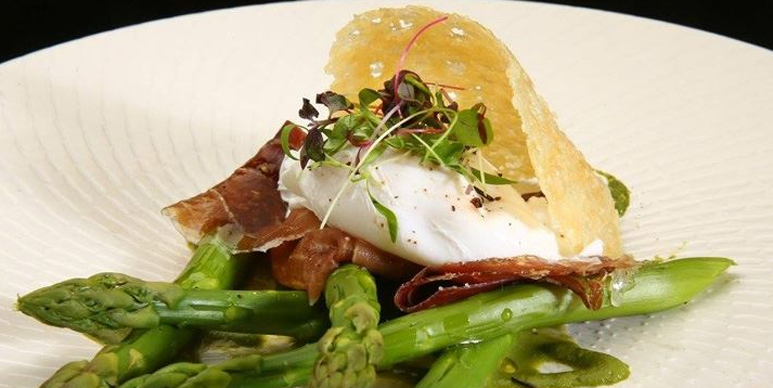 If you thought this bar was only open to serenade you with the sweet, smooth sounds of jazz at night, you were so wrong. Doo-bop has a breakfast menu that rivals the CDB's best breakfast joints. Can't say no to pastries? Pick up an almond croissant, filled with a gooey sweetness and topped with toasted flaked almonds and icing sugar! Or an egg'cellent feast with eggs any way you like it.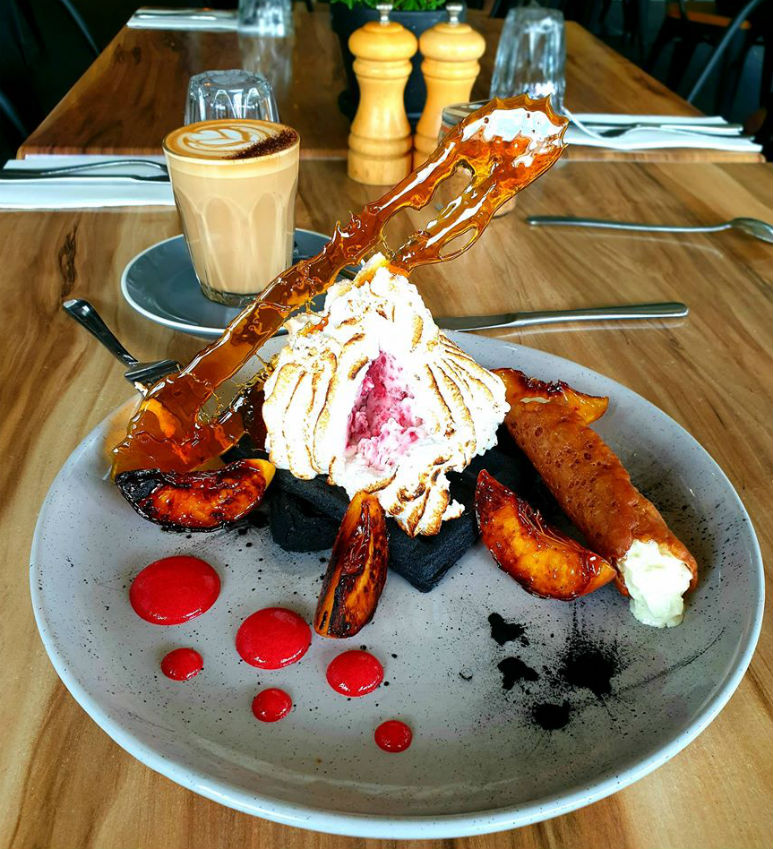 You're smoking baby! It's time to spice up your breakfasts with a little bit of love, happiness and of course paprika! Break your usual breakfast routine and head on over to Smoked Paprika, where they've perfected the art of creating foodgasmic meals! Don't stress if you can't handle your spice, this breakfast hotspot will leave you wanting more!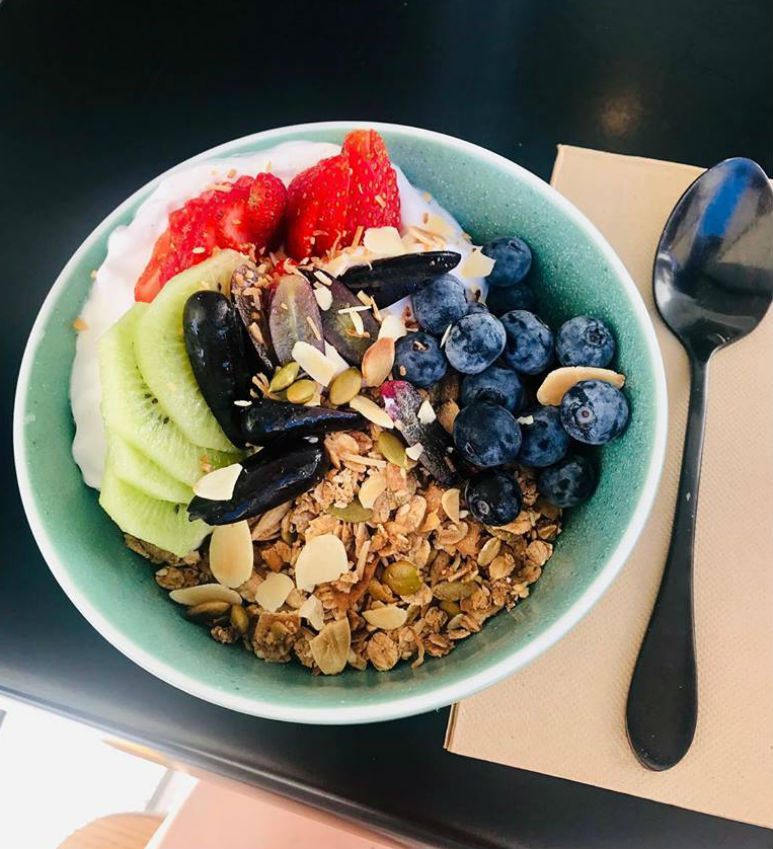 We've found your new favourite breakfast date spot! Dicki's knows what's up with their Bakers Basket Breakfast for 2 on the menu, it's the perfect opportunity to bring your date along for a cute breakfast! If you're repping the single life, there's still plenty of not quite so romantic options available for you and your friends. With healthy food never tasting this good, what are you waiting for?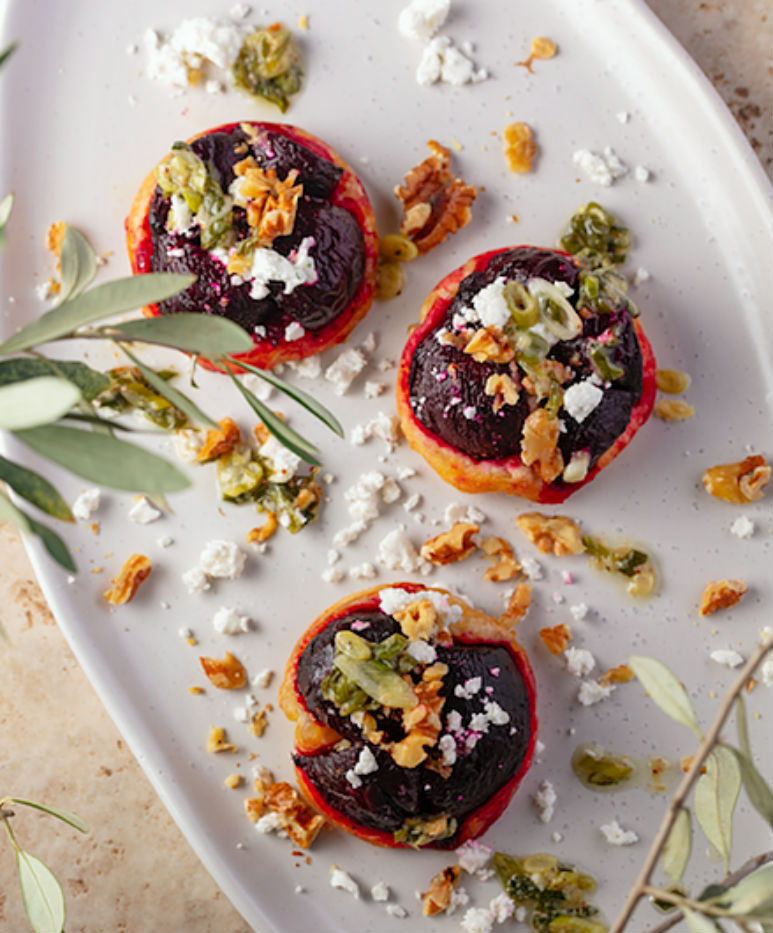 With locally sourced produce and the tastiest ingredients on the menu, The Small Crop is one of the hippest and freshest places in Brisbane! There is a range of delicious meals and treats on offer at this wholefoods kitchen, with each bite feeling as fresh as nature intended.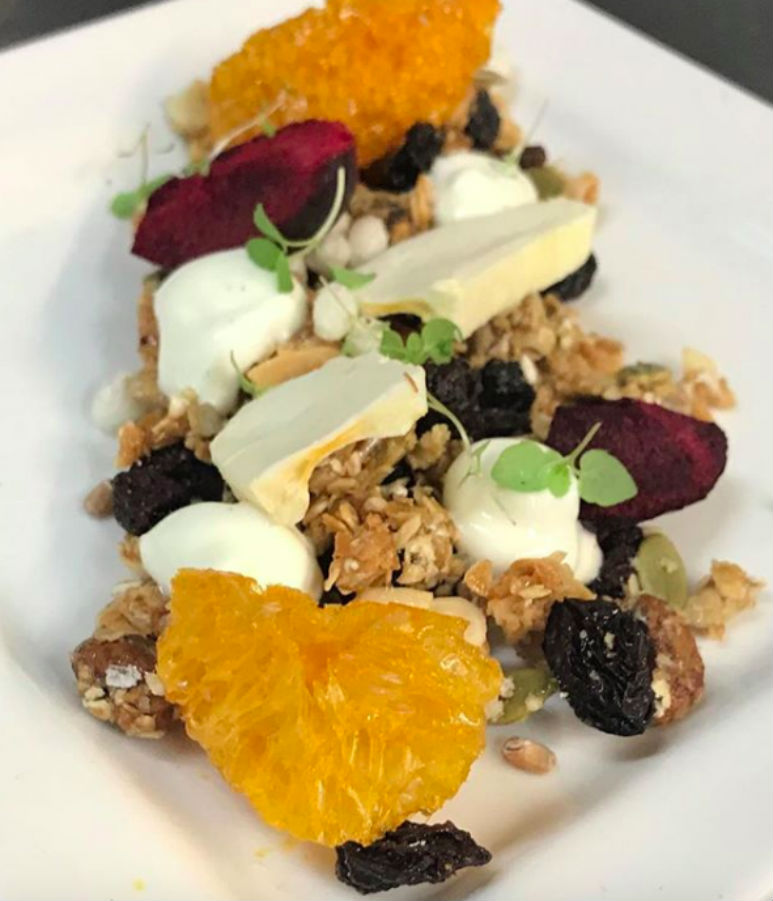 Beer for brekky? Beer and Brunch? Who says you can't have both? Brewhouse provides this winning combo. Their food is as inspired and varied as their beers. With a menu based upon fresh, local produce and inventive cuisine, you're bellies will be satisfied. And what better way to wash it all down than with some tasty cold beer?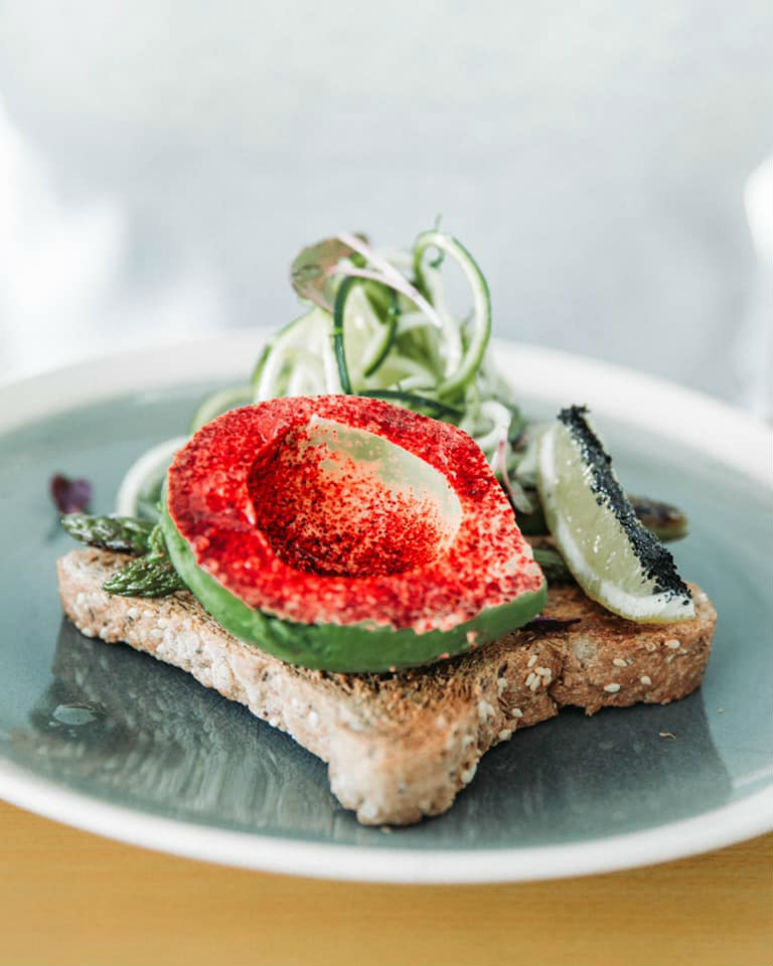 Aiming to serve you nothing less than the best, you can expect The Brunswick Project to give you just that! This cozy cafe has heaps of tasty, mouthwatering options that'll cure anyone's mondayitis or give an extra hump on hump day. Or give them a visit just before the weekend, nothing brings in those weekend vibes like a tasty brunch!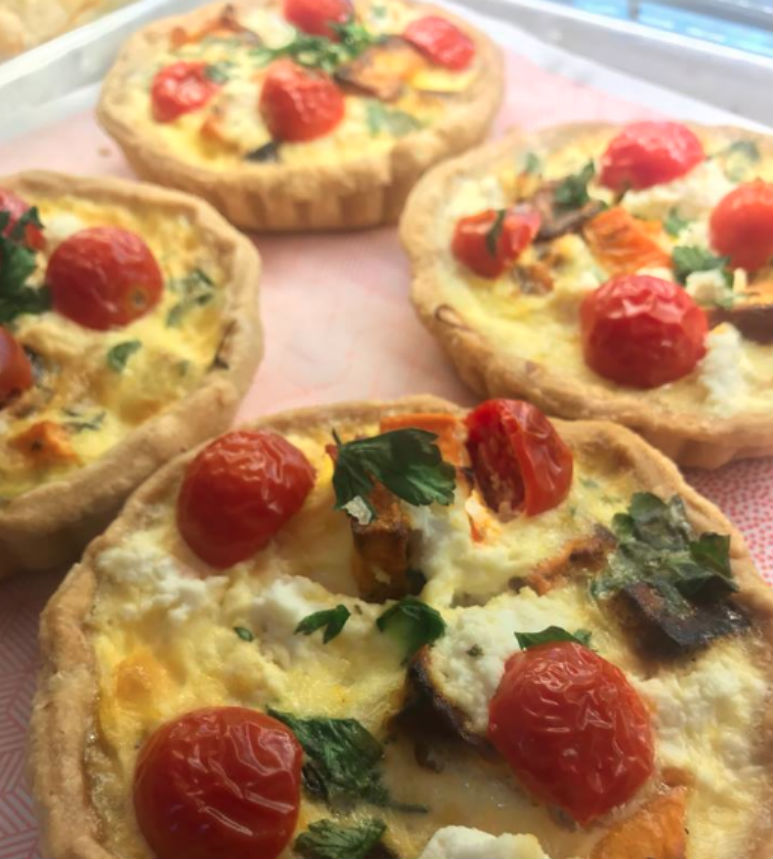 After a sabbatical from all things butter, eggs and flour, Brisbane food icon Jocelyn Hancock returned to her first true love, baking. Her fabulous venture, Cake & Bake, sees her delivering us freshly baked delights in West End.
Cake & Bake presents the best of the region in a take-home offering, grab yourself some fresh, out of the oven, savoury (or treats). Perfect for early road trips and foodie grams.

'Bang, Bang, Bang'! This is what you will be shouting after trying the Graffiti Toast at She Bangs Coffee! For a breakfast that looks like a piece of art and tastes even better than it looks, head straight to She Bangs Coffee. Served with beetroot puree, tomato, corn and red onion salsa, poached eggs, smoked bacon, spinach and lime aioli, this is the only breakfast that is guaranteed to be as colourful as you are!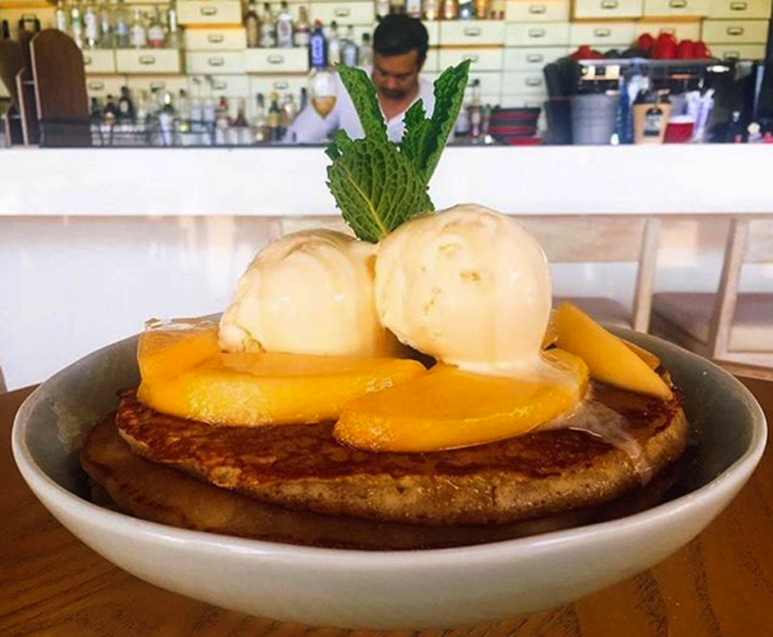 River Quay Fish may be known for their wide range of fresh seafood and beautiful river views, but they also serve up cracking breakfasts on the weekends. Feeling adventurous? Attempt their 1 kg pancake stack! You will have 20 minutes to complete the stack and will be rewarded with a photo on their Facebook page and reward of the day! Now that is an accomplishment you can brag about!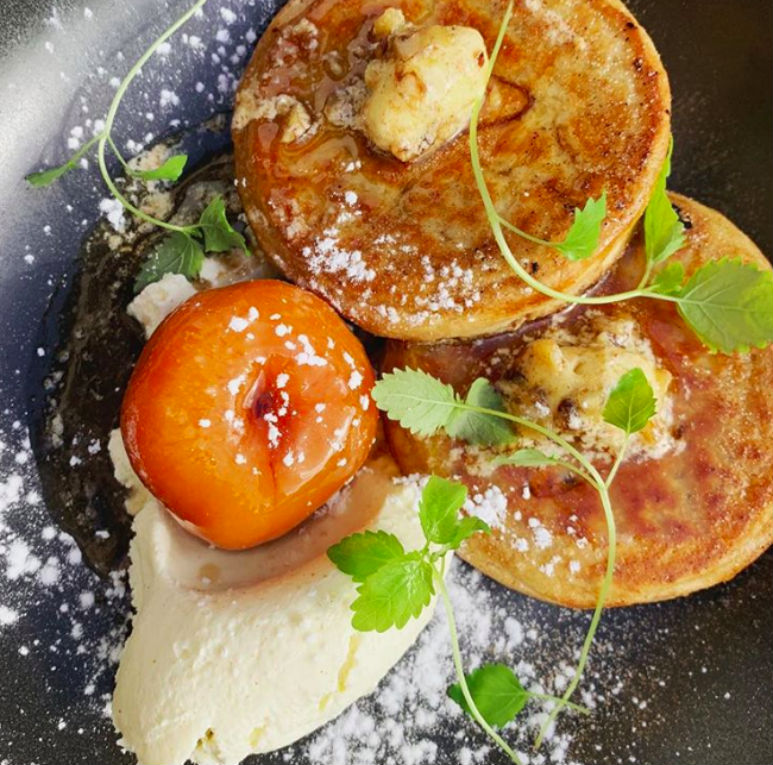 Hobby Lane may present a humble front but don't be fooled for the owner and chef, Peter Shaw, spent 25 years making dinner for the likes of Naomi Campbell and the royal family. That's a pretty impressive resume.
Think Toby Estate ice coffees with Butterbing ice-cream and ricotta pancakes with coconut caramel and finger lime pearls (my mouth is drooling just thinking about it). Full of passion and dosed inexperience there's a lot more to this Mitchelton café than meets the eye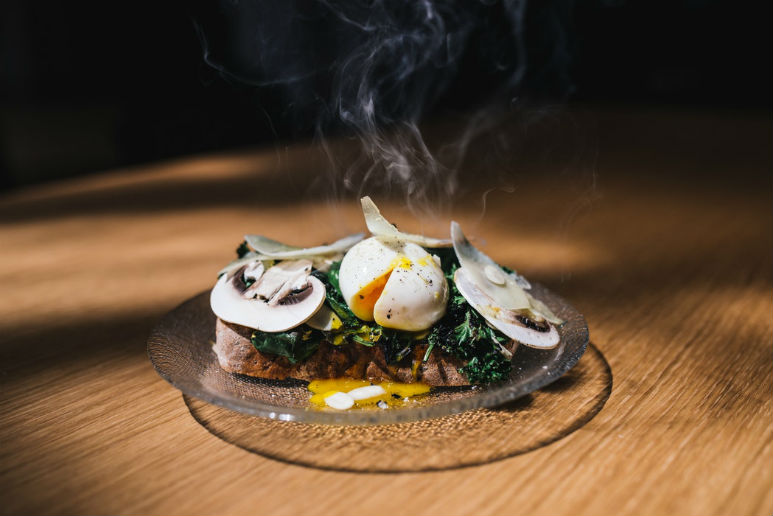 About the Author

In an ideal world you'll find me on a beach, but in reality it's more like anywhere my friends and family are. I'm a lover of pups (especially my own), travelling and new experiences, I'm constantly up for a challenge! I'm always keen for an adventure, so let's go on one!