Brisbane's Tastiest Friday Lunches
10 LUNCH SPOTS TO TURN FRIDAY INTO FRIYAY
Give yourself a round of applause – you made it to Friday! We get it, you've been working hard all week so why wait until the night to celebrate? Brisbane's lunch scene is just as exciting as its night scene and we've curated a list to help you kickstart your weekend by munching your way through some of Friday's tastiest lunch spots. Mmm!
TO IMPRESS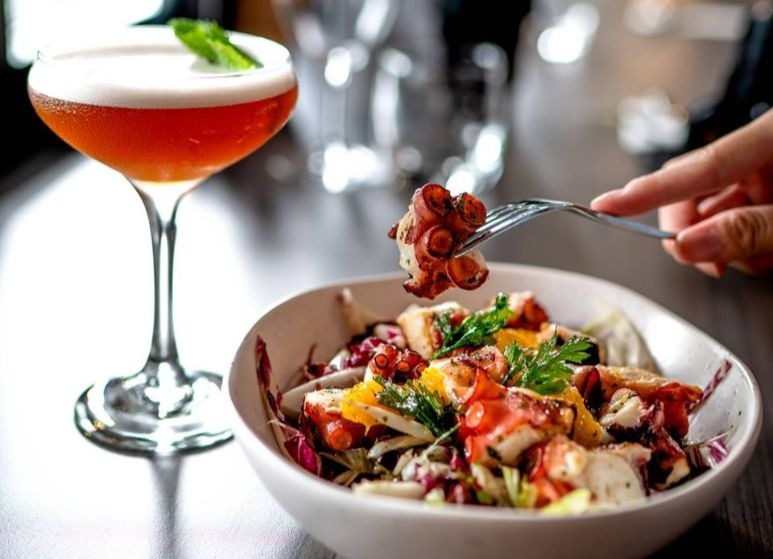 Dine like the Queen you are this Friday at King Street's Atelier Brasserie, a modern European-inspired restaurant and wine bar that is just what the doctor ordered to start your weekend off. Have unlimited doses of gnocchi, charcuterie and even snails just to name a few, and wash them down with a glass (or bottle, we don't judge) from the carefully selected wine list. For best results, we recommend going with your best girlfriends and relaxing in knowing you're not back to work for two more days, so just enjoy yourself. We know we will be!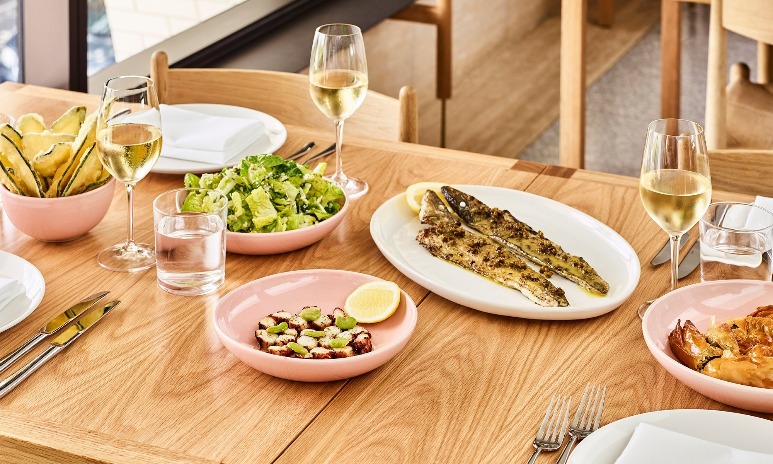 The Greeks have invented a lot of amazing things, but I think we can all agree that their greatest invention to date is. . .their food. Enjoy a traditional Greek menu in a modern setting at Hellenika, tucked away in The Calile Hotel. Choose between banquet menus form $38pp to $88pp for the whole table, or pick your way through the carefully cultivated menu and decide for yourself which dish will make you want to cry "Opa!" after a few house cocktails. A stylish and tasteful way to celebrate your Friday, it's not hard to imagine the likes of Plato and Aristotle dining just a few tables over. . .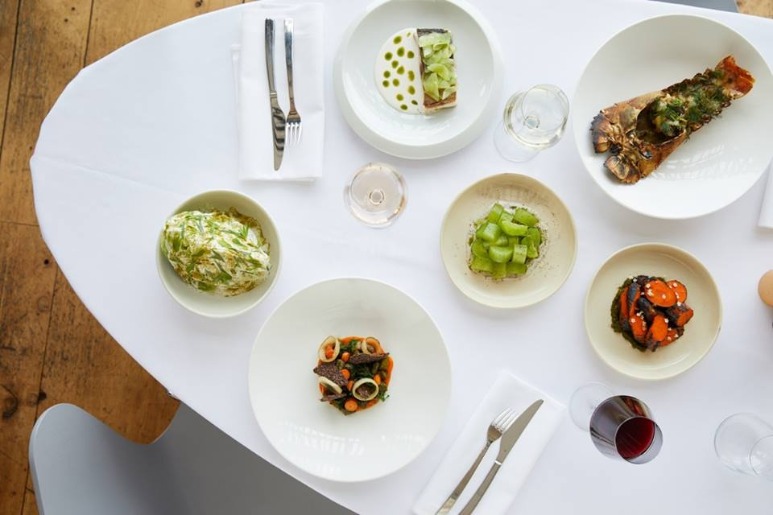 Cheers! It's Friday, so get your Boomerang ready because Stokehouse Q comes with fine food, fine wine, and an even finer view. Step inside and all your work-week troubles will be forgotten as you sip on the restaurants carefully curated wine selection and indulge on flavours inspired by European and Mediterranean dishes. Looking for something a little more casual to wind down at? Head over to Stokebar Q with some friends and settle in because the weekend is just beginning.
Feta, lamb and cocktails, oh my! Follow the yellow brick road along Brisbane's riverside and you will discover Greca nestled under the story bridge, waiting for you to ask for a traditional-style Greek meal to accompany a stunning waterfront view. From the creators of Sydney's The Apollo, this chic contemporary Greek taverna is here to transport you and your taste buds all the way back to Ancient Greece with food that will have you booking a one-way flight to Athens immediately. A 'Full Greek' menu option is available for $65pp for those wanting to sample some of the restaurants menu favourites - and we can guarantee they will become yours too! A Friday afternoon spent on the wharf with good food, good company and ouzo soaked watermelon? Sign us up! Friday is a treat yourself day after all, so treat yourself and some friends to an afternoon on the wharf, because there's no place like Greca.
COOL AND CAS(UAL)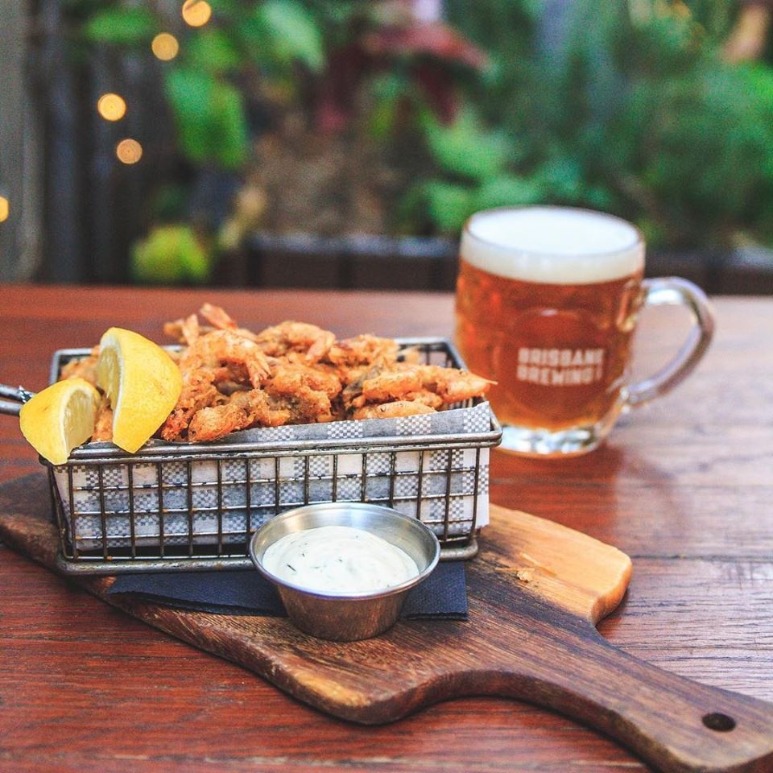 Friday has arrived and so has beer o'clock, and what better place to spend it than at the legendary Boundary Street brewhouse? Brisbane Brewing Co. is here to help you celebrate your freedom with its mouth-watering eats menu and range of preservative free beers, along with a variety of cocktails, wine and selected artisan craft beers. Cheers to the weekend in the beer garden or the stylish interior, both perfect escapes from the busy week you've been waiting for to finish with live music performances daily. Brew-heads rejoice! Brisbane Brewing Co. also allows you to watch and interact with the brewing process, and offer tours all week. Though this might be your first visit, we guarantee it won't be your last.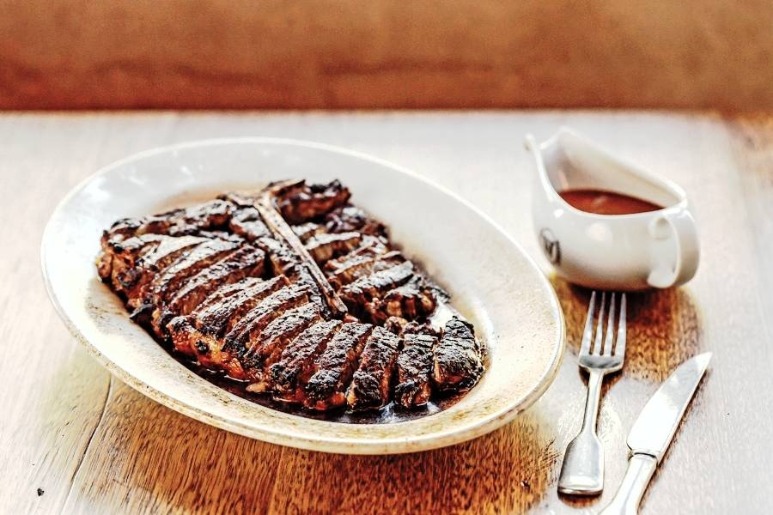 Forget pizza, enjoy a slice of New York with a slice of steak courtesy of Walter's Steakhouse. Located in the Old Mineral House in the CBD overlooking the Botanical Gardens, this New York style steakhouse will easily get you into that Fri-YAY mood. Serving up only the most premium Australian beef and finest wines and cocktails to compliment, all meals come with a side of satisfaction guaranteed. But there's more than meets the rib-eye! Walter's also offers plenty of different dishes for those who aren't as steak-crazy as us. Trust us, missing this place would be a huge mi-steak.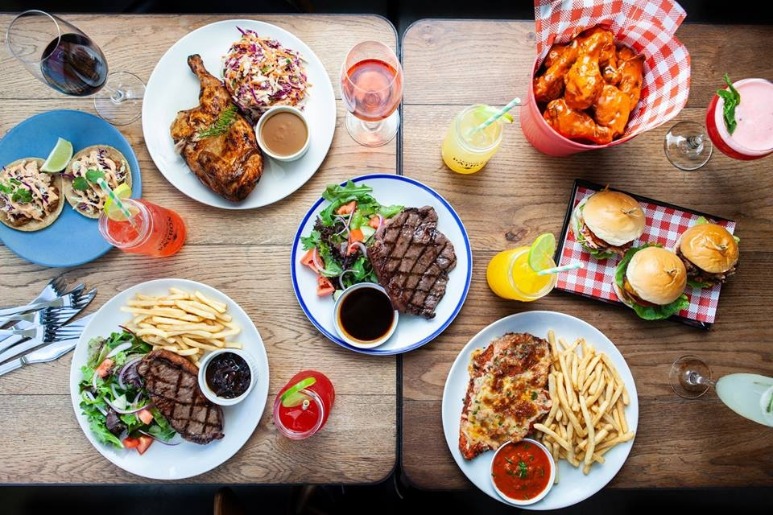 Exhausted from getting that bread? Dive into the weekend with a splash by waddling over to The Defiant Duck this Friday for the perfect end of week pick-me-up! With an American-style food menu and range of local and craft beers, wine and cocktails, The Defiant Duck is the perfect spot to get your beak wet. Duck in between 12pm and 3pm for their $29 Friday lunch special of a strip loin complete with chips, salad and a house beverage. Relax with some good company, great vibes and even better food, and tell those work-week dramas to duck off, it's the weekend.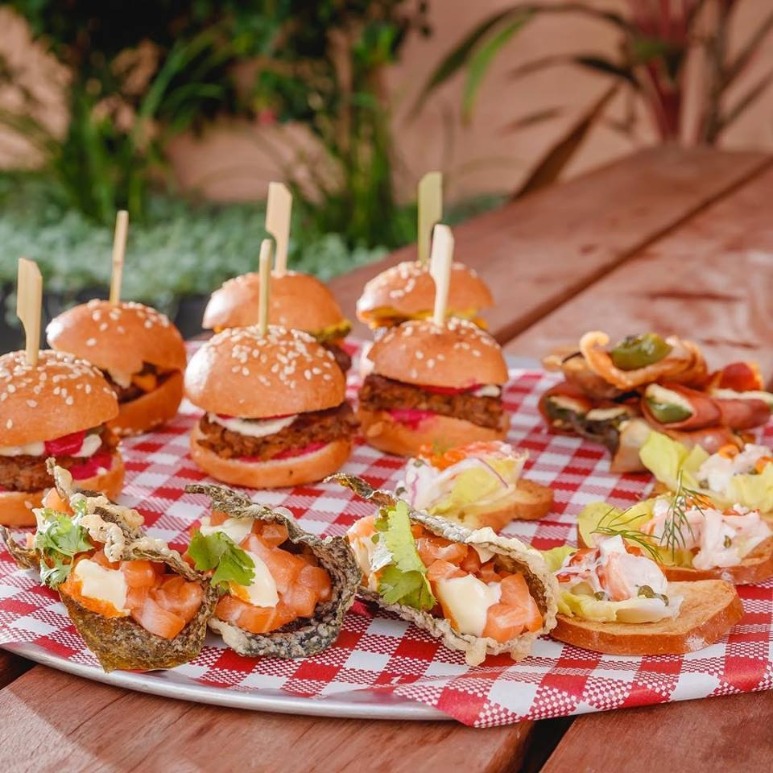 Got buns, hun? We know one place that does. More than just a bar, Xcargo is the stunning social hub serving up their specialty Yum Yum Breakfast Buns until 3pm daily. Who doesn't love a late breakfast, especially in burger form? Make sure to check out their Eats Alley also, serving up platters to build or share, churros and its special XFC fried chicken. And just to prove that Friday is the best day of the week, Xcargo is ready and waiting to serve you 5 wings of your choice for just $5! But just as chips are never complete without their dips, a Friday lunch is not complete without a drink. Xcargo's bar is open and serving all afternoon, ready to kick off the weekend for you in style.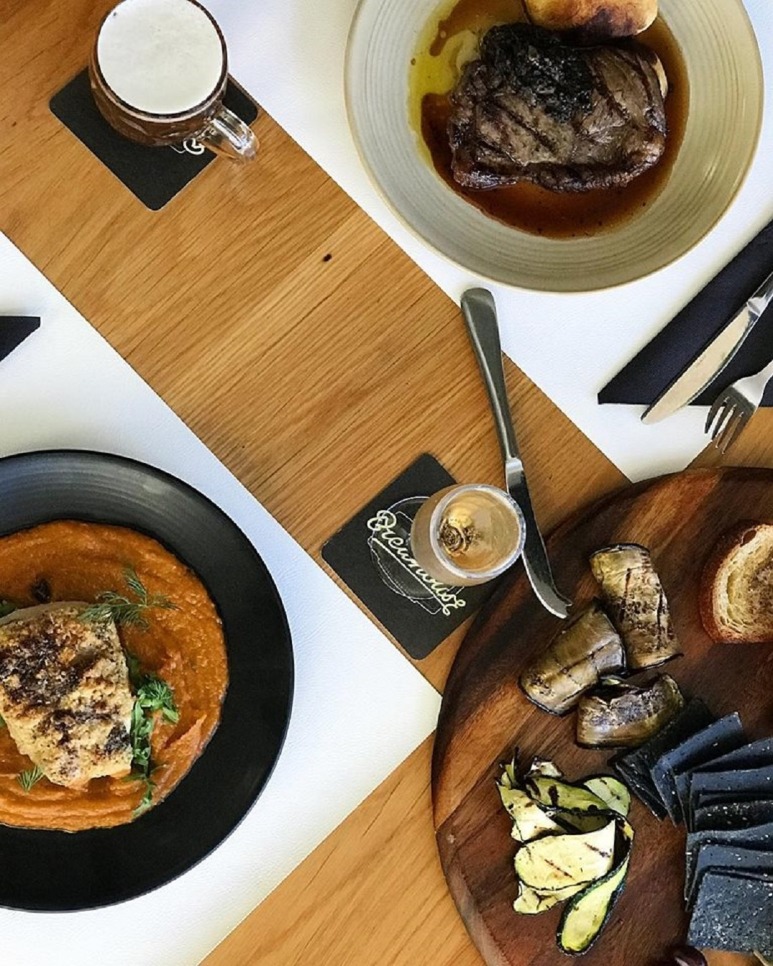 Sip back, relax and enjoy some fine craft beer and food from Woolloongabba's popular Brisbane Brewhouse. All meals are just as inspired and varied as its drinks with its menu featuring dishes such as poutine, Korean fried chicken, and everybody's favourite picnic dish – cob loaf. With over 127 years' experience of serving from the historic building, Brisbane Brewhouse also brings to you a selection of wine and cocktails to cater to everyone's tastes. We know you like beer and Brisbane Brewhouse knows beer, so leave it to the experts and settle in for an afternoon of good food, good vibes, and even better drinks.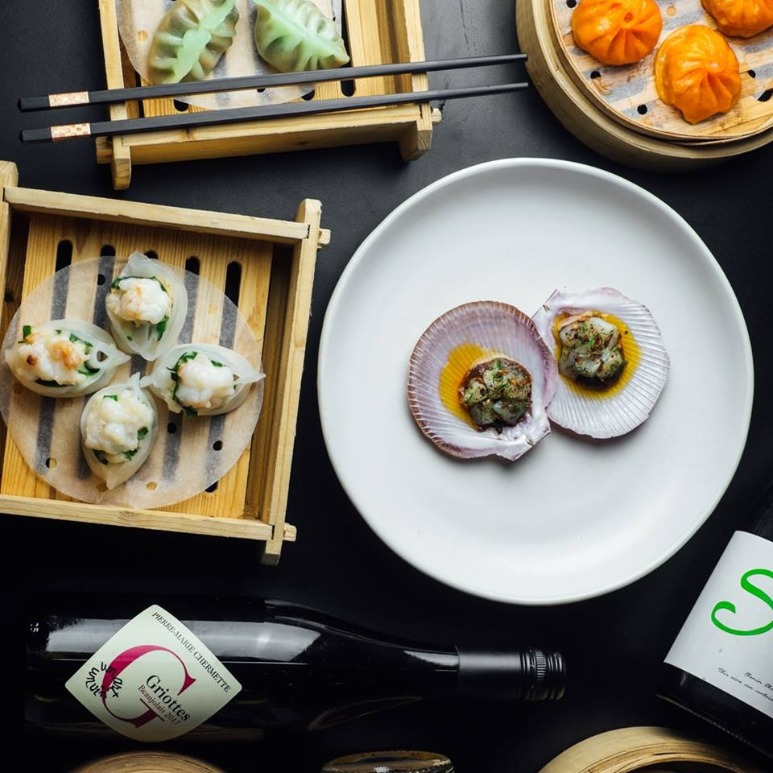 Here to put the yum into Yum Cha is your new favourite Chinese spot, Little Valley. Indulge yourself in only the most drool-worthy dishes that take influence from China itself as well as South-East Queensland, with menu items such as Chinese Bolognese – need we say more? Best of all, Little Valley caters for your Friday afternoon needs by offering a Yum Cha menu between 12pm and 3pm for only $39pp. And if you're as indecisive as we are – and it's hard not to be when you're faced with too much good food – you can also opt to dine on one of the restaurants 'Feed Me' menus, ranging from $55 to $75pp where you can experience some of the most popular dishes without the stress of having to choose between any of them. It's Friday after all! Brought to you by the masterminds behind Gold Coast's Rick Shores, this delicacy is ready to take you across all of China, without you having to leave your seat (unless you're standing up to applaud the Chef of course).
These places are the perfect cure to a long week at work, when you're ready unwind and dine in style. There's nothing more delicious than a good weekend, so make your Friday count by surrounding yourself with friends, food, and of course a few drinks.
About the Author
Most commonly found on the dance floor or anywhere with salmon eggs benny, Bridgette is an aspiring writer all the way from the Sunshine Coast. Her hobbies include laughing at her own jokes, drinking wine (alone or with friends), crying when seeing dogs and watching re-runs of Will and Grace. She one day hopes to become a successful editor/publisher but will also settle for marrying rich.