Dine At Home With Brisbane's Best
Comfort food and the comfort of your home intertwined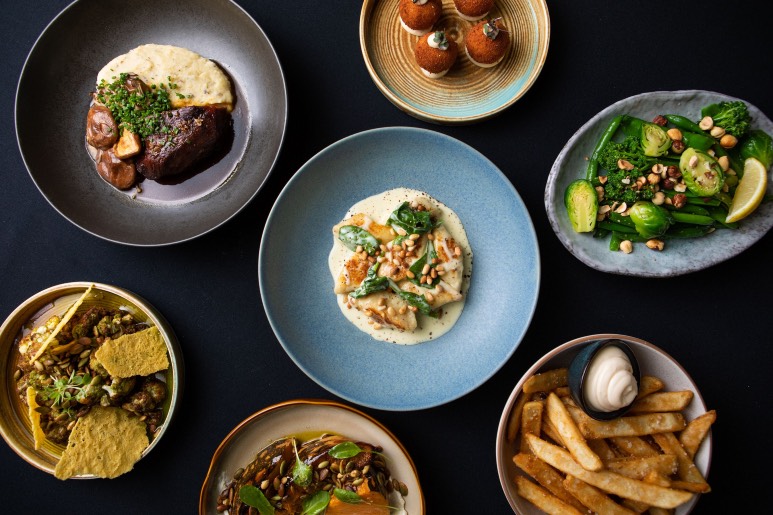 It's everything you've been waiting for. At one click of a button. Your one-stop-online-shop to support Brisbane's hospitality industry during this global pandemic is here! COVID-19 might've said no to dining-in at our fave restaurants and cafes, but kitchens are still open for business, and dining at home is a big YES! Find Brisbane's finest foods to take home through this brand-new digital platform – Dine At Home!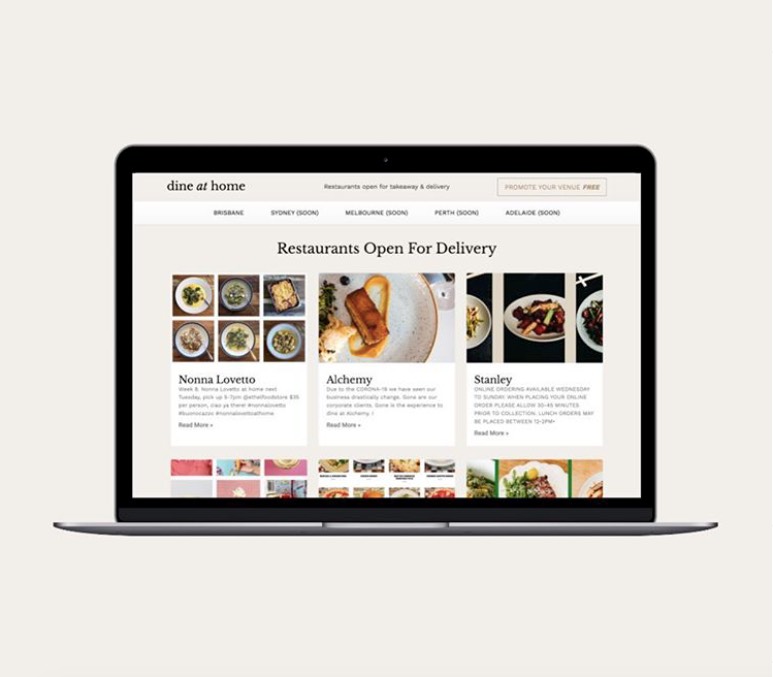 Want to support your local Brisbane restaurants and cafes that are doing it tough? Dine At Home is designed to support these venues with the adjustment to current legislation by promoting their takeaway menus, ordering and delivery systems. Thanks to the brilliant minds behind Brisbane's Merge Digital, you can know for sure that your efforts to support the hospitality industry, whether it's ordering food or purchasing vouchers, will 100% go directly towards these small businesses!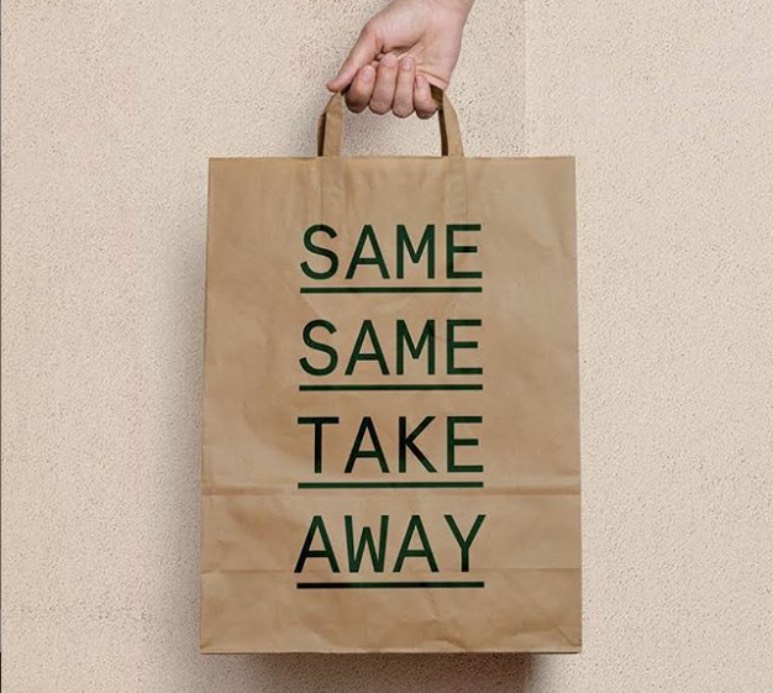 Image credit: @samesame_restaurant
Dine At Home is a free online directory that connects customers straight to these hospitality businesses without using third-party delivery services. Meaning, no commissions charged by these major delivery services to your most loved local venues!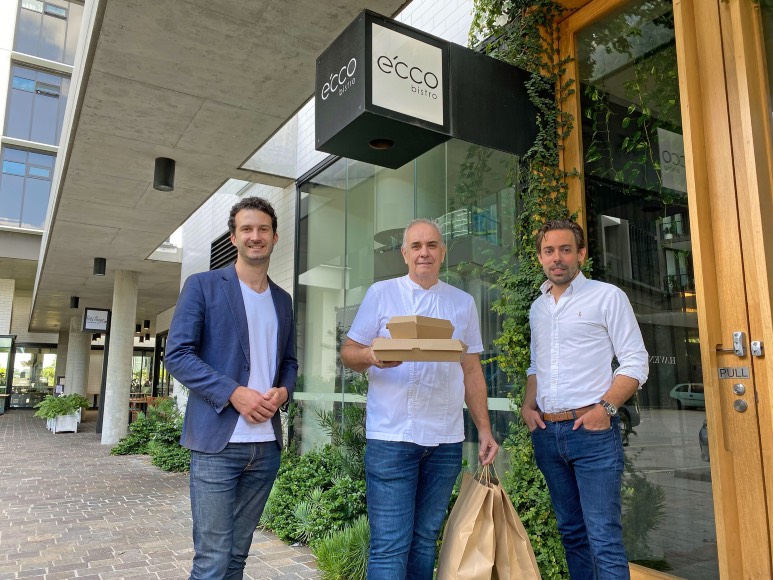 Dine At Home is completely free for food venues to be listed – making this digital platform a more sustainable option for revenue streams. Calling all small hospitality businesses in Brisbane! Submit your details right here. (Phone your hospitality friends and family members, let them know!)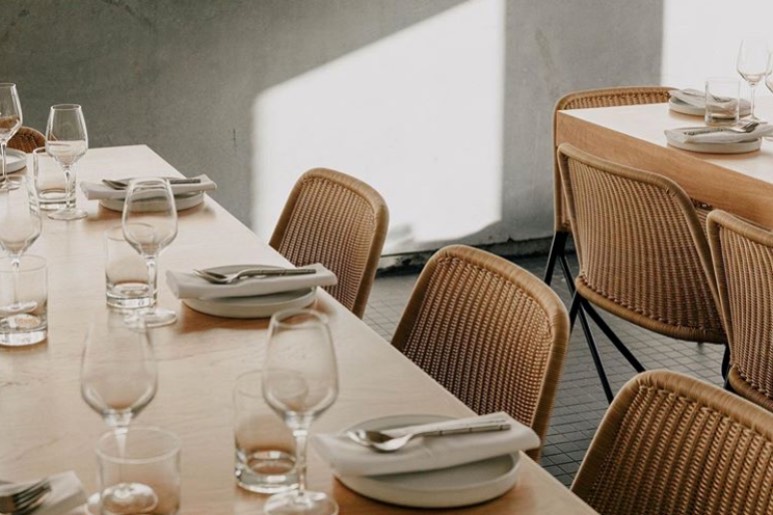 Image credit: @samesame_restaurant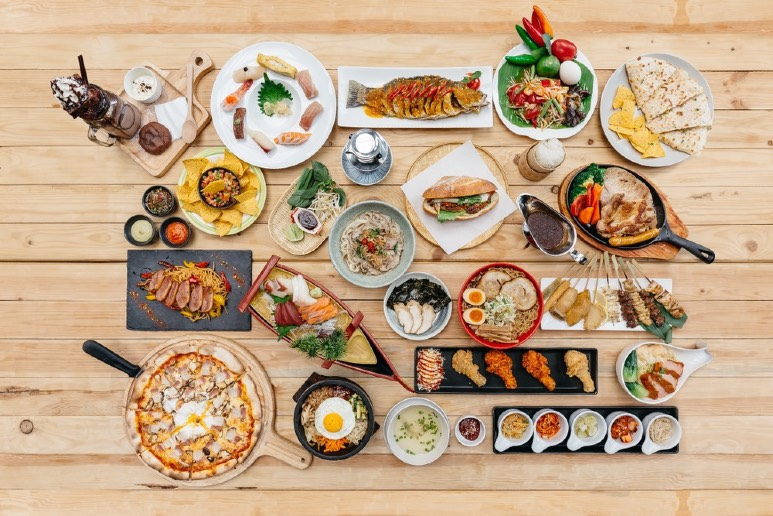 You don't have to miss out on your foodie cravings just because you're social distancing. With
Dine At Home
, we can still show our locals love and support the platform to grow! While we keep our stomachs happy, we keep our local businesses flourishing!
Check out the participating Brisbane venues including their takeaway menu and delivery services: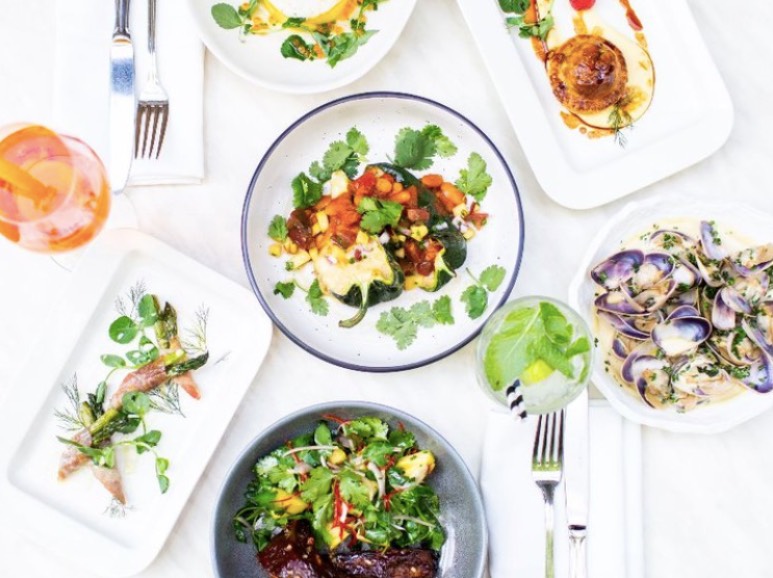 Image credit: @modatapasbrasabar
No need to travel to enjoy a Mediterranean feast. Javier and the team have you covered!
European influenced share plates + Suburban Wine Bar & Shop. Wine not order for takeout!
Indulge in a seasonal French menu paired with French wine from the comfort of your home.

Image credit: @zeusstreetgreek
Missing home made dishes by your Yia Yia? Zeus gives a modern twist to old favourites made fresh to order to nourish the soul and stomach.
Enjoy a big breakfast in bed... without having to prepare it yourself, or clean up afterwards!
Let Black Fire's Italian & Spanish family take care of you for the night with a Spanish Mediterranean Inspired Cuisine.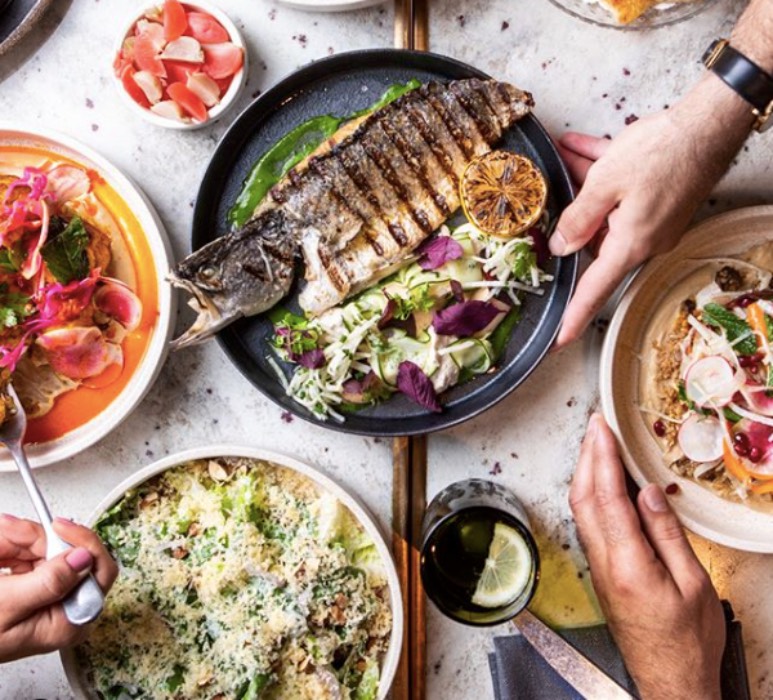 Image credit: @za.za.ta
Experience a soulful blend of Middle Eastern and Mediterranean cuisine at home.
Staying-in doesn't mean no more Banter, Burgers, Beats or Brews. Thanks to Da'Burger, you can take the atmosphere as well as tasty burgs home.
Takeaway food from the combination of 4 kitchens, including wings, smoked meats, dumplings and froyo with craft beer.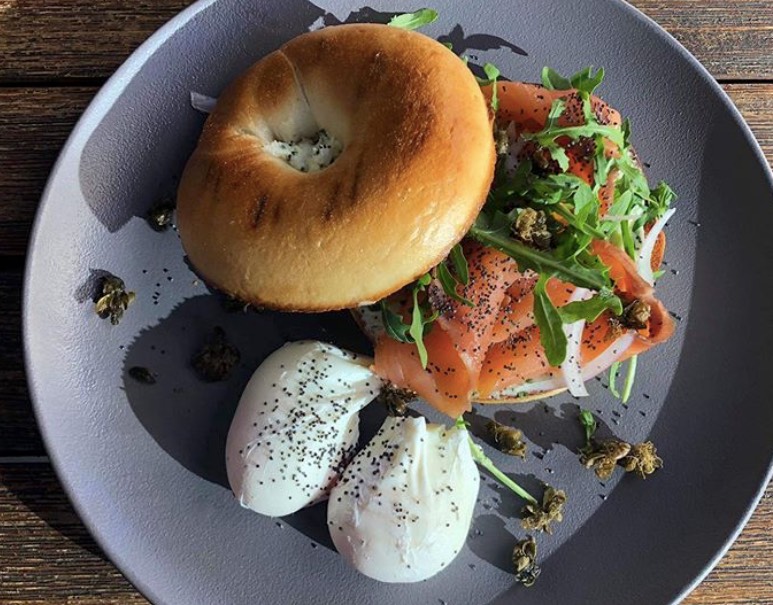 Image credit: @jakandhill
Breakfast, lunch and dinner is all sorted with this perfect go-to for tasty takeaway.
Support an independent brewery & kitchen offering a delicious range of modern oz tapas & gourmet burgers!
Full menu & cabinet items offered for takeaway from this neighbourhood cafe, just call & order.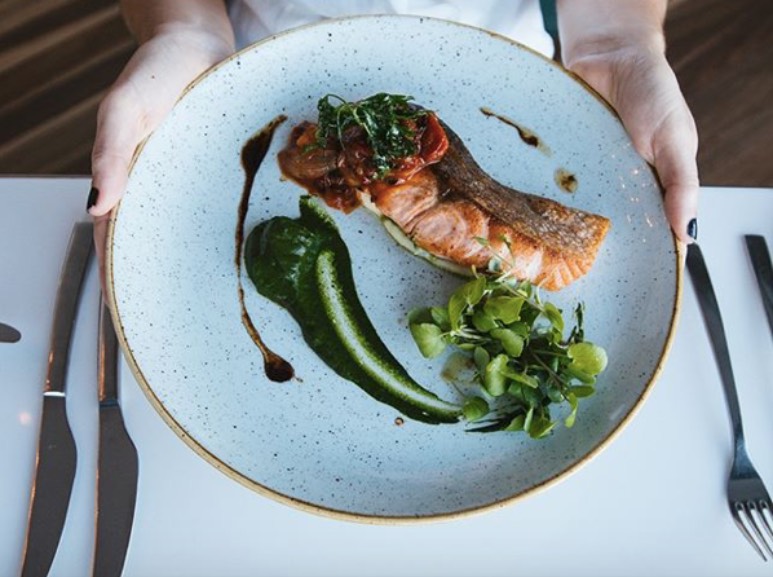 Image credit: @alchemy_bris
Alchemy To You and Alchemy Gourmet Grocers are available through just a simple phone call. They will happily bring their food to you and can also have your food shopping ready in 24hours!
The rebellious flair of the Balfour Kitchen is coming to your doorstep. The award-winning Vietnamese menu might be what you're looking Pho tonight.
Choosing what to have for takeout is a pizza-cake thanks to this family-owned Italian restaurant. serving a variety of beautiful dishes and tasty creations.

Image credit: @samesame_restaurant
Enjoy modern Thai for takeaway. Phone and email through to order and pay and let one of the lovely members of the team bring it out to you.
Ready-meals for the whole fam as well as elegant salads, sweets and celebration cakes delivered to your door.
There's always room for dessert - especially when it's gelato. You'll surely have a good time with your gelato deliveries!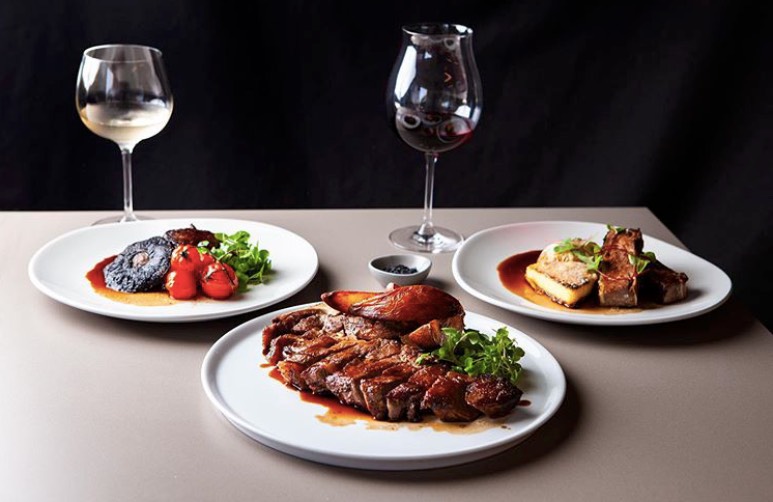 Image credit: @eccobristro
Feelin' like gorgonzola potato gnocchi or our family meal of slow cooked lamb? To get a taste of e'cco, just drive on thru and they'll deliver to your car!
Spare some time to bring Big Roddy's Rippin Rib Shack back to your crib and rip into Brisbane's finest ribs!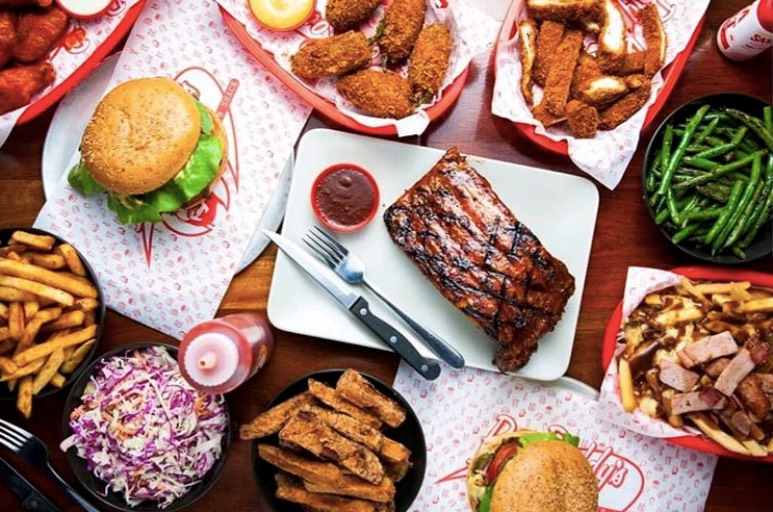 Image credit: @bigroddysribs
About the Author

Steph craves nothing more than the finer things in life – all things artistry, beauty, luxury and comfort. She is the true embodiment of big Taurus energy. Ruled by the love planet Venus, she finds pleasure in anything that excites her senses - succulent food, lavish aesthetics, rnb music and sweet scents. She doesn't even need Netflix to chill as she reflects her earthy nature by enjoying serenity and is content in the comfort of her home. She loooves to let her hair down, have a good time and channels her inner-Beyoncé whenever she needs!