Epic Local Brisbane Business Guide During CoronaVirus
Supporting Local Business in time of crisis - what's open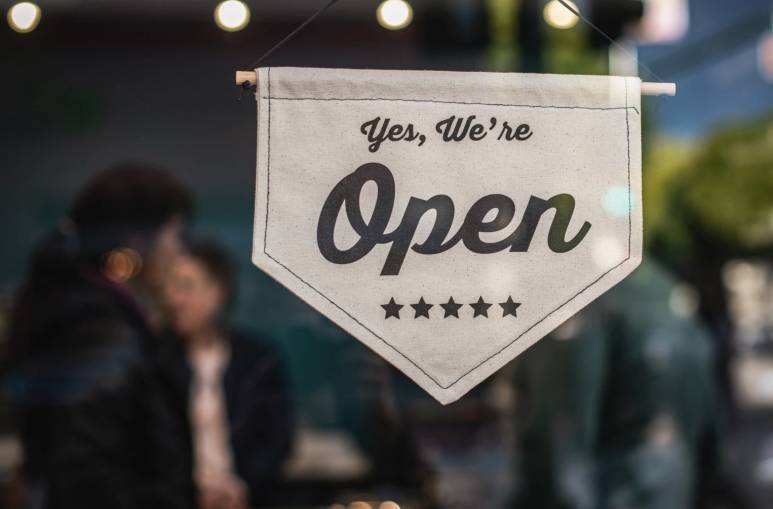 With the coronavirus fear seemingly taking over the world and your news feed, it's hard not to panic. But, don't stress out too hard. Local businesses are being hit hard by the virus, it like's the world is ending, It's not all doom and gloom, here are a few ways you can support your local community and businesses. To show your support, you don't have to go outside. Share posts, buy vouchers, order take away. Every little bit counts!
It's important to remember hospitality workers cannot work from home. Even if you're a huge fan of social distancing, isolation and not going outside - no stress, plenty of cafes are offering delivery, take away and safe food environments. Here's only a few:

COFFEE
The answer is always YASSSS. Filter, a book & a nook.
Grab your specialty roasted beans any way you like them at this awesome coffee haven, or grab a take-away coffee or sip in (being socially distant of course!). Try their pour-over filter, chilled down over dry ice. Amazing. Local love at first sip.
Need some beanspiration? Espresso, Single Origin, Zuri, oh my! 🤩 All stores are currently still open as normal and they are only using compostable takeaway cups, plates, straws, cutlery and bags to serve with. NO CERAMICS will be used for instore orders and NO REUSABLE CUPS, TINS, BAGS or TAKEAWAY TRAYS will be accepted until further notice. Beans are still available at all Torrefaziones and staff are increasing their hygiene practices when serving. Please use hand sanitiser provided at all counters & contactless payment methods are preferred. Can't leave the house or want to make your own fresh brew at home? ➡️Find the full range online here.

CAFE'S
PABLO | NEW FARM
Annnnd this: the Pablo Brekkie Care Package. Filled with all the good stuff they use from their lovely suppliers:
@crustandco sourdough + Uncle Joe's 2ltr milk + succulent strawberries and avocados + homemade granola + Basmati rice and spaghetti + dozen free-range eggs + Loo roll *subject to availability 🙄 All for $40. Just BYO a bag and come grab this any time. For you or a pal in need. #betterthancoles
Plus pre-order delicious and nutritious take-home meals! $15! ~Order by 2pm Monday for a Wednesday pick up, OR order by 2pm Wednesday for a Friday pick up! Call 07 3113 3660 during business hours. Great for the same day, to chuck in the freezer, or for an isolated mate
St.Coco promises damn good coffee - and we can assure you they deliver. But, more importantly, they are currently offering more outdoor seating, minimal contact transaction (a.k.a Card payment only), not excepting reusable cups, sanitiser wipes and amongst other things in order to stay clean, safe and corona free.
Obviously, you still need to satisfy your sweet tooth - and a Boba cake from B+C Lab will do that just nicely. The Kelvin Grove Japanese sweet treat palace in response to Covid-19, have taken appropriate actions. Strictly, take away plates, cutlery and coffee cups will be used, sanitizer for everyone and plenty of delicious treats available.
Fresh healthy food stat. Mylk + Ko have an immune boosting bowl coming for you this weekend 💥 With Vit C, ginger, berries and probiotic rich coconut yoghurt it's a goodie. Did you know they sell Allpress Espresso coffee beans? So if you're working from home then you're still guaranteed that perfect cup
Here for your breakfast, brunch, lunch, snacks and coffee needs, customers can call or text the cafe on 0423 772 899 to place an order and minimise contact time.

GOURMET FOOD PROVIDORES
Their shelves are stacked full of a wide variety of pasta including gluten-free options. No limits apply and they have an abundance of tins of tomatoes, sauces and everything you need for bunkering down or a feast with the family. No limits at the Rosalie Gourmet Market!!
Did you know they stock a selection of the meals from Jocelyn's Provisions? We also stock their bar cakes, cupcakes, savoury pies, a range of their artisan bread and sweet provisions lines. They can also take pre-orders (to collect in-store) for any of their products if you are looking for a cake for a special occasion. Support local !! We love their products and know you will too ❤️
Their chefs are working harder than ever to keep up with all of the demand for take-home meals including tasty pizzas. Almost every home meal is suited to freezing or may be kept in the fridge for a couple of weeks. There's plenty of parking out the back of the deli, they can help carry your items to the car and don't have mad crazy queues. They are taking covid-19 very seriously and taking many extra precautions to keep the team and valued customers safe and healthy.
The opening hours remain unchanged and they are increasing bread orders to cope with demand. If you need help with deliveries, please call or email with your inquiry and they will do their best to assist while it is feasible to. They work with dozens of other small businesses that supply their delicious products and they also rely on your patronage and are grateful for your continued support too.
DALTON CATERING | 10KM BRISBANE RADIUS
FEASTS DELIVERED by DALTON launching Friday 20th March! Ready to heat meals designed to nourish you and your families with FREE DELIVERY Brisbane wide.
Check out the delicious DALTON FEASTS menu here. The fab feasts have been designed to fuel your family through this unprecedented time.
Think of the deliciousness::
DALTON pride themselves on flexibility and are happy to work with you to develop your ideal delivered feast, if the following menu does not suit then please feel free to reach out to let them know and they' will cook then deliver it to your door!
A new take-home meal menu has been launched, giving customers the options to enjoy quality food prepared in Jocelyn's Provisions kitchen in the comfort of their own home. The healthy meals range from Three-cheese Parmigiana to Jocelyn's Provisions Cottage Pie in a rotating weekly menu. Available for pre-order over the phone, they are also offering a car concierge pick-up services or contactless home delivery. View the full menu here.

FRESH FOOD & MARKETS
Try the My Latin Kitchen Brazilian BBQ, or any of the other delicious fresh food stalls. Fresh is best. Outdoors, sunny, breezy and straight from the producers. You can't beat that! Every Wednesday and Thursday, check out the Brisbane City Markets Facebook page for the down-low.
Fresh fruit and vegas, coffee and poffertjes (Dutch pancakes), deliciousness at every local stall. Fresh air, open space and no supermarket germs!
Sounds like Jan Powers Farmers Markets to me! They are open this Saturday at the POWERHOUSE & MANLY HARBOUR VILLAGE from 6am!
Sunday 29th- Milton Markets SEASONAL FLAVOURS is the place to be! SPICE up your life with The Spice Stall! Grab some Delish Goodness from The Vegery and check out the stunning seasonal works from Rebel Art Creations, they have it all! MARKETS OPEN THIS SUNDAY 22 MARCH! Support local growers.

GOOD HEALTHY FOOD
BOTANICA | NEWSTEAD + MORE
Serving up an abundance of salad, Botanica has got you sorted for lunch and dinner. If you've got a sweet tooth, donut worry - they've got you covered there. With a new cashless procedure, a tight cleaning regime - don't fret, they're open and ready.
CJ'S PASTA | WEST END + FORTITUDE VALLEY
If you are planning on stopping past the retail store, please get in touch prior as they are currently running low or sold out of the most popular items! Give them a ring on 0448 244 155 or DM them on FB 📞 Rest assured the small team are working hard to fulfill all orders in a timely matter 👍🏼
NODO | NEWSTEAD + CITY + CAMP HILL
All Nodo venues are now only be accepting cashless payments and have a temporary hold on serving beverages in reusable cups. They will continue to uphold their strict cleaning procedures and have increased the sanitisation measures so you can enjoy your nodo experience with peace of mind. Now, what flavour donut is your fav? Try them all.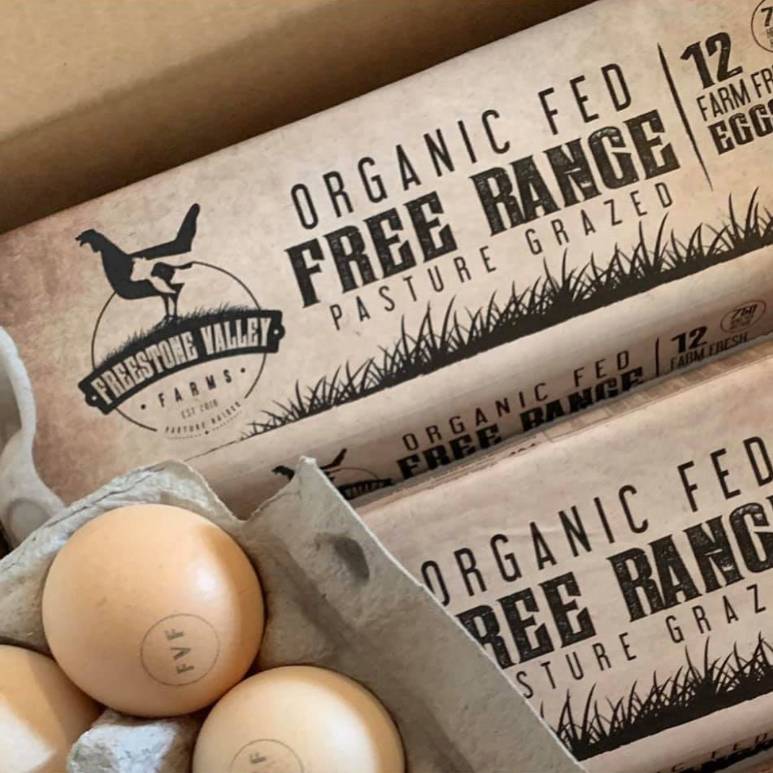 Baking and cooking to make you smile indeed. Take home-cooked meals ready for you and so more deliciousness to come. The Freestone Valley fresh local eggs are back in stock as well. to collect.
The lovingly pre-pared take-home meals change daily but imagine:
* Pasta Bake with penne, besciamella souce, eggplants, mushrooms, roasted potatoes and cheddar (to cook in the oven 160 *C for 25 min. Or until gold). $18.50 - serves 3 people
* Cottage Pies, family size , with lovely bolognese sauce, tomatoes and mash potatoes with butter and cheddar . Serve 3 people $24 (re-heat at 160*C for 15/20 min.)
* Meat balls with paprika, pork mince, spring onions and mustard on a bed of eggplants in a Napoli red sauce $24 serves 2/3 people. (re-heat at 160*C for 15/20 min.)
Many more to come. Do your good self a flavour and pick up a few for you and your loved ones.
For any inquiries please call 3257 0000 (they can even organise home delivery or a friend to collect if you are sick). #yesyesyes
Calling those with a soft spot for baked goods – iconic Tasmanian bakery, Banjo's Bakery Café is answering your pastry dreams on Wednesday 25 March, handing out 1,000 free sausage rolls to celebrate the opening of their brand new store in Brisbane's Darra.
The Darra store will say hello to the local community with their fresh range of fresh breakfast, lunch and dinner options – and the lucky first 1,000 customers to make a purchase between 4.00am and 8.00pm will receive a complementary sausage roll. The best part is – the Darra store has a drive-thru that's social distancing approved!
The Small Crop is a purveyor of gourmet salads, hand made baked goods, coffee, cheeses and preserves. The focus is locally sourced, seasonal and fresh. Vegan, vegetarian and gluten fee friendly. Lots of take-away options that are fresh, healthy and delicious. You can make friends with salad. Bring it on.
To help keep your house nourished with non-perishable items, The Nut Market have custom created Lockdown Boxes. The family medium and large and Easter boxes support local growers and producers and feature a range of best-seller items. There are gluten-free and vegan-friendly options available and customers can create their own box too. For those unable to visit in-store, customers can place orders online and receive free personal door to door delivery.
I scream, you scream, we all scream for icecream!! With twenty-two flavours to pick from, enjoy a scoop of Goodtimes Gelateria at home, with delivery now available via UberEats.
RESTAURANTS
LITTLE VALLEY @ HOME. Launching Friday, 20 March. Whilst the restaurant and bar remain open for regular trade, they will now also offer takeaway and delivery dining packages for those wishing to 'eat with them' at home. They have also selected a range of wines to be made available with orders, plus pairing suggestions for each dining package. The wines have been discounted to reflect them being served outside our restaurant and bar. More info at Little Valley at Home. Bring the Little Valley experience home with you. Though these may be uncertain times, our food is certainly as delicious as ever. Support us and other restaurants you love to ensure we can continue to serve you in the future.
It would be a huge missed steak to not grab a take away from Florentine Italian Grill. No need to stress, they have daily sanitising and a cleaning procedure, can only seat 34 people across 11 tables in this restaurant.
Support this restaurant as they have supported Brisbane for 14 years. Alchemy To You is an initiative they've taken to keep their doors open for as long as possible. Call 3229 3175 or email This email address is being protected from spambots. You need JavaScript enabled to view it. o receive full menu options. Stuck and can't go to the supermarket , they have got you covered. Alchemy Gourmet Grocery! They are working with their suppliers to get your food shopping Pick available at Alchemy. Loading dock free parking for pick up. Call or email for full produce list. Help them help you or purchase a gift voucher. Spend local
Takeaway & Delivery Menu is now available! Enjoy some of your a la carte favourites like Philip Johnson's gorgonzola potato gnocchi, or twelve-hour slow-cooked beef cheek or a family meal of slow-cooked lamb shoulder. Also enjoy sides and even dessert! Available Wednesday to Saturday, 12pm-3pm, 5:30pm-8:30pm. To Order: Ph: 07 3831 8344 . Vew the menu here OR, get it delivered with Deliveroo. Uber Eats launching soon.
A penne for your thoughts? Why not pop by? They have pizza, pasta, seafood, salads, cocktails, Italian wine, plenty of Aperol and they also cater to our gluten-free and vegan pals! Consider Saturdays sorted for all 👀 They're open from 11:30am to 10pm!
CiIAO PAPI | HOWARD SMITH WHARVES
For an Italian feast at home, be it for breakfast, lunch or dinner, Ciao Papi is offering their menu for takeaway via call and collect on (07) 3188 9090, with a click and collect option via their website HERE from Thursday 19 March. A delivery service will be offered in the coming days through UberEats and Deliveroo. The restaurant will also be offering gift cards on their website HERE from 19 March.

#Ciao Brisbane! If you are struggling to find supplies, Salt Meats Cheese at Haven Newstead (Brisbane) has you covered! They now have a retail range available for purchase including pasta and sauces. Additionally, their famous Porchetta Family Catering is available on request, or online in portion size too! To find out more, or get in touch with the team to order, head to their website. Don't forget: All their venues are open for normal trade and offer takeaway also!
The Brisbane community can now order their favourite Cantonese dishes from Stanley to enjoy at home via a click and collect option on the restaurant's website HERE or via call and collect by contacting Stanley on (07) 3558 9418. Lunch orders can be placed between 12pm – 2pm and dinner orders can be placed between 5:30pm – 8pm. A delivery service will also be offered in the coming days through UberEats and Deliveroo. Stanley also offer gift cards via their website HERE.
THEY'LL FEED YOUR FAMILY - check out the new TAKE-AWAY MENU. At Nostimo, they understand what an important role food, and the tradition of a family meal, plays in creating a sense of togetherness, joy and love. Food and family our they passion, and in these uncertain times they want to continue to share our authentic Greek food with you - their Nostimo family.

Allow Nostimo to feed your family with delicious, authentic Greek cuisine. Freshly prepared in-house for your family to enjoy in the comfort of your own home. PLEASE SUBMIT YOUR ORDER BY CALLING ON 3844 1166. PICK-UP AVAILABLE BETWEEN 4:30PM – 8:00PM WEDNESDAY – SATURDAY AND 11:00AM – 3:00PM SUNDAY. Thank you for your ongoing support for small businesses.

PUBS & BREWERIES
You don't have to hop on over to get a delicious feed matched with a local craft beer, Brewhouse is offering their entire menu as take-away. They're also open for business as usual, and we ensure you it's safe, clean, and bloody good. If you can't make it in, get a Brewhouse Brisbane gift voucher online. Best present ever!
Have no fear, Osbourne Hotel has beer! They're here for you. Yes, they are open. Luckily the hotel is not only huge and spacious but it's also airy, thanks to the outdoor/indoor beer garden and a retractable roof. Plenty of room in their leafy inner-city escape to safely enjoy a beer and a bite. Let's continue to be social with the distancing.
Brisbane's popular riverside brewery is offering brewery fresh beer and their menu, which includes specials of $15 pizzas, burgers and fish n chips, via a click and collect option along with a delivery service through UberEats and Deliveroo, both of which will be offered in the coming days. Felons Brewing Co. also offers a range of gift vouchers on their website HERE.
Brisbane Brewing Co has their full menu available for take-away. Check out the
BBCo menu
here and drool in anticipation of your next feast. Call (07) 3891 1011 to order for pick up, or order at the bar.
Did we mention the bottle shop with a great selection of beer? Beer will get you through anything. Cold craft beer, made with love matched with yummy meals that cater to all dietaries (carnivore, vegetarian, vegan and more). SAY WHAT? Corny Keg Fills - you better believe it - email
This email address is being protected from spambots. You need JavaScript enabled to view it.
for more information.
Ballistic brewing has craft beer cans and lots of beer for your drinking pleasure. Grab lots of beer and add lots of cheer at this gloomy time. Beer makes everything better!

BARS
X CARGO | FORTITUDE VALLEY
Sip sip hooray! Contain yourself at X Cargo. With plenty of cocktails for your sipping pleasure. It's an outdoor venue, meaning there's more room for social distancing. But politely asks, if you are sick in anyway, please stay home. New Autumn menu out now and just what you need after the world's crappiest week. See you there!
As they are a small venue with spaced seating theyhave made the decision to stay open, trading as per usual and will continue to offer a location for quality cocktails, excellent and mouthwatering food! They are consistently diligent in their sanitisation and have increased hand sanitiser available inside the venue which we strongly recommend everyone to use. Starting this Sunday they will be doing $1 prawns... order one order many!! Along with the bottomless tap cocktail offering!! What more could you need-oh of course live music and DJs... P.s See you at Sundown on Sunday
Lots of airy, breezy outdoor and indoor areas with HEAPS of space to eat, drink and dance. This prehistoric beast is open with reduced trading hours. No more than 100 people at a time in the venue, and only the highest hygiene standards. If you are feeling sick, stay home, but if well, please support local businesses during this difficult time. It's time to get tusked!
If you're unable to visit Mr Percival's for a drink on the venue's deck at the moment, the overwater bar offers gift vouchers via their website HERE, so you can plan for a celebratory drink once the dust settles.
Temporarily the venue has relocated over the laneway to Gerard's Bistro where diners can enjoy the recently launched bar menu by executive chef Adam Wolfers and all of Gerard's Bar renowned cocktails. The bar menu is also available for takeaway. To place a takeaway order phone Gerard's Bistro on 07 3852 3822 or directly from one of the staff while waiting at the bistro.
Bucci has launched takeaway Pasta Kits featuring their house-made pasta and sauce for customers to cook at home. Diners can expect a new menu every few days, like their house-made Fusilli with Tomato and Basil Sugo for $10 or house-made Penne with two Pork and Veal Meatballs with Napolitana Sauce for $15. Kits can be refrigerated for up to five days or frozen for a month. Bucci are offering delivery services for those in need of an extra helping hand.
Using Michael's Grandma's recipes for traditional Pastitsio, fans of the greek comfort food can order it takeaway at CANTINHO. Made with layers of pasta, mince and bechamel sauce and served in a family tray, the dish can be frozen-thawed and reheated to serve to all of the relatives.
Now serving delicious Tinderbox Kitchen pizza for dine-in and takeaway, customers will also have access to an extensive takeaway menu at lunch and dinner. Dine-in is still available at Harveys Bar + Bistro.
The restaurant has turned into a strictly poolside venue and for the first time in 10 years, will be offering delivery from their home to yours as of Monday 23 March.
The chefs at Mosconi have been creating a home-style pasta menu available for pick up. Think, Pappardelle, Wagyu Beef Ragu, Porcini Mushroom and Aged Parmesan, Potato Gnocchi, Tomato, Confit Garlic, Chilli, Black Olive Crumb and more– Bellisimo! Plus, the team in-venue will even deliver the food to your car.
To help with social distancing, the restaurant is reducing their capacity and removing tables so there is extra room to ensure all diners feel comfortable.
The restaurant will have amended trading hours as of Monday 23 March and implement social distancing between guests. Plus, like sister venue Hellenika, SK Steak & Oyster diners can also enjoy delivery service.
During this period, the kitchen has decided to close, however, fan favourites of their mouthwatering pizza will be able to enjoy it for dinner at Harveys Bar + Bistro dine-in and takeaway.

ONLINE ALCOHOL DELIVERIES
With over 500 acres of open spaces, fresh air, great food and plenty of wine – the Sirromet Team will continue to welcome you to relax and enjoy our facilities. Restaurant Lurleens, Tuscan Terrace, Cellar Door, Supa Golf and Sanctuary by Sirromet have implemented extra measures required for your and our staff's safety.
For the convenience of people who are unable to visit, SIRROMET has a home delivery wine service available across Australia. During these challenging times, they are offering FREE delivery on every order.
Staying in? Let Baedeker bring the wine. NEW Wine Delivery Service. From their cellar door to yours, they have teamed up with DINE'M Catering to offer home wine deliveries. Brisbane wine lovers rejoice, now you can order your favourite Australian and International wines all from the comfort of your own home. The best bit... you can even order the cheese to go along with it. By teaming up with Wine & Dine'm Catering and their Express Catering service, their wines are available to be ordered and delivered to your door within two days. While you're there, you can order your dinner and stock up on pantry essentials. For a full range of products available, click the link and order online NOW.

LOCAL BOUTIQUE BOTTLE-SHOPS
Brew'diful! Time to get some cheer and beer into you. As well as trading as per usual and complying with social distancing measures as directed by the Australian Government,
Brewhouse has their full menu available for take-away. Call (07) 3891 1011 to order for pick up, or order at the bar.
Brewhouse also has an onsite bottle shop with a great selection of beer, plus wine and spirits.
To make things a little easier CRU, are now offering same-day local contactless delivery for wine orders. All orders can be placed via the phone or email and just require a call when you arrive at the James St Markets and the team will the wine into the car for you.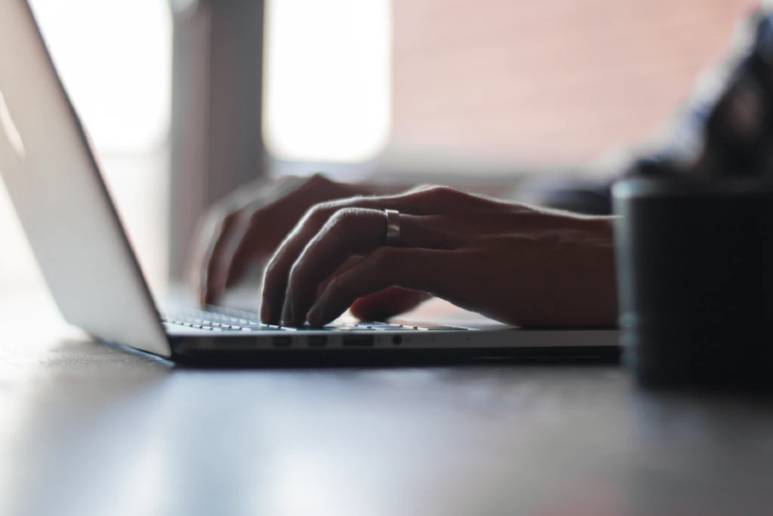 LOCAL RETAIL | BOUTIQUE CLICK
Amongst all the craziness they are here to spread the love with a little leopard and whole lot of fabulous from Ganni and La Double J. Their store remains open daily from 10am - 5pm and they will welcome you with a smile and hand sanitiser on arrival. The Toscani online store is open 24/7 with new arrivals being updated daily and free shipping on all Australian orders. Select express shipping and enter code "FREESHIPPING" at the checkout. Boom.


Not only an amazing bar but a very cool vintage store who are offering free postage ( Australia wide) for those of you playing at home. Listing new stock daily! Check out the fabulous hats, dresses, pants and accessories here.
Lots of fabulous fashion has just landed at this iconic Paddington boutique. YIf you can't make it instore, then get a gift certificate as a present or see something you like on social media then call and get it. You gotta look good in your home office right? Treat yo'self. Retail therapy does indeed work. You can NEVER have enough clothes!

HEALTH & WELLNESS
It's vital now to stay healthy and fit with the Covid19 global situation.
Extreme cleaning regime in-between cycle/box classes has been implemented, no shared stations to accommodate the 1.5-meter distance too. Self-check-in, rand hand-towels removed for the near future with the Inspire community encouraged to BYO towels (however they are available should you want).
Sweat it out in a safe environment, and be inspired. Your first boxing class is free, then 5 classes for $50 to get you in the boxing zone. Or get a class pass for InspireCycle. See you there!
A 20-minute workout for busy people equates to 
90 minutes of conventional training using Whole Body Vibration Personal Training. !! Nice one!
People are concerned about how quickly Coronavirus is spreading and many gyms and other fitness facilities are already feeling the brunt of it.
Exercise and good quality nutrition is vital in building a strong immune system. You should continue to exercise as normal however be mindful of taking extra hygiene measures including the use of hand sanitizer as necessary and distancing yourself from anyone who clearly presents with symptoms of the virus.
Please be assured that Gravity Zone is taking extra precautions to ensure our small training environment and equipment is as hygienic as possible. Their highest priority has always and continues to be the health and safety of clients. Please continue to support Gravity Zone and other local businesses in this time of need. Get your FREE class now.
WHERE'S YOUR ENERGY? Feeling tired or your immune system feels low? What's going on?
Well it could be a few things from a Traditional Chinese Medicine perspective: 1. You are blood deficient + 2. You are qi deficient + 3. Your spleen is not working the way it should
In the Awaken clinic they not only have teeny tiny hairlike painless pins to pop into the right spots to make you feel energized but also potions and tonics to top you up. We stock a range of Chinese herbs (in capsule form - no yucky teas to drink). After a full health assessment including tongue and pulse diagnosis we can figure out EXACTLY why you are feeling tired and lack lustre in order to create your specific treatment plan. Then, ironically, you will get to lay down and rest on the blissful treatment bed in order to emerge full of beans!
Come on in, they're open 7am-7pm Tuesday, Wednesday and Friday plus 8-2pm Saturdays. Oh and they have on the SPOT HEALTH REBATES with almost ALL Health Funds!
There is NO BETTER TIME to look after yourself, your health, your diet and boost your immune and energy. Prevention is way better than cure. Stay safe and healthy during this time.
There are TONS of local businesses open, support local, buy local or it's BYE local.
In the meantime please continue to support local businesses, stay safe, healthy and sanitized. We look forward to getting through this together and coming out stronger than ever!
Send an email This email address is being protected from spambots. You need JavaScript enabled to view it. if you are a local business & would like to be added to this list. #locallove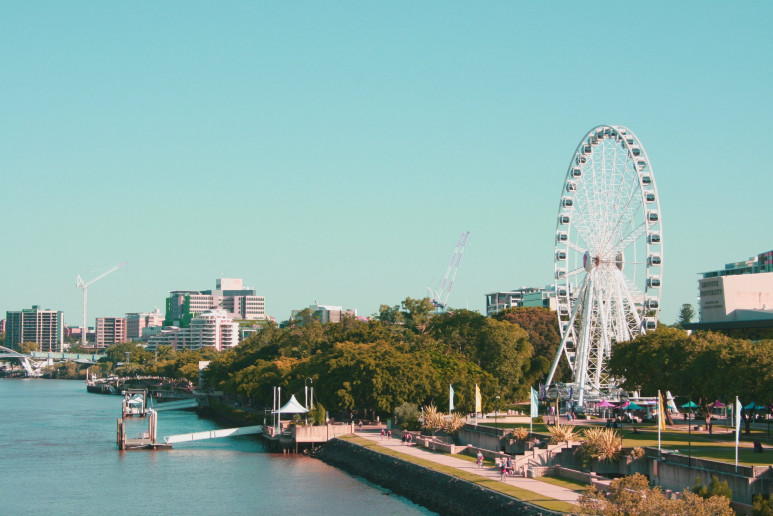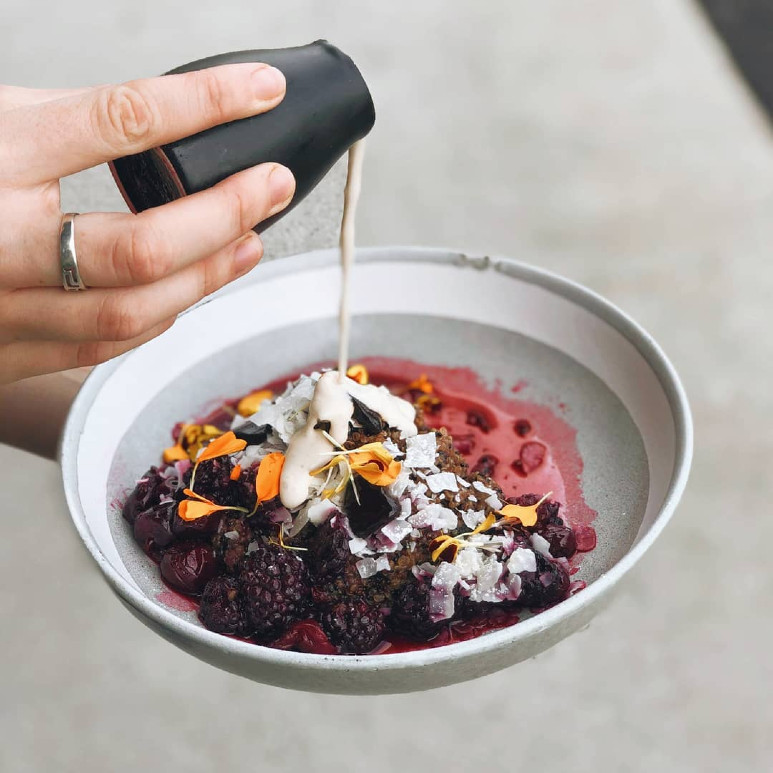 Image Credit: @florentineitaliangrill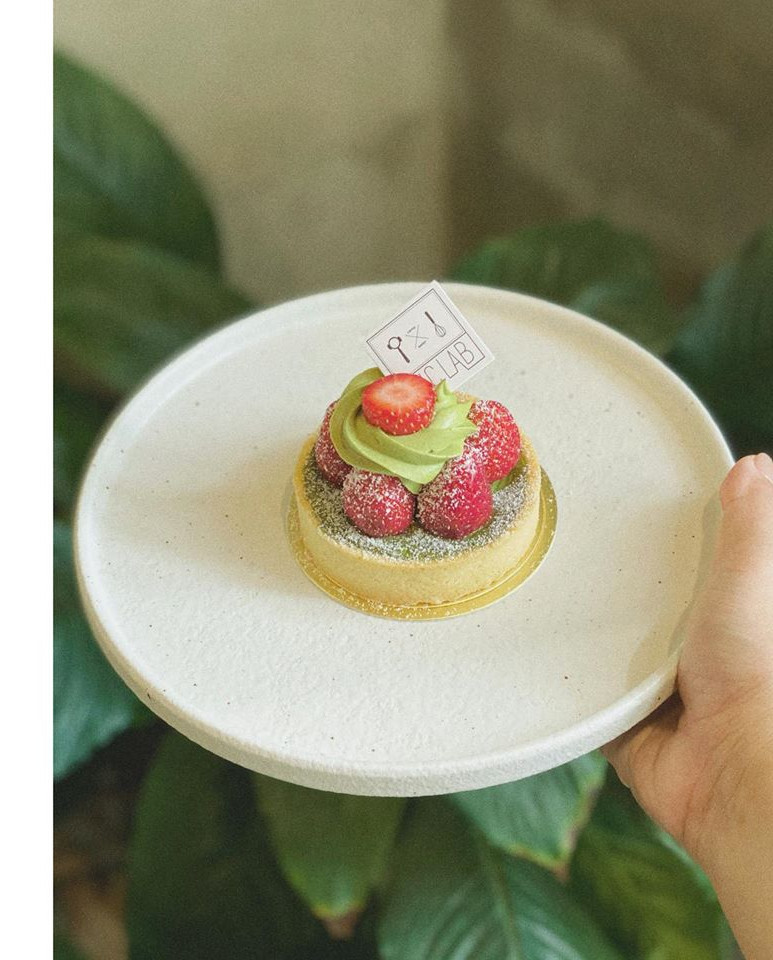 Image Credit: @bclabcafe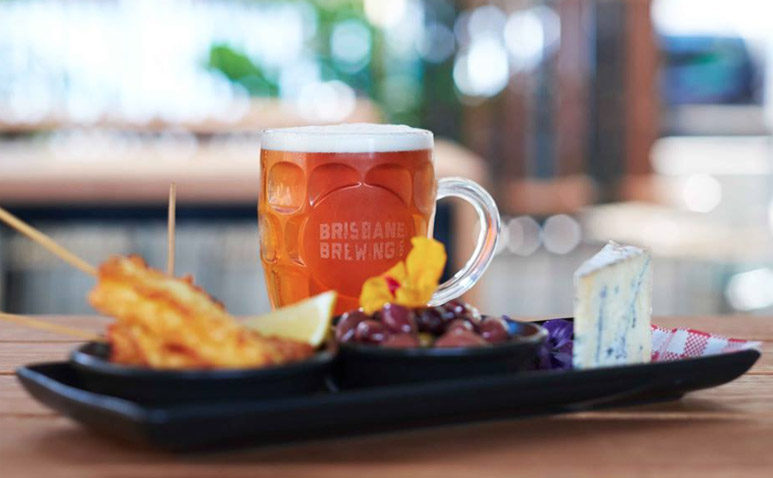 Image Credit: @brisbanebrewingco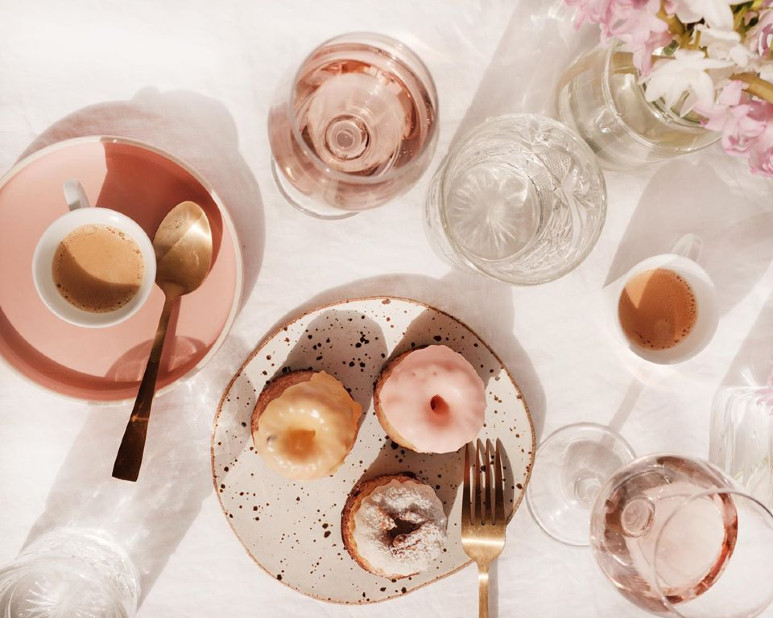 Image credit: @botanicarealfood
About the Author

Eco Entrepreneur | Lifestyle Curator | Innovator | Creative | Ideas Generator
Custom Publisher | Media Maestro | Marketing Manager | Lover of Life!
I am in love with innovation, creativity, the arts, independent business, travel and culture. The Good Guide was created as a lifestyle choice to share and connect like minded people and business. Music Festivals are a way of life. Support local artisans. Think Glocal. Cut costs, not trees. Eco Entrepreneur.
I am old enough to know better, but young enough to still do it anyway! I'm in love with my dreams, married to success and having an affair with life. I forgot to go to the gym today. That's 10 years in a row! (lucky I like yoga!). Normal people worry me! You talk it. I LIVE it.
I'm thinking of painting a blue square in my backyard so Google Earth thinks I have a pool. Everything I'm not makes me everything I am. Yes, I do frequently burst out in song! Stressing and obsessing just isn't my style. All I want is someone to make me smile! Laugh daily, it's good for the soul!
I talk to my dogs (Grace & Jedi) as if they human. I can count the amount of boyfriends I've had on one hand (If I use a calculator). I love Audrey Hepburn, she is the epitome of style. Always look on the bright side of life! Monty Python's "The Life of Brian' is pure gold! Quentin Tarantino has a really cool style with his movies. I like to throw a good soiree. Admit it. Life would be so boring without me! Stay fabulous!
Bragging rights
Been there, done that and that and that... and looking forward to the next adventure!