Free Christmas activities at South Bank and Roma Street Parkland #MerryBrismas
Last minute gifts, fireworks, and festive fun
Every year we try and make a promise ourselves that we won't leave Christmas shopping to the last minute. But alas! promises are meant to be broken, with our Christmas commitments snowballing we've left present shopping to final week! If you're like us, and hate going to the shop during this festive season, then why not head down to South Bank and Roma Street for some last minute shopping and FREE festive activities?

Christmas in Roma Street Parkland
WHAT: The Enchanted Garden takes patrons through a series of shimmering gardens, delicately-lit weeping figs, the treetops of a twinkling rainforest, and down to a tranquil lake where they will find food trucks and live music. Plus, if you look closely, you can spot glittering fairies nestled among the trees, dotted throughout your walk.
WHEN: 7-19 Dec | 6:30-10pm
HOW MUCH: FREE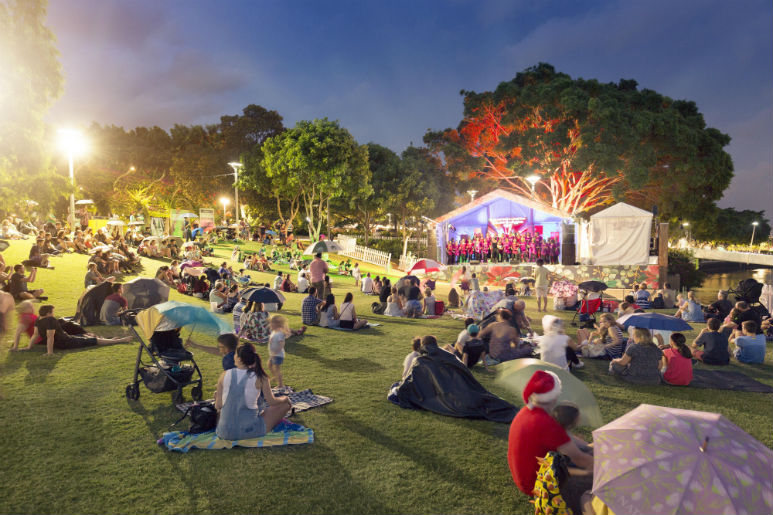 Christmas in South Bank
WHAT: We wish you a merry Christmas – and one filled with joyous song! Settle in by the gently-lapping Brisbane River while cherub-lipped musicians warble sweet melodies from Christmas carol classics, as the sun goes down.
WHEN: 14-23 Dec | 6-8pm
HOW MUCH: FREE
MORE: The line-up includes gypsy jazz band Cigany Weaver, SCAT and the Queensland Show Choir.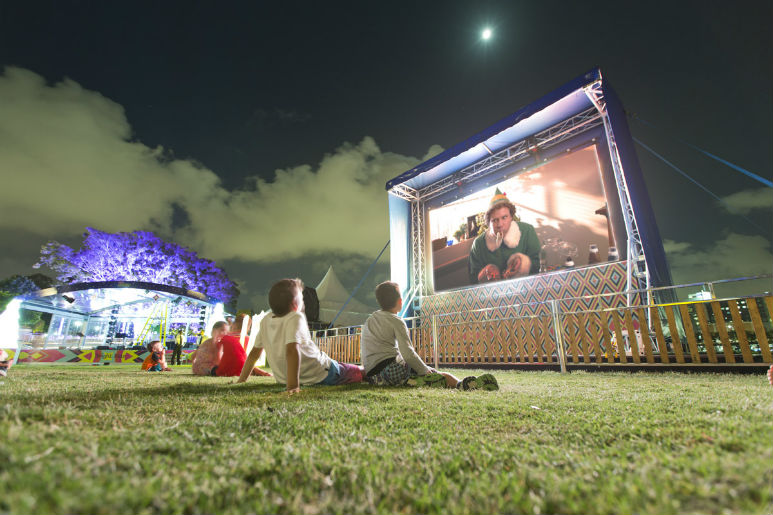 WHAT: Pack a picnic, grab a blanket and head to South Bank for a fun, family night out at Brisbane's favourite festive cinema under the stars.
WHEN: 14-23 Dec | 8:15pm
HOW MUCH: FREE
MORE: Check out the movie schedules here.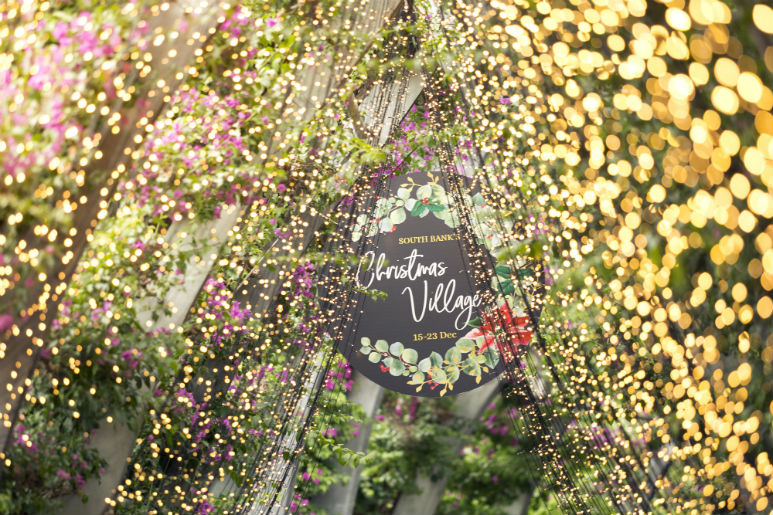 WHAT: Get one of a kind or sentimental gifts this Christmas at South Bank's Christmas Gift Market. They'll be fashion, food, stationary, jewellery, homeware, and so much more! It's probably the best place to go for last minute shopping!
WHEN: 14- 23 Dec | 3-10pm daily
HOW MUCH: FREE
MORE: Make sure you catch Santa onsite each day next to Flowstate between 4:30pm and 8:30pm.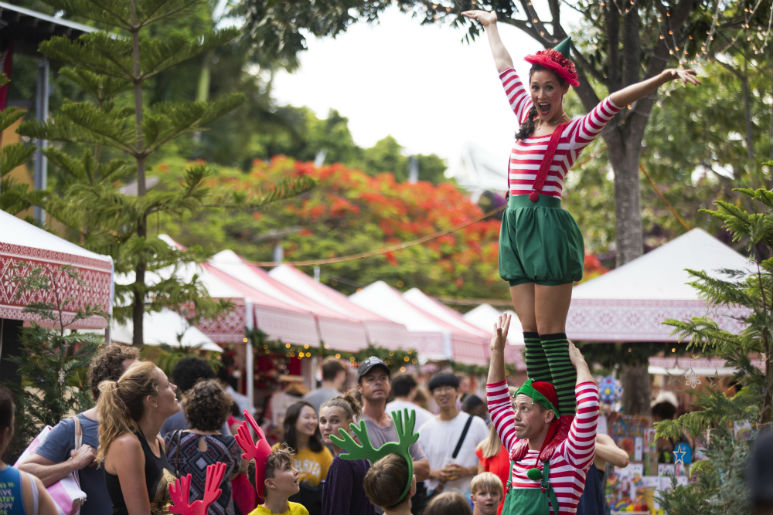 WHAT: Give your child the opportunity to work as one of Santas elves this Christmas as Aerial Angels will be running an Elf Academy on the Little Stanley Street Lawn. Classes include hula-hooping, juggling, tight-rope walking and aerial trapeze! If your bubs aren't quite at acrobat age, then bring them alone to Holly Jolly Kid's craft and dance classes, ornament making or even Queensland Ballet dance classes.
WHEN: 14-23 Dec | 3-7pm
HOW MUCH: FREE
MORE: Bookings are not required for any Holly Jolly Kids activities.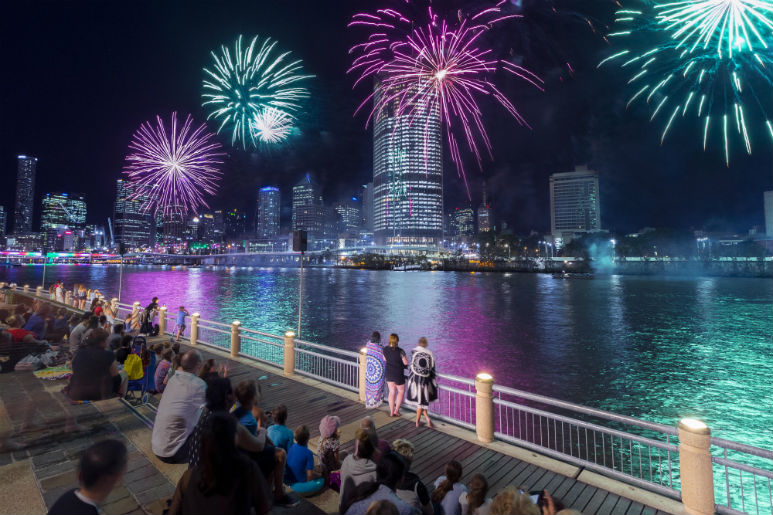 WHAT: As Christmas comes closer, South Bank Parklands puts on a shimmering firework display. Take loved ones to Clem Jones Promenade for the best seats in the city to watch as the firework show.
WHEN: 20-23 Dec | 8-8:15pm
HOW MUCH: FREE
MORE: Other popular viewing locations include Streets Beach, River Quay and the Cultural Forecourt.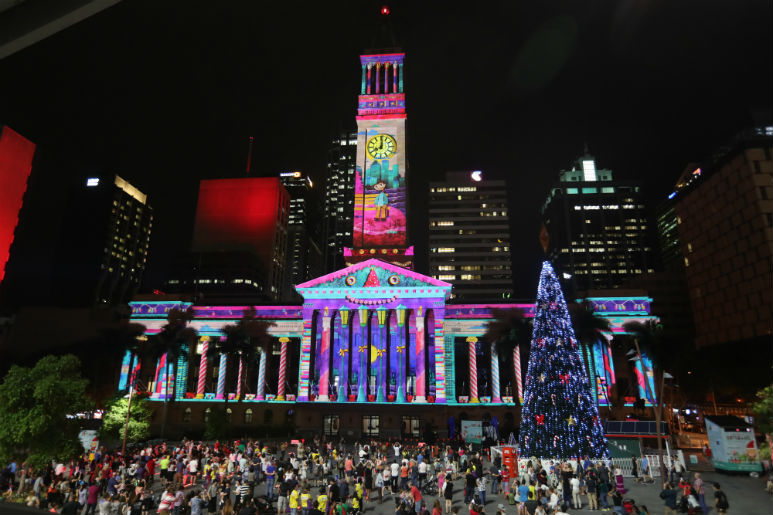 Other Brisbane Christmas highlights
WHAT: Don't miss this highlight of the festive season, head down to King George Square and be entertained by a playful Aussie Christmas tale come to life via animation onto City Hall.
WHEN: 7- 24 Dec | 7:30pm - 12am
HOW MUCH: FREE
MORE: Shows every fifteen minutes.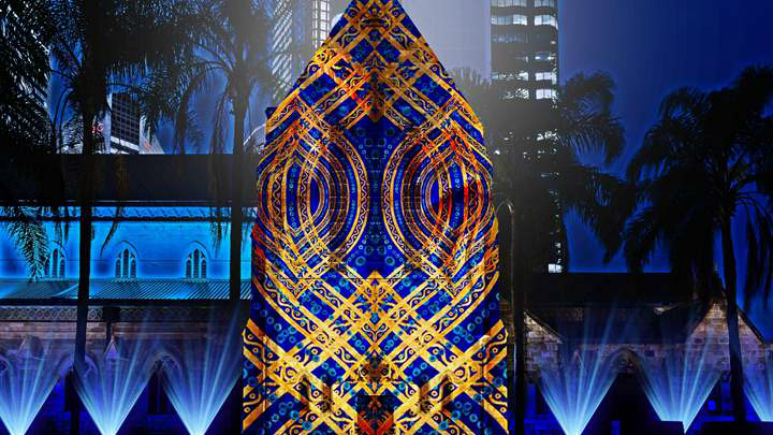 WHAT: For the first time this year, a second light and sound show will illuminate Brisbane. To celebrate the season of peace, joy and goodwill, St Stephen's Cathedral have put together a vivid light and sound show!
WHEN: 12- 24 Dec | 7:30pm- 12am
HOW MUCH: FREE
About the Author
Out in the beaches of Australia, you can find this charismatic girl laying in the sand with a sangria in one hand and her book in the other. If she's not at the beach, you can catch her on the hunt for the best tacos in Brisbane. She's a sucker for romance or fiction books, but also enjoys her true crime and murder podcasts.