Game of Tweets
Best of Game of Thrones Tweets This Season
Unless you've been living under a rock in the Iron Islands, you would know it's Game of Thrones season. Which means it's that time of year to be shocked, cry and yell WTF at your TV screen. But don't worry, you're not alone! We've got some of the best Game of Thrones tweets from this season to help you through the tough times ahead.
1. US WHENEVER WE HEAR SOMEONE OPEN A CHIP PACKET THOUGH. . .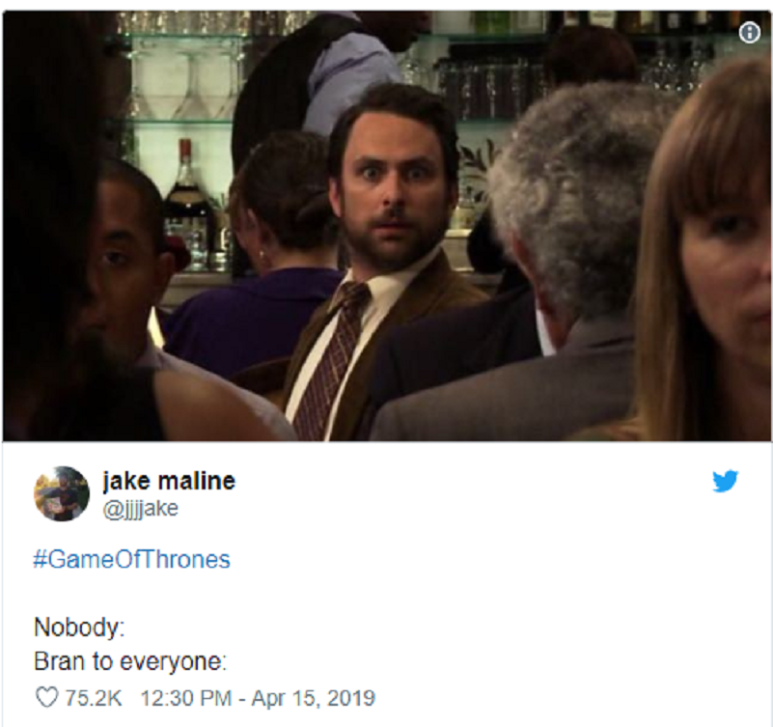 2. PLACE YOUR BETS NOW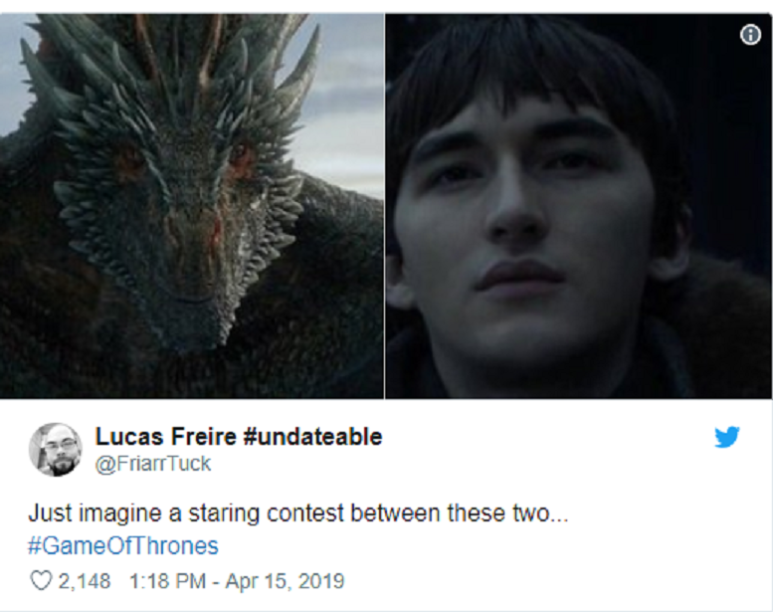 3. I THINK WE CAN ALL RELATE TO ARYA ON THIS ONE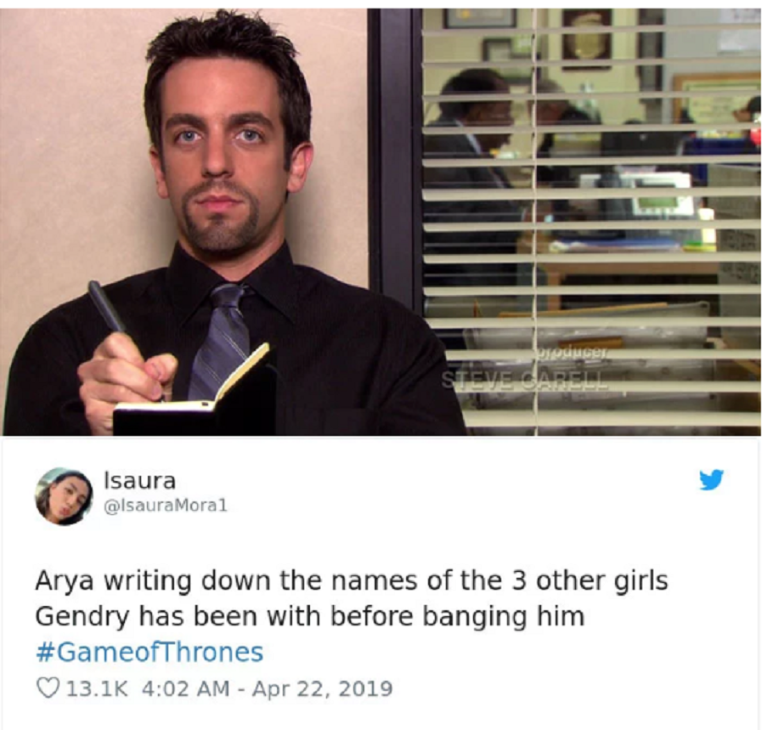 4. IS IT SAD WE COMPLETELY UNDERSTAND THIS ONE?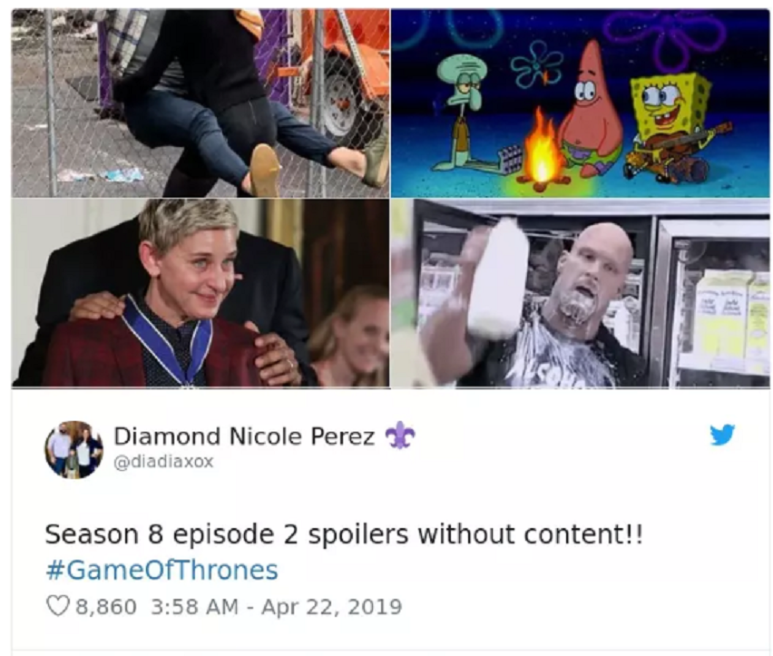 5. HANDS UP IF YOU THOUGHT IT WAS JUST YOU?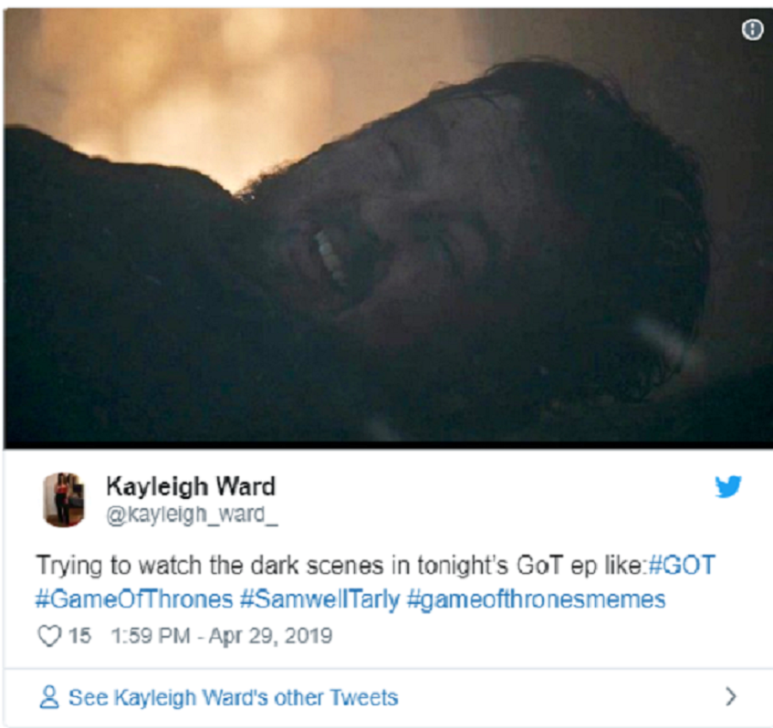 6. THE BEST SECRETS ARE SUPPOSED TO BE TOLD . . .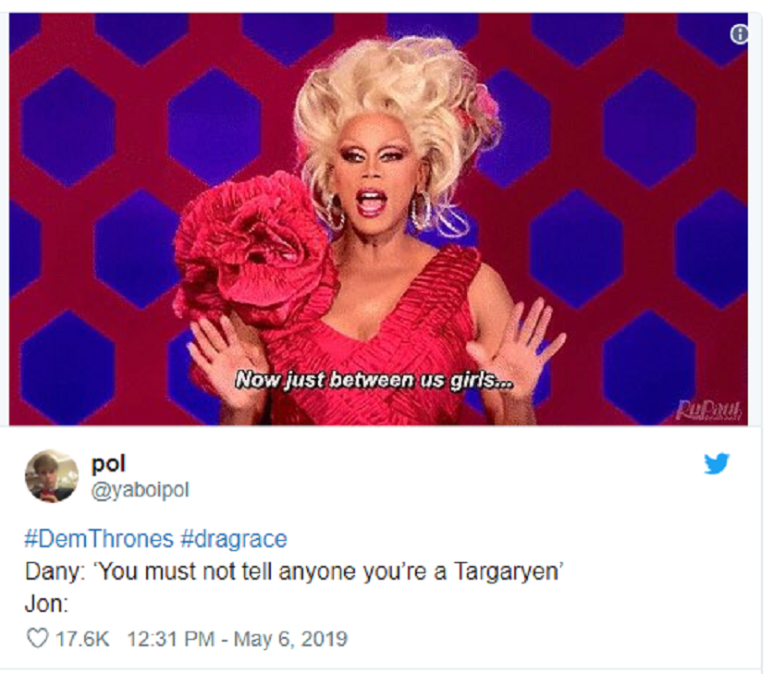 7 . . . AND TOLD AGAIN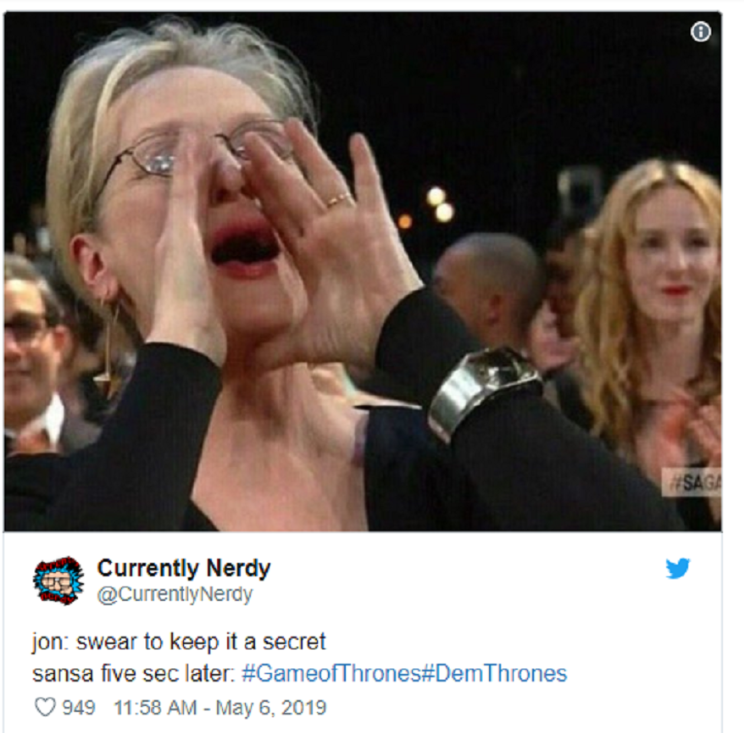 8. WELL THEY'RE NOT WRONG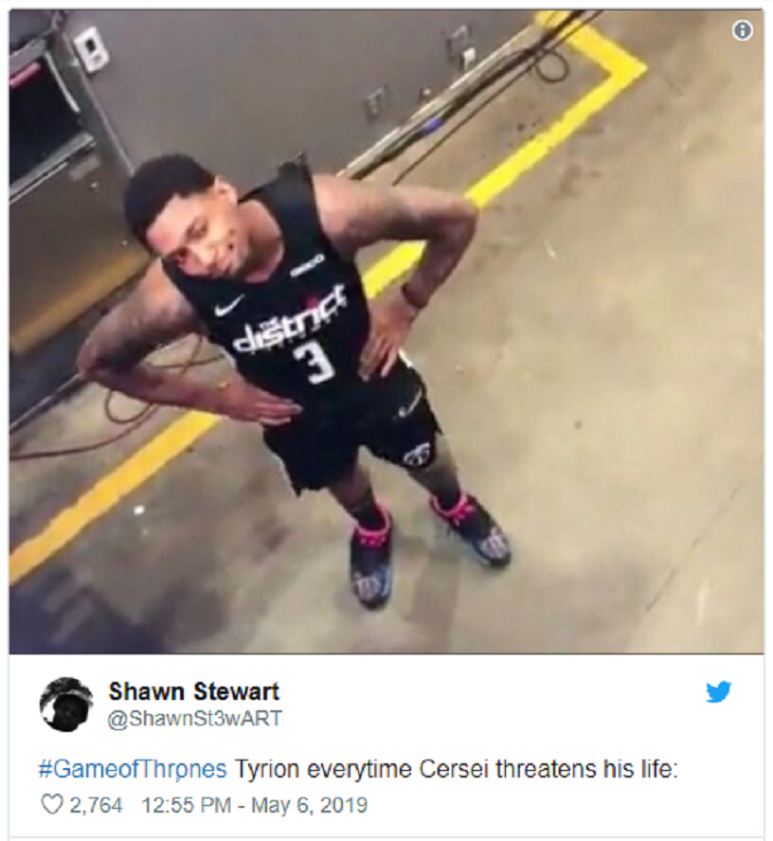 AND WE'RE JUST GOING TO LEAVE THIS ONE HERE BECAUSE IT WILL ALSO BE US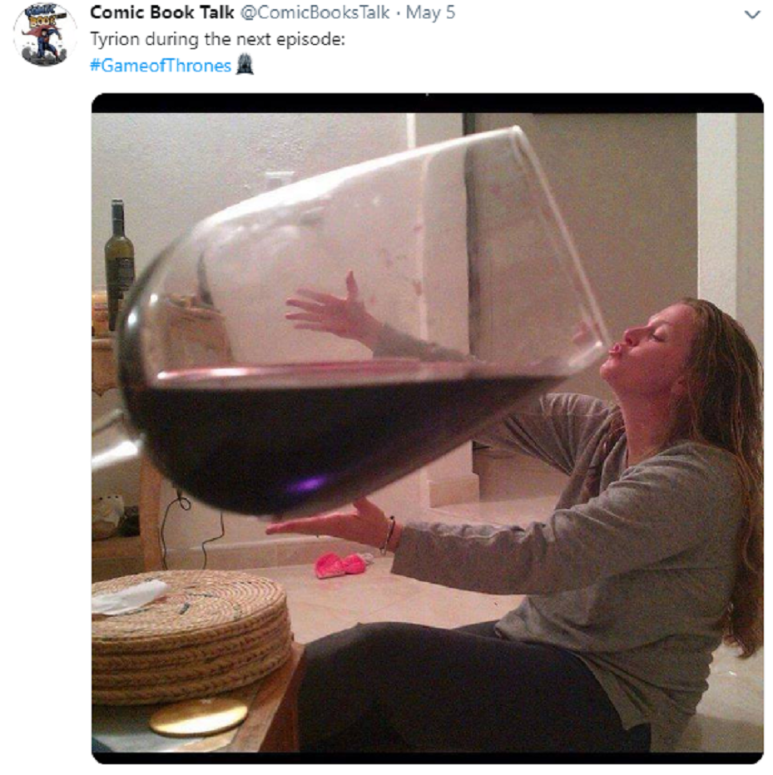 We would like to thank Twitter for giving us a silver lining to the gradual end of our favourite show - we may not always have Game of Thrones, but we will always have something to laugh through the pain. But it's not over yet so wipe those tears away (unless they're from laughter) and get ready because the next episode is just around the corner. . .
About the Author
Most commonly found on the dance floor or anywhere with salmon eggs benny, Bridgette is an aspiring writer all the way from the Sunshine Coast. Her hobbies include laughing at her own jokes, drinking wine (alone or with friends), crying when seeing dogs and watching re-runs of Will and Grace. She one day hopes to become a successful editor/publisher but will also settle for marrying rich.