Summer's Hottest Live Gigs
Your essential guide to the Brisbane entertainment scene...
The weather isn't the only thing that's hot this summer. The Brisbane entertainment scene is heating up (and we're getting hot and heavy just thinking about it!). From Djs, live performances, to a variety of festivals, it's time to kick off those Autumn boots and check out these hot spots for some of Brisbane's sizzling gigs this Summer.

WHERE: Fortitude Valley
Tingle your taste buds with delicious food and craft beer while getting lost to the sound of a different artists every week at Woolly Mammoth.
With at least 20 gigs scheduled until February, you'll be sure to have some unforgettable night.
UPCOMING GIGS
Channel Tres | Tue 13 Nov 2018
We set Signals | Fri 16 Nov 2018
Mike Love | Sat 17 Nov 2018
Golden Vessel | Tue 20 Nov 2018
Organectomy | Thu 22 Nov 2018
Donovan Frankenreiter | Fri 23 Nov 2018
Kahn & Neek | Wed 28 Nov 2018
The Plane Sailors | Thur 29 Nov 2018
Halfway | Fri 30 Nov 2018
Shanon Watkins | Sat 1 Dec 2018
Saba | Thur 6 Dec 2018
Glades | Fri 7 Dec 2018
Psycroptic | Fri 14 Dec 2018
DVSN | Thur 3 Jan 2019
Brent Faiyaz | Sun 6 Jan 2019
Butch Walker | Sat 26 Jan 2019
Eves Karydas | 22 Feb 2019
Not too keen on live music? No worries! check out their other extraordinary happenings here.

WHERE: Fortitude Valley
Deep dive into a mosh pit or lose yourself to the extraordinary live performances held at The Tivoli.
With its stunning art deco features and old world charm, the Tiv is widely considered to be one of Australia's most beautiful performance venues. And we completely agree!
UPCOMING EVENTS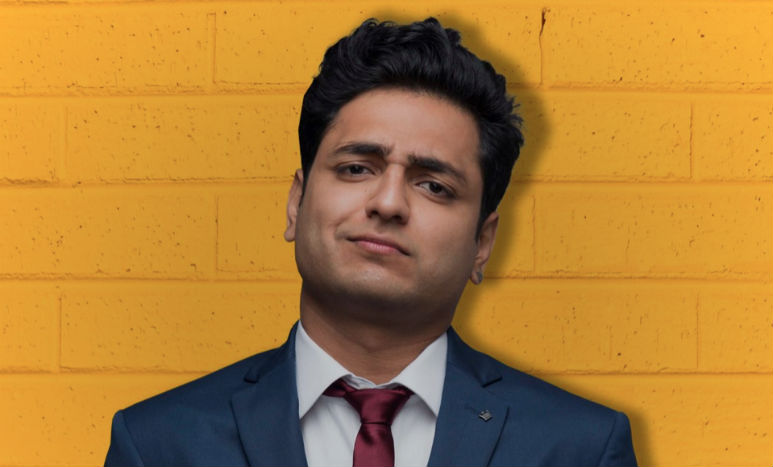 WHO: Kenny Sebastian
WHAT: In Kenny's stand-up special, 'Don't Be That Guy', he shares his observations on turning 26 and the rationality behind everyone's behaviour using humour and music.
WHEN: Doors 7:00PM
HOW MUCH: Tickets from $69.90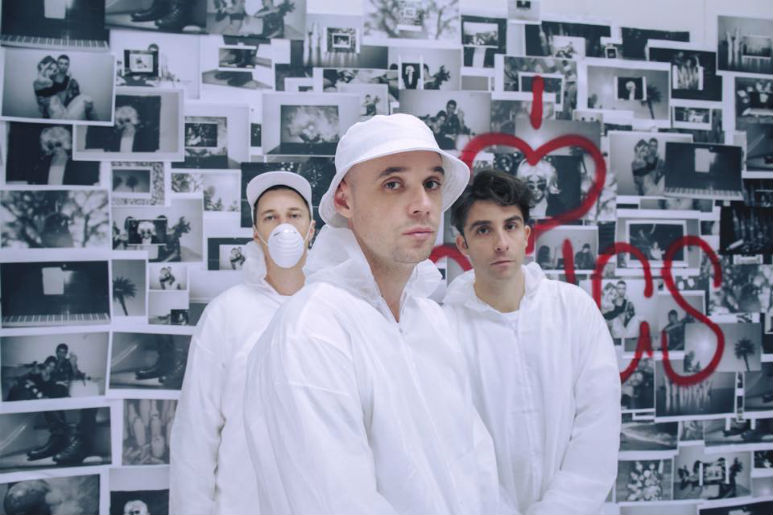 WHO: Thundamentals
WHAT: Thundamentals have released their new album I Love Songs on September and will be taking it on the road this November.
WHEN: Doors 7:30PM
HOW MUCH: Tickets from $59.90
MORE: I Love Songs is an intensely personal listen, focusing on love in its varying forms, and showing Thundamentals' undeniable writing ability in a more intimate light.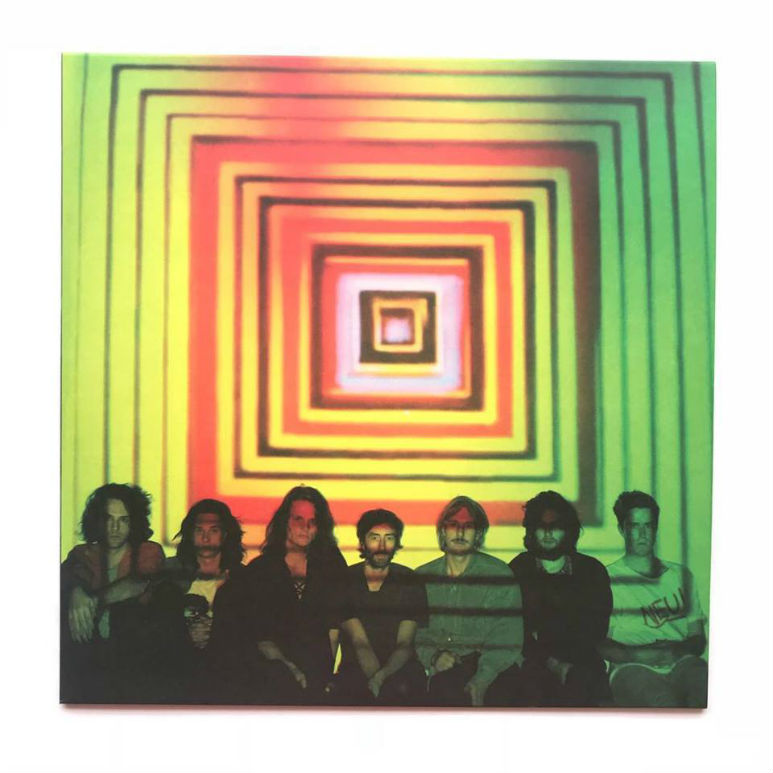 WHO: King Gizzard & The Lizard Wizard
WHAT: After slaying it overseas for much of the last 12 months KING GIZZARD & THE LIZARD WIZARD are coming back home to Australia for the first time in over a year.
WHEN: Doors 7PM
HOW MUCH: Tickets from $75.15 | Hurry! There's only a few tickets left!
WHERE: Fortitude Valley
Looking to LOL while enjoying the flavours of SouthEast Asia? Then head on over to Heya Bar, a subterranean wonderland of mysterious doorways, secret rooms and late night eats and drinks.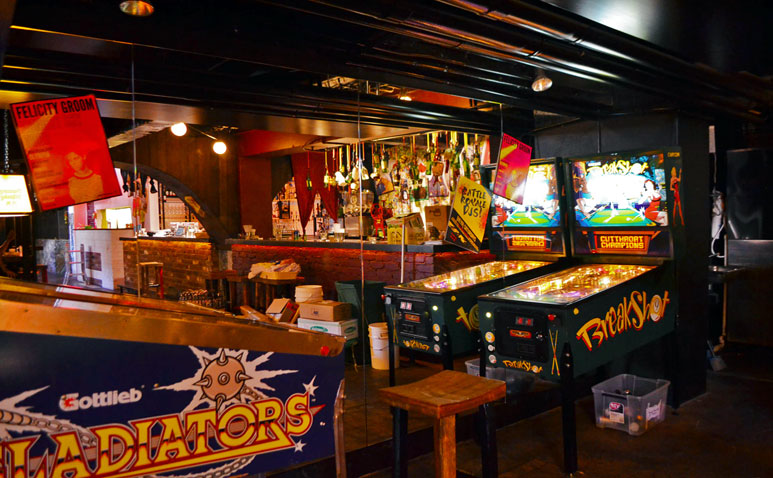 They also hold a specially curated comedy night featuring Brisbane's best new acts performing new material.
Hosted every Wednesday by a professional MC, and with regular interstate comedians and TV faces dropping in, it's the funniest way to get through your week and known as one of the best small comedy rooms on the national circuit.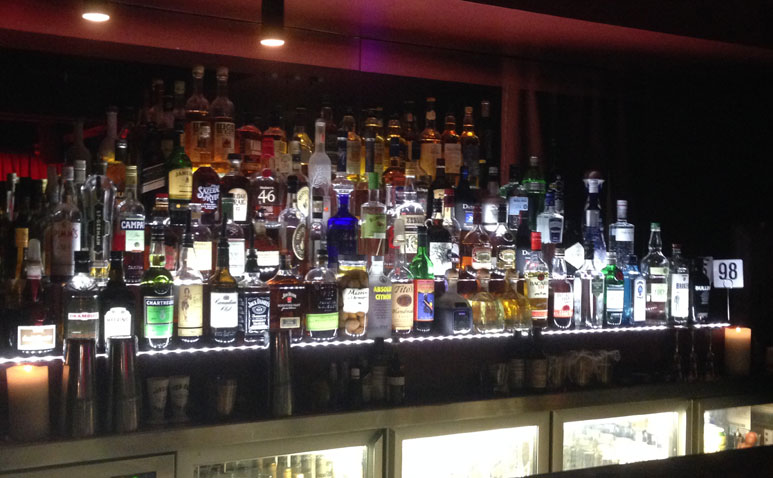 Doors open every week at 7pm so grab your tables and check out the bar menu and specials or maybe a little something before the show starts at 7.30pm.
Entry is just $5 payable at the door!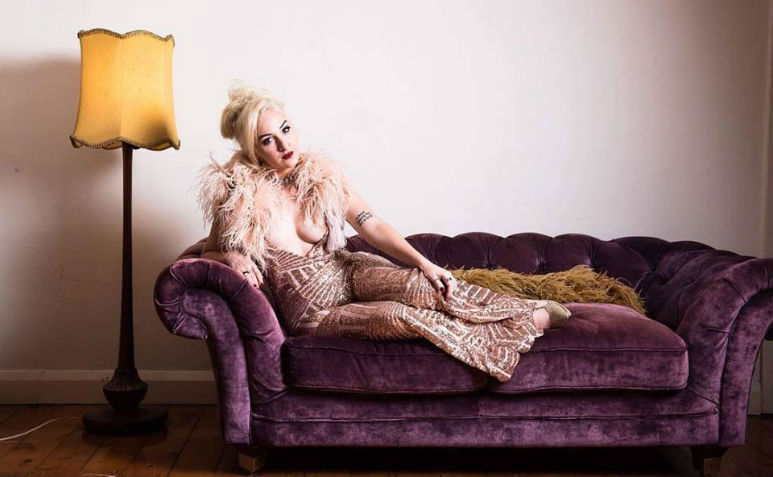 Or spend your night at Rumble!
WHAT: A gameshow like no other, as contenders Memphis Mae & Sellma Soul battle it out over 3 rounds of performance, improv and antics. Hosted by Tina Bikki, supported by The Slaying Mantis, Margeaux Le Gogo, and ENN.
WHEN: Sun 25th Nov 2018 | 8pm
HOW MUCH: Tickets cost $25 or $30 at the door | buy your tickets here
WHERE: Mount Cotton
Sometimes ditching your corporate job and running to the mountains to enjoy a bottle of wine is a much-needed remedy. And Sirromet provides goods.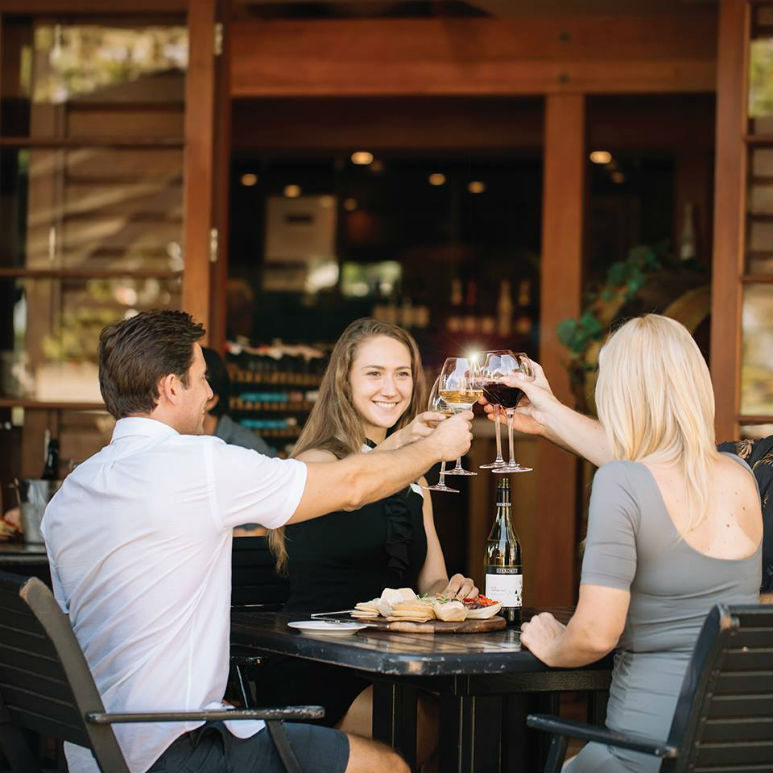 Surround yourself in a winery situated at picturesque Mount Cotton and have the ultimate winery experience or partake in some of the events Sirromet's has lined up.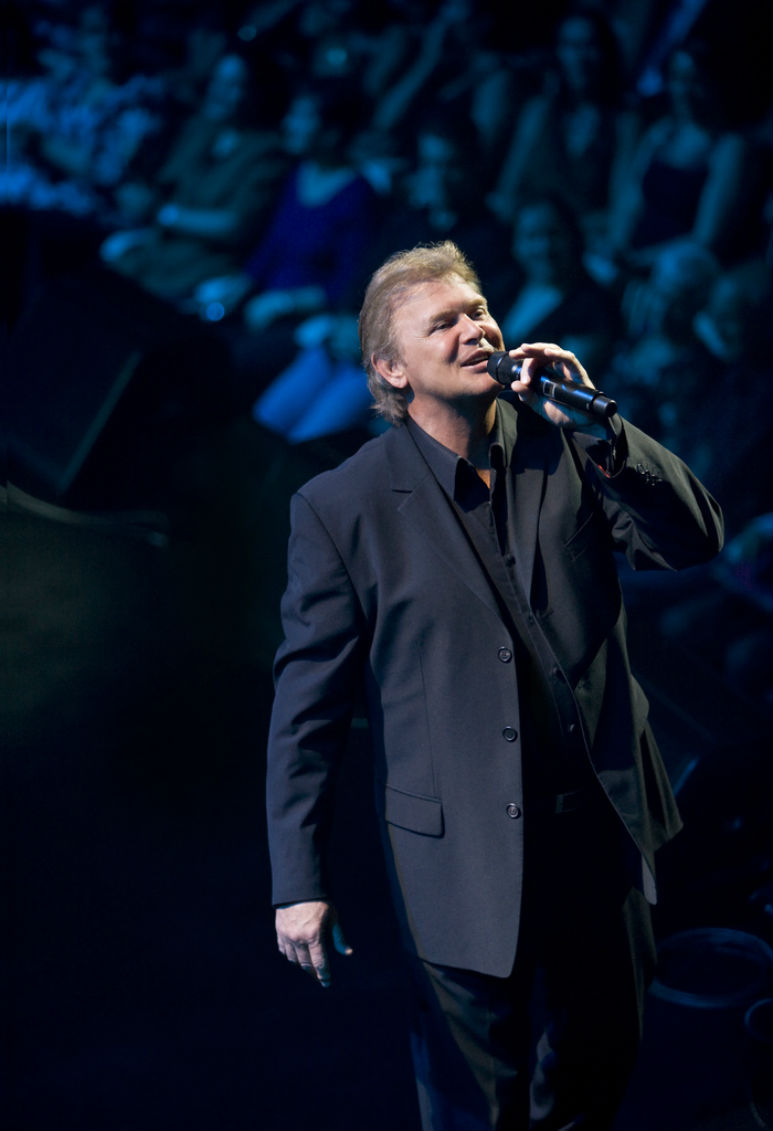 A day on the green | John Farnham
WHAT: Spend your summer in a mountain vineyard serenated by John Farnham himself. This summer, John Farnham will be performing songs from Whispering Jack for a special series of a day on the green concerts.
WHEN: 2nd Dec 2018
HOW MUCH: Ticket prices start at $114.90 | More info here
MORE: Joining John will be a stellar cast of guests – DARYL BRAITHWAITE, US singer/songwriter RICHARD MARX, RUSSELL MORRIS and BACHELOR GIRL.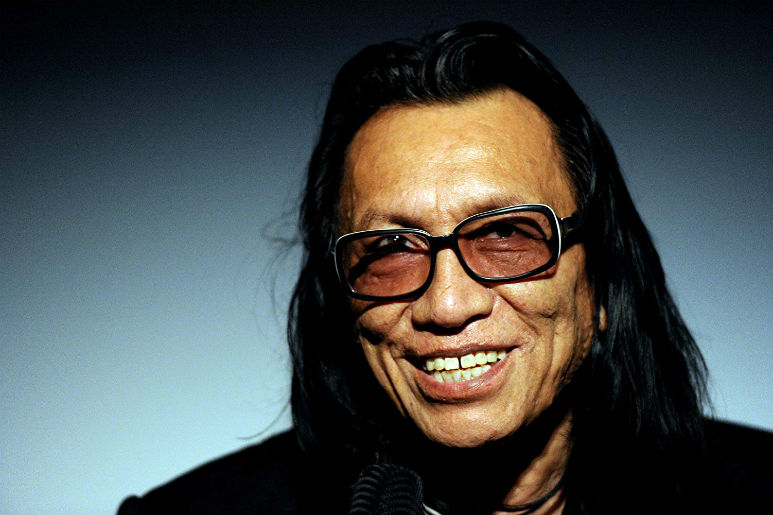 A day in the green | Rodriguez
WHAT: The legendary singer-songwriter will bring his iconic blend of folk and psychedelic rock for a run of headline shows.
WHEN: 9th Feb 2019
HOW MUCH: Tickets start from $114.90 plus booking fees | More info here
MORE: Be prepared and pre-purchase a gourmet picnic hamper! Hamper includes a selection of meats, cheese, antipasto, wine and everything you need to just sit, relax and take in the atmosphere!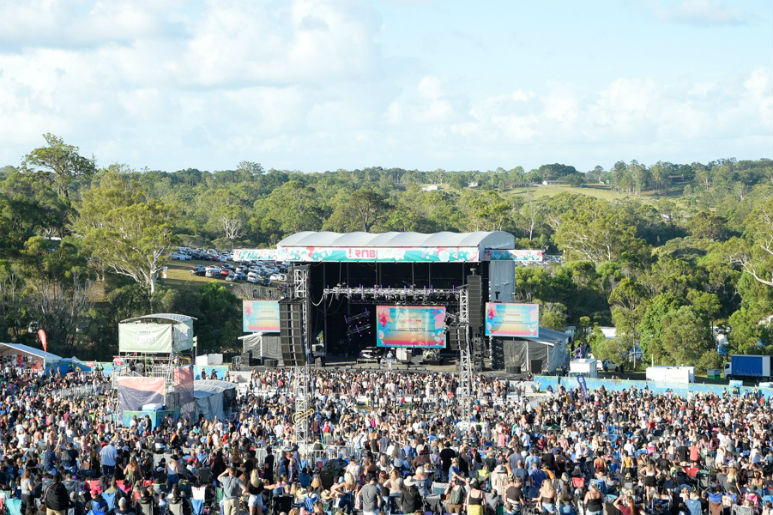 WHAT: your annual RNB summer winery escape returns next February for its second installment with another A-Class line-up.
WHEN: 3rd Feb 2019
HOW MUCH: Tickets start $179.90 plus booking fee | More info here
MORE: Leading the charge for RNB Vine Days 2019 is one of the best-selling rap artists in American music history, Nelly, and English superstar Craig David, accompanied by his full live band. English-Canadian girl group All Saints will make their return to our shores along with bubbly US singer Amerie and international party DJ YO! MAFIA.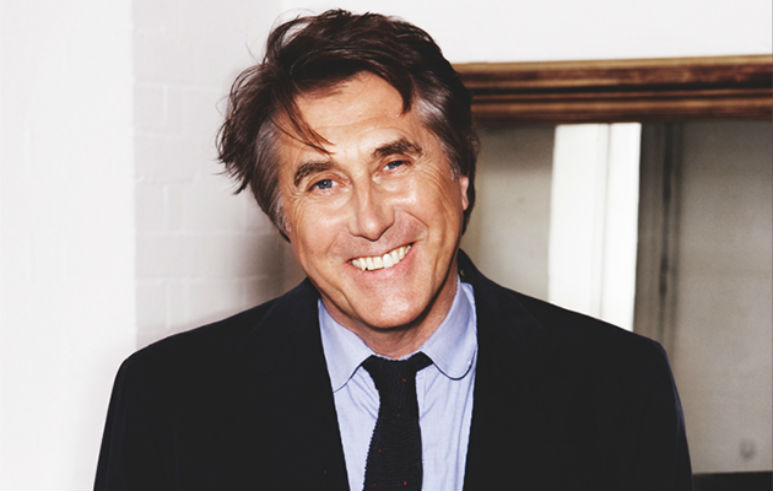 A day on the green | Bryan Ferry
WHAT: The Roxy Music legend, Bryan Ferry, returns for a solo show in Australia. With an undisputed impact on popular music for more than four decades, Bryan Ferry will be shaking up the mountains with some sweet tunes this summer.
WHEN: 3rd Mar 2019
HOW MUCH: Tickets start at $114.90 plus booking fee | More info here
MORE: Joining BRYAN FERRY for a day on the green will be I'M TALKING, DIED PRETTY and the MODELS.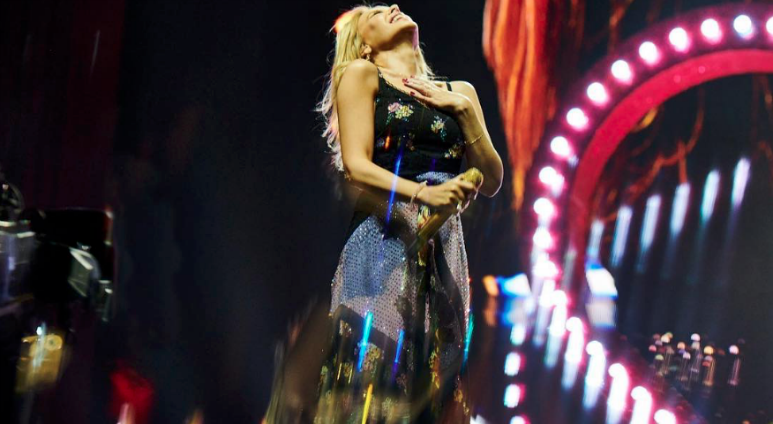 A day on the green | Kylie Minogue
WHAT: Looking to spend some time with royalty? Then head on over to Sirromet and spend your day with Australian pop princess Kylie Minogue as she bring her Golden Tour to Australia.
WHEN: 17th Mar 2019
HOW MUCH: Tickets start at $124.90 plus booking fees | More info here
MORE: KYLIE will be joined by special guests JAKE SHEARS – of Scissor Sisters fame – and Australian singer-songwriter, HATCHIE, with a further special guest to be announced soon.
WHERE: Brisbane CBD
WHAT: Late Sessions at Doo-Bop
More of a night owl? Or just looking for snazzy place for a late-night jam? Doo-Bop Jazz bar is where it's at. They're all about the jazz, funk, soul, blues and R&B.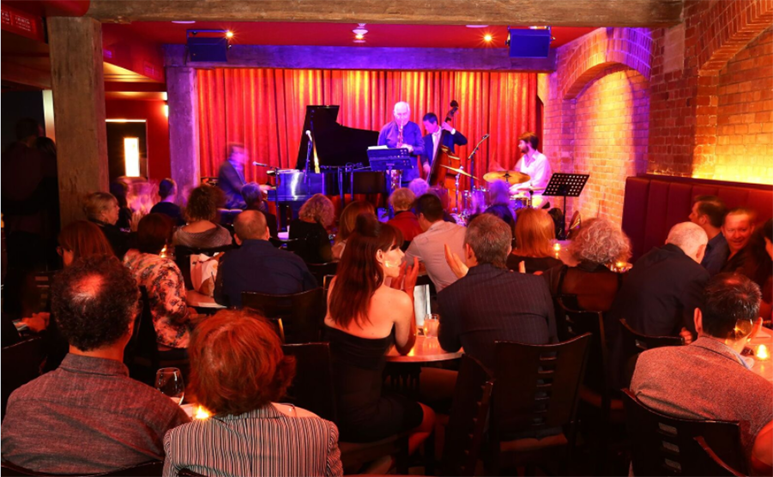 Never before seen in Brisbane on such a scale, the Late Sessions at Doo-Bop are already legendary. At least 3 main performers host each night, and are always looking for jazzy, soulful, musicians to join them on stage.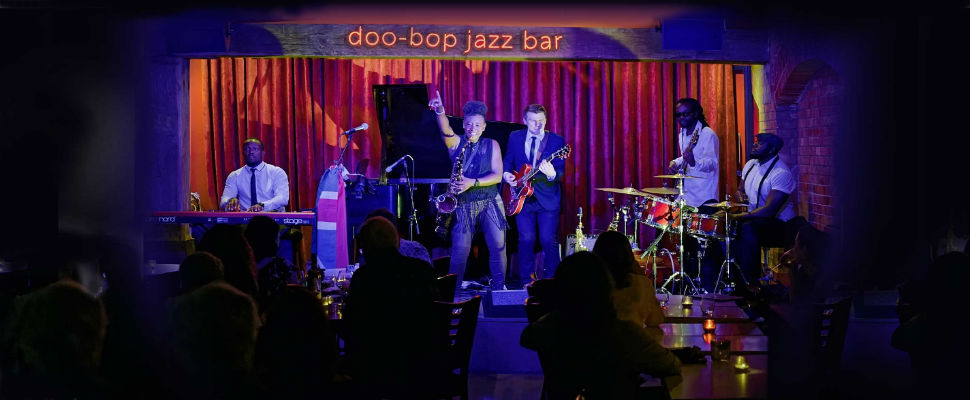 With their Piano Bar and Basement events thrown in, Bop has over 60 live music events each month. Entry is free from 10:30pm.
UPCOMING LATE NIGHT SESSIONS
Late Sessions with Elliott Parker| Tue Nov 20
Late Sessions with Davey Romain| Wed Nov 21
Late Sessions with Matt Copley Quartet| Thu Nov 22
Late Sessions with J-Funk| Fri Nov 23
Late Sessions with Dan Quigley| Sat Nov 24
Late Sessions with Meg Burstow Trio| Tue Nov 27
Late Sessions with Davey Romain| Fri Nov 30
Late Sessions with Dan Ford| Sat Dec 1
WHERE: South Bank
If you're looking for a night of spontaneous musical numbers and mesmorising choreography, or just some live action role-playing, then head on over the Queensland Theatre and prepare to feel all the emotions with their killer theatrical line up this summer.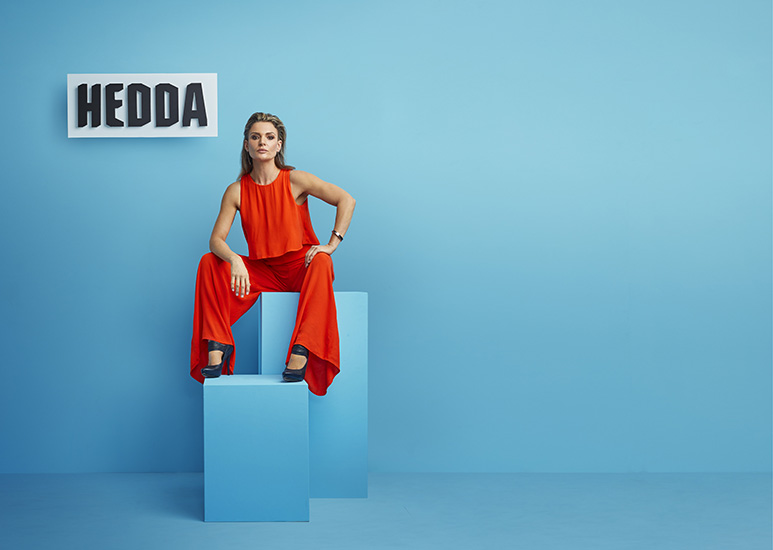 WHAT'S ON
Hedda | 10 Nov - 08 Dec 2018
A re-imagining of Ibsen's Hedda Gabler By Melissa Bubnic, Directed by Paige Rattray
Death of a salesman | 09 Feb - 02 Mar 2019
The requiem for the American Dream that defined the 20th Century
Hydra | Mar 09- Apr 062019
The true love story of Chairmain Clift, George Johnston and My Brother Jack
Barbara and the camp | May 01- May 25 2019
A rock n' roll family reunion that will break your heart and fill it with songs
City of Gold | Jun 29- Jul 20 2019
A battle cry from the front line of Australian identity
Storm boy | Jul 29- Aug 17 2019
The beloved Australian novel given delightful new stage life
L'Appartement | Aug 03- Aug 31
A comedy that asks if good intentions are the ultimate crime of the middle class
Fangirls | Sep 07 – Oct 05 2019
The new musical comedy about a poorly understood force of nature
Antigone | Oct 26- Nov 16 2019
The epic argument rages on
WHERE: New Farm
Want to impress your date by showing them how #cultured you are without leaving Brisbane? We've got you covered. Take them to the Brisbane Powerhouse!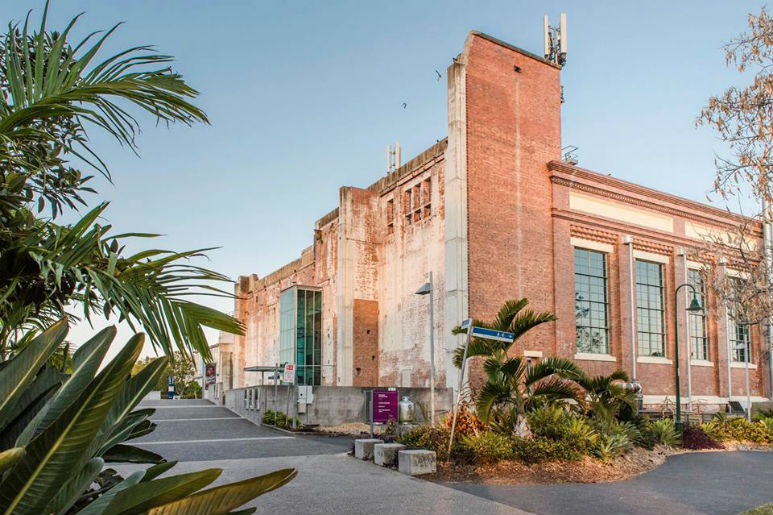 With independent and emerging artists the Powerhouse creates events and experiences that couldn't exist anywhere else. Enjoy outstanding dining experiences plus get the adrenalin rush of a festival's atmosphere and the joy of witnessing a great performance.
UPCOMING EVENTS
MUSIC
A New World: Music from FINAL FANTASY | Sat 24 Nov 2018
Peter Combe's Christmas Album | Live in Concert | Sun 02 Dec 2018
MGT | Wolfgang Muthspiel, Slava Grigoryan & Ralph Towner | Sat 09 Feb 2019
COMEDY
Two Man Tarantino | Thu 29 Nov- Sun 02 Dec 2018
SUNDAY SESSIONS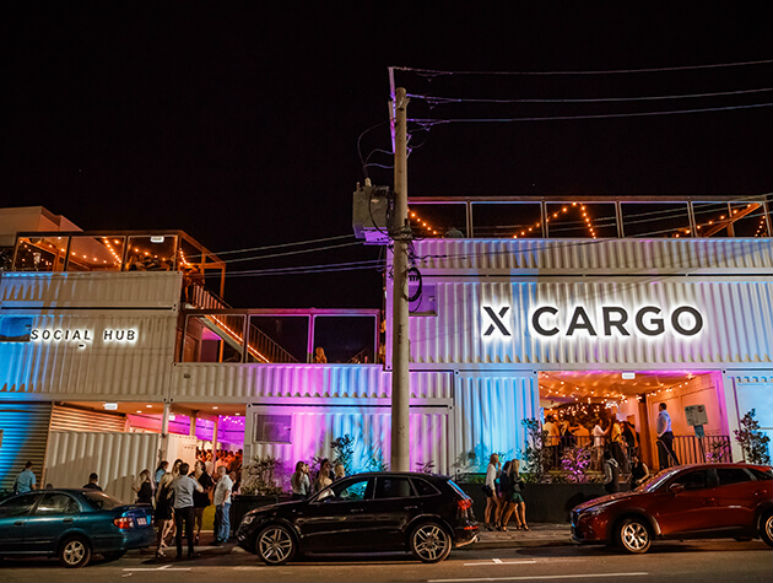 WHERE: Fortitude Valley
Feel the summer vibes with Brisbane's newest multi-level entertainment venue. Sip on a cocktail or enjoy a cold beer in one of their outdoor dining and insta worthy open-air beer gardens.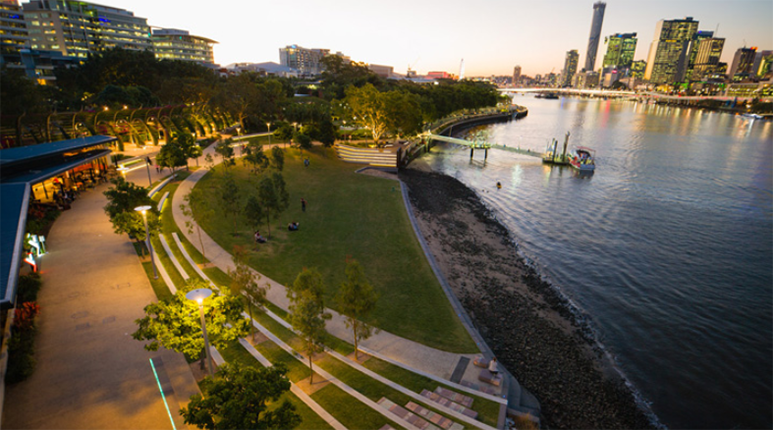 WHERE: South Bank
Or spend an easy, breezy, afternoon at an amphitheater surrounded by lush greenery and a spectacular riverfront.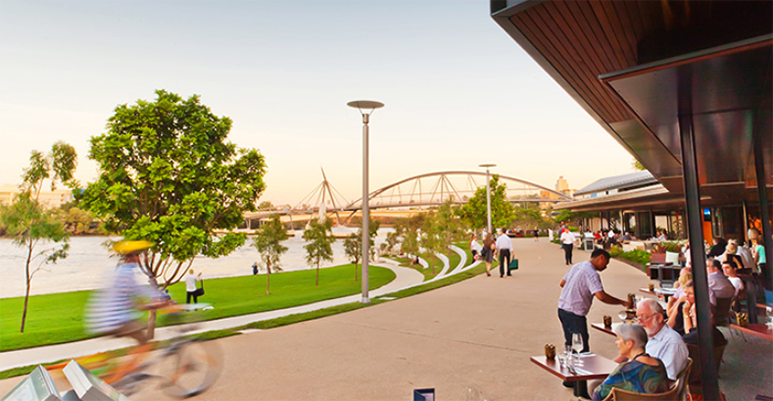 River Quay in South Bank hosts live music throughout the year, including every Sunday from 2-5pm over Summer on the green. it's the perfect picnic spot for a lazy day.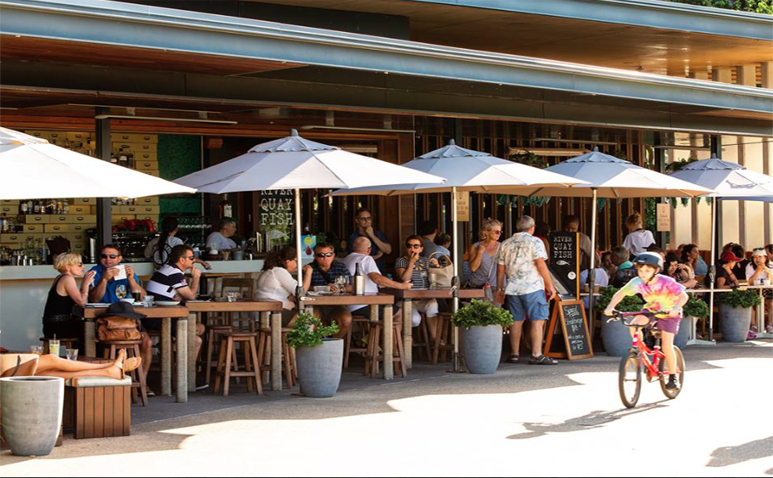 Not into picnics? No worries, lined on one side by five renowned Brisbane restaurants - Stokehouse Q, Aquitaine Brasserie, Popolo Italian Kitchen & Bar, The Jetty and River Quay Fish - each offering a premier dining experience with magical views of the city and Brisbane River.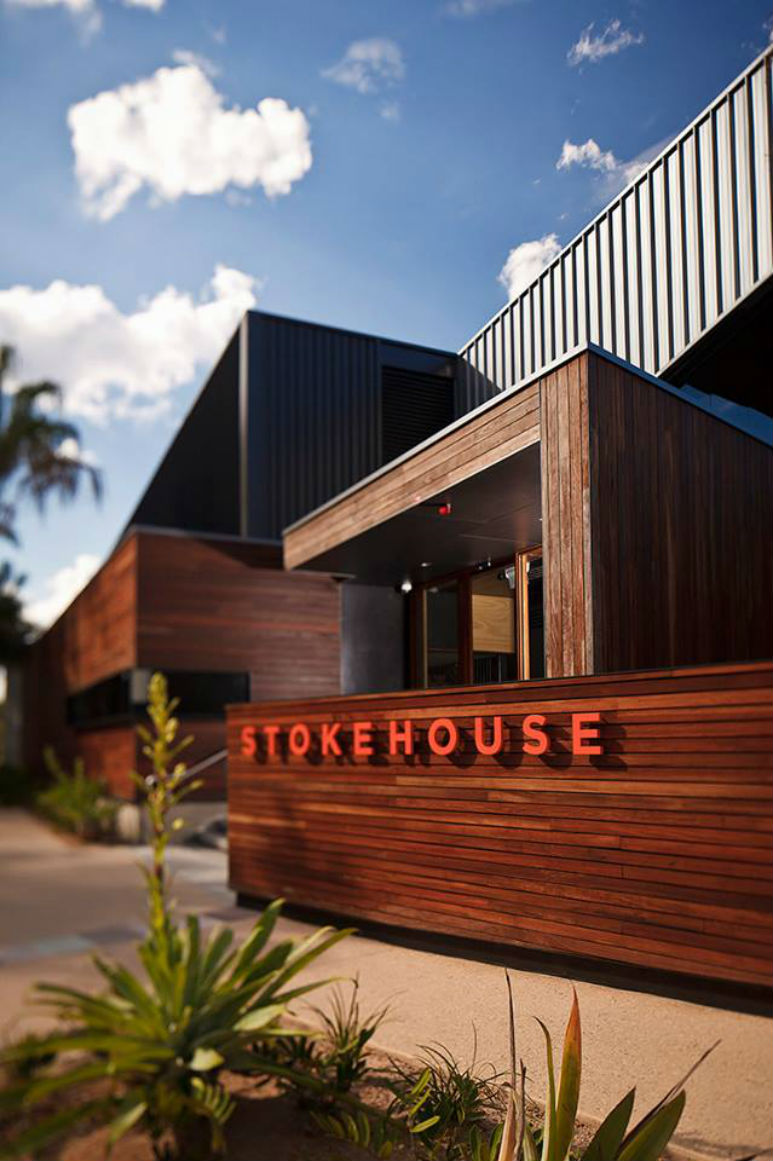 WHERE: South Bank
Discover what it means to live in Queensland with one of Brisbane's coolest bars.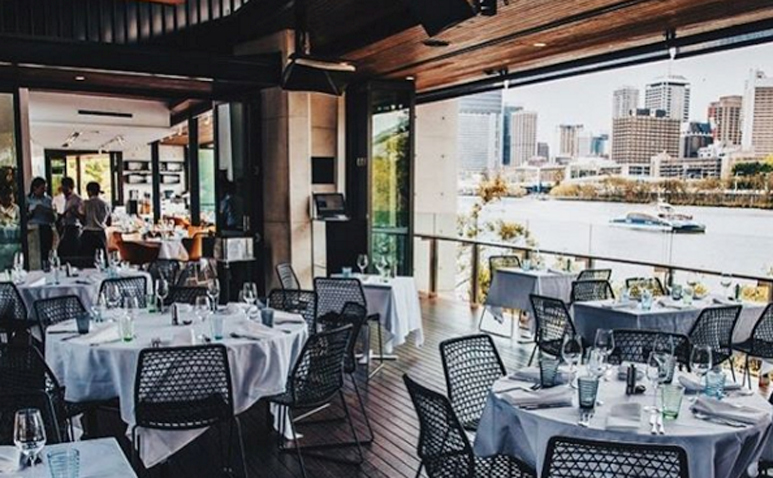 Stokehouse Q at River Quay is quickly establishing itself as the home of cool tunes, bringing a killer line-up of DJs perfectly matched to a cracking cocktail list, and all with a view of the river and the city that's absolutely beyond!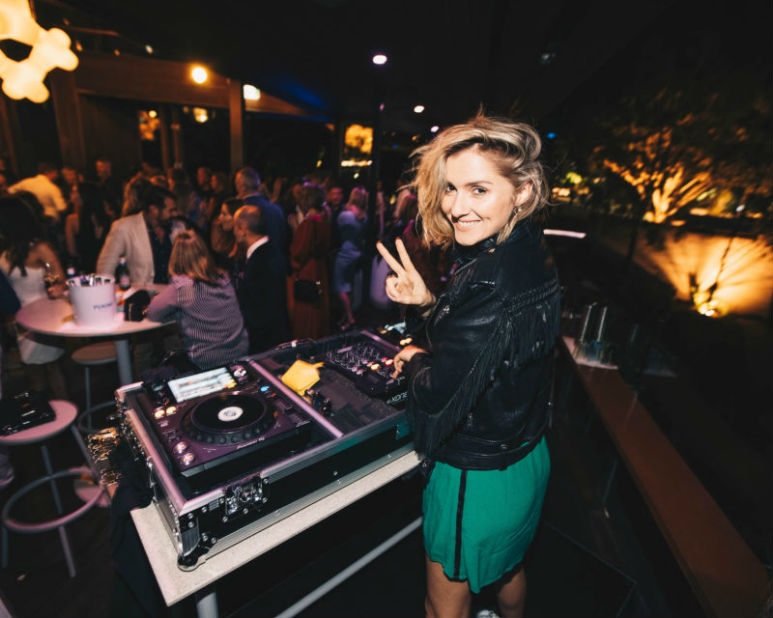 Get stoked every Sunday afternoon from tunes from DJs so smooth it'll wash over you like waves from the Citycat.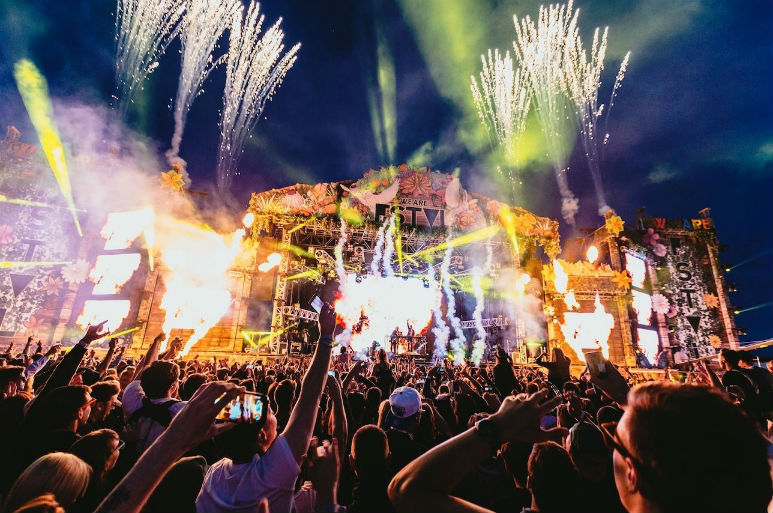 Perhaps you're looking for something a little more...extra. If that's the case, we suggest checking out one of the many festivals being held here in Brisbane!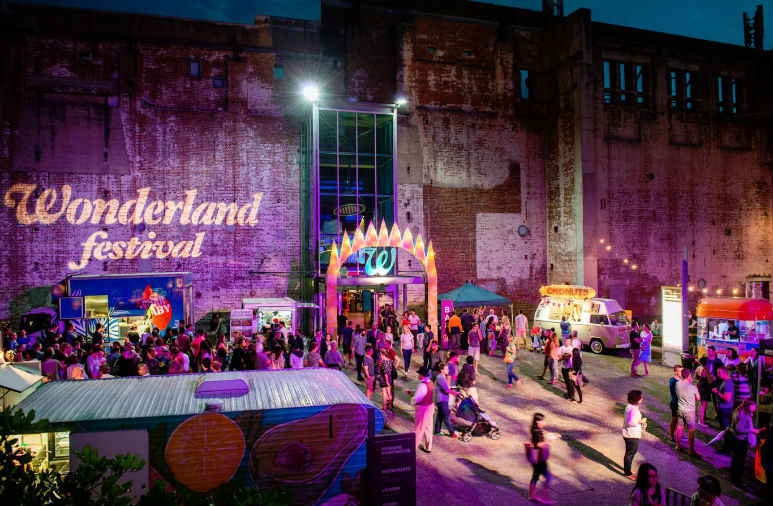 Lose yourself of the sound of the drums, discover the wonderfully weird, or walk around the corner and fall in love with a band you've never heard of.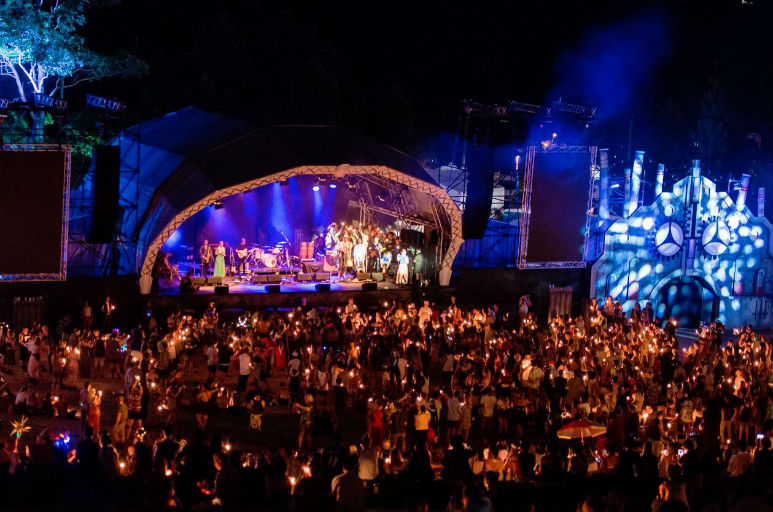 Remember, you can't overdose on music!
About the Author
Out in the beaches of Australia, you can find this charismatic girl laying in the sand with a sangria in one hand and her book in the other. If she's not at the beach, you can catch her on the hunt for the best tacos in Brisbane. She's a sucker for romance or fiction books, but also enjoys her true crime and murder podcasts.