10 Dinner Party Ideas to spice up your weekends
Be the hostess with the mostess ;)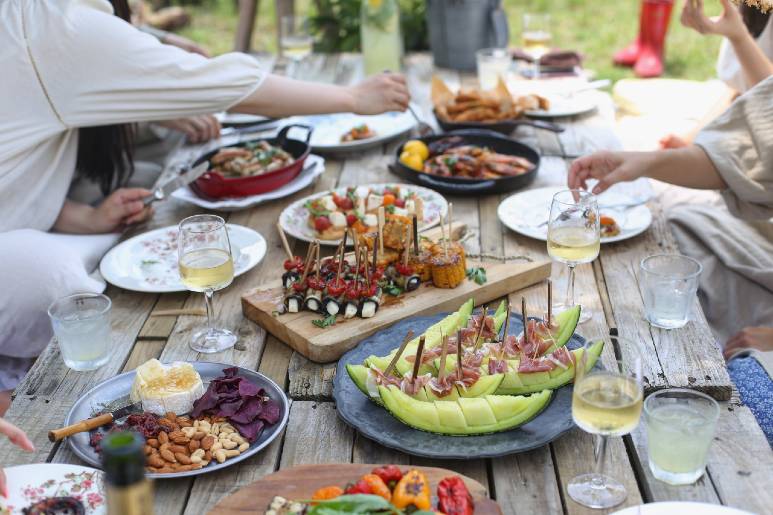 Hosting a dinner party can be super stressful and incredibly daunting. There's so much preparation, so much cooking and cleaning. What kind of drinks are you going to serve? Who is coming? Is that boy you really like going to show up? (We secretly hope he does) Oh god and you haven't even decided on a theme yet! What are you going to do, this is slowly turning into a nightmare! Never fear, the Good Guide is here to help you become the hostess with the mostess with our top 10 banging dinner party ideas.
Dress up as your Top Spotify Artist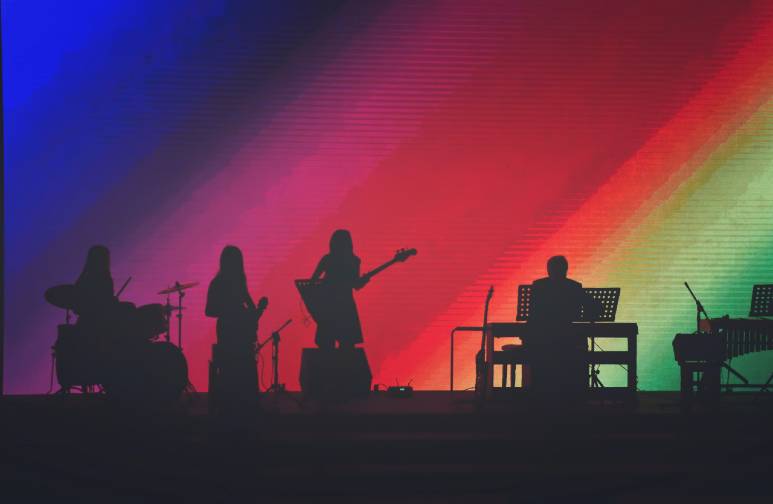 📷 David Yu
Let's be real apart from Christmas and New Years, every millennial's favourite time of the year is when Spotify Wrapped comes out. Every December, the music streaming giant gifts the world a bunch of playlists personalised just for you, detailing the good, the bad and the ugly of your listening history of that year. The results always include some big surprises and provides the perfect excuse to throw in an extra party this holiday season dressed as your #1 artist. Round out the year with a bundle of festivities, belly laughs and of course some cracking costumes and music.
Throw a 1920's Themed Party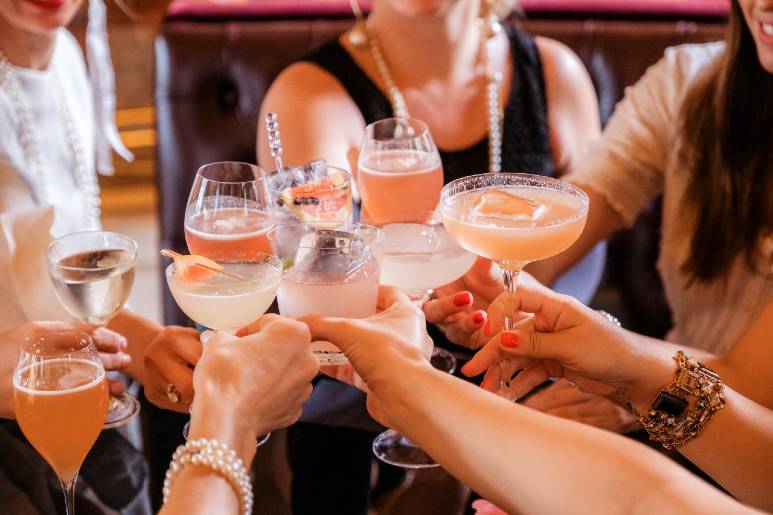 📷 Helen Yankovska
Feeling disappointed with the false promises of 2020 and 2021, don't sweat it Old Sport as we have the perfect dinner party theme for you. Be transported back into a world of wonder, sex, glitz and glamour of the 1920's. It's a chance to let your hair down and dance the stresses of the past year away, helped of course by generous servings of Champagne. Without further ado, this is your formal invitation to gather your finest friends, put on your shortest (and sparkliest) outfit, throw on copious amounts of perfume and transform into the most glamorous dinner party host this side of the Long Island.

The Rice Purity Test Challenge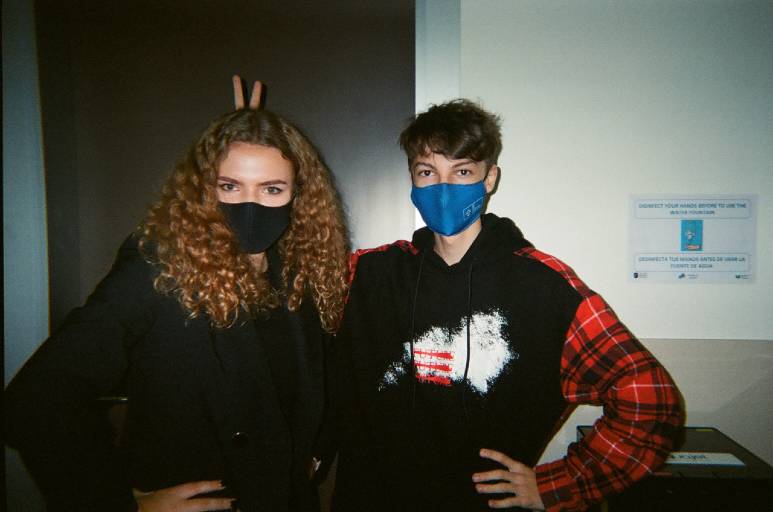 📷 Maria Lysenko
If you've been on TikTok for the last year, you've probably heard about this viral trend. However for the uninitiated, here's a brief overview. The Rice Purity was a quiz made by some college students to test people's experiences and "innocence". Originally made in the 80's, it obviously doesn't include any of the 21st century's naughty activities like sexting, social media thirst traps and Tinder. Thankfully, there are a bunch of new and improved versions online to try out. Once you've had a couple of glasses of wine and received your score, invite your friends over and dress up in outfits from that decade. There's only one rule: don't reveal your score until you rock up at the door for a bit of spicy drama and guaranteed laughs.

Murder Mystery Party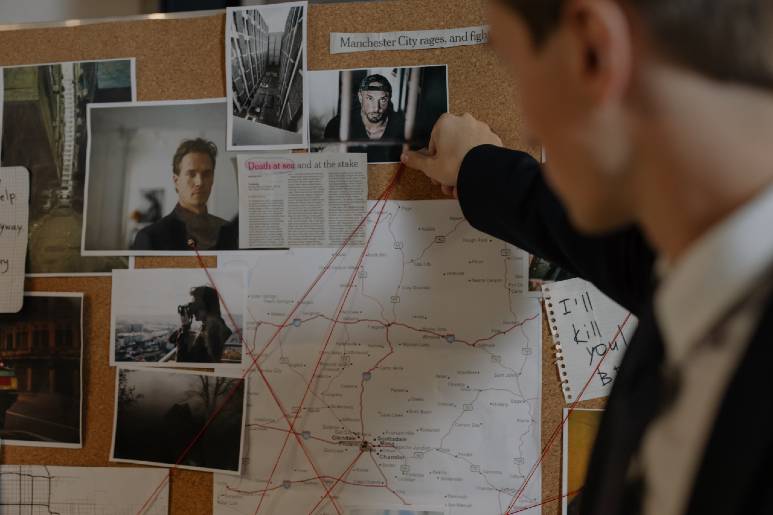 📷 Cottonbro
It's dark as you and your fellow detectives walk into the house. Everything is quiet...too quiet. With your heart racing and sweat dripping from your forehead, you turn the corner to discover the blooded body of a man, slap bang in the middle of the kitchen. You gasp. What happened here?
Strap in for a night of clues and detective work with a murder mystery kit, that'll have even your cleverest friends stumped. Bringing one of these bad boys out at your next spring dinner party is a sure fire way to get the blood racing and those arm hairs tingling. Just don't go accusing the wrong person, you never know what will happen.

D.I.Y Pizza Night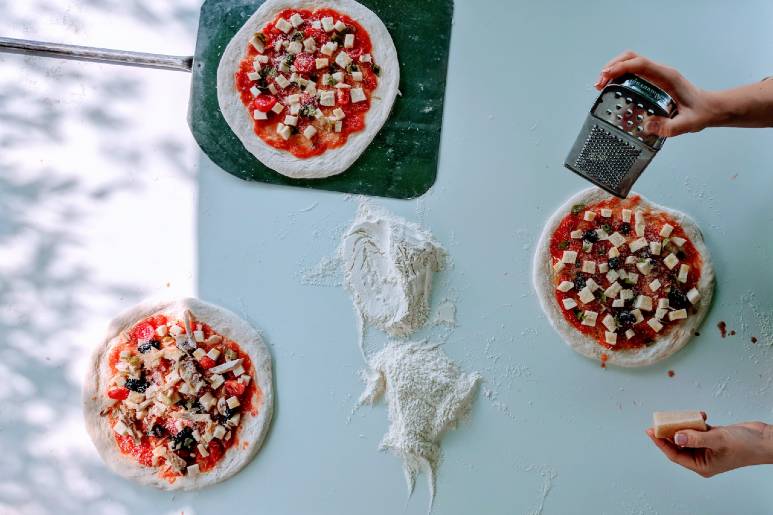 📷Jamie Goodwin

Say goodbye to Dominoes and say hello to a gorgeous homemade crust filled with your favourite toppings all finished off with generous helpings of melted gooey cheese. That's right, it's D.I.Y Pizza night baby! Gather your mates, crack open a case of crisp cool beers and knead together one hell of a feast. Channel your inner Jamie Oliver and whip up an incredible homemade dough or cheat with a couple of premade bases and welcome a new addition to your weekly dinner rotation.

Pasta Night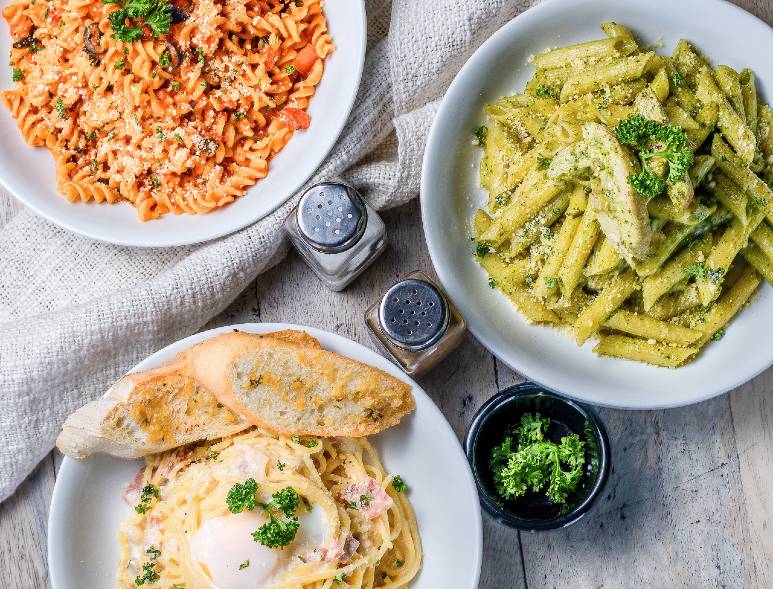 📷 Nerfee Mirandilla
Oh so simple and it works every time. Family and wallet friendly, you have to have a pasta night this week, it's a no brainer and your friends will love you for it. Get saucy with a luxuriously silky Carbonara, tuck into a big bowl of traditional Spag Bol or take a trip to the seaside with a garlicky seafood linguine. Whatever tickles your fancy, we're certain there's a pasta dish just for you. Now salt your water, crack open that fresh box of pasta and prepare for the food coma!
Come Dine with Me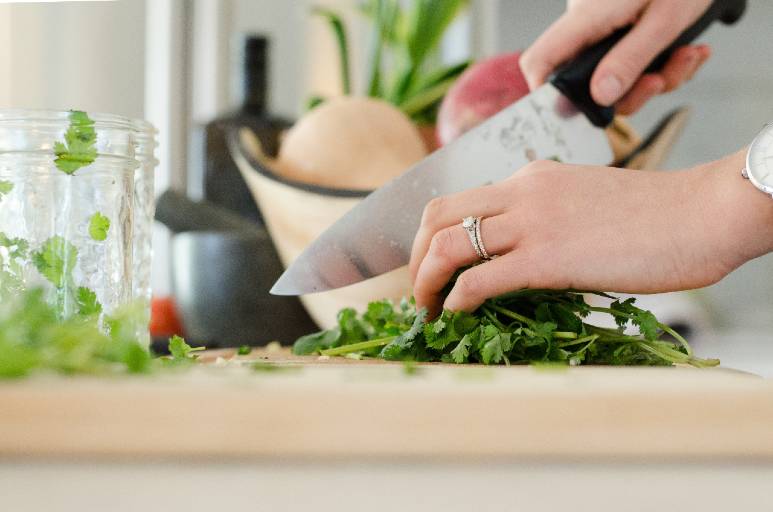 📷 Alyson McPhee
We've all been there. You've just spent hours slaving away in the kitchen only for your guests not to enjoy the meal. It's such a killjoy! What do you do? Order takeout or just ignore the awkward glances? It's ok, we got you- what your party needs is a bit of friendly competition.
Before the party starts, plan a menu with your mates (yes don't panic, this does include the booze list). It can be anything they want from a variety of different cultures and cuisines, it doesn't matter if the flavours don't meld together as long as it tastes sumptuous that's all that matters.
In true Come Dine with Me style, when judging the dishes be as brutally honest as possible. We recommend having a large bottle of wine (or two) beforehand to generate the best results. Some will absolutely knock it out of the park, others will be a total disaster and make you reach for that trusty takeaway menu. At the end of the day, it's all about having a laugh and a bloody good time.
Movie Dress Up Night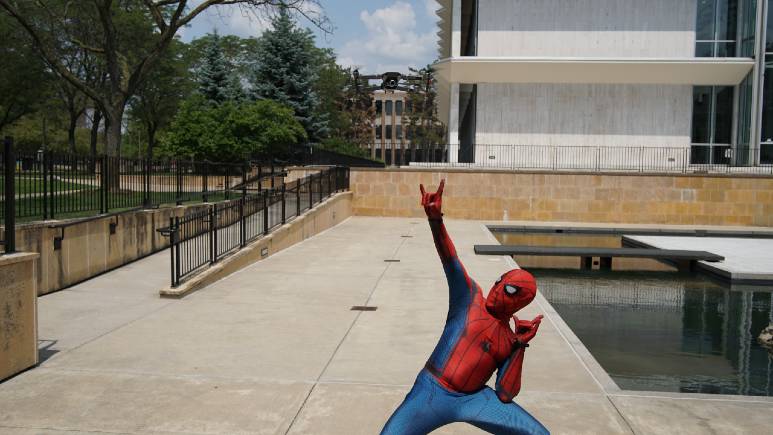 📷 Stem List
We all are craving a bit of fun in our lives at the moment thanks to little Ms Corona. So this weekend, why not go full on nerd and cosplay as your favourite movie character. Roll out the red carpet, get some salty buttery popcorn and create that classic cinema experience in the comfort of your living room with the help of a projector. As for costumes, anything goes! Be the Thelma to their Louise, the Buzz to their Woody, the Bonnie to their Clyde. Sit beside Spiderman, Batman and Gandalf and settle in for a night you won't forget in a hurry- Shh the movie's about to start!
Anything by a Cup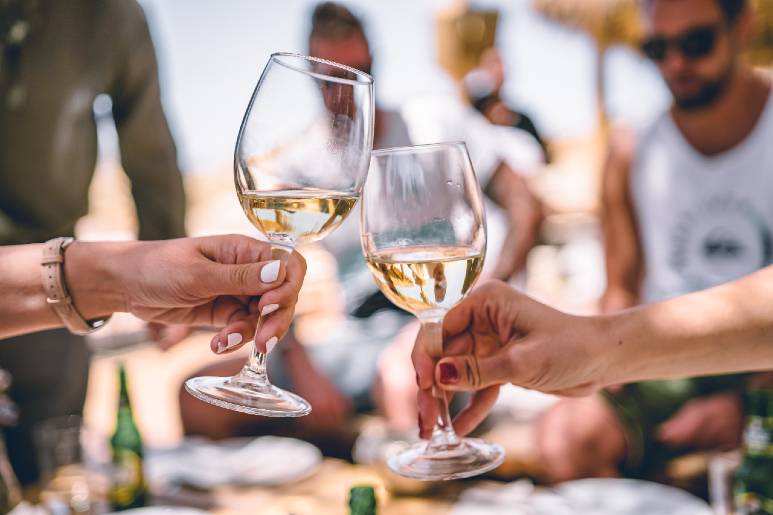 📷 Zan Wrue
Ditch the tall champagne floats and the fragile wine glasses and drink from something a bit more down to earth. Anything and everything is accepted here as long as isn't a cup. Just make sure it can hold your favourite bevvie properly and you're all set...Just don't do a shoey that's actually gross.
Veggie Night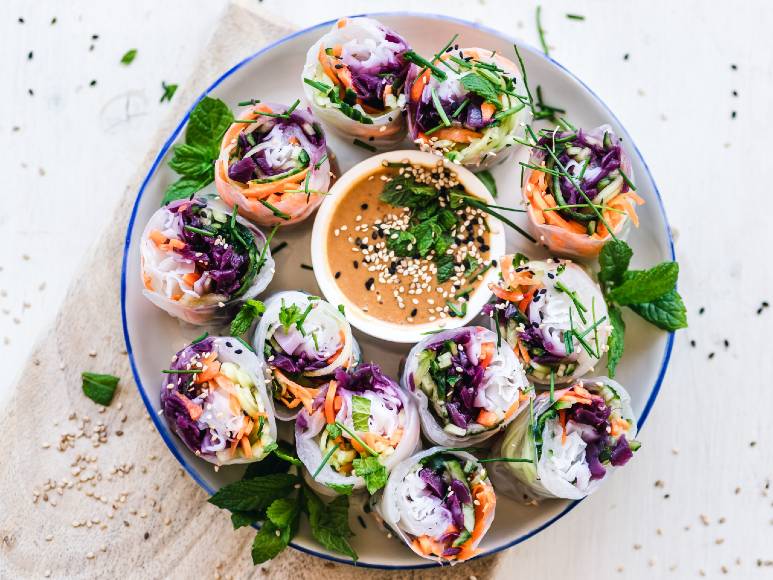 📷 Ella Olsson
Yeah yeah we know what you are thinking. Where's the meat? Trust us when we tell you, vegetarian food isn't all carrots sticks; it can be elegant, sexy and not to mention incredibly notrious and the next star centrepiece at your mid week gatho. Fly your guests around the world with Jamie Oliver's Roasted Eggplant Laska, Sweet and Sour Broccoli Tacos and round the night off with a cheeky Pina Colada Ice Lolly. If those doesn't make you want to get some veg on your fork, we don't know what will.
Cooking shouldn't be a chore. With these dinner party ideas, take the stress out of hosting, pour yourself a drink (or two) and have a bloody good time. You deserve it.
📷 Jimmy Dean
About the Author

I love walking at my local Sunshine Coast beaches, exploring new brunch spots (as long as they have coffee and hash browns- I'm all set) and enjoying a classic ginger beer with lime.
When I'm not stressing over my uni assignments, I like to practice photography, play video games with my friends and paint.
Currently dreaming of learning how to ski and visiting the snow in NSW.