41 Pawfect Dog-Friendly Café's & Bars
Brisbane's Best Guide for Dog Dates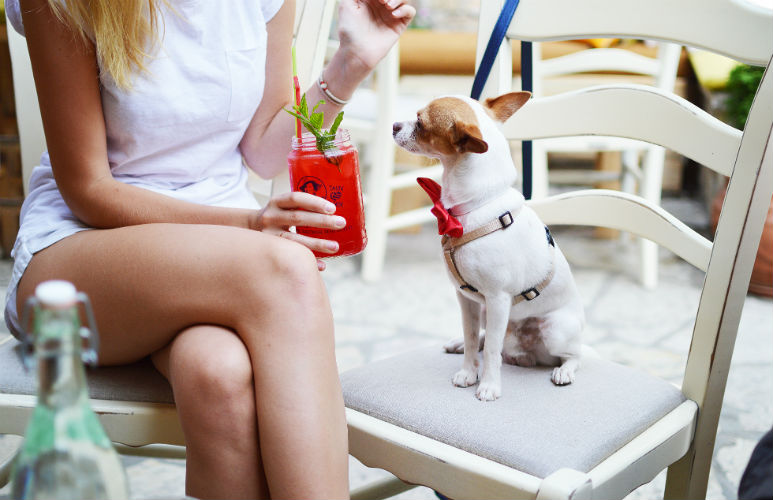 Do you ever feel guilty about going out to catch up with friends over food and leaving your dog home alone with dry biscuits? Well fear no more, for here is a list of Brisbane's unparalleled foodie stops that will welcome your pooch with wide arms (and maybe even a treat!). Here's the ultimate guide to the best dog-friendly venues in Brisbane.
This down to earth kitchen is bound to surprise and delight with its whole, fresh food focus with a twist! You'll be inspired to eat healthier and fresher after dropping by! With cooking classes available as well, this licenced restaurant will change your life in all the best ways. So bring your pup along for a change of pace this weekend!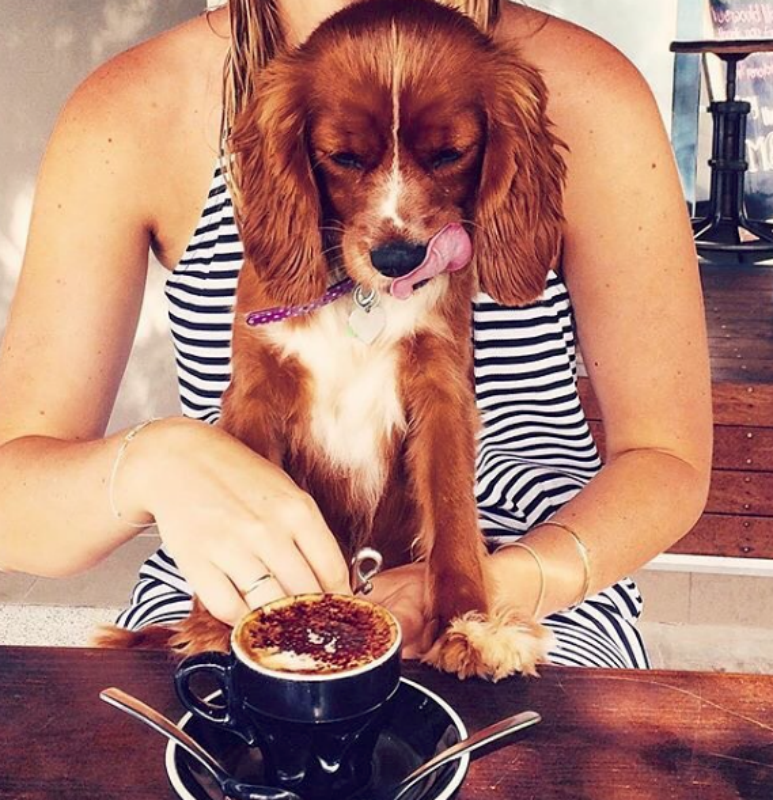 Moose & Gibson are supporting your health goals (is it still a New Years resolution this late?) with their delicious superfood breakfast salad available! But don't worry, they also have other, equally delicious foods available… I'm sure your pooch won't judge you too harsh!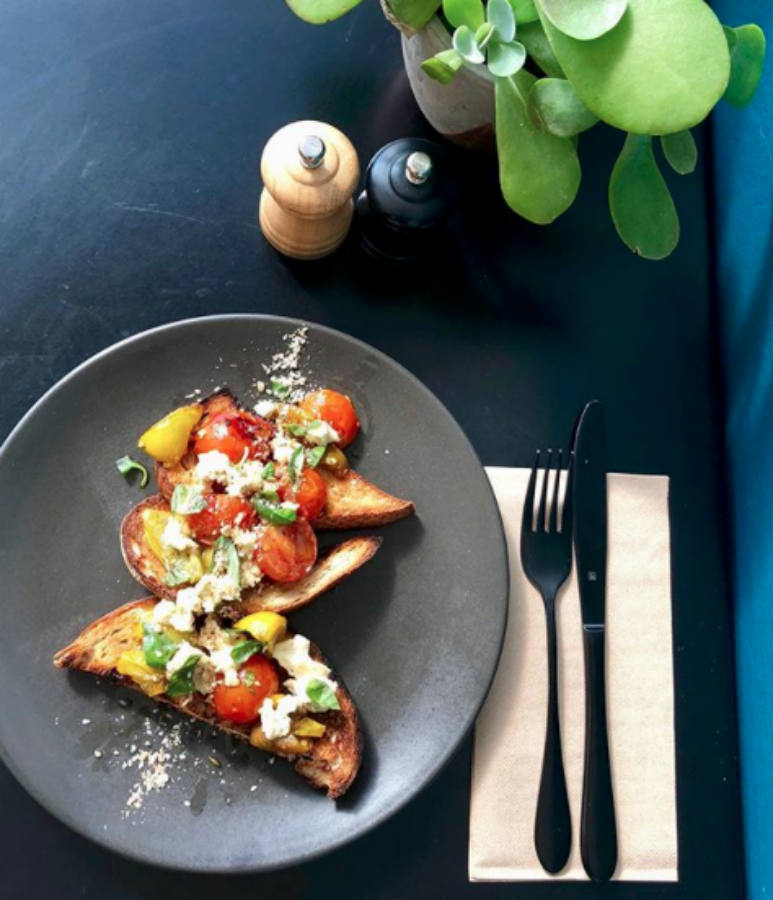 With a menu that's sure to inspire your #healthgoals, Dicki's is the ultimate destination for those who crave healthy food but don't want to lose flavour. With their plant based menu and friendly attitude this is a MUST for a relaxing brunch with your pals (and don't forget your furry ones too!)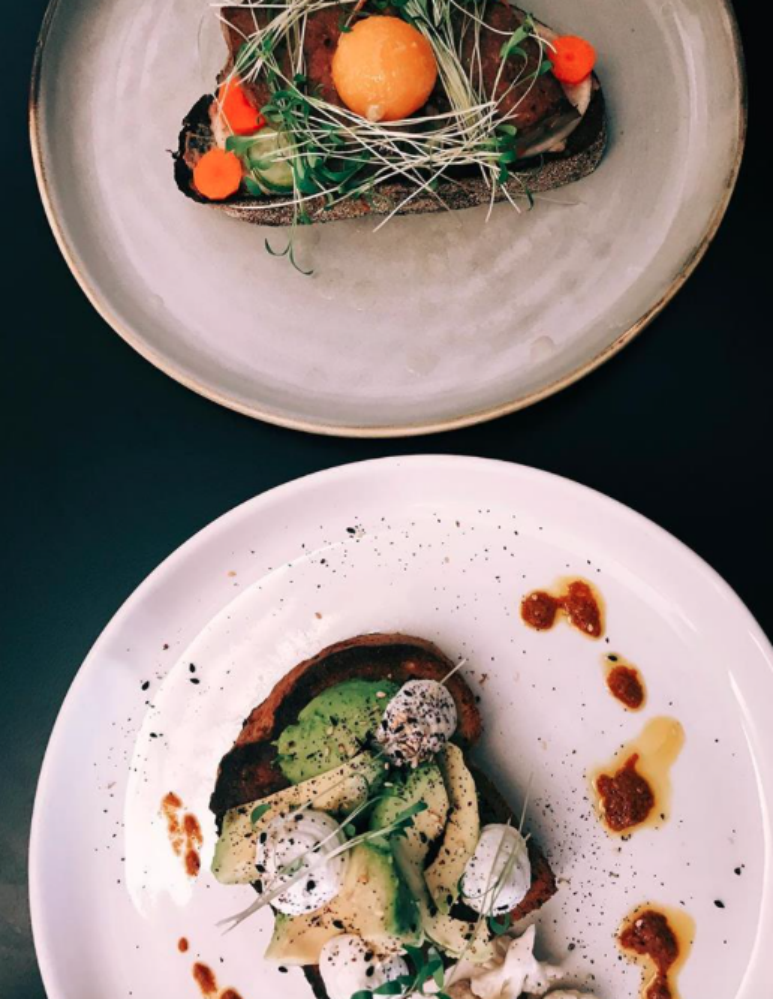 Prepare to be amazed, this café will set your expectations so high you'll have to be treated like royalty from now on! With the added bonus of being a licensed venue, you, your friends and your dogs won't know what's hit you!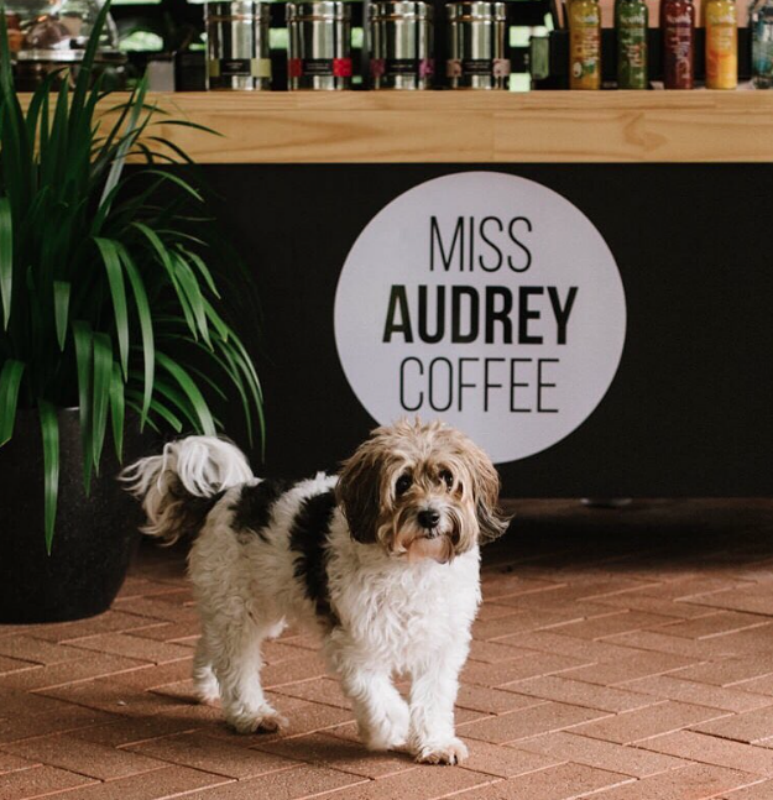 Located at the foot of Mt Cootha, Miss Audrey Coffee provides the perfect get away spot for you and your pooch to snuggle up in. With greenery all around and the sensational aroma of coffee in the air you're destined to fall in love with this place just as much as we did.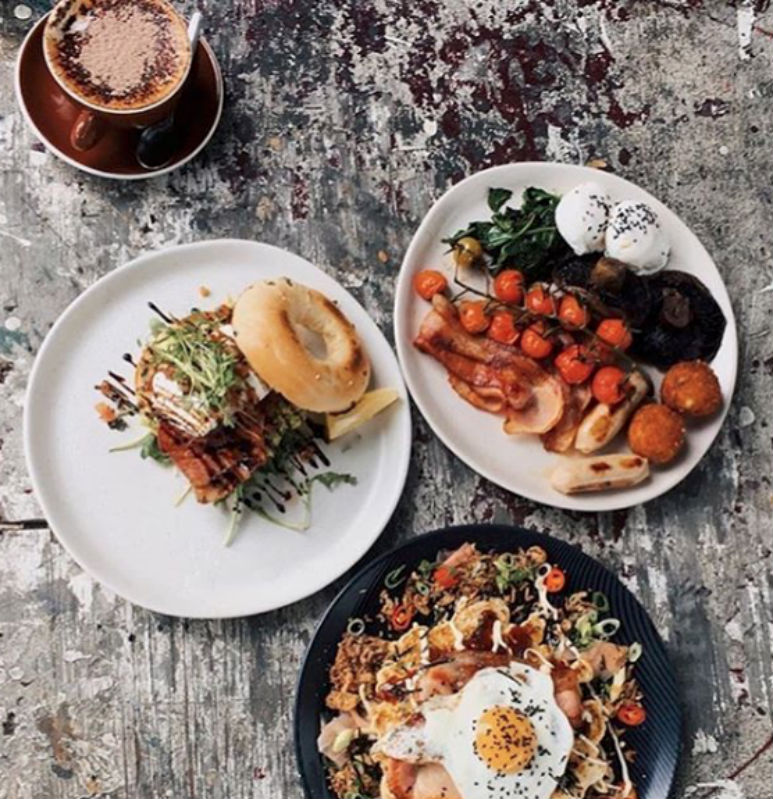 With food such as "Morning Glory", "Sweet Thang" and "Head Mistress", My Mistress will tempt you in all the right ways. This café will work its way into your heart with its sensual flavours and secluded nature, something both you and your dog will love!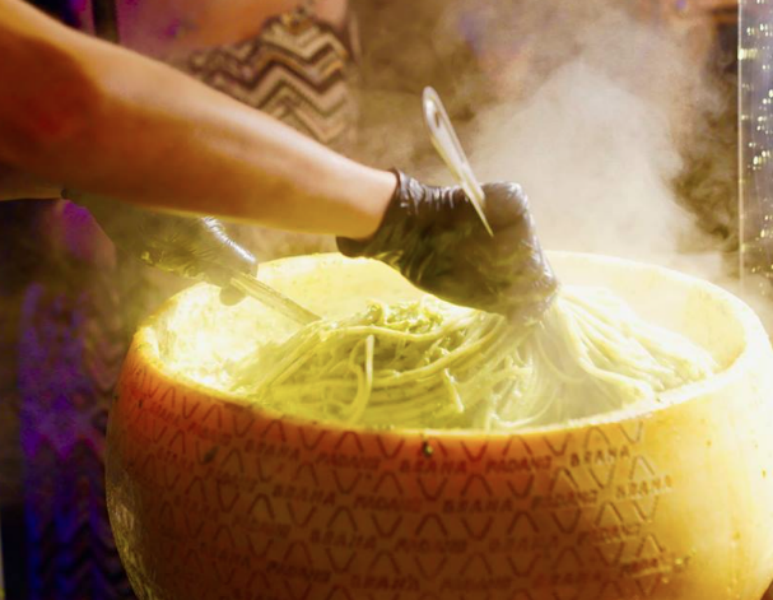 Bring some magic into your life with Eat Street Markets this weekend! With a wide array of mouth watering food, entertainment and novelties, you'll feel like you've entered into a new world full of endless opportunities. What are you waiting for? Bring your pooch and some pals and get exploring!
Go back to your roots with this classic café right on Stones Corner. With its sunny outdoor spots, vegetarian and vegan options, their homemade meals will not disappoint! So why don't you bring your four legged friend out for a coffee and walk along one of the many walking paths running along this historic site.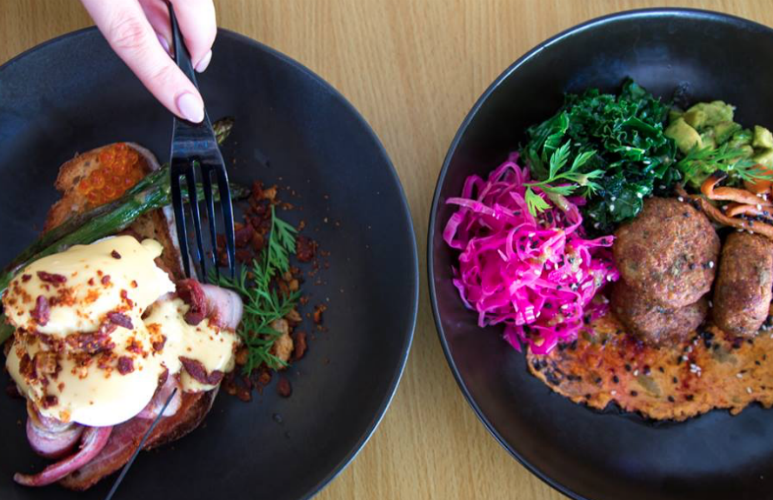 With an all day breakfast, licensed venue and places for your dog to sit what's not to love? Come and enjoy their vibrant foods (which won't put you much out of pocket!) and make a day out of it!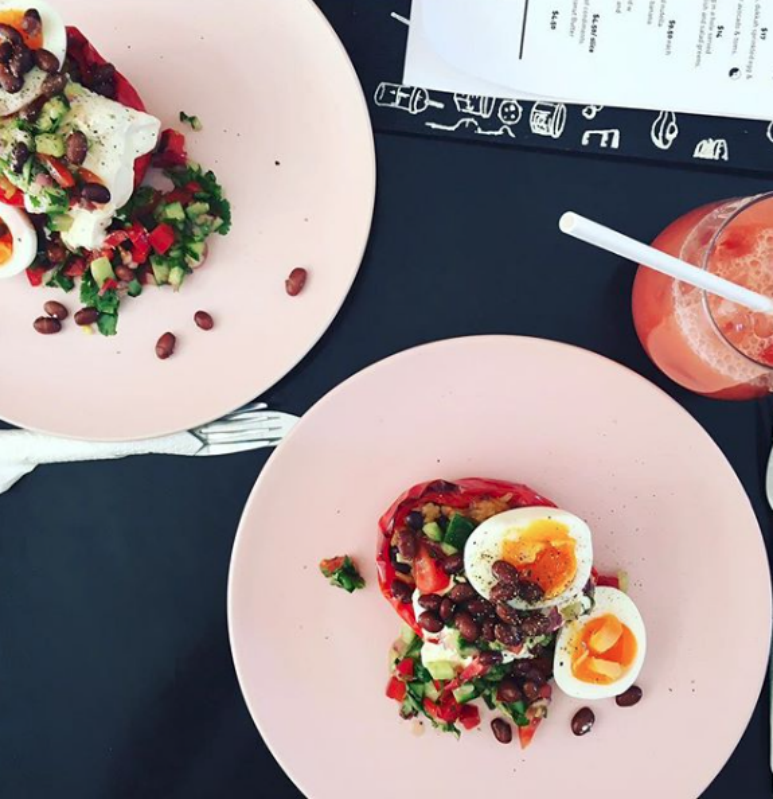 This absolutely gorgeous café offers a wide array of mouth watering food, plus a dreamy courtyard available for you and your fur baby to enjoy the last wintery days in sunlight and style. This place is bound to get a spot in your heart in no time!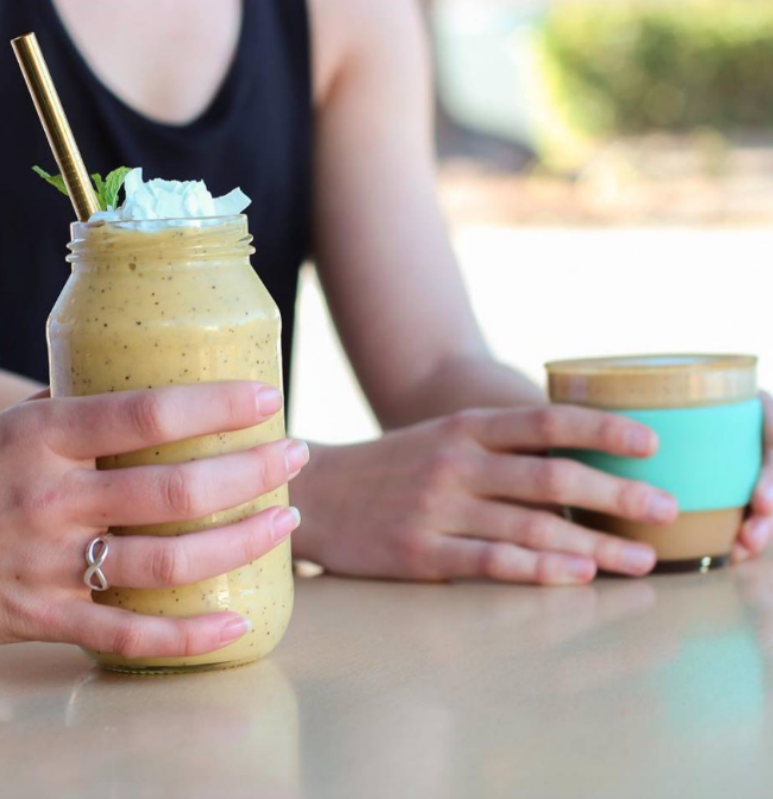 Feeling guilty about the state of the environment lately? Wanting to help but not knowing how? Never fear, Mylk & Ko have introduced incentives for you to remember that oh so useful (and oh so forgotten) keep cup. Now that's something to make you and your pooch smile about.
I can't think of anything better than treating yourself by relaxing whilst enjoying one of Brown Dog Cafe's incredible meals. What's even better? They might just even bring a special little treat for your dog too!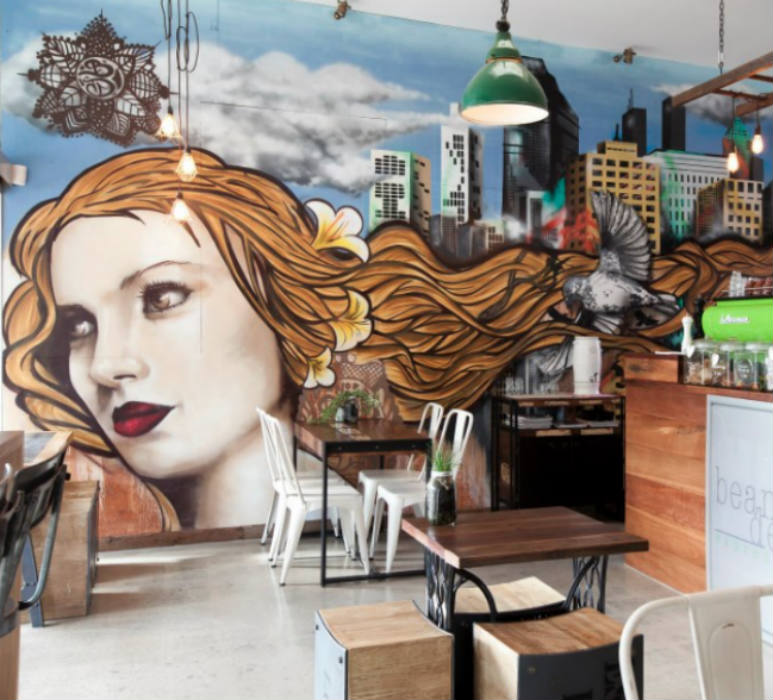 If you're looking for a place to go to up your Insta game then look no further than Bean on Dean. With its gorgeous graphic wall there'll be no lack in inspiration for your next shot. Plus, it's dog friendly, so you can get that perfect shot of your furry BFF for the gram!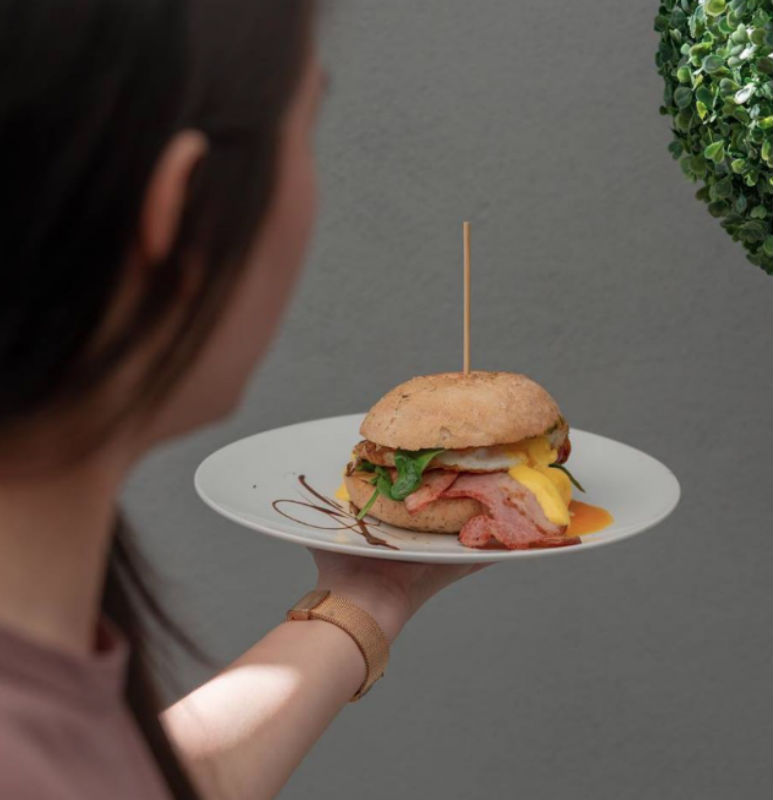 This may be one of the best offers yet! Ginger & Rose are giving out free puppychino's with every coffee purchase! The only thing better than this (I know, I didn't think there was anything else either!) Is their delicious array of food available that's sure to leave you feeling like the royal I know you are.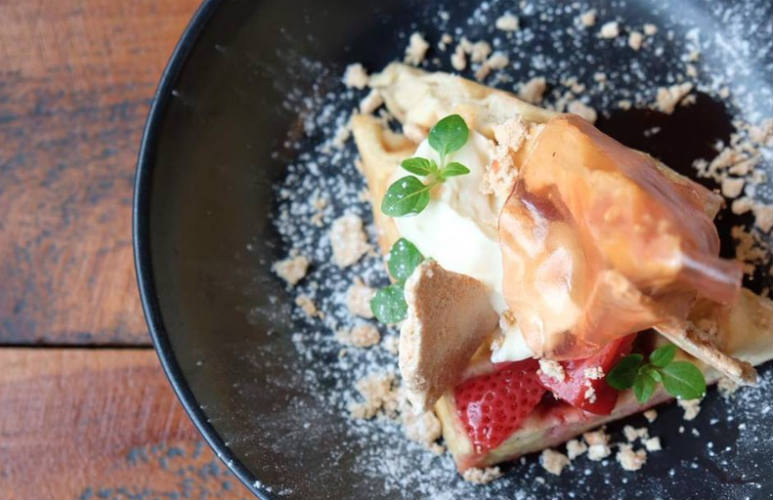 This foodies haven has a treasure trove of delicious & instagramable dishes. Did we mention it's licensed, has all day brunch and loves dogs? While you sip on your refreshing mint lemonade slushie, your furry friend can watch in awe, hoping you spill some!
It's 7am, you and your pup have just finished your daily (…maybe try weekly) run and are ravenous from all that hard work you just put in (that five minute fast walk/jog you did to get here counts too!), you enter into the Atticus Finch Café and are quickly enveloped in the bitter smell of freshly ground coffee and immediately feel like waking up early might not be such a bad thing. With the delicious temptations offered here you know you've come to the right place for one of the most memorable meals to this day.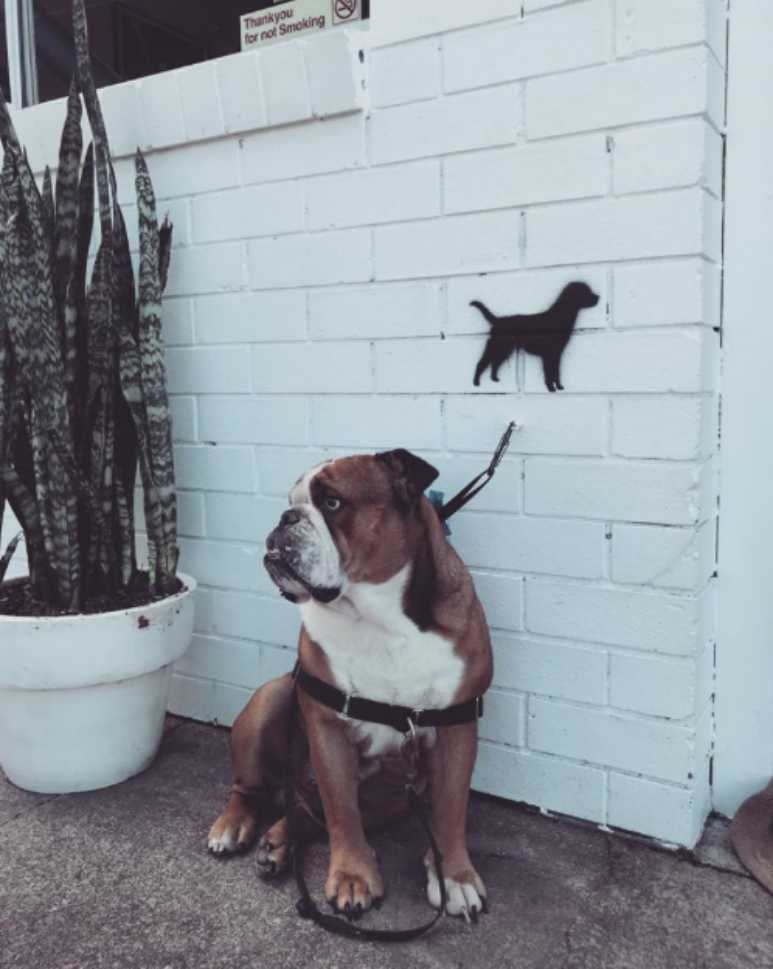 Although Fox Coffee specialise in coffee, they do still surprise and delight us with their range of toasties and muesli that never fail to satisfy. However, their coffee is their true calling, and boy do they do it well. Whether you're in a rush, looking for a place to relax and unwind or a cute date spot for you and your dog, Fox Coffee has you covered.
Hope and Anchor are getting us through the week with their hearty meals, an open fire and best of all the option to bring our dogs! We highly recommend this "Best little Boozer" for a refreshing way to break up your week (did we mention the Trivia Tuesdays and live music?)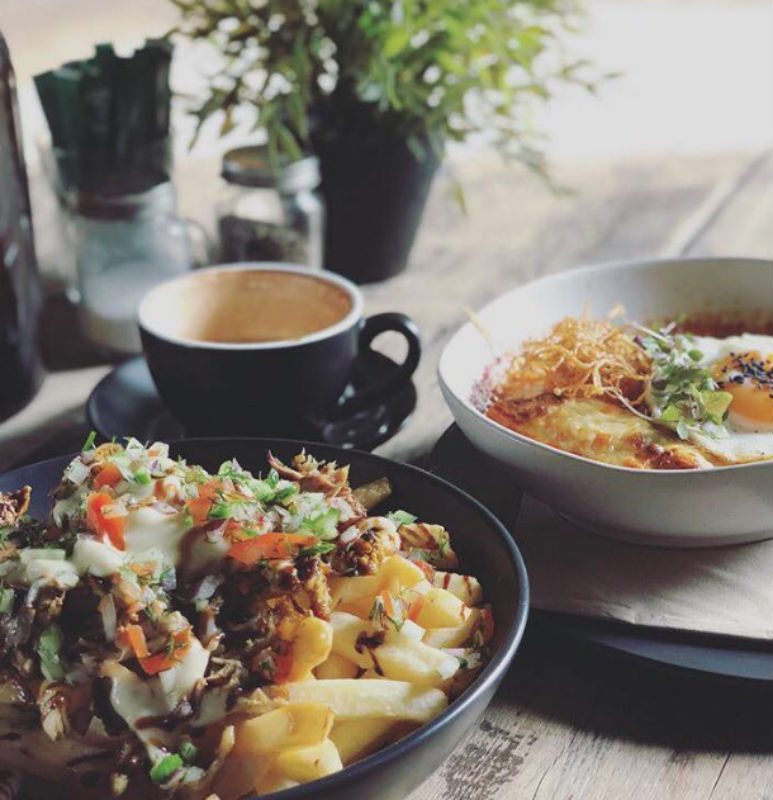 Not only does this rustic café offer all day breakfast, but their funky décor and insta worthy food will immediately draw you in! With the option to bring along your dog, this is a new staple in your brunch diet that you won't regret!
Lovely atmosphere with generous servings, Double Shot Espresso is a must for all of you foodies out there! With the added appeal of their Friday Night Tapas, it just keeps getting better and better. So why don't you bring your pup and friends for a special treat this weekend!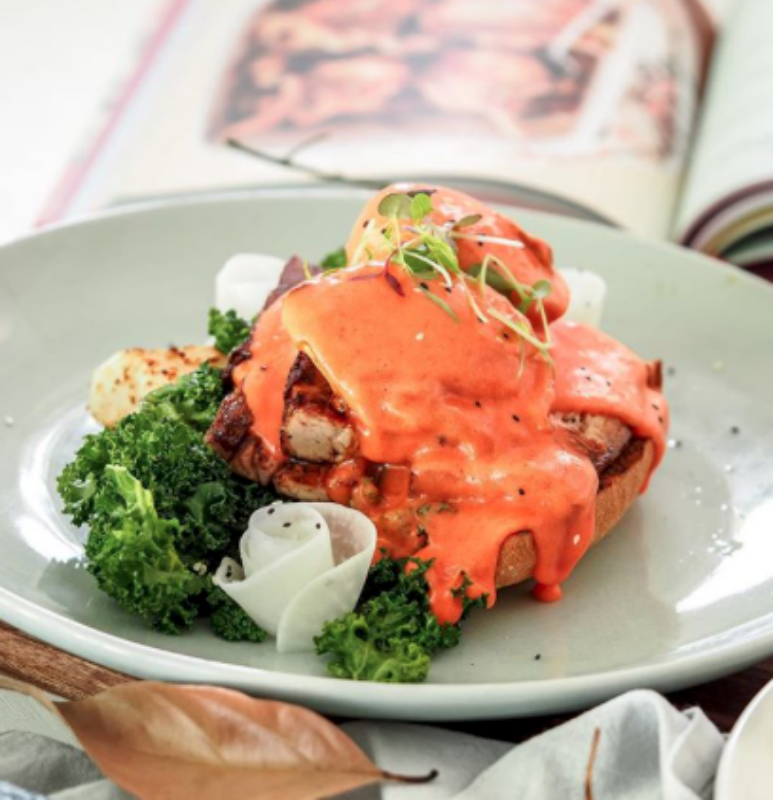 For one of the classier brunch places in town The Hamptons is the place to go! With an all day breakfast menu destined to put you in the best mood possible, ample room for your furry friend and lovely staff, The Hamptons is a great way to start your day!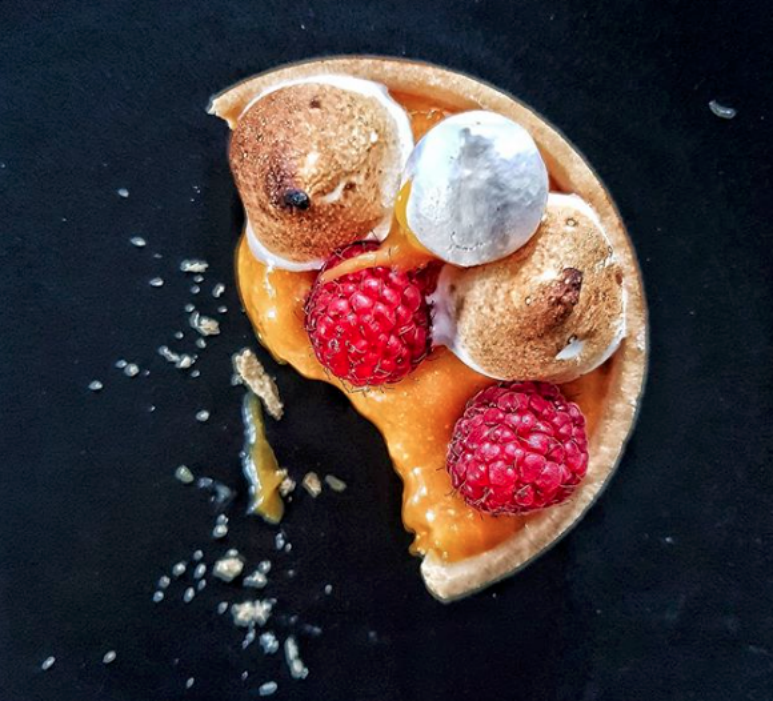 Kith 'n' Chow love your dogs almost as much as you do! With their fun outdoor area, fast and friendly staff and to die for meals, Kith'n'Chow do not disappoint. Do yourself a favour and head on over ASAP, you can thank us later!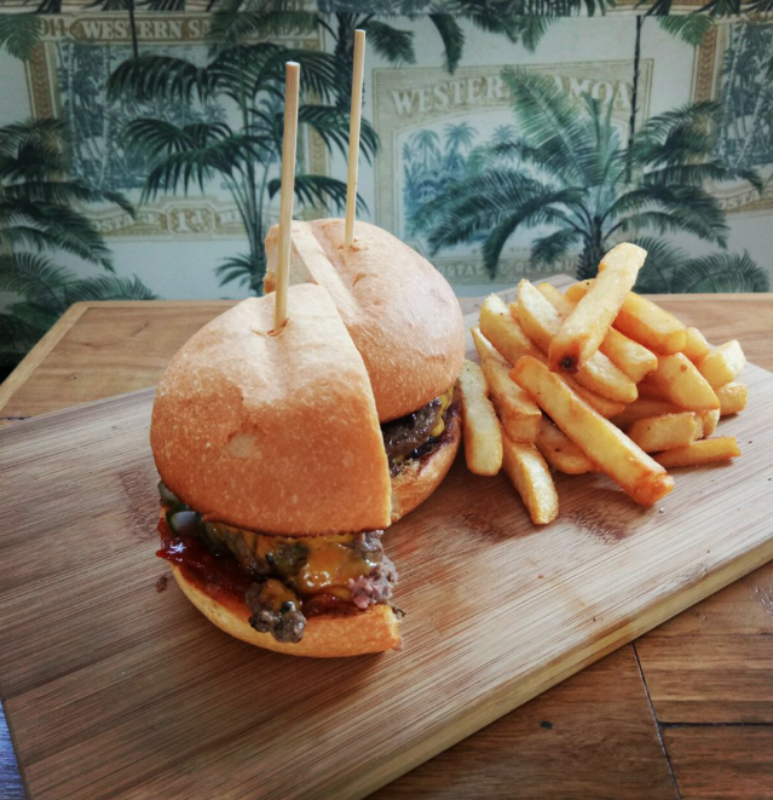 For a fun and relaxed atmosphere with some of the best craft beers in town, we highly recommend that you and your pup check out this friendly bar! With burgers that are destined to leave a lasting impression, it'll only be a matter of time before you come back!
You come for the love and stay for the food. With dishes like sweet potato gnocchi with smoked salmon, beetroot puree, saffron mayo and poached eggs, it's impossible to leave without a full belly and heart. This gorgeous restaurant has you covered with sunny spots for you and your four legged friend to enjoy (or to sit and wait until your food coma passes!).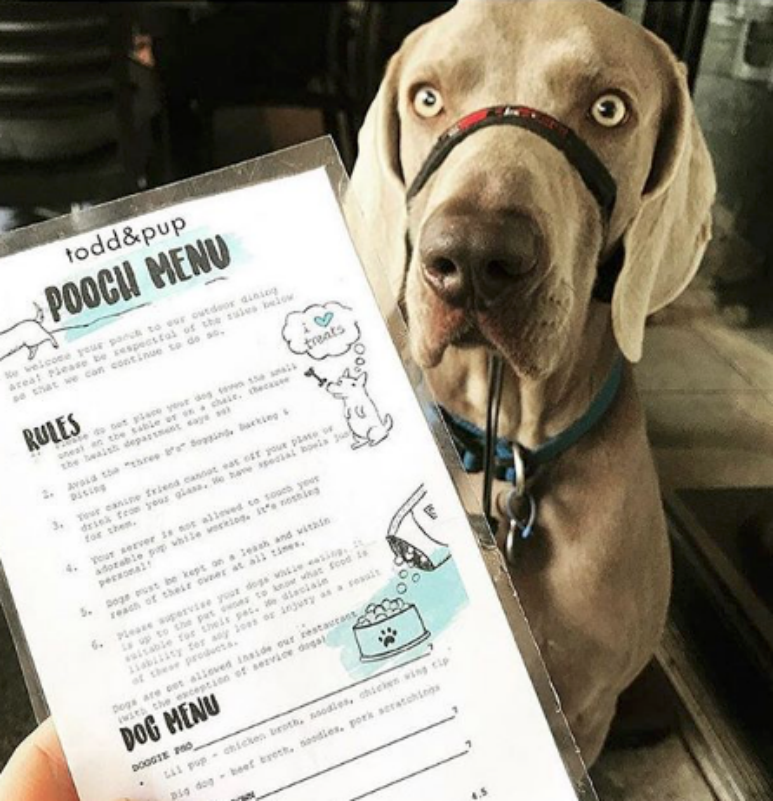 What do you want more than a cute place to bring your dog? Maybe a place that has a menu dedicated to your dog! Todd & Pup are exceeding our expectations by allowing us to order a special treat for our beloved pups, winning both our hearts and theirs.
Being a local coffee roaster, you know that the Goodness Gracious Café will not disappoint! By using healthy, sustainable and fresh produce you will leave feeling like mother nature herself served you! Not to mention there may or may not be a slightly unhealthy snack for your dog too!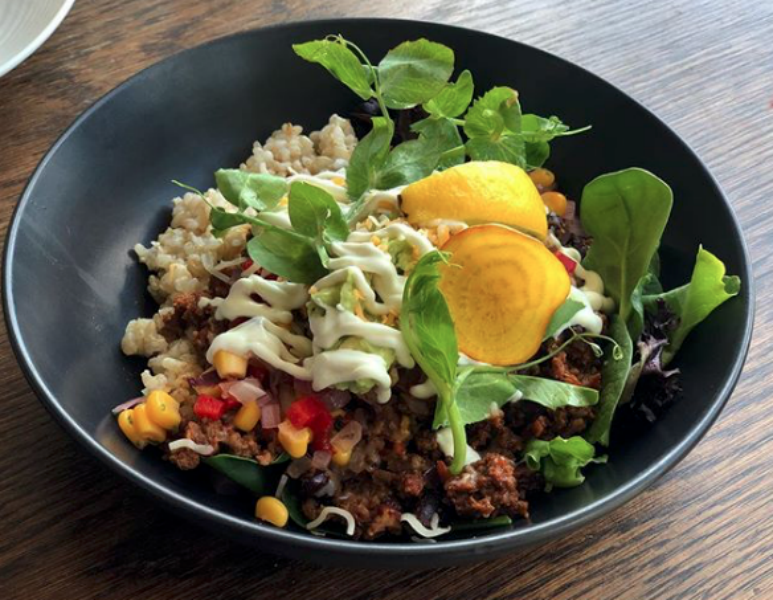 Fancy having a sneaky lunchtime drink to tie you over for the rest of the day (hey, no judgement here!) then the Lazy Dog Café is perfect for you! Take your pooch and head on over for some prime Asian inspired meals that are destined to put you in a good mood for the rest of the day.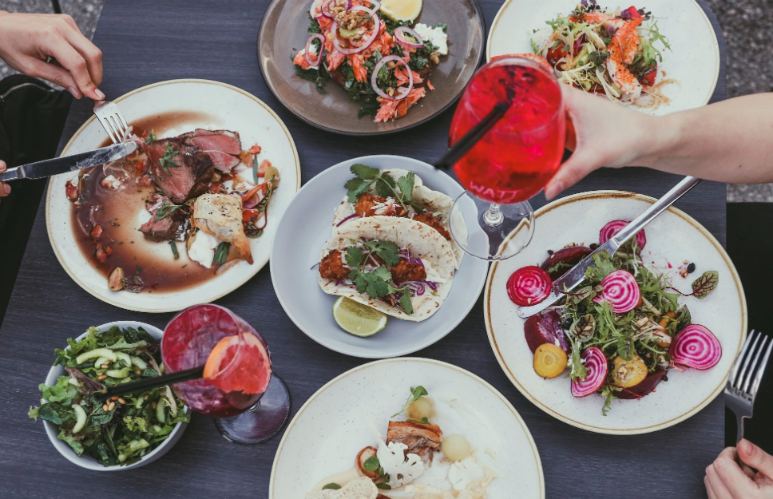 There's always something going on at Watt's, with its gorgeous spot right on the river, there's ample opportunity to enjoy the view over drinks or catch up with old friends over delicious food! With the added bonus of $1 oysters on Friday afternoons accompanied by live music, this place is an absolute gem in a sea of stones. Just when you thought it couldn't get any better Watt has heaps of space for your furry friend too!
Remy's will not disappoint, with its $3 tacos on Taco Tuesday, live music on Thursday and Friday nights and two for one burgers on Sunday, there is absolutely no excuse for not going! From breakfast to dinner, Remy's has you sorted with an extensive menu plus a licenced bar and to top it all off its dog friendly! I think we just found heaven.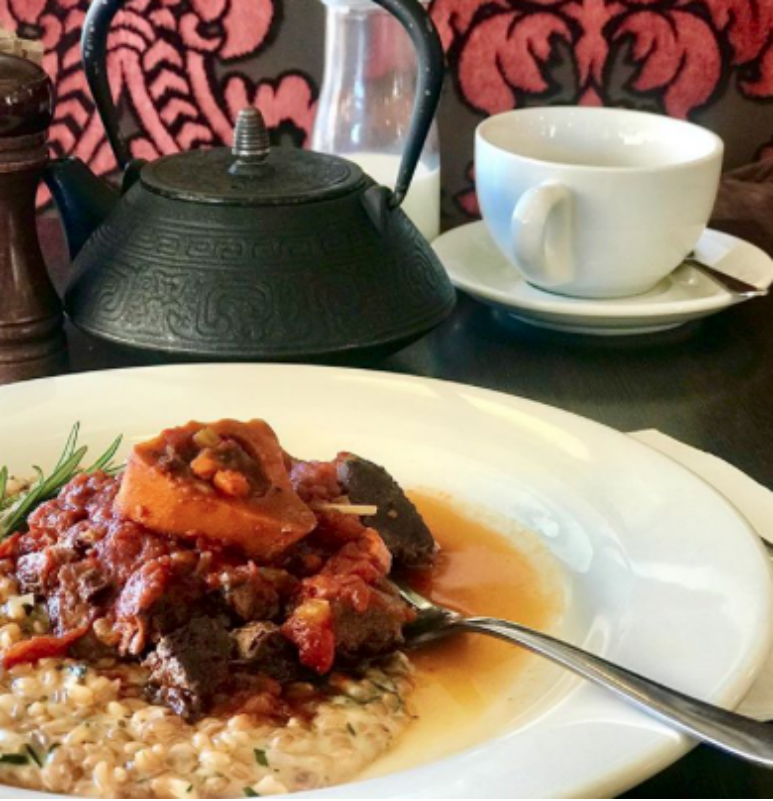 Spicing up your life with some high quality, delectable food Anouk Café is the place to be! With food to up your insta game and make all your friends jealous, this spot won't hurt your wallet, with outdoor areas available for your dog to sit, this one is definitely next on our list!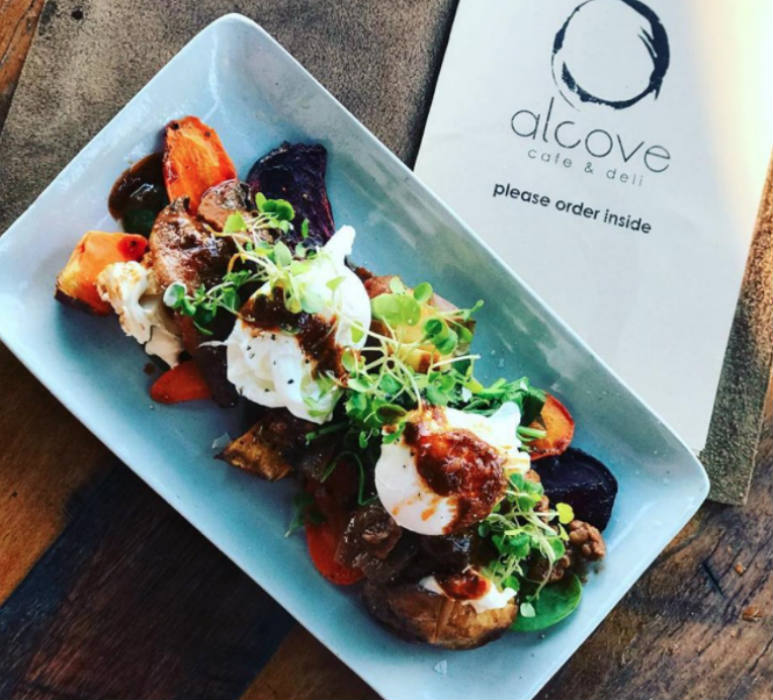 Red wine, mushroom and herb braised beef, roasted root vegetables and poached eggs… this is just one of the many dishes available at Alcove Café & Deli that are destined to steal our hearts (and empty our wallets!) What's even better? Your dog will think this place is pawsome too!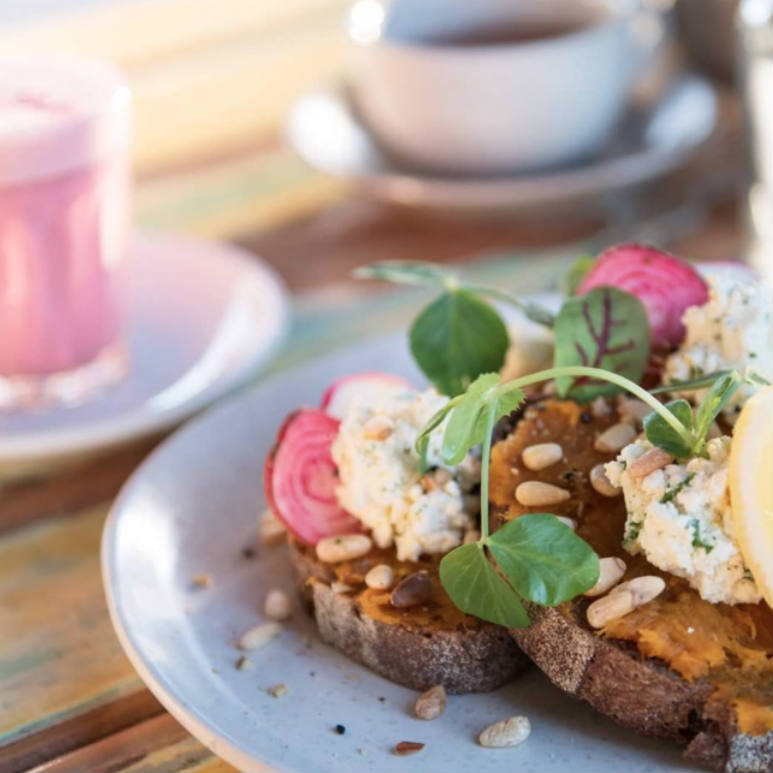 Do you ever just get in a mood where you need to smash something? Apparently, Samson & Sophie do with their delicious spiced smashed pumpkin on dark rye with lemon ricotta, toasted pine nuts and two poached eggs. What about your furry friend you say? Samson & Sophie are one step ahead again with doggie ice cream available just for your little pooch!
This unique bar is set to impressive with its cleverly named cocktails (yes, I'll have the Absolutely Pisco'd Darling please!) that follow through to it's delicious food, Canvas Club will not disappoint! With its private courtyard as an invitation for your pup, the drinks will be rolling in all night long!
This fun and vibrant café caters to all your needs with its extensive menu (and separate kids menu!) whilst also encouraging your furry baby to join you for a lovely breakfast, lunch or dinner (only two nights a week!). Hidden away in Yeronga, this licenced bar will set you up for an amazing week ahead.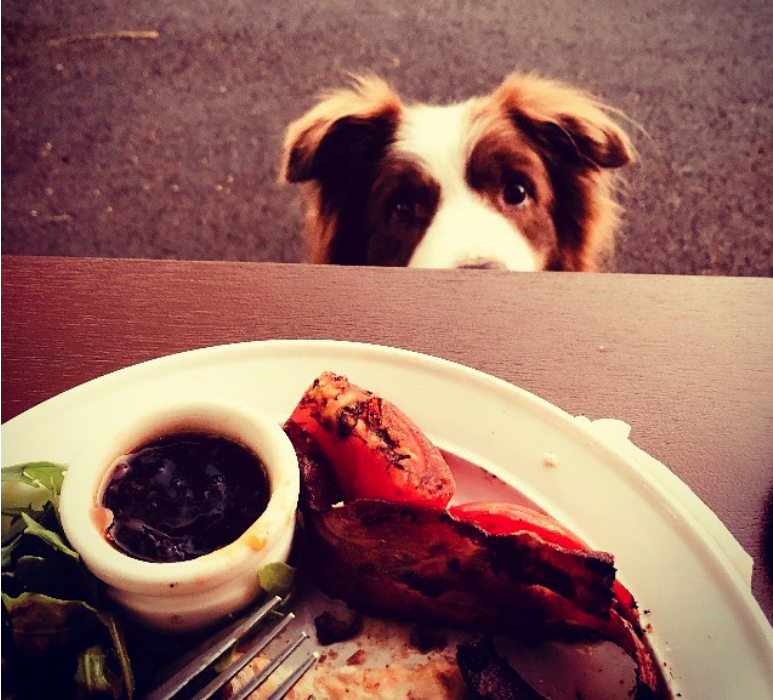 With food so good your dog will do anything for a glimpse! Wild west meets passion meets fantastic coffee is what you'll find at Saabi on Manson, with food you'll be fantasising about for the next millennia, what's not to love?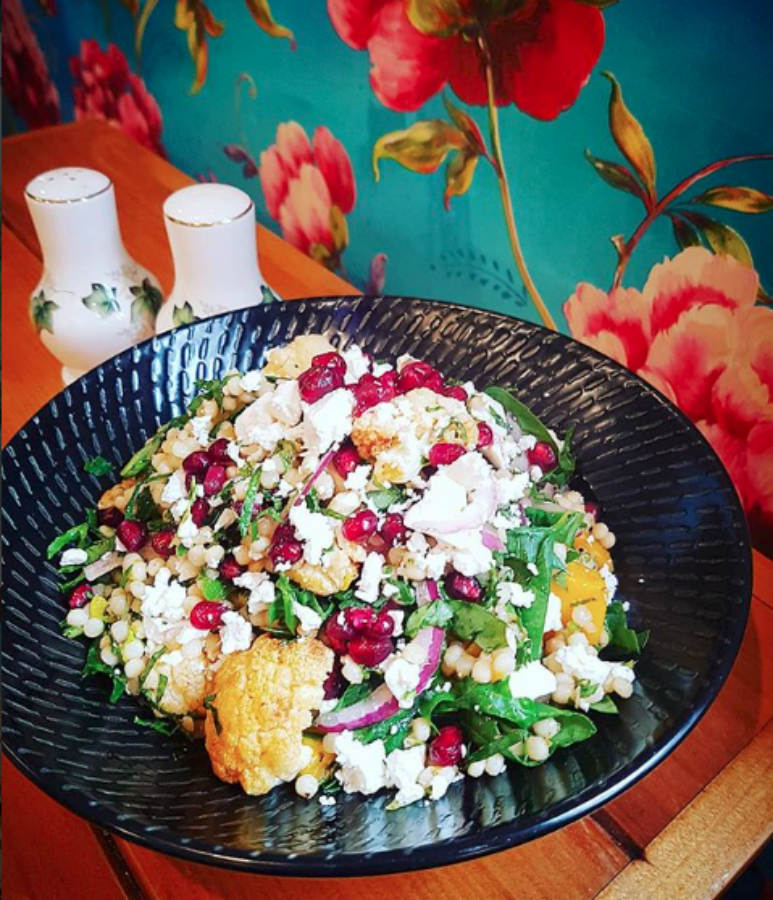 With their vibrant wallpaper and motherly love, Nana & Da's is the place to go when you're missing home! Providing you with all the best homemade food and a place for your furry friend to enjoy the view, this café will go above and beyond in bringing back those childhood vibes.
Not only can you get some delicious food, Sassafrass has live music playing every Sunday from 4pm, with an addition of $10 burgers, how could you resist? It sounds like time to head on over with your furry BFF to enjoy some tunes and milk the rest of your lazy Sunday while you can!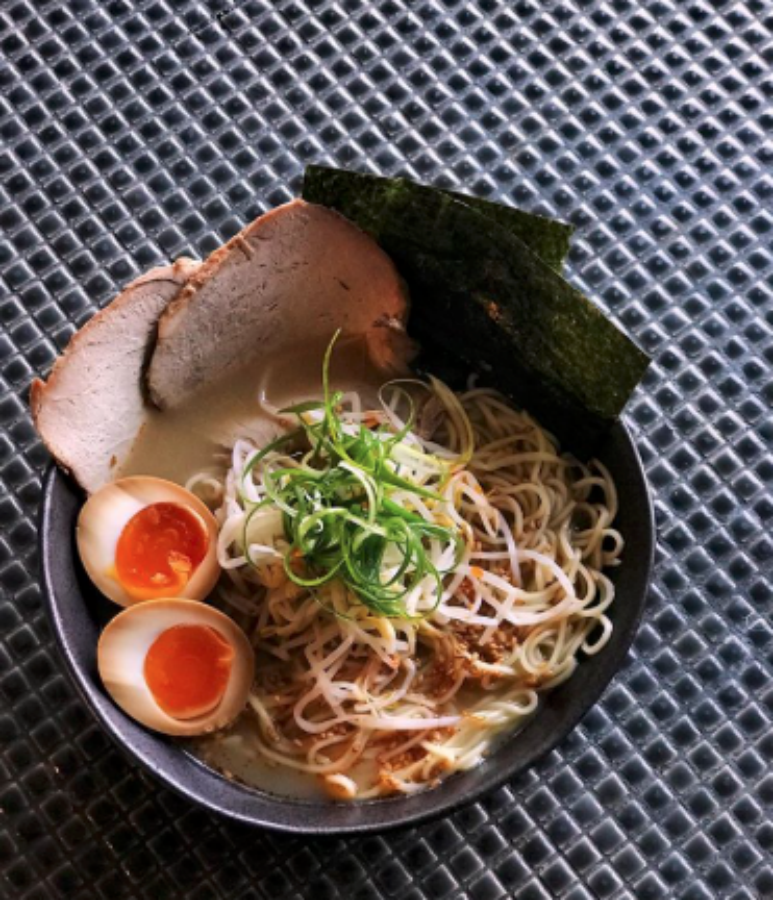 We've found the perfect place for you to bring your children! (Yes, we mean both human and furry ones!) with Sarmic Artisan Provisions & Café offering a delicious children's menu that makes us want to be kids again! Plus, these guys make relish, chutney and salted caramel sauce that is to DIE for!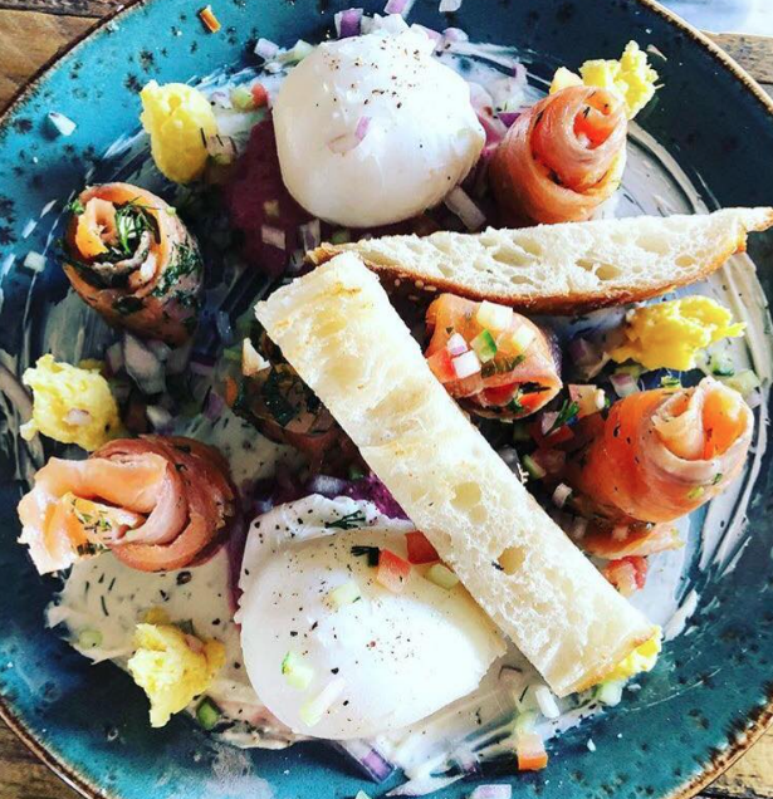 With its friendly staff, delicious meals and a personality to rival yours, this lively and eccentric bar is certain to spice up your weekend! Bring your dog along to one of the most fun and funky bars in Brisbane for a time you won't forget! Plus, if your pup's lucky they might get a free treat!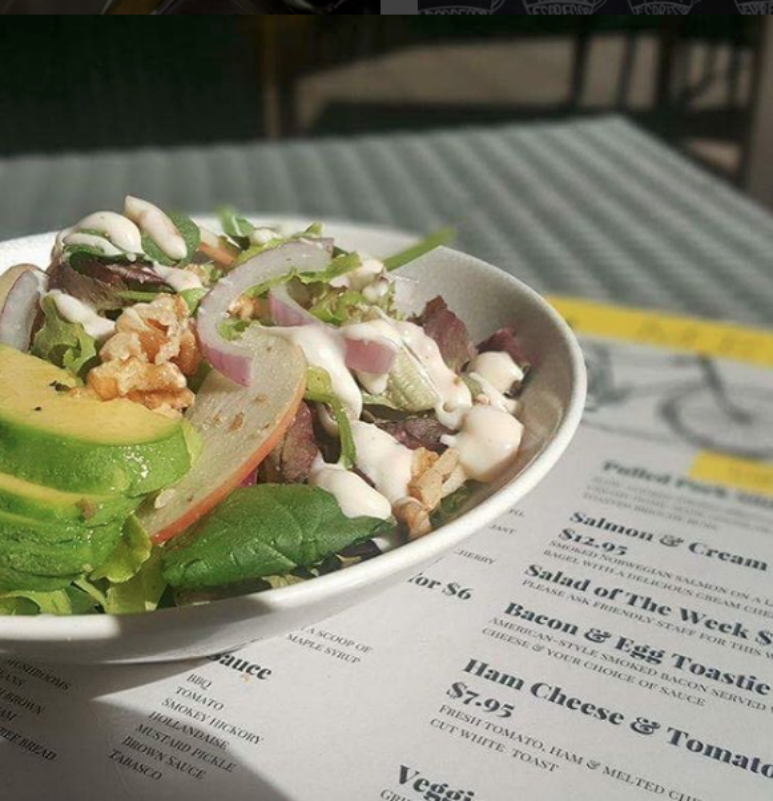 Did you have a big night last night? Don't worry, we have you covered. At Spokes Café you'll make yourself feel human again with the delicious foods on offer (may we recommend their Hangover Cure… it might help). For added bonus feel free to bring your dog for moral support during this trying time of the morning after, don't worry we've all been there!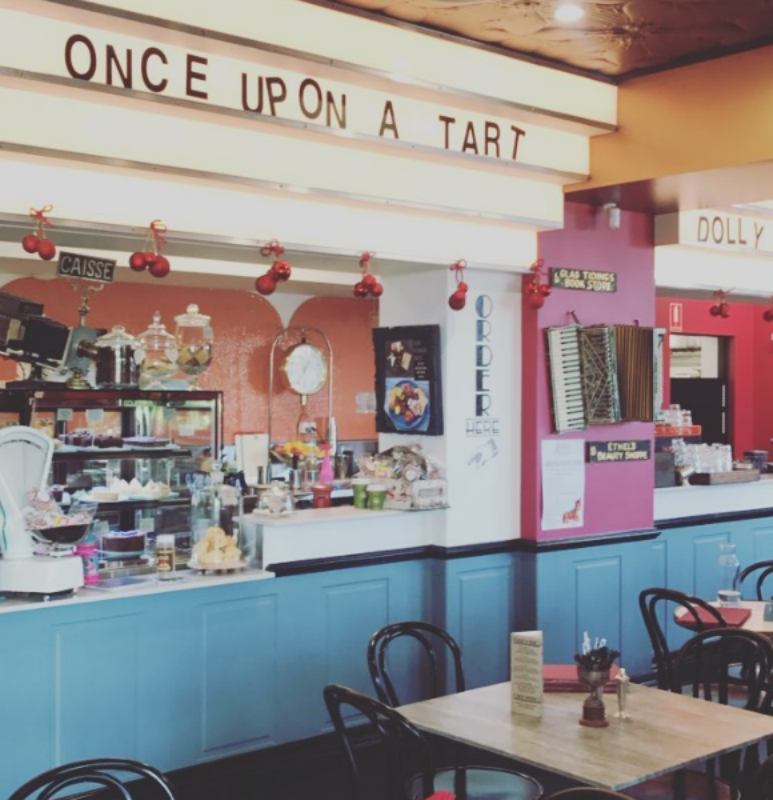 Travel back in time at the Camp Hill Antique Centre, explore through the plethora of antiques available to get that special something, eat in their Hollywood esk café and refresh yourself from the fast paced reality that is the modern day. Bring your dog along to one of the outdoor tables and enjoy reminiscing on the good old days!

We know how much you love your dogs so we decided to add in just one more place, on the house!
Do you miss the excitement of going to a drive in movie, sitting in the tray of the ute or front seat of the car with blankets and a truck load of snacks? I know I do! But never fear, we have the next best thing: Open Air Cinemas! It feels just like the old days, with bean bags available to sit on and snacks (even a bar!) to treat yourself at, and best of all, your dog can watch the movie with you! Now that's what I'm talking about!
There you have it! Your very own guide to all the best foodie stops in town that are totally down with having some furry friends around. So next time you go out for food take your pup with you for some quality bonding time over absolutely delicious meals!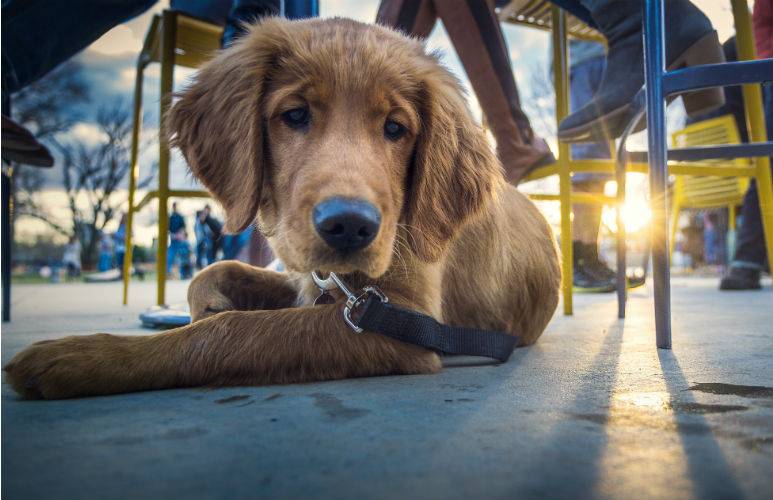 About the Author

In an ideal world you'll find me on a beach, but in reality it's more like anywhere my friends and family are. I'm a lover of pups (especially my own), travelling and new experiences, I'm constantly up for a challenge! I'm always keen for an adventure, so let's go on one!