Are You Bready for Brisbane's Best Burgers?
The Burgers Are Better in Brisbane
If you like big buns and you cannot lie, then you knead to head to your local burger joint on August 22 to celebrate Burger Day. You butter be bready to eat the day away. Brisbane's burger scene has everything on offer. From chicken and beef patties, to vegetarian and vegan burgers. Everyone's cravings will be satisfied. It's a whole lotta loaf!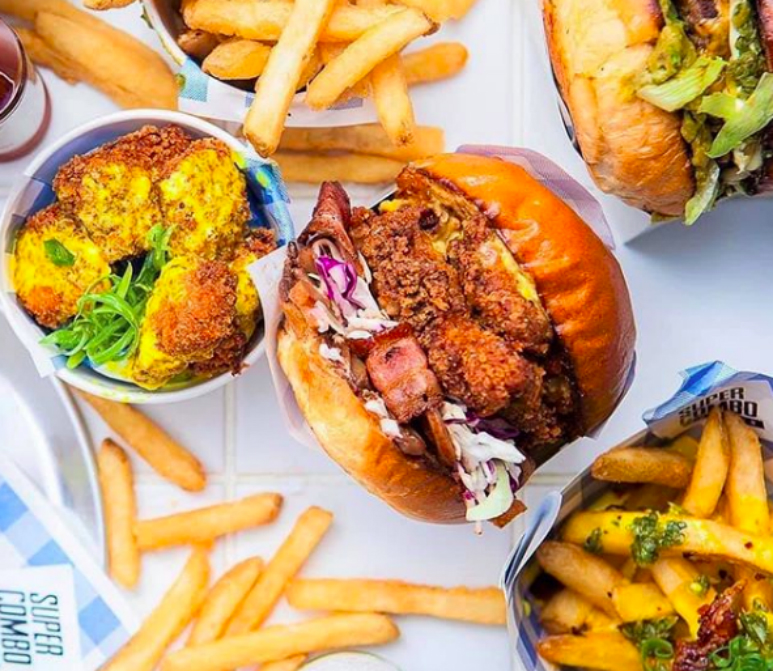 Super Combo [Bowen Hills]
Super combo is every childhood dream come alive. This gaming themed burger joint brings inspiration from Street Fighter to create their menu which is a collection of globally inspired powerful flavours. The burger game has officially levelled up.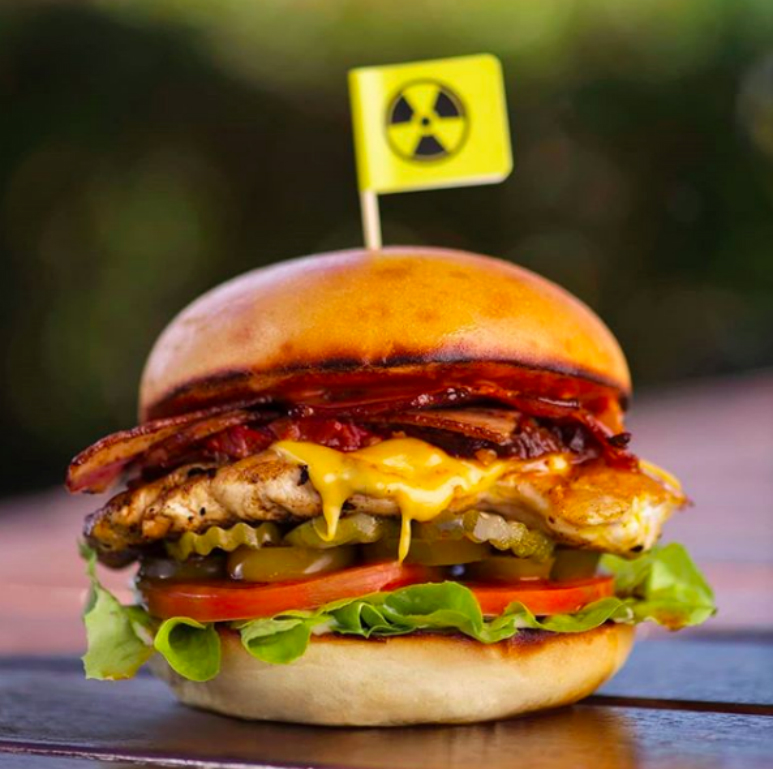 Burger Urge [South Bank + Gardens Point + New Farm]
Burger Urge is one of the classics that everyone's heard of. Homemade sauces, hand-baked bread and biodegradable packaging are all reasons why you should check these burgers out. They have everything, from beef and chicken to vegan and vegetarian. Everyone's sure to be satisfied.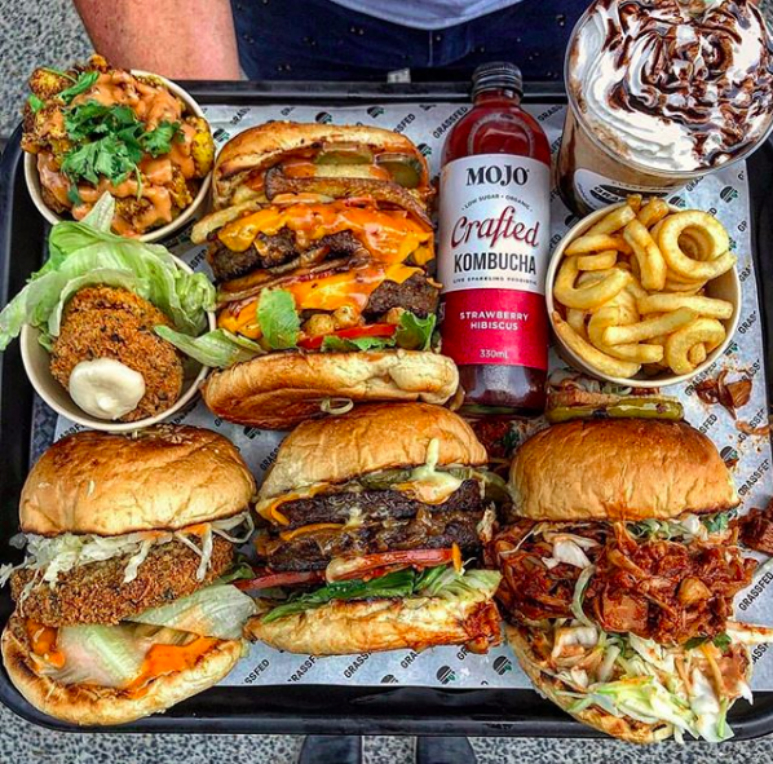 Grassfed [South Brisbane]
No meat, no problem. Grassfed is the perfect place to check out if you're after an epic vegan burger. This plant-based, fully vegan burger joint will have everyone's mouth watering as soon as they step in the door. Trust me, you won't be finishing each others sandwiches here.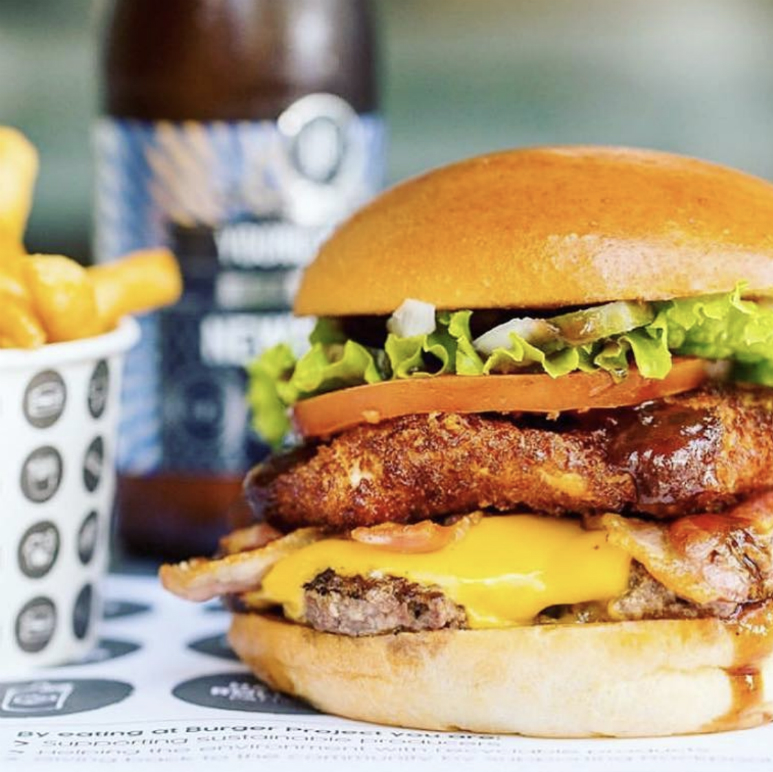 Burger Project [Brisbane City]
Good food and sustainability is in Neil Perry's DNA, and Burger Project shows off fast food with slow food values. Burgers are made with fresh produce and Cape Grim grass-fed beef. With a commitment to quality and taste, what's not to love? Best served with crispy chips and house churned shakes. Yum.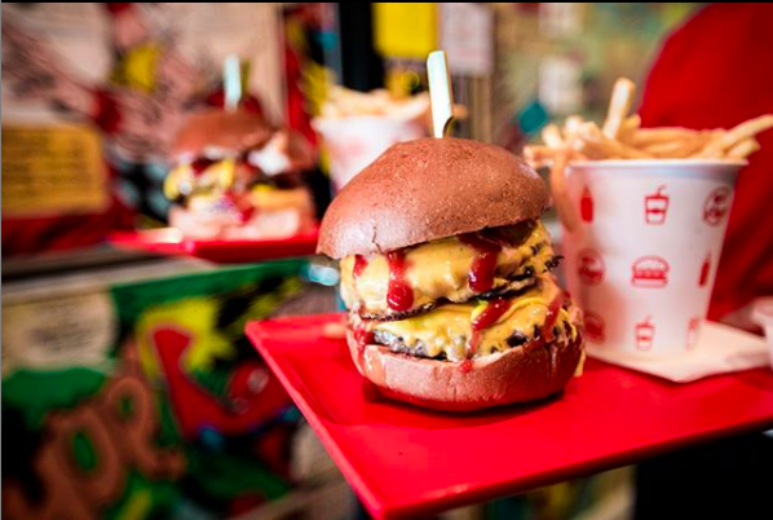 Miss Kay's [Brisbane City]
A burger joint like no other. Are you up for The Big Kay's Challenge? 5 beef patties, 5 slices of cheese, 2 servings of dirty fries and 15 minutes to smash it down. Will you be a Wall of Famer or Wall of Shamer? Try the M.K Special or the Token Veg, because the best things in life are messy.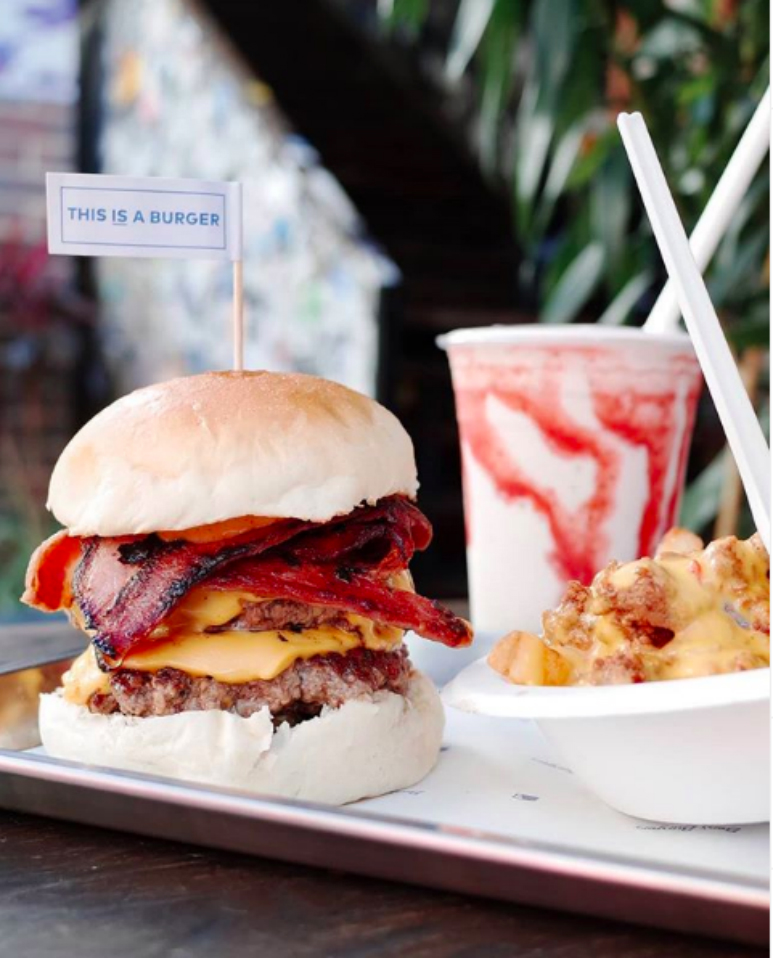 Ben's Burgers [Fortitude Valley]
Three choices, no changes. You'll be eating these burgers the way that Ben likes them. The Classic, the Cheesy and the Veg will surely have everyone covered. You'll want to head back to bread after stuffing your face here.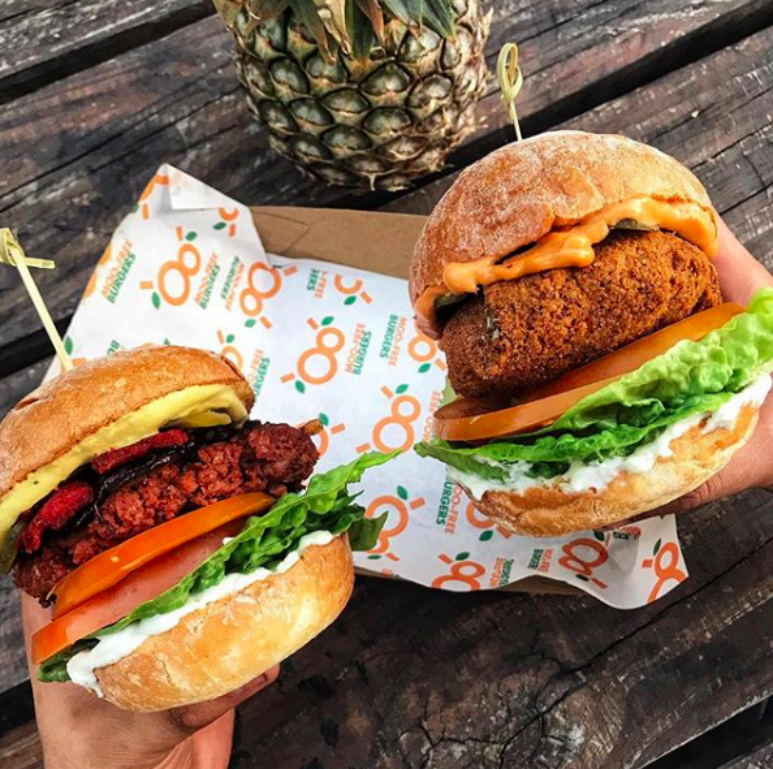 Moo Free [North Lakes + Redbank Plains]
Thought you would miss out on burger day because you're a vegan? Well, you're about to be in burger heaven. Moo Free is Brisbane's first dedicated vegan burger bar. Get ready to chow down on the Vegan Brothers Delight, the Chick'n Lick'n or the Aussie Mama. These burgers are finger lickin' good.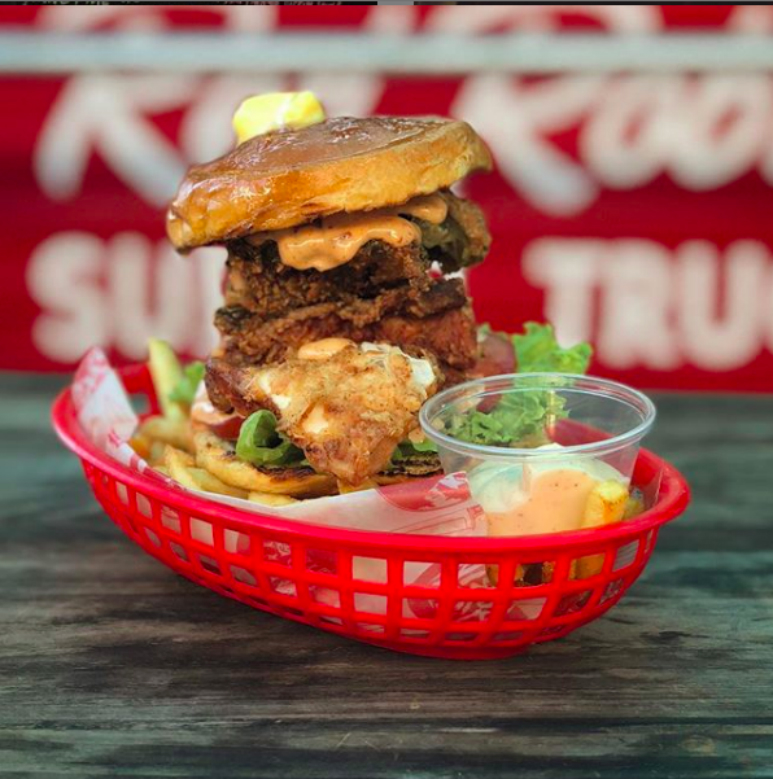 Red Robin Supper Truck [Morningside]
Al-dough the menu changes on a daily basis, I can guarantee that there'll always be a burger present. Enjoy the tasty combination of beef, cheese, lettuce, bacon, tomatoes and pickles piled high on the burger.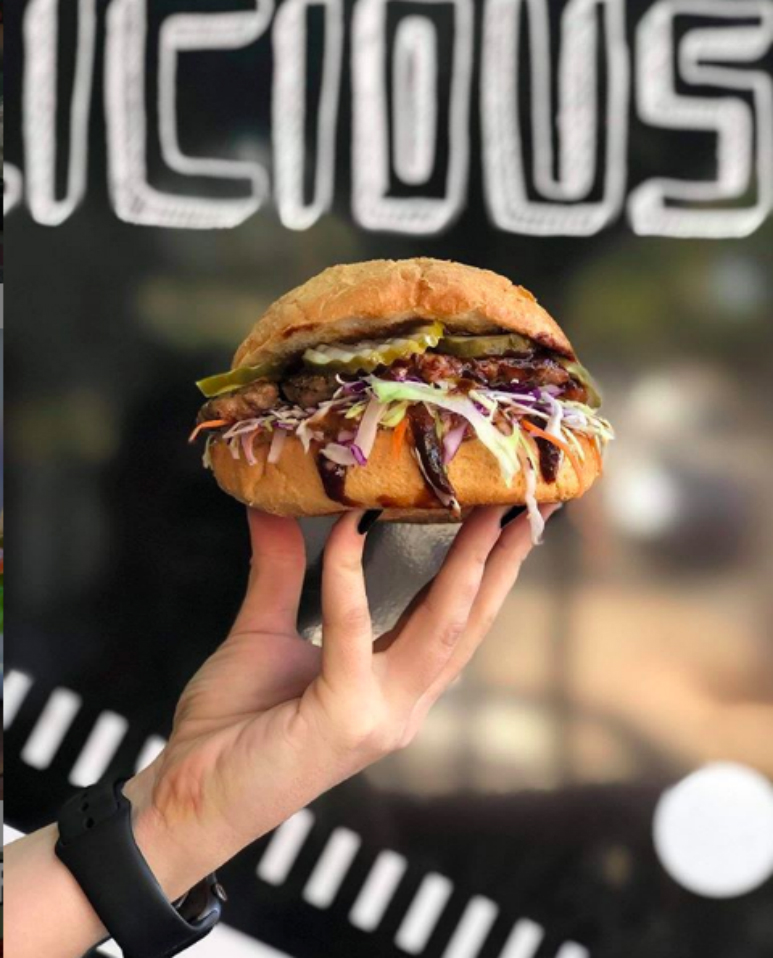 Da'Burger [Ascot + New Farm + West End]
Da'Burger caters to everyone. Want a chicken burger? Beef? Maybe vegan or vegetarian? You'll find one here for any craving you could possibly have. The three key elements that make up these burgers are locally sourced bread, meat and salad. Gong here definitely won't be a mis-steak.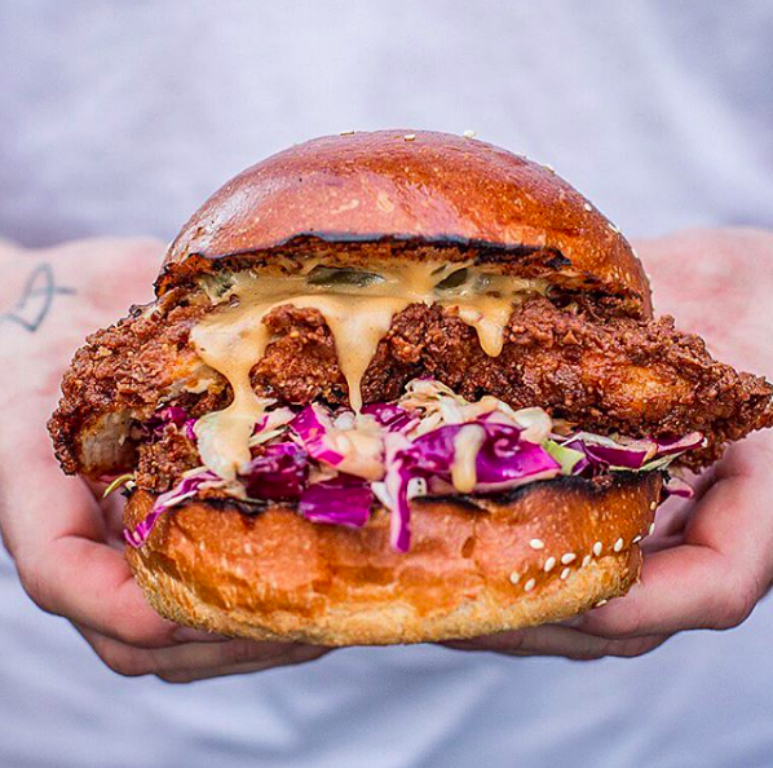 Ze Pickle [Fortitude Valley + Camp Hill]
Would you like a side of witty wordplay with your burger? Well, roll down to Ze Pickle. Try Ya Mum, Biting Buddha or Mac Burger Pro and your mind will be blown. These burgers are the best thing since sliced bread.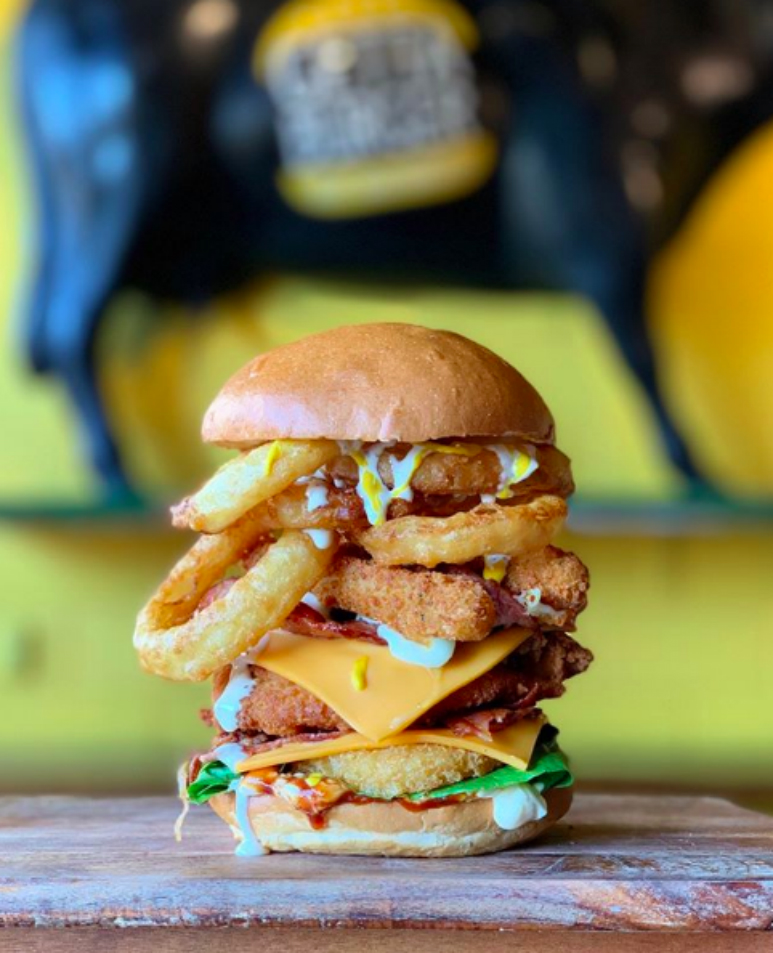 Getta Burger [West End]
Want something that's straight forward, simple, but still gives you plenty of options? Check out Getta Burger. They have all the classic beef patty, pulled pork, beef brisket, chicken and vege & vegan burgers that your heart could ask for.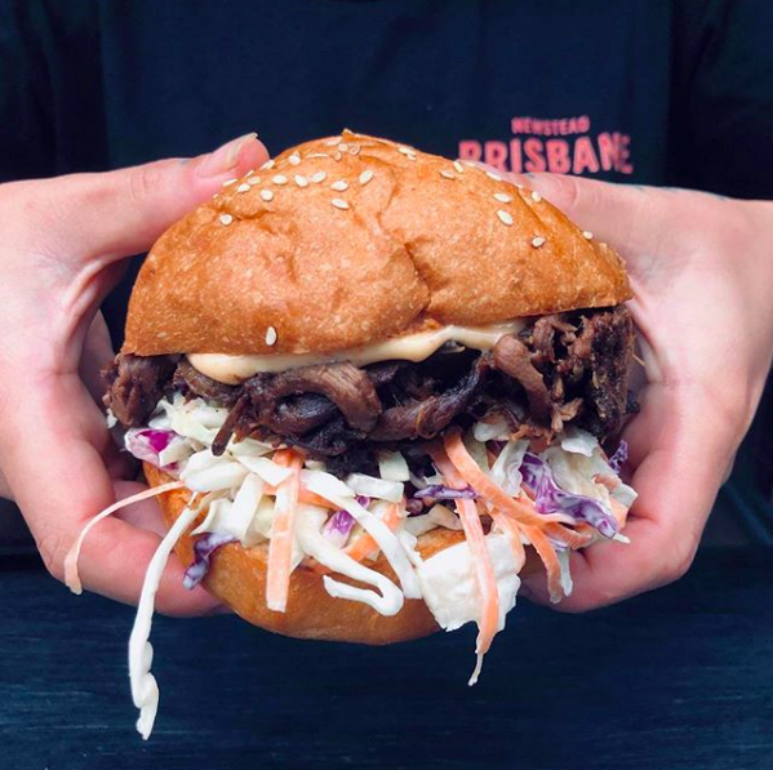 The Triffid [Newstead]
You'll need something greasy to go hand in hand with that gig. The Triffid has burgers, beats and booze all on offer. The beer garden is the ideal space to hang out. If you're a big fan of the traditional chicken or beef burgers, but want to change it up one night, try out their vegan burger on offer. It's hard to resist.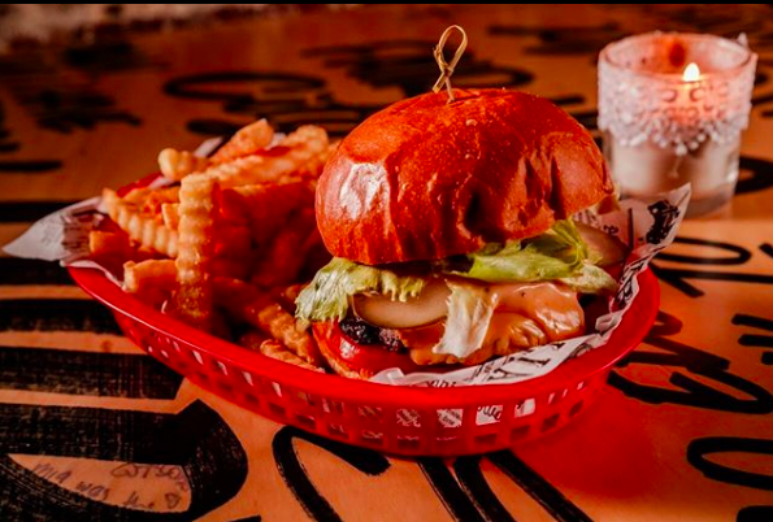 Greaser Bar [Fortitude Valley]
If you go down the alley and beneath the streets, you'll stumble upon Greaser Bar. The name perfectly describes the greasy goodness that you'll find here. This rock 'n' roll dive bar will serve up close to cheeseburger perfect that you'll find without having to hop on a plane to the US. Simplicity is key here.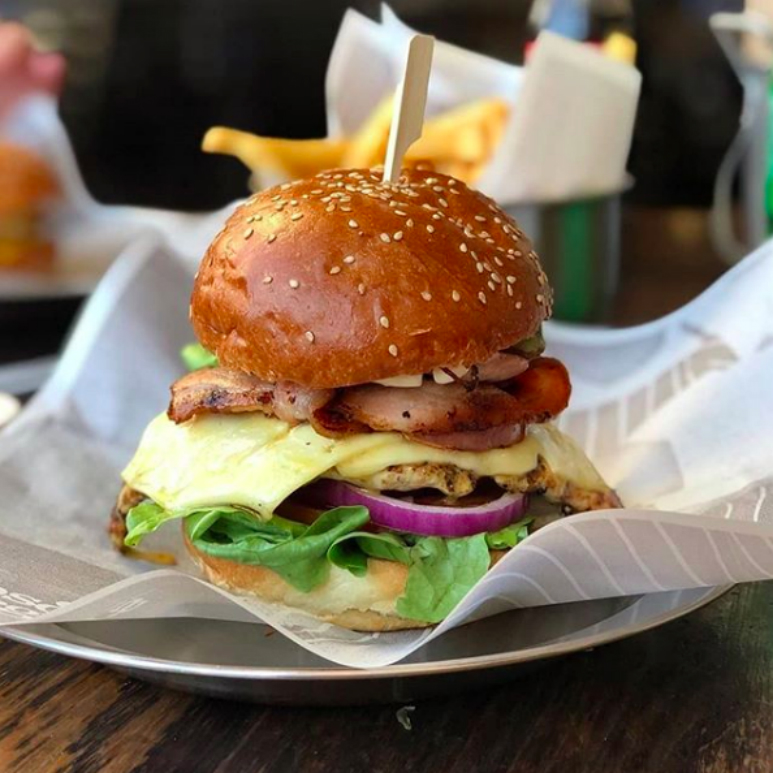 Ribs & Burgers [Fortitude Valley + Woolloongabba]
The name is pretty self-explanatory. Ribs and burgers are their two main specialities. Try one of their vegetarian superfood or beyond burgers on offer. Or perhaps you want to opt for one of their mighty burgers. I won't judge.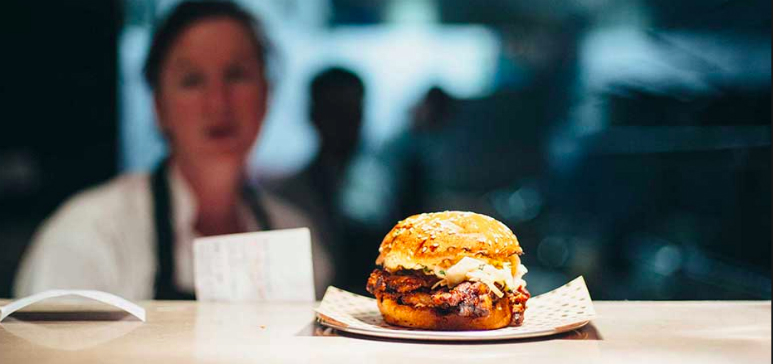 Chur Burger [Fortitude Valley]
The burgers at Chur Burger are the ones to get you salivating just by thinking about them. Everyone will be in their element here. Whether you're a beef, chicken or vegetarian lover, or after something a little different, there's surely someone on the menu to get your stomach rumbling.
Veganburgz [Fortitude Valley]
Soak up some sun and buns here. Take a bite of one of their lean, green burger machines (literally – a lot of their buns are coloured green thanks to a dose of matcha). Why not go for the Chick'n Me Out, Cheesy B, or King of the Tofu?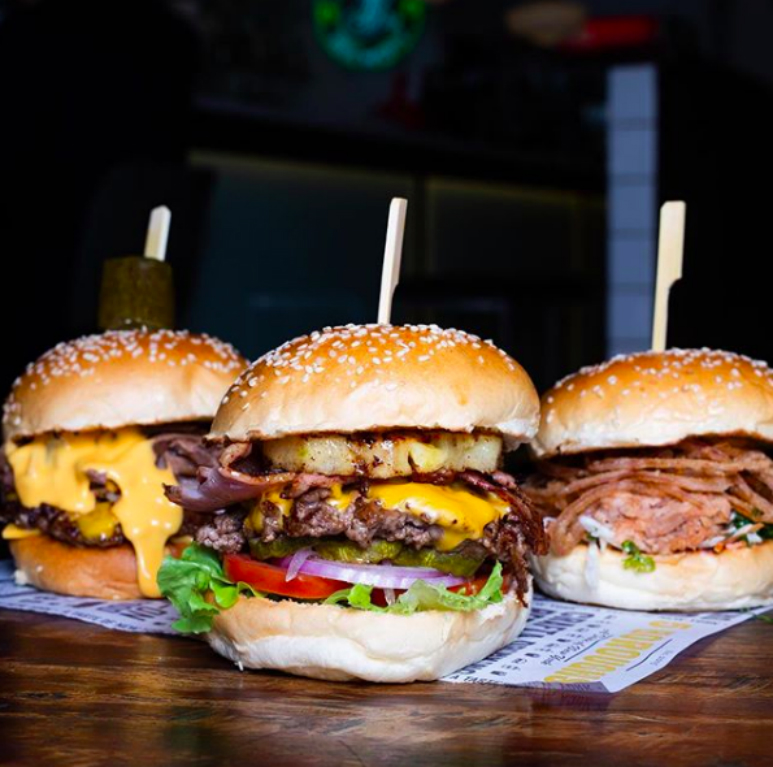 5 Boroughs [Ascot + Stones Corner]
These burgers are stacked taller than the Empire State Building. Experience Manhattan brought to life at 5 Boroughs – a NYC inspired burger, bar and grill. You'll be transported to the City that Never Sleeps in no time.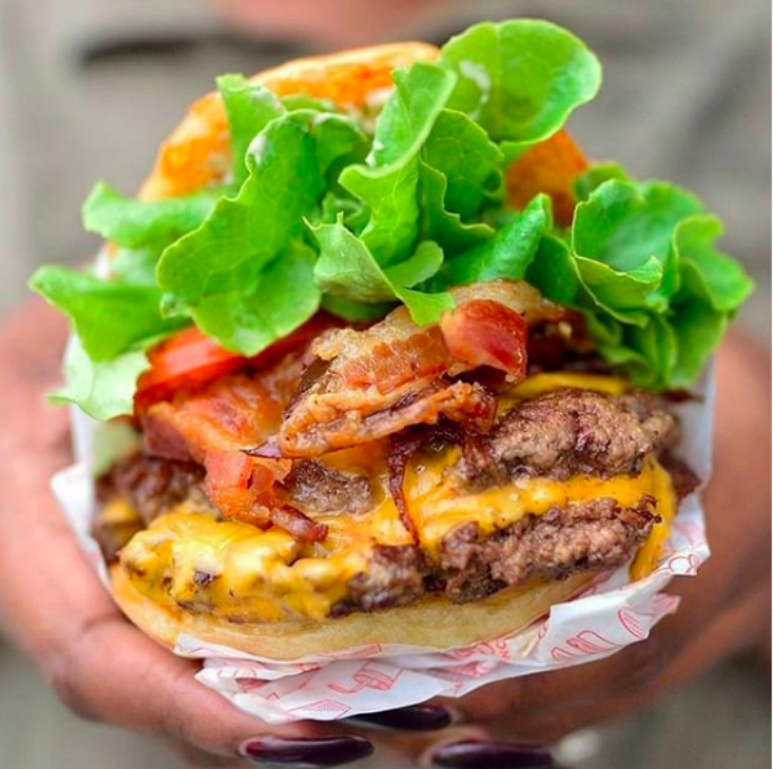 Betty's Burgers & Concrete Co. [Newstead + Chermside + Indooroopilly + Howard Smith Wharves]
Betty's Burgers makes your burger ordering experience perfect with their uncomplicated menu and plenty of sides and extras. Their thick, juicy burgers will have you asking for more.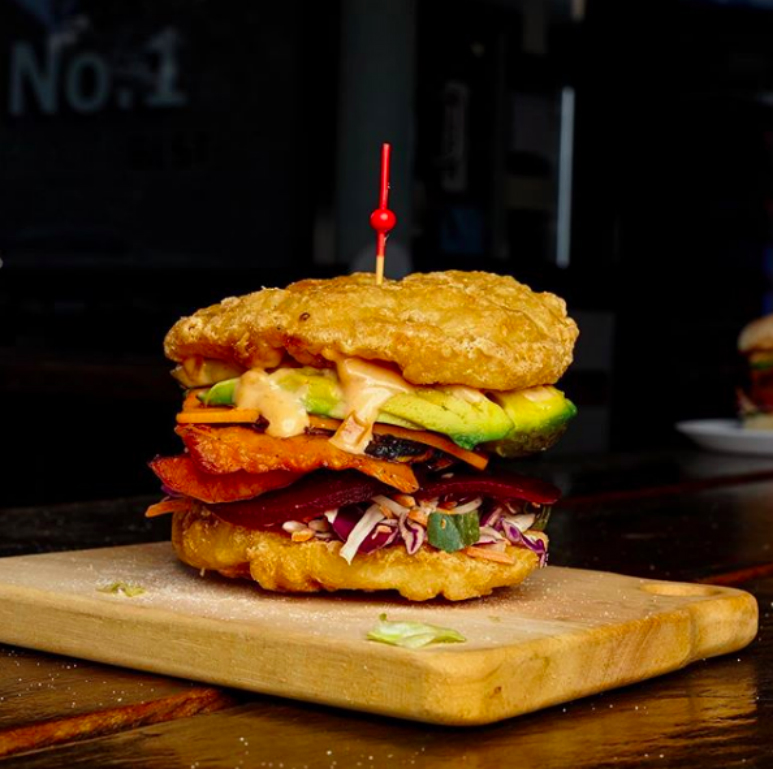 Just Poppy's [Riverhills]
Poppy's doesn't mess around their burgers. Their extensive meat and veggie burger menu will have the whole family covered. You'll be absolutely spoilt for choice here.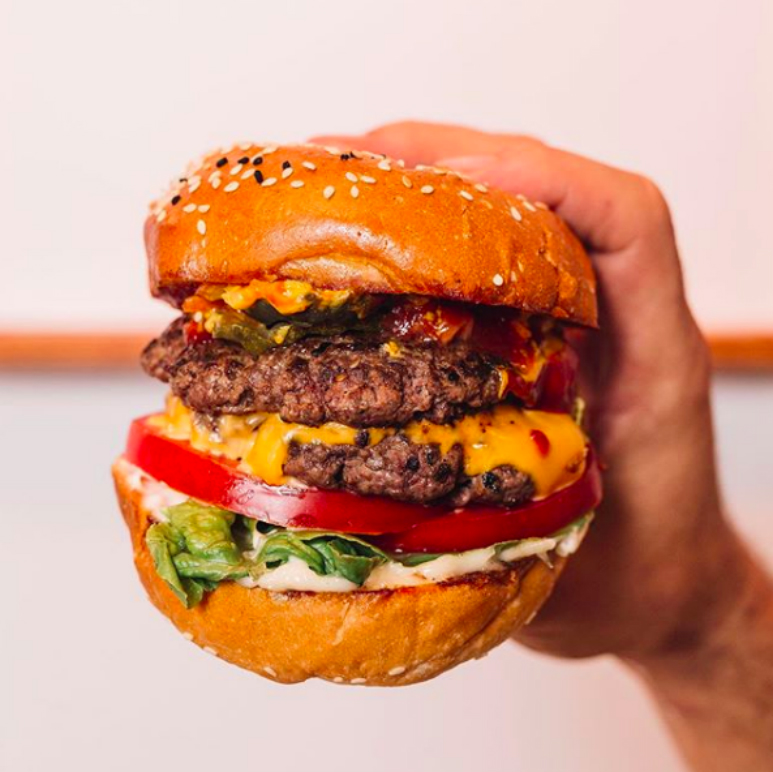 Lucky Egg [Fortitude Valley]
Want a good, lip-lickin' chicken burger? Well clucky for you! Started in a converted shipping container, Lucky Egg did fried chicken so well that they've now moved to the Valley Mall. Their menu is filled with all the classic, you can't go wrong with whatever choice you decide to make.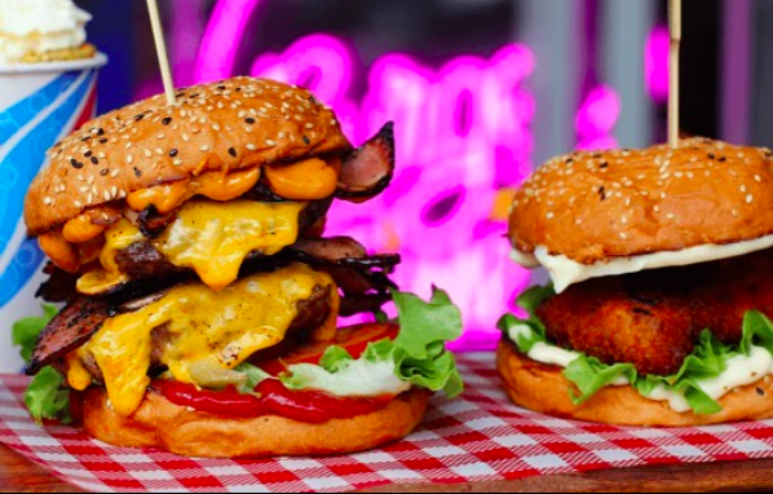 Burger Time 69 [West End + Redcliffe + Everton Park + Bulimba + Corinda]
Bringing back the Summer of '69. The menu is kept short and simple, but still gives you all of the expected choices of a burger joint. Go for one of the classics – Roomie Haloumi, Son of a Bun or The Zeus Burger. If you're in the mood to switch it up, you could opt for the Death By Maple or the Vegan Pulled Pork burger.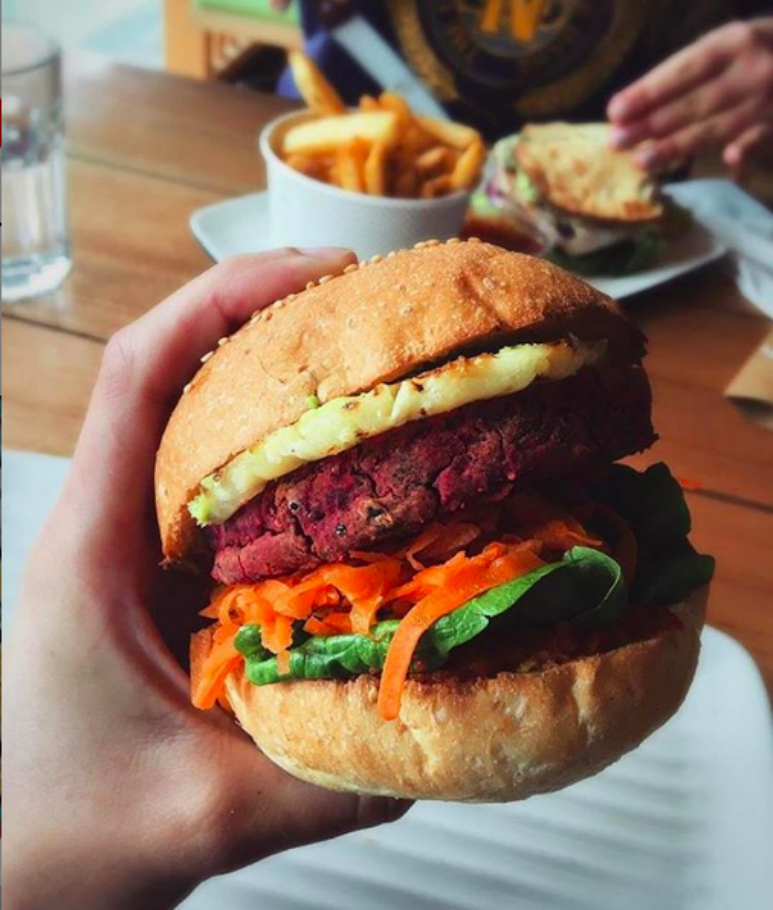 Grill'd [Everywhere… literally]
I don't even need to explain what Grill'd is. Everyone knows and everyone's been there. This is the perfect place to hit up for your burger fix if you want to be a little bit healthier. Don't want to go for your usual? Try out the beyond burger! It will have you thinking it's real meat.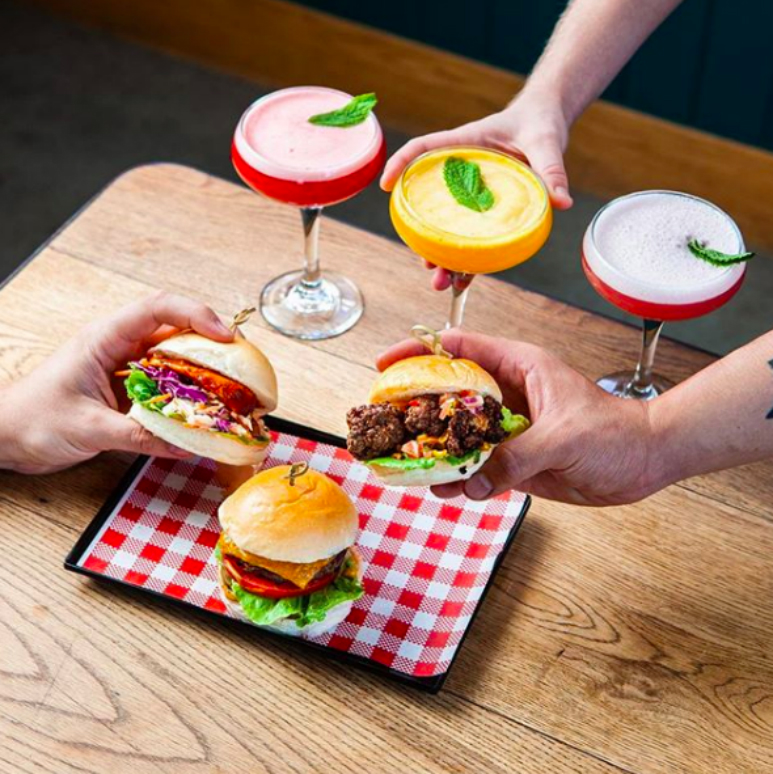 The Defiant Duck [Newstead]
Get ready to flap your wings and wet your beak here. The Defiant Duck is about to be your new favourite go-to for burgers, booze and tunes. Their burgers cater for anyone – the Classic Cheeseburger, the Mushroom Burger or The Defiant Cluck, all the way to the Mother Duckin' Burger for those who are more daring.
Make sure to roll down to your local burger joint on Burger Day. You'll be amazie-d at all the different flavours on offer. Go ahead and take a trip around the world with just your tastebuds.
Want more burger options? Check out BRISBANE'S BEST BURGERS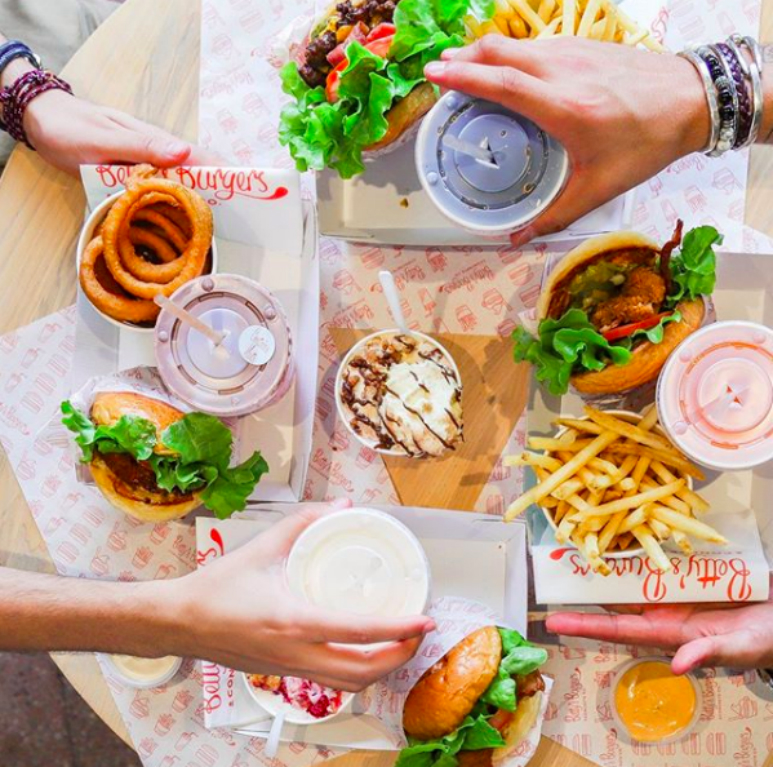 About the Author
An avid traveller and currently trying to find an excuse to go back to Europe. If you need me, you can find me either at a concert or event in Brisbane or the GC, or at home with my dog. I'm always trying to find an excuse to go out and try a new restaurant or café, so if you need to bribe me for something, there's your chance.