Behind Miss Bliss Treats
Local Artisan | Jacqui Toumbas
It might be fashion season, and to keep your energy and sustenance up while you shop we've come across one of Brisbane's tastiest healthy snacks! Mark your calendars from the 7th-10th of June for the Best of Brisbane Style & Design Market! To prepare you for what's to come we've met with Jacqui Toumbas, the creator behind Miss Bliss Wholefoods Kitchen and Miss Bliss Treats, who will be showcasing their delectable treats, and wholefood goodness. Make sure to head over to Indooroopilly Shopping Centre to check out their tantalizing treats!
"Head Baller" Jacqui has a love for good food, tasty food and healthy food and believes in giving consumers quality, nourishing food with an innovative and creative twist!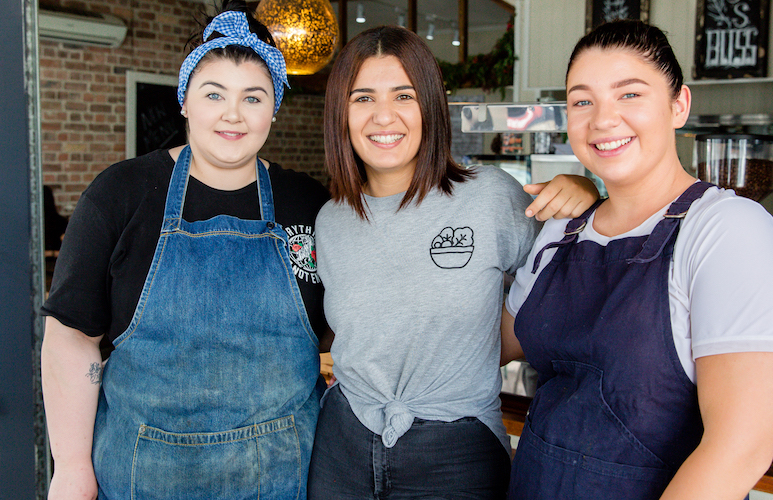 NAME: Jacqui Toumbas
NICKNAME:n/a
JOB TITLE: Owner/Nutritionist/ Head baller
VENUE: Miss Bliss Whole Foods Kitchen, Miss Bliss Treats
WEBSITE: www.missblisswholefoodskitchen.com.au | www.missblisstreats.com.au
FB: Miss Bliss Treats | Miss Bliss Wholefoods Kitchen
Insta: @missblissau | @missblisstreats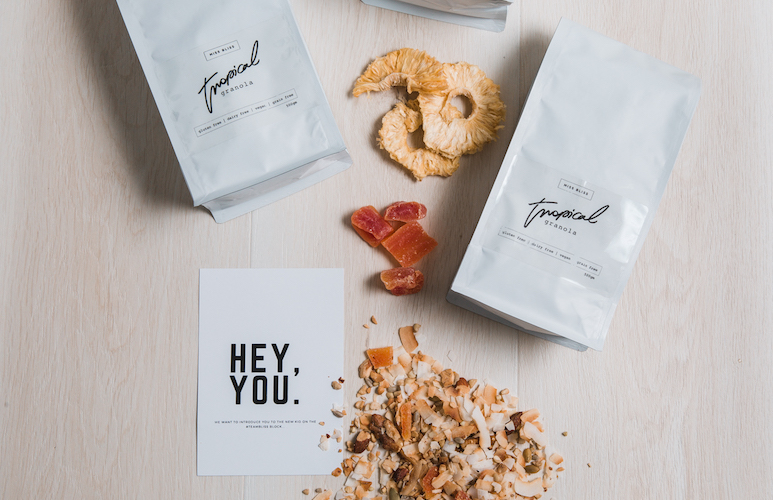 WHAT DO YOU LOVE MOST ABOUT WHAT YOU DO?
See people enjoy the products and creations we make
DESCRIBE A DAY IN THE LIFE OF YOU?
For me, a typical day starts with heading to my West End Café to see the team, set some goals for the day and have breakfast/ coffee with my family. After this it could really go anywhere, meetings, events, etc or to our new wholesale commercial kitchen in East Brisbane where my office is. We now wholesale, manufacture, white label and cater out of this kitchen.
WHAT ARE YOU PASSIONATE ABOUT?
I am passionate about providing people with quality food products that are good for them!
WHAT'S YOUR LIFE PHILOSOPHY?
It's simple, be happy and enjoy what I do!
5 WORDS THAT DESCRIBE YOU:
Hungry, Attentive, Creative, Driven, Meticulous
WHAT MAKES YOUR BRAND UNIQUE?
We are young, creative and innovative. We move with the trends but with our own twist – nourishing of course!
THREE PEOPLE (DEAD OR ALIVE) YOU WOULD INVITE FOR DINNER PARTY?
Nigella Lawson, Elvis Presley & Meghan Markle!
WHAT MADE YOU INTERESTED IN THIS EVENT?
Excited to released our retail range to a new clientele.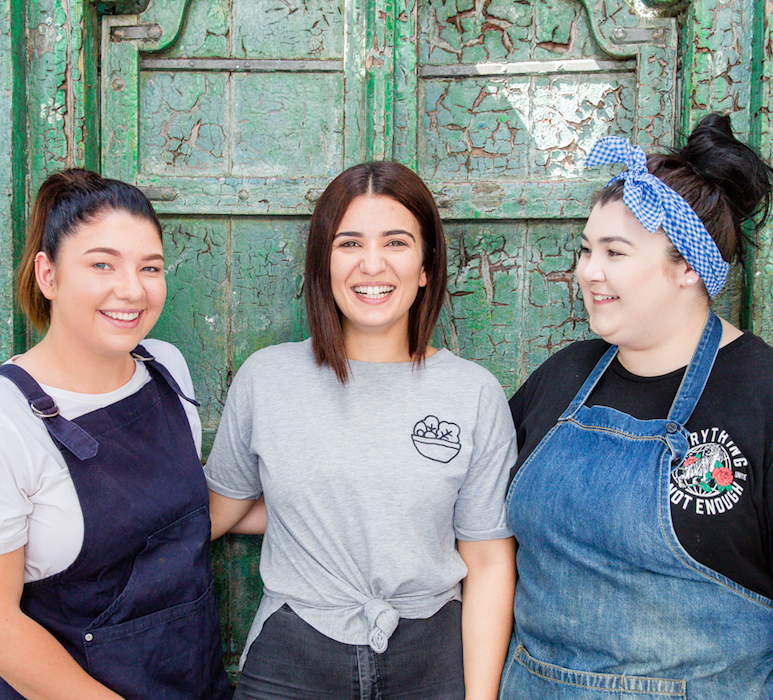 WHO'S YOUR INSPIRATION?
My yiayia (grandmother) – this afternoon I went to visit and we just sat there and talked all afternoon about cake recipes and what she is going to bake for the weekend. For a moment I just sat back and realised how beautiful it was that I could do that. She has always inspired me to cook and be creative!

IF YOU COULD MEET ANYONE IN THE WORLD, DEAD OR ALIVE, WHO WOULD IT BE?
Jesus
WHAT BRINGS YOU THE GREATEST SATISFACTION?
Food (too typical?) haha

WHAT IS THE BEST ADVICE YOU'VE BEEN GIVEN?
To not worry about what anyone else thinks of you, stay true to yourself and focus on your own thing.

WHAT IS ON YOUR BUCKET LIST?
I don't really have a bucket list, but one thing I know I want to do is much more travel!
WHAT IS YOUR GREATEST INDULGENCE?
My yiayia (grandmothers) pasta!

WHAT IS THE ONE THING PEOPLE WOULD BE SURPRISED TO KNOW ABOUT YOU?
I'm very antisocial and an introvert

WHAT IS THE ONE THING YOU WISH YOU KNEW WHEN YOU WERE YOUNGER?
Not to be so harsh on myself
WHERE IS YOUR FAVOURITE HOLIDAY DESTINATION? : New York!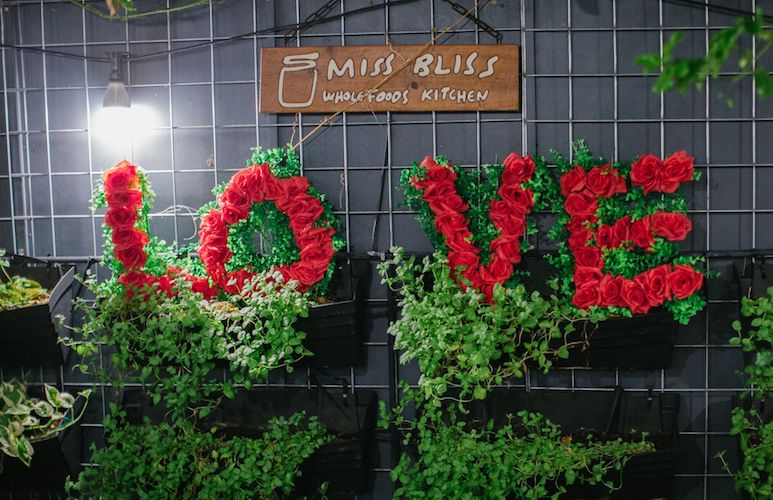 FAVOURITE PLACES IN BRISBANE:
EAT: If it's not Miss Bliss….LongTime
DRINK: I don't really drink, but I do love a great coffee!
CHEF: Scarlett Nunns
RELAX: One Wybelenna
SHOP: Indooroopilly Shopping Centre
TO IMPRESS: The Calile – IT IS GOING TO BE INCREDIBLE!
CULTURE/ARTS: Panayiri Festival!
EVENT: Riverfire!
SUNDAYS: Unwinding from the week, usually at home, in PJs!
BRISBANE'S BEST KEPT SECRET IS: Vlushe Blowdry Lounge! Unlimited blow dry membership – just saying!
NEXT EXCITING THING FOR ME IS: NEW RETAIL RANGE! And the launch of Corporate Catering!