Bird's Nest Restaurant
First Birthday, Sake And A While Lotta Chicken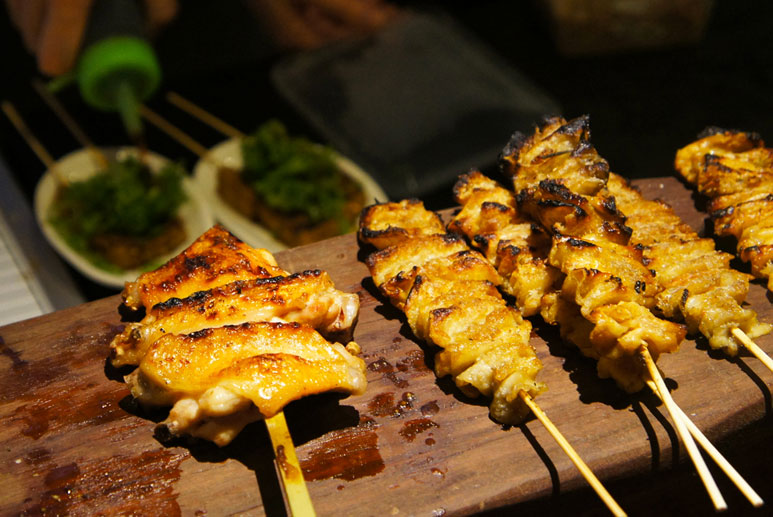 We don't know the type of first birthday that you would prefer, but for ours, flighty people, you can give it a side of Asahi, a little sake and a whole lotta smokin' yakitori … You can be guaranteed we won't even ask about gift bags or the cake on the way out!
Celebrating the very first birthday and one fabulously tasty year in business is West End's Bird's Nest. We don't mean the dread locked hippies (hey we love hippies!) but the local haunt where the Japanese food is authentic, the beer is ice cold and the menu is mostly all about chicken.
Whether you are after a late night bite or mid week couldn't-be-bothered-cookin', this place should be on your foodie hit list if it isn't already. The food is good. Damn good. And the girls that run it, well they are so divine that if it's chicken we eat everyday to keep 'em cooking, well so be it! It's gonna be eaten!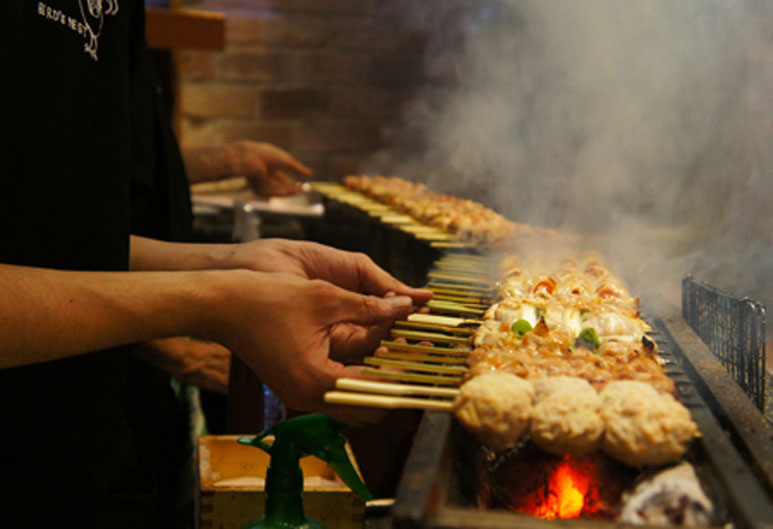 Adding their minx to the constantly changing West End/South Brisbane dining scene, Birds Nest, flat out refuses to fit into the Japanese restaurant mould of sushi/soba/sashimi, instead delivering a unique menu that uses age old (think 17th century old) cooking methods, a hell of a lot of skewered, juicy chicken and the freshest free range and organic produce they can source.
Mid dining we decide we will definitely take on anyone that challenges our fine coinsuring of karaage chicken to start … and BN's, served with wasabi mayonnaise, fresh cabbage and a delish traditional dressing, well it was so damn good we even politely split the last two pieces amongst our group of four.
(Sharing is caring after all people.) Chicken hearts and chicken arteries also got a fine mention. If you don't believe us simply look up the hash tag #dontbeachicken. That's what we told our peeps to do when we were raving about how good it was the next day.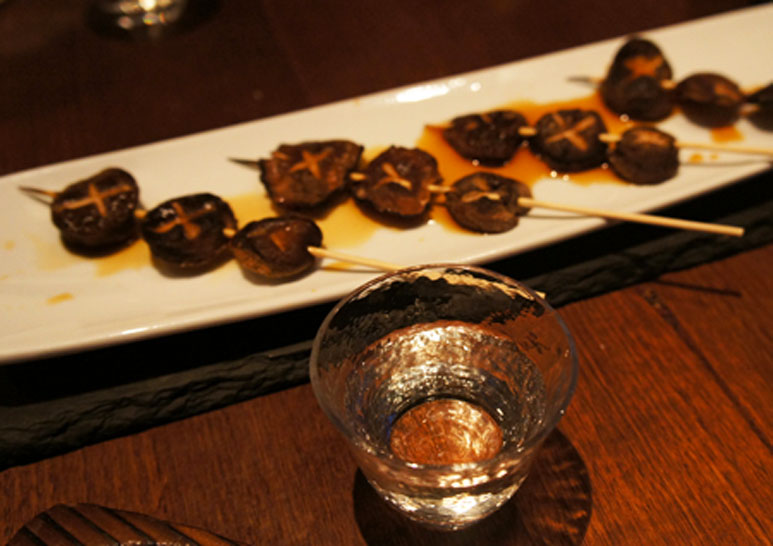 Oh. Did we mention the pork belly wrapped tomato yakitori? The Yaki Onigari grilled rice balls? The Ippin Junmai Ibaraki? And yeah.
The fit out is pretty damn cool as well. Firstly, we are fans of anyone who sacrifices shoe space in their suitcase to smuggle in fabulous lightshades and wooden privacy screens to outfit their restaurant. Secondly, a Japanese designer was flown in three times to direct the aussie shop fitters to create just the right Zen. Lost in translation is was not. A beautiful place to dine, it is.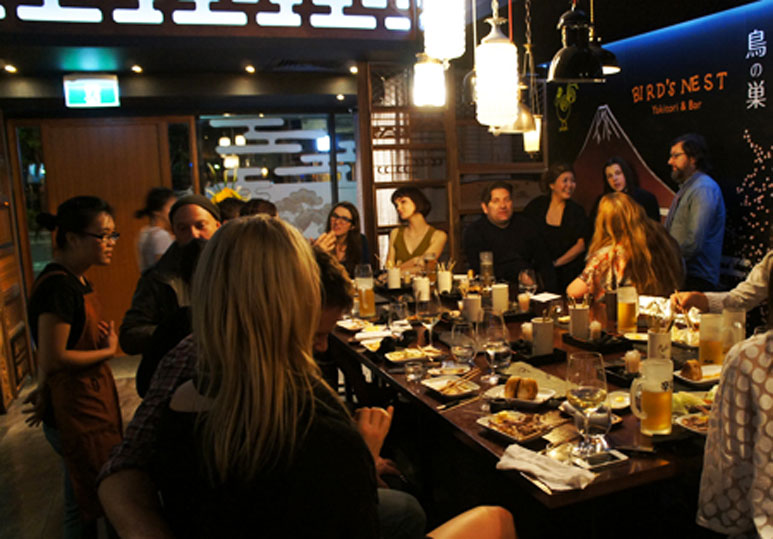 Co-owners Emi Kamada and Marie Yokoyma have working history well before their first birthday to boot … High school then 10 years of working together in the food and beverage department of one of Brisbane leading hotels. Grow local. Support local. Eat local.
Why Brisbane, that's a whole lotta talent you are serving up!
Bird's Nest Restaurant is open Monday-Sunday 5.30pm til late, and from midday on Friday's. You will find BN at Shop 5, 220 Melbourne St in South Brisbane and can call and book your own birthday party or any old dinner event on 07 3844 4306. Oh, and there are vegetarian options too!
-
Article & images by the fabulous Kylie Dadson
Published by Picky Pigeon Productions