Brewilliant: Brisbane's Best Breweries
Beer oh beer…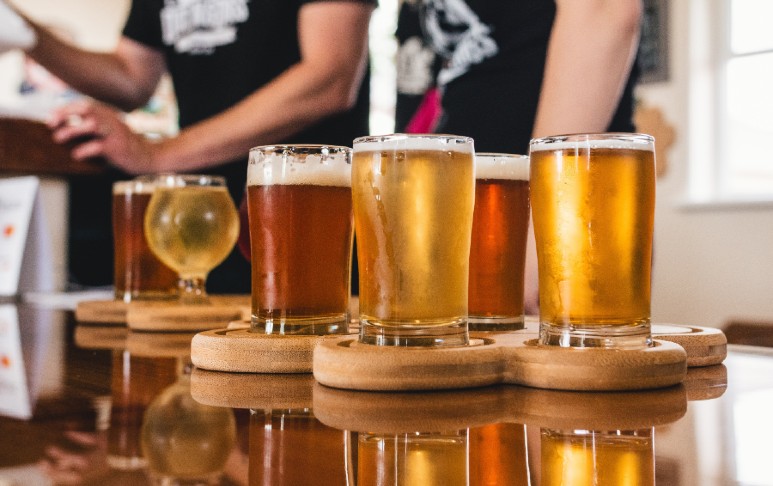 While we like to think we're a bit special, it appears that Brisbanites are no different to our counterparts in Melbourne and Sydney when it comes to our passion for great breweries. The past couple of years have seen many swap the pub for a brewery and for good reason too. Breweries offer a broad selection of fantastic beer that can be sampled and enjoyed in brightly lit halls or beer gardens that make it easy to strike up a conversation with the table beside. To top it off, most breweries offer tasty bites and meals to accompany ya brews. Here is our list of Brisbane's hottest breweries to clink a few pints at.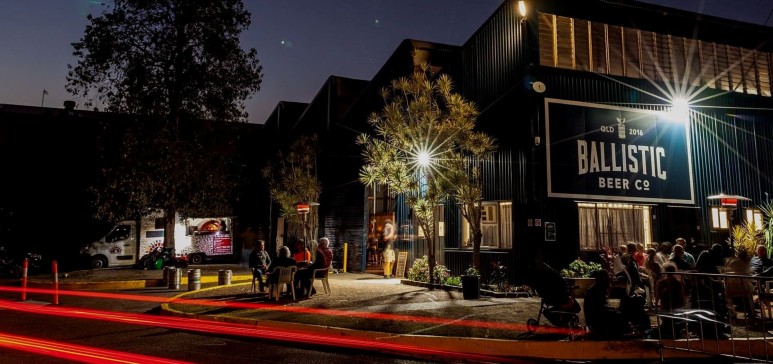 📷: Ballistic Beer Co.
Ballistic Beer Co. is widely regarded as one of Queensland's best beer producers and they had an unbeerlievable 5 of their beers place in the GABS Hottest 100 craft beers of 2020. You can find their 6th place Hawaiian Haze pale ale and 11 other beers at their brewery in Salisbury. The venue is a transformed World War II shed with central tables and beer booths. While not as expansive and atmospheric as other breweries on this list, if you're a true beer connoisseur, you will not be disappointed. Ballistic have spread their love all over with venues in West End and Springfield as well.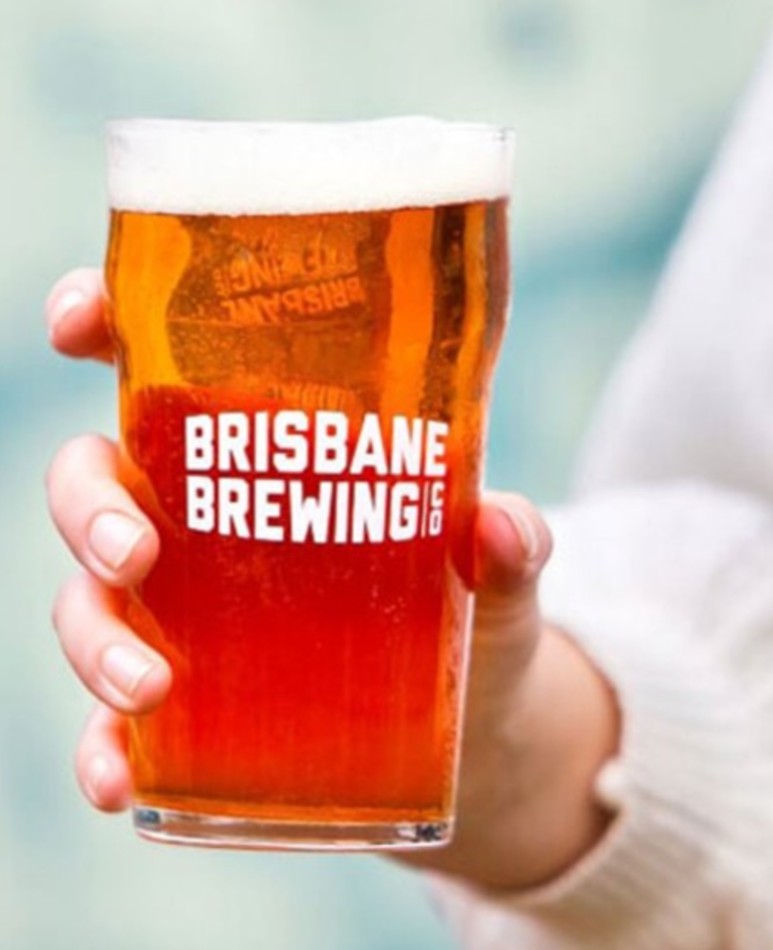 📷: Brisbane Brewing Co
You gotta respect the OG's and Brisbane Brewing Co. is exactly that – the original gangster on the scene. Since 2005 the brewery has been plying their trade in the heart of West End. Their West Coast IPA, Walker, which is dry-hopped with American hops, has become one of the best IPA's to come out of Brisbane. The timeless space is narrow but lively and bursting with the character of the ex fruit and veg shed of its former life. Between tasty beverages order share plates of cauliflower/pork belly bao or arancini balls. It's not a bad choice for your next function either with the venue capable of hosting functions of up to 50 people.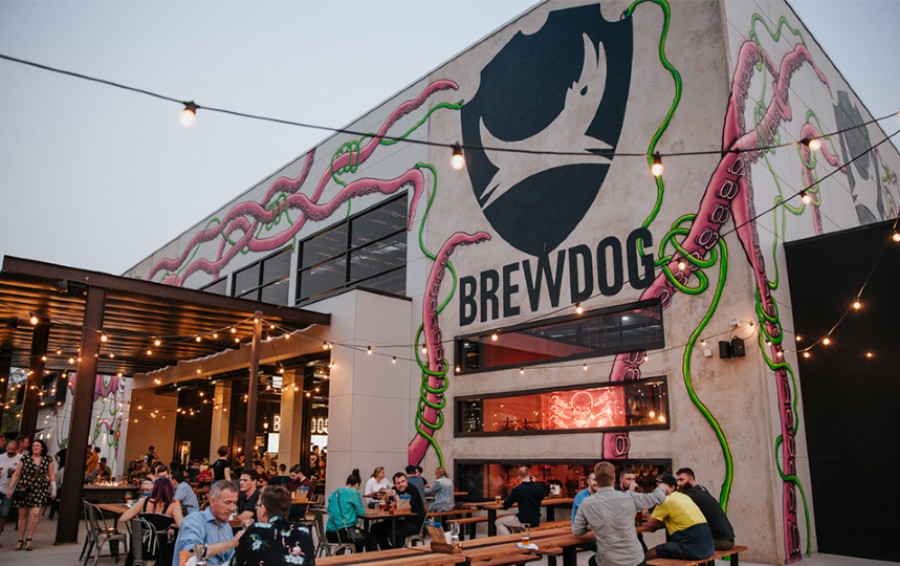 📷: Brewdog Dogtap
We'll take it as a compliment that famed Scottish beer producer Brewdog chose to open up a $30 million, 485-square-metre riverside patio right here in Brisvegas. The beer behemoth's enormous site located in Murrarie is covered in eclectic street-art and boasts 19 taps of God's nectar including their world-renowned Punk IPA. Vegans will love their 2-4-1 Monday deals but maybe not so much their gigantic and pricey meat burgers.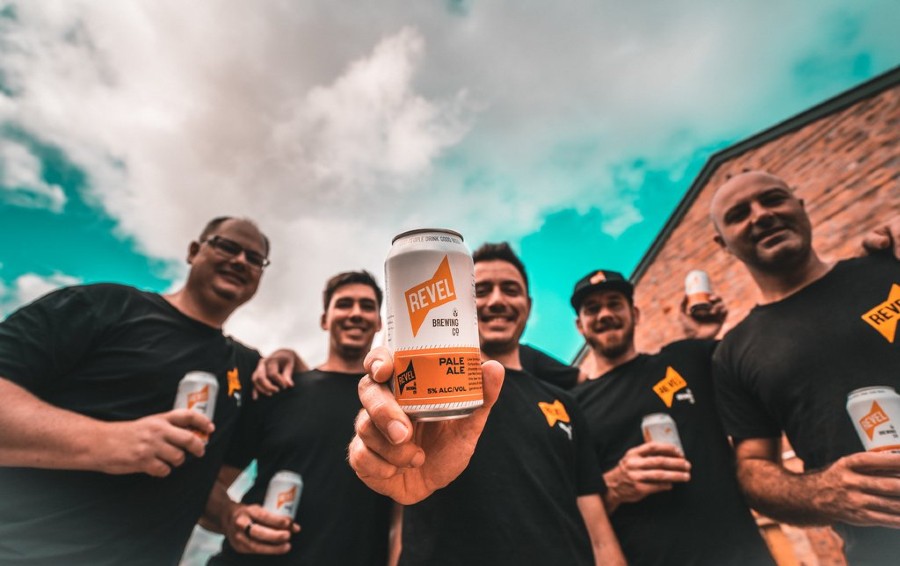 📷: Revel Brewing Co
Founder of Revel Brewing, Jay Neven, certainly succeeded when he set out to establish a brewery in Bulimba on Brisbane's circuit. Revel made a splash on the scene in 2018 when it was crowned Brisbane's best new brewery at the Queensland Food & Wine awards. The tidy beer garden out back is the perfect place to sink a few brews and forget your blues. Head inside after to try one of their 9 wood-fired oven pizzas. Walking through the space you will see three 3000-litre fermenting tanks and two 1500-litre tanks as a friendly reminder that they mean beersness.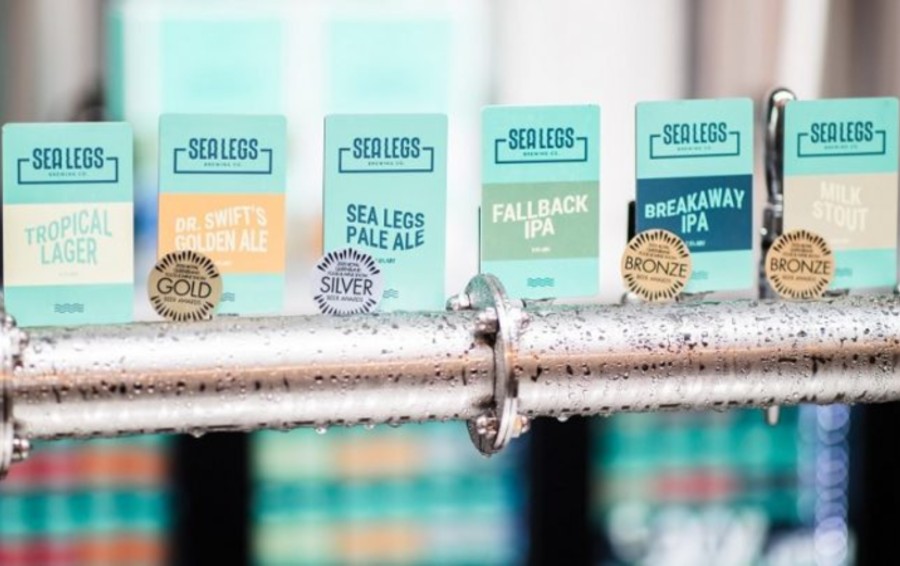 📷: Sea Legs Brewing Co.
Sea Legs have the enviable fortune of being located in the scenic pocket of Kangaroo Point's Main street, allowing guests to arrive by ferry at the nearby Holman street stop. The location isn't the only positive however, with a tastefully arranged interior and even tastier selection of beers on tap. Only their core range is brewed on-site but the others can be found on the taps or in cans. If you're a fan of dark beers, the Nitro Milk Stout is a must. The six engineering mates who founded the brewery ensure you won't leave hungry with an American-style food menu and hand-stretched pizzas to soak up all that good ale.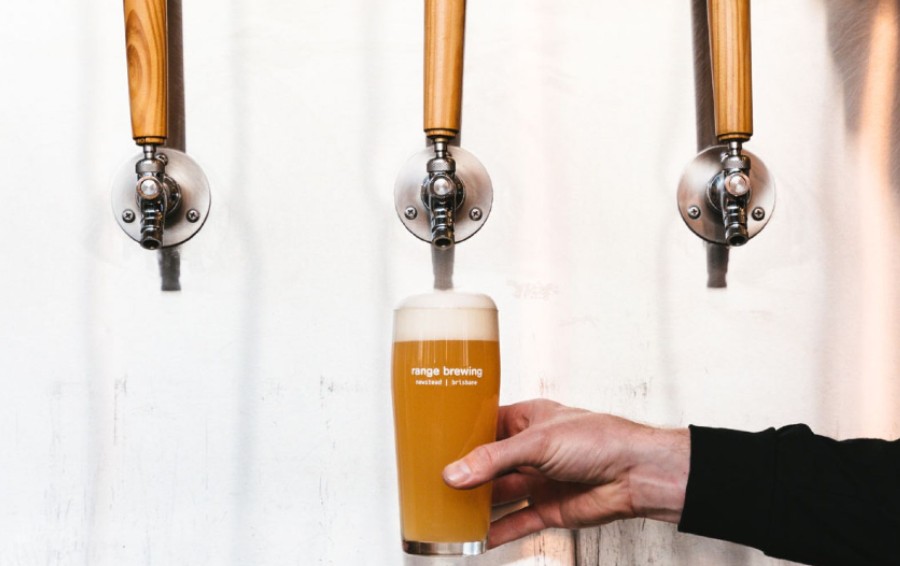 📷: Range Brewing Co.
Are the 45-minute queues worth it for Range Brewing's weekly beer drop on a Friday? Answer: Yes! The brewery has built a cult-like following through incredible beer and very clever marketing. The limited availability of their beer which was until recently reserved to just their breweries and online store, created an aura around their brand which had beer connoisseurs from all around town crawling in out of curiosity. With 11 pages of craft beer of offered on their website, spoilt for choice is an understatement. Go for their DDH (Double Dry Hopped) IPA Reflections if you're a fan of a hard hittin IPA. Oh and don't drink on an empty stomach, enjoy one of their sourdough pizzas while you're there.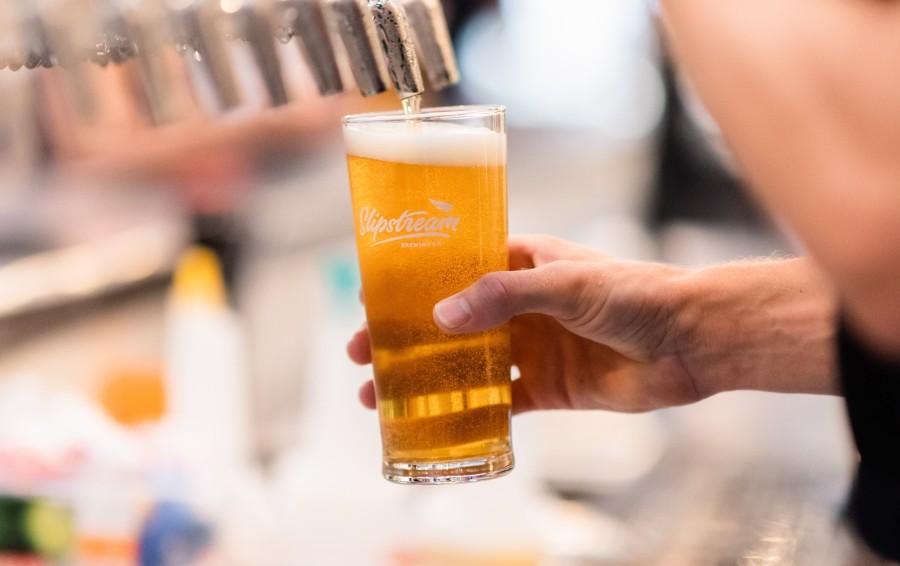 📷: Slipstream Brewing Co
Slipstream nails the brewery ambiance with a spacious and brightly lit beerhall. Twenty taps and a newly renovated bar and kitchen should cover all your needs for the afternoon if you are to find yourself in and around Brisbane's Southside. Our tip, try the red ale if malty beers are your thing.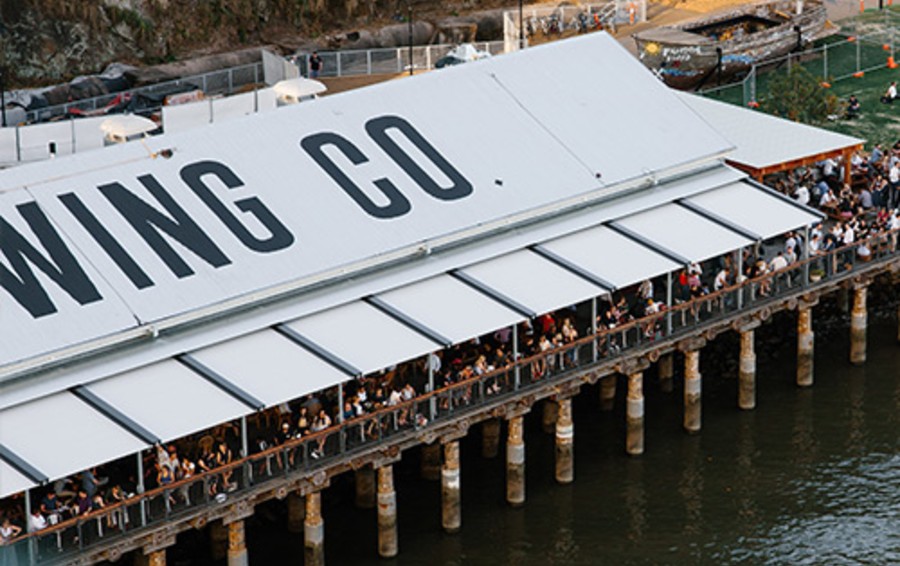 📷: Felons Brewing Co.
Leaving out Felons from a list of Brisbane's best breweries would be blasphemous. Felons has established itself as Brisbane's biggest licensed venue and with beer halls, beer gardens, city views, live music and more, Felons truly has it all. The brewery takes centre stage on Howard Smith Wharves and its close proximity to other entertainment precincts makes it the ultimate spot for a few before a big night. Mind you, parking up for the whole evening is not a bad op either.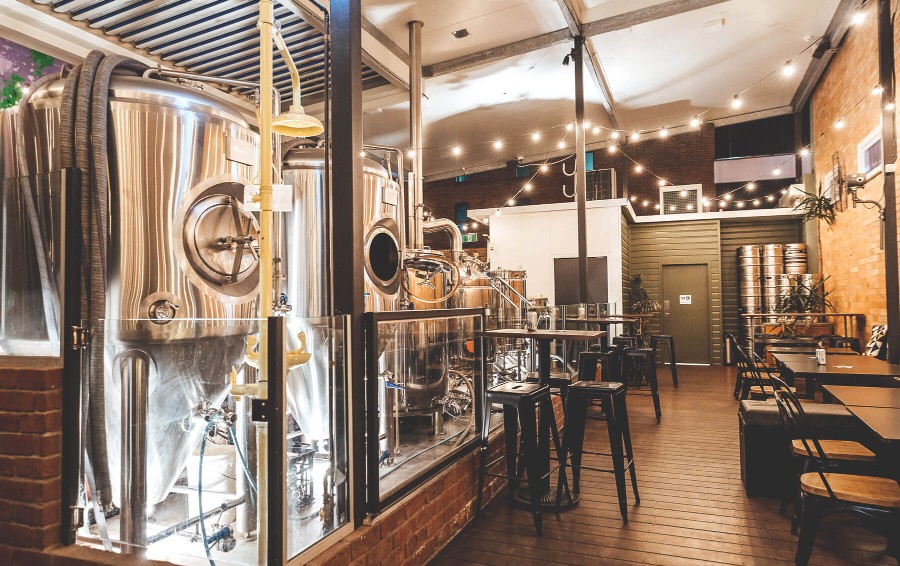 📷: Catchment Brewing Co.
Catchment Brewing makes choosing a spot for a pint in Westend just that little bit harder. They'll argue that their brewery on Boundary Road, in the heart of it all, embodies what Westend is about better than anyone else. Each of their core range is named after iconic spots and stories pertaining to the suburb's vibrant history.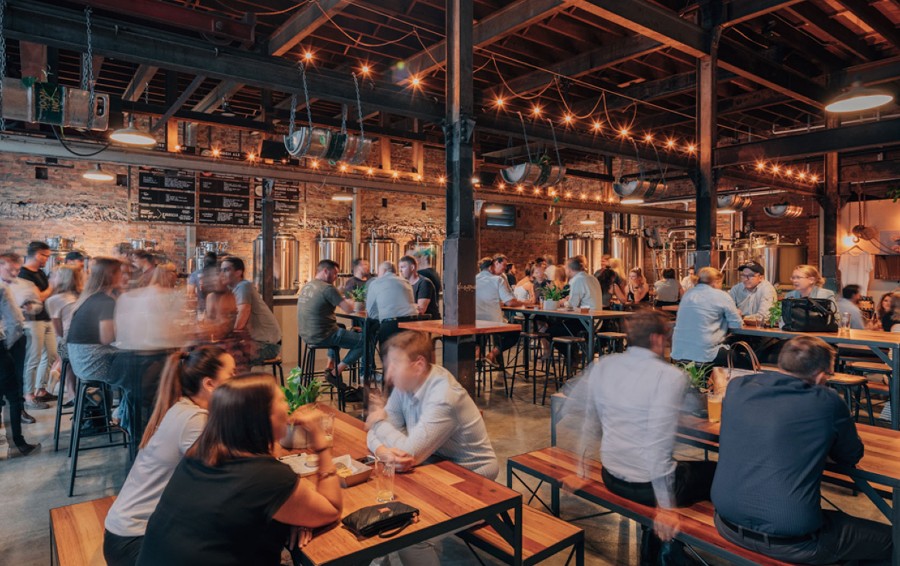 📷: Stone & Wood
Stone & Wood blessed Brisbane with its very own brewery not too long ago and we thank them. The international reputation for their out-of-this-world pacific ale is not going anywhere anytime soon and you would be hard pressed to find many bars in Brisbane without their liquid gold on tap. What you will find at this brewery that you will not find elsewhere are their Counter Culture and Pilot Batch brews along with delicious sides and meals from their canteen including pumpkin hummus and crispy pork belly.
Does trying all of these seem like a bit too much? We disagree, time to get beersy! Start checking off each of Brisbane's Best Breweries now - hop to it. Hiccup!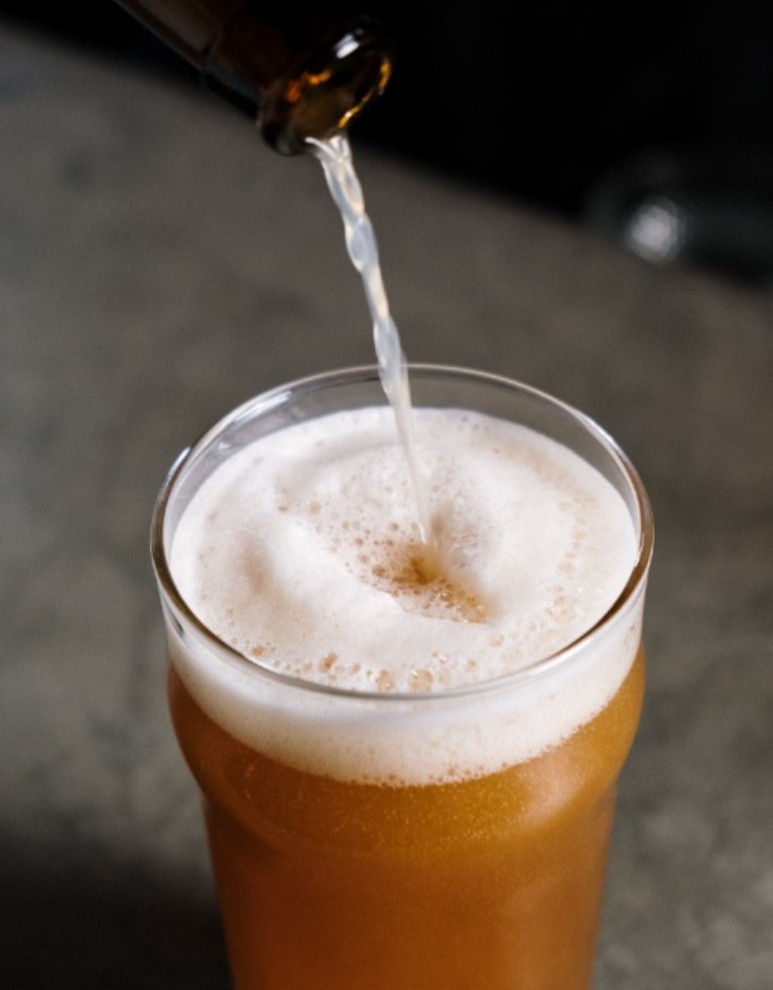 About the Author

There are 3 F's that are prominent in Nikesh's life; food, French and footwear. Having combined the former 2 during his bakery tour in Bordeaux for 2 years, he is now hustling sneakers, eating pastries (still) and praying for the Brisbane Broncos.