Brisbane's Best Bites on a Budget
7 Cheap Chomps in the City
Brisbane is teeming with delicious eats – but where can you find the best food Brisbane has to offer on a budget? Right in the heart of the city, of course! We've found seven of Brisbane's best cheap eats that will fill you up without starving your wallet. Chomp chomp!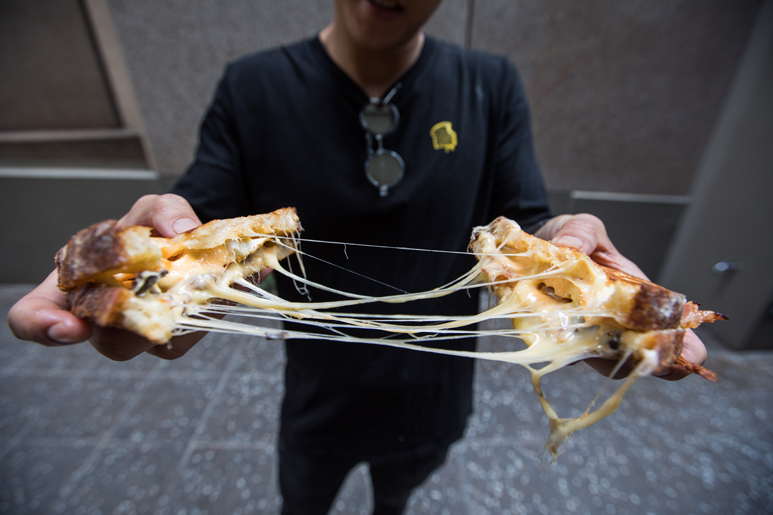 even
Melt Brothers | Brisbane CBD & Garden City
It's time to get cheesy with the Melt Brothers' grilled cheese! They've got the widest and wildest range of gourmet grilled cheeses that you can imagine. Go for a classic three-cheese melts or treat yourself to some indulgent inventions like the Mi Goreng Crazy, topped with noodles, roast chicken, fried eggs, Sriracha mayo (and cheese, of course!) or the MC Cheesy, topped with mac and cheese, maple bacon, smokey barbecue sauce and – you guessed it – cheese! Did somebody say smashed avo? Melt Brothers have got that too, and they've shaken it up with Shake That Hass – smashed avocado and tomato, melted together with three mouthwatering cheeses for $8.50. Looking for a quick side bite? Try their melting Mozzarella Sticks, starting at $5 a serve – you won't be able to pull away from this cheese pull! Whatever melts your heart, the Melt Brothers will melt away the winter chills and keep you toasty warm with their grilled cheeses!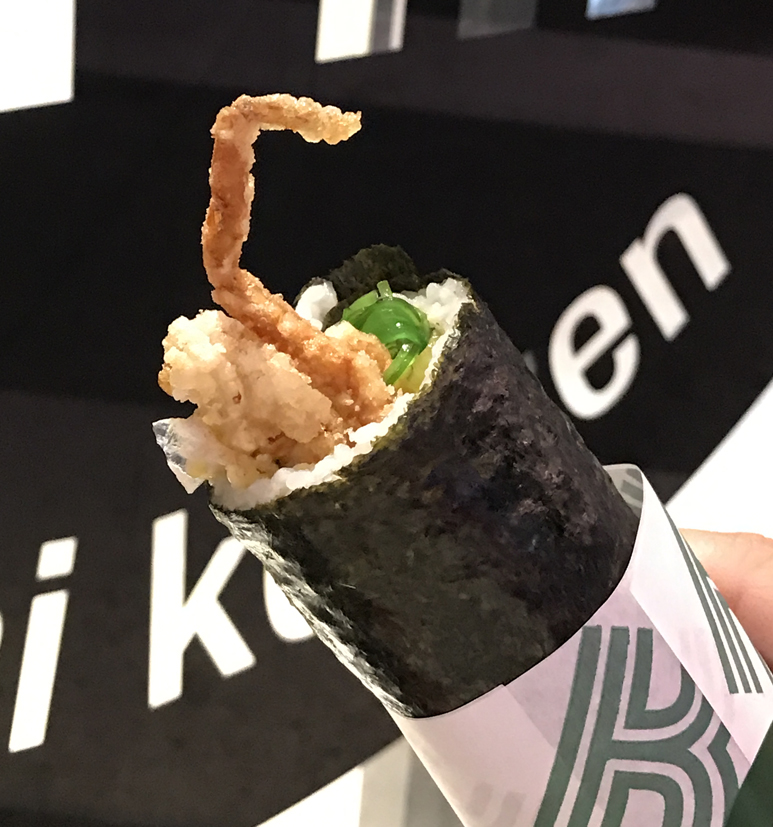 Roll up, roll up! Sushi Kenzen is the sushi joint you've always wanted, serving sashimi salmon, bespoke sushi rolls, and customisable rice bowls using locally sourced and sustainable ingredients. Create your taste and choose your own fillings, sauces and toppings, or stick with traditional sushi rolls and sushi burritos fresh from their display cabinet! Why not get a combo meal with a side and a drink starting from $9.50 – did we mention they do bubble tea? Grab some friends and get the party started with a party platter filled with your classic sushi favourites, serving up to 4 people. The Japanese-trained chefs at Sushi Kenzen know what they're doing – so just roll with it!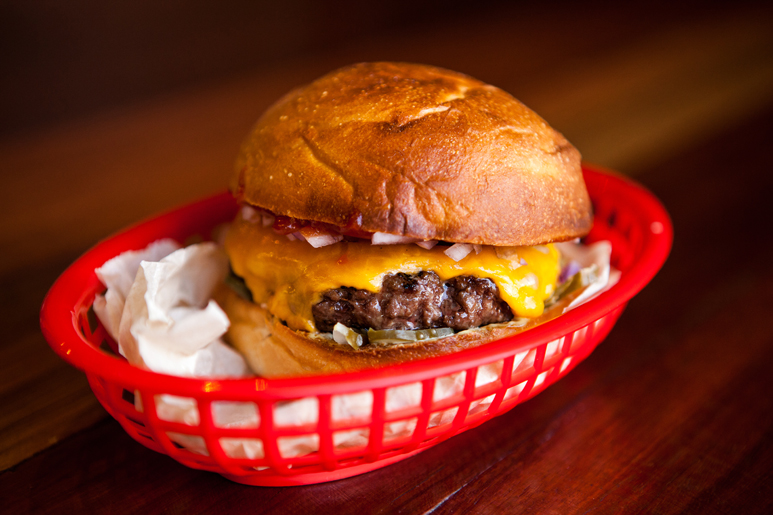 Eating cheap doesn't mean you have to c(h)ompromise on quality! Billykart Bar serves one of the best American-style gourmet cheeseburgers in Brisbane. Picture this: a thick and juicy dry-aged and house-made beef patty, topped with melting cheese, crunchy pickles and onion, drizzled with ketchup and mustard mayo on an indulgent milk bun – are you drooling yet? If beef's not your feast, chomp on their fried chicken sandwich – complete with juicy Southern-fried chicken thigh, topped with cheese and covered in oozing Cajun remoulade on a milk bun for $16. Billykart is located in the heart of Brisbane but their burgers will transport your tastebuds to America with just one bite!

Don't feel like doing dishes tonight? Brisbane Brewing Co's delicious Spiced Cauliflower Salad will make the perfect side dish for the $19.99 Parmy Special! It's all about balance, right? Think thick, rich napoli sauce smothered over the most juicy piece of chicken paired with spiced roast cauliflower, feta, pickled onion and salad greens. Are you drooling yet? We certainly are. So Queensland, so tasty and who doesn't want to party like it's 1999?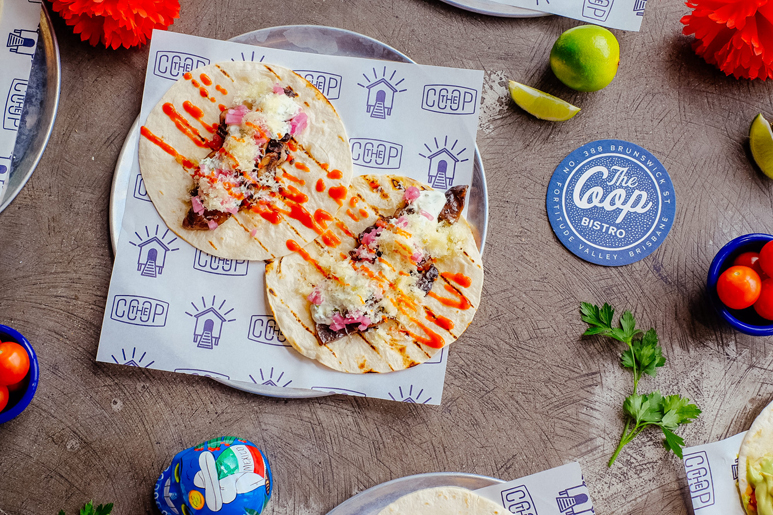 Thursday? I think you mean $3 Taco Day at The Coop Bistro! Choose from the tastiest selection of tacos for only $3 on Thursdays – all day, all night. All tacos are served on a flour or gluten-free corn tortilla and topped with decadent and fillings that melt in your mouth and burst with flavour! They've got seven delicious taco options for everyone – BBQ beef-lovers, chicken karaage chicks, and vegetarian champions alike! Fill up on their tasty tacos and wash it all down with some sangria, margaritas, or – if you're feeling particularly adventurous – tequila shots! Every Thursday is $3 Taco Day at The Coop Bistro – don't just taco 'bout it – taste it!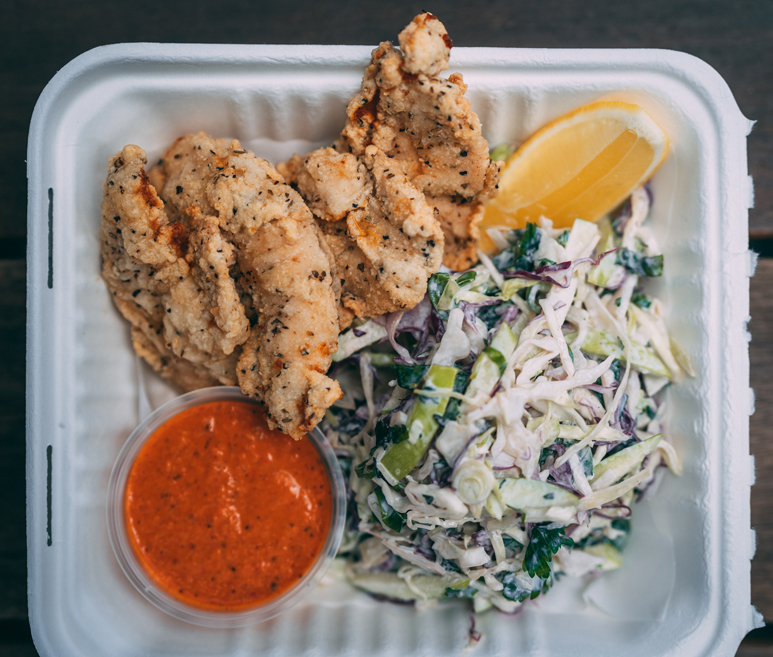 The latest bird to enter the fried chicken scene, these guys have created a flippin' fabulously addictive fried chicken that's both crispy and bursting with flavour. Get started with some Buffalo Wings and before moving on to the main course – a Box Meal. For $16.50, you get to choose your cut of chicken – from drumsticks, to wings, to Maryland steak – and a side of your choice plus a house-made sauce to complement the whole meal. Take home, order in from Deliveroo, or enjoy your fried chicken feast under the fairy light trees at Flippin' the Bird! You'd be flippin' mad to miss it.

PSA! We know that Mondays can be pretty schnitty... That's why Brewhouse Brisbane' schnitzels are $15 all night! Get yourself down to #brewhousebrisbane and end the day right #schnittynight. There's nothing quite like throwing back a few pints and sinking your teeth a perfectly cooked, golden, crispy piece of chicken after a hard day at the office. Forget cooking, this'll cure Mondayitis every week. It's the only way. Pub food in Winter is better than Tina and simply the BEST!
About the Author
Samantha strongly believes in a balanced lifestyle.. yoga with coffee, a crunchy salad with rosé, seafood with French champagne are just some of her favourite balancing acts. To her, life is about learning and experiencing new things, but some things are for sure: Brisbane is a very exciting city, good food nourishes the soul and wine fixes better than tape. Follow Sam's culinary and social adventures on insta @sipping.brisbane.