Best Dog Friendly Cafes
Top spots for you and your pooch!
Although dogs have always been man's best friend, in recent years the top spot has come under some serious competition from our newest pal, coffee. But why choose between our two great loves? There are some wonderful local Brissy haunts that will always welcome your favourite canine companion with open arms, not to mention a water bowl and a nice patch of outdoor shade. And since dogs are the best lunch date companions – they don't talk about their ex-boyfriends for an hour or send their skinny vanilla latte back twice - don't leave them at home on your next coffee expedition. Bring them along to one of these fabulous doggy-friendly establishments!
You'd be forgiven for thinking this was an exclusively dog-owners only café. On a Saturday morning, Beans on the Green is packed out with dogs and their human companions getting a drink and a bite to eat during their morning walk. Sip on a great quality coffee while your dog makes some furry friends. It's a win-win!
This place LOVES pups so much they make house-made doggy treats. Only the best for you and your pet. Made with all-natural peanut butter and wholemeal flour. A complementary treat for each pooch for each paying customer. Did we also mention they sell Hugo's puppy ice cream? Perfect for Brisbane weather. Treat yourself and your best friend with goodness from Mylk & Ko.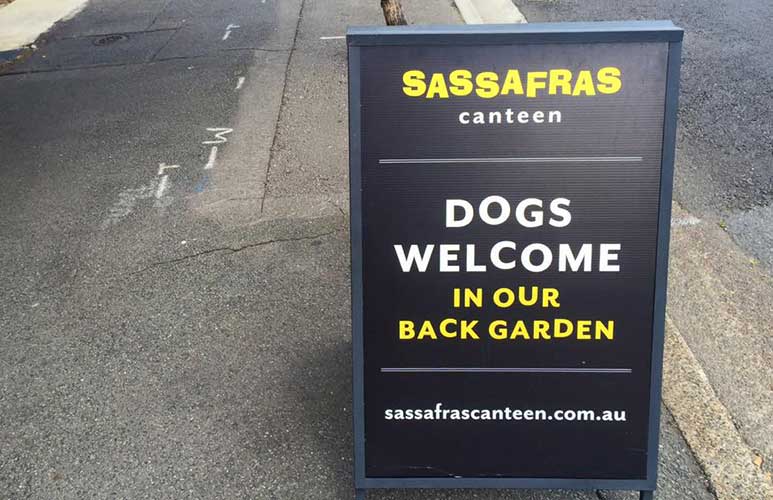 This is a longstanding Brissy favourite that has been promoting the inclusion of our dog-children since before it was cool. With a leafy outdoor patio and the biggest doggy water bowl you've ever seen, it's sure to be a favourite with you and your four-legged friend.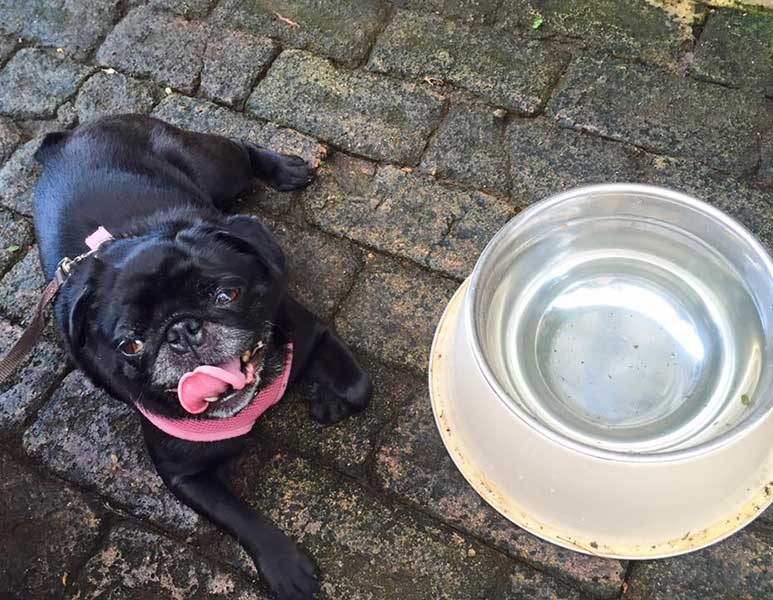 Set amongst the grounds of the Red Hill Bowls Club, Arthur's Green is located in prime dog-walking territory. Stop in after your morning stroll and soak in the great atmosphere, spacious outdoor dining space and simple but delicious menu!
This little gem in South Brisbane makes all their cakes, pastries, muffins and jams on site, and welcomes dogs to join in the fun at their outdoor seating area. Enjoy their ever-changing, seasonal breakfast menu (with your fur-baby in tow, of course).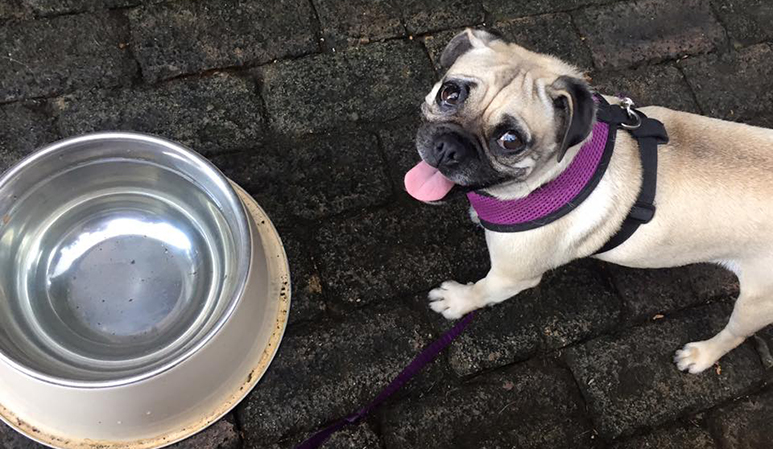 You know a café is 100% dog-friendly when it's named after a very special rescue pup! With a courtyard that is always busy with fur-legged friends, it's hard to go past Saabi for your next dog-date.
With a relaxed setting and a some great outdoor seating options for you and your pooch, Nana and Das ticks all the boxes with its great menu and Grandma's living-room feel. As an added bonus, this little Kedron café now has a liquor license and live music on Sundays!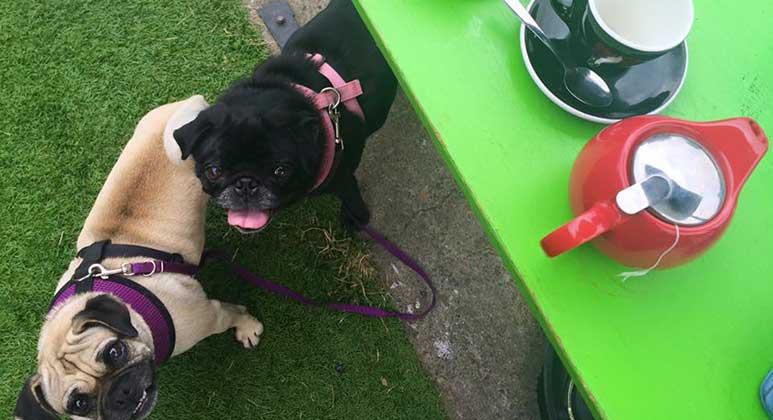 About the Author
I'm a strong believer in the importance of good food and even better company. When I'm not procrastinating over my Creative Industries and Law degree, you can find me fuelling my brunch addiction, planning new adventures and taking photos of my dogs (or other people's dogs – I'm not choosy).