Brisbane's Best Healthy Sweet Treats
A little something for the healthy at heart.
There are two types of people in the world… those who starve themselves from dessert, and those who take part in this wonderful thing called 'balance'!
Even if you aren't a gym junkie, you've likely tried to keep your diet clean and green, hoping to instantly remove that good ol' double chin. Despite our irrational efforts, sometimes our sweet tooth has other plans for us. If you're guilty of trying to figure out how many calories are exactly in that handful of M&Ms you just ate because apparently sugar is the enemy, then I have something exciting to tell you… You can have your cake and eat it too! Well, kinda.
When it comes to healthier treat alternatives, it doesn't mean that you have to compromise taste. We tracked down Brisbane's best healthy treats, so you can really live your best life, because food is life, right?
Hope you're not hungry!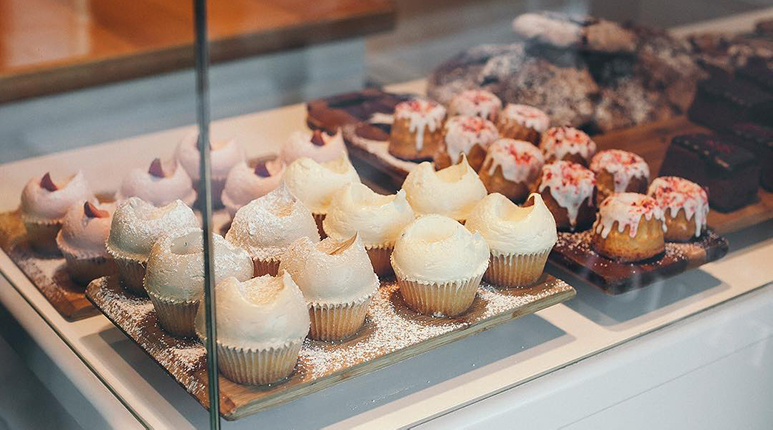 TENERIFFE + RED HILL + CAMP HILL
By the jaw-dropping window display of sweet treats, you will want to skip Botanica's salad bar and go straight to dessert. No shade to salads, I am just all for treating yourself!
Botanica's sweet treats are all completely gluten-free and are made with only the most premium ingredients like Callebaut chocolate, almond meal, real vanilla beans and real fruit. So basically, if you have two cakes, then you have had your recommended daily dose of fruit for the day, right? Nutritionists, please don't @ me!
With a number of mouth-watering sweets to choose from, you can't go wrong with their vegan brownie with coconut caramel or the ever-so-simple, yet ever-so-tasty vanilla bean cupcake.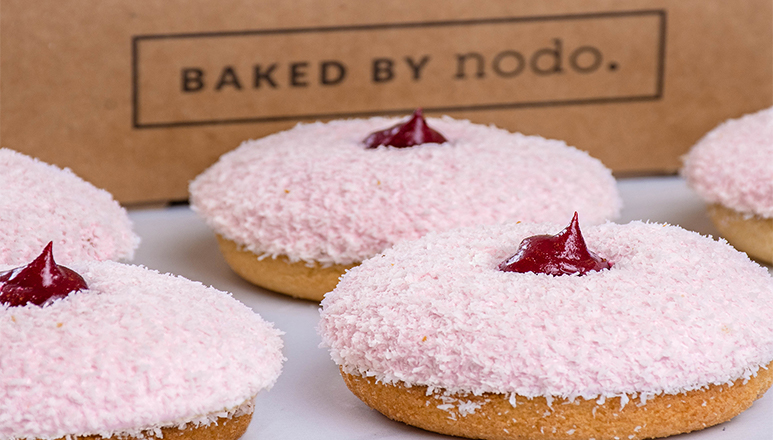 NEWSTEAD + CAMP HILL + BRISBANE CITY
Donuts are usually god's gift to taste buds, but Satan's gift to the waistline!
Don't fret! The Nodo angels have created a number of donuts that are not only not-so-bad for your hips and aesthetically pleasing for your Instagram game... but the best damn tasting donuts you will ever try!
Being the home of the notorious gluten-free donuts, Nodo is truly reinventing the sweets game for coeliacs' everywhere. With their mantra, of 'baked, not fried,' Nodo Donuts are made fresh daily, from scratch, using only the finest ingredients possible. These bebes are so fresh that they are more than encouraged to be eaten for breakfast.
Hot tip: get the Nodo Vovo, the ode to the classic Aussie treat.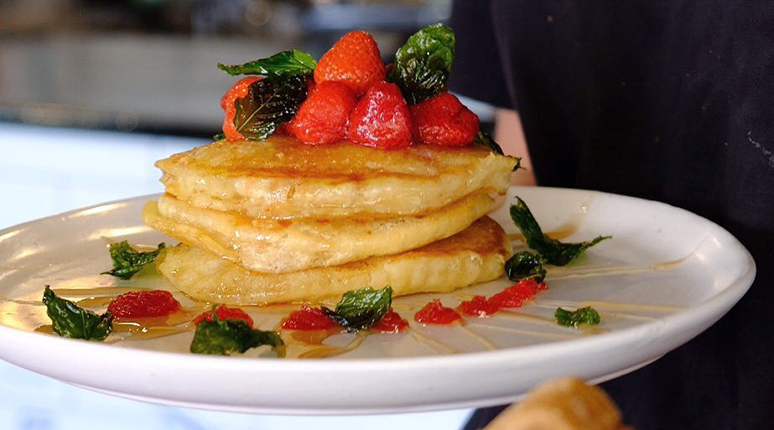 ANNERLEY
Have you ever been sipping on a plain ol' green juice, feeling all sorts of satisfied with yourself thanks to the health benefits, and then just wish if only milkshakes could do the same? Well, Little Clive's milkshakes won't do exactly that for you, but they are somewhat healthier than your average dairy-sugar-filled shake!
Then... who doesn't love a little sweetness in the morning, especially a morning after a big night out? Little Clive is also the home of some of Brisbane's sweetest brunch classics. Despite being known for their ever-so-tasty rotating waffle of the month special, their vegan strawberry pancakes are a must-have! With their motto of 'real, honest, food and drinks,' you can guarantee Little Clive's goodies are only full of the freshest and finest ingredients.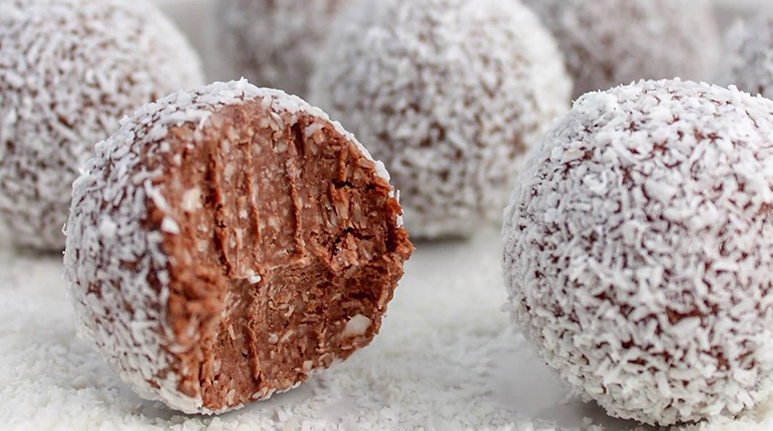 VARIOUS LOCATIONS
If you love chocolate, love caramel, and a lil sucker for health food, you're gonna wanna check out The Raw Baller! OMG so so good!
"Made with superfoods, rolled with love," really reflects the deliciousness of the best freakin' protein balls you'll ever have! When they say rolled with love, they seriously mean it, with each ball being completely homemade, by hand… I don't know how much more love food can get! With options like Vegan Cookie Dough, Salted Caramel, Snickers, and Raw Raspberry Brownie, you'll be struggling to eat just one. Can't stop, won't stop!
While The Raw Baller doesn't have a set location as of yet, their balls can be found at Nodo, Foster and Black, Little Loco, Miss Jones, SISTER, Elixir Coffee, and Pineapple Express.
HAMILTON + FORTITUDE VALLEY + EATON'S HILL
Look up the hashtag "#superfood" on Instagram and you'll discover 3.8 million posts, and half of those are pictures of acai, or worse… broccoli, chicken, and rice! When Pineapple Express say superfood, they really mean superior treats… that are filled with magical spicks and specks that are well, somewhat good for you!
Known as the 'Superfood Cafe' of Brisbane, Pineapple Express is the hotspot for gluten-free, dairy-free, refined sugar-free, paleo treats. Alongside their all-day menu full of acai bowls and share boards, or their numerous variety of grab 'n' go items, Pineapple Express really does have some of the best superfood-filled treats. Not to mention, Pineapple Express is a sweet home for the dairy-free classic, CocoWhip. Have it plain or top it high with a number of paleo treats (hello Tim Tams covered in caramel sauce); you'll be drooling either way.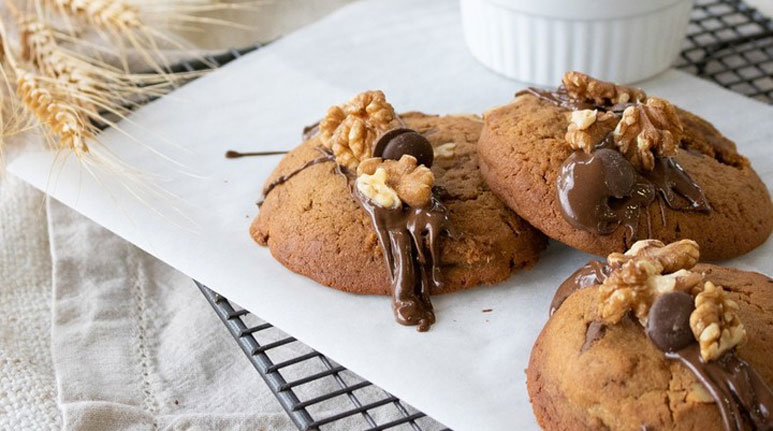 WEST END
Unless you live under a rock, you have probably heard of Miss Bliss! As well as being Brisbane's influencer hot spot, Miss Bliss is known for taking Brisbane's health scene by storm with their delicious sweet treats. Being founded and owned by nutritionist, Jacqui Toumbas, you will be sure that you can have your cake and eat it too, completely guilt-free! From gluten-free walnut and carob cookies to slices to whole vegan black forest cakes or even PB cacao crunch acai bowls, there is something for every Brisbane sweet tooth at Miss Bliss.
Let me tell you, those walnut and carob cookies are SO good! I'm drooling just thinking about them…

WEST END
To all my vegan, dairy-intolerant, and paleo bebes, there is one place where you can find your baked goods… and that place is SOL!
Anyone who has tried to go vegan or dairy-free would know the struggle of missing out on some of the best pastry creations ever made. Thankfully, SOL Bakery & Cafe is here to save the day for the healthy hearted with their extensive range of cakes, muffins, pastries, and slices. Seriously, baked good heaven that's beyond addictive!
SOL believes "food should be good; good for your body, good for your taste buds and good for your soul!" All of their sweet treats are made with only the finest ingredients and cater to a range of dietary requirements, including gluten-free, dairy-free and vegan.
Vegan Croissants, Almond Croissants, Chocolate Croissants, Veggie Croissants, Ham & Cheese Croissants… I'll have one of each thanks!
Go on, have your cheeky pick-me-up — you deserve it.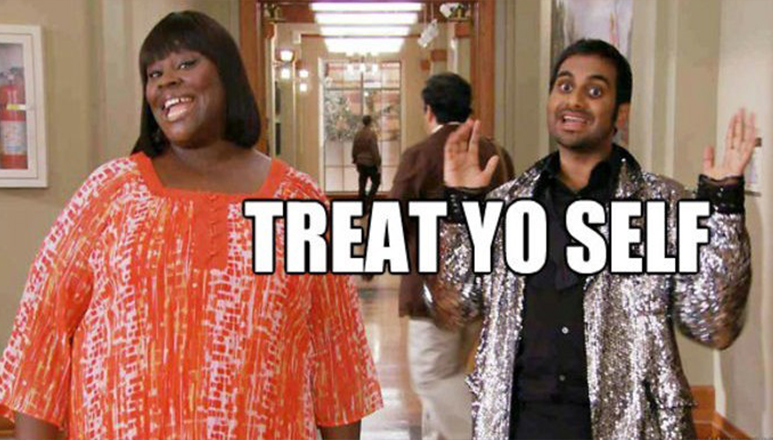 About the Author
Kristen is a born and raised coast girl with a love for everything pop-culture. Some would say she is one of those typical millennials; trying to make a living off being creative, spending too much time on their phone, jet-setting and you guessed it - orders a good ol' avocado toast for brunch far too often. When she's not writing or in the studio, Kristen can be found taking part in serious retail therapy or having a laugh while sipping on a well deserved Gin & Tonic.