Christmas Catering Guide
Have Christmas Come to You This Year!
Christmas may be one day on our annual calendar, however as soon as the clock ticks over to December 1st, the silly season has begun. There seems to be a lot of eating and drinking, and not a whole lot of anything else happening during this festive period. So, to make your life a little bit easier, we have put together a Christmas Catering Guide. Have you run out of time to whip something together for that party you have on tomorrow night or just can't be bothered cooking on Christmas Day? Look no further (no, please do) because we have the solutions to all your Christmas catering troubles right here.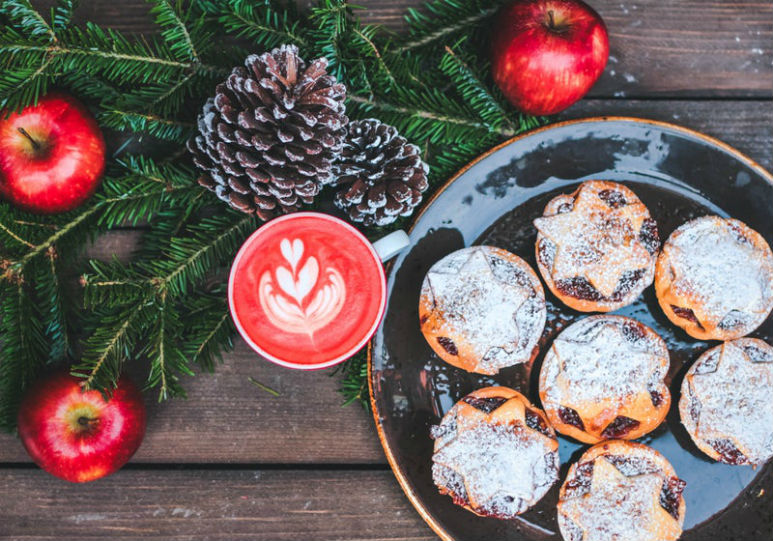 Open right up until Christmas Eve, Cake and Bake in West End is creating the most delicious festive treats just for us! From nibbles with drinks to seasonal classics like fruit mince pies, decadent Christmas cakes topped with glace fruit, nut and brandy glaze - they have everything you need! From shortbread to festive meringues to ginger spiced Christmas Trees and Stars, after one bite, there's no doubt you'll be in the Christmas spirit!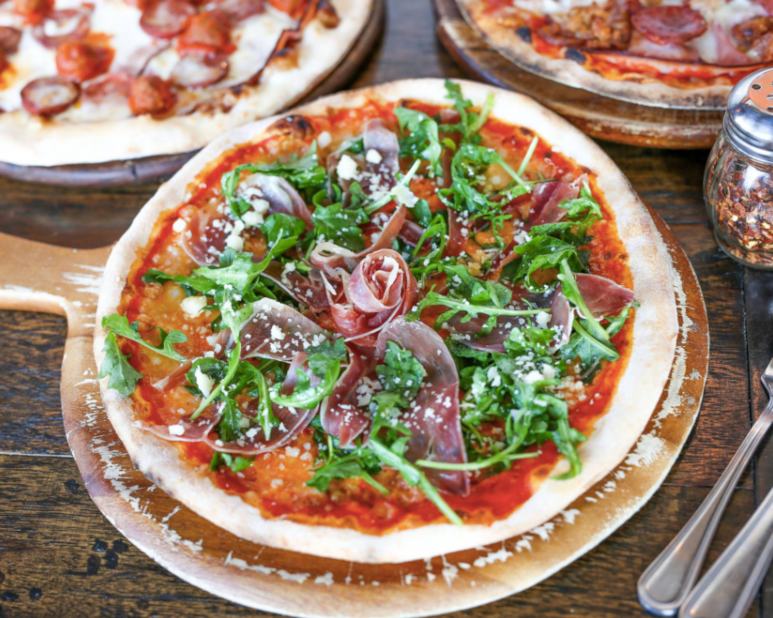 December is the season for parties and get-togethers – and with so many guests coming to visit, there is always the struggle of finding something that everyone can eat! Hold off all panicking because we have found your solution – Pizza! The Boroughs of New York Pizza store offers catering for events and parties that everyone can enjoy! Now, that's a Christmas miracle.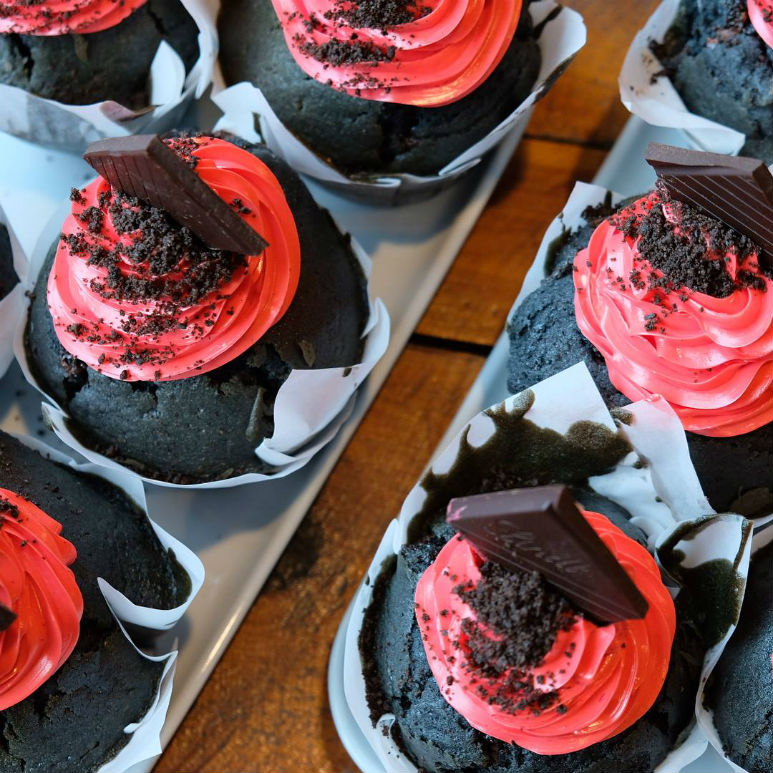 When it comes to Christmas brunches, there is nothing better than platters that cater for every taste palette. Lucky for us, Little Clive Café in Annerley creates perfect spreads of fruit, sweets, sandwiches, sliders, or wraps, that suit everyone (even the little ones)! Yum!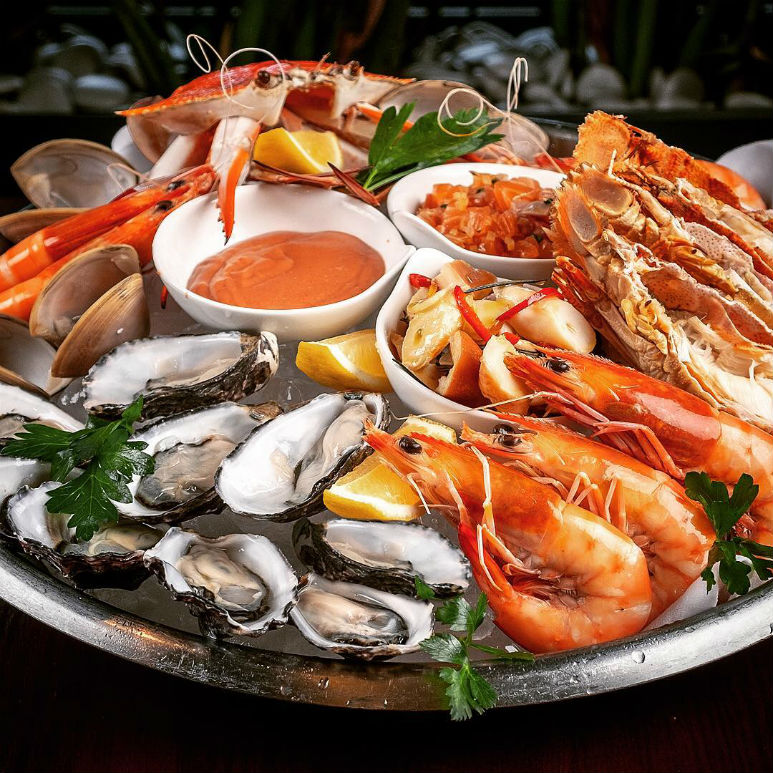 There's nothing quite like fresh seafood at Christmas time… Well Gambaro's Seafood is giving you the best early Christmas present yet this year. With take away orders for you to serve up in Christmas Day. Whether it be freshly shucked oysters, a whole baked barramundi, or king prawns with cocktail sauce, seafood has long been the highlight of a great Australian Christmas feast. Be sure to get your orders in before the 21st for collection on the 24th December.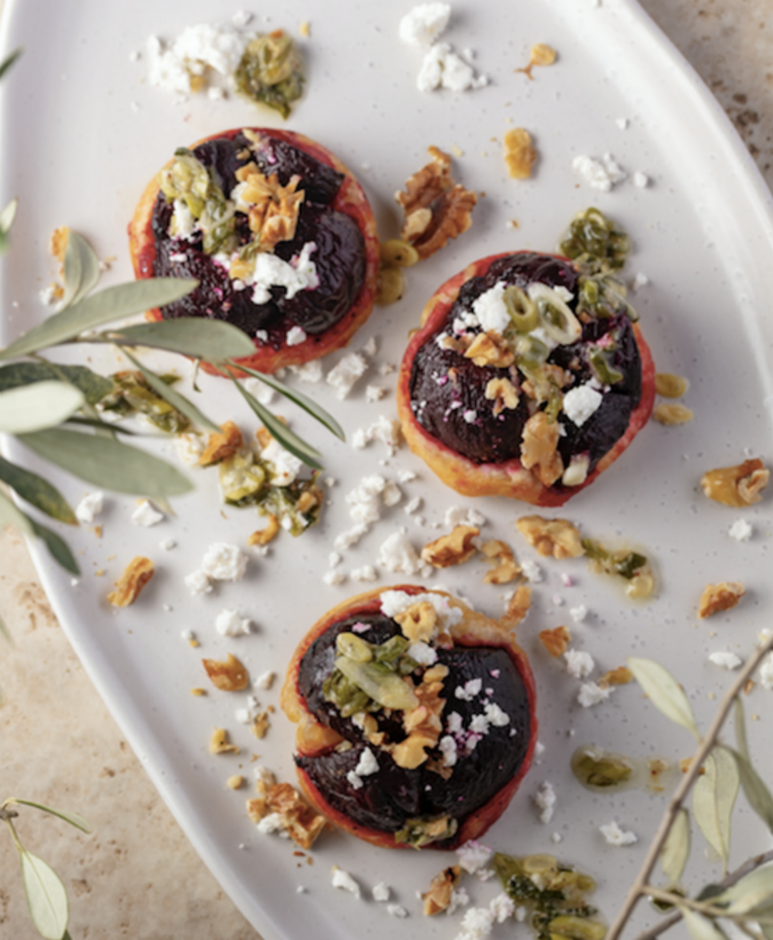 Be sure to impress the Parents-In-Law by ordering some of the delicious food The Small Crop are offering this Christmas! If you haven't already won them over, then this is the meal for you! Good food equals a good time, am I right? Even if the food doesn't get you in their good books (highly doubtful), you'll at least have an incredible meal to enjoy this Christmas! The Small Crop is a purveyor of gourmet salads, handmade baked goods, coffee, cheeses and preserves. The focus is locally sourced, seasonal and fresh. Vegan, vegetarian and gluten-free friendly. Orders are open for Christmas and will close on the 15th December to pick up on the 24th December. Check out the festive menu on The Small Crop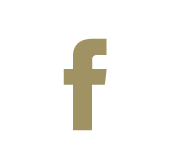 , and make your Christmas the easiest and tastiest yet!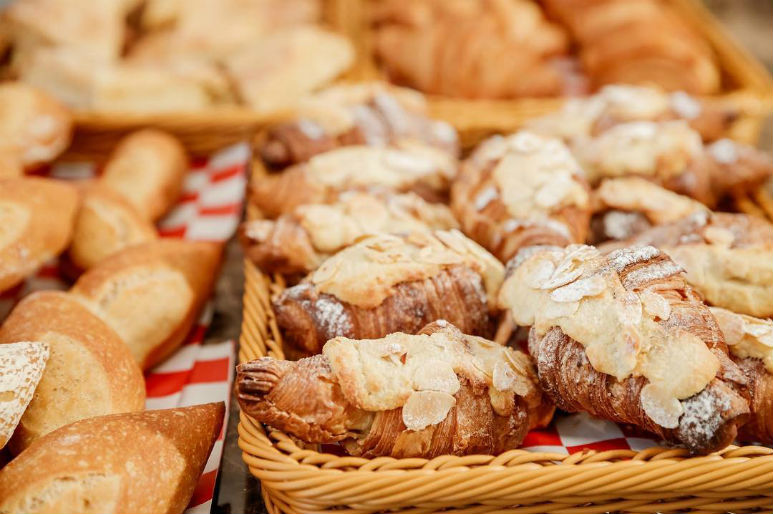 King Street Bakery is not your average bakery. With a delicious range of breakfast and lunch meals available, you'll be left amazed and swearing you'll be back! What's even better than this? The option to impress your friends and family with some freshly baked goodies for Christmas! Make sure to get in early - with the food tasting as good as this, it won't last long!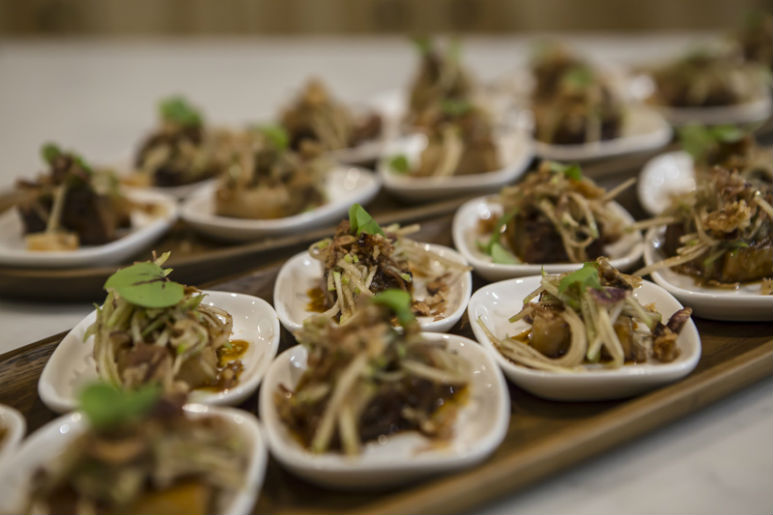 Don't feel like cooking Christmas dinner this year but still want to eat healthy? (Or as healthy as you can on Christmas!) Then Putia Pure Food Kitchen is your saviour! Not only are they healthy, but they also offer vegan, vegetarian and gluten-free options so the whole family can enjoy! Now that's what I call my saving Grace!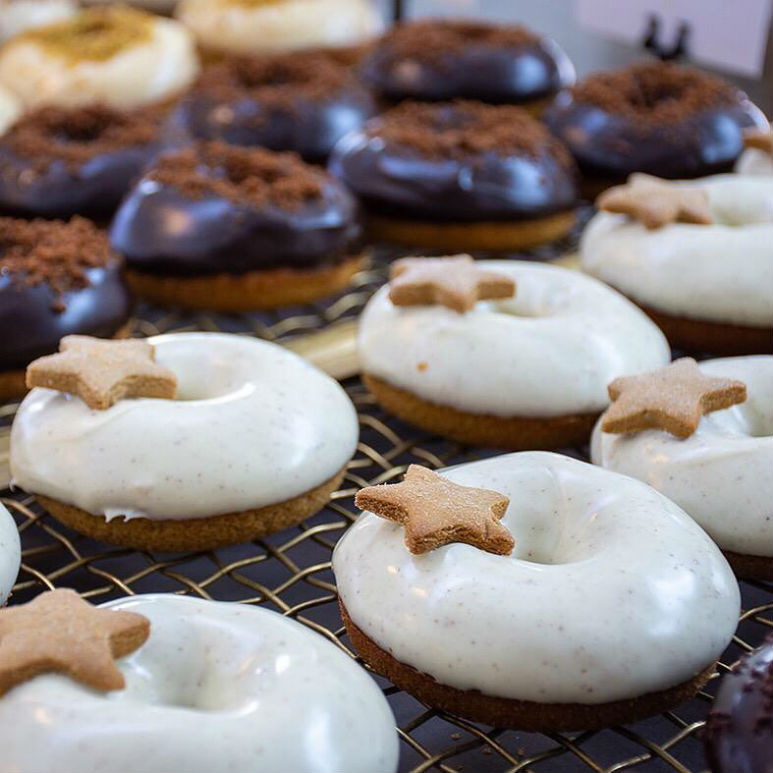 Imagine waking up this Christmas and seeing a plate of Nodo donuts waiting for you. No, you're not still dreaming! You can make this a reality with their new Christmas themed donuts available for take away. Now that's some serious motivation to stay on Santa's good list! If donuts aren't your thing, never fear! There's a delicious range of brunch food available just for you. Now that sounds like Christmas sorted to me!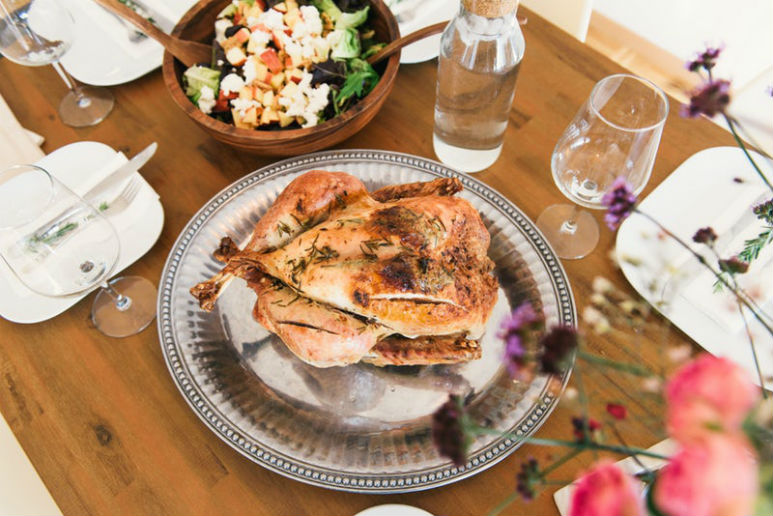 Were you asked to bring a platter to Christmas dinner this year? Not sure what to put on it? The lovely people over at Hobby Lane have you sorted! With a delicious range of platters and salads, there's definitely something everyone will enjoy! If you want to bring a bit more, why not go for one of their ham on the bones or roast turkey breast with pistachio - everyone will love you for it!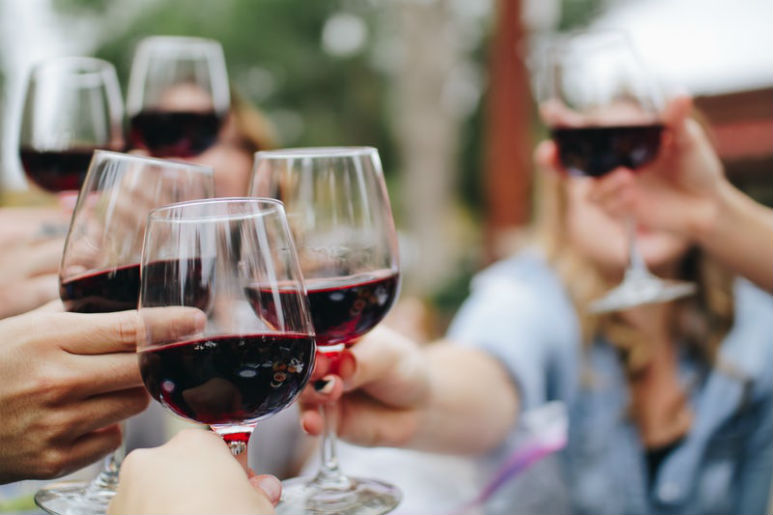 Sirromet Wines has your beverages sorted this Christmas with their exquisite wines available for your enjoyment! With the added option of personalising the label, this could make Christmas a little bit more fun! Whether it's meant as a present or just to bring along for all to enjoy, Sirromet won't let you down.
If you don't feel like entertaining at home this Christmas, head over to our Festive Feast Guide.
About the Author
In an ideal world you'll find me on a beach, but in reality it's more like anywhere my friends and family are. I'm a lover of pups (especially my own), travelling and new experiences, I'm constantly up for a challenge! I'm always keen for an adventure, so let's go on one!