Mylk + Ko, have it all.
All the GF, DF, VGN, and RSF restricted, raise yo hands!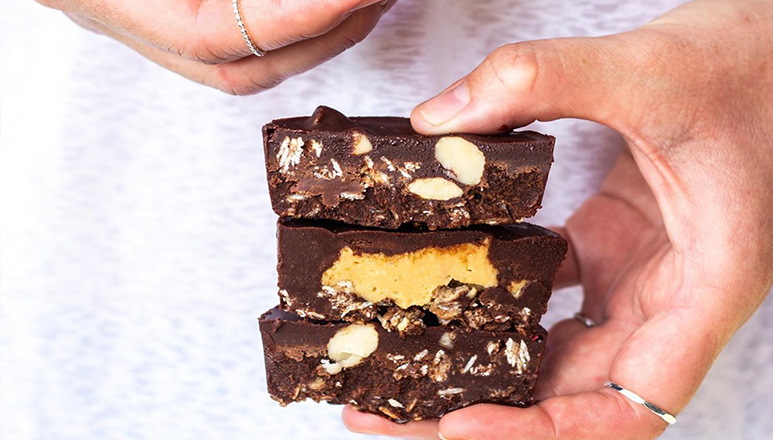 Spring is in the air, meaning the colder days are fading away and our bellies are rumbling for something fun, fruity and fresh. What screams fruit and fresh?… ACAI BOWLS! That's right, we're coming into acai season and Mylk + Ko is here to deliver y'all!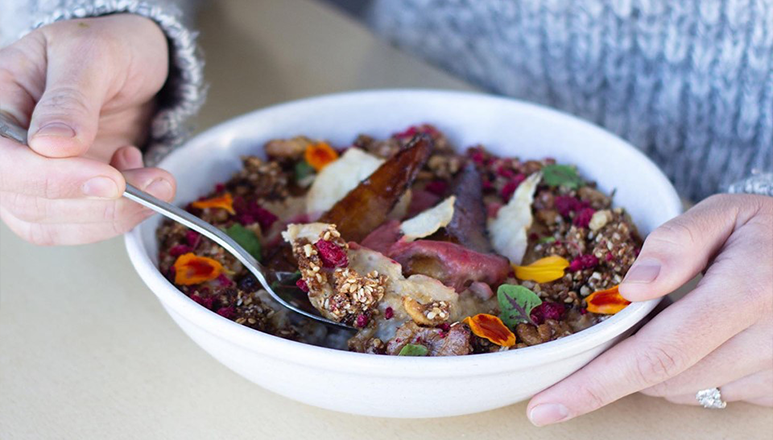 We're all for clean eating here at The Good Guide and Mylk + Ko, by all means, is providing us with the guilt-free goods, no matter what our dietary preference is. Whether you're vegan, anti-vegan, gluten-free, dairy-free or all of the above, Mylk + Ko's philosophy is 'brunch for everyone' - completely catering to all dietary needs and preferences.
Because the foodie scene shouldn't limit those blessed with Satan's gift of dietary restrictions!
Better yet, everything is completely made in-house and all from quality natural ingredients - so you know your belly is safe from any unwanted pain or bloat later on!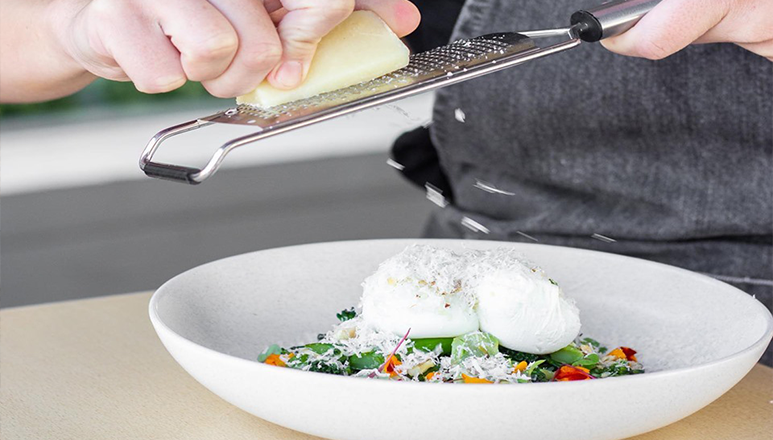 Nourish your bod with their all-day breakfast menu! Honestly, who doesn't love an all-day breakfast?
What are you craving? Something too hot? Something too cold? Something just right? Mylk + Ko offer the picky Goldilocks or the Homer-Simpson-eat-anything crowd the extensive options of a wholesome based brunch menu, icy-sweet bowls, or superfood filled smoothies. To finish it off, treat yo'self with some refined sugar-free treats and desserts! Guilt-free remember, so like it's totally fine for the stubborn waistline!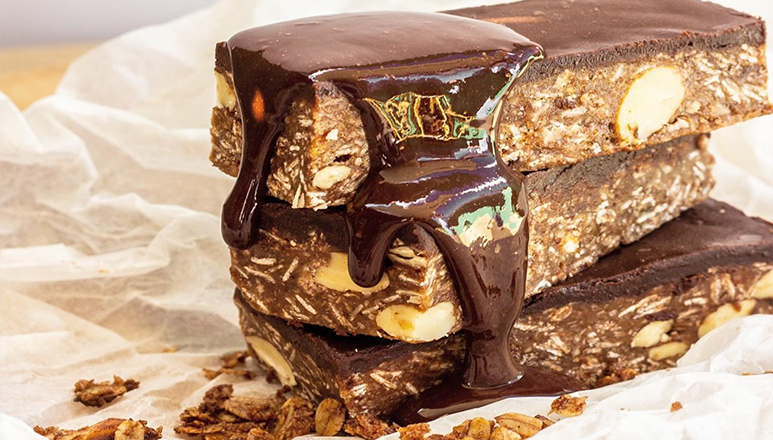 If you're after something hot and hearty, our pick is the Beef Cheek Benedict… slow-cooked beef cheek, drizzled with fermented chilli hollandaise placed on top of a creamy french butter croissant, sprinkled with chorizo crumb, and served with soft poached eggs that are poached to perfection. And of course, those of us who aren't dairy-free HAVE to add some salty halloumi!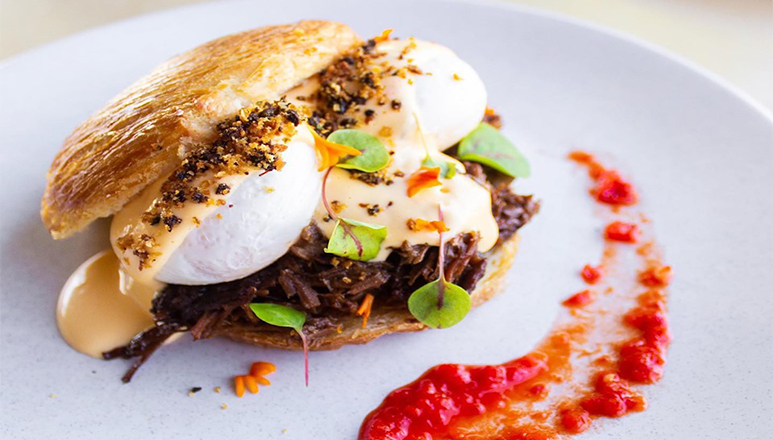 Their berry-nice range of acai bowls is the real winner. Take your choice of eight mylkky bowls to get your sweet-tooth fix. The Good Guide family favourite is The Twix bowl. You guys… this literally melts in your mouth, just like a regular ol' Trix would. Damn! We're talking acai, banana, maca, almond butter, cacao, and coconut mylk, aesthetically topped with crunchy chocolate granola, a raw (but so so good) Twix, creamy coconut yoghurt, cacao sauce, gooey caramel sauce and nibs… 'nuff said!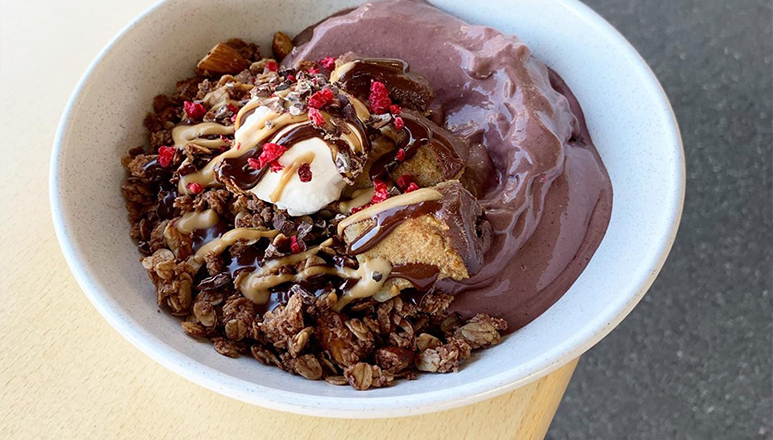 Each dish is plated to any 'grammer's' perfection - so picture-perfect that it looks almost too good to be devoured down!
Bring your doggos along for a bowl paw-ty of their own. Mylk + Ko is dog friendly and LOVES all furry friends… so much that they serve Hugo's Puppy Ice Cream and make special homemade doggy treats of their own. M+K's doggo treats are complimentary to all paying customers and made with all-natural peanut butter and wholemeal flour because pups deserve only the best ingredients too!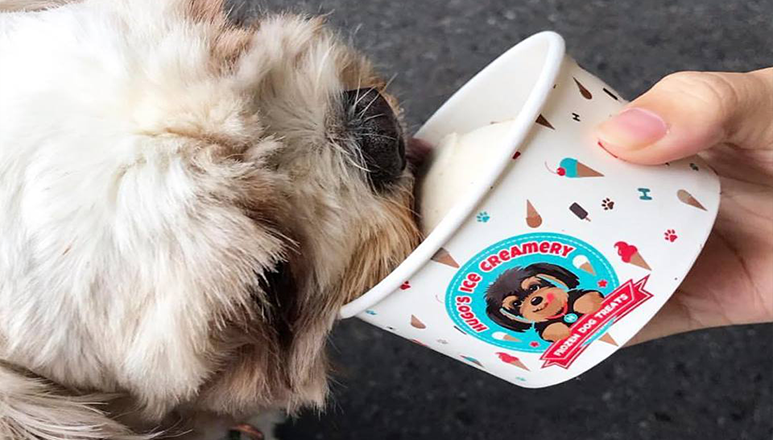 Grab your pals. Grab your pups. Mylk + Ko is situated on Merthyr Road and the perfect location for your weekly brunch date!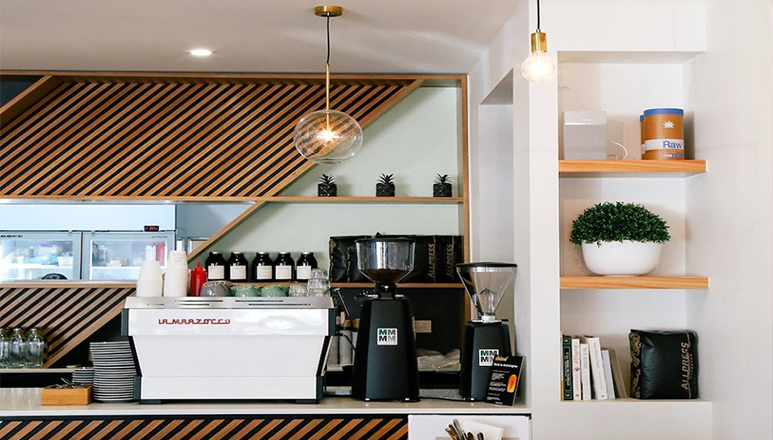 About the Author

Kristen is a born and raised coast girl with a love for everything pop-culture. Some would say she is one of those typical millennials; trying to make a living off being creative, spending too much time on their phone, jet-setting and you guessed it - orders a good ol' avocado toast for brunch far too often. When she's not writing or in the studio, Kristen can be found taking part in serious retail therapy or having a laugh while sipping on a well deserved Gin & Tonic.