The Foraging Quail | Decadence
Perched For Success
The Foraging Quail is New Farm's go-to-fine-dining-hotspot. Perched gracefully between Chai Thai and Vespa Pizza on Merthyr Road, owner and Chef Minh Le, former chef of Auchenflower's Deer Duck Bistro has managed to create an ambience of effortless luxury, and an almost wholesome decadence.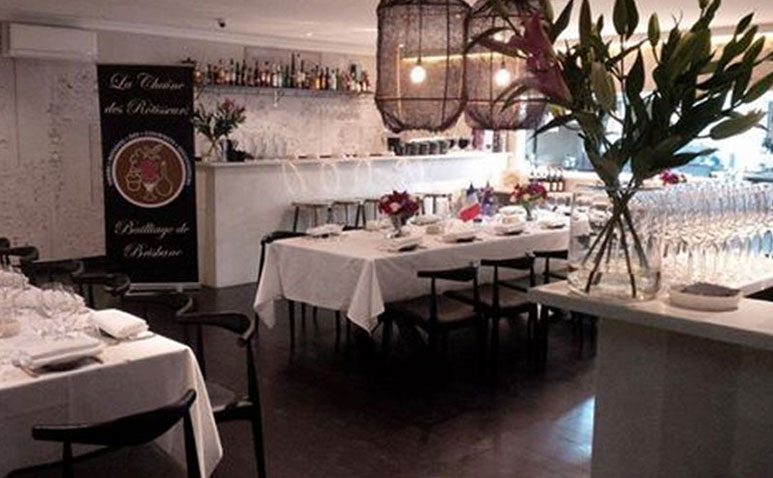 The décor is exquisite. The ever-so chique dark and moody décor is juxtaposed against the lusciously creamy Italian wallpaper. While fresh flowers are dotted over countertops, candles gently create a sensual dappled lighting effect throughout the restaurant. This dining experience is like no other.
In a setting such as this, the food needs to be exquisite to match.
It is.
Chef Minh Le serves an impeccable, inspiring and intricate degustation style menu, complimented by an extensive array of fine wines and cocktails. The menu is designed for sharing and flexibility, so it comes as either a set degustation of 10 courses, available for $85 pp ($125 with matched wine), or as a choice of 3-10 a la carte dishes which they can combine to make their own degustation menu.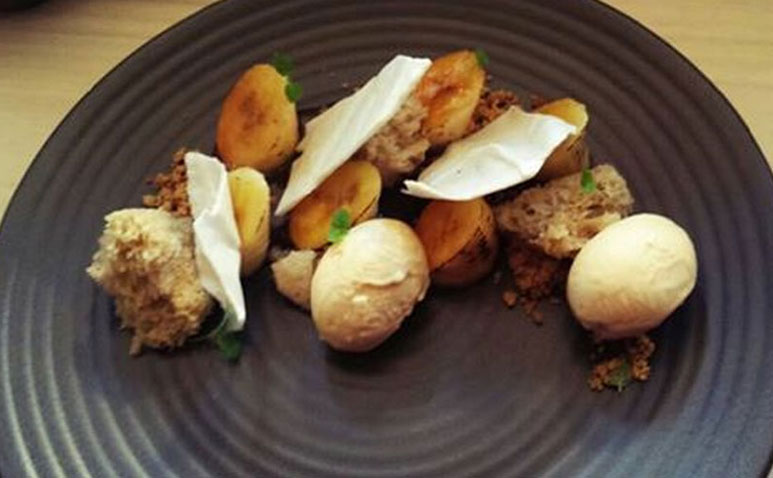 The hero of this restaurant is the quality of produce used. The menu features sustainably sourced, organic ingredients, many of which, we have heard from a little birdy, were foraged from the gardens of friends.
Time for some Mills and Boon style food porn… How does butter poached crocodile, mojama, watermelon, capers, cornichons and dehydrated bisque sound? What about corn-fed chicken breast, wild wood mushrooms, broad beans, pine nuts, pumpkin puree and ximenez glaze?
For those with a sweet tooth that yearns for fine dining desserts, there's caramalised banana, salted caramel, peanut butter ice cream and coconut tuille, as well as chocolate forest, seven textures of chocolate with orange marshmallow, strawberry and meringue.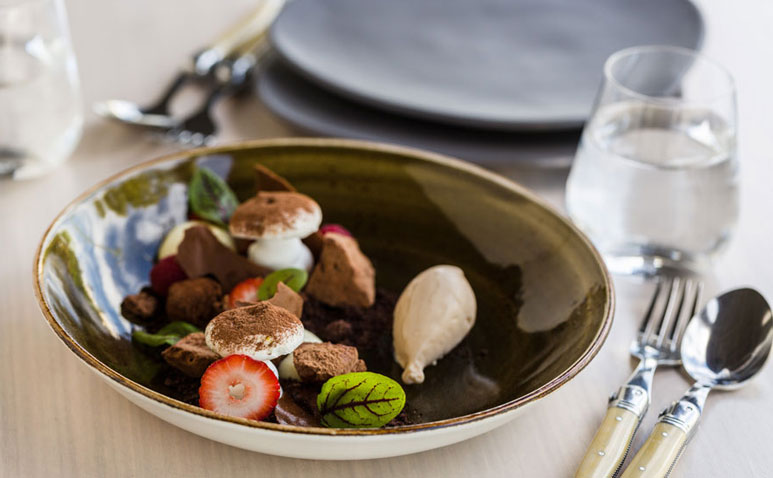 The Foraging Quail is open for dinner every night, and lunch every Friday. They're also celebrating Melbourne Cup with a palatable four-course set menu for $75 a head, or $110 with matched wines. Seating is limited, so bookings are essential.
Straight from the quail's mouth: "The Foraging Quail is more than a meal, it's a dining experience."
-
Written by the fabulous Shilagh Tobin
Published by Picky Pigeon Productions