The Ultimate Guide to Brisbane's Best Ten Thai Restaurants
Satisfy your Pad Thai cravings at these Thai-riffic local eateries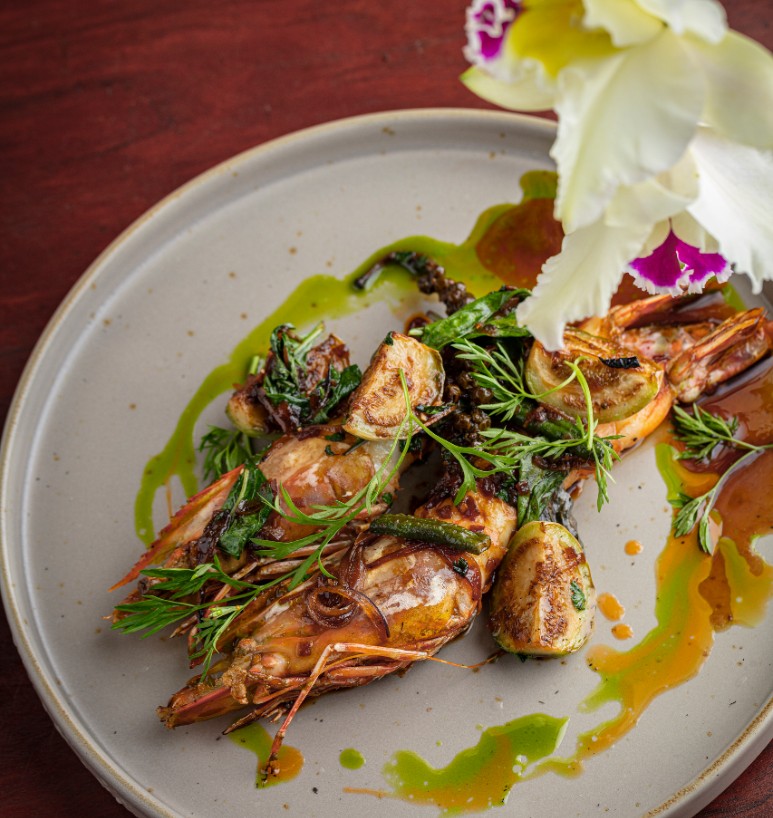 Since overseas travel is currently out of the question, testing out Brisbane's take on Thai cuisine is the next best thing. But with so many restaurants to choose from, how will you be able to separate the flavoursome from the mediocre? That's where we come in. Whether you're after share plates or a plate of mouth-watering Pad Se Ew all for yourself, Brisbane has something for everyone. From on-trend restaurants to the quiet achievers, we've put together a list of the best Thai restaurants that Brisbane has on offer so you don't have to.
This could *potentially* be the most important list you'll ever come across, be sure to take mental notes.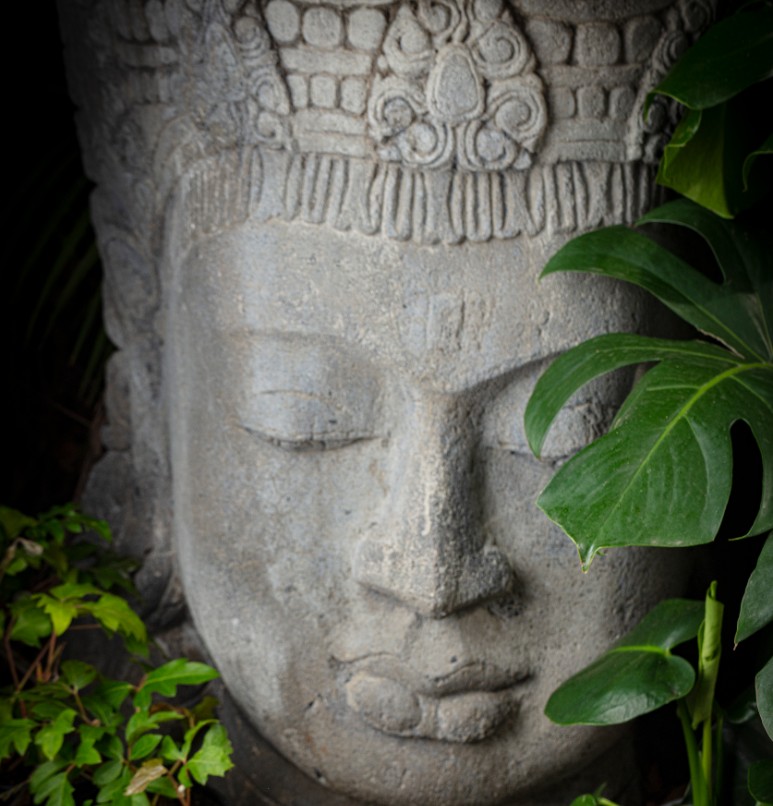 📷: Emma Sheldrake
Starting strong with a favourite of many is the drool-worthy Tuk Tuk Modern Thai Restaurant and Bar. Located on the iconic restaurant strip of Park Road in Milton, you'll find Tuk Tuk nestled amongst leafy trees making it the perfect tropical oasis for a relaxing meal. With a menu to suit all dietary requirements, Tuk Tuk (formerly Temple Thai Restaurant and Tuk Tuk Bar) will fill all bellies with ease. From appe-thai-sing curries to their fly out the door fried wings to an extensive list of shared plates, Tuk Tuk has it all. Plus, they even have lunch specials for $10, Trivia and everyday take-away. When life hands you lemons, say PHUKET, and head to Tuk Tuk for a margarita!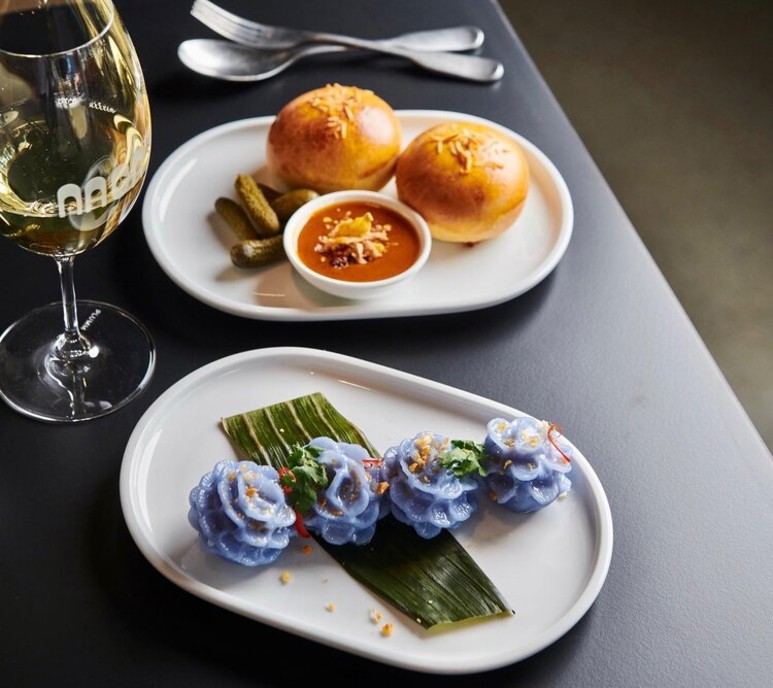 Situated along the banks of Brisbane River at Eagle Street Pier, Naga is a bit like sex in the satay. It's also the lovechild of the duo that founded Libertine, and co-founded Popolo, The Gresham and Walter's Steakhouse, just three of Brisbane shiniest gems. Head Chef Suwisa Phoosang, pays homage to Bangkok and traditional Thai upbringing by incorporating a generous amount of seafood dishes. This has definitely got us hook, line and sinker. You'll also discover Bangkok's fun flair, with the likes of flower dim sims, massaman beef milk buns and pork loin drunken noodles with a dash of Thai whiskey.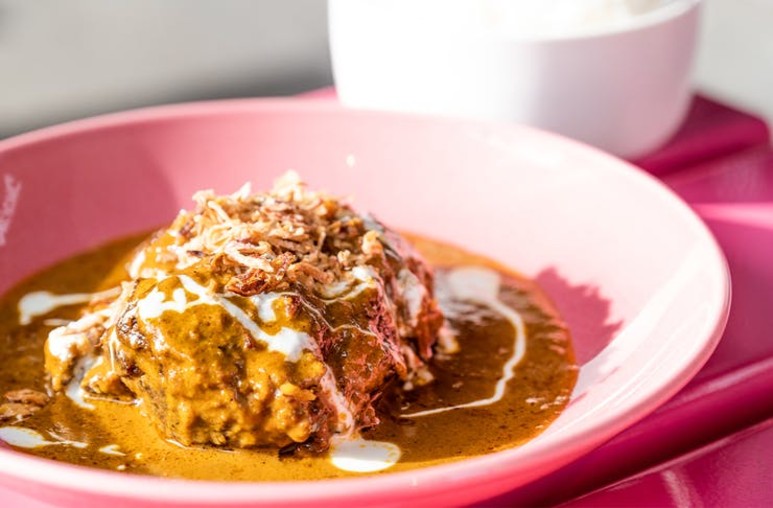 We're not lying when we say the ingredients are fresh, the vibe is cool and the food is to Thai for. Ping Pong boasts neon pink lights, a hidden jungle room and a ping pong style light features that hover throughout the venue. The food is Thai street food with a modern and funky twist and the cocktail selection is as fun as the night you're going to have here. Trust us when we say you're going to want to order everything on the menu, but don't fear, they have an 8 course 'Feed Me Now' and a 12 course 'Me So Hungry' banquet. We love Ping Pong long time.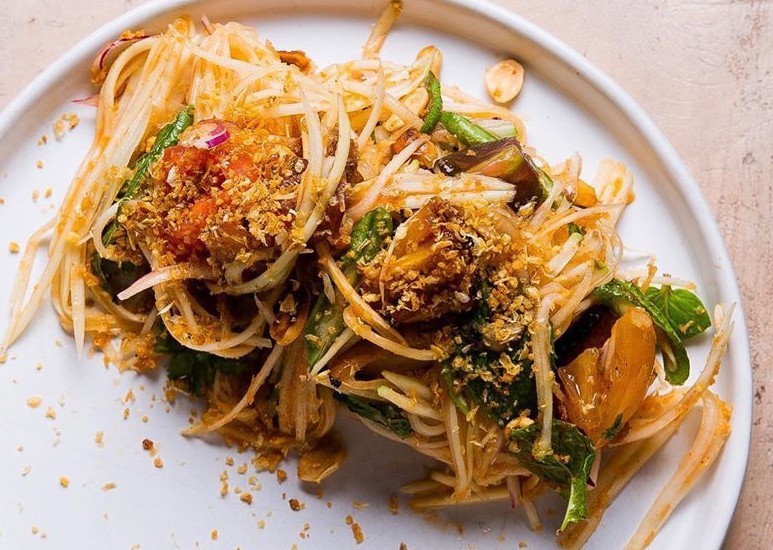 4. SAME SAME | FORTITUDE VALLEY
Nestled off James Street in Ada Lane, tucked next to the iconic Calile Hotel, you'll find newcomer sAme sAme. Combining the flavour and heat of traditional Thai cuisine with an elegant and outstanding Brisbane twist, sAme sAme captures the Thai flavour you're chasing while adding its own vibrant flair. With a menu made up from grilled beef short ribs and northern Thai mushroom curry, it's easy to see why this hole-in-the-wall eatery is so hard to resist.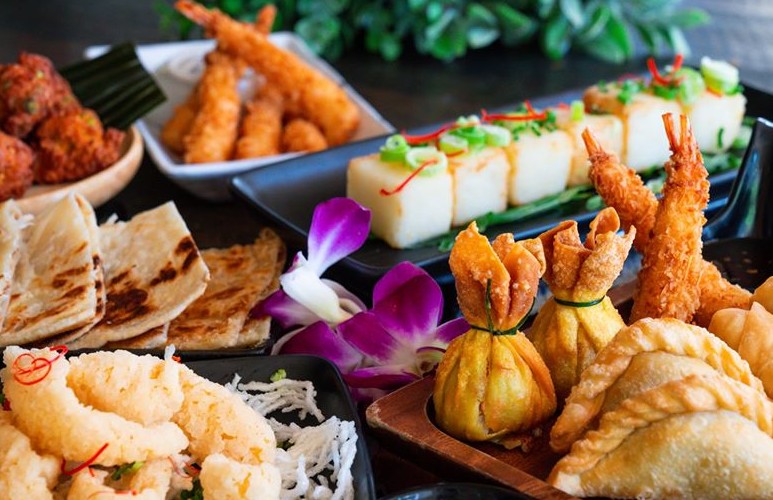 Just like the name, you will leave Phat Elephant feeling just that – phat! Get ready to loosen your belt buckle and undo those jeans, because once you start on their crispy soft-shell crab you won't be able to stop. Phat Elephant's menu is made up of authentic Thai food that has been thoughtfully tailored to the local taste with an added modern twist. Their food is so beloved that it has quickly gained a cult following and it is easy to see why. You can find this gem on bustling Adelaide Street in Brisbane's CBD and it is truly not one to miss.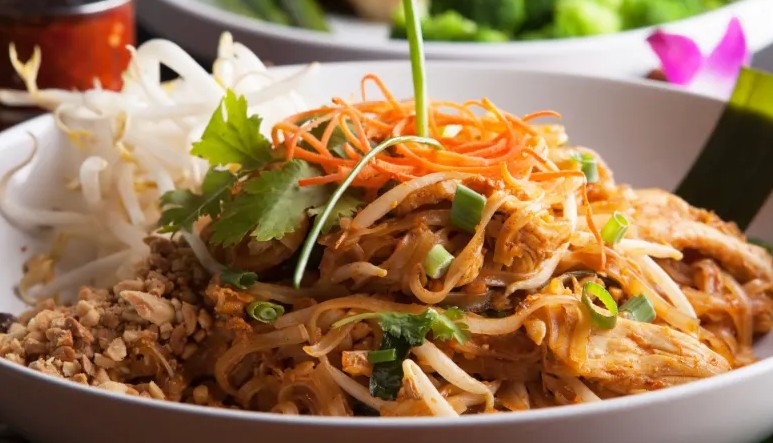 They say good things come in small packages, and it couldn't be more accurate when it comes to Mekhong Thai. Named after SouthEast Asia's Mekong river, this Thai eatery packs a punch. From their flavoursome tom yum soup to their perfectly spiced masaman curry, this restaurant is a go-to for those wanting a trusty takeaway meal that ticks all the boxes.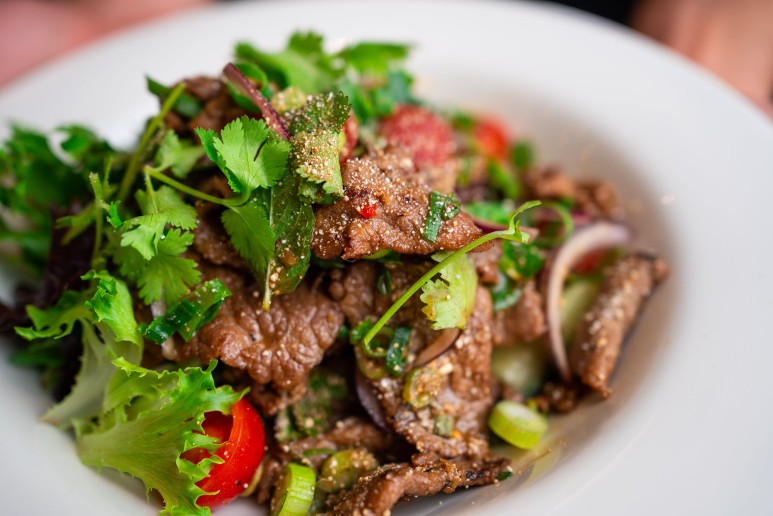 One of our trusted regular orders, Chai Thai is pretty fly for Pad Thai. Delicious flavours, fresh and perfect any day ending in 'y'. They get bonus points for having a name that rhymes... because it's the little things.

To be, or not to be Thai? Let's face it, the real question is – what you are ordering from New Farm's most unassuming Thai joint? We got nuts for their Cashew Nut Stir Fry and duck into their Duck Kailan Stir Fry. Whether you're taking away for a night of Netflix, meeting the girls for date night, or just plain addicted to Thai food, To Be has you Thai-ed up.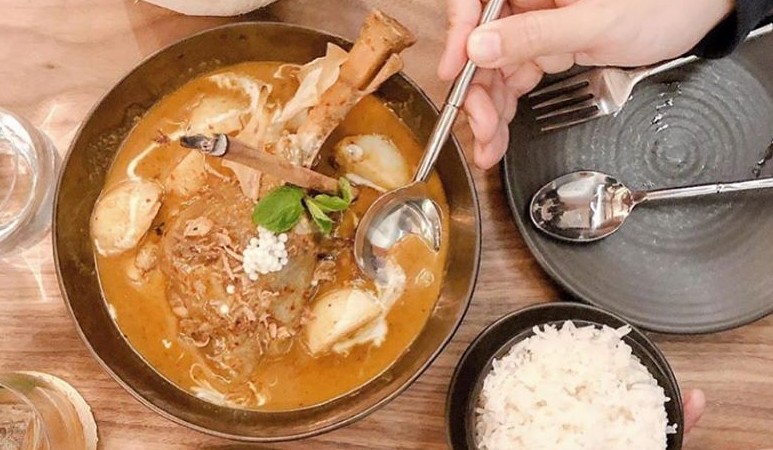 Another Brisbane CBD favourite is Jumbo. Bringing the colourful cuisine and culture of Thailand to the heart of Brisbane, Jumbo has spent the lockdown period seeking out new and exciting dishes to add to their ever-expanding menu. Think pillowy bao buns and melt-in-your-mouth wagyu beef curry puffs, Jumbo's menu brings the most imaginative meals to life, and we haven't even gotten to the dessert menu yet. It would be a disservice not to give an honourable mention to their gluten-free banana fritters that are deliciously drowned in chocolate and coconut ice cream – drool!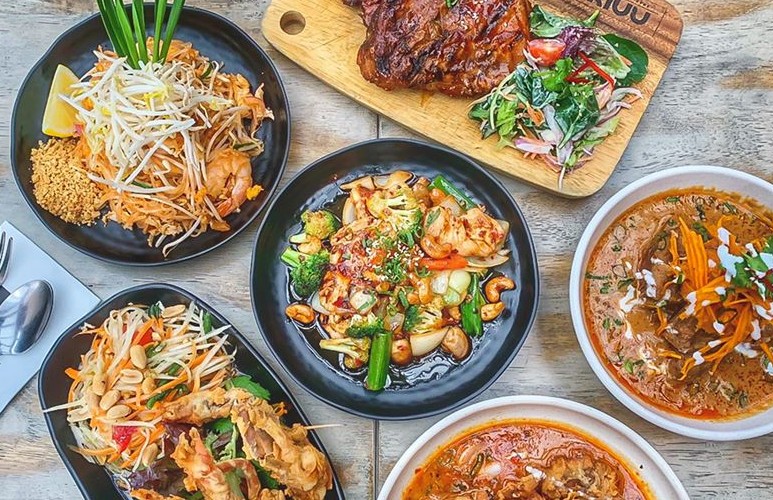 10. KINN THAI | MOUNT GRAVATT
With a focus on sharing meal-time with friends and family, Kinn Thai offers a traditional menu with a side of comfort and simplicity. With "Kinn" meaning "eat" in Thai, it is the perfect place to unwind and share an intimate meal with your loved ones. Start your evening with their sweet corn fritters and Chiang Mai gyozas, moving on to their whole deep-fried barramundi for a main, and finish strong with a dessert wine. If you're feeling a bit frisky, be sure to give their Mai Tai jug a red hot go.
Brisbane is truly a melting pot of culture, oozing with traditional cuisines and must-visit eateries. Whether you're after some quick eats, a date-night hotspot or a hangover cure, there is something on this list for everyone.